One of my favorite on the go snacks are bars. Protein bars, fruit bars, you name it. They fit easily into any bag and are quick to grab on my way out the door. Not all bars are created equal not only in nutritional value but also in taste.
Awhile back, I tried out Skinnygirl's original
Tasty Nutrition Bars
and they were so good I felt like I was cheating on my diet. The
Skinnygirl
bars are nutritious, delicious, and leave you feeling satisfied for hours.
These bars make a great companion for your fitness, weight loss, or weight management goals. They are less than 200 calories, an excellent source of protein, good source of fiber, gluten free, Kosher, and are made without artificial sweeteners or flavors. These bars make a perfect anytime, anywhere healthy snack!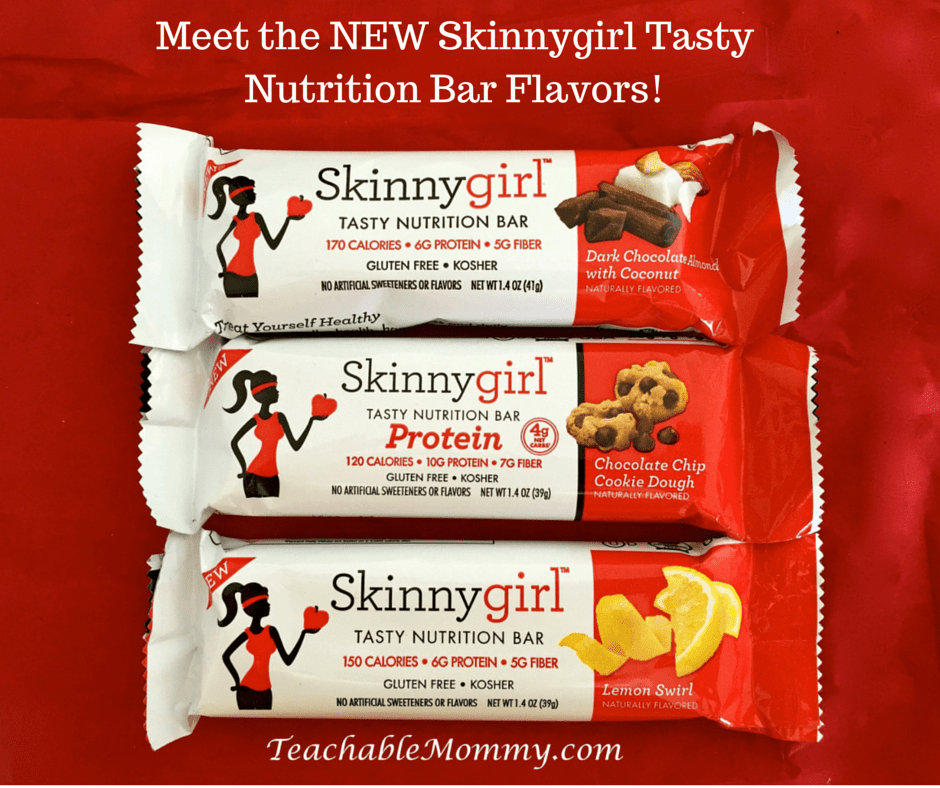 Joining the line up are three new girls: Lemon Swirl, Dark Chocolate Almond with Coconut, and Chocolate Chip Cookie Dough Protein.
The hardest thing about these bars is choosing which one to try first. I mean I love lemon, chocolate, and cookie dough. In the end I don't remember which one was given the honors but I can say they are all yummy.
Whether I am headed out the door for a run or coming back from the gym I use these bars as a snack to keep me going. Unlike some other brands they do not have a weird chalky texture or that artificially sweetened aftertaste that are just nasty. I can enjoy my Skinnygirl bars knowing that they are good for me while satisfying that sweet tooth!
My post workout snack because a hard workout deserves a treat!
Available now at Target and SkinnygirlDaily.com. Use the code Teachable1 at checkout to receive 10% off any online order!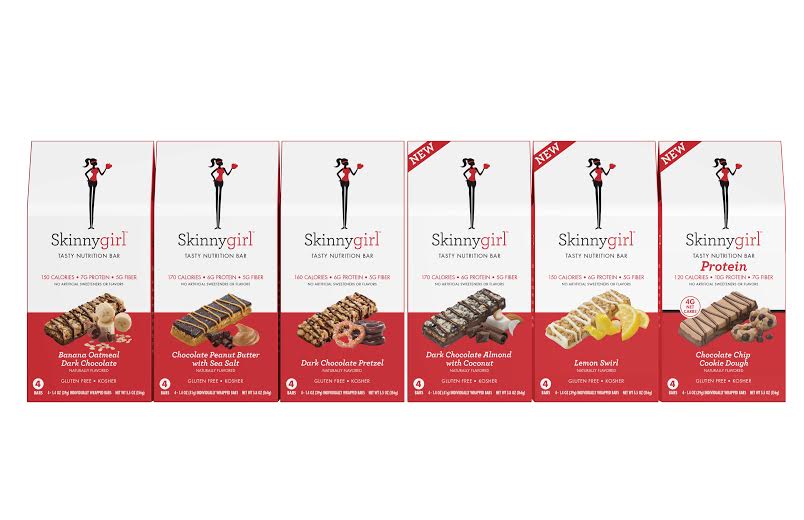 One lucky fan will win a prize pack of the new Skinnygirl Tasty Nutrition Bars!
I am a Skinnygirl blogger, #SGSavvySnacker. All opinions are my own.