A few weeks ago, I headed back to NOVA Plastic Surgery to try something new. That seems to be a theme with me and them. Last time I was there, I had an amazing Hydra Facial, which made me totally get why all those Real Housewives are addicted to them. This time it was something a little more crazy.
Hi, my name is Awkward Ashley and I had laser hair removal at NOVA Plastic Surgery.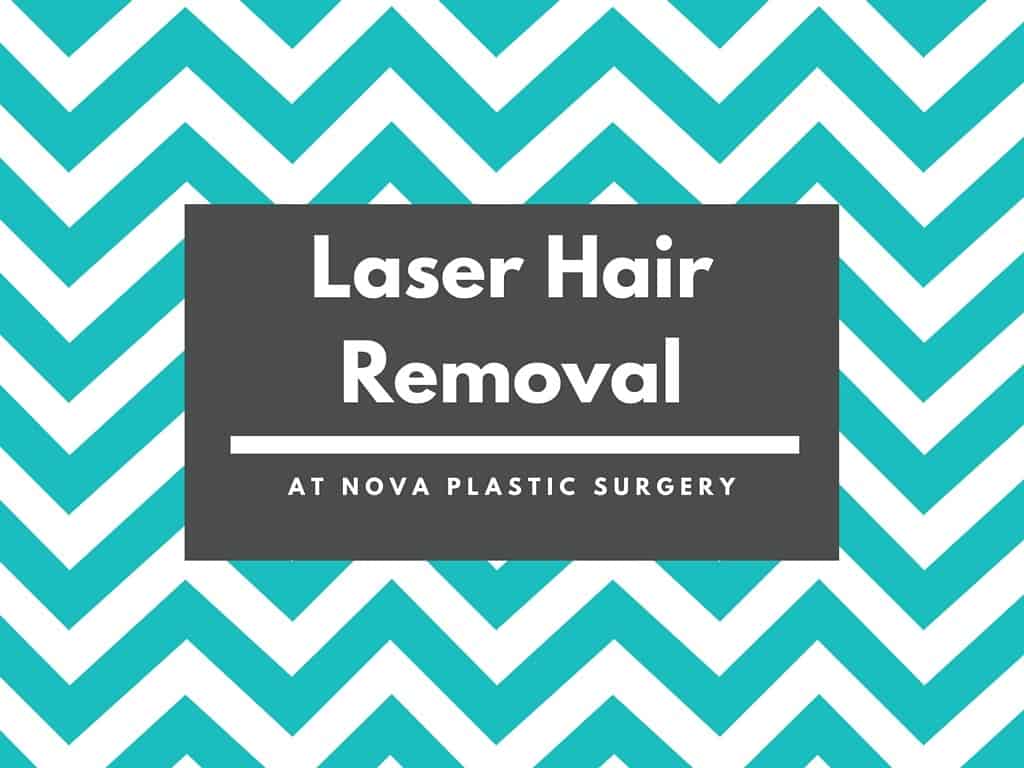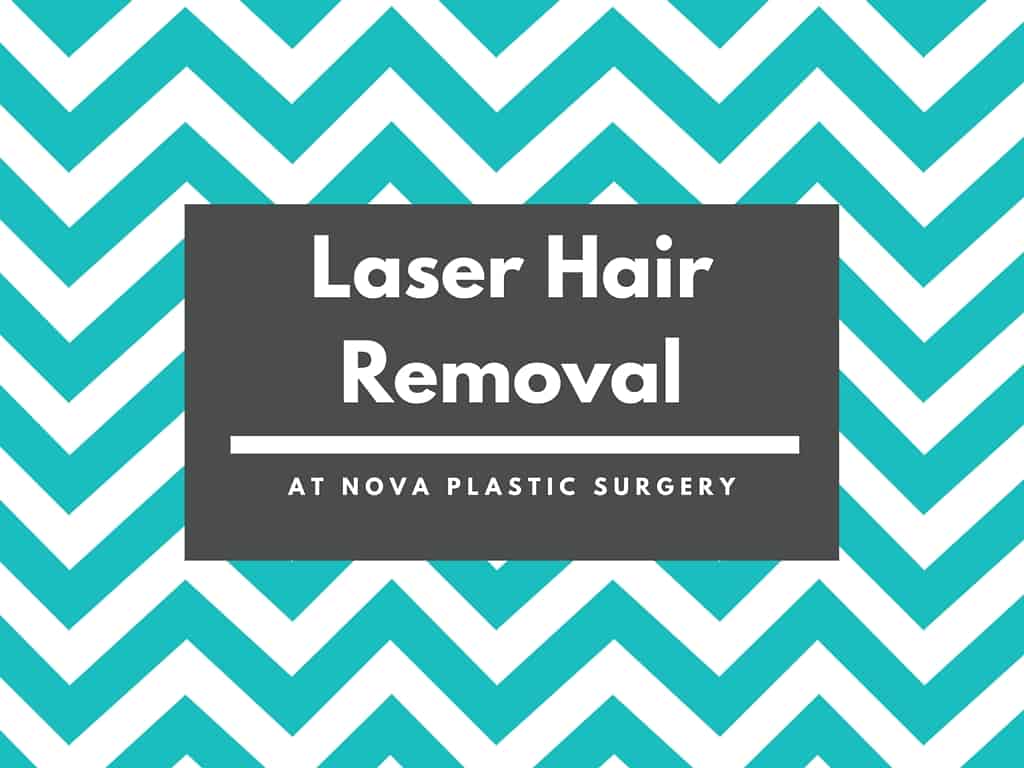 I don't think I have felt that self conscious in a long time. When you have to throw your armpits out there with no deodorant in front of a stranger you might feel a bit awkward too. But knowing the staff there, I knew I was in good hands.
Those good hands belong to Michele Gittings. Michele is a board certified Physician Assistant who will make you feel less weird about whatever area you choose to have laser hair removal performed on.
I went with my arm pits, because I hate shaving them and my awkwardness level could not go beyond my arm pits. Kudos to you bikini girls. Michele met with me prior to the procedure to walk me through how it works and to also test an area of skin. This would be a good indicator for me how the treatment would feel both during and after. This also helps her adjust the machine properly.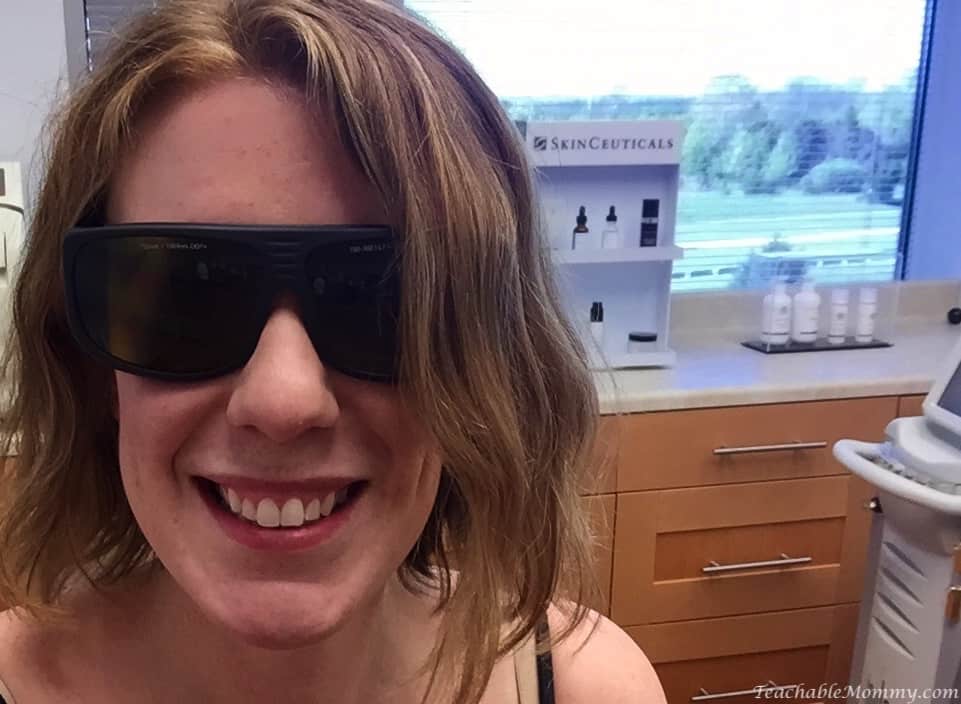 Sorry there is no before picture, but you know what a stubbly (yuck) armpit looks like! Instead here is a pic of the eyewear you get to sport when you have this done.
The procedure itself wasn't all that painful. It was uncomfortable, I mean it is a laser, but the machine that NOVA Plastic Surgery uses zaps you and cools you at the same time. It feels similar to a rubber band snapping on your skin, or when they rip the tape from your eyebrows during waxing. But with the cooling aspect of the process, it eases the discomfort, like when they apply immediate pressure to your eyebrow area after waxing. It makes the stinging sensation go away. Michele also adjusted the machine as necessary if I felt it was a little too much discomfort.
Afterwards, my skin felt normal, not irritated or sore at all. The dead hairs simply flake off and avoiding deodorant for a few days is a good idea. It could burn otherwise. As with any skin treatment, avoid direct contact with sunlight- not that you would be tanning your pits but I guess stranger things do happen. It does take more than one sessions to get rid of all the hair, but even after one I can tell the difference in my hair growth and arm pit smoothness.
Michele was sweet enough to answer all of my questions and those of my readers. Here are a few:
1. Why would someone choose to have laser hair removal?
"Most people choose laser hair removal to save time and money. Once your treatments are done, you no longer have to spend the time to shave or wax. The initial financial investment for a laser hair removal treatment package will save most clients in the long run. It adds up to much more than the cost of the laser package over time to purchase razors, shaving cream or waxing services."
2. What are the benefits (if any) of this method of hair removal other than not having to shave?
"Laser hair removal is beneficial because it eliminates the unattractive bumps and rashes you can get from shaving delicate areas like the underarms, face and bikini line."
3. Is it safe for all skin types/shades?
"It is safe for most skin types. Darker skinned clients do have an increased risk of burns from the procedure if not done by an experienced provider. As always, it is recommended that each client meets with their provider and complete a skin typing and safety questionarre to identify any contraindications to the procedure. Whether dark or light skin, it is never safe to have laser hair removal after recent sun exposure."
4. What is the efficiency rate?
"There is a very small percentage of clients that will show no response to the treatments. Most clients will have sucess as long as they follow the treatment protocol and attend all of their interval treatments. Usually 5-9 sessions are necessary to acheive full permanent hair reduction. Maintenance of 1-2 sessions per year to treat a few stray hairs may also be necessary but varies with each individual."
For more answers to frequently asked questions click here. Connect with NOVA Plastic Surgery on Facebook & Twitter.
Have you ever tried laser hair removal? Would you?
This post is sponsored by NOVA Plastic Surgery. All opinions and awkwardness are my own.