Now that the holidays are over, I'm back on the Keto wagon. Can you blame me for enjoying all the goodness that November and December had to offer? But alas, the good times are over and it's time to get back at this healthy living thing. The cool thing about Keto though, is I don't really feel like I'm missing out on too much. After all, you can have bacon on this diet 😉
Easy Keto Parmesan Crusted Chicken
This easy Keto Parmesan Crusted Chicken is so tasty and a crowd pleaser! Even my child who is not the biggest fan of chicken actually likes this one a lot. It's all about that cheesy skin. Cheese makes everything delicious right?
Easy Keto Parmesan Crusted Chicken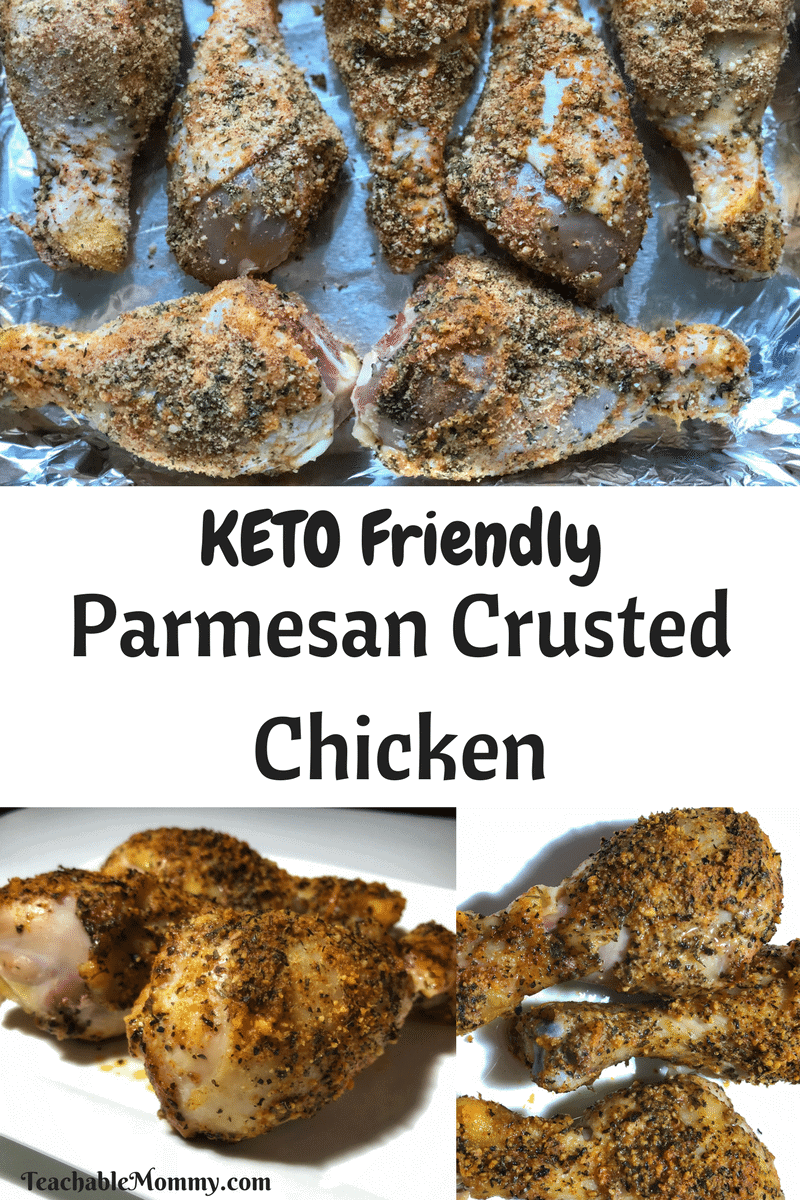 Ingredients for Keto Parmesan Crusted Chicken
Family pack of Chicken Drumsticks
1 tbsp Dried Basil
1 tbsp Dried Parsley
2 tsp Paprika
1 tsp Salt
1 tsp Garlic Powder
1/2 cup of Butter (melted)
1 cup grated Parmesan Cheese (I used Pecorino Romano)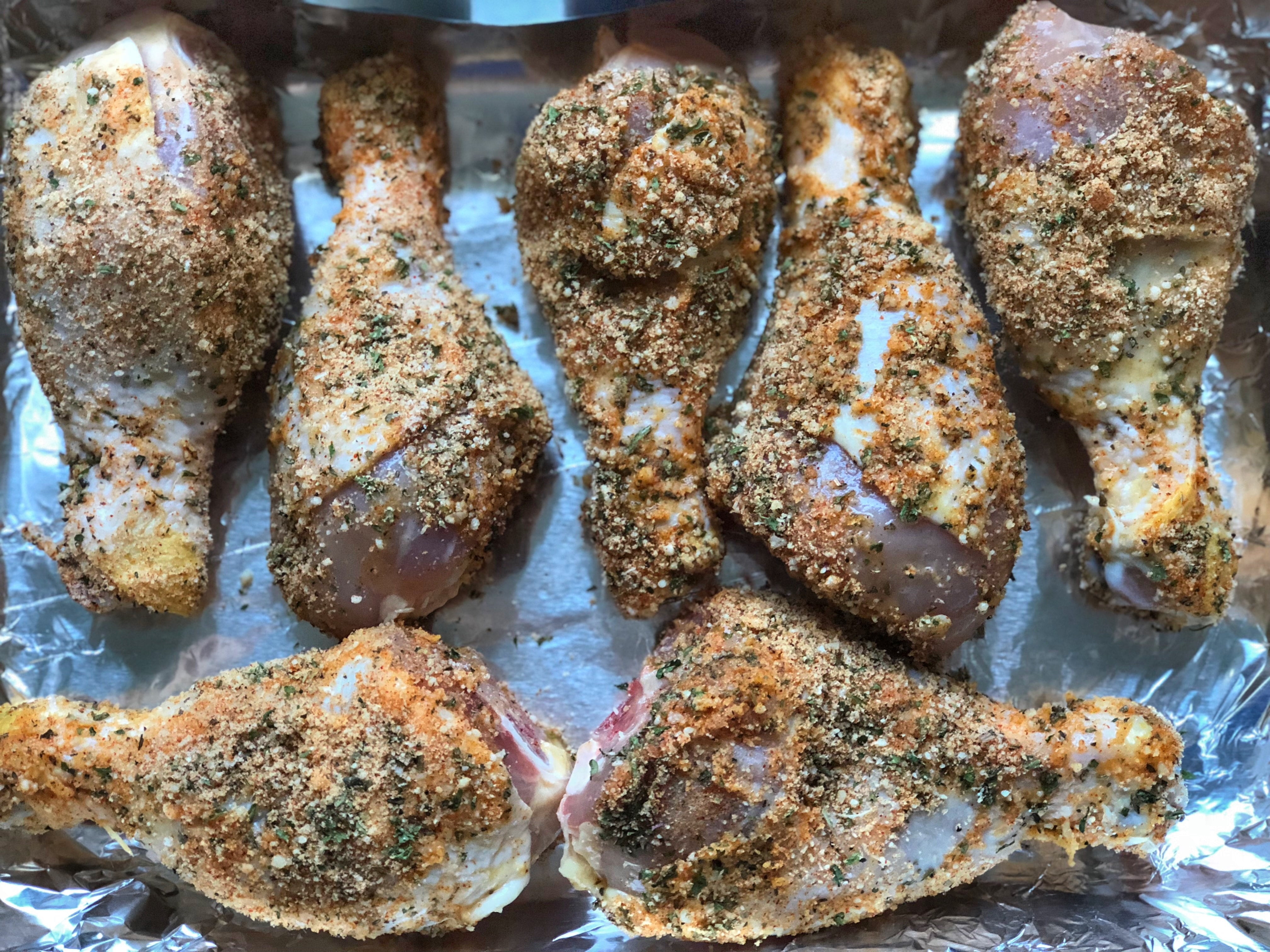 Directions for Keto Parmesan Crusted Chicken
Preheat oven to 350
Melt the butter
Combine the basil, parsley, paprika, salt, garlic powder, and cheese.
Line your baking sheets with aluminum foil. It will make clean up so easy!
Dip each drumstick in the butter, then roll in the cheese mixture, before placing in the pan.
Bake for 1 hour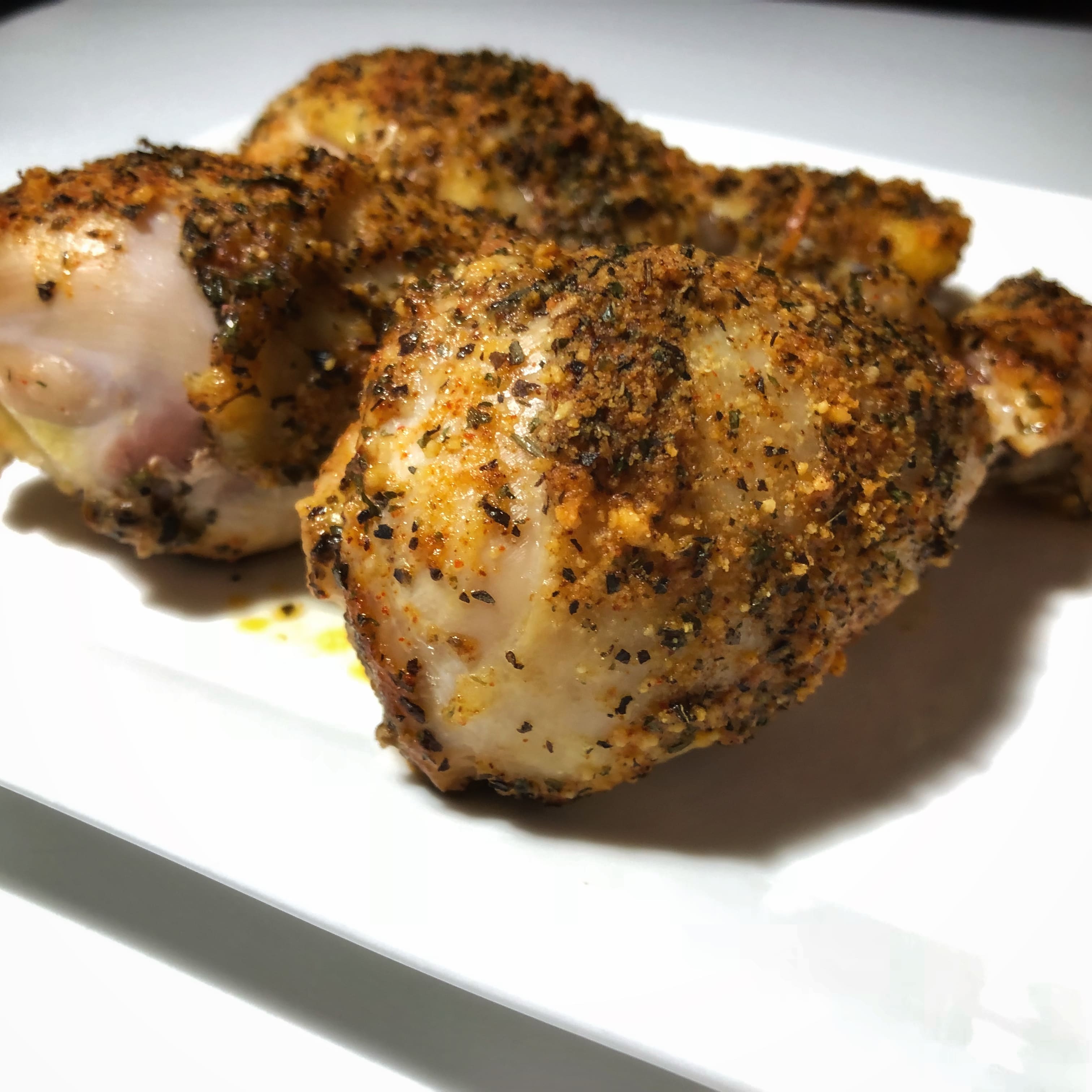 Have you tried the Keto diet yet? What is your favorite low carb meal?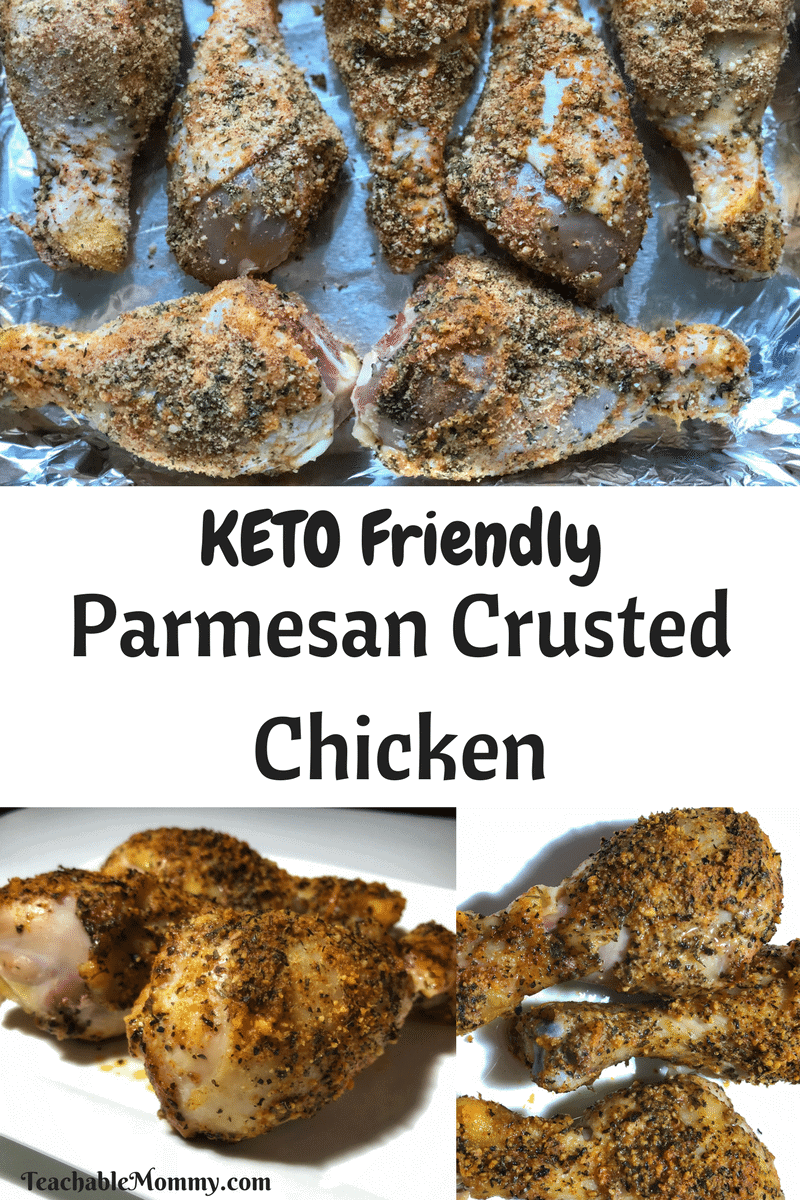 Other Keto Recipes: