Marvel is the best at taking villainous characters and making them intriguing and human enough that we feel something for them. Ghost is no exception. An original Iron Man villain without much of a backstory, Ghost has come to life on screen thanks to Hannah John-Kamen. She killed it as Ghost! Hannah is one of my 5 reasons why Ant-Man and The Wasp is your new favorite Marvel movie. Because what is better than one badass female in a superhero movie? Two of them.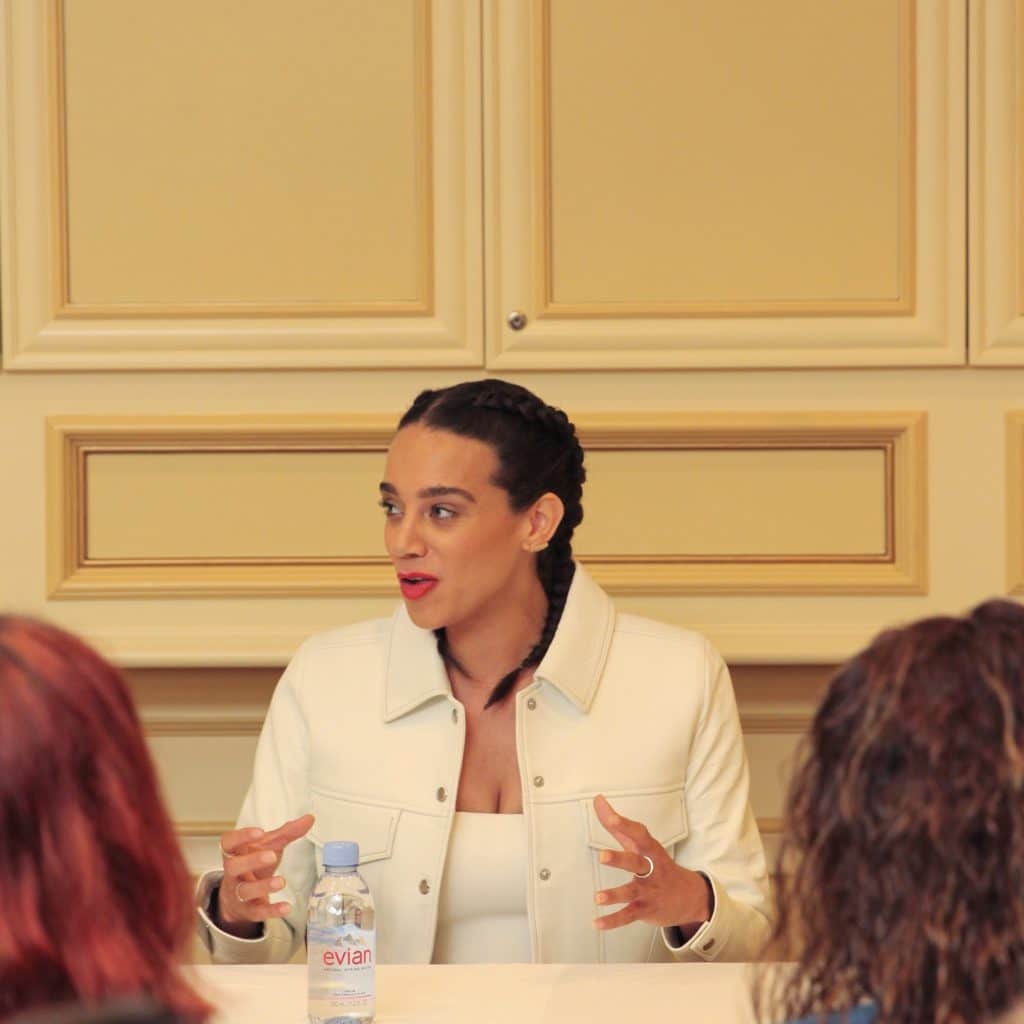 I was invited by Disney and Marvel to attend the Ant-Man and The Wasp press trip. All opinions are my own.
In this interview she talks about her favorite parts of filming, girl power, and where she sees her character in the future. Like some of our favorite antagonists before her, don't you dare call Ghost a villain. Spoilers ahead, so stop now if you haven't seen Ant-Man and The Wasp yet!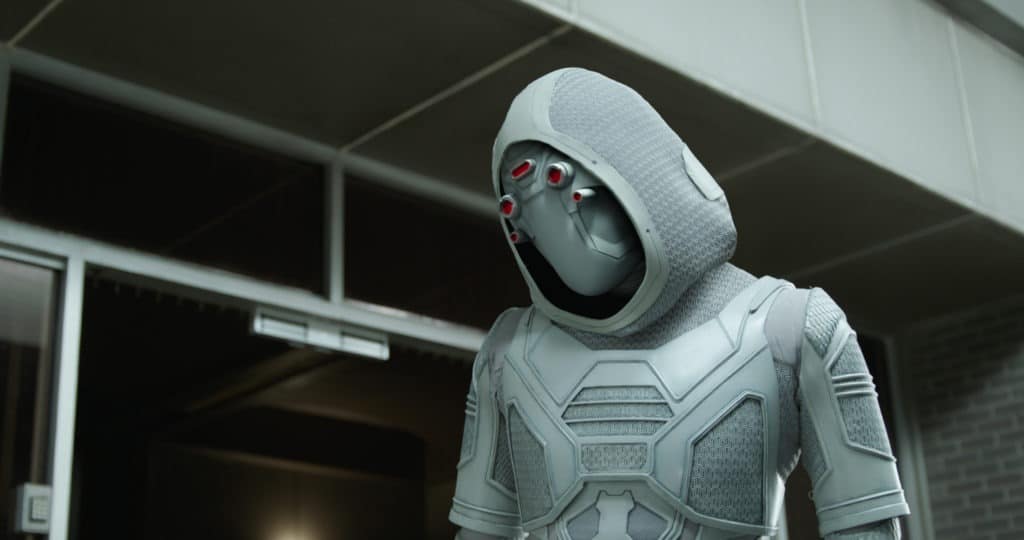 Girl Power and Ghost: Ant-Man and The Wasp Interview with Hannah John-Kamen
Hannah has been involved in some pretty epic projects already including Ready Player One and Black Mirror. Joining the Marvel Universe was exciting. And her reaction to getting cast is the most relatable thing ever. I mean, I jumped up and down and danced around celebrating going on this press trip, can you imagine how it would be if I got a call saying hey we want you in a Marvel movie?!
Oh, my goodness. It was amazing. I was so excited to join the Marvel Universe, but it was also daunting. It's overwhelming. It's a huge responsibility to take this amazing character off the comic book page and be the first person to introduce it into an incredible movie with incredible cast members, which, you know, they're heroes in life. They are legends. So, yeah, it was amazing. Very exciting. (Laughs)

My agents called me and said, okay, this is a really cool character. It's gonna be in the new Ant-Man and The Wasp movie. I'm a huge fan of the first one. I thought that Peyton Reed did such an incredible job. I loved it. I absolutely loved it. So, (Laughs) I'm definitely in. I did an audition on tape, 'cause I was filming in Toronto at the time. And then I got a call saying they'd love to bring you in for a camera test. I was like, okay, that's gonna be so exciting. I'm gonna fly to Atlanta and do this.

I got there and I thought, Hannah, just keep cool. It's gonna be really fun, and then I got in there and I met Peyton in person. And I had so much fun workshopping this character with Peyton for the day. I just let loose and really had fun with her. I came away and I said, listen, if I don't get this, that's okay, because I had the best day ever. I don't regret one minute of it. Then I get a call saying, "yeah, you got it". Then I think I screamed and danced to Miley Cyrus. (Laughter)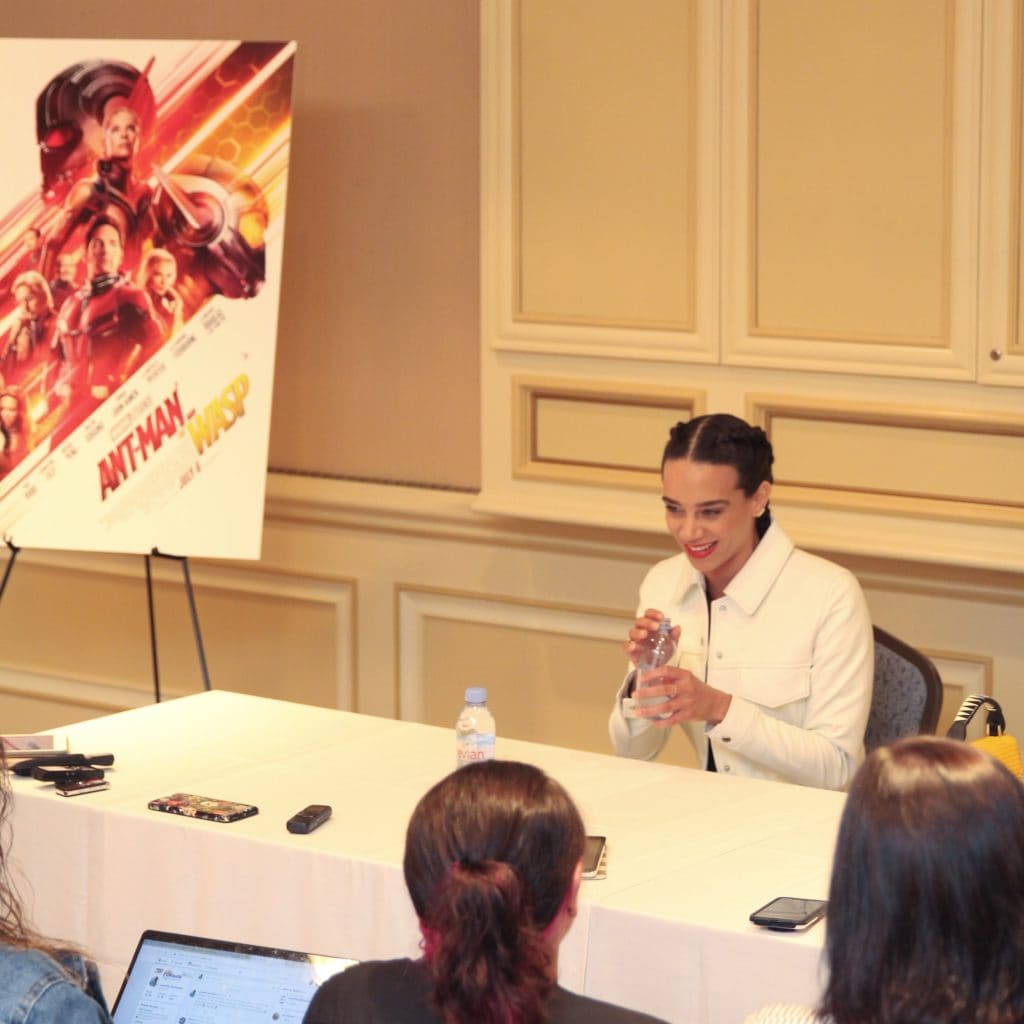 As I mentioned above, Ghost was originally an Iron Man villain. But did you realize Ghost was also a guy?
When I Googled Marvel Universe Ghost, I saw that it's originally a man. And I remember my agents then telling me, "oh, yeah it's originally a man and but they're going a whole different way." And I was like great.

So, to have a male character and be the first person to lift it off the page and give her life and make her a strong, badass, woman is so important and progressive.

With the character in the comic books, Ghost didn't have a whole lot of backstory either. So, that was really great, because we really have the freedom to create this character and find out who she is. So, that was fun.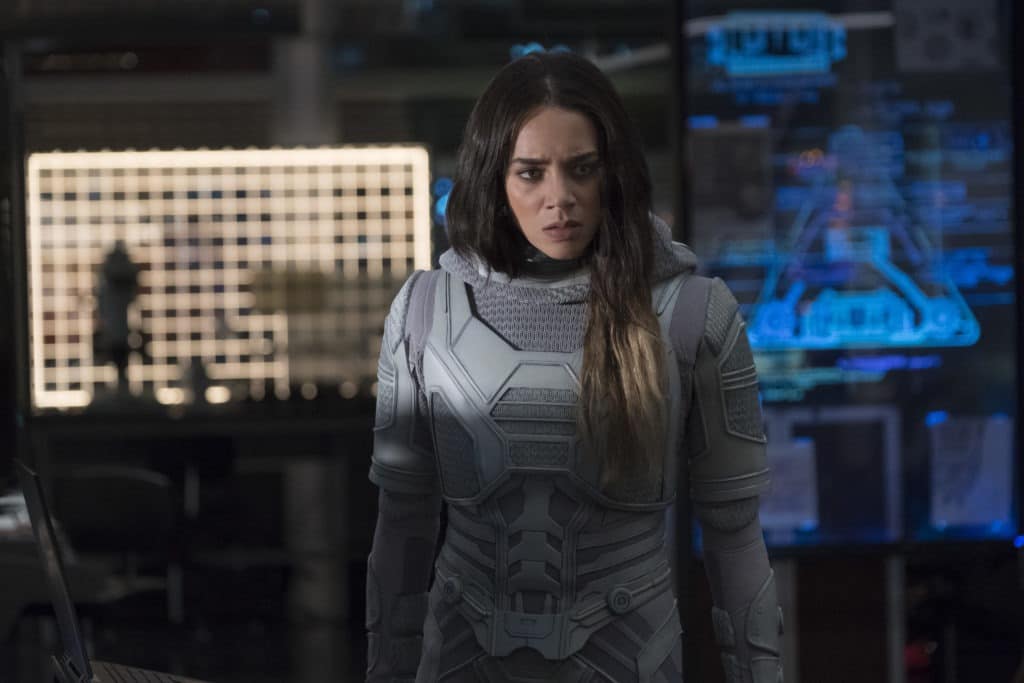 It was clear from talking with her, Hannah had a blast playing Ghost. But Ghost is pretty rage-filled most of the movie. What helps you channel that ferocity when you're having a great time?
It's the words, you know. It's the scene. It's my scene partner. It's the whole situation. It's the stakes. The stakes are so high. I think that's what Peyton has done an amazing job of, he guides you so well. And with this film, you've got that balance between romance, fatherhood, parenthood, action, high-octane drama. He taps your funny bone. It's hilarious. But then also it's heartbreaking.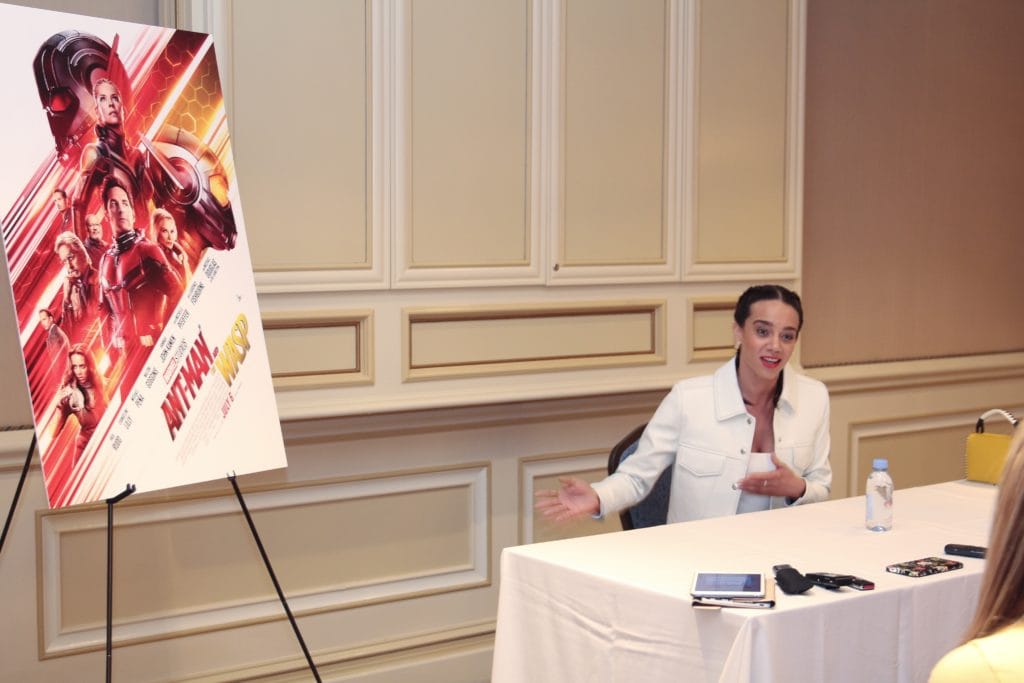 Ghost isn't just some evil monster hell-bent on destroying everything. Circumstances have led her to where she is now, and yes she is doing awful things but she isn't wholly bad. Hannah sees Ghost as a good guy and no she doesn't care what the other characters have to say about her.
I think everyone's redeemable. I really do. I think Marvel does that genius job with the villainous characters to really not make it black and white. They make it gray. They make you kinda feel sorry for them. You're kind of on their side. You confuse yourself as an audience member and go, hold on a minute! Why am I rooting for this person? (Laughs)

I approached the character as if she's the good guy. And, through my eyes, she's the good guy. And through the protagonist side, yes, okay, she's the bad guy. But in my mind, no.

She's got a job, she's got her objective. The stakes are really high. But in the Marvel Universe anything's possible.
And if you thought she would rather play another character, you thought wrong.
I'd be Ghost, 'cause she's a hero. (Laughter) I wouldn't change a damn thing. (Laughs)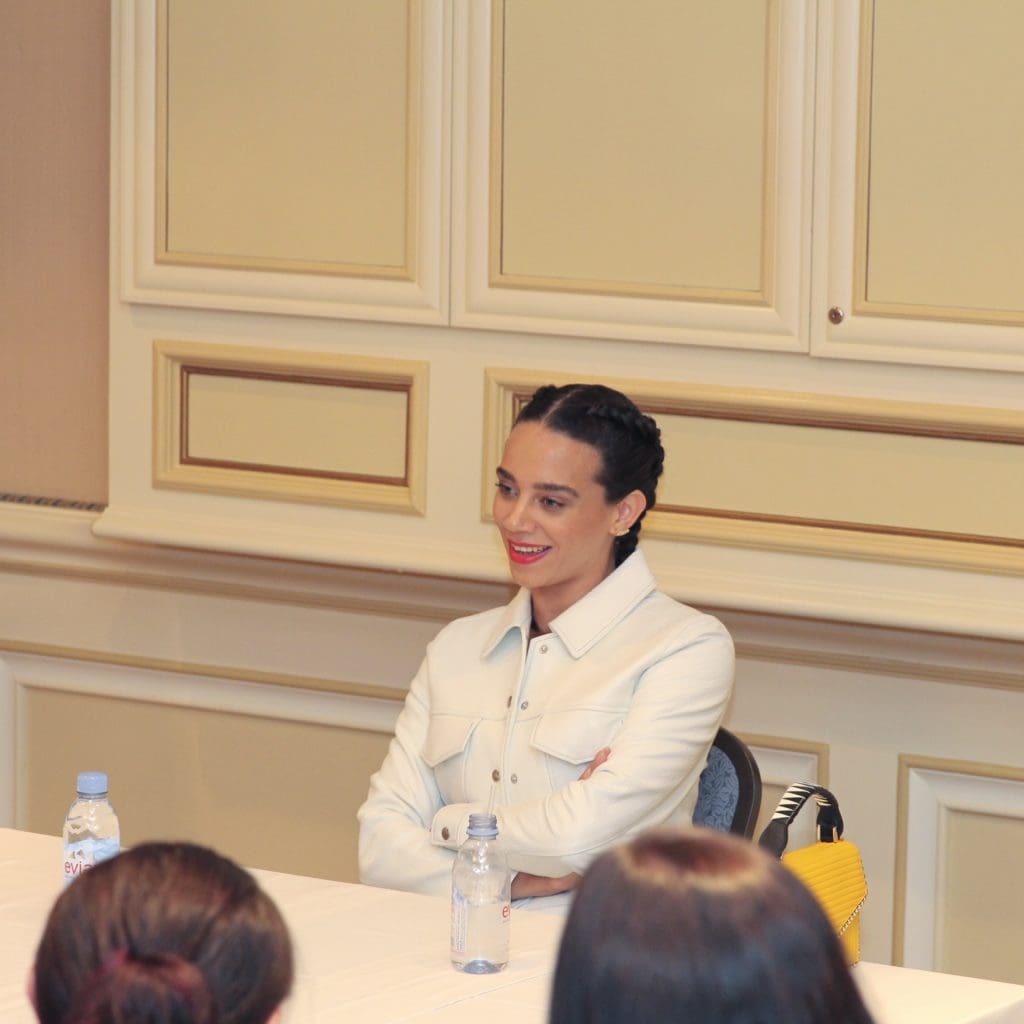 When your powers are like Ghost's, you really have to use the power of your imagination during filming. Unless you've visited the Quantum Realm lately and came back with some epic abilities.
Imagination- yeah, you gotta have one (Laughter). It was an amazing process to do the fights and the green screen and everything. But I actually had that freedom to just play the scenes. I do my own stunts. It's like, all right, just do it and then they'll do the rest (special effects) later on. So, it didn't restrict me as an actor to be like, okay, now I need to move like this and then move there and then move there for the camera.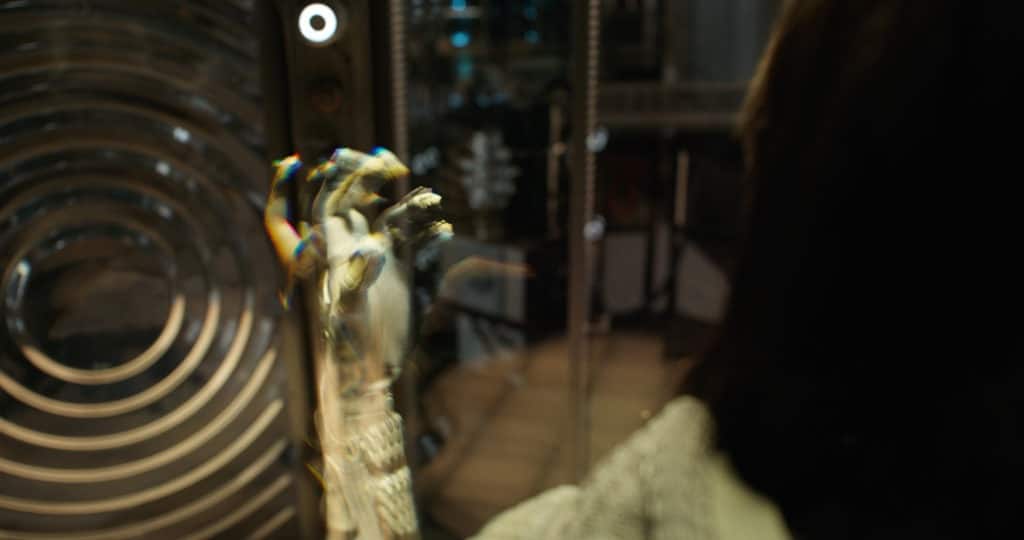 I LOVE that she performs her own stunts. A woman after my own heart. I would want to do my own as well, not only because kicking butt is fun but also for the reason she gives here. No one else can bring to a character what you can.
I've been doing my own stunts in my career for a really long time. And I think it's really important to do as much as you physically can, because the character is what you bring to it, it's not just emotional. It's also physical, especially in this Marvel Universe. We all have different powers. We all have different styles of fighting. It's important for you to bring yourself and what you want with the character.

That was really fun. I love kicking ass. (Laughter)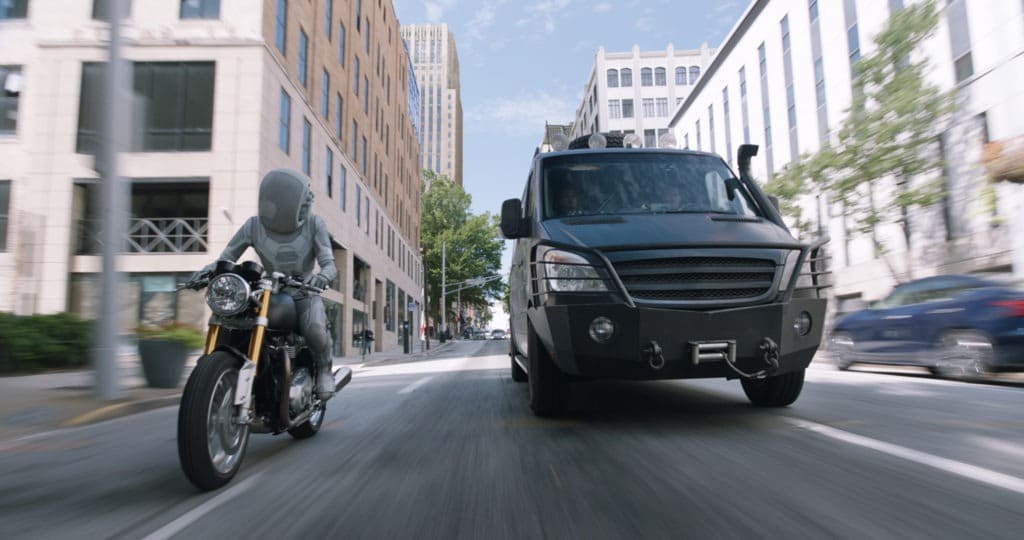 Speaking of stunts, we have to talk about the van scene. And no I won't stop gushing about how it was my favorite fight scene. What is it like prepping for a fight scene?
I mean whenever I do a fight scene I always get this real adrenaline rush, like all right! (Laughs) Okay! Don't come near me! It's like do you want any water? I'm like nooo! (Laughter) I get a real high out of kicking ass. But every kind fight scene, it takes time. It takes a long time because you've gotta be safe as well.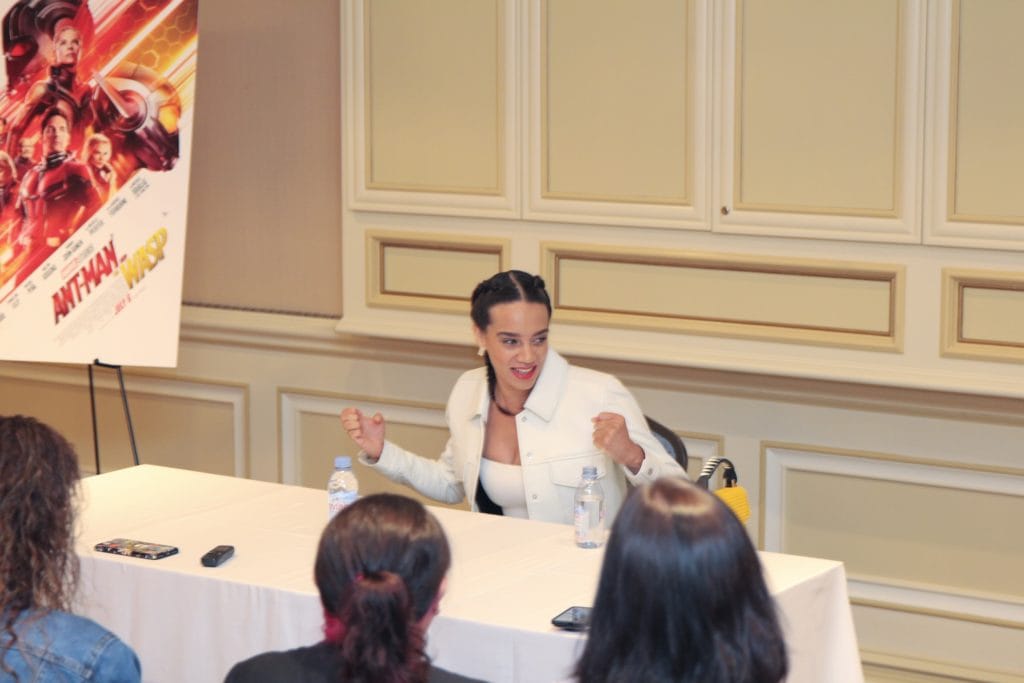 Also with restricted spaces, especially like a van, you've gotta make sure that you know what you're doing. They do it in pieces as well. It's not like, right, you're gonna jump over there and run over there, and we're gonna do it all one! You do it in sections to really nail that move.
With me and Evangeline, I want young girls to go, "yeah, we can be badass." And I want them to have our action figurines and actually play with them and go- "Do you know what? I can be strong just like they are."

We were saying girl power all the time. We were like GIRL POWER! (Laughs) And then we would chest bump. So, that was awesome.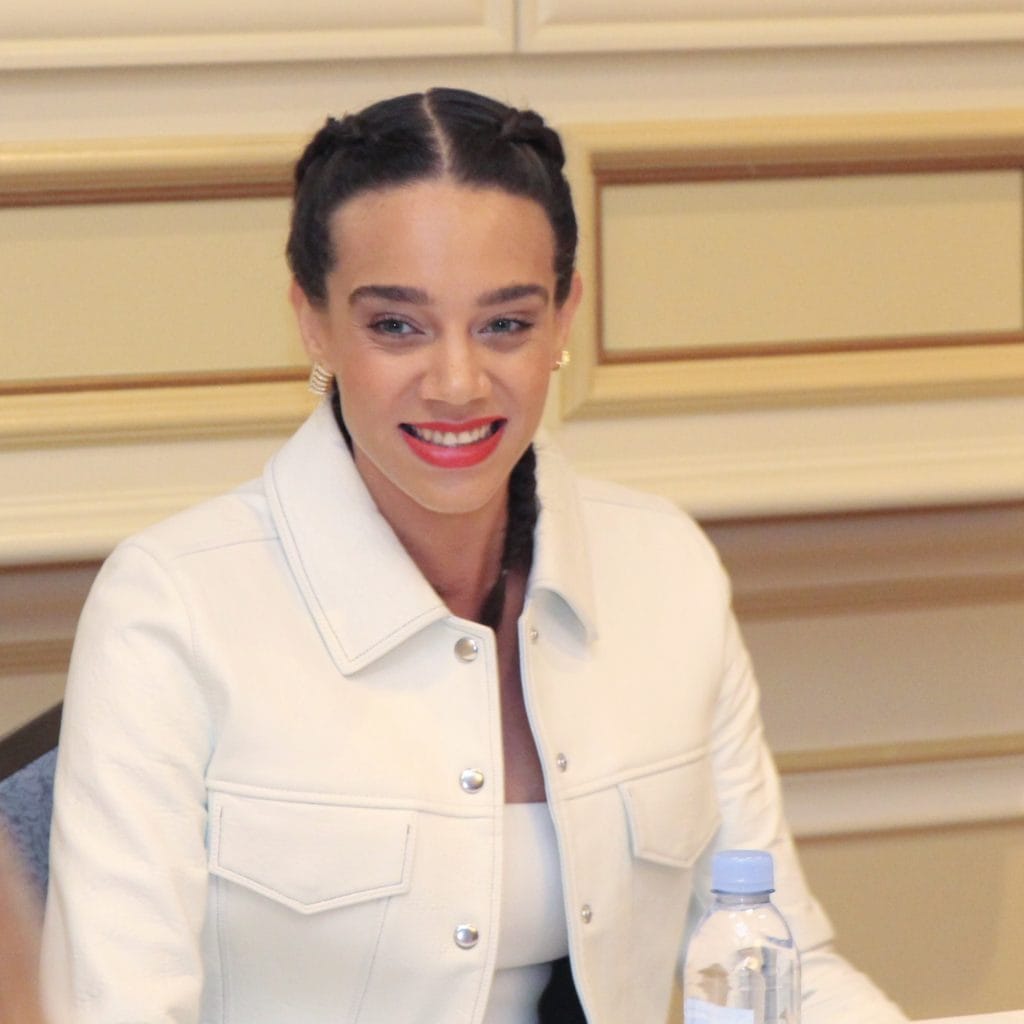 It seems like everyone was excited to work with Michelle Pfeiffer. I mean, how could you not be? Hannah shares another relatable moment- being star struck on set!
I got star struck being on the set a lot of the time. With Michelle, I got very, very, very star struck. I'm a huge fan. I remember Grease 2, and my sister and me used to make up dances in front of the TV to all of her songs. I was obsessed with her Catwoman. I thought she was so badass. I thought she set that bar so high. She's an incredible actress.

It was daunting, but you use that. You use that in the scenes and you also take that energy and you really apply it. It was amazing. It was definitely a moment in my life which I'm happy about.
Hannah was a big fan of the first Ant-Man. She shared about how thrilled she was to get the call that she was cast in the movie. But curious minds want to know, what it was like suiting up for the first time. In my head I would be running around shouting BEST DAY EVER!
(Laughs) I remember turning up on my first day. The suit does take a bit of a process. It's like 40 pieces. There's a table like this with all these pieces. Gray bits just all being clipped together. Actually by the end of the movie we kind of had it down to around seven minutes to get the costume on and off, though it's a three-man job. (Laughs) But putting that suit on and just the sheer size of the studio, seeing the set, and standing there and going (Sighs) holy hell, I made it.

Wow, okay, I'm here. Oh my goodness. This is nuts. I'm pinching myself. It's definitely a moment that doesn't sink in. You feel really badass is all. (Laughter)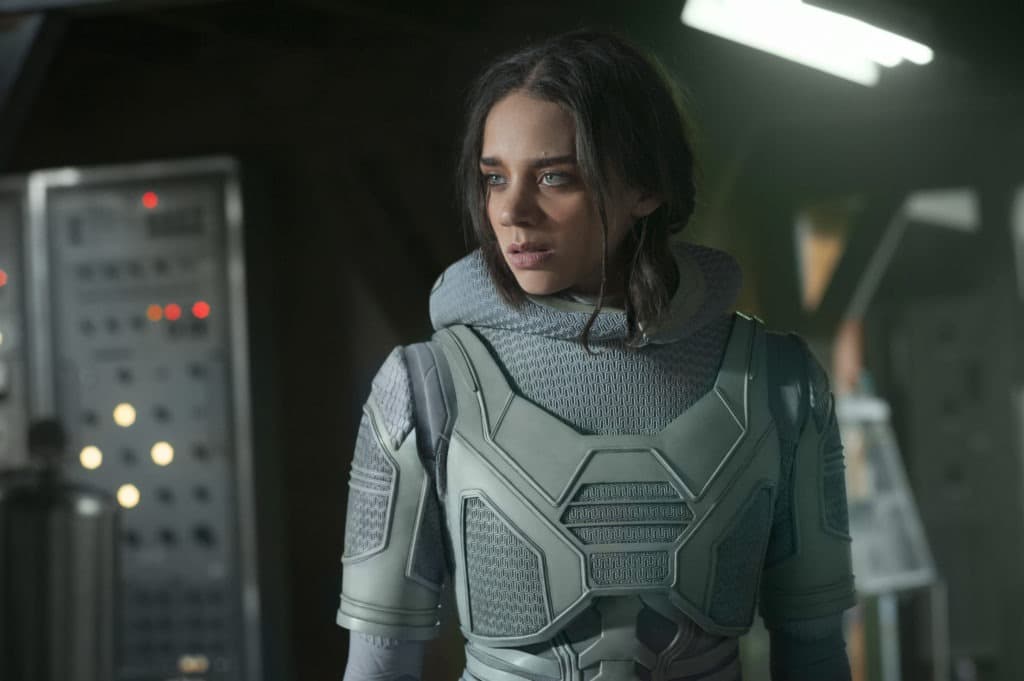 I don't know about you, but I would love to see Ghost in Avengers 4. We kinda need someone like her around to help out with big, bad Thanos. Hannah has some ideas for Ghost if she makes it on Avengers 4.
Like I said, every character is redeemable. I think I'd like to see Ghost give a helping hand. Why not? I think why wouldn't she? Because you know, do unto others as you want others to do unto you.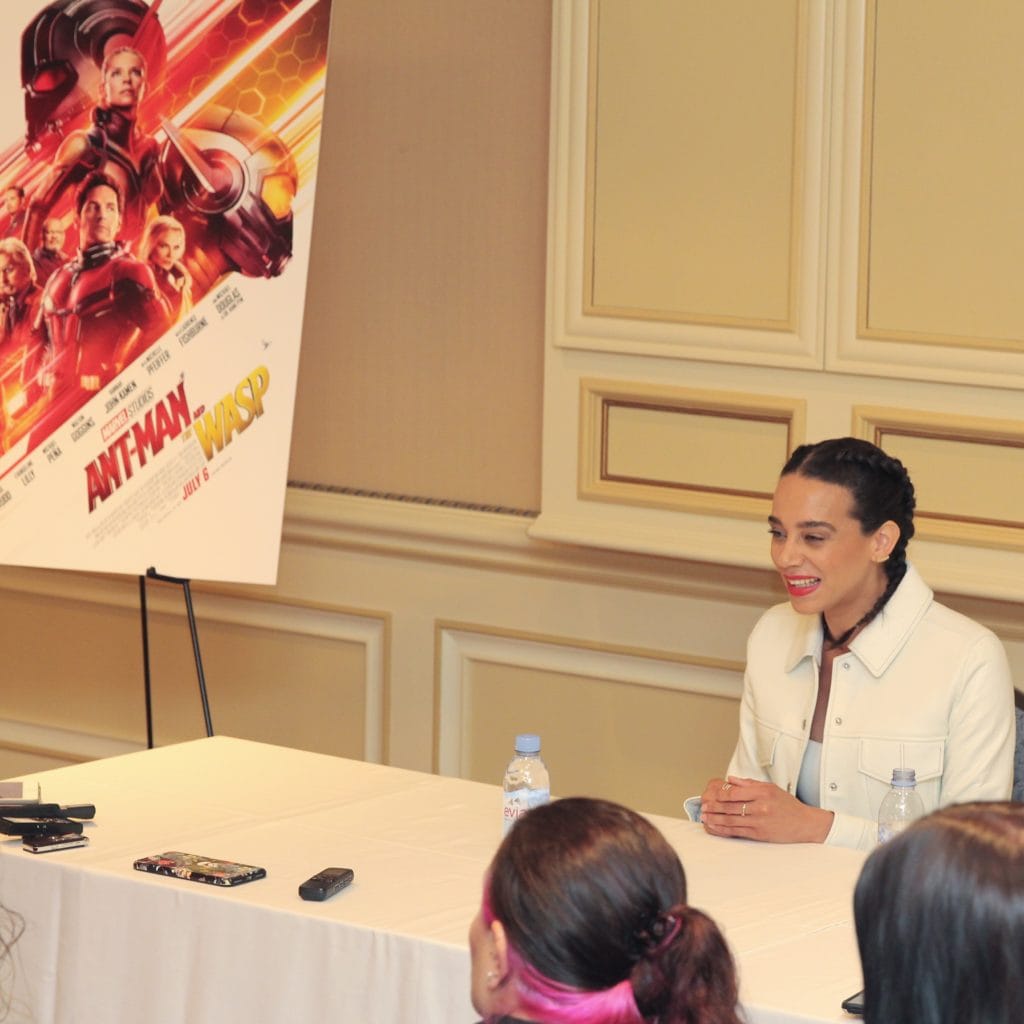 Ghost is a fierce lady, but Paul Rudd is Paul Rudd. Was it hard staying so angry when working a scene with him?
He is hilarious. As actors we respect each other's scenes and the stakes in the scenes. We goof around when, when we goof around. But then when we're on, we're on. It was really easy to work with Paul. Again, I was nervous. I was star struck and, oh my God it's Paul Rudd from Clueless! (Laughter)
Who hasn't aged, by the way! (laughter) It's crazy. I wanna know what he's having. You have to put all of that out your mind and just focus on the stakes and the objective of the scene. They're such great scenes. They are written so well.
Walking away from Ant-Man and The Wasp, I felt like I could finally breathe after the heart-crushing Infinity War. That's one of the best things about this film, it has a strong, positive message that will leave an impact on the whole family.
The film has so much heart in it. I think that's actually what's needed after the devastation of Infinity War. I think you need to laugh. It's definitely what Peyton Reed has done and has the ability to do. To do the action and hilarity of the movie, but also have heart in it.

There is a beautiful love story in it, the characters are redeemable, and there are two sides to the coin. I think everyone's gonna have a lot of fun.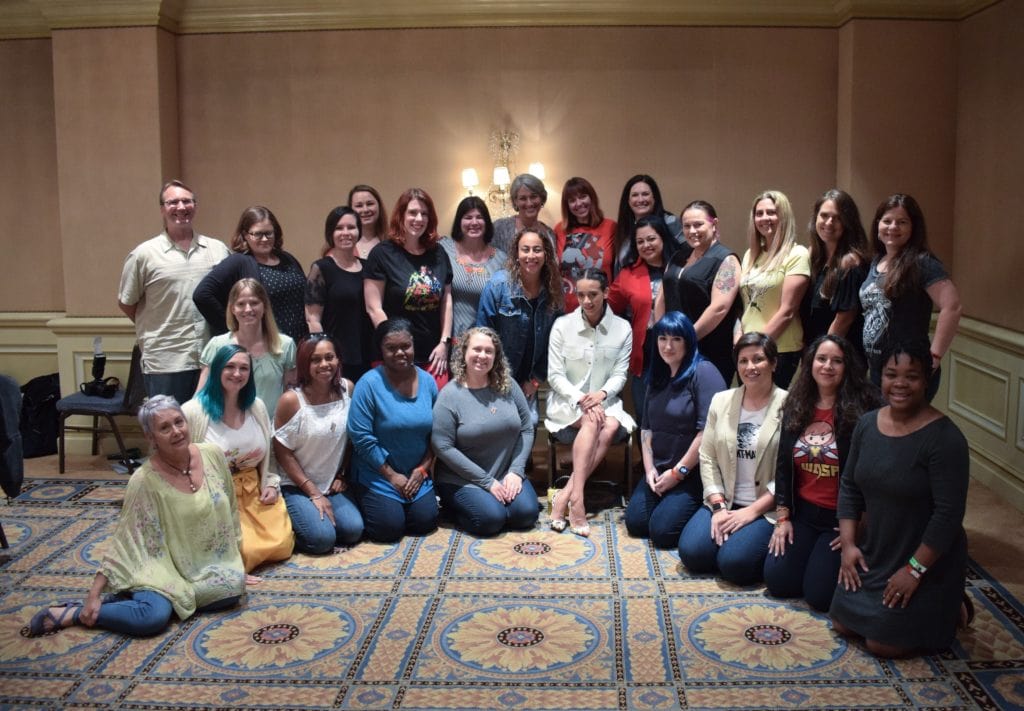 Get all the life sized info you need on Facebook | Twitter#AntManAndTheWasp | Instagram
Villain or hero? You decide when you watch Hannah as Ghost right now!
Ant-Man and The Wasp is in theaters everywhere!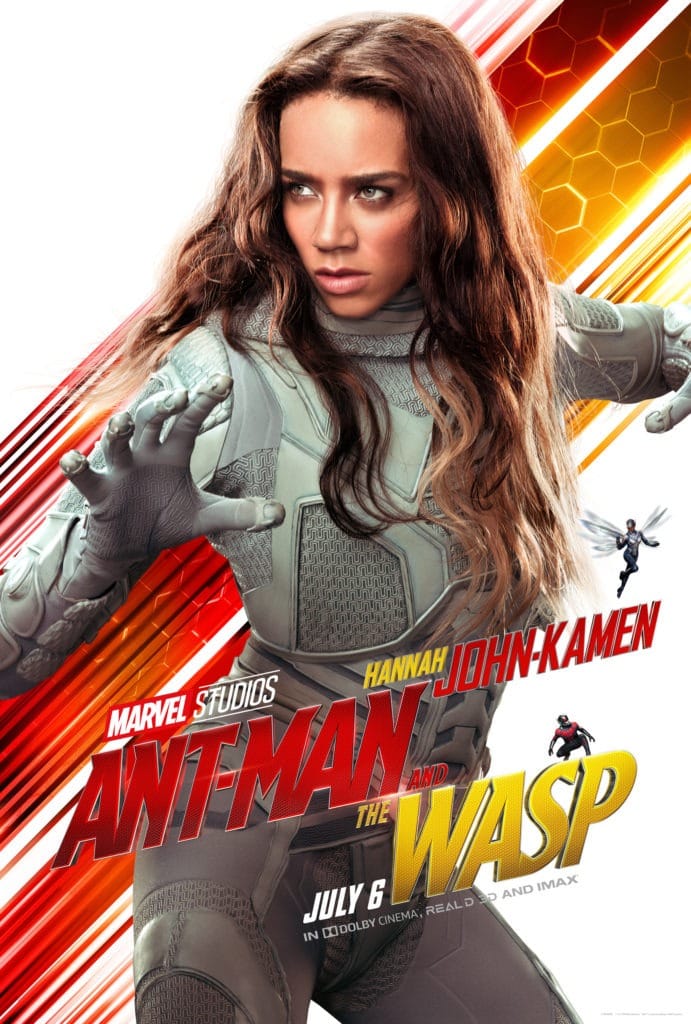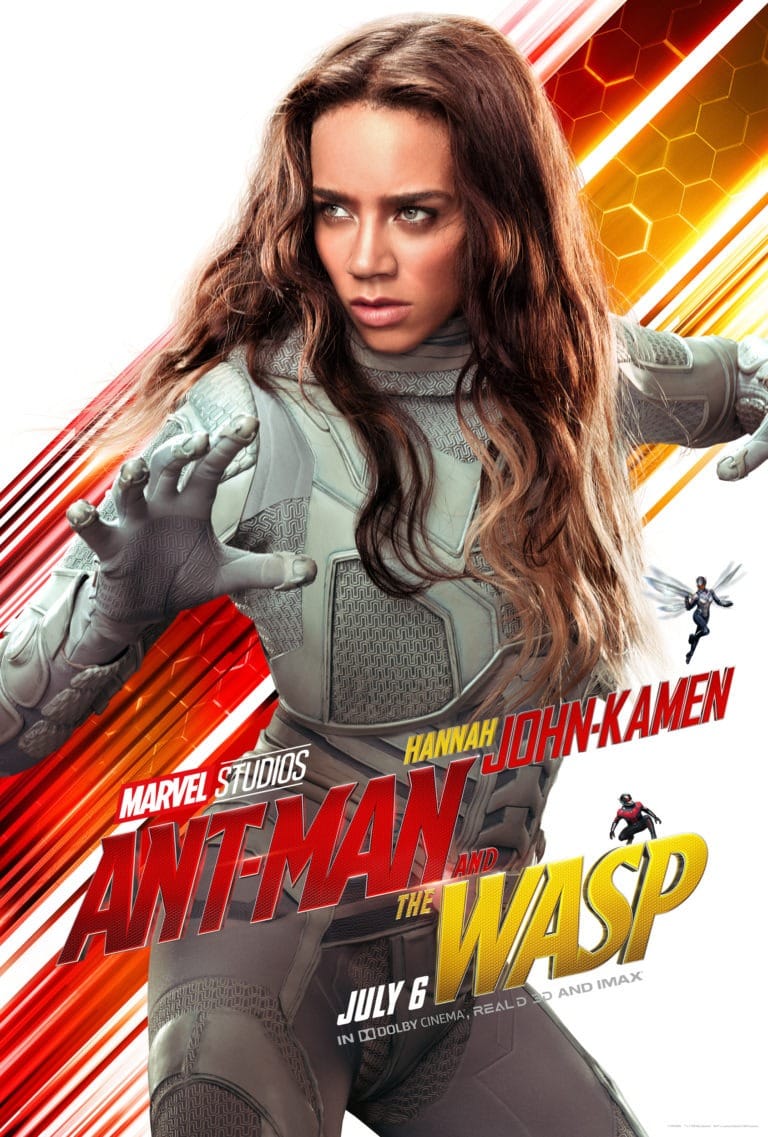 More Ant-Man and The Wasp:
5 Reasons Why Ant-Man and The Wasp Is Your New Favorite Marvel Movie
Ant-Man and The Wasp Paul Rudd Interview
Ant-Man and The Wasp Evangeline Lilly Interview
Comic Books and Pimps: Ant-Man and The Wasp Laurence Fishburne Interview
GIANT Sized Fun At The Ant-Man and The Wasp Event
8 Comics To Read Before Ant-Man and The Wasp
Photos: Louise MomStart.com