There wouldn't be the Ant-Man that we all know and love without director Peyton Reed. He stepped into the original movie and made it his own. I didn't know if he could top my love of the first but wow. Peyton directed a film with heart, humor, and a lot of girl power. I was excited to interview him and learn more about the creative process behind these unique Marvel movies.
Spoilers ahead for anyone who hasn't seen Ant-Man and The Wasp.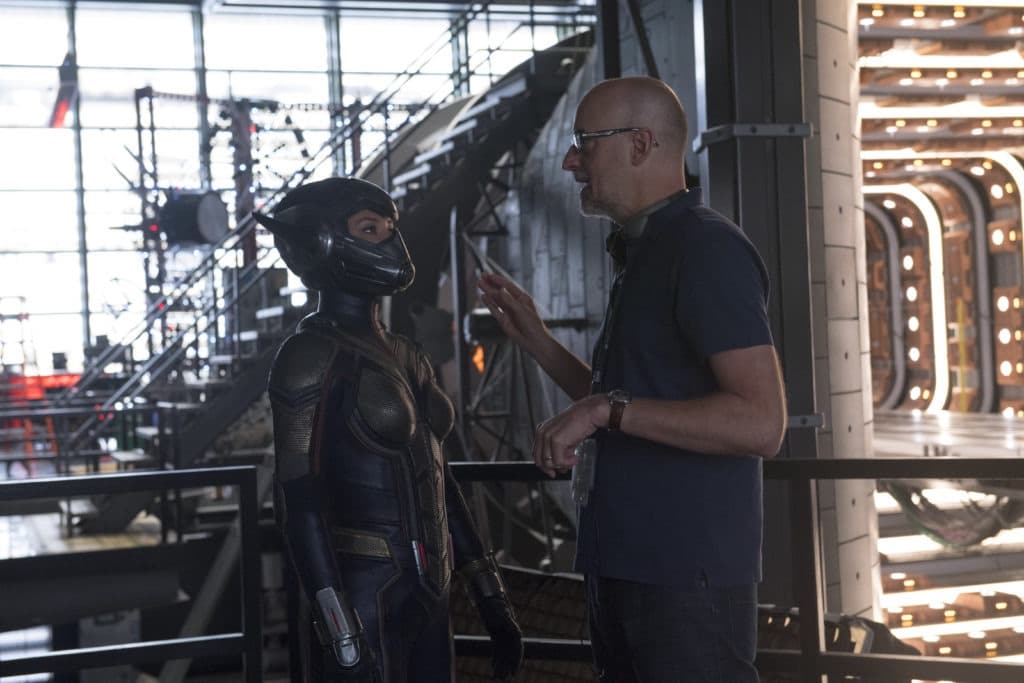 I was invited by Disney and Marvel to attend the Ant-Man and The Wasp press trip. All opinions are my own.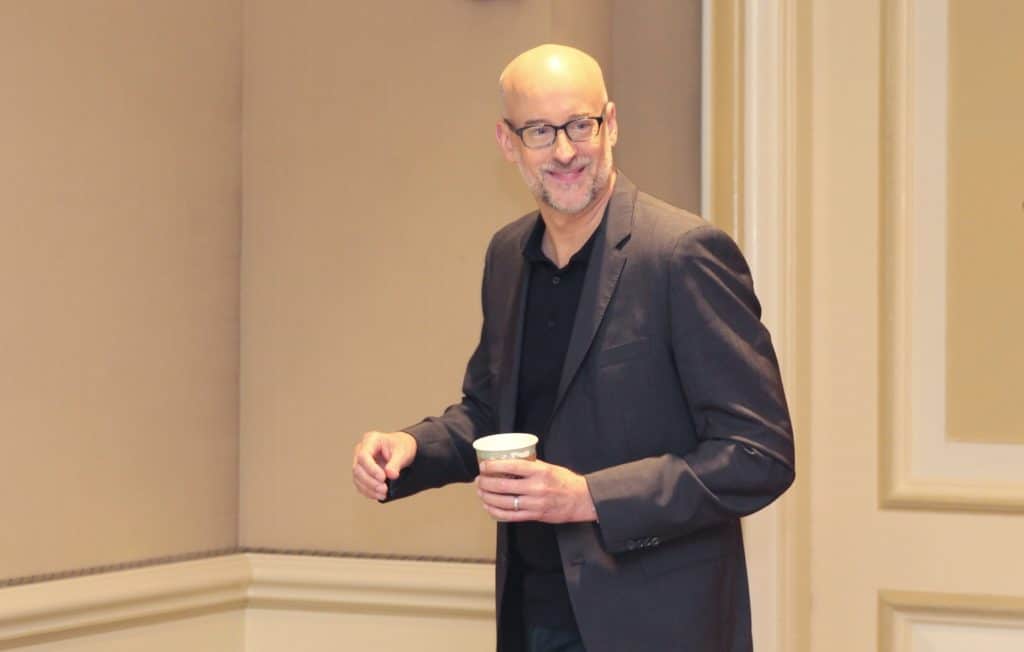 Cover Bands to the Quantum Realm: Ant-Man and The Wasp Director Peyton Reed Interview
After seeing the film and starting to feel like I could heal after what happened in Infinity War, we get to the cut-scenes and dang. What the hell Peyton? I thought we were having a moment.
What the hell? (Laughs) Separate them in your mind.

It was not completely planned in the beginning. We knew we were gonna have to deal with that thing (Thanos Snap) at some point in some way. Actually, we weren't sure at the beginning. We knew that our movie was gonna take place not only as a sequel to Ant-Man but also to Civil War because we couldn't ignore what Scott did in that movie. But we weren't always sure how we were gonna fit into the larger timeline with regards to Infinity War. Somewhere during the process, this idea occurred to us-well we could do something like that.

It seemed to work for us tonally and allowed us to do our very standalone movie but then have it fit into the larger Marvel happenings.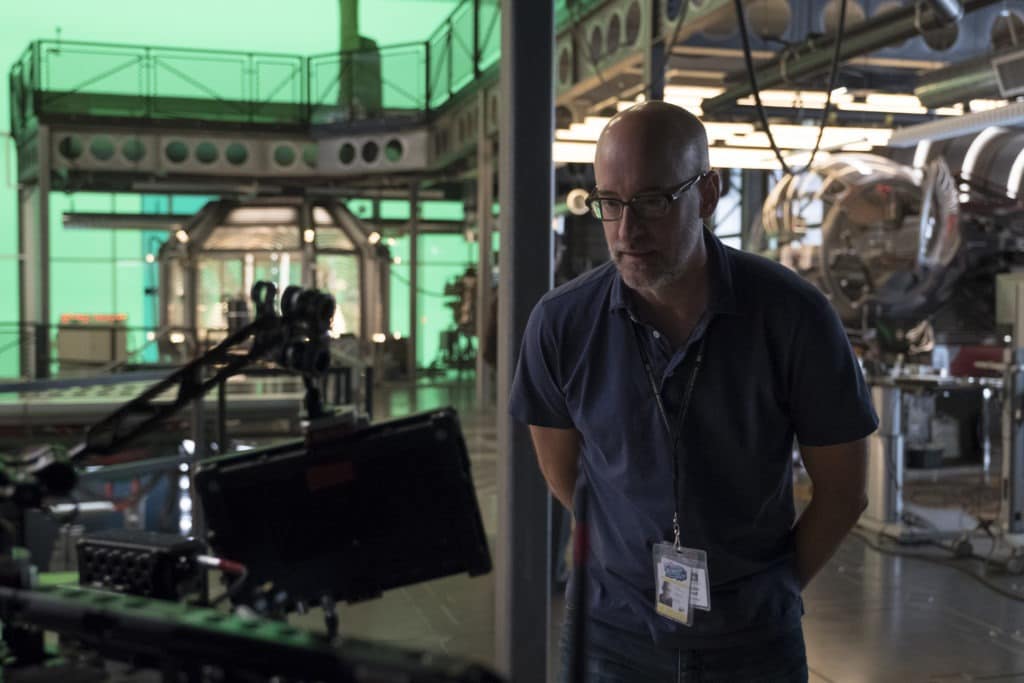 Doctor Strange and Ant-Man took the visuals of the MCU to a whole new realm, the Quantum Realm. The imagery feels different and yet familiar to us as we traverse through them in the films. In Ant-Man and The Wasp, we get a more detailed look inside the Quantum Realm and it is beautiful.
There was a concerted effort in the first Ant-Man and in Doctor Strange to start embracing that psychedelic aspect of the Marvel Comics, which was always part of the Marvel Comics since the '60s, but had not really been explored in the MCU. There are different dimensions and hopefully, they're all gonna serve different purposes in the future. With regards to our movie, it was something we were trying to figure out- what we were gonna show and how we were gonna deal with the plots around it. We had to key off what we saw in the first movie, but we wanted to show the audience a little more.

It was really fun to design what that could look like. But it also had to fit into the rest of our movie which is, compared to some of the other Marvel movies, a little more grounded. It takes place in our world not in outer space or Asgard. So it had to have a reality to it too.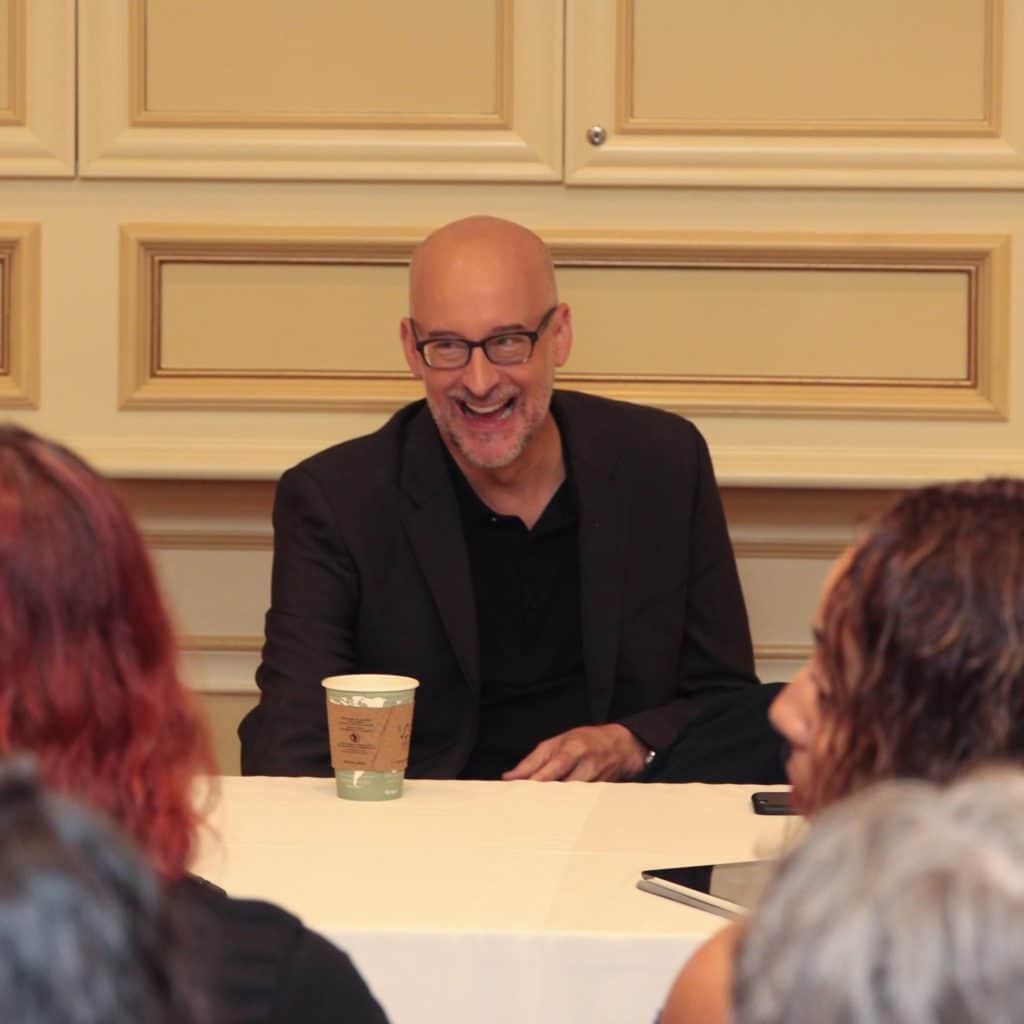 Music typically plays important roles in movies and when you hear a particular song, you know there has to be a reason behind it. There is a lot of Morrissey in Ant-Man and The Wasp and the reason behind that might surprise you.
Okay, so how that came about was, for a very brief time, years ago, I played drums in a Morrissey/Smiths cover band called "Louder Than Bombs." We played a few shows around Los Angeles, just for fun and then quickly learned from people seeing the show "Wow, you guys, you're kind of like the other Smiths cover band." I was like wait another cover band? And we went and saw that cover band who were way better than our cover band. (Laughs) They were all Latino kids and I learned that Morrissey had a huge following in Los Angeles.

It was because of his particular singing style but also now, he has started to write and embrace LA culture. It occurred to us that Luis would know about and be into it. Particularly the idea that his Grandma has a karaoke machine that only plays Morrissey. It seemed like one of the crazy things that Luis would mention in the course of his conversation.

We were talking about how are we gonna do a version of what we did with Luis in the first movie that doesn't repeat it. And so when the writers came up with the idea of the truth serum thing? Yeah, that was really fun.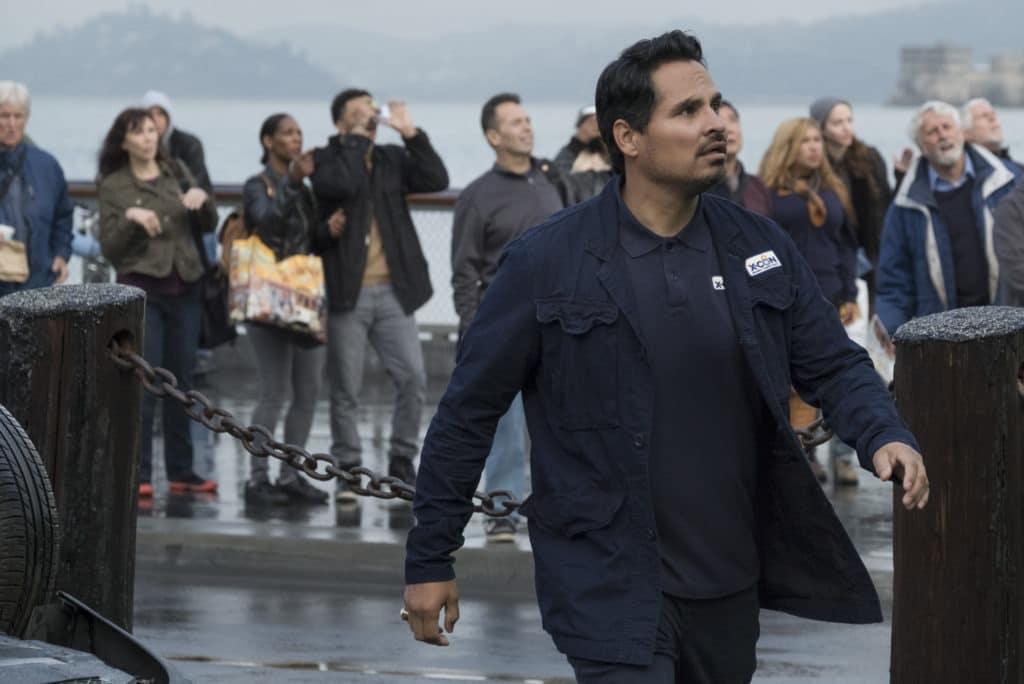 Scott and Cassie have a discussion about her wanting to be his partner. I sucked in my breath in excitement, is this a nod to her eventual role as a Young Avenger? Fingers crossed.
I think that everybody is aware who Cassie Lang is in the comics and that she does become a hero. We wanted to definitely start laying some groundwork for that possibility.
She's got that side of Scott, a little mischievous and everything, but she's a tough kid. I really loved the idea of doing that intimate scene where she's talking about maybe you need a partner and in her mind, it's her. I think that's one of the things that I liked the most in the movie is that evolution of the Scott/Cassie relationship.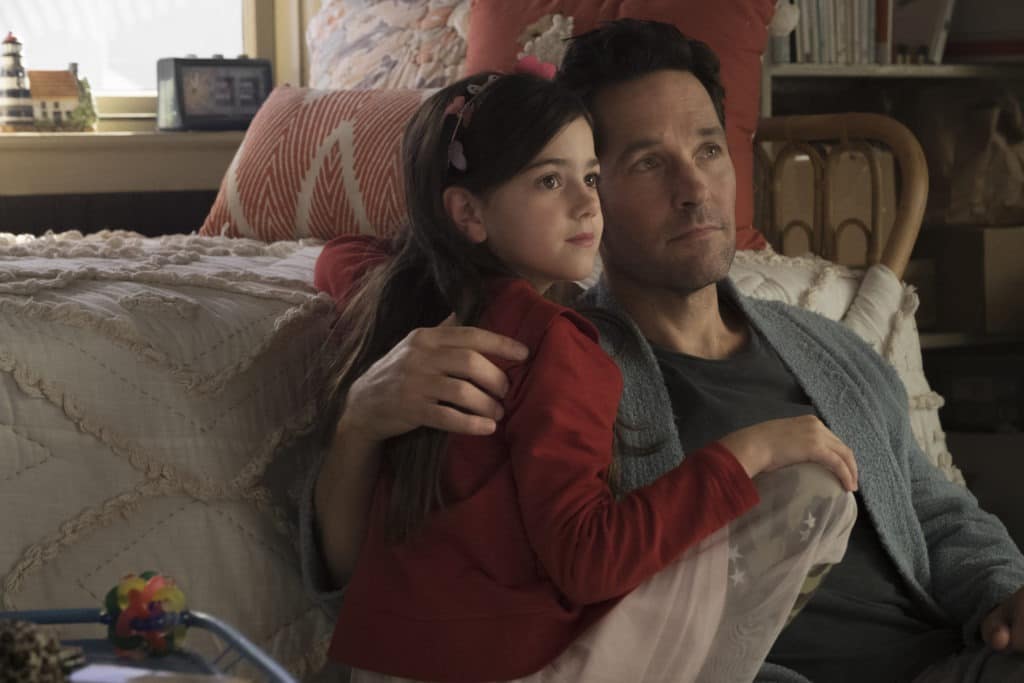 It helps that Abby is so good. They (Paul and Abby) have a really nice chemistry together. Fathers and daughters is a real theme, it certainly was in the first one, and we wanted to progress that in this movie. Whether it's literal fathers and daughters, like Hank and Hope, and Scott and Cassie, or are more figurative like Bill Foster and Ava.
After an action-packed movie and that end-credit scene, we need more. The fans want more, c'mon Peyton, we know you know something! A little Tom Holland slip won't hurt anyone right? *Insert sweetest smile here*
I have to be so careful. Wasp is gonna shoot me in the neck (Laughs) But to me, the whole idea of spoilers thing is Tom Holland's job. (Laughs) There are certain things that you want to keep secret and there's an exhilaration as an audience to experience something. It's so rare now to see a movie that you know nothing about. It's kind of a lost art.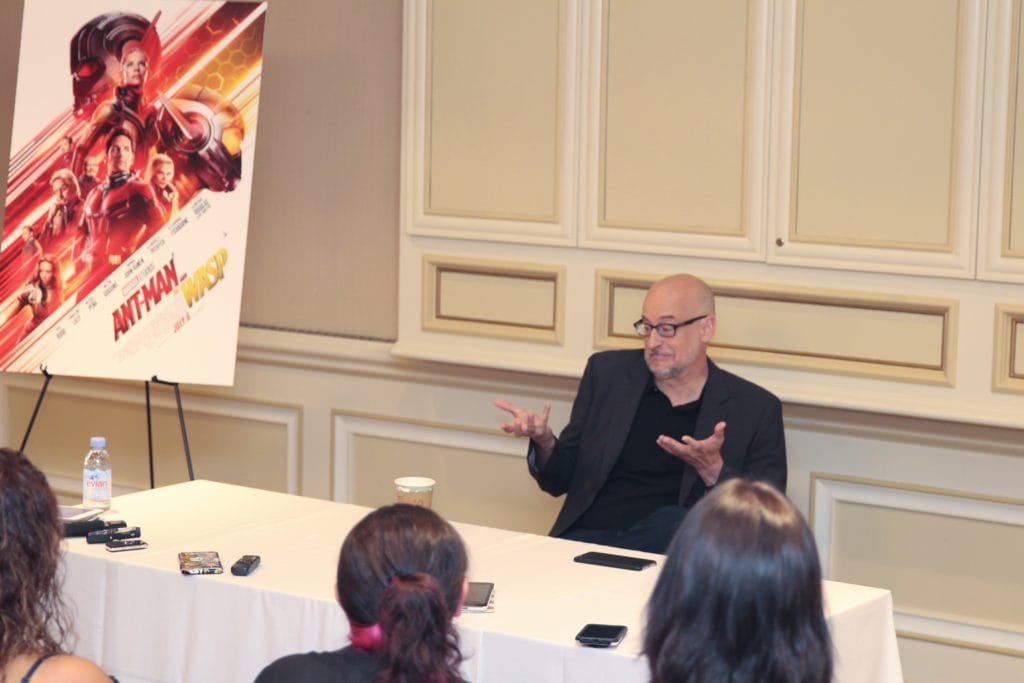 But even as a kid, like I had a love/hate relationship (with spoilers). When "The Empire Strikes Back" came out, the novelization came out two weeks before the movie opened and I couldn't wait. I read the novelization and I learned the revelation about Darth Vader. But it didn't really spoil my enjoyment of actually two weeks later seeing the movie. There are certain things I think that are predetermined that we've all talked about, and then there are things that we've talked about, that could possibly happen or wouldn't it be cool if?

I think one of the fun things about the Marvel Universe is, Kevin has a larger plan but that plan is extremely fluid. People always ask "what did you have to do in this movie to pay off the other thing?" His general philosophy, at least with the Ant-Man movies, has been make them as stand alone as possible. Anything you guys decide to do, whoever the Directors are in the next movie, they're gonna have to deal with the ramifications. But there's a fluidity and I think it's the idea of whatever makes for the best character arcs and the most interesting and maybe surprising thing, wins.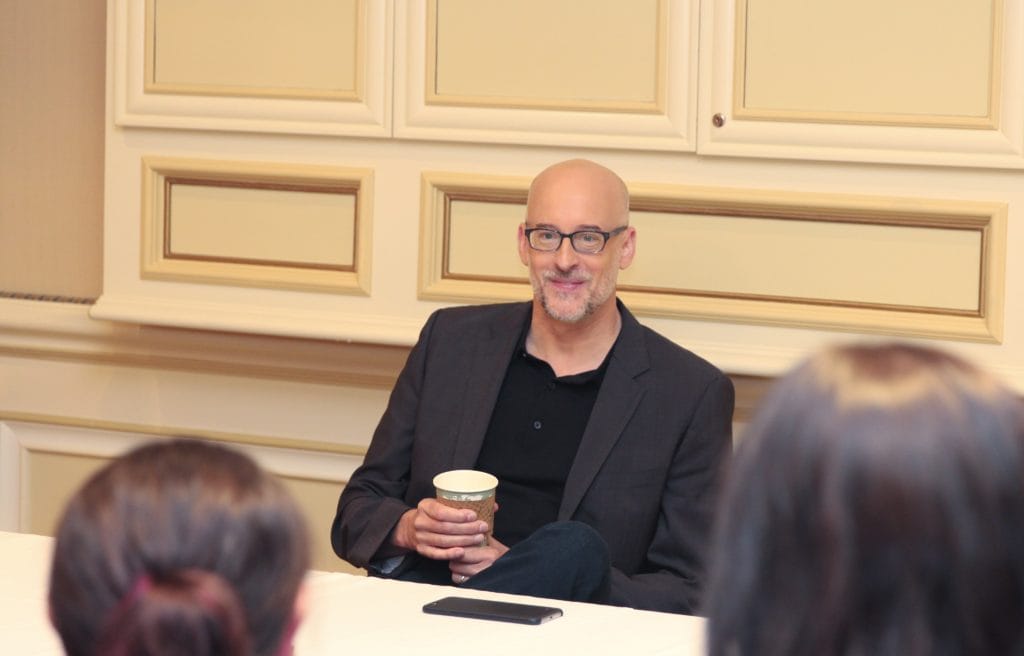 I know things that I want to do with those characters and stories that I want to tell. Obviously, in this movie, it excited me putting Wasp at center stage and really telling that story. This whole movie is really does she need him as a partner? Are they gonna be able to work as a partnership? I feel like this movie really answers that question. What's next? The possibilities are really endless. Just as an audience member, I want to see what happens to them next.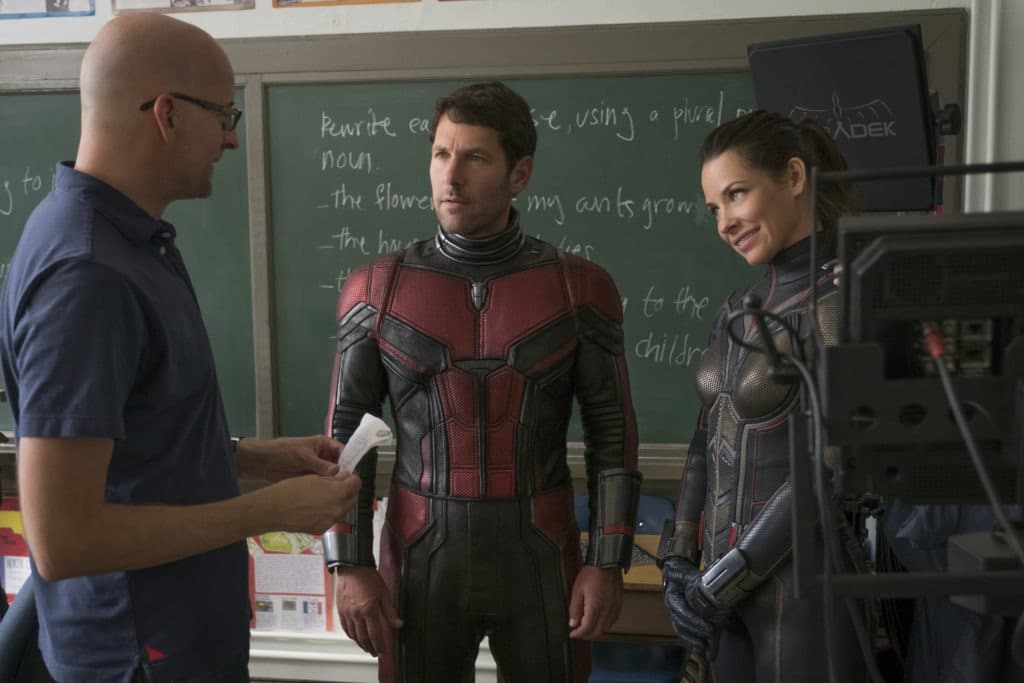 I guess we will have to wait for Avengers 4 and hopefully Ant-Man 3 to find out. All I know is Ghost and Bill need to help Scott and the remaining Avengers take down Thanos!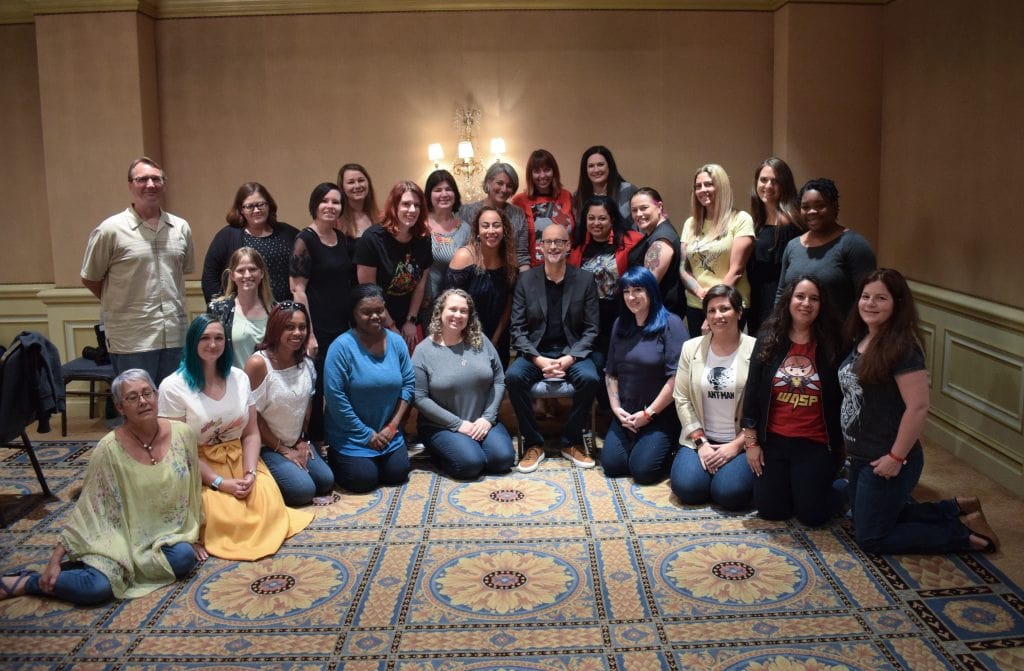 Watch Ant-Man and The Wasp in theaters everywhere!
Get all the life sized info you need on Facebook | Twitter #AntManAndTheWasp | Instagram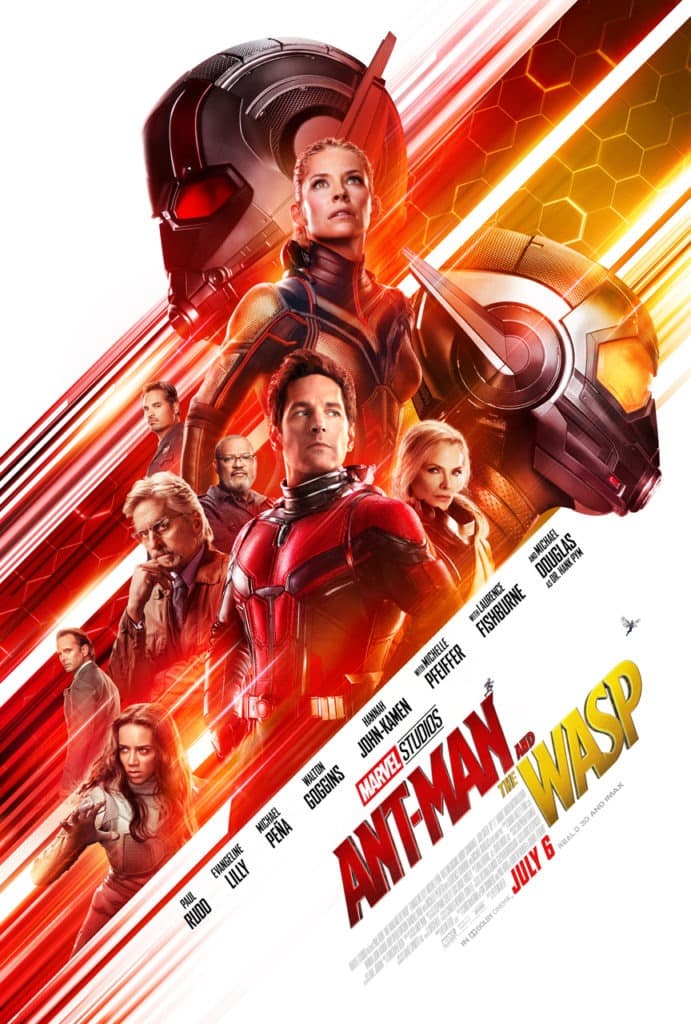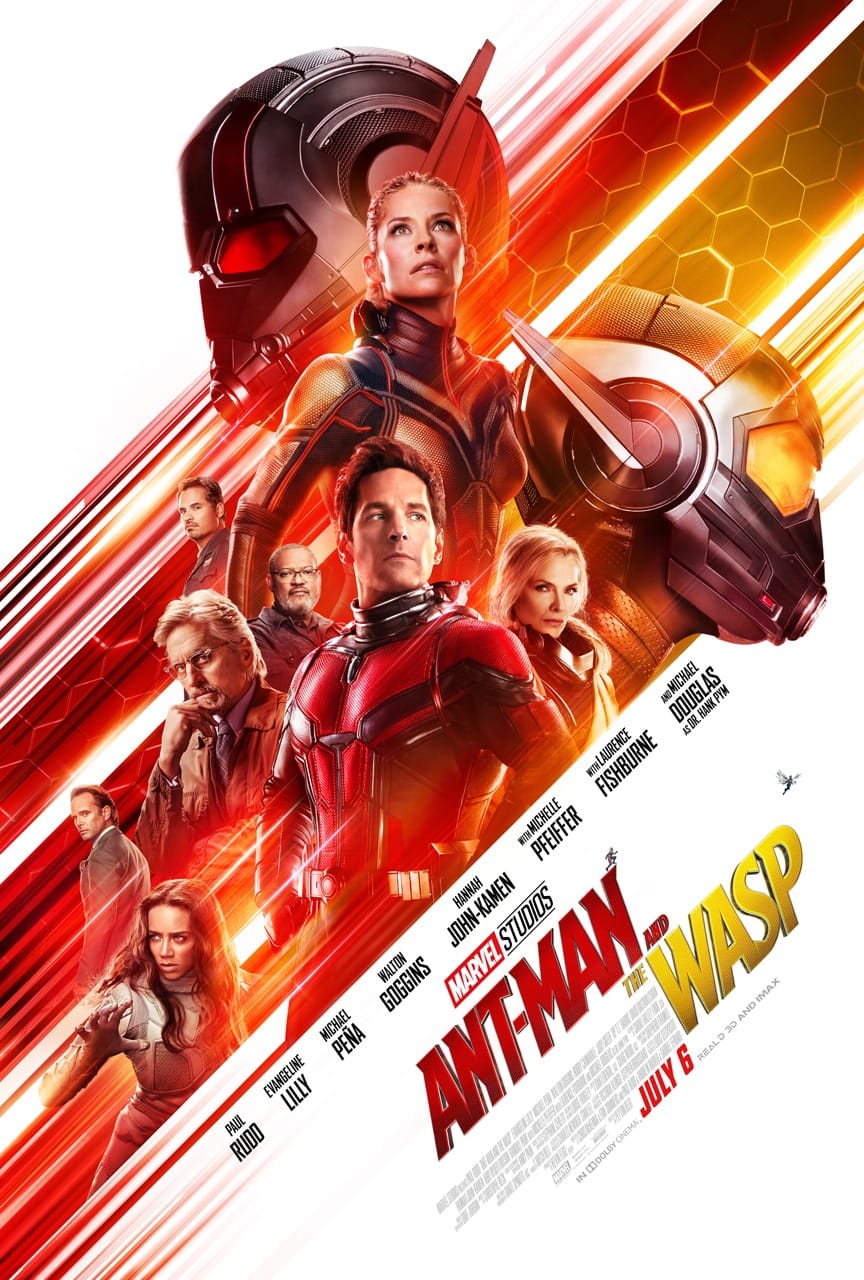 More Ant-Man and The Wasp:
5 Reasons Why Ant-Man and The Wasp Is Your New Favorite Marvel Movie
Ant-Man and The Wasp Paul Rudd Interview
Ant-Man and The Wasp Evangeline Lilly Interview
Comic Books and Pimps: Ant-Man and The Wasp Laurence Fishburne Interview
Girl Power and Ghost: Ant-Man and The Wasp Hannah John-Kamen Interview
GIANT Sized Fun At The Ant-Man and The Wasp Event
8 Comics To Read Before Ant-Man and The Wasp
Ant-Man and The Wasp Easter Eggs
Ant-Man And The Wasp Post Credit Scene Explained
Photos: Louise MomStart.com