Trouble is popping up all over Metroville and it is up to us (and The Incredibles) to save it! Get ready for a SUPER fun family game night when you pick up the new Incredibles Save The Day board game from Wonder Forge!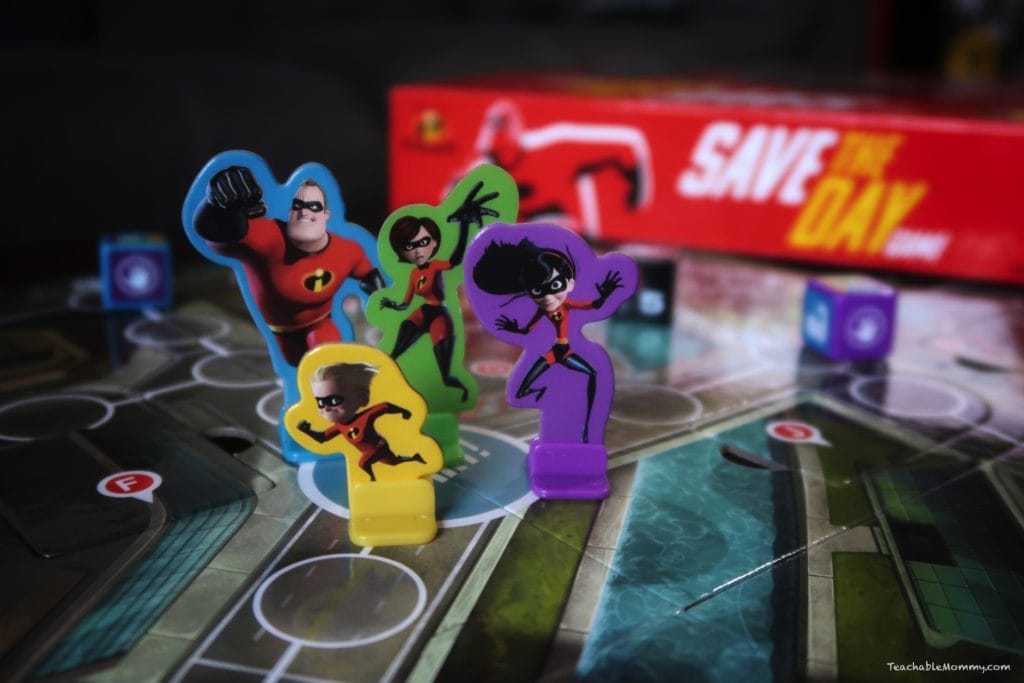 We received this game for the purpose if this review. All opinions are our own. Affiliate links included.
Incredibles Save The Day Board Game
The Incredibles Save the Day game is a cooperative game perfect for the whole family to play. The game comes with a transforming game board, 4 of your favorite Incredibles characters, movement die, Jack-Jack die, 30 cards, 5 Rubble Markers, and of course instructions.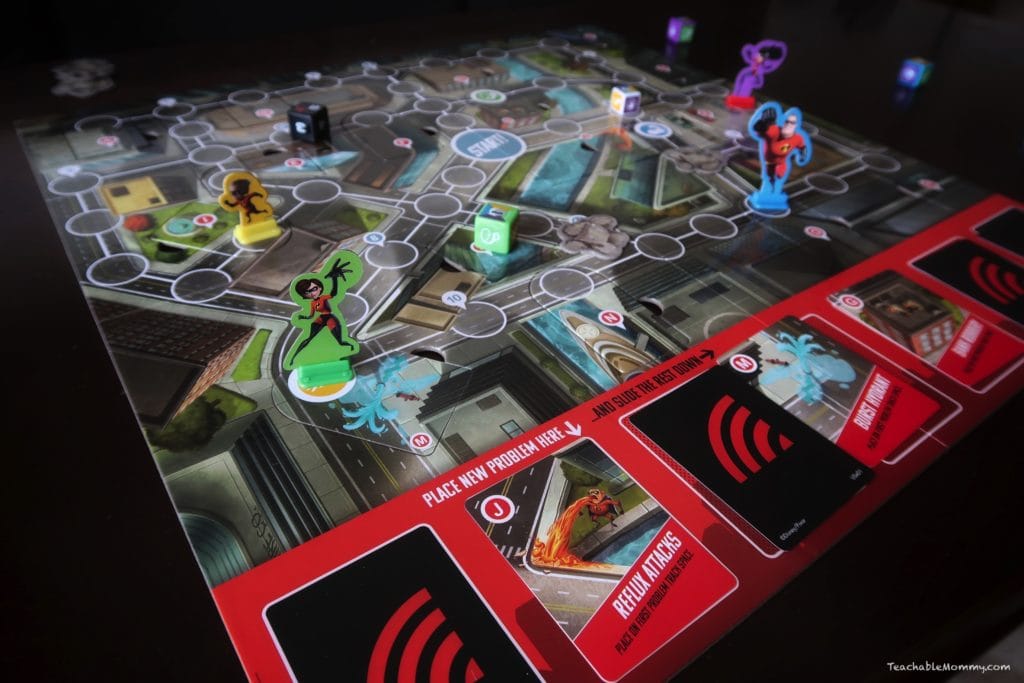 The object of the game is to save Metroville before it is too late! When the game starts you have 3 problems to deal with as a team. Decide which player is best suited for the issue and head over there as quick as possible.
But watch out for the alarm cards! When you see that on your die you have to draw another card. It could be a help like Edna or Frozone, or you might find your path blocked by rubble. Even worse, a new problem could show up on the board, making it even harder to save the city!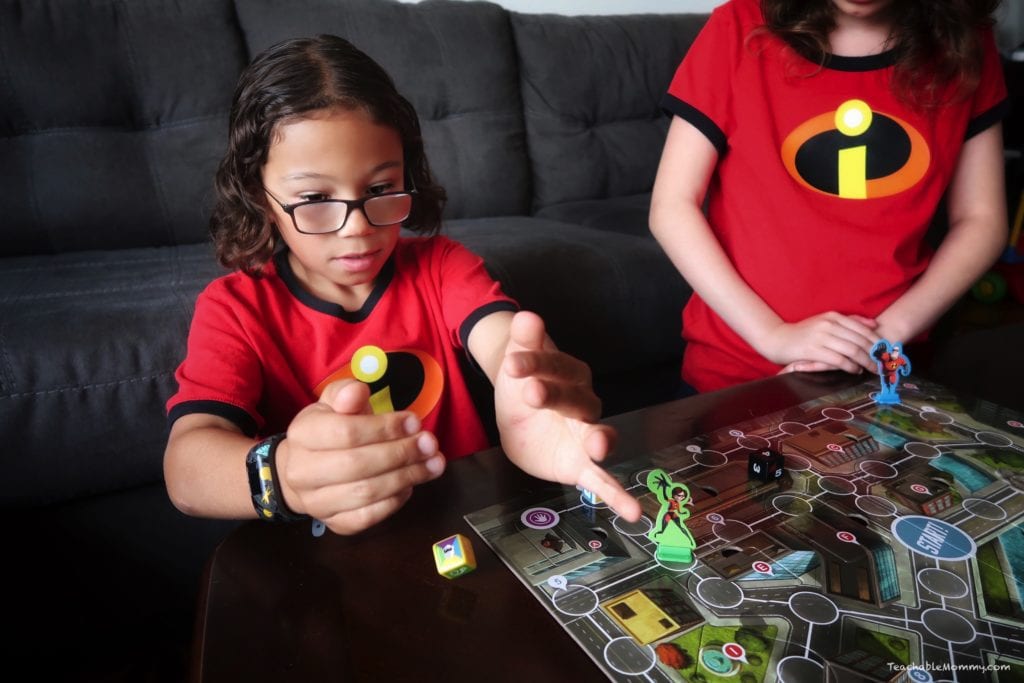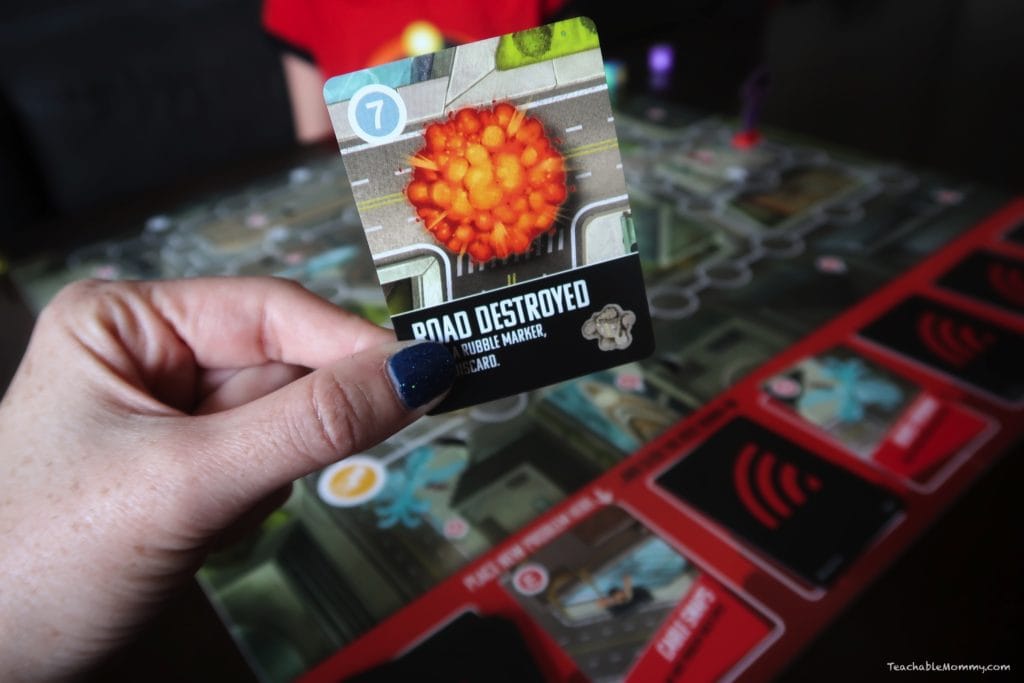 Once you solve a problem, flip over the card and corresponding board piece.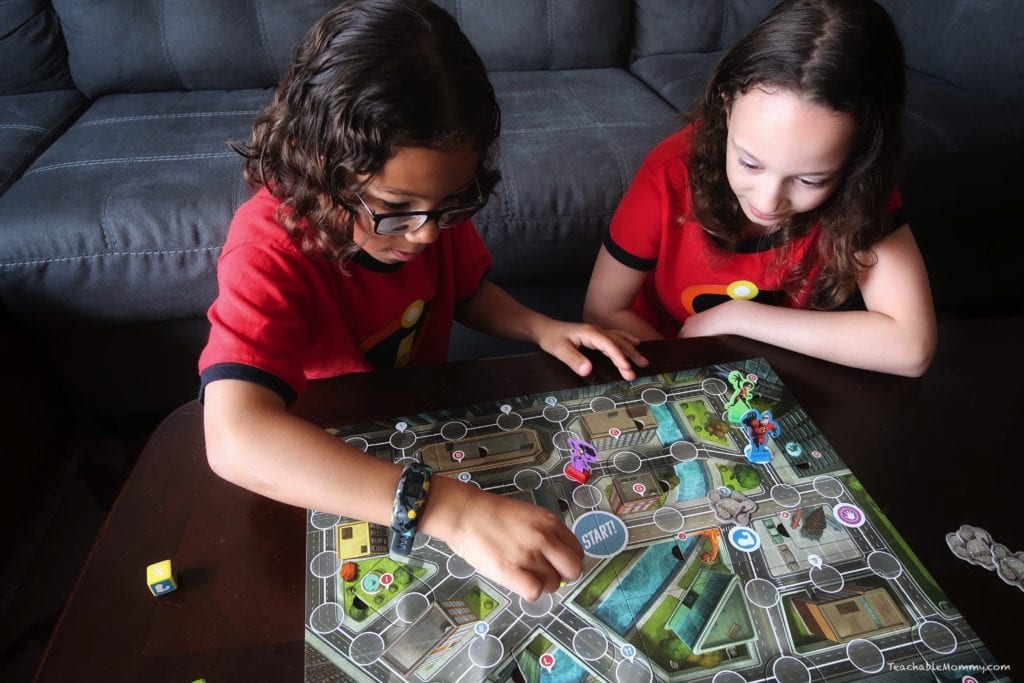 Don't forget about Jack-Jack. You can't win the game unless you save both the city and Jack-Jack. Be careful though, sometimes that mischievous baby teleports right away from you and back on the game board.
If you have too many problems and land on the final "Too Late" space on the Problem Track the game is over. Turn in your superhero masks you didn't save the city.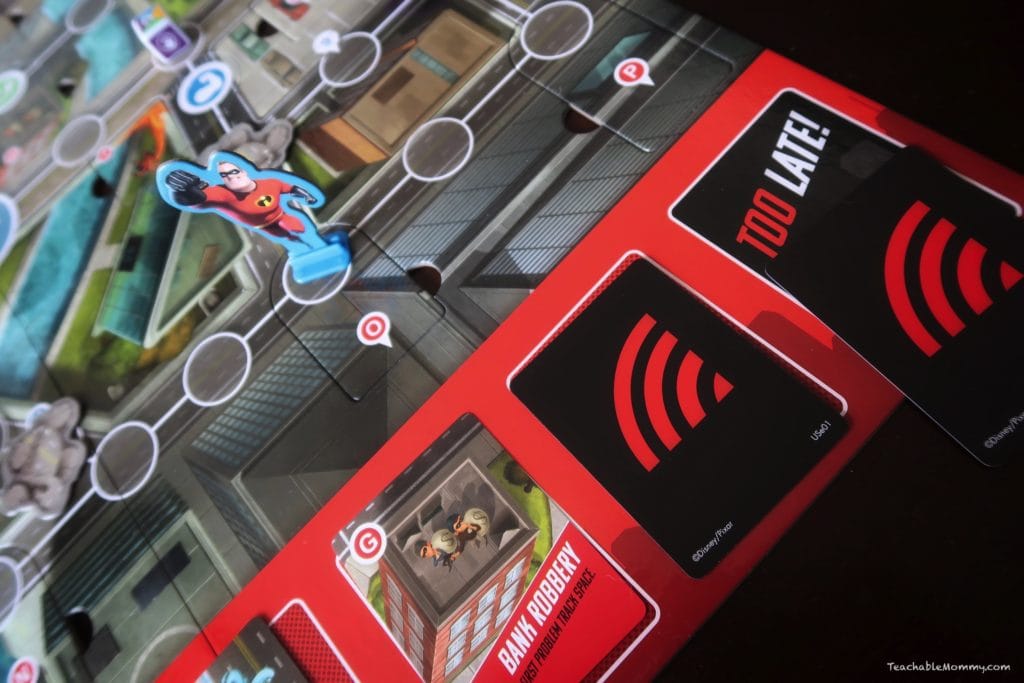 Don't let the fact that this is a family game fool you, it was not easy! We laughed as we failed a few times to save the city! Oops!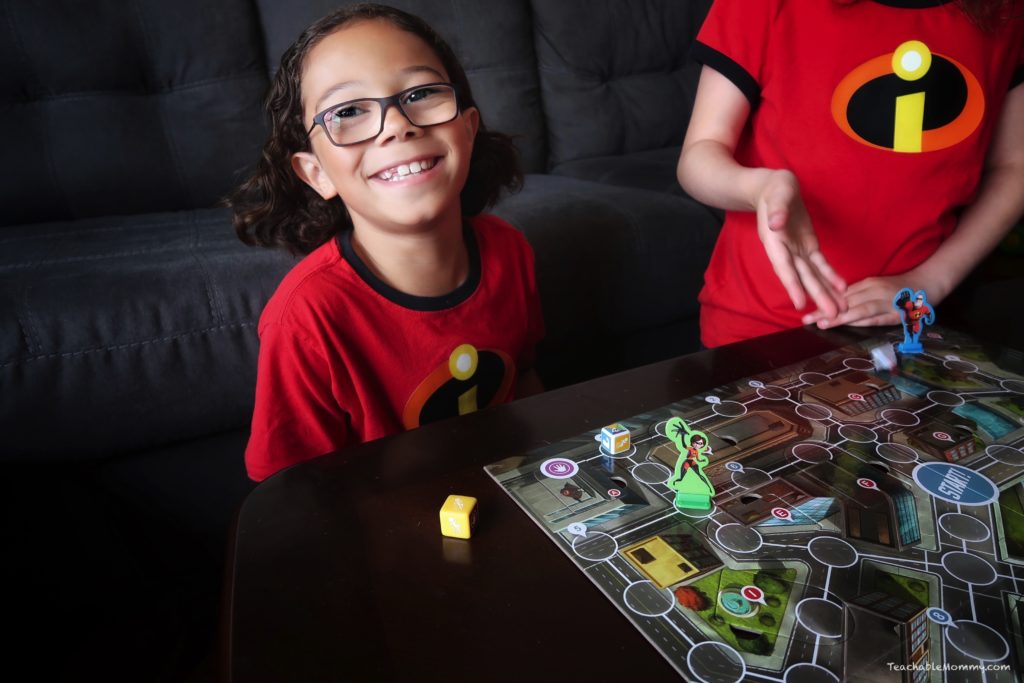 Our whole family really enjoyed playing this game. The kids have been asking to play everyday since we got it. The Incredibles Save The Day board game has become one of our game night favorites. It's fun and teaches the kids how to problem solve and work together, I call that a win-win!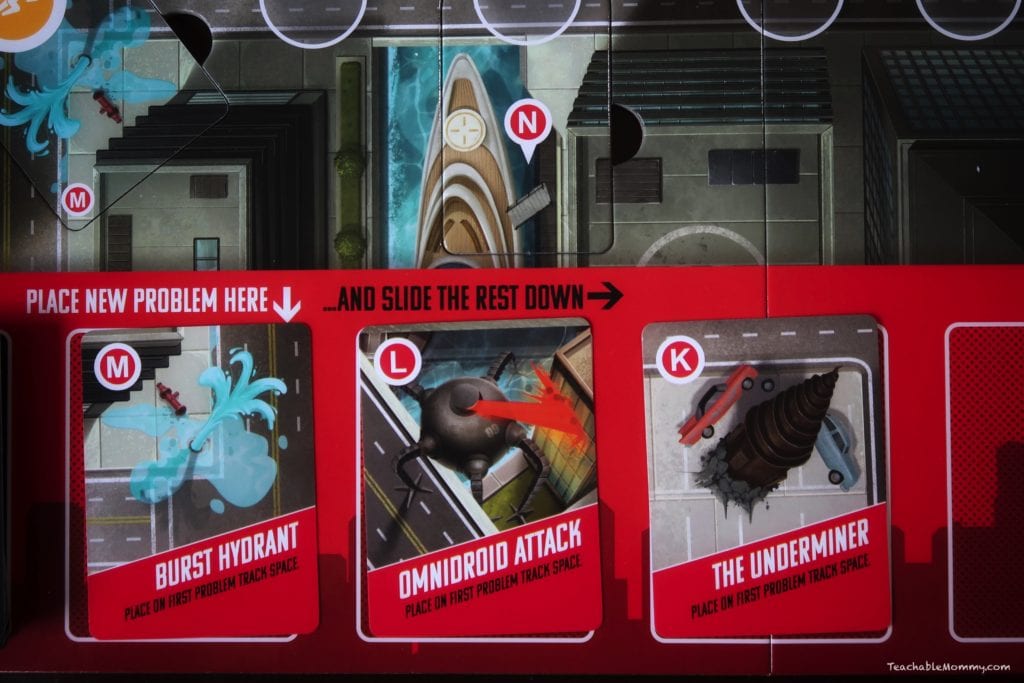 And yes, we finally beat it, and no I won't tell you how many plays it took!