When it comes to celebrating your birthday what better way to do it than with good times in the sun and lots of chocolate? This past weekend, I surprised my son with some birthday fun at Hersheypark! Follow these tips to have the sweetest time ever at Hersheypark!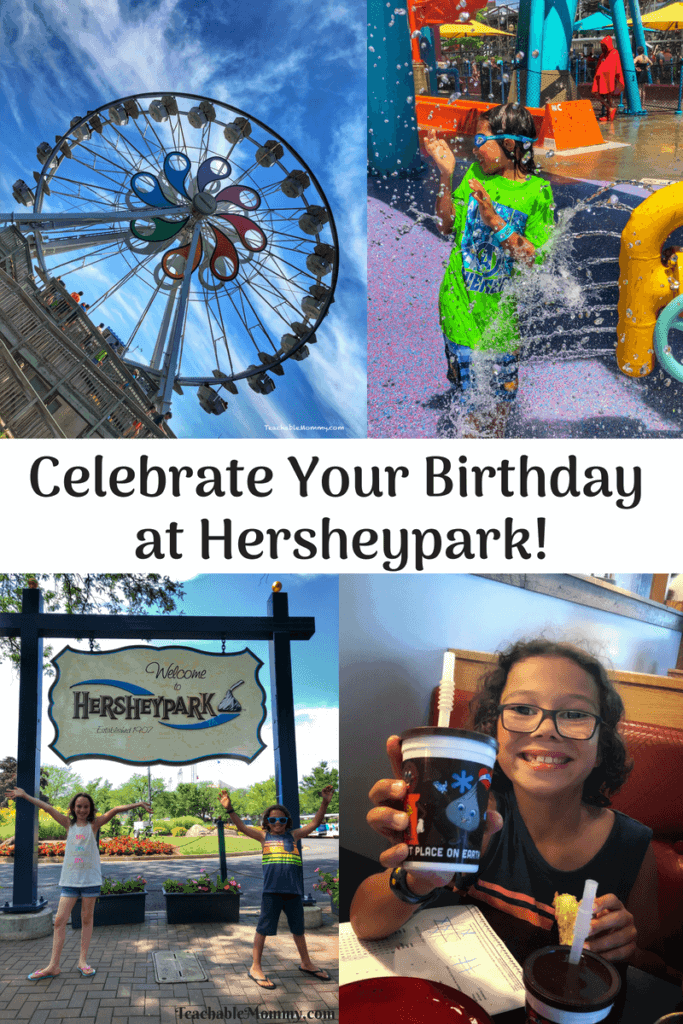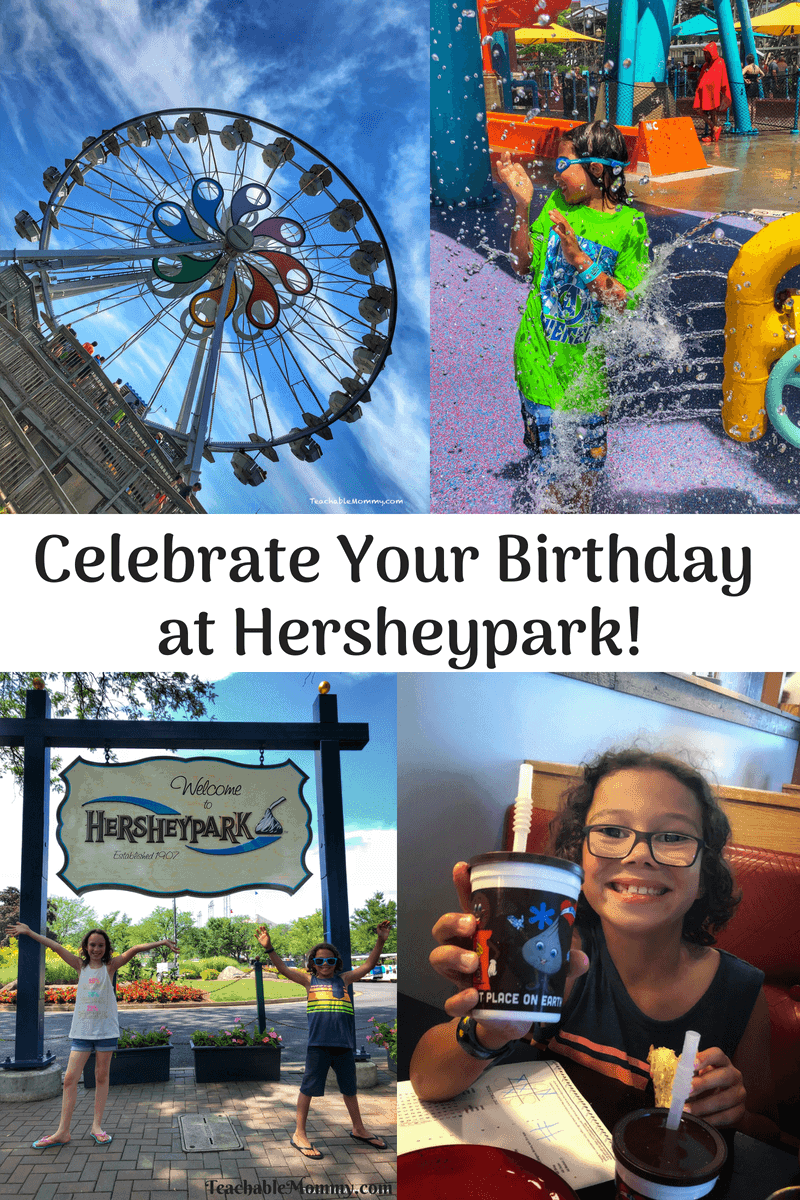 Hershey Park gave us tickets to enjoy the park for the day. All opinions are our own. Fire & Grain was not sponsored but I love it, so it is included here.
Birthday Fun at Hersheypark
1. Get to the park early.
I try to arrive a few minutes before opening, due to bag check. Once through the gate, grab a locker (more on that below), and get the kids measured for rides. By getting measured right from the start you know exactly what they can ride. Then head straight to your favorite ride.
Pro tip: Download the Hersheypark app to see ride wait times, locations, dining options, and more. Download it for Apple and Android.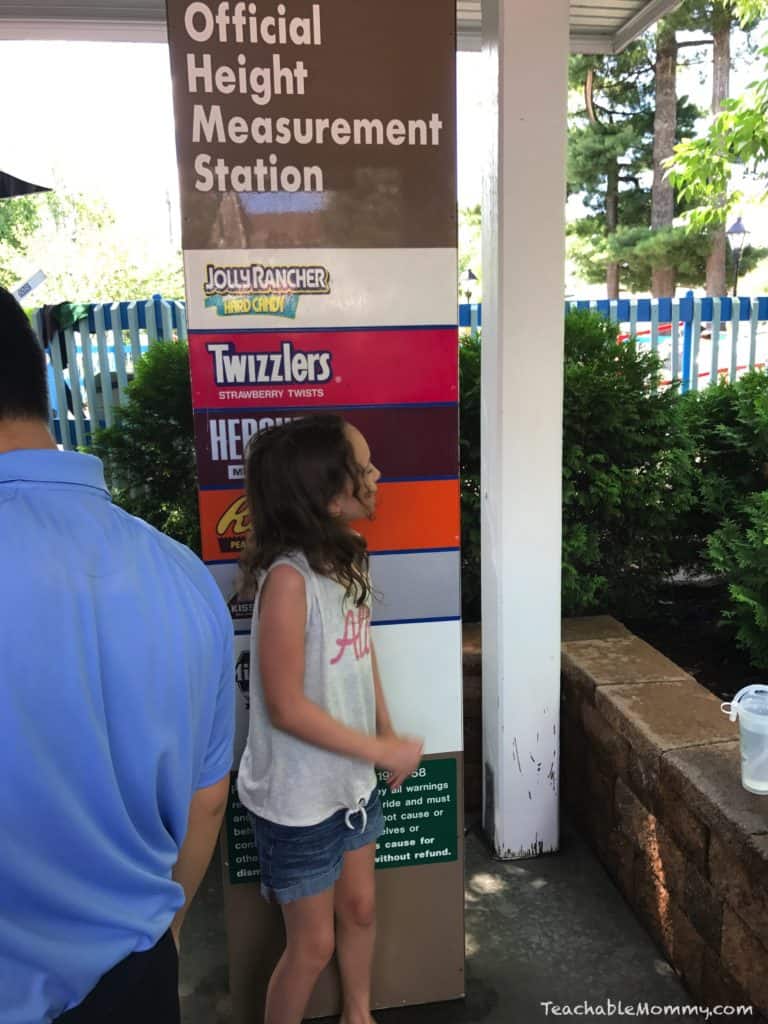 2. Rent a locker. It is yours for the whole day!
Lockers are located in several locations throughout the park. We rented one close to The Boardwalk, near Tidal Force, since we would be spending a lot of time there. If you bring a large backpack like we did, grab a large locker. It's $5 more than a small and you won't have to worry if all your stuff will fit.
Pro Tip: Grab your locker as soon as you get to the park. They are available on a first come first serve basis and can fill up quickly.
3. Coming in the Summer months? Head straight to The Boardwalk.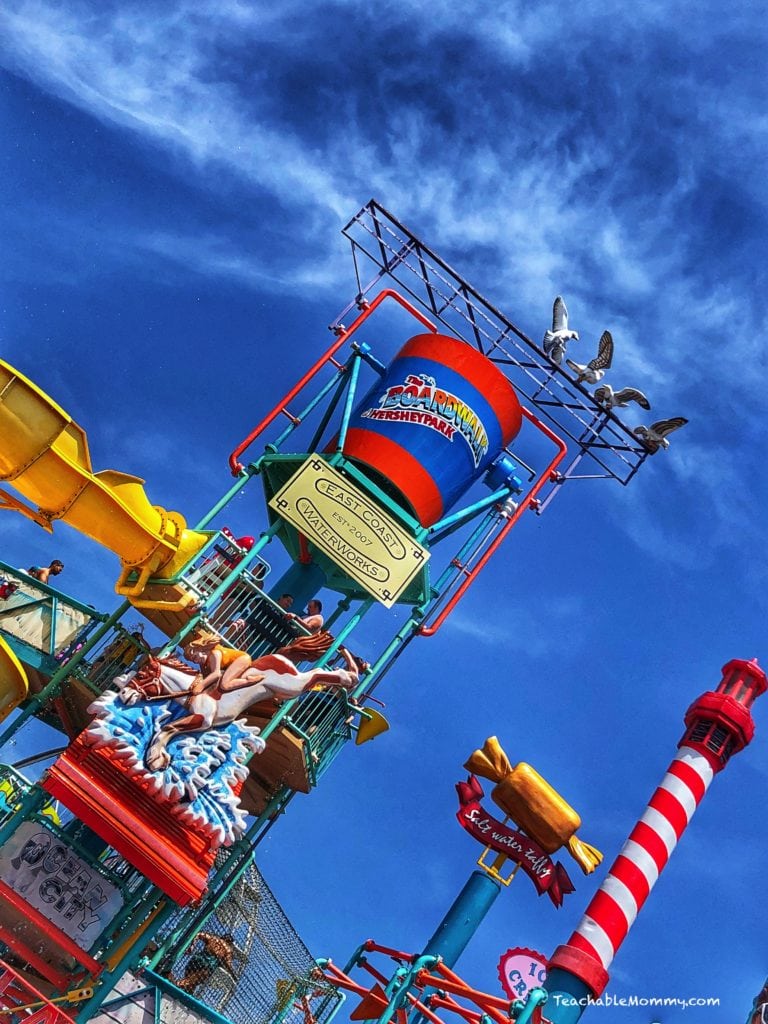 The Boardwalk is our favorite place at Hersheypark in the Summer. This massive waterpark is included in your park admission and is the spot to hangout when it is hot outside. I could stay at East Coast Waterworks all day.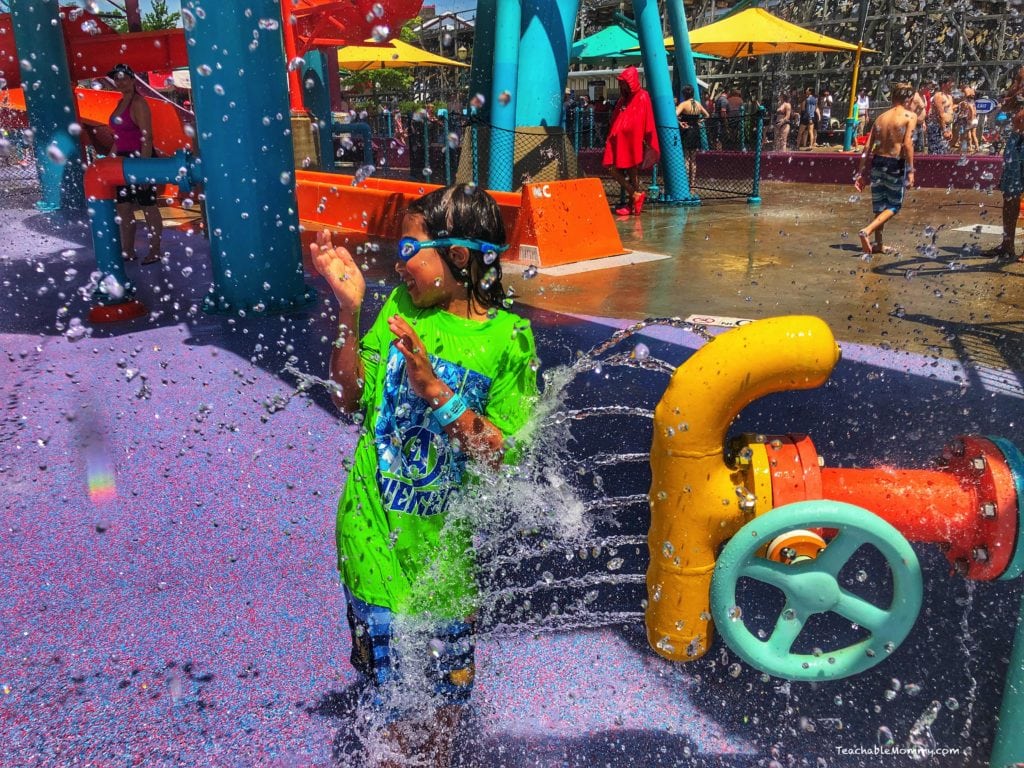 Aside from the giant bucket that dumps water all over you, slide down a slide, or get soaked at one of the other fun water features!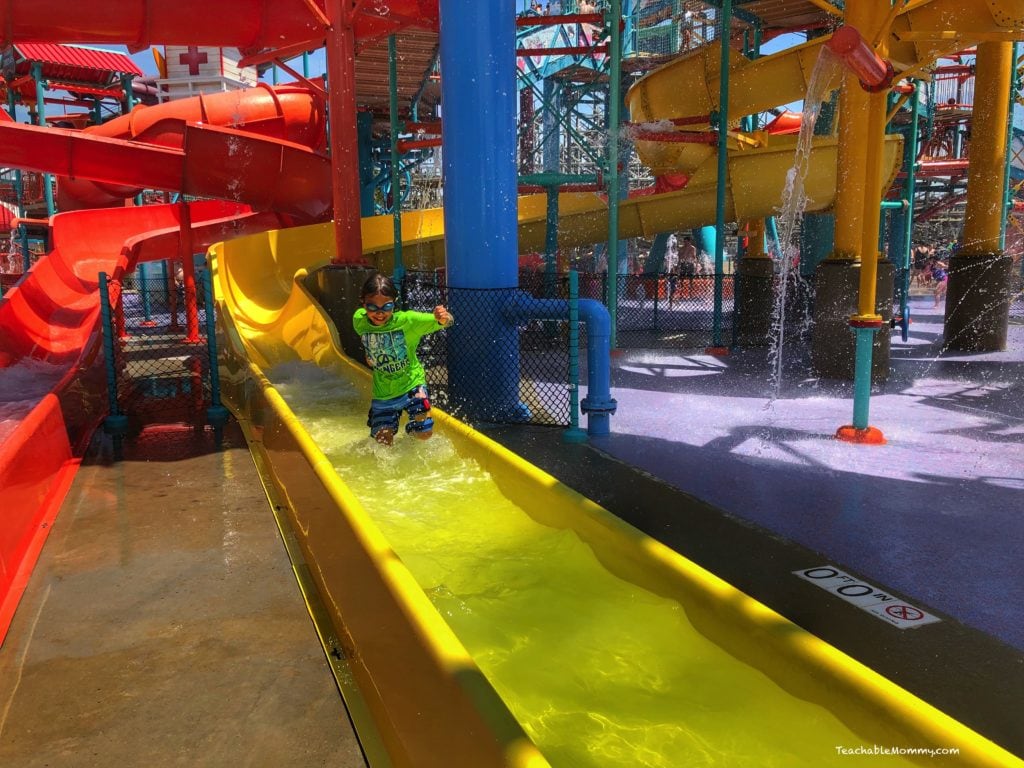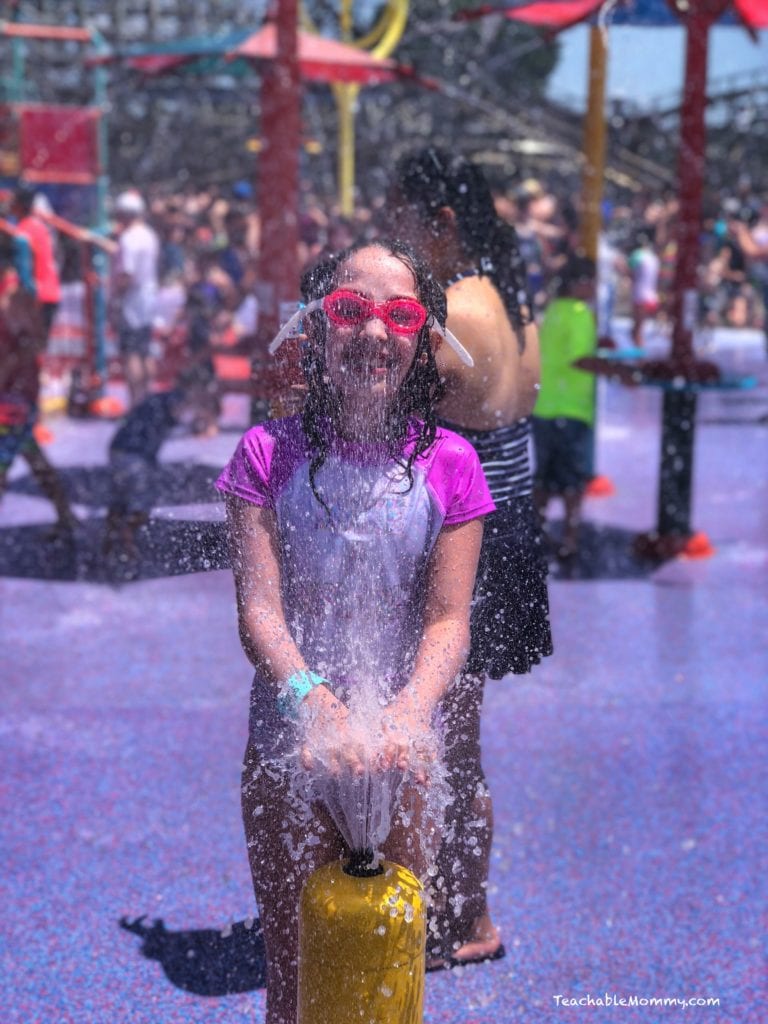 New to this year are the two new rides Breakers Edge Water Coaster and Whitecap Racer! After touring the construction of these rides back in April I couldn't wait to try them out! Race your family down the Whitecap Racer and see who is the winner. Spoiler alert: It was me. I'm the champion, sorry birthday boy! But what I thought was really cool, is that they will email you pictures of your family on the racers. I didn't look too cute but the kids did so here is the Princess, clearly not having any fun at all right? hehe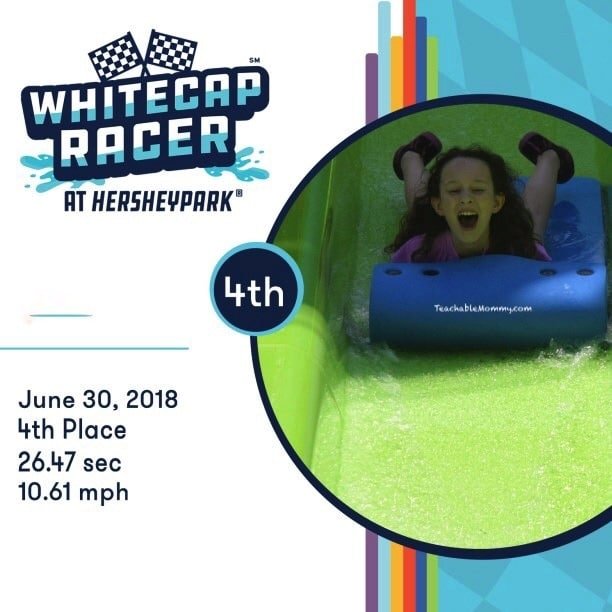 Pro Tip: Wear goggles on Whitecap Racer, then maybe your picture will turn out better than mine lol. Also purple one… just saying…
4. All Day Drink Deal
Grab your own 2018 Souvenir Cup for $15.89 and you can get free refills on fountain drinks and ICEE® all day long! Planning on coming back? Get .99 cent refills on future visits in 2018! For more information click here for the all day drink deal.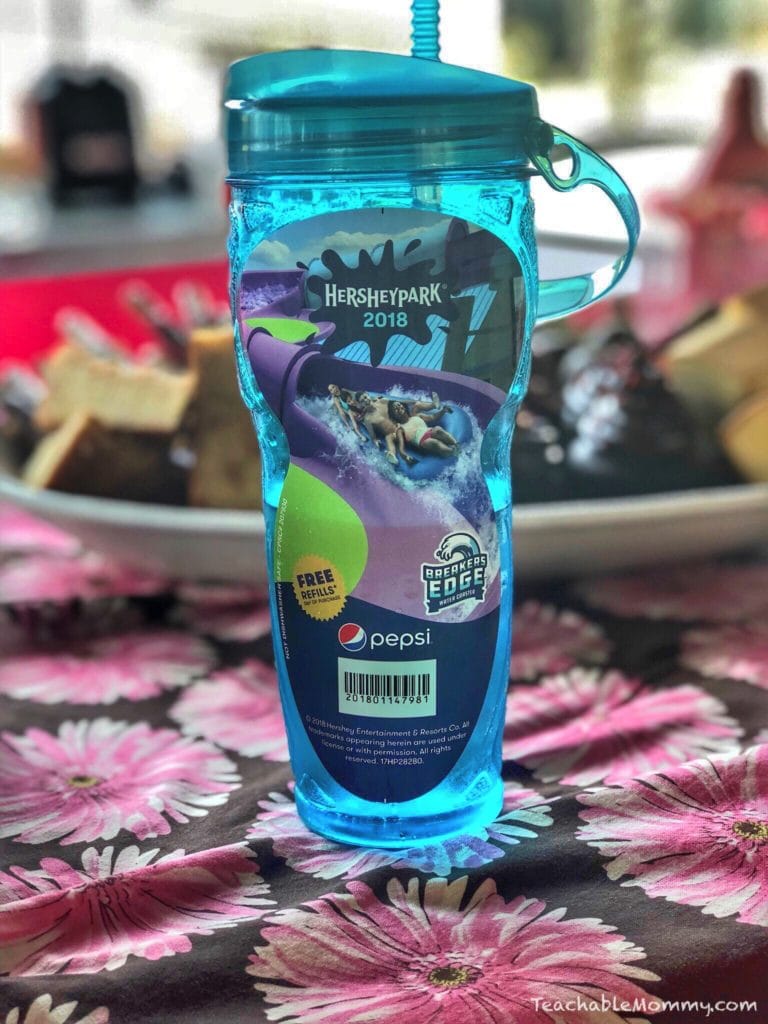 Pro Tip: All dining locations offer free cups of water. No need to wait in line, just go through the exit line and politely ask for water cups.
5. Enjoy all Hersheypark has to offer.
You might just be thinking about the next rollercoaster you;re going to ride or the waterpark but Hersheypark has other great activities to experience. Take time to ride the monorail to relax while enjoying a great view of the property.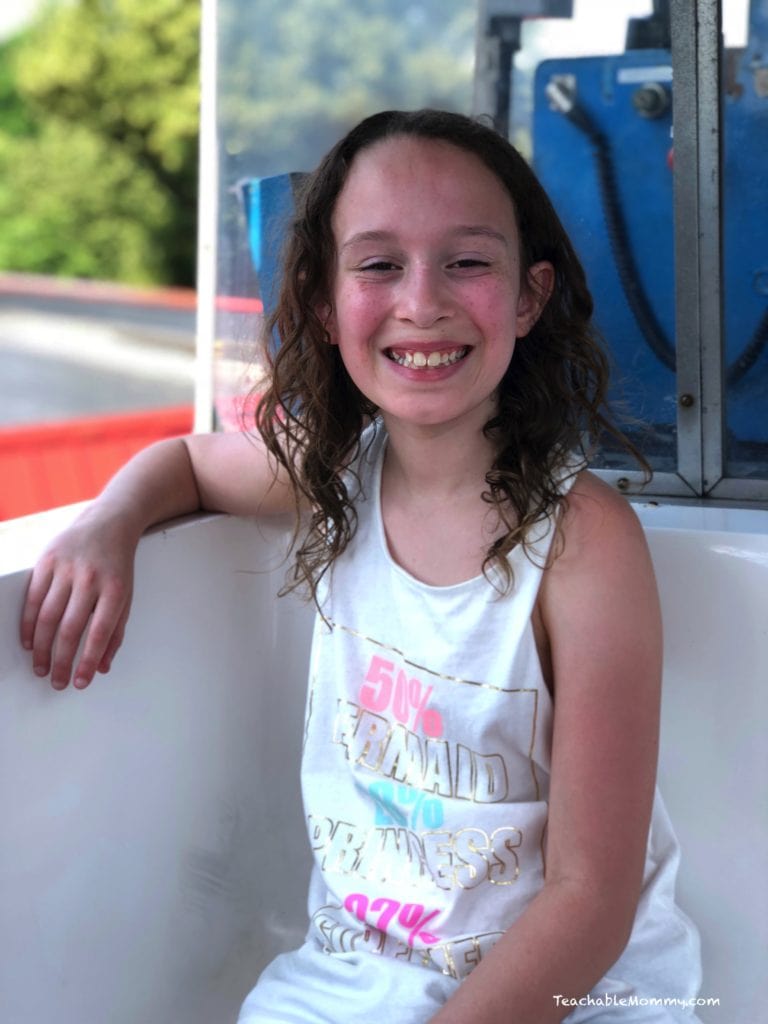 We love hanging out with characters. This trip we saw a new friend, the Hershey Syrup! Loving his sunglasses.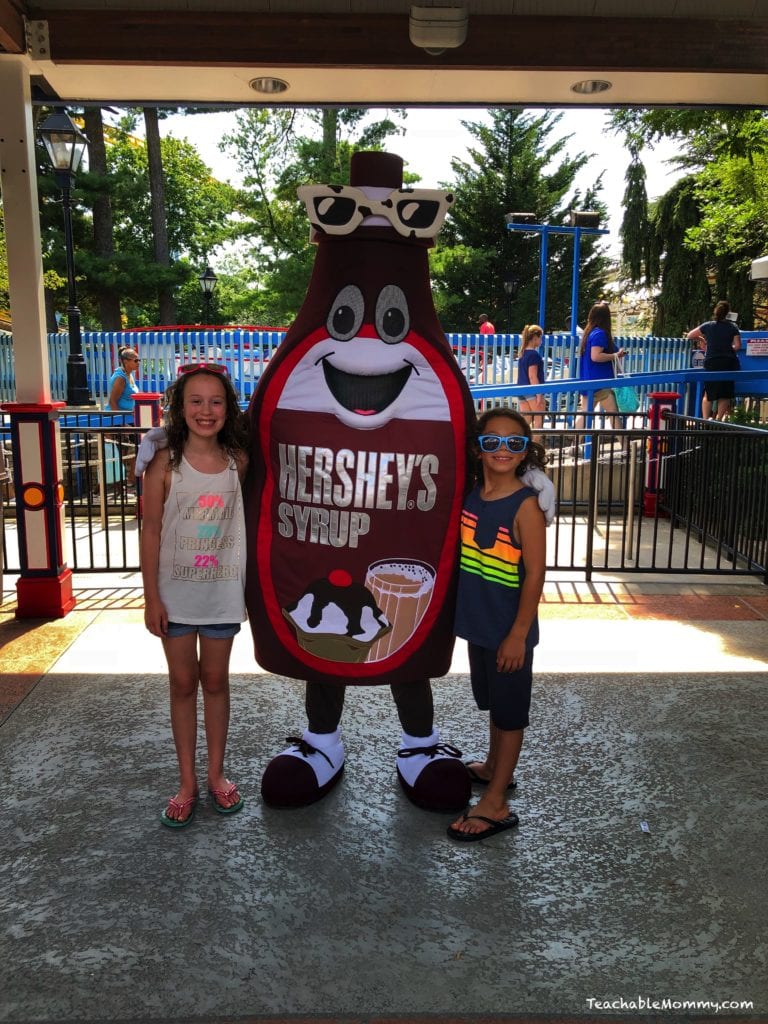 A visit to the park isn't complete without rocking out with the Hershey band!

Pro Tip: Your admission is good for the whole day. Get your hand stamped before leaving and you are able to come back in later in the day. Take a break from the park and visit Hershey's Chocolate World located right outside the entrance of the park. Take the free tour, purchase the create a candy bar experience, and so much more!
6. Souvenirs!
From giant chocolate bars to adorable stuffed animals and everything in between. Take a bit of sweetness home with you to always remember your birthday at Hersheypark!
Pro Tip: Bubbles are always a great idea and they won't melt on the way to the car!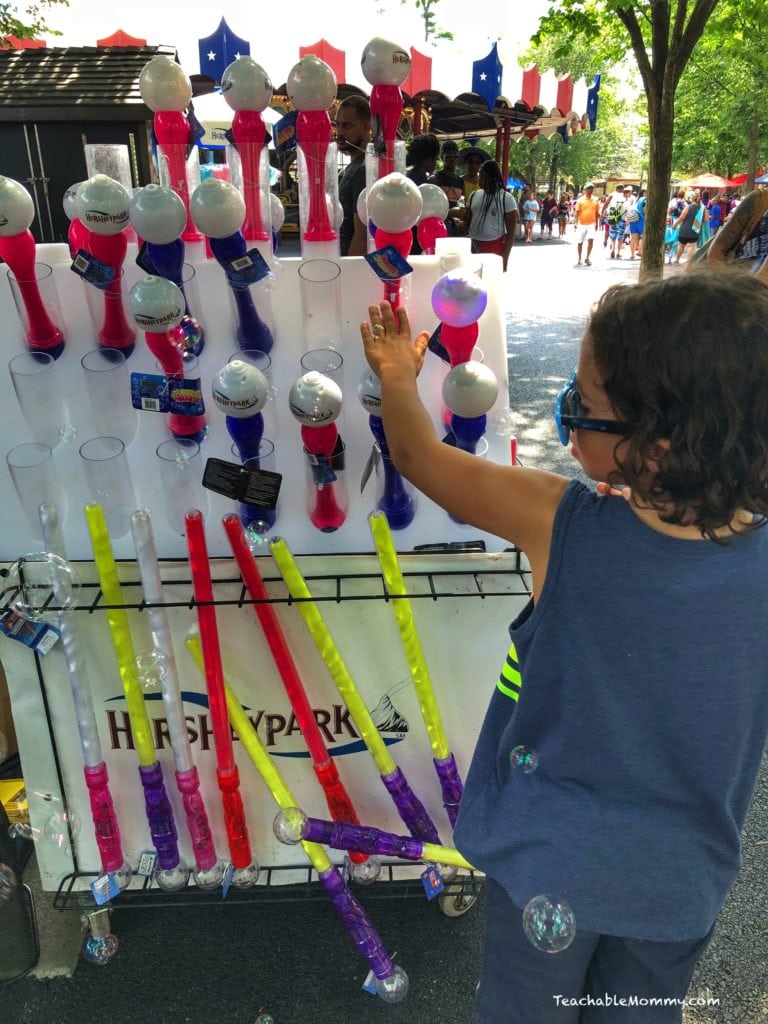 7. Get dinner at one of the Hershey resort restaurants.
When I visited Hershey in April I was able to experience several of the restaurants located on the resort properties. I fell in love with Fire & Grain. After having the S'more Jar myself, I knew my boy would love it. He couldn't wait to get dessert.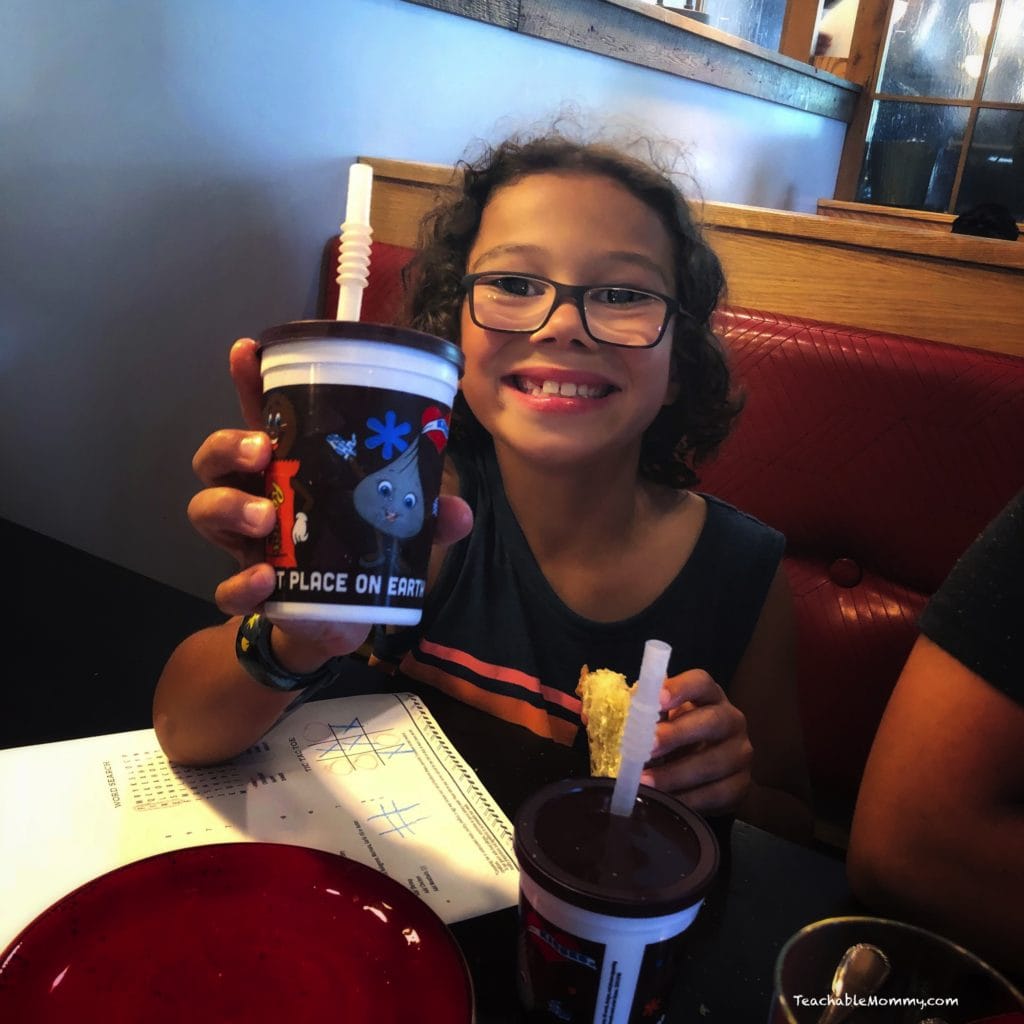 After hearing it was the boy's birthday, our server sweetened up the meal with some of his favorite candy. This is how you know you're in the sweetest place on Earth- when there is more candy than you can eat!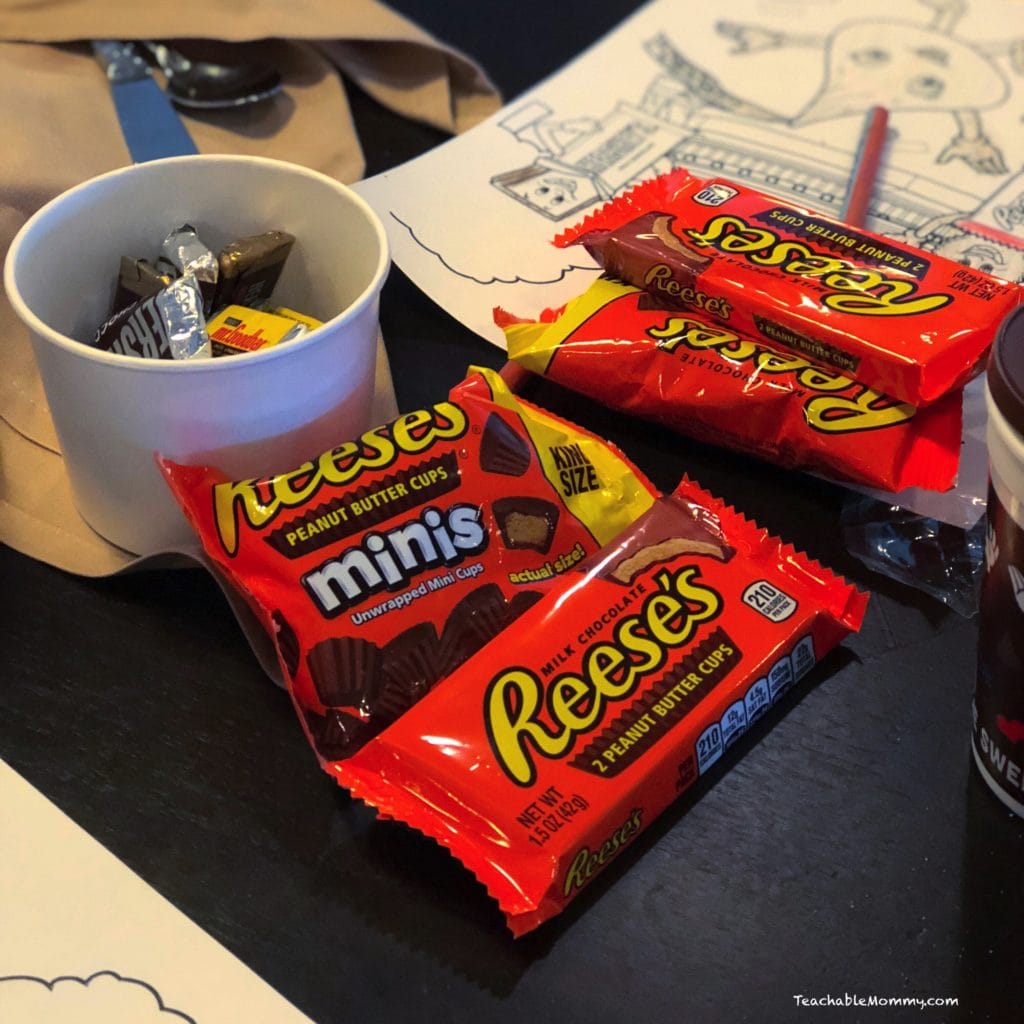 Then it was time for dessert! We sang Happy Birthday and everyone went home #HersheyparkHappy!
Pro Tip: Whatever restaurant you choose, you can't go wrong in Hershey!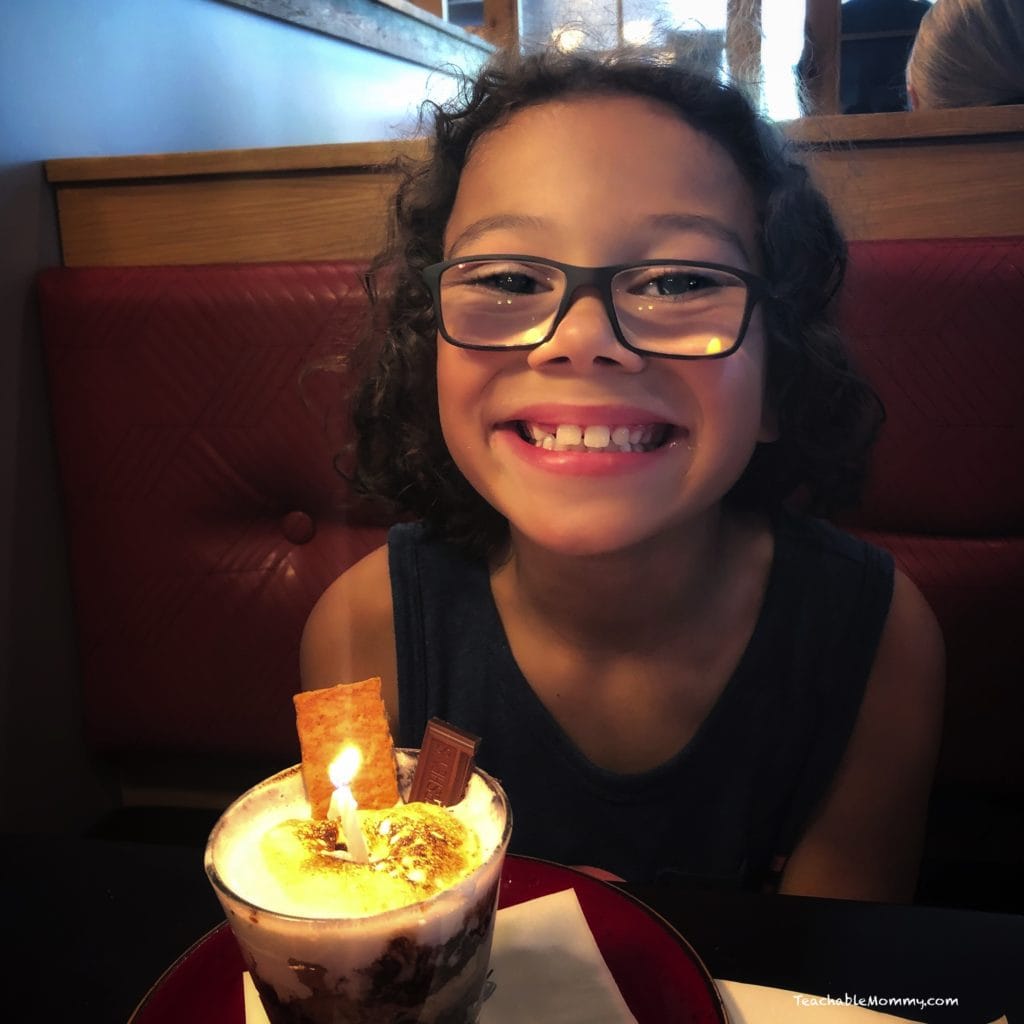 For more Hersheypark travel tips:
Experience Hersheypark in 2018
4 Benefits of Staying at the Hershey Lodge
Girlfriends' Guide to MeltSpa by Hershey
Top 10 Tips for Visiting Hersheypark