Calling Thing 1 and Thing 2, The Cat and The Hat, and all the Who's! Seussifiy your trick-or-treating with cute, adorable, and most importantly, fun Dr. Seuss Costumes at Spirit Halloween!
Dr. Seuss Costumes at Spirit Halloween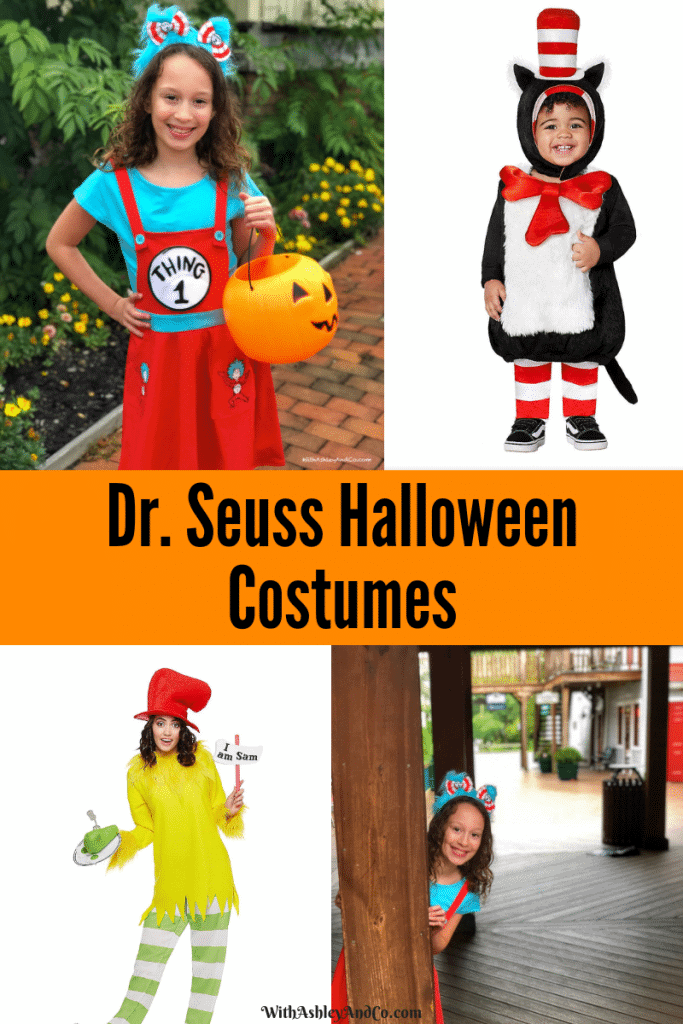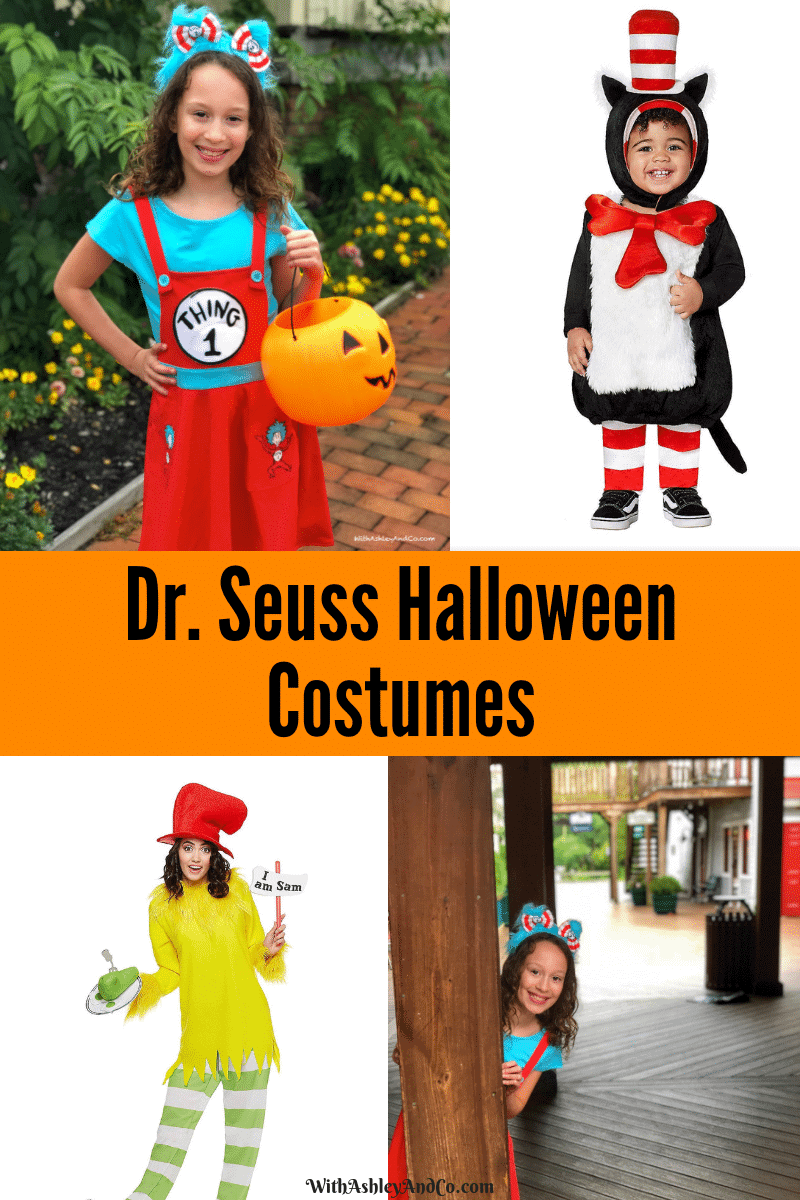 This post has been sponsored by Dr. Seuss and KidzVuz.com. All opinions are my own.
Halloween is fast approaching and there is one place to go for all your spooky needs. Spirit Halloween has amazing costumes for the whole family. We visited our local store and was blown away by all the options. You might be thinking you don't want anything too scary. Don't worry, Spirit Halloween carries spooky and non-spooky costumes and accessories.
Their Dr. Seuss collection is a must have for Seuss fans!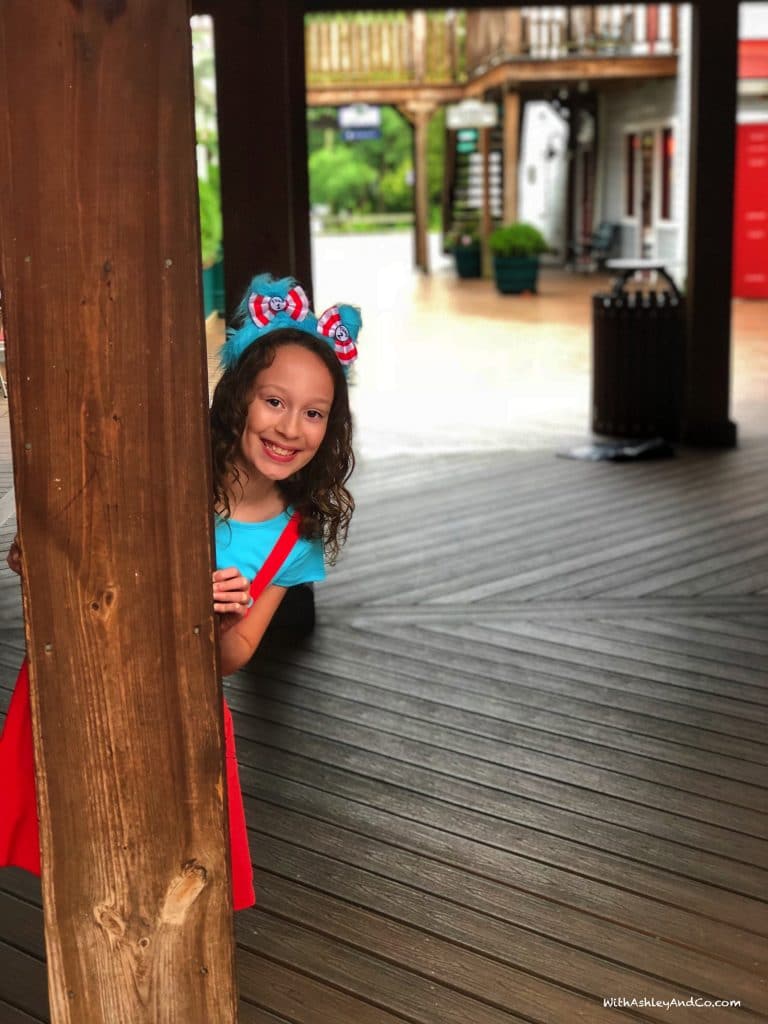 My daughter loves her Tween Thing 1 and Thing 2 Jumper Dress Costume! It comes with everything you need to be the best Thing 1 on the block.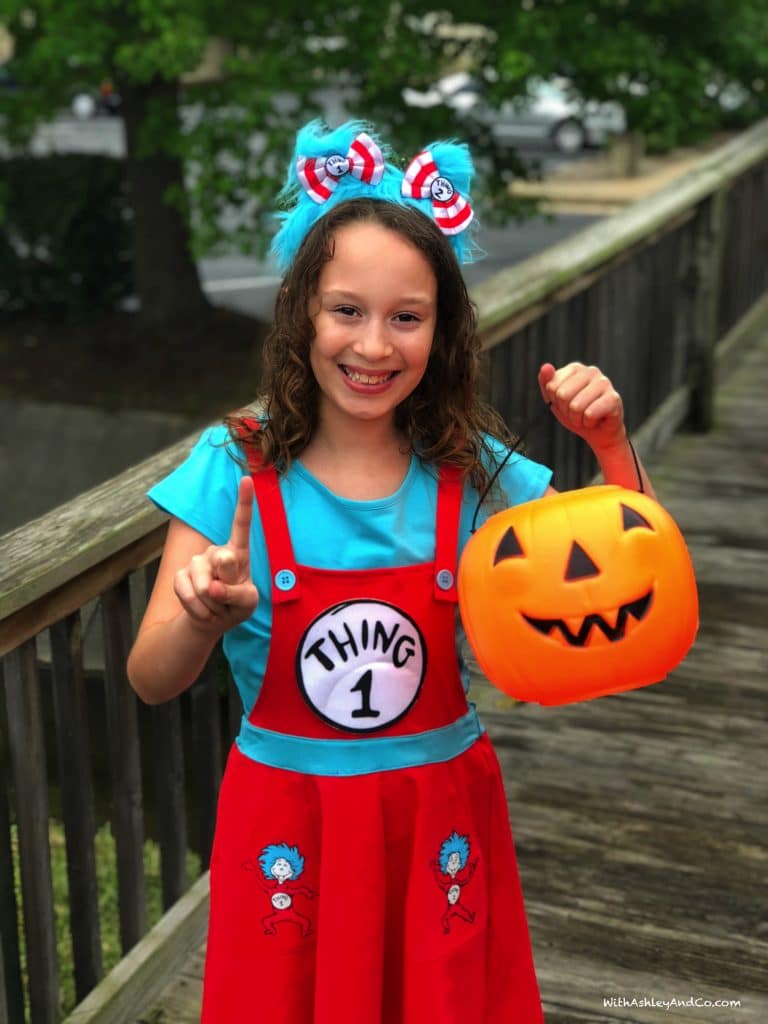 It is easy to put on, colorful, and customizable. The shirt and jumper are separate pieces and very soft. The headband is comfortable, so no worries about hearing complaints while walking around the neighborhood.
You can choose to be either Thing 1 or Thing 2 with a removable sticker. She chose Thing 1 because she is the oldest.
We found the jumper to be a little loose on her. That was easy enough to fix by crossing the straps in the back. I would rather it be loose than tight and uncomfortable any day.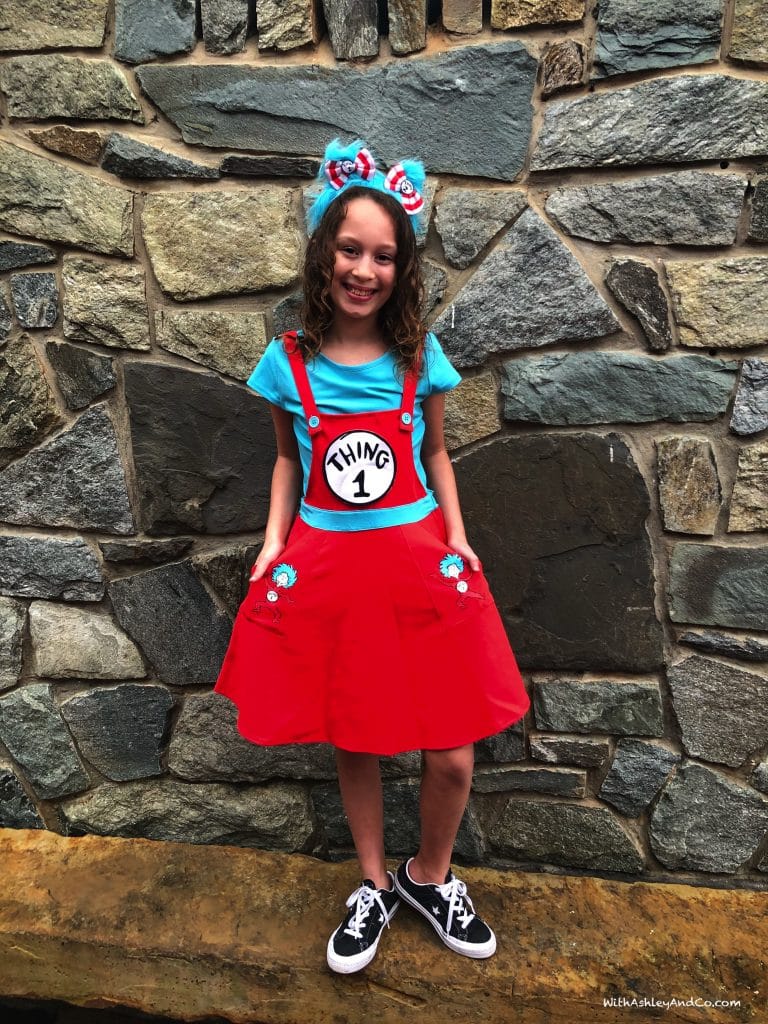 And it has POCKETS! Ladies, we all know what it means to have a dress with pockets. So when your pumpkin is overflowing with all that candy, you have pockets to keep the rest of your Halloween stash.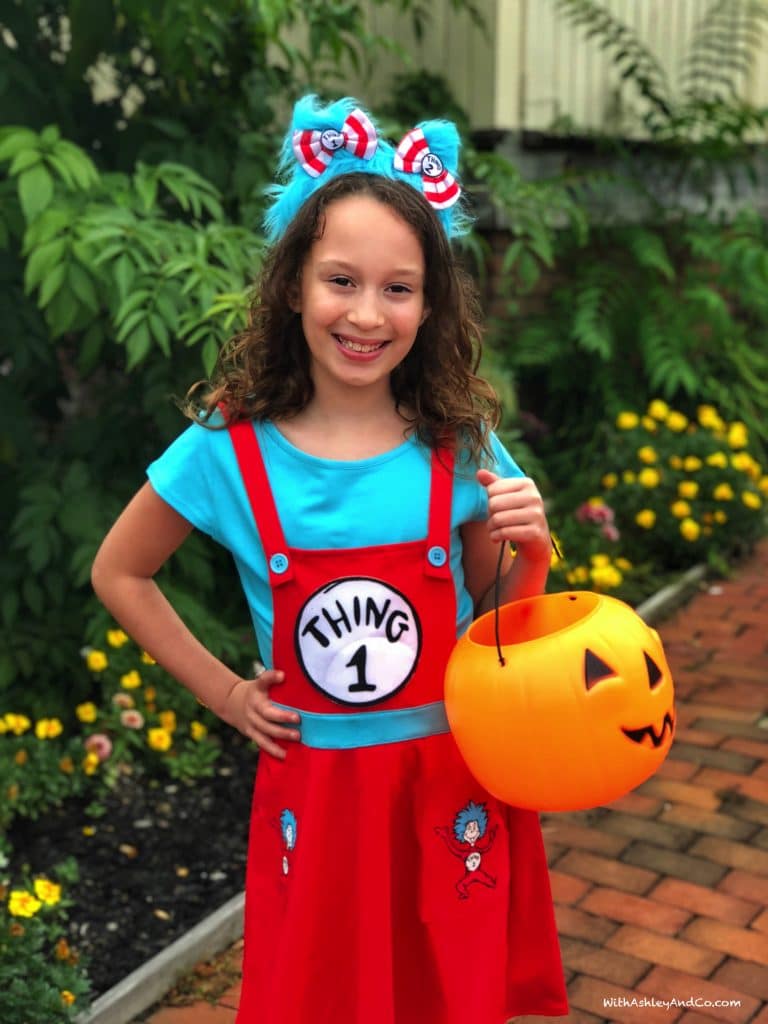 Sure these costumes are for Halloween but can you imagine how amazing it would be to show up at school for Read Across America Day dressed as your favorite character? Our school also has a day where the kids are asked to dress as a literary character. These outfits would be perfect. One costume with multiple uses? Yes please! Saves me time and money. I like that a lot don't you?
Dr. Seuss Costumes at Spirit Halloween
Adult Sam I Am Costume because why should the kids have all the fun? Teacher friends, this one is for you!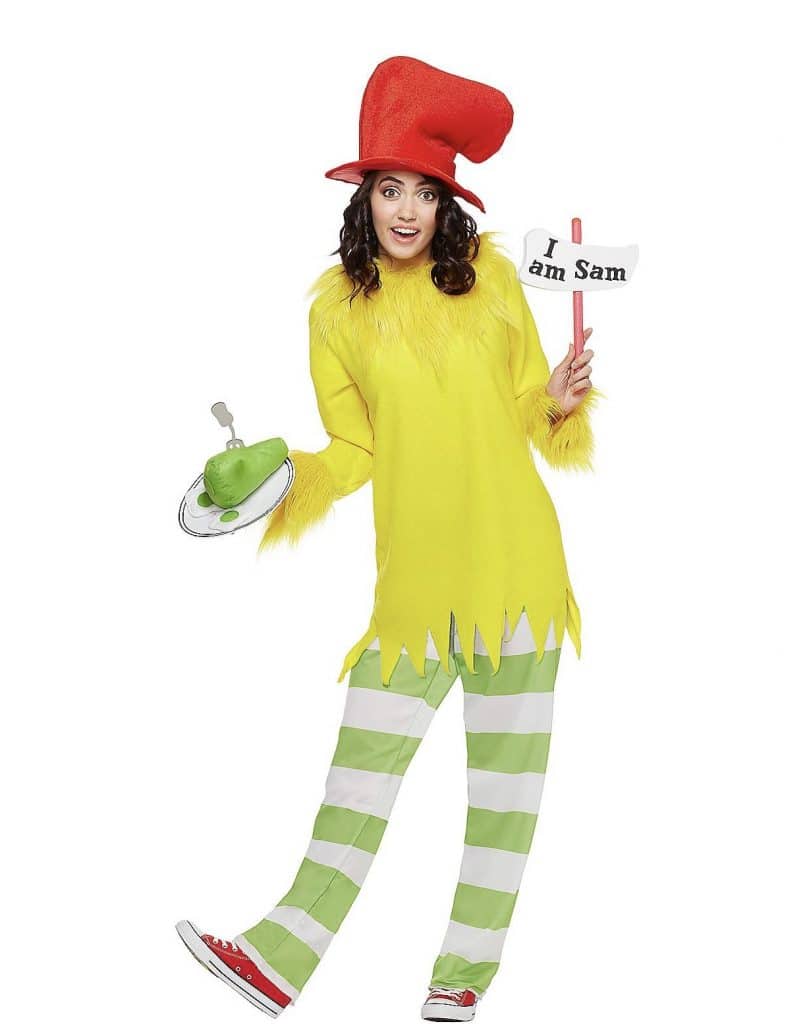 Spirit Halloween also carries toddler costumes like Horton Hears a Who and baby costumes like The Cat in the Hat Costume.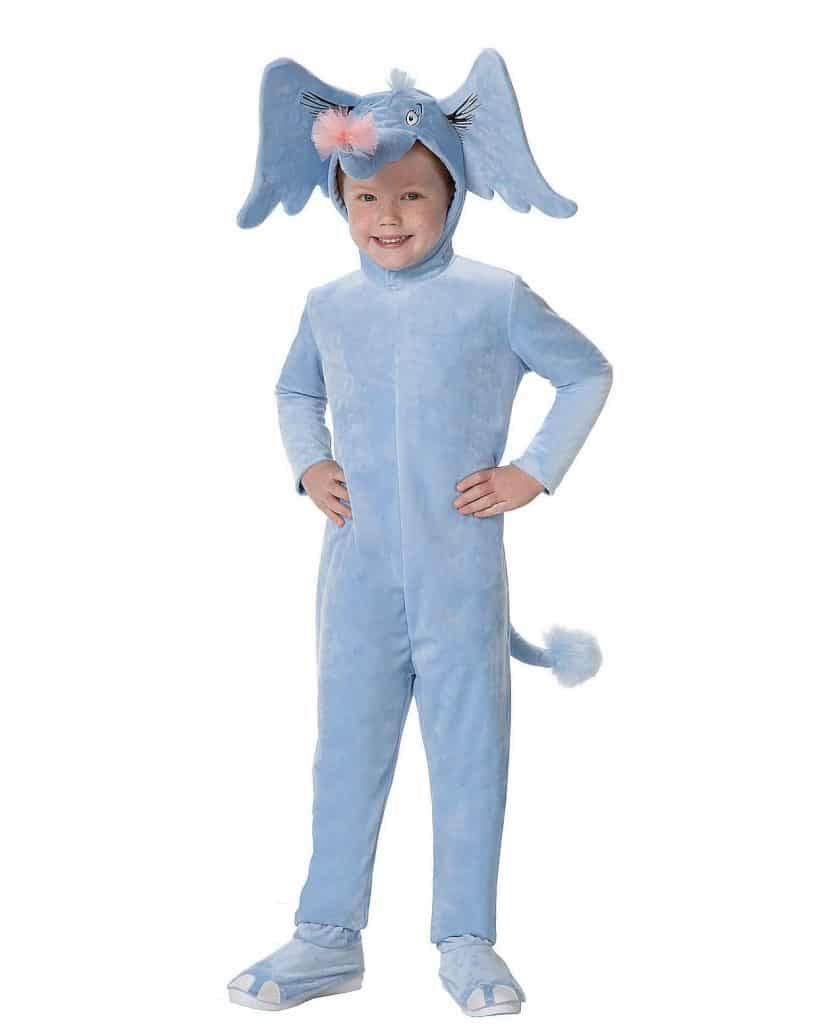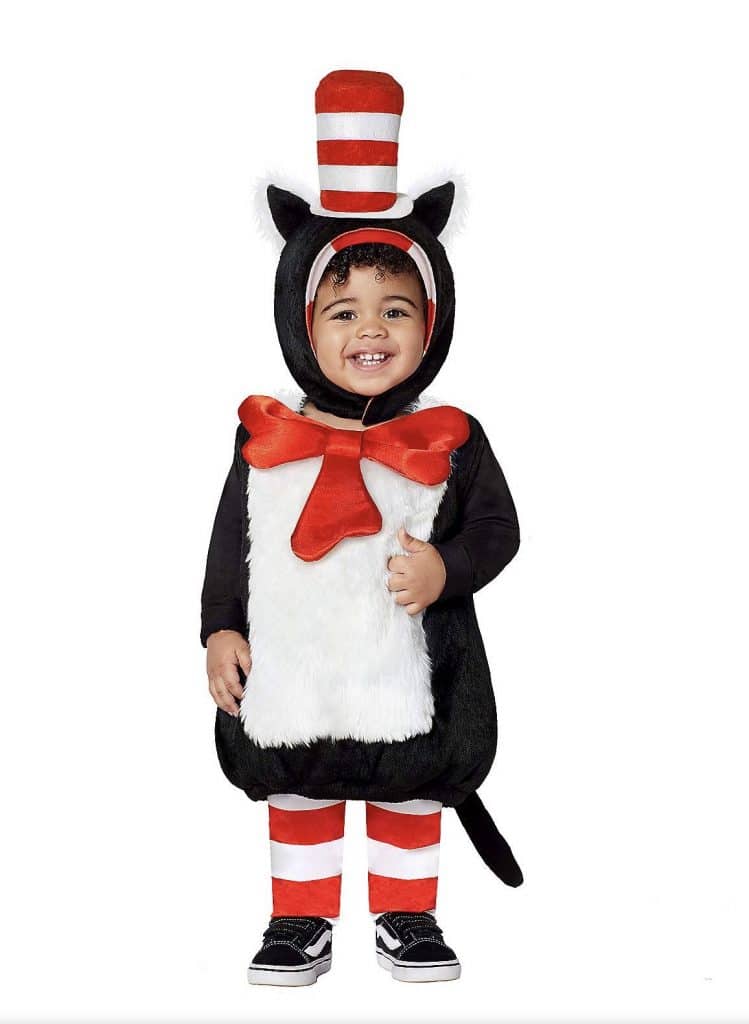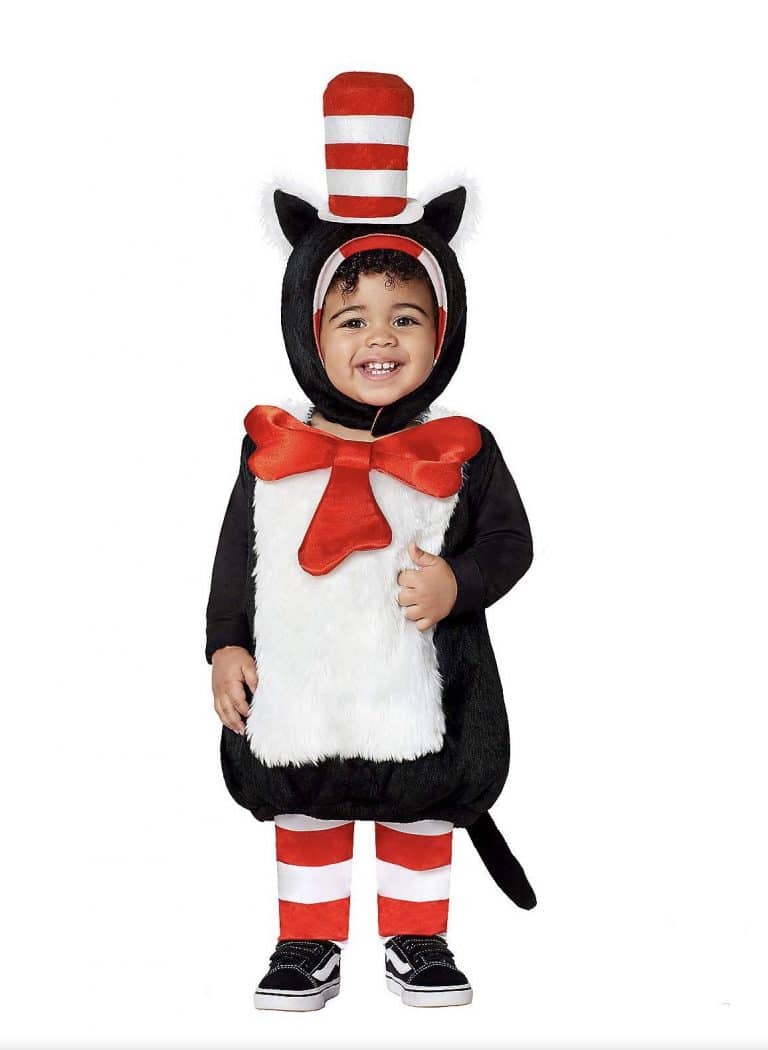 What will your kids be for Halloween this year? Have you ever dressed up as a family?