Ariel, Flounder, Sebastian, and the gang are swimming home on Blu-ray February 26th! The Little Mermaid was my Disney Princess movie. I loved Belle and Jasmine when they came along too, but there was always something special about Ariel. Maybe it's her willingness to take charge or her life, for better or worse, her killer songs, or her need to collect all the things. My Funko shelf is beginning to look like her Grotto! Or, it could be that she has amazing red hair and Prince Eric (until Flynn Rider) was the most handsome of the Disney Princes.
The kids and I snuggled up and pretended we were out of the cold and part of Ariel's world. It wouldn't be a movie night without a little treat. Read on to learn how to make your own The Little Mermaid Candy Bark, download a free activity packet, and see all the treasures that await you when you bring home The Little Mermaid on Blu-ray!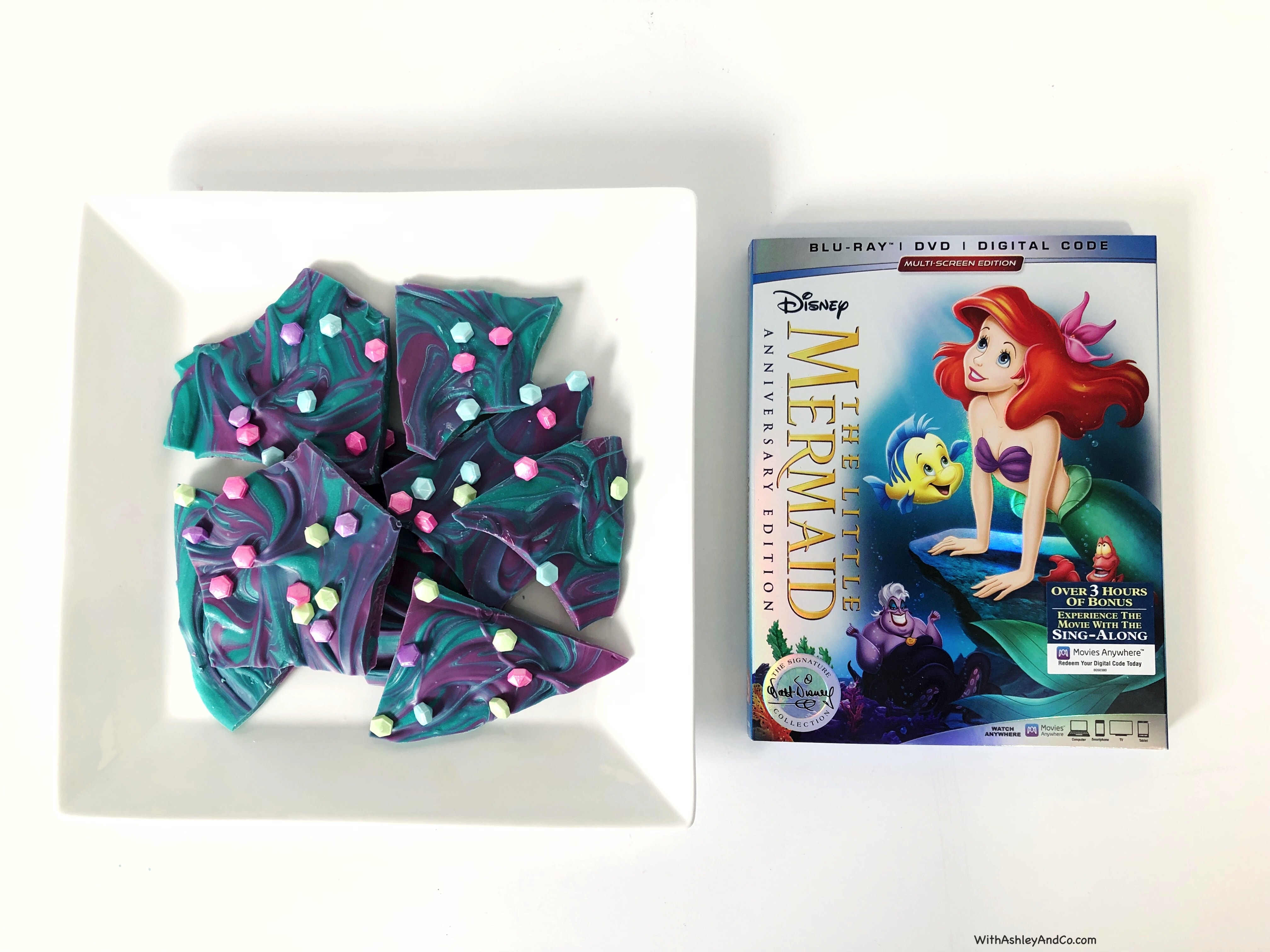 *Affiliate links used. I received The Little Mermaid and other fun things for the purpose of this post. All opinions are my own.
The Little Mermaid Candy Bark
Ingredients:
1 package turquoise candy melts
1 package lavender candy melts
Pearlized sprinkles or other candy sprinkles of choice
Directions:
1. Place each color of candy melts into separate, microwave safe bowls.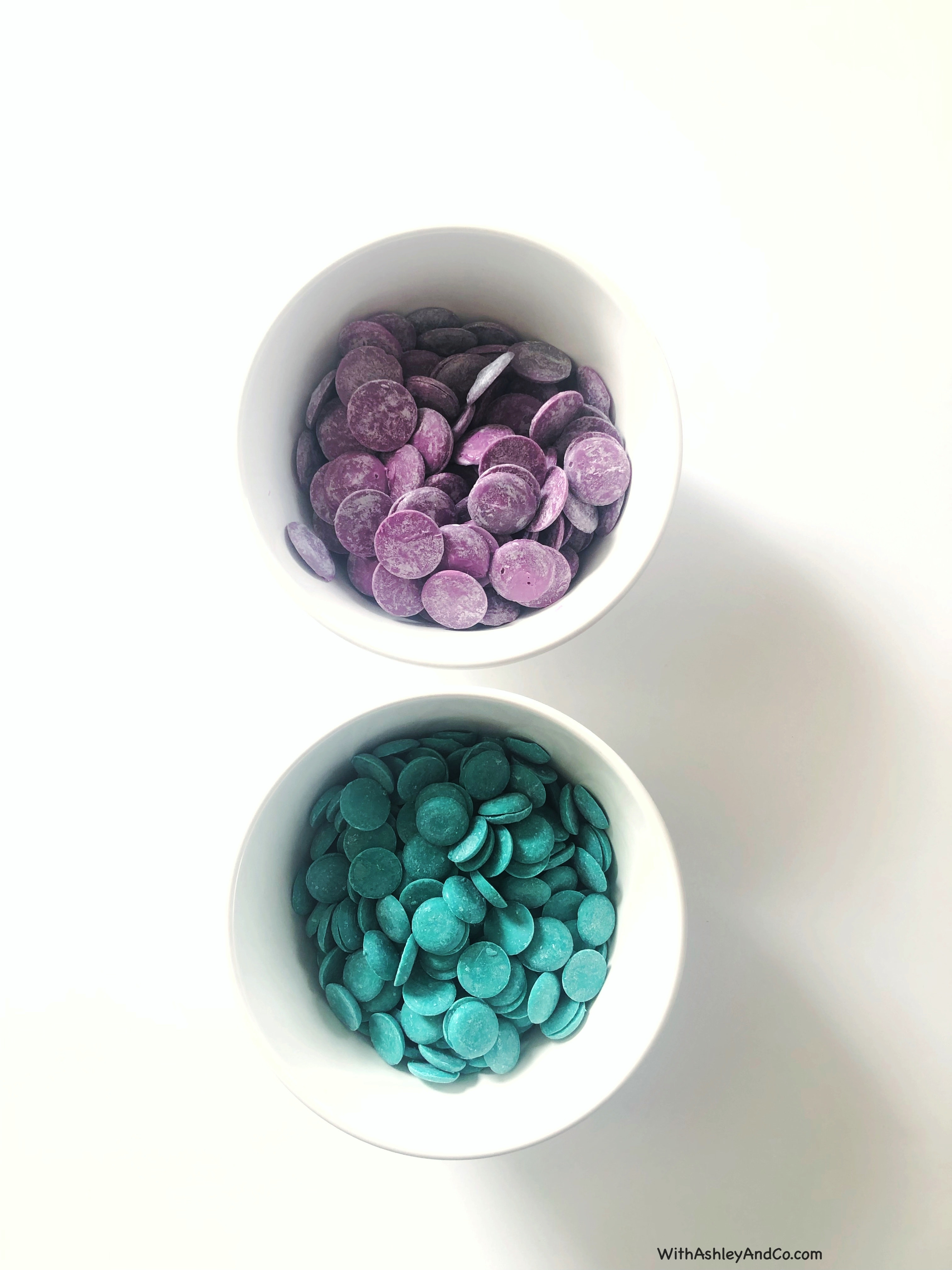 2. Microwave the candy melts for 30 seconds, then stir. Repeat this until the candy melts are fully melted.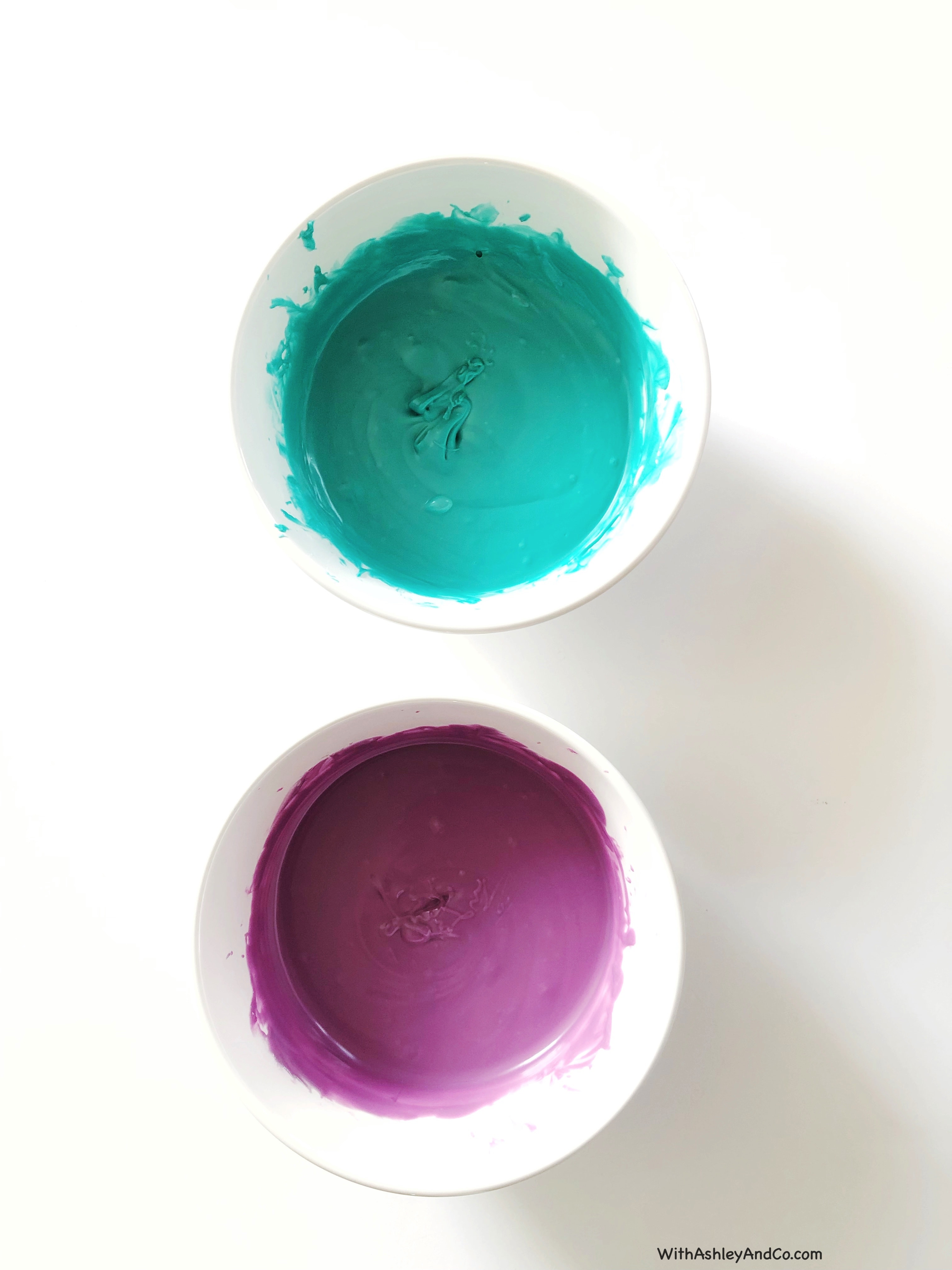 3. Line a baking sheet with wax paper.
4. Using the spoon you stirred with, make dollops of each of the colors all over the sheet.
5. Use a spatula to swirl the colors together, careful not to over mix.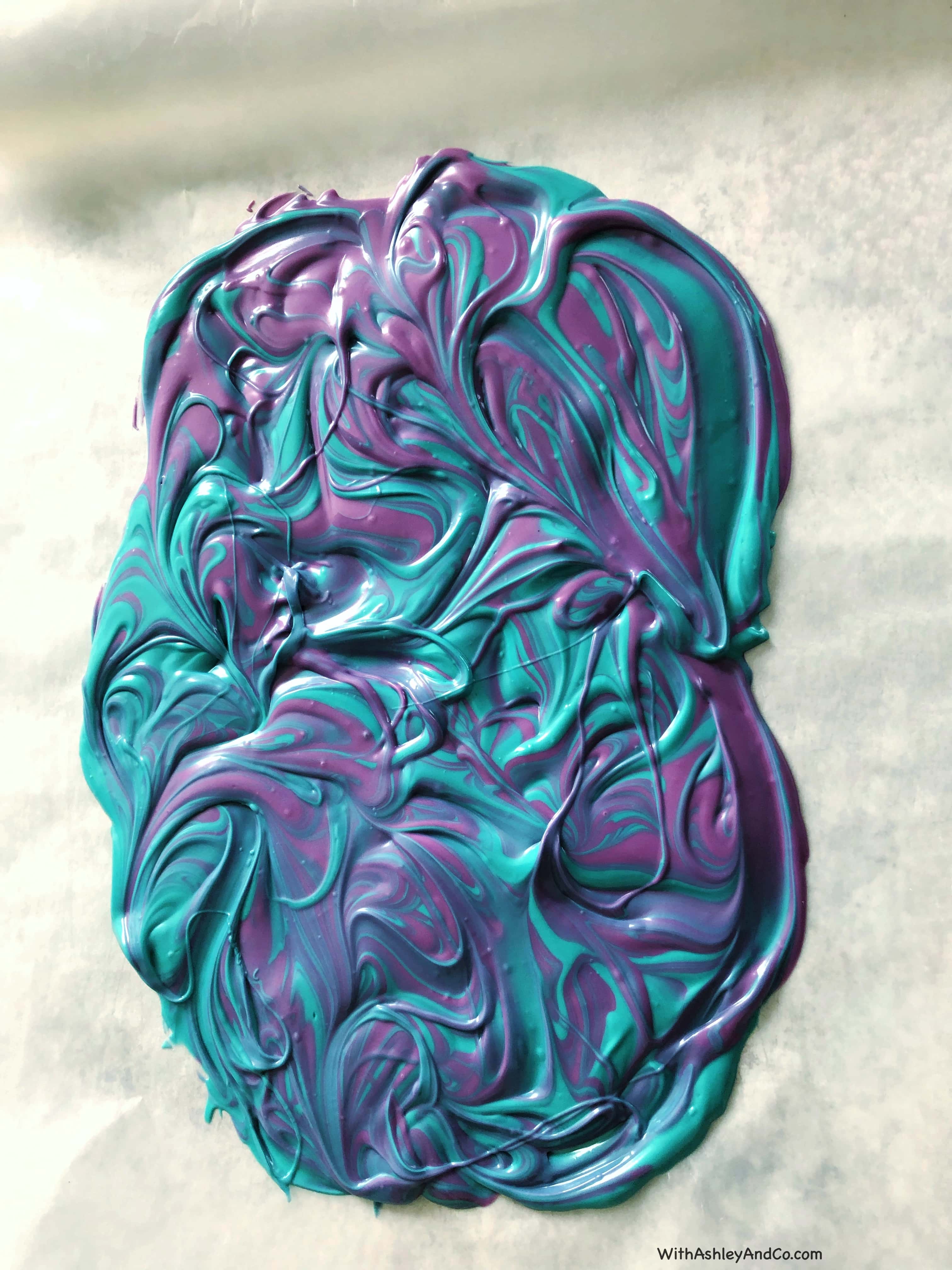 6. Sprinkle the top with the pearlized sprinkles.
7. Refrigerate for 15 minutes.
8. Peel the candy off the wax sheet, then using your hands break the candy apart in desire chunks.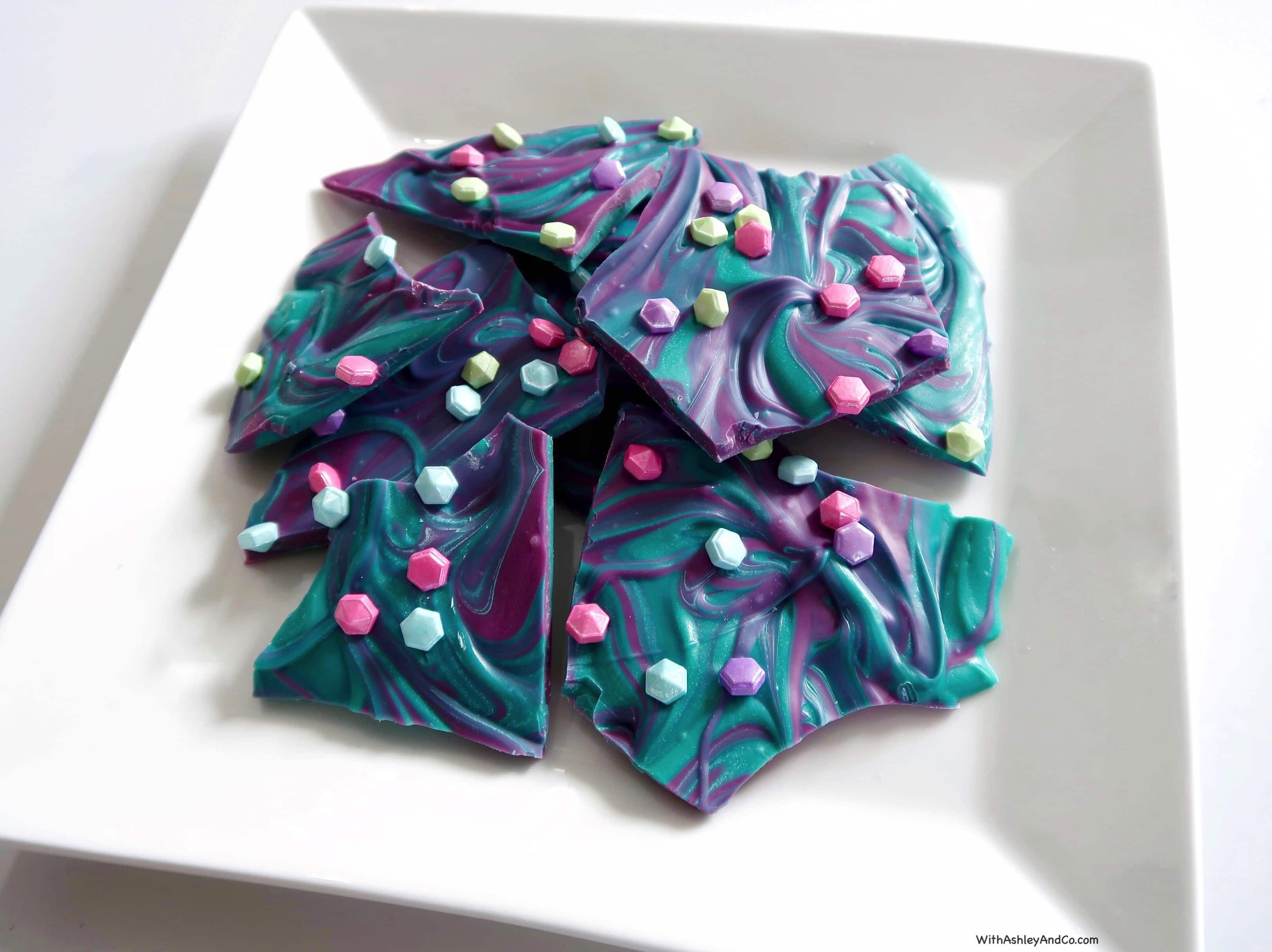 9. Enjoy your tasty Little Mermaid Candy Bark as you sing your heart out Under The Sea!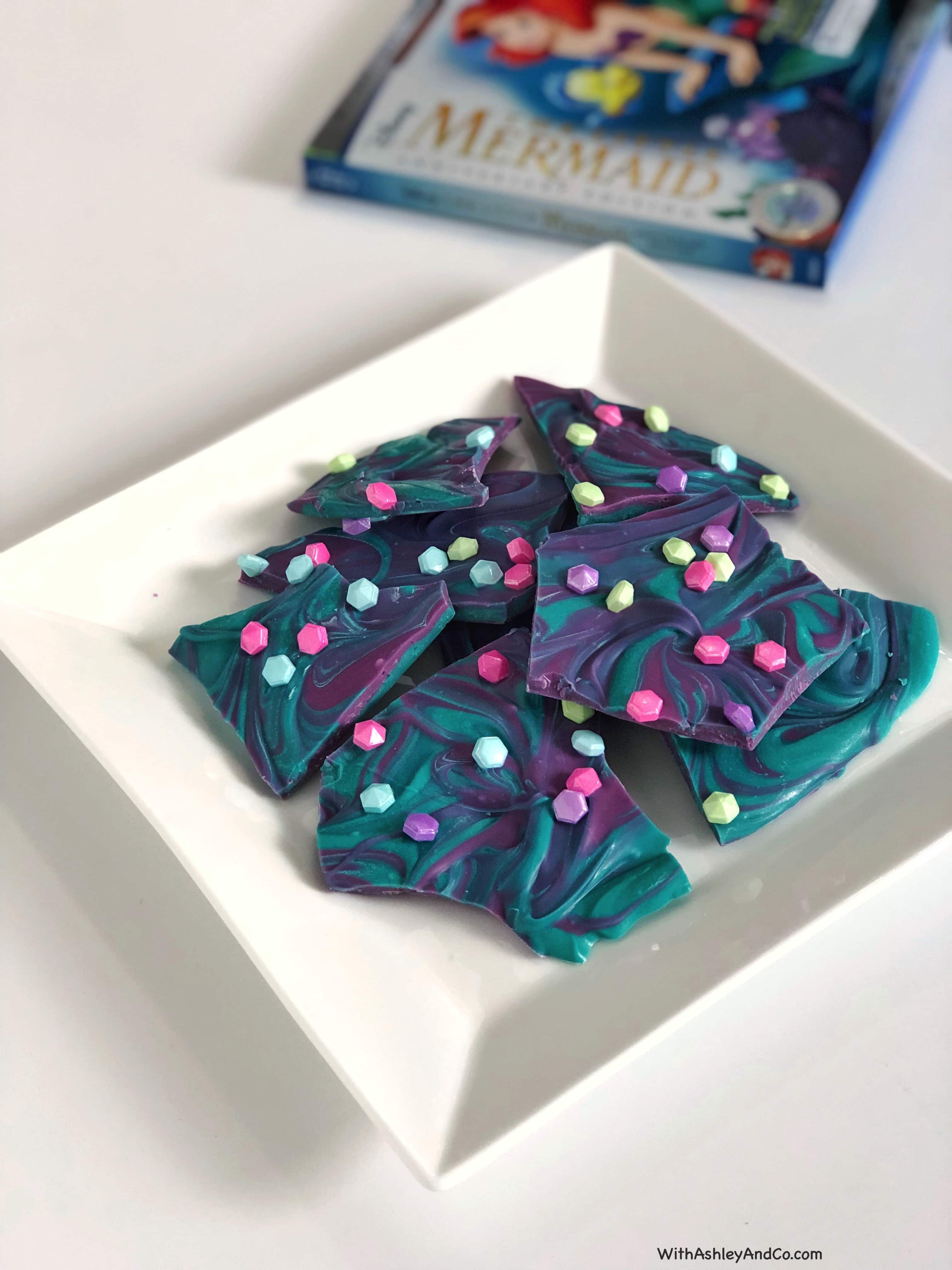 Psst: Get your own fin-tastic Mermaid tail blanket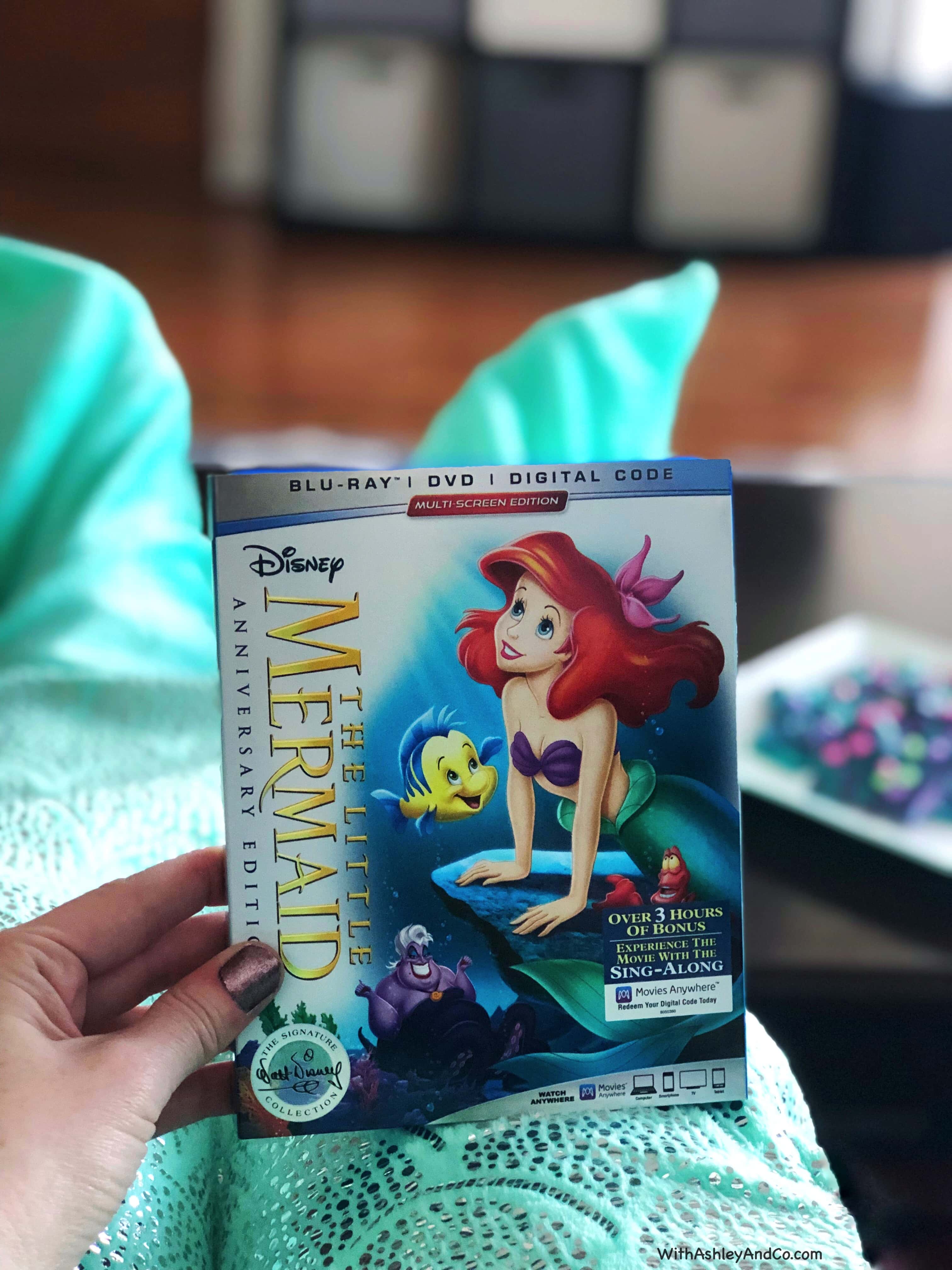 Blu-ray and Digital Bonus Features: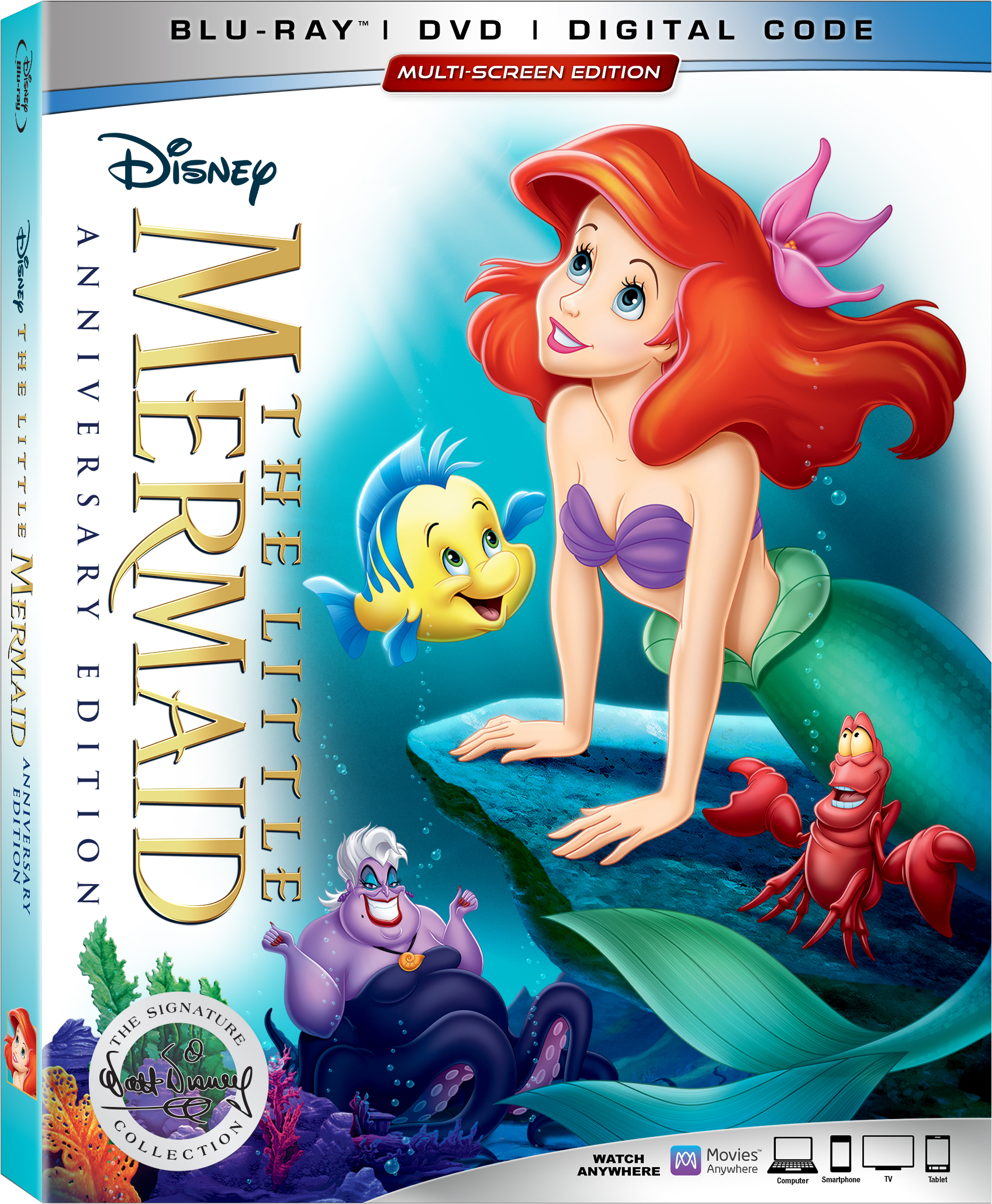 Sing-Along Mode
Alan Menken & the Leading Ladies Song
From the voice of a mermaid to the tunes of a muse, the music of Alan Mencken has scored the soundtrack for some of Disney's most iconic leading ladies. Join Alan, Jodi Benson (Ariel), Paige O'Hara (Belle), Judy Kuhn (Pocahontas Singing Voice), Lillias White (Calliope), and Donna Murphy (Mother Gothel) as we celebrate the music of their films in honor of the one that started it all- "The Little Mermaid."
In this discussion, the ladies will share their memories of musically creating their characters with Alan, discuss what it means to be part of the Disney Princess/leading lady legacy and create new memories as they sing with Alan around a baby grand piano.
Chances are if you are ready to sing about your heart's true desires or your side kick is trying to lift your spirits, Alan Menken wrote it. His songs are so iconic I can spot them or hear them a mile away. He reprised his Disney Princess songs skills with Slaughter Race in
Ralph Breaks The Internet
.
"What I Want From You…Is YOUR VOICE"
Enter the recording studio and get an inside look at the cast of The Little Mermaid in their original recording sessions.
This has always been on of my favorite things about Disney movies, seeing behind the scenes of the recording process.
Stories From Walt's Office- Gadgets & Gizmos
Like Ariel, Walt Disney was a collector of many different things from miniatures to early mechanical characters that inspired the invention of audio animatronics. We take a look at some the collections
that Walt kept in his office in the third episode of this series.
When I had a chance to visit Walt Disney's office it was magical. In this bonus feature, go inside his office to see gadgets and gizmos aplenty and learn some of the history behind the man who started it all.
Related: Touring Walt Disney's Office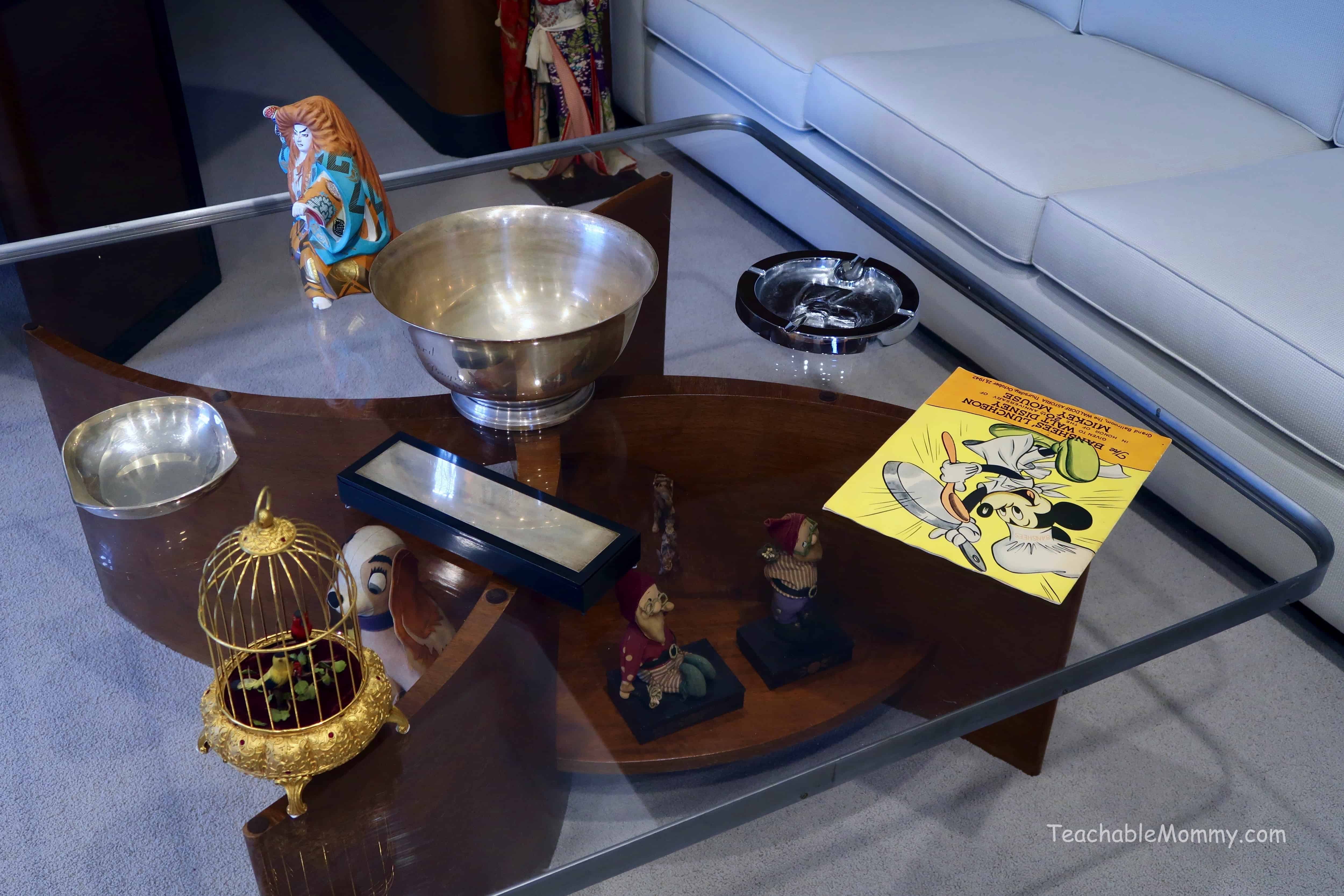 #TreasuresUntold
Join Ruby Rose Turner and Olivia Sanabia from the Disney Channel Original Series "Coop and Cami Ask the World" as they take a deep dive to explore some hidden treasures and fun facts
about Disney's The Little Mermaid.
DCapella
"Part of Your World" Music Video
Classic Bonus Features- revisit four exciting bonus features from previous releases
Deleted Character: Harold The Merman
Under The Scene: The Art Of Live Action Reference
Howard's Lecture
Audio Commentary with Ron Clements, John Musker, and Alan Menken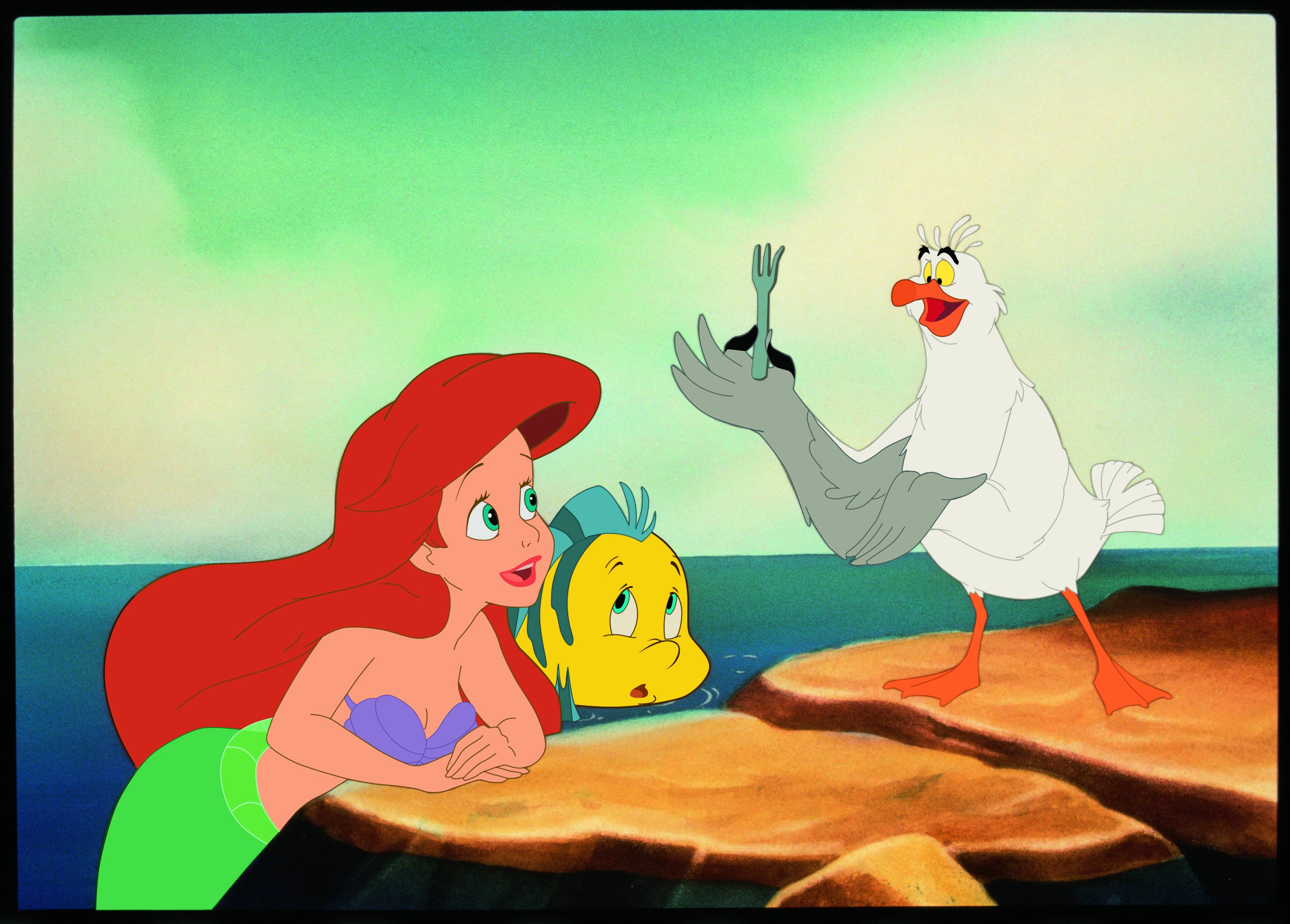 Digital Exclusives
"Part of Your World" -A 30 Year Retrospective
Songwriter Alan Menken and Jodi Benson, the acting and singing voice of Ariel, sing the epitome of Disney "I Want" songs "Part of Your World" and discuss its impact since it was first heard 30 years ago.
Classic Bonus Features:
Over 3 additional hours of previously released classic bonus features including Deleted Scenes, Easter Eggs, Music Videos, and more!!
Free Little Mermaid Activity Kit!
Download your free The Little Mermaid Activity Kit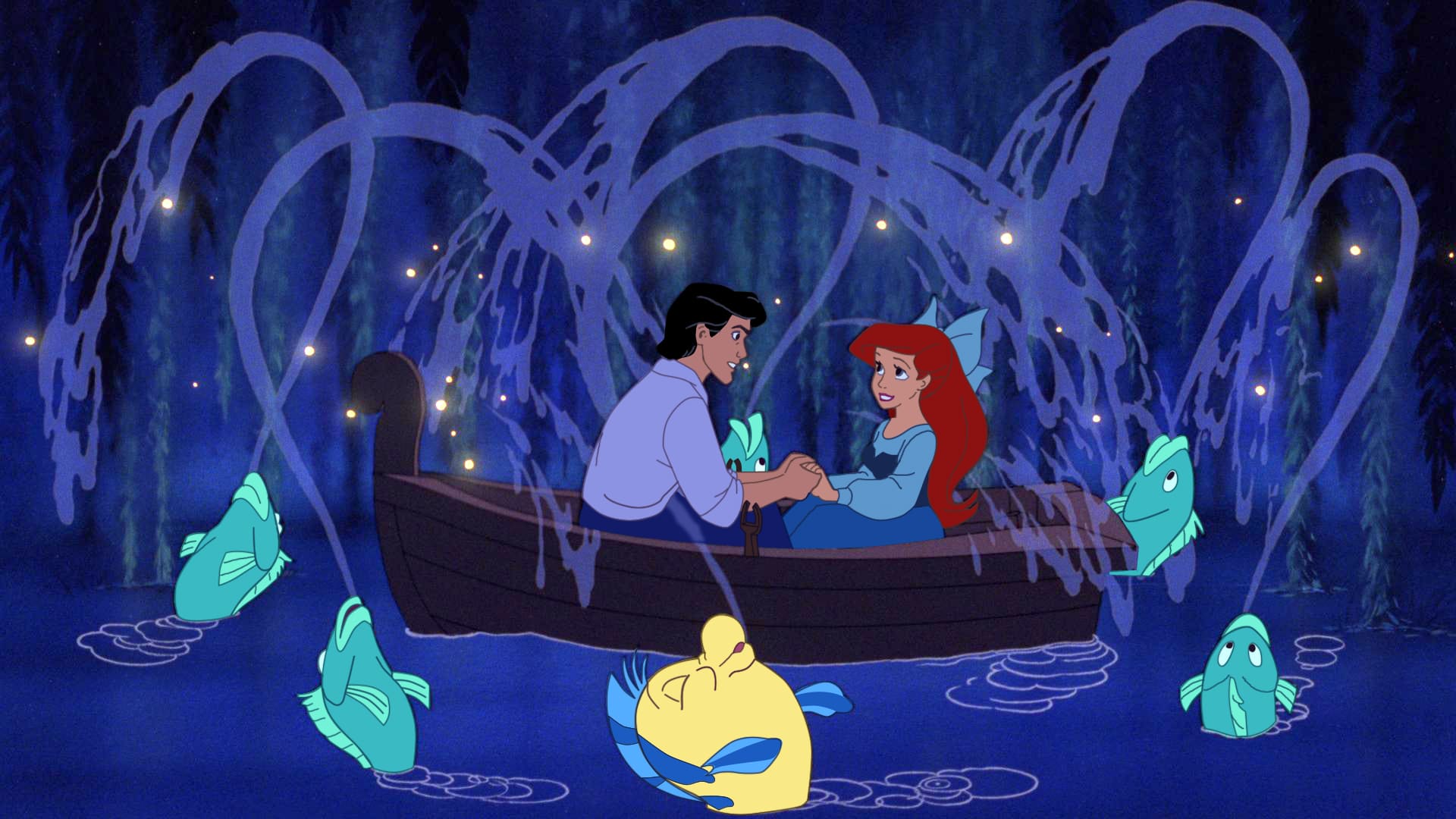 Buy The Little Mermaid on Amazon, Movies Anywhere, at Target, Best Buy, or wherever Blu-rays are sold!