Captain Marvel was everything I needed and wanted it to be. It was the perfect way to see Carol brought home to the MCU. Brie stepped into the flight suit of the Captain and brought her to life, at times straight off the comic panels. If you are a fan of the comic books you'll love this film, and if you're just learning about Carol, you're still going to love it.
Related: Brie Larson Shines As Carol & I Need a Flerken | Captain Marvel Review
I don't typically write my reviews from the perspective of a parent. Not my Marvel ones anyways. But as I watched my daughter's eyes light up and her fists clench in determination yesterday during the screening, I knew this was the direction I would take. Is Captain Marvel kid-friendly? What can kids learn from Captain Marvel? Why do best friends and women of all ages need to see it? I've got you covered in my Captain Marvel parent review.
Girl Power & Life Lessons | Captain Marvel Parent Review
To quote Samuel L. Jackson, "Strong women make dope movies."
Captain Marvel is a dope movie. It is empowering to young girls and women alike, but not at the expense of the men in the film, despite what some jerk off journalists would have you think. This film is not about being less than someone else. It's about striving to do your best. No one gets to tell you who to be or what you are capable of. Dig deep, stand strong, and believe in yourself.
When I was growing up, I was the girl who was told to stay down when I fell. That it wasn't my place to be strong or smart or a leader. But like Carol, I refused to let them in my head. Their doubt fueled my fire and instead of listening to the haters, I smiled instead. Taking to heart what my grandmother always told me, I was a tough girl who could accomplish anything I set my mind to.
For the women out there still doubting themselves and the young girls who feel the pressure of society to conform, take it from Carol and Maria. You don't have to do what society tells you, or follow the "rules" of your gender.
As a mother of a daughter who has been picked on by bullies (Read: Bullies Suck) for being a kind and creative person, it made me want to cry watching her yesterday. I could see the positive impact this film was making on her and the renewed determination in her eyes. Determination to continue pursuing her dreams, choosing love over hate. And that maybe her mom had it right when she told her not to let anyone keep her down.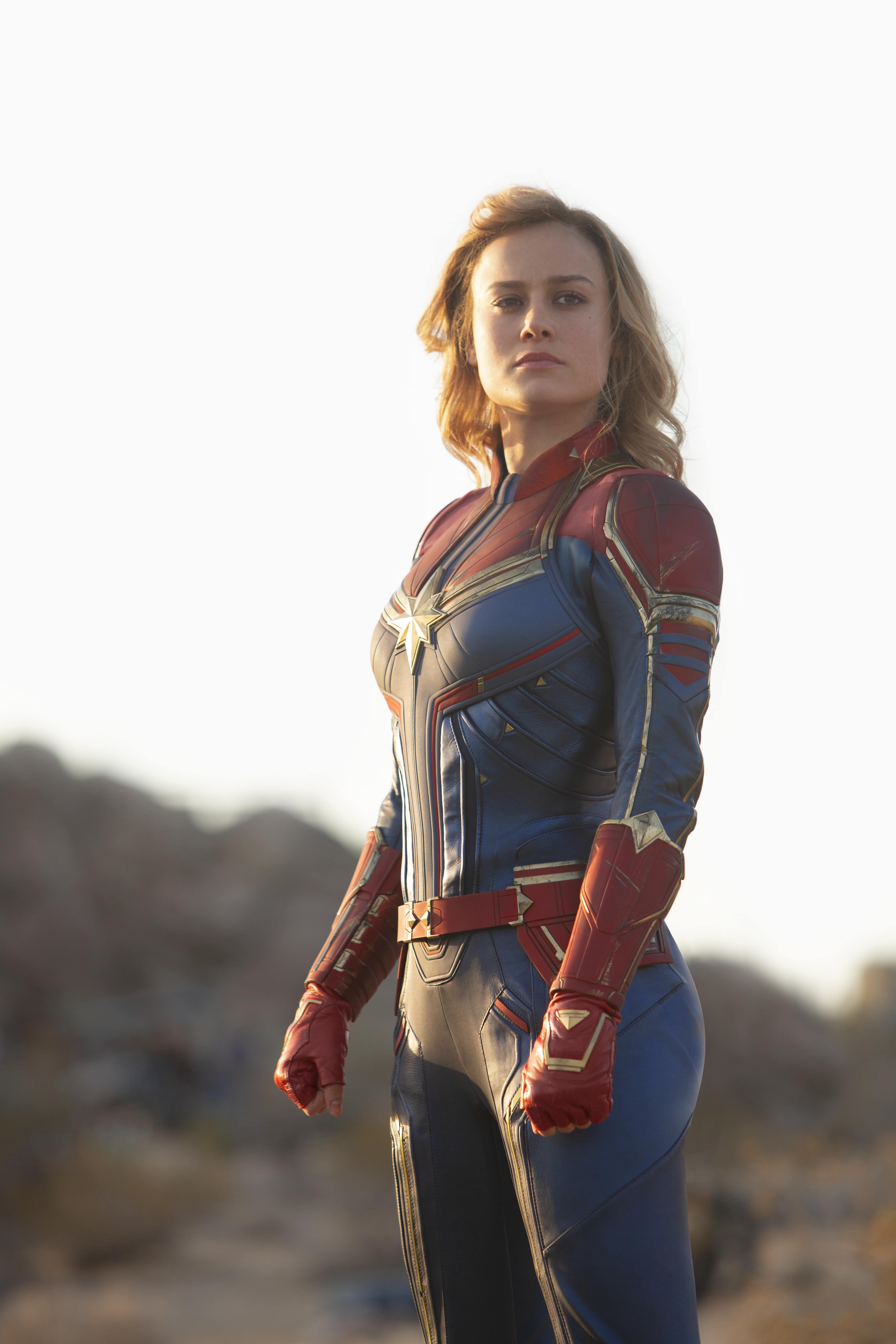 One of the more emotional moments in the film for me was watching Carol and Maria's friendship. You could feel the deep connection between these women, one that transcends friendship and becomes family. I always say friends are the family you choose. As someone who didn't have the best family members, I can relate to Carol and her becoming close to Maria and her daughter Monica.
It brought tears to my eyes, because honestly we all need connections like this, a person or group of people who want the best for us and will lift us up even when we don't have the strength to do it ourselves.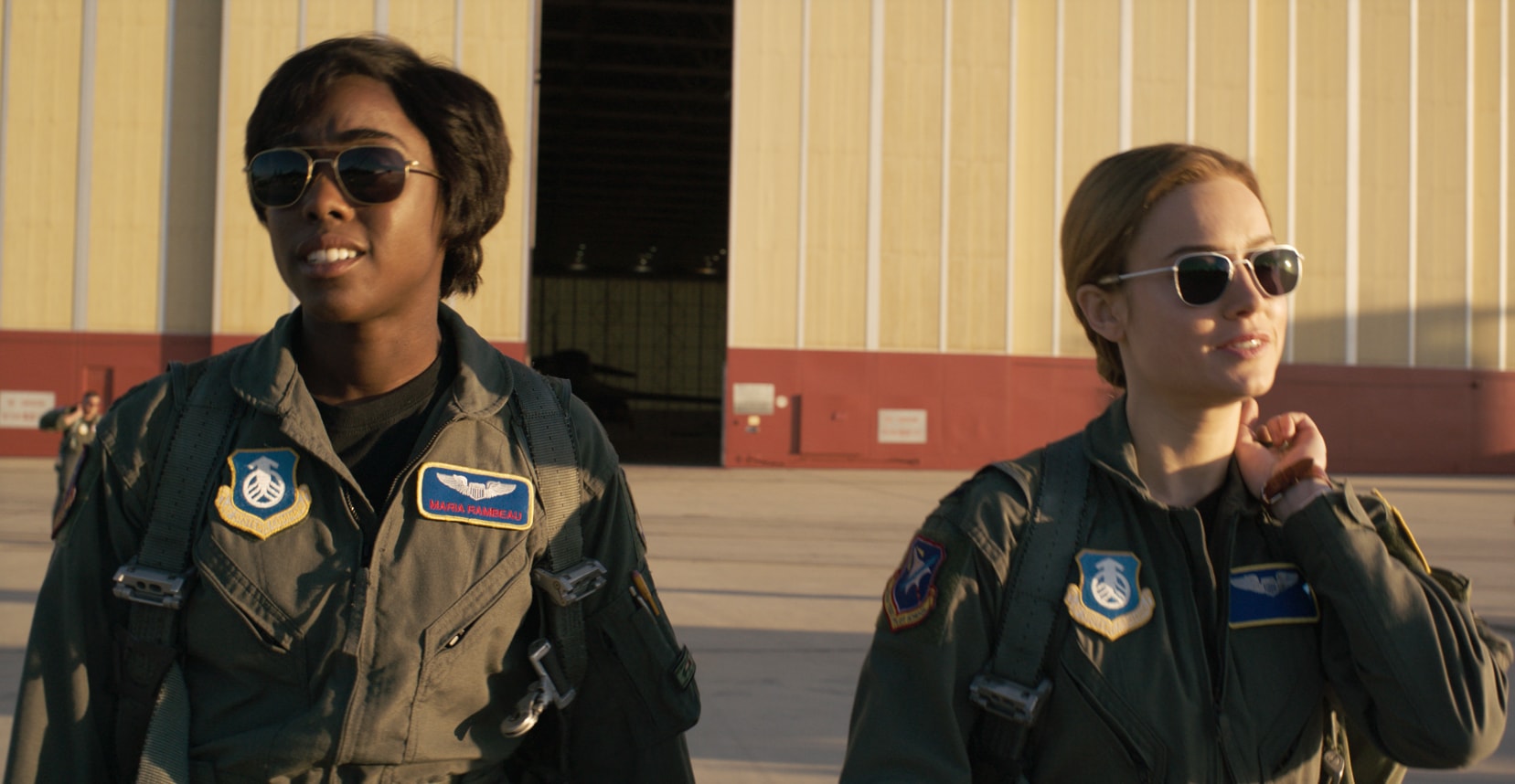 Captain Marvel Parent Review | Is Captain Marvel Kid-Friendly?
I was asked this almost immediately after the screening yesterday, is Captain Marvel safe for kids? It's rated PG-13 but I think it's a good one for all ages. If they have at least seen any of the Captain America Movies or the original Avengers film they should be fine with this one.
The violence is low key- less Black Panther and more Star Wars. There are a few curse words: 2 sh*ts, a few *sses (one of those is hilarious), and some damns.
For a more in-depth read on the kid-friendly aspects of the film check out Patty's thoughts here: Captain Marvel Parent Movie Review
Related: 7 Comics to Read Before Captain Marvel
Go Higher, Further, Faster with Carol on FACEBOOK | TWITTER #CAPTAINMARVEL | INSTAGRAM | WEBSITE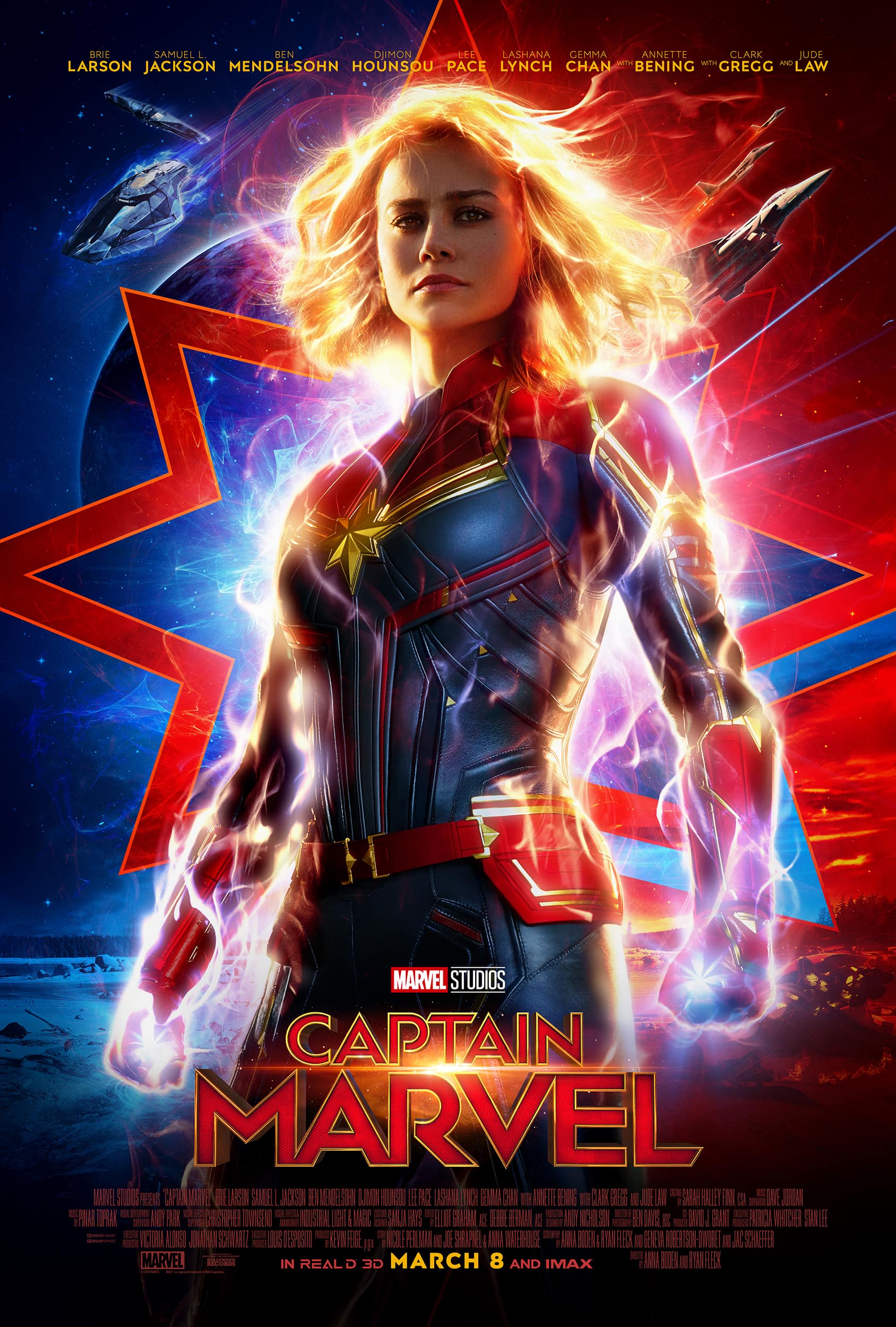 Captain Marvel is in theaters everywhere March 8th 2019!