Do you remember the Comfy Princess scene in Ralph Breaks the Internet? It's hands down my favorite part of the film. Each of their outfits were not only stylish but also Easter Eggs, with callbacks to their classic films. Now you can reenact that scene and so many more with these Ralph Breaks The Internet Princess Dolls from Hasbro!
Related: 150+ Ralph Breaks The Internet Easter Eggs You May Have Missed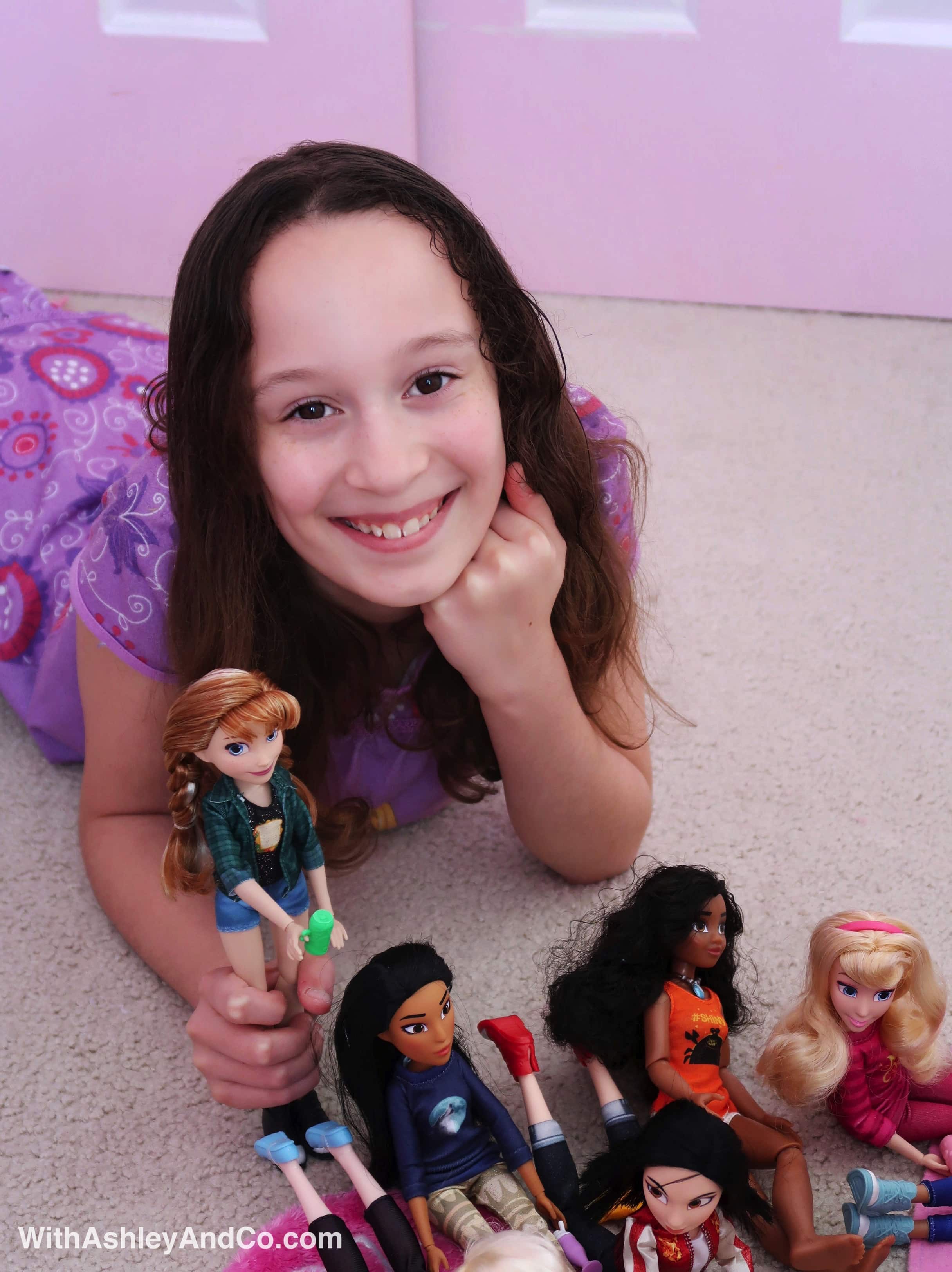 Thank you to Hasbro for sending these over. All opinions are our own. Affiliate links in use.
Ralph Breaks The Internet Princess Dolls
Hasbro was kind enough to send us a complete set of the Ralph Breaks The Internet Ultimate Fashion Dolls. If you have seen the film, I think you will agree the Comfy Princess scene is life. My daughter and I wondered if they would make dolls to match them and now they have. You can get all your favorite princesses in their magically, perfect comfy clothes.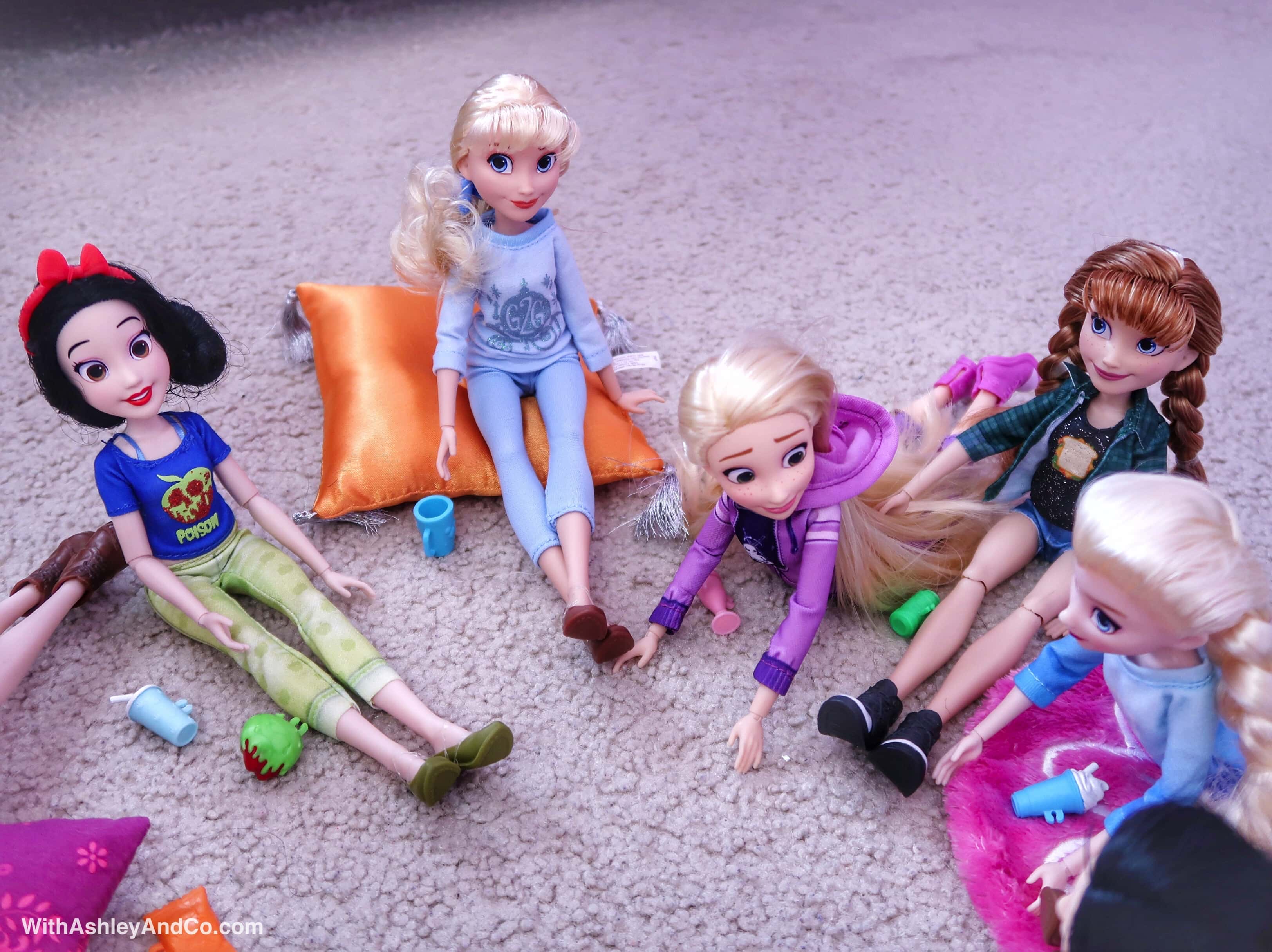 Where Can I Buy The Comfy Princess Dolls?
You can find the Ralph Breaks The Internet Comfy Princess Dolls on Amazon and Hasbro.com. Each doll comes in her movie outfit and includes a fun comfy accessory. Belle has a book, Elsa has a frappe, we've got chips, and even a poison apple sans poison.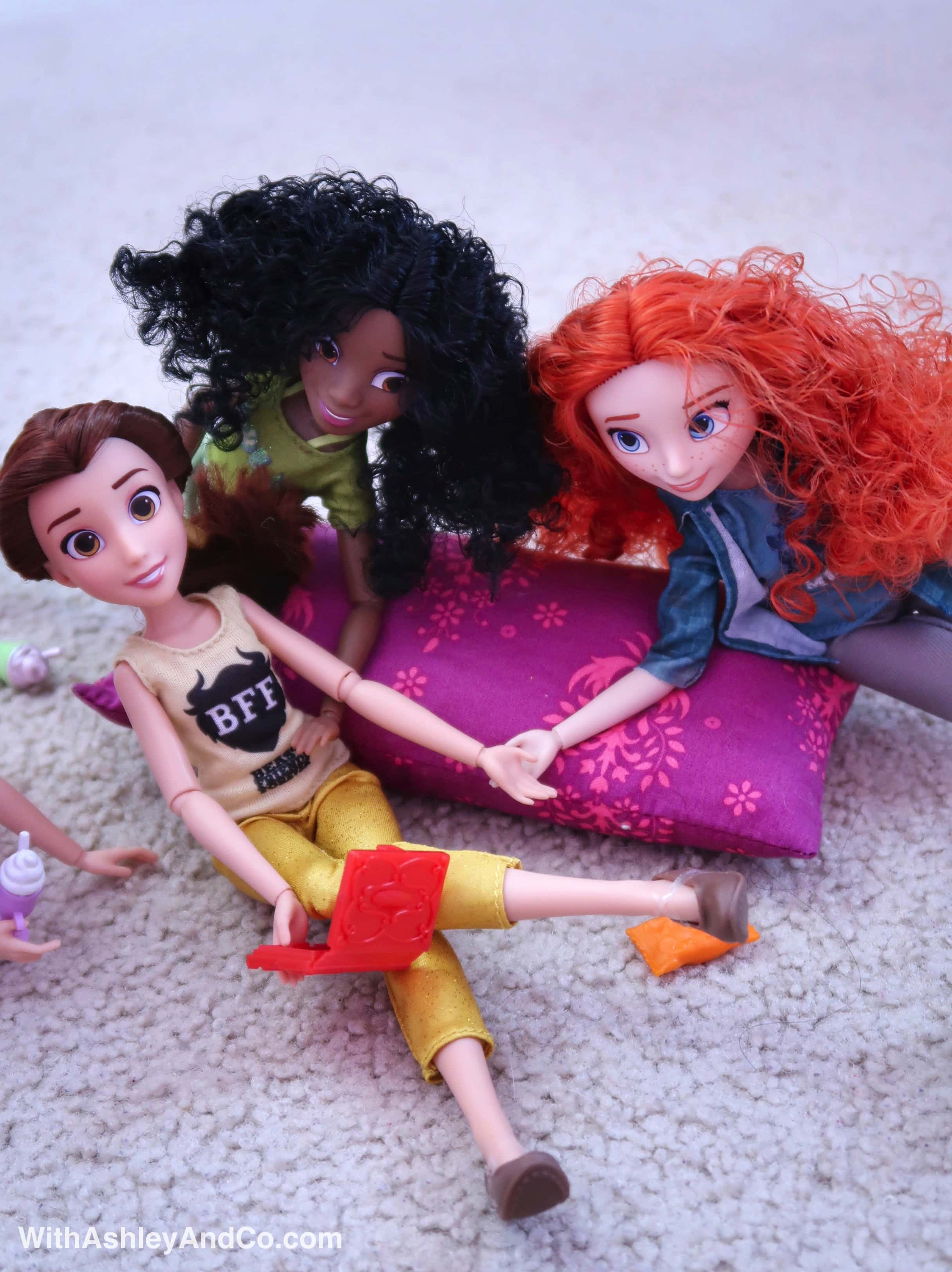 The Ultimate Princess Pajama Party
With everyone comfy, you can have the ultimate Princess pajama party! Reenact your favorite Oh My Disney scenes like Elsa with the Frappes and Sleeping Beauty with the energy drinks. Or create your own epic comfy Princess adventures. Moms and dads, you should totally jump in on playtime, it's a blast.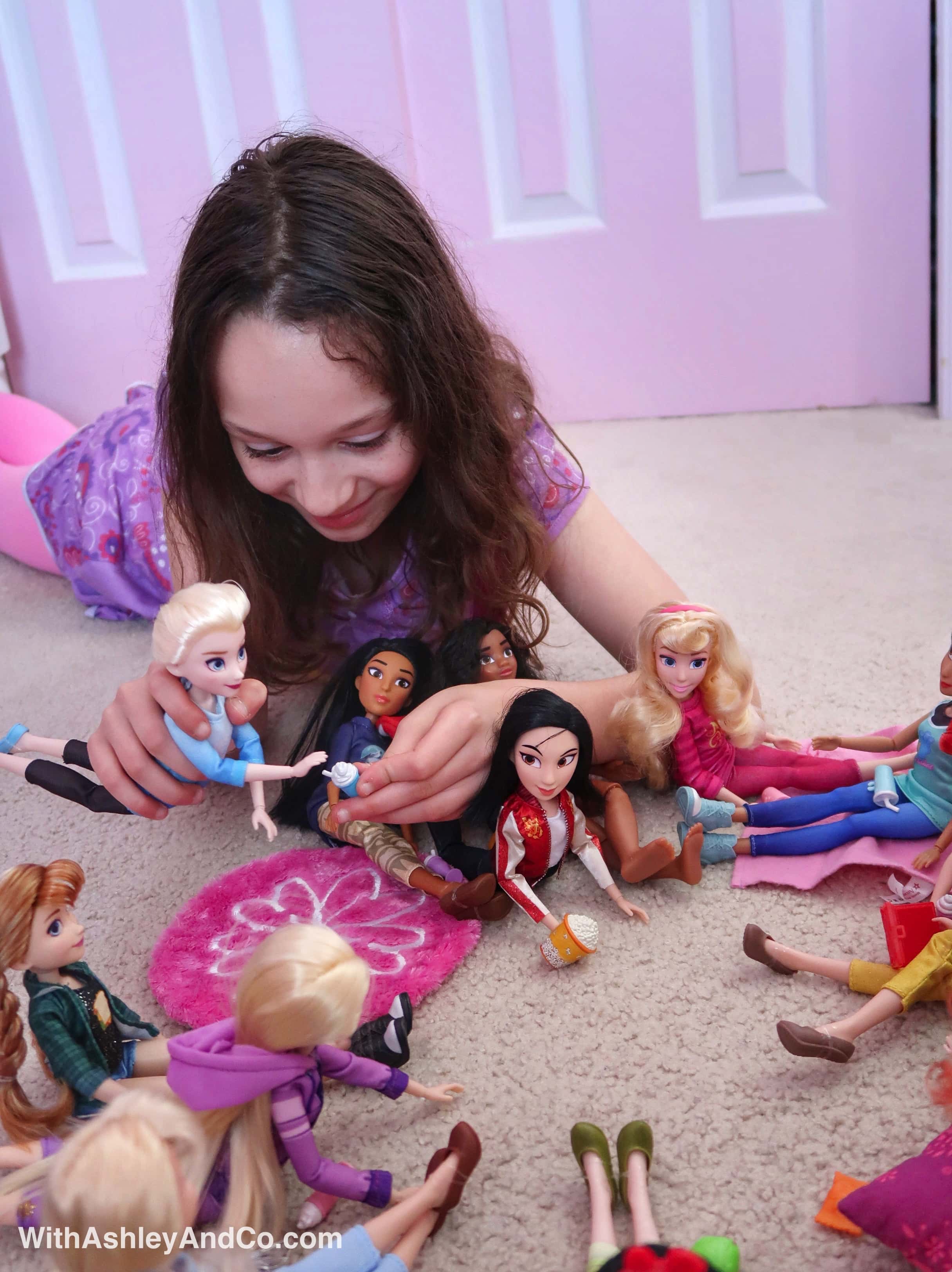 You better believe our next Mommy Daughter night is including all the comfy Princesses. I've got it all planned out, hanging with my girl and the dolls for the most pixie dust perfect playtime, then popping popcorn and watching Ralph Breaks The Internet. Cheering on our girls when they rescue the big strong man obviously.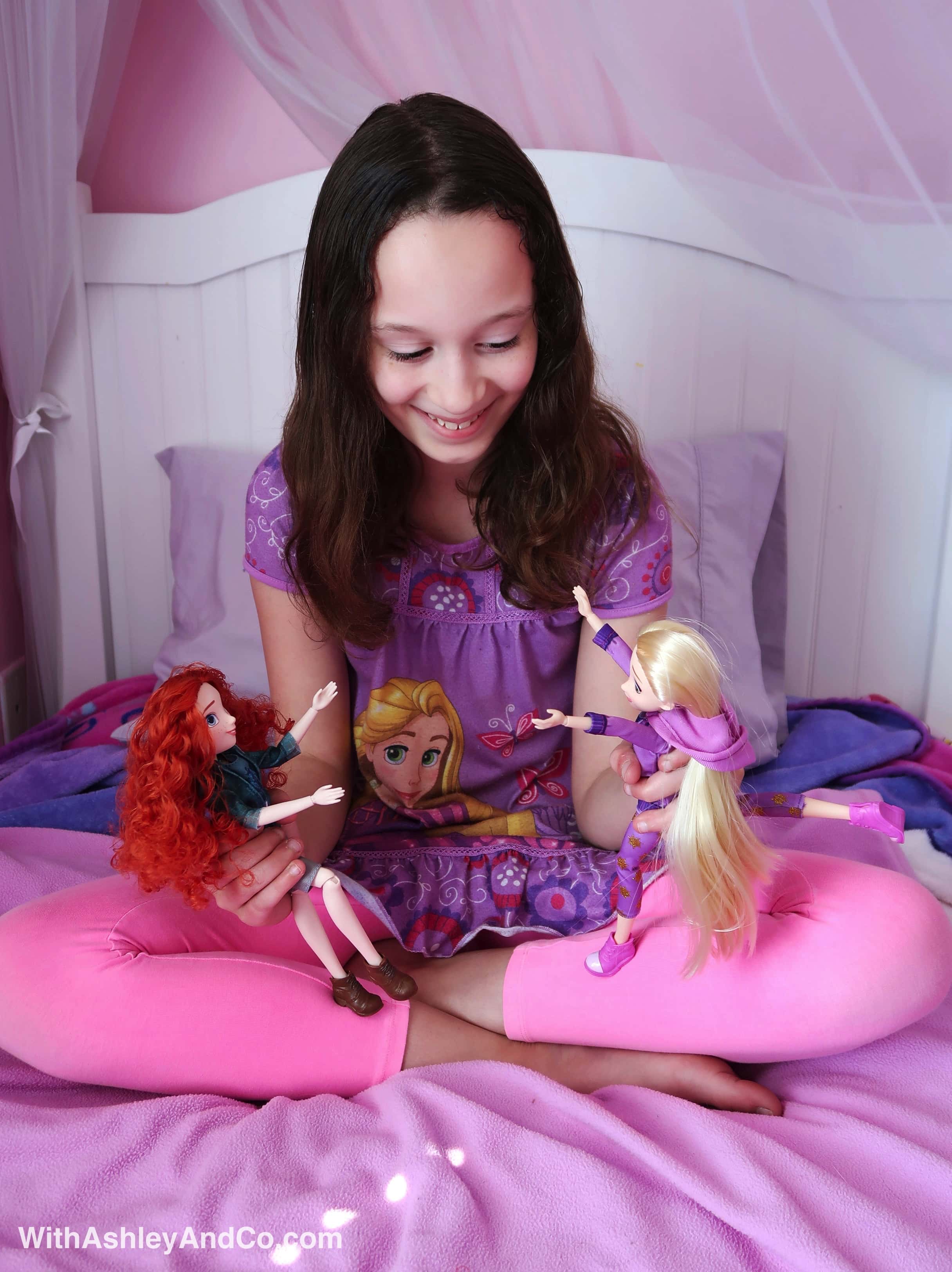 Whether your Princess is new to the Disney crew or an avid collector of all things glittery, these Ralph Breaks The Internet Princess Dolls are a must have. My daughter has probably every version of Rapunzel available so you know we had to have this one too. I want Rapunzel's outfit!!
I have Ariel's and I love it. LOVE IT. I want/need them all. Which one is your favorite?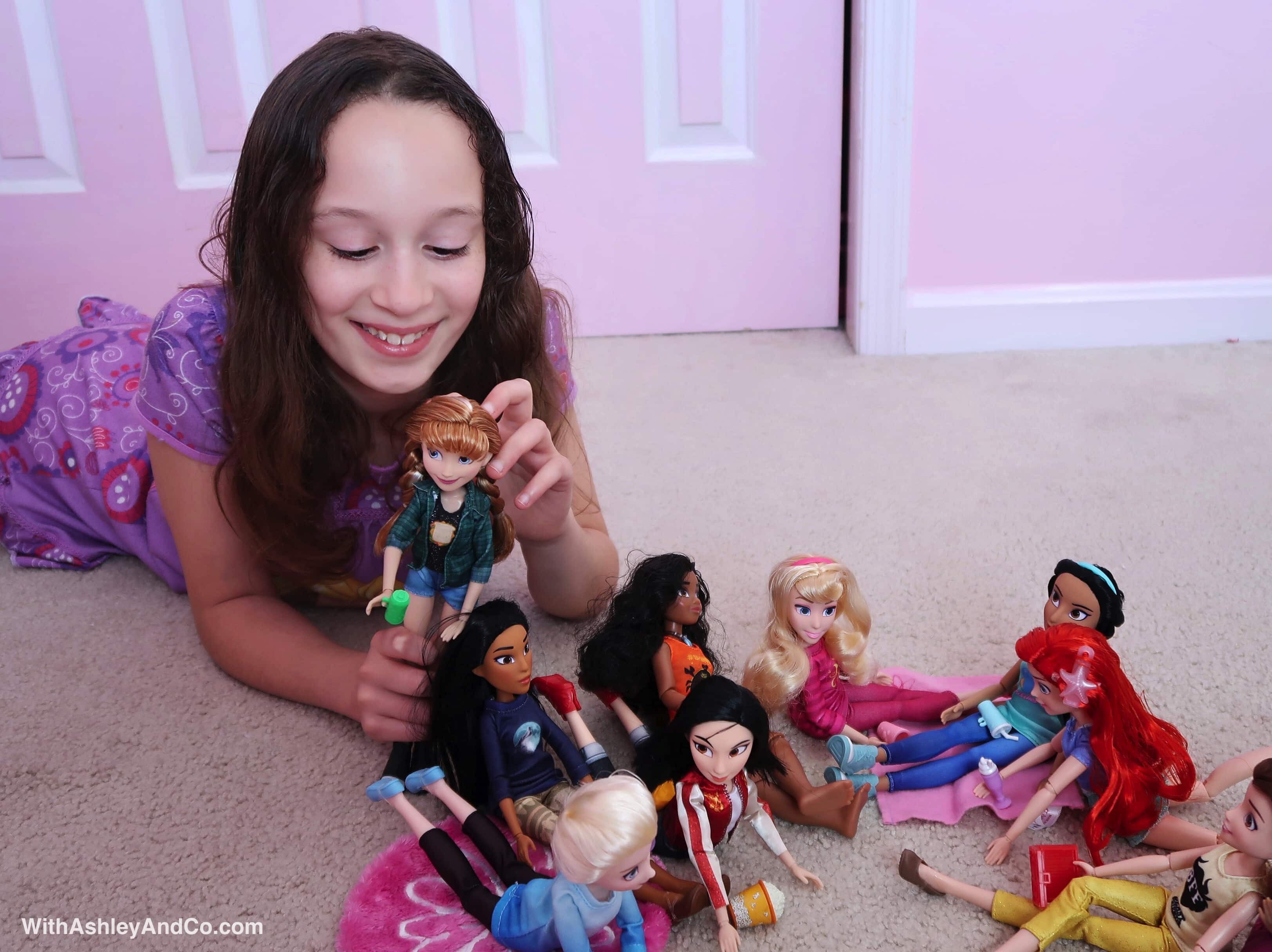 Are you up for the Princess Challenge?
Now that you have seen all these fun new Ralph Breaks The Internet Princess Dolls, are you up for The Princess Challenge? Dun dun dunnn! How fast can you name all the 14 Princesses attending this Pajama Party? My girl does a great job but then again we are expert level Disney peeps. How did you do?