Looking for a fun and free event for the family this Summer? Check out the Toy Story 4 Summer Road Trip Event. This traveling RV is coming to 20 major cities across the country to celebrate the upcoming Toy Story 4. This is what you can expect if it comes to your town.
Related: Toy Story 4 Movie Review | A Life Lesson From The Toy Box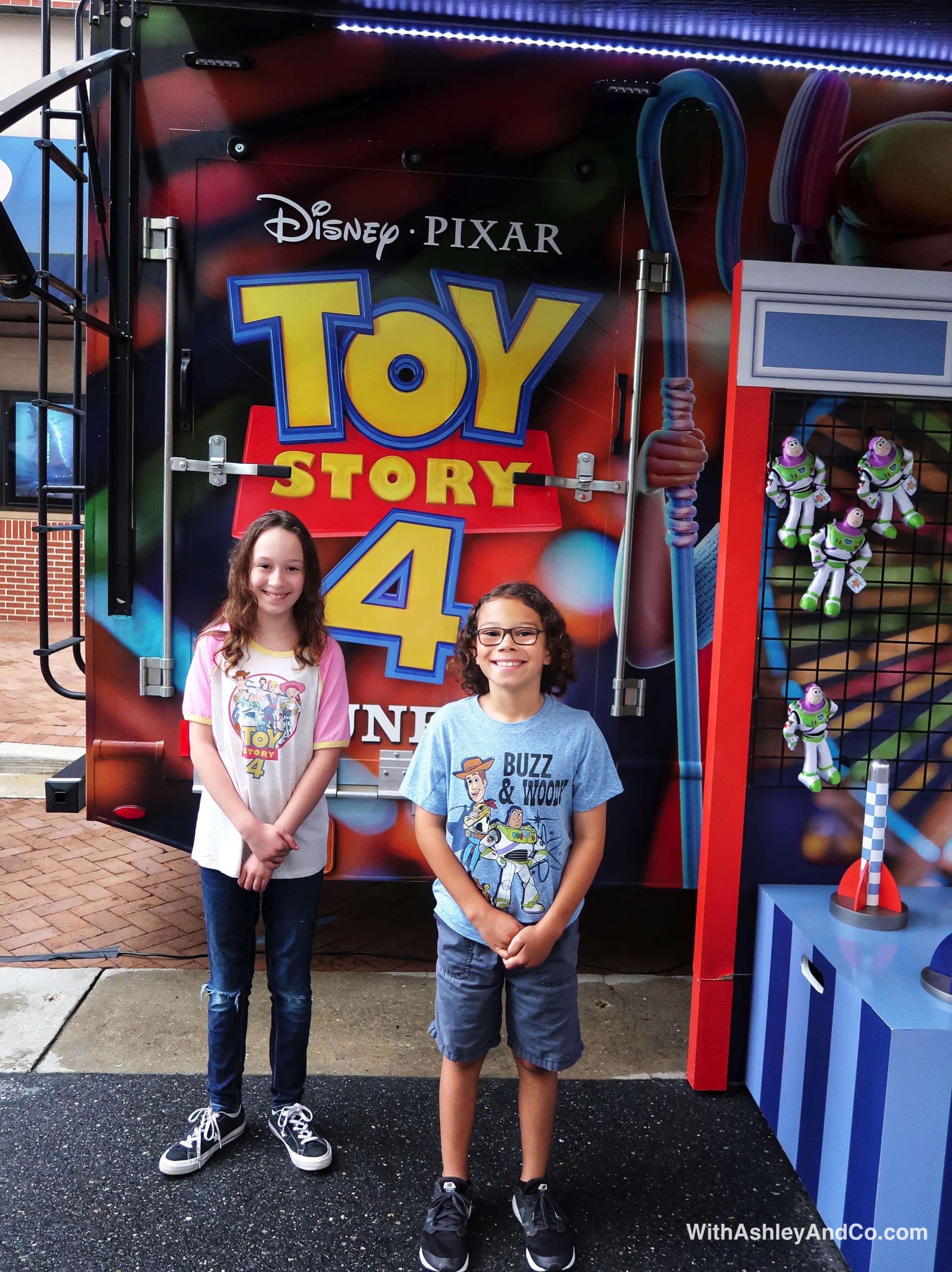 Toy Story 4 Summer Road Trip Event
The Toy Story 4 Summer Road Trip is a free event for Toy Story fans of all ages! Lookout for a Toy Story 4 themed RV rolling into your town for all the action. Then join in for fun photo opps, carnival games, film-themed prizes, and of course lots of fun!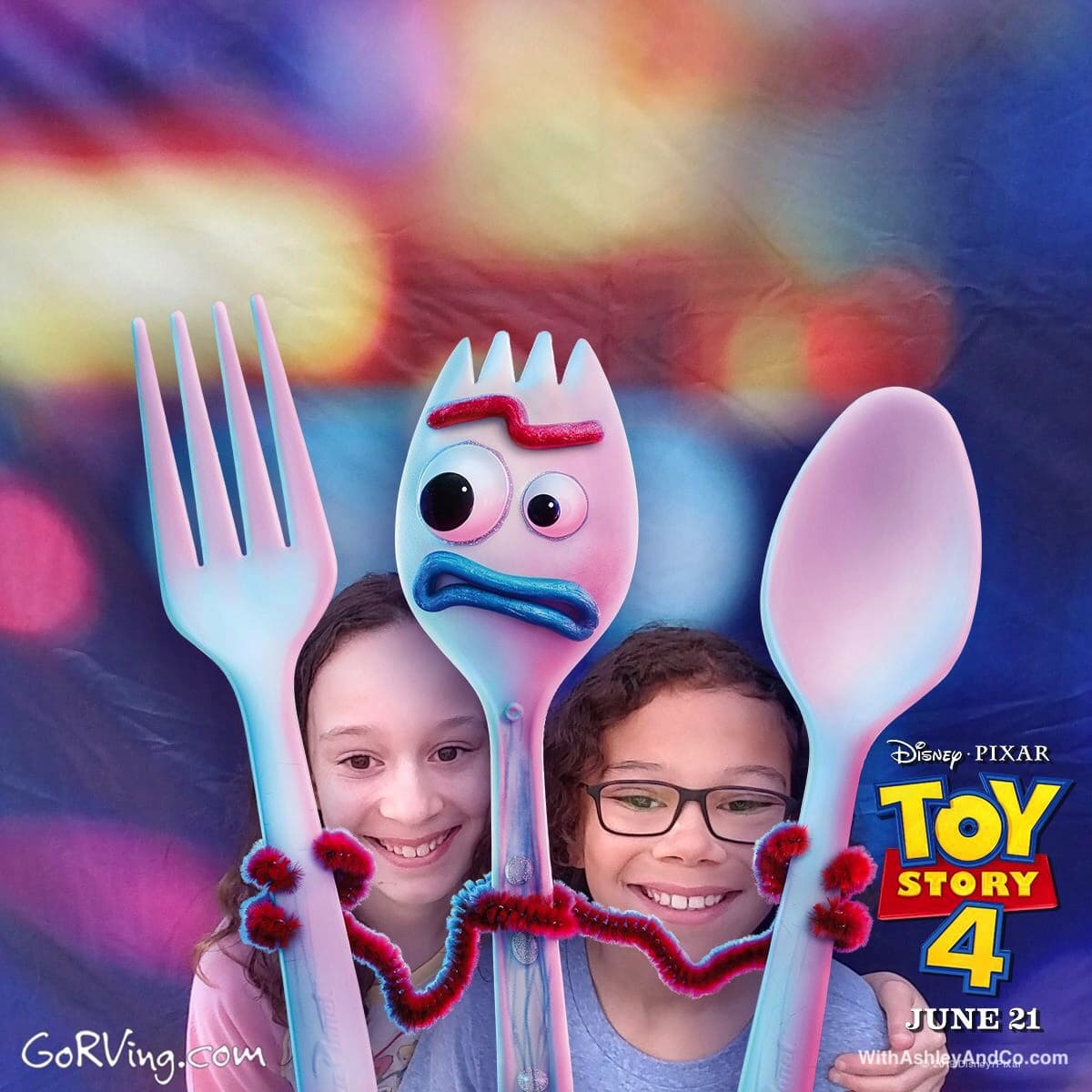 I loved that the photo opp was with everyone's favorite spork, Forky. We also played games where everyone is a winner. Which is great because that ring toss game was hard. I'm going to blame the wind for that one. We all came home with lots of Toy Story 4 goodies.
Related: Meet Forky From Toy Story 4!
So if you see the Toy Story 4 Summer Road Trip RV coming to town make a plan to stop by and say hi. I'm all for free, family friendly events, especially in the Summer when everyone wants to "do something." Then get your tickets to see Toy Story 4 in theaters!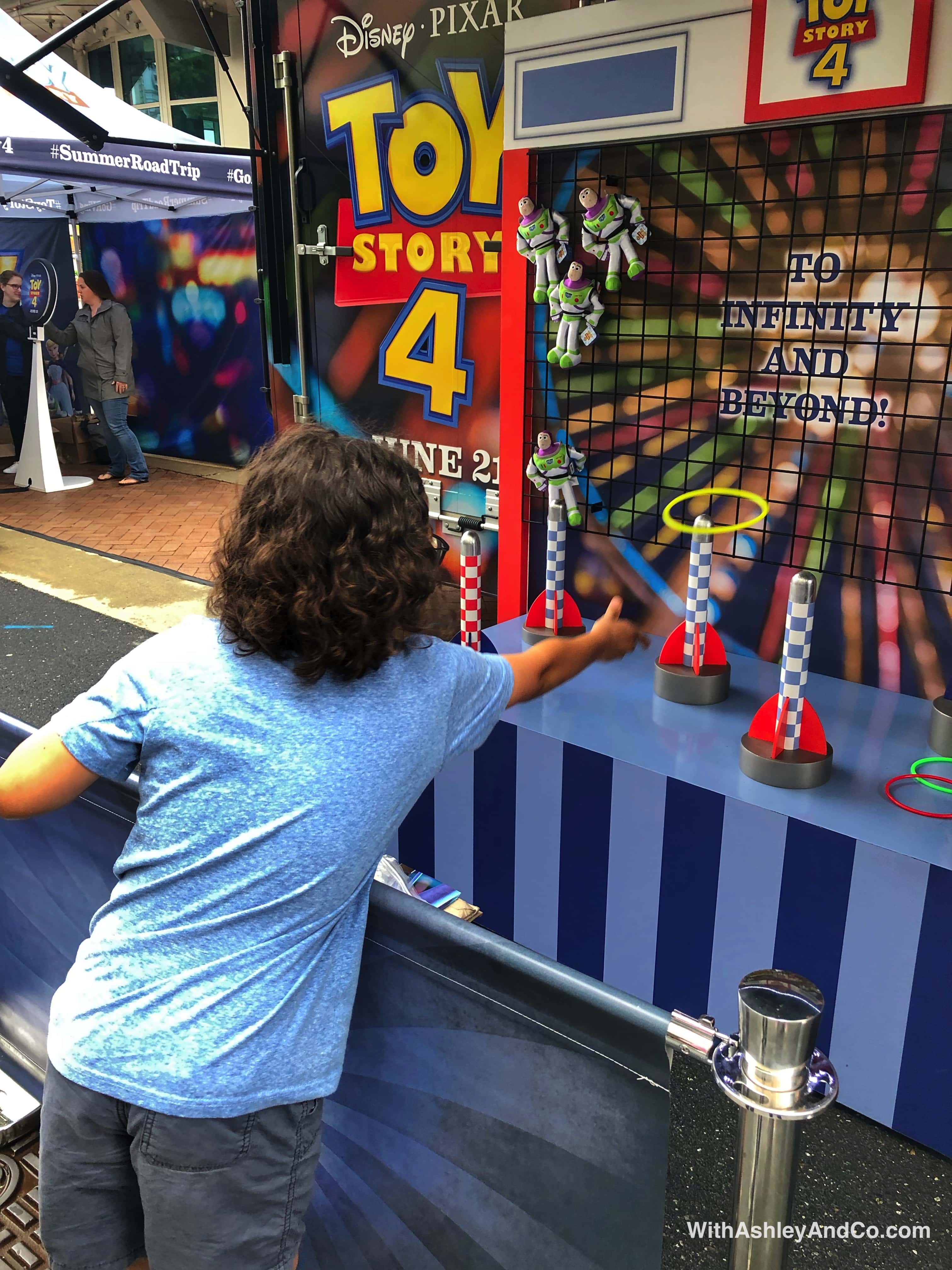 About Go RVing
Go RVing is providing the RV for the Toy Story 4 Summer Road Trip. They're teaming up with Disney and Pixar in celebration of the movie to inspire RV travel that takes family and friends on unforgettable adventures, just like Bonnie's family and the "Toy Story 4" friends.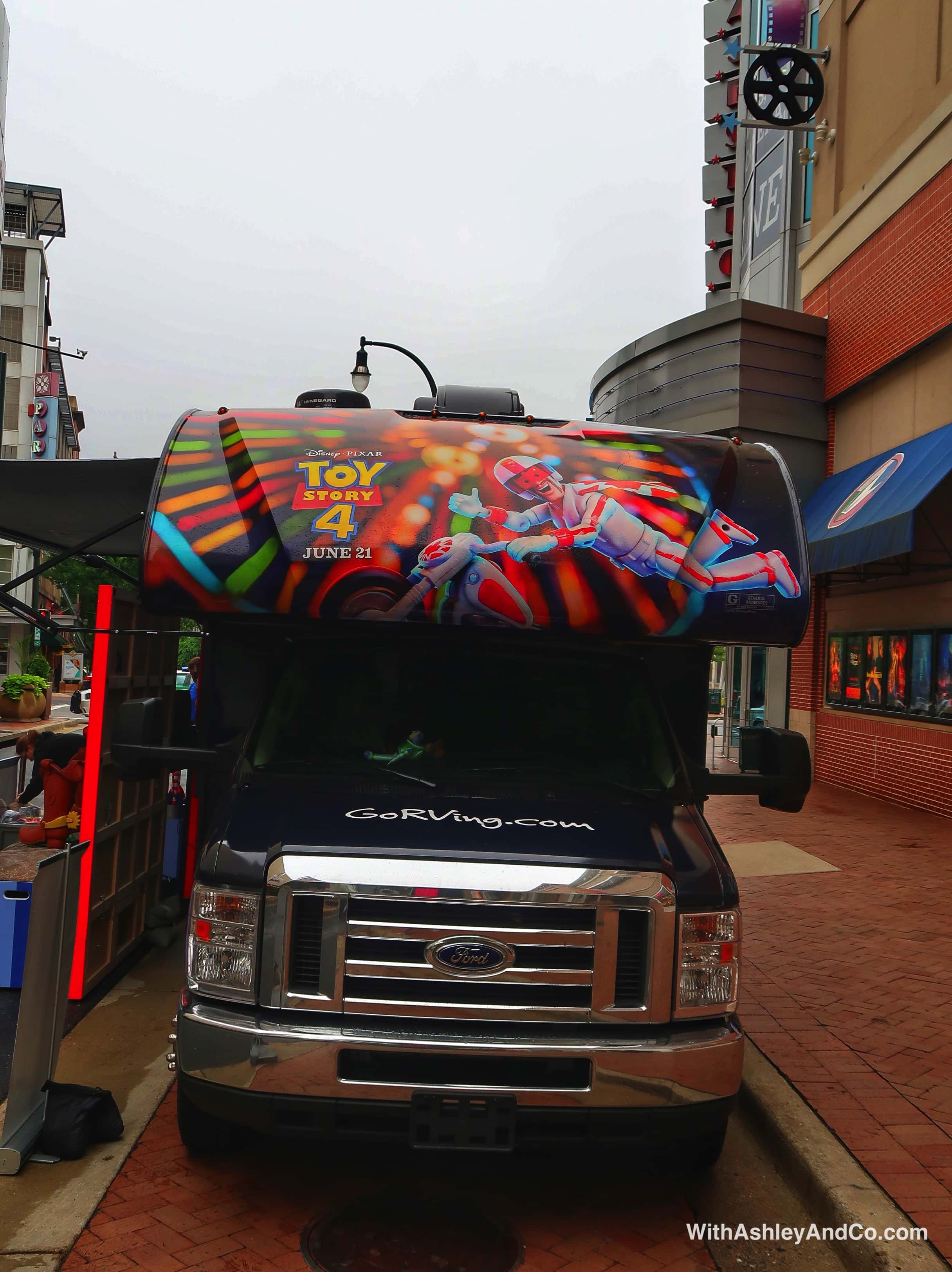 RV road trip adventures are as much about forming unbreakable bonds as the travel itself. Now in its 22nd year, Go RVing challenges Americans to 'find their away' and pursue their passions more frequently when they travel by RV. Road warriors can get their own RV adventure started by visiting GoRVing.com.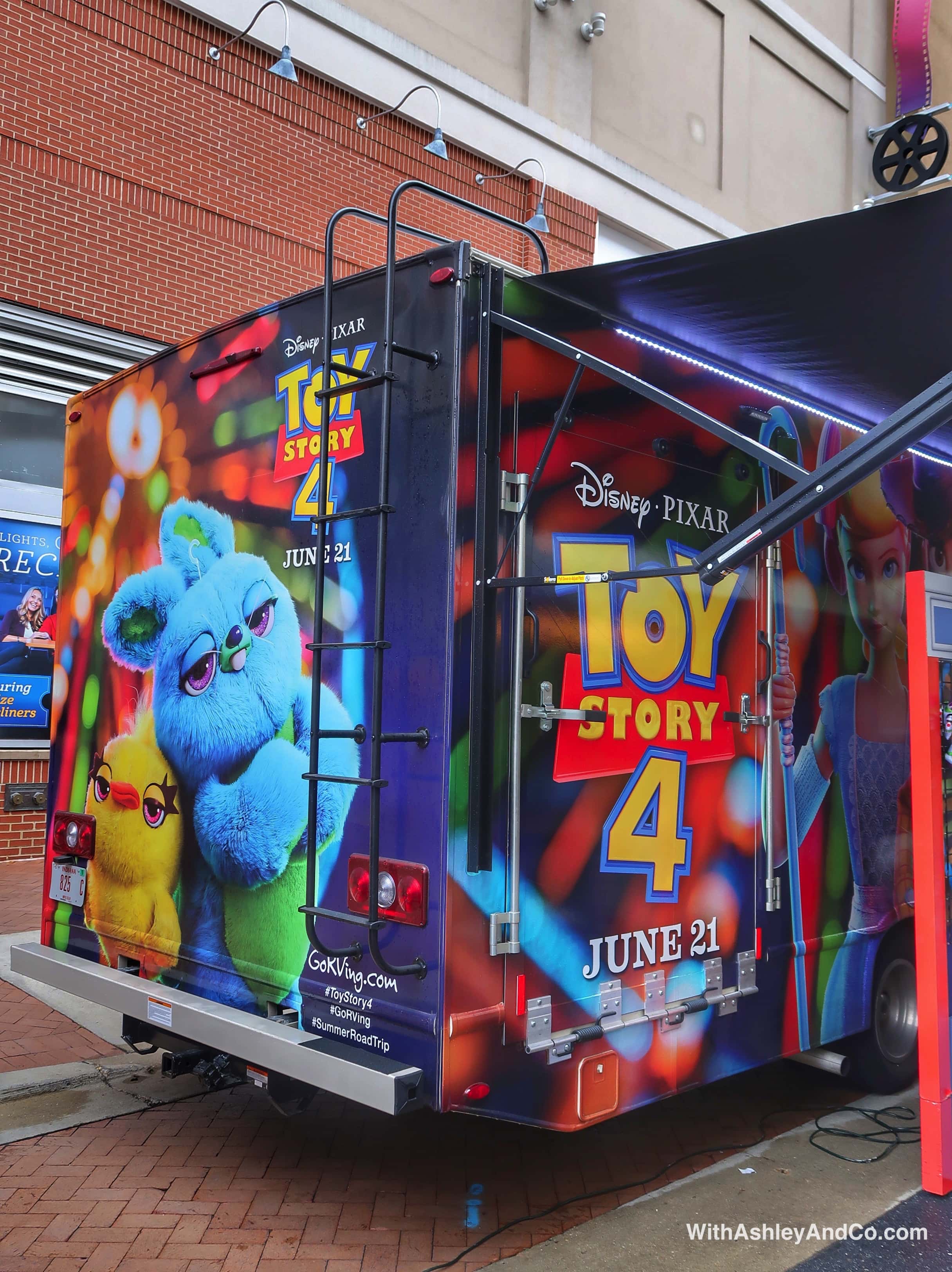 Toy Story 4 Summer Road Trip Locations
The fully-wrapped RV will hit 20 cities, including Los Angeles, Dallas, Miami, Atlanta, Philadelphia, Boston, Chicago, Denver and more! So look out for the Toy Story gang in your local city!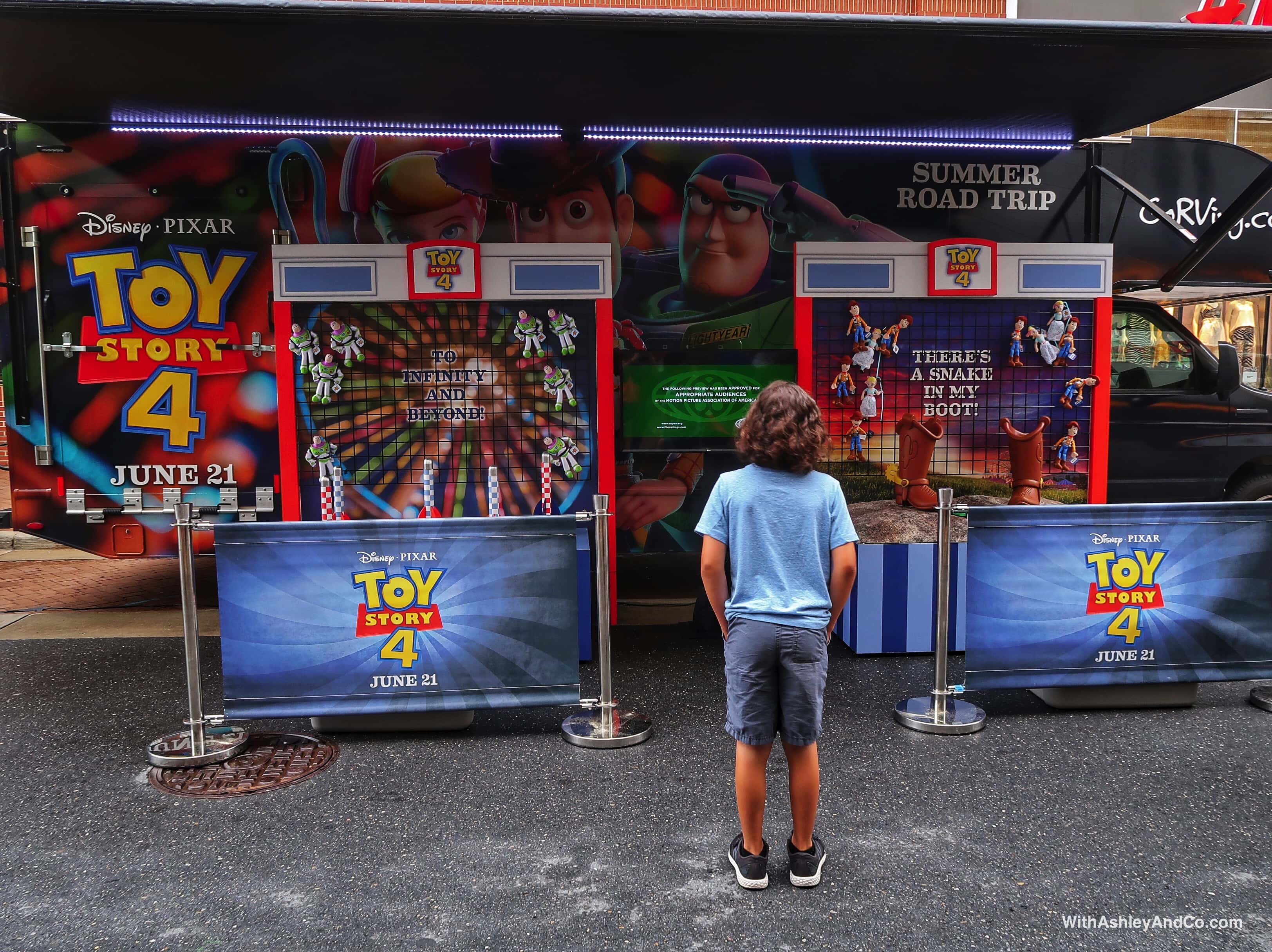 Toy Story 4 Trailer
Toy Story 4 is in theaters everywhere June 21, 2019. Tickets are on sale now!