The countdown for Frozen 2 is on. We are about to Let it Go next week and join Elsa, Anna, and their friends on their all-new adventure Into the Unknown. Sorry couldn't help myself, ahem, moving on. We are excited for the film and all things Frozen. Hasbro was kind enough to send us a mega box full of must have Frozen 2 dolls and games. Take a look!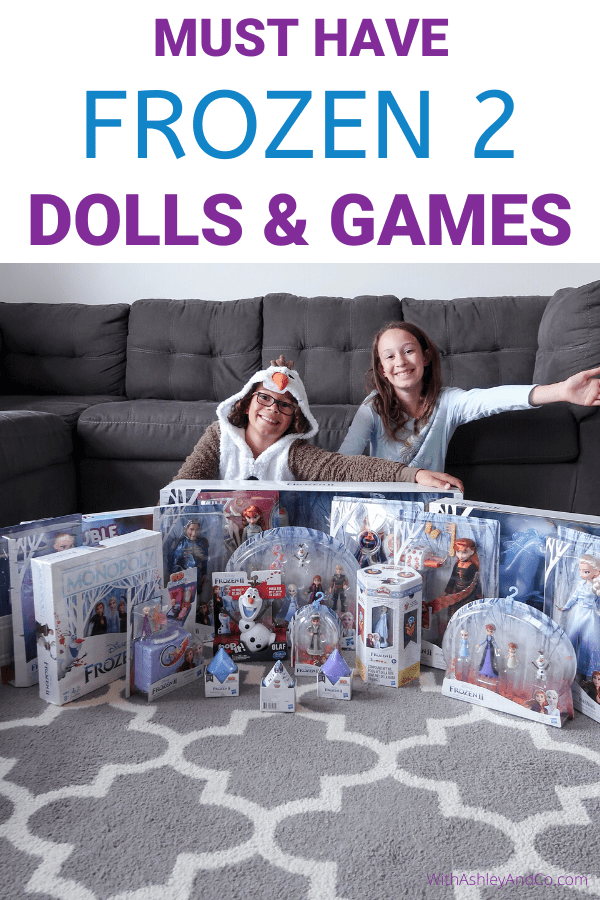 Thank you to Hasbro for sending these over. All opinions are our own. Affiliate links in use.
Must Have Frozen 2 Dolls
Frozen 2 means new dolls, games, playsets, and fun! Plus with characters like Honeymaren, Mattias, and Nokk joining the group, Frozen fans have more toys than ever before and that is not a bad thing. My kids are both big Frozen fans and could not wait to open everything. Just look at how cute my Olaf is with the one from the Sledding Adventures pack!
Related: Meet The New Frozen 2 Characters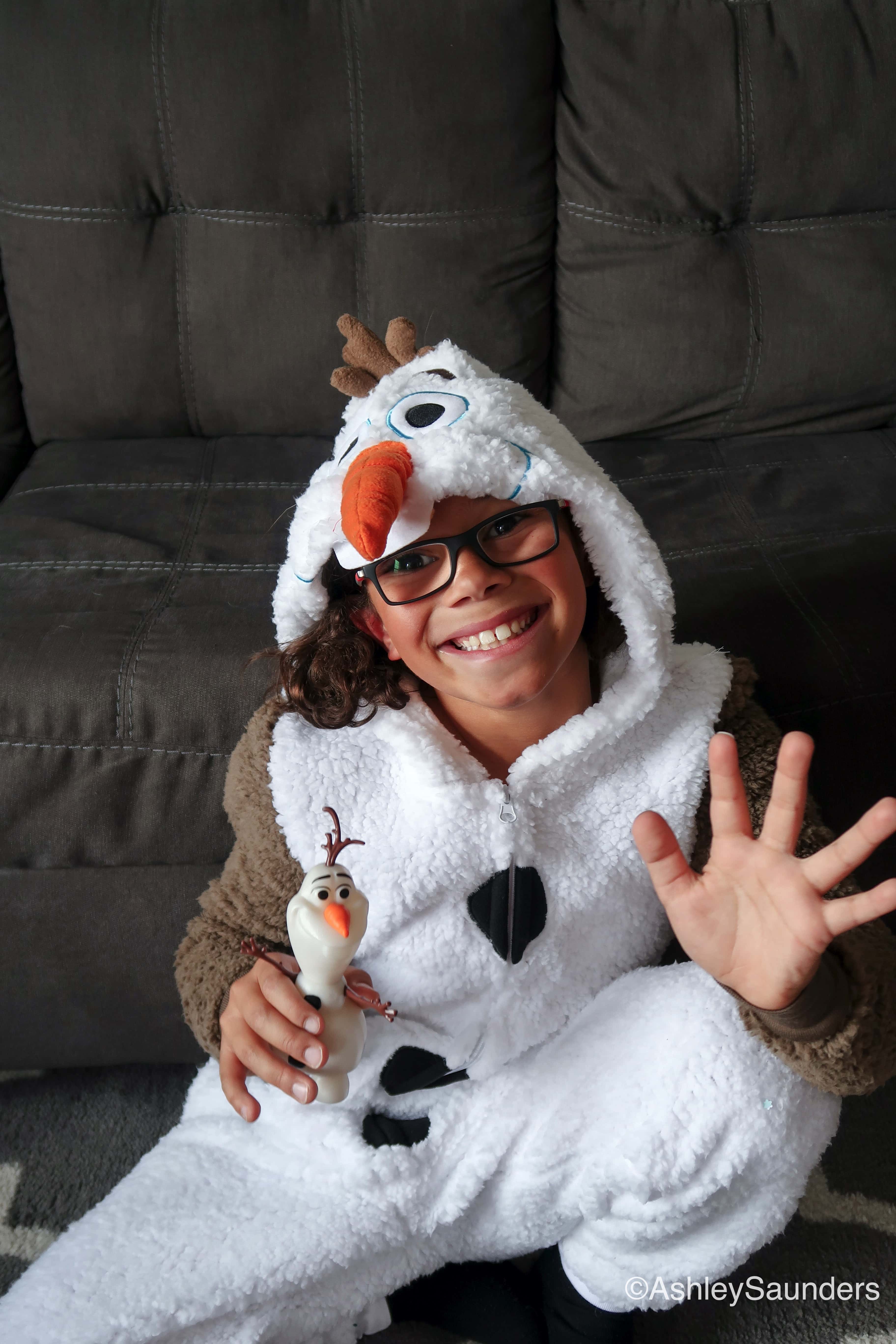 Right out of the box, my daughter could not wait to play with Elsa, Anna, and Nokk. Singing Elsa belts out her new power ballad "Into the Unknown" while Anna sings "The Next Right Thing." Nokk does not sing but he is the coolest water spirit ever according to my kid. I will report back on how cool he is once we see the film.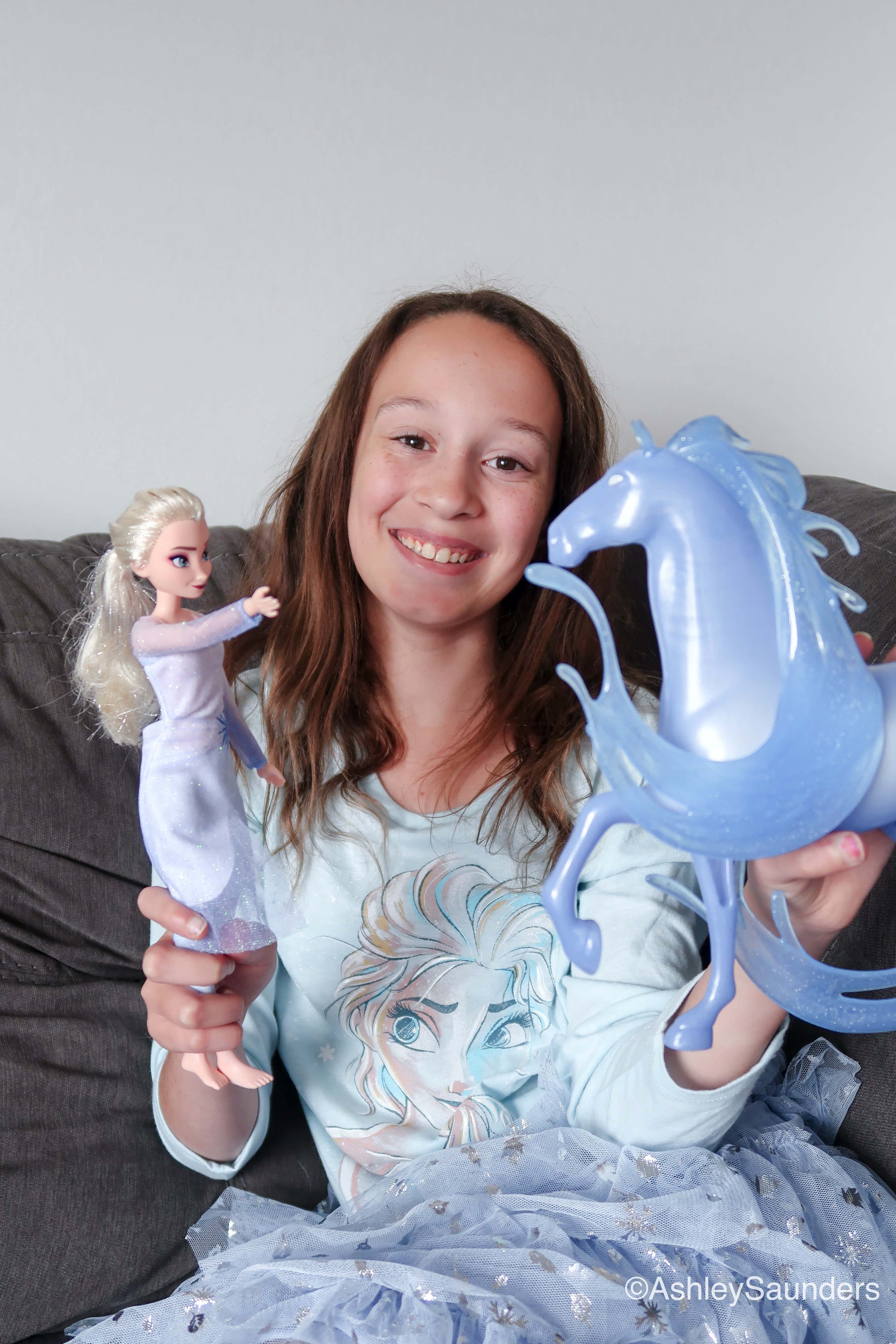 I am digging her leggings/pants here, it reminds me of the Ralph Breaks The Internet Comfy Princesses. It looks like Elsa took the knowledge of yoga pants back to her kingdom. And if a Queen can rock them to freeze water and stuff then I can wear them to run to Target.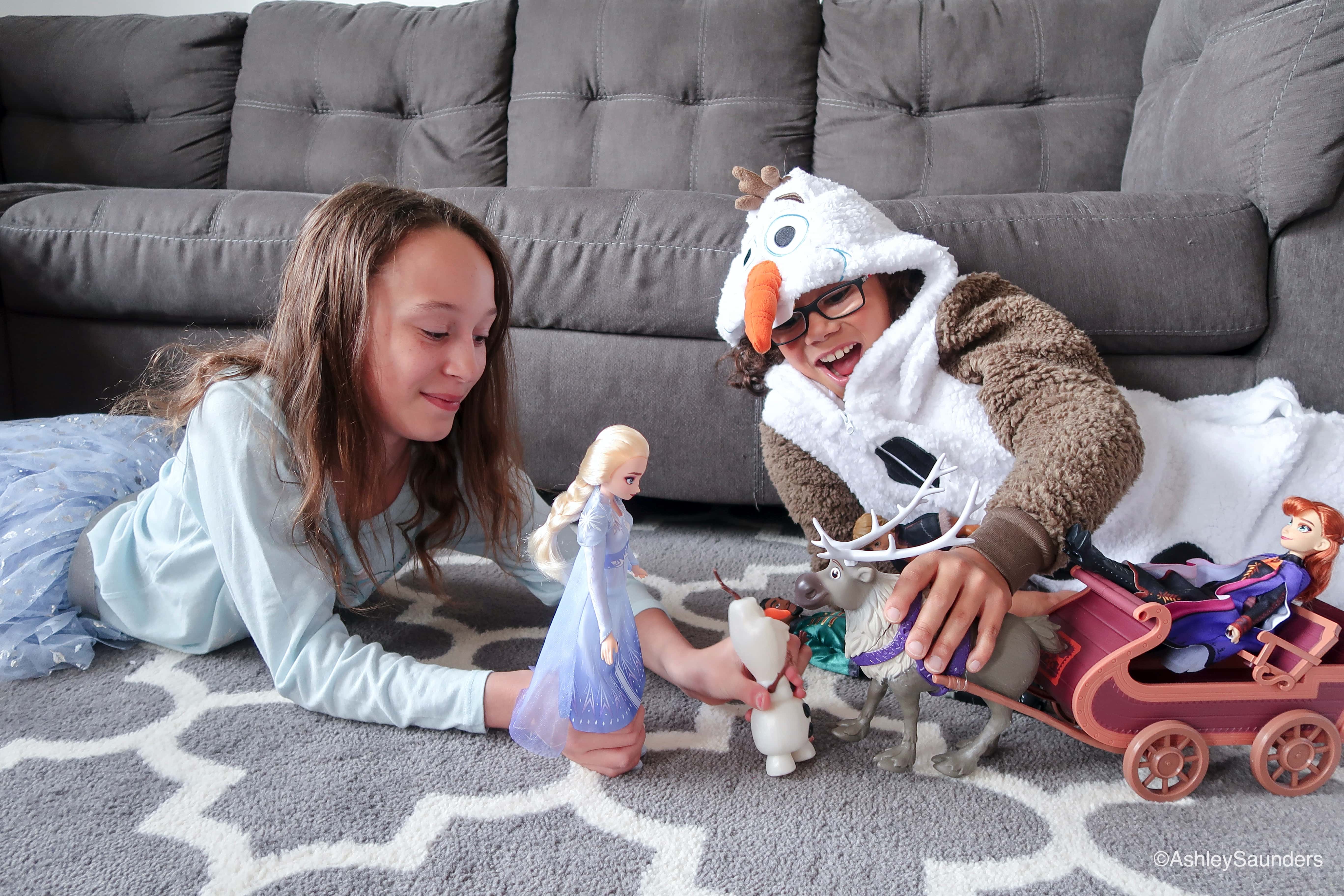 Speaking of Elsa and Anna, there are a variety of doll options to choose from. You can get them in their Arendelle fashions, sister styles, adventure collection, and more. It might be hard to pick just one or three.
When I was a kid, I would want one of each to properly act out every scene. Pretty sure I passed that sentiment onto my kids based on their negotiation tactics for new toys.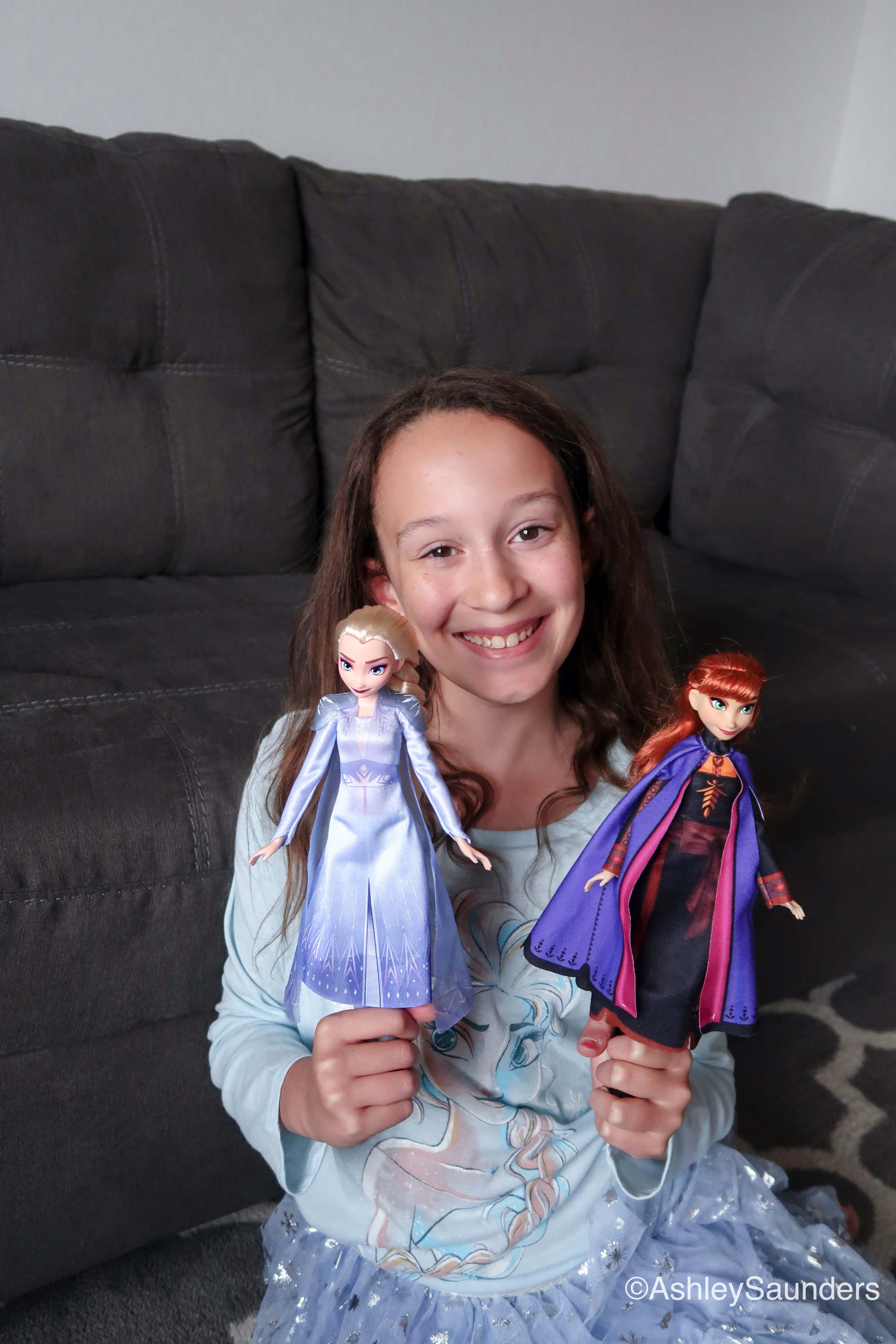 Sure Hasbro sent these for my kids and yeah they sell them in the kids' section of the store but, no lie, I wanted to keep the sleigh and Sven (my fave) for myself. I got vetoed though. Whatever. See if I share any of my hot chocolate with them next movie night…
Okay fine this smile right here makes it worthwhile to give up the sleigh to my son. At least he promised to give me some turns with Sven the next time we play Frozen 2 together.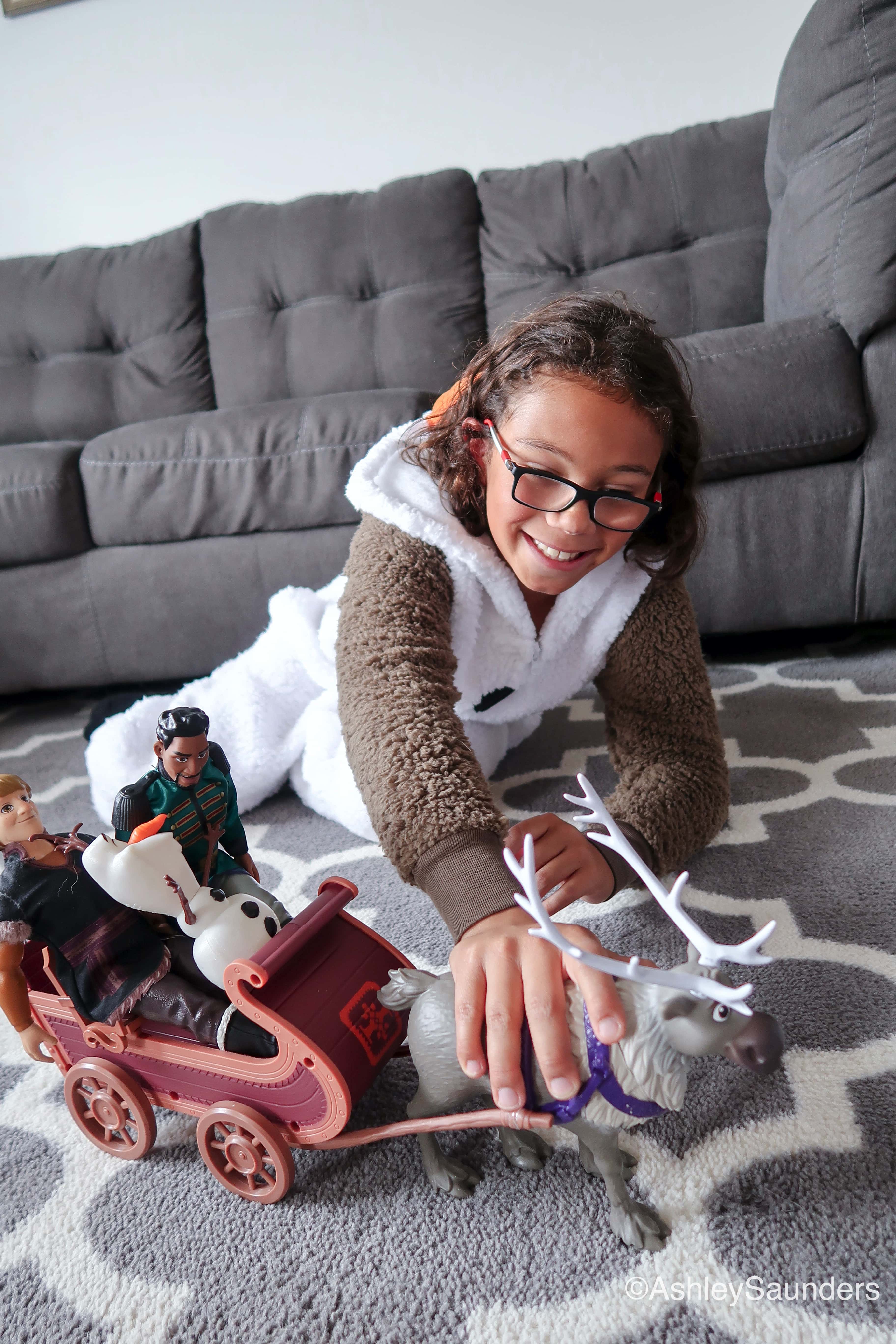 Here is our complete list of new Frozen 2 dolls and playsets with handy links for all those parents getting a jump on gift buying. Trust me, these will be selling out. Remember how the Frozen craze was last time around? It is about to level up!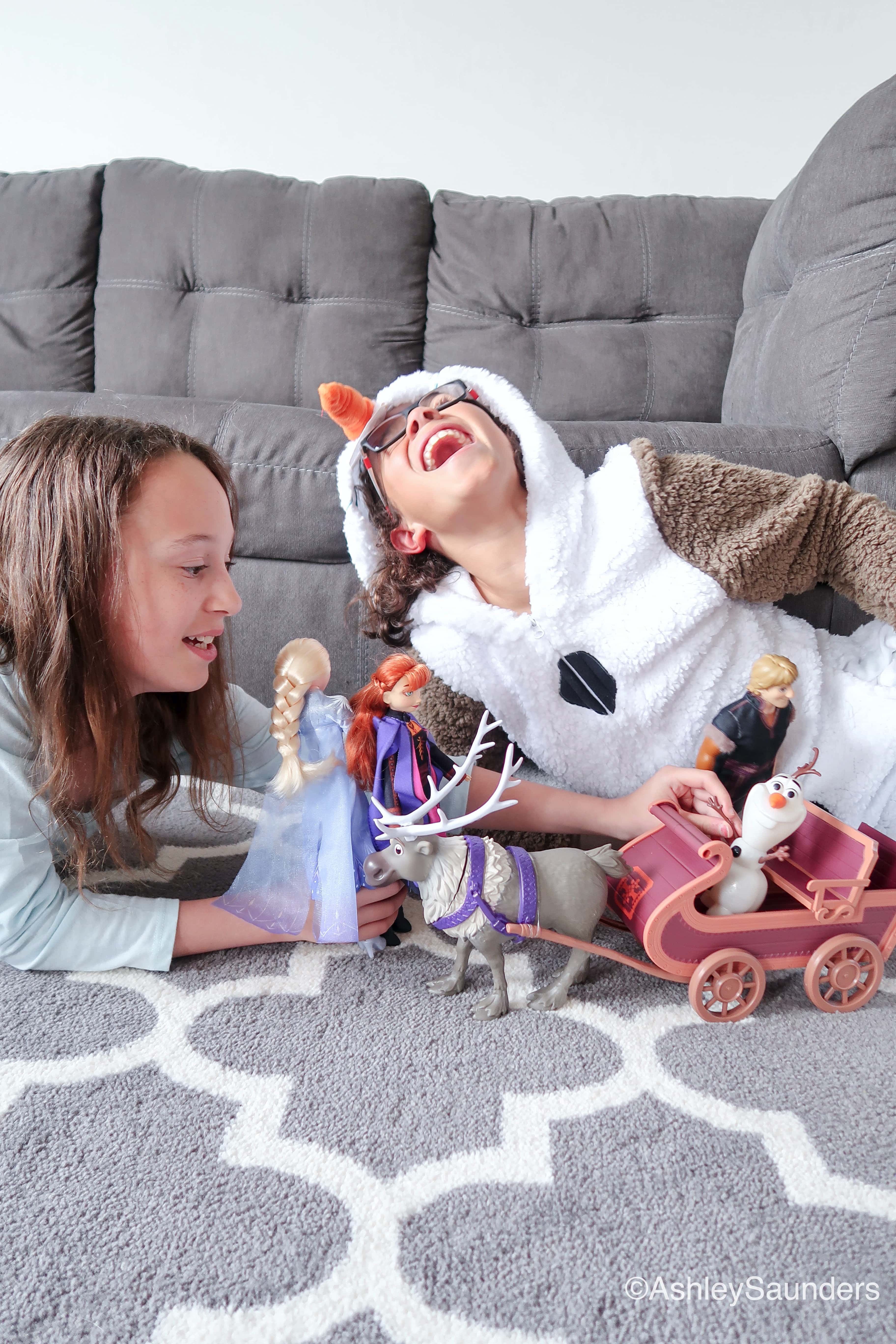 Frozen 2 Games
Not only are there dolls for days, but Hasbro has also released some excited new games and toys to go along with the movie. Gather the family for game night and play Frozen 2 Monopoly, Frozen 2 Trouble Olaf's Ice Adventure, or Olaf Bop It. Not to brag but I'm currently winning at the Bop It game.
Get creative with the Play-Doh Mysteries Frozen 2 Snow Globe Playset like ours or one of the other fun Play-Doh kits. That magical fountain set looks super cute by the way.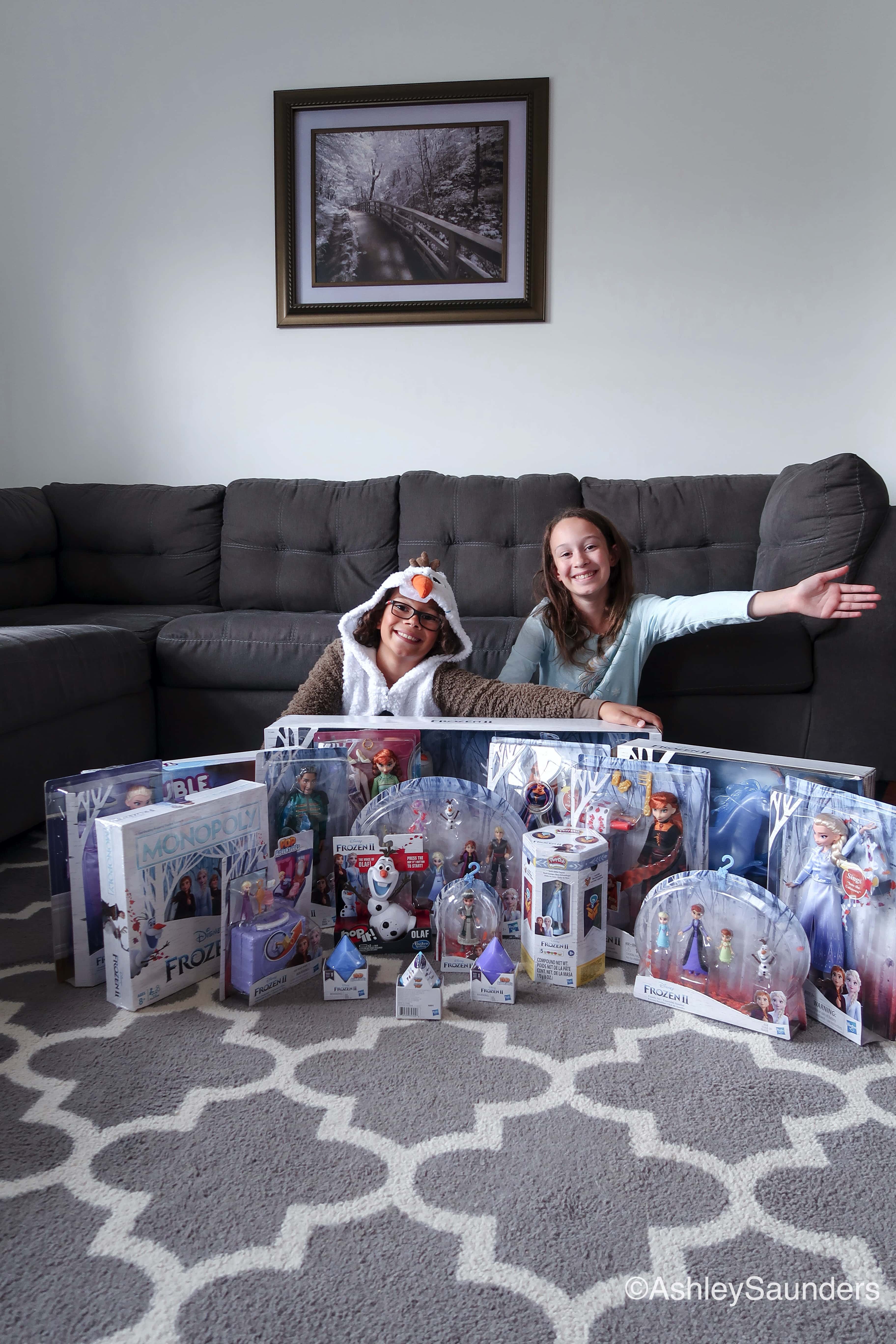 Where Can I Buy Frozen 2 Dolls and Games?
Whether they just want Singing Elsa, Sister Styles Anna, Mattias, or all of the characters, these new Frozen 2 dolls and games are going to be on every wish list, toy guide, and top picks list this year. You can find all these amazing Frozen 2 dolls and games on Amazon and Hasbro.com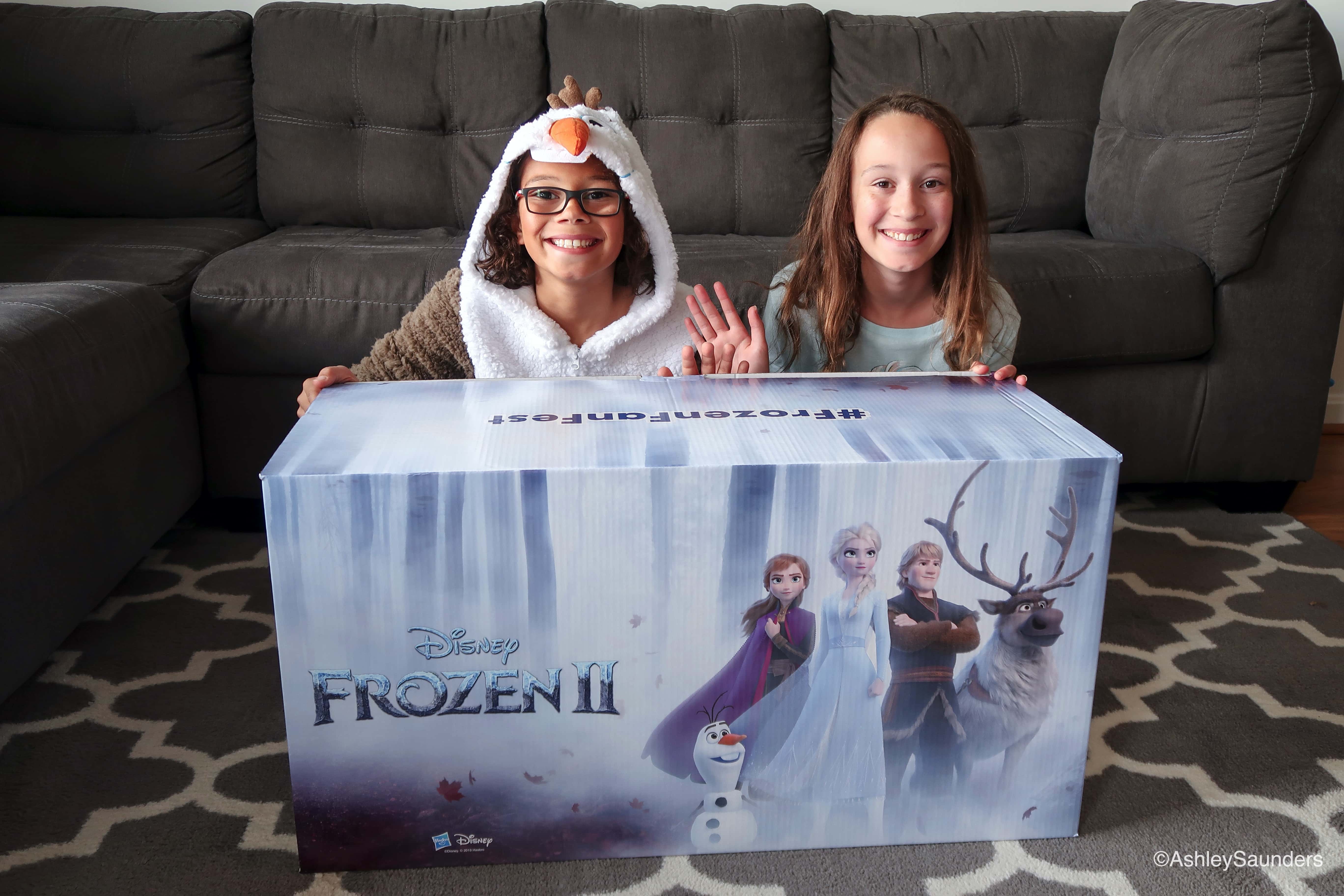 Unboxing the NEW Frozen 2 Dolls and Toys
To see each toy up close and find out who was hiding in those super, awesome blind boxes watch our unboxing video.