Anyone else have kids going stir crazy because they are stuck inside? I mean truth be told, I am also kinda going a bit crazy myself. This extrovert is struggling with this whole stay in the house thing. But I found a fun way the kids and I can both burn off some energy while having fun together.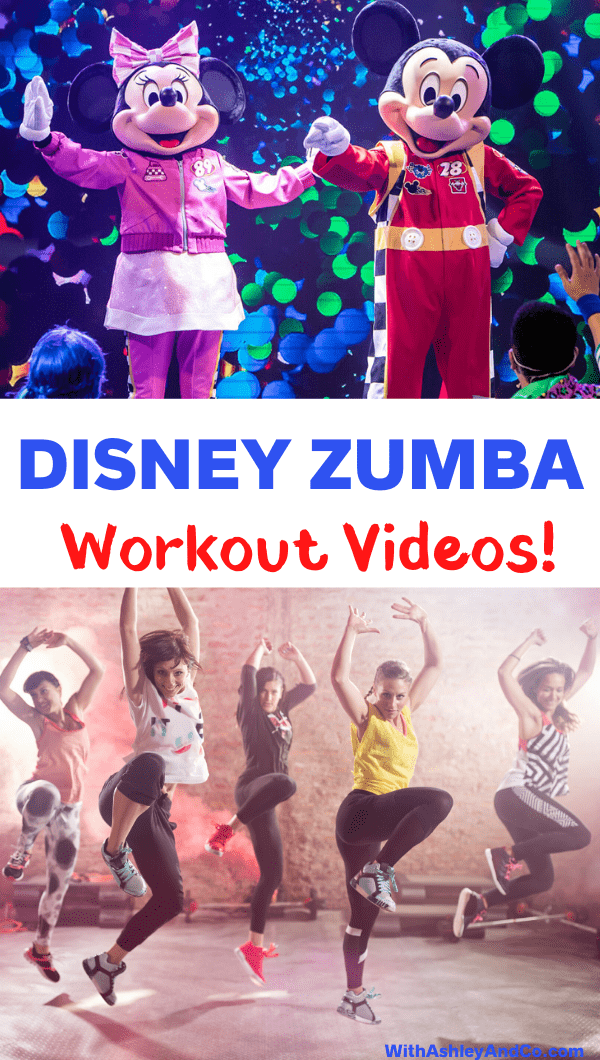 affiliate links below
Disney Zumba Videos
Shocker it involves Disney magic! I love to dance and so do both of my children. Zumba is one of the things I miss about being able to go to the gym. Fortunately, YouTube exists and plenty of instructors have shared their routines. But if you're familiar with Zumba, not all the music or moves are what you would call family friendly.
While searching for videos for myself, I found some Disney Zumba videos. Naturally I had to check that out and I have found my people. These instructors have come up with routines to some of my favorite Disney songs. So not only will I be dancing my heart out but singing too!
These Disney Zumba dances will provide a solid 30 minutes of cardio for the whole family. Oh and a lot of smiles too. You can't help but smile when you're dancing and singing along with You're Welcome from Moana.
Where can you find Disney Zumba Videos?
The obvious answer is YouTube. However you run the risk of being sucked into the rabbit hole of videos and suggested content and there goes your whole workout time. I've made a Disney Zumba Playlist for our family and yours. Just click here for our Disney Zumba Workout List and have some fun!
Quick suggestion: The best way to do this if you're able is to cast YouTube to your TV. You can do this either using the YouTube App or from YouTube.com.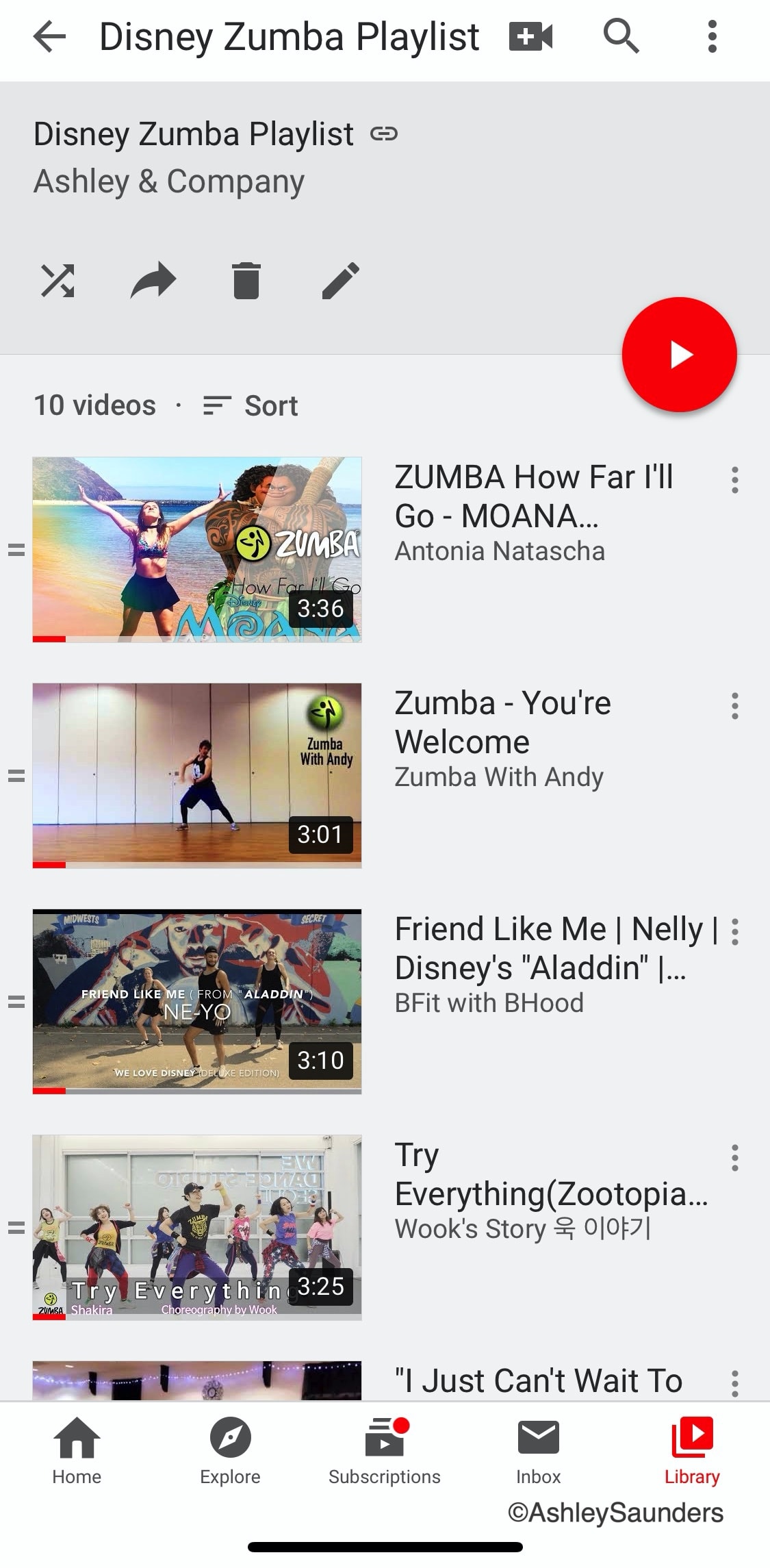 Casting Videos From YouTube
Casting videos from YouTube or the YouTube app is simple. Make sure your Chromecast is connected to the internet and your TV.
If you don't have one, they are available at many online retailers including Best Buy.
From YouTube.com simply click on the casting icon in the lower right of the video screen to cast to your television. If using the app, the icon is at the top of the home screen.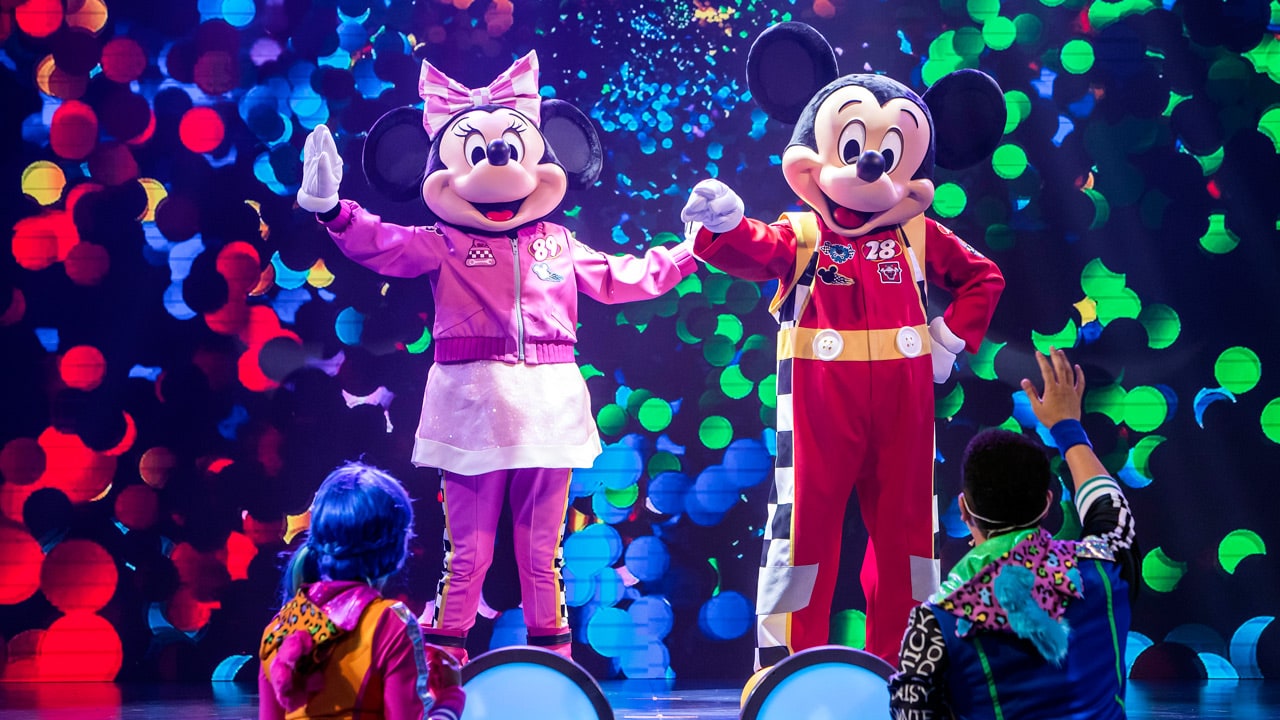 Other Indoor Activities for Kids
Thirty minutes of working out is great but what about the rest of the day? Entertaining kids that are stuck inside is not on the top of my I'm so excited for this list. While it's not my favorite thing to do, there are some great indoor activities for kids that include the magic of Disney and/or bring some educational value to the table.
If you're stuck on how and where to find educational resources for your children read 40+ Free Online Resources for Kids. This lists includes links to free educational websites, virtual tours, art classes, and more. It is currently my sanity saver for virtual school work.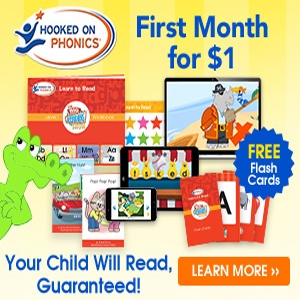 Disney workout videos are great but they might have you and your kids missing Disney a little bit more. Until we can get back to Disney, we are choosing to create Disney magic at home. Disney recipes, Disney crafts, and good old fashioned Disney fun awaits.
Reward all that hard work with binging family friendly content on Disney Plus! If you haven't signed up yet you can do so today for a free trial of Disney+!