This week on WandaVision viewers and characters are transported to the 1970s. There is color, a pregnancy, and that ever linger sense that something is not quite right in Westview. Let's do a breakdown of Now in Color and look at the WandaVision episode 3 Easter eggs.
Spoilers ahead if you haven't watched WandaVision episode 3.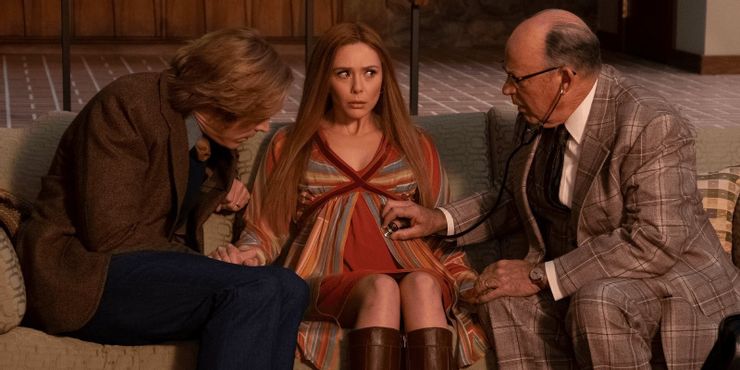 WandaVision Episode 3 Easter Eggs and Breakdown
Welcome to the 70s with The Brady Bunch style intro. The house even looks like the Brady house, iconic staircase and all.
Something is clearly off with Herb their neighbor. Unlike other glitches, Herb's glitch isn't accompanied by choking, glass breaking, or a weird radio call.
The paint Wanda uses to decorate the nursery are by the company Simser. It's not a comic reference but rather one to the show's storyboard artist Jeremy Simser who also happens to be the storyboard artist for Doctor Strange In The Multiverse of Madness.
The names Wanda and Vision are debating on naming their child are Tommy and Billy. These are the names of their twins in the comic books. Also known as Speed and Wiccan.
As Vision practices diapering babies on a doll look close that isn't just any doll. It's Kitty Karry-All, Cindy Brady's favorite doll.
Related: WandaVision Premiere Breakdown and Easter Eggs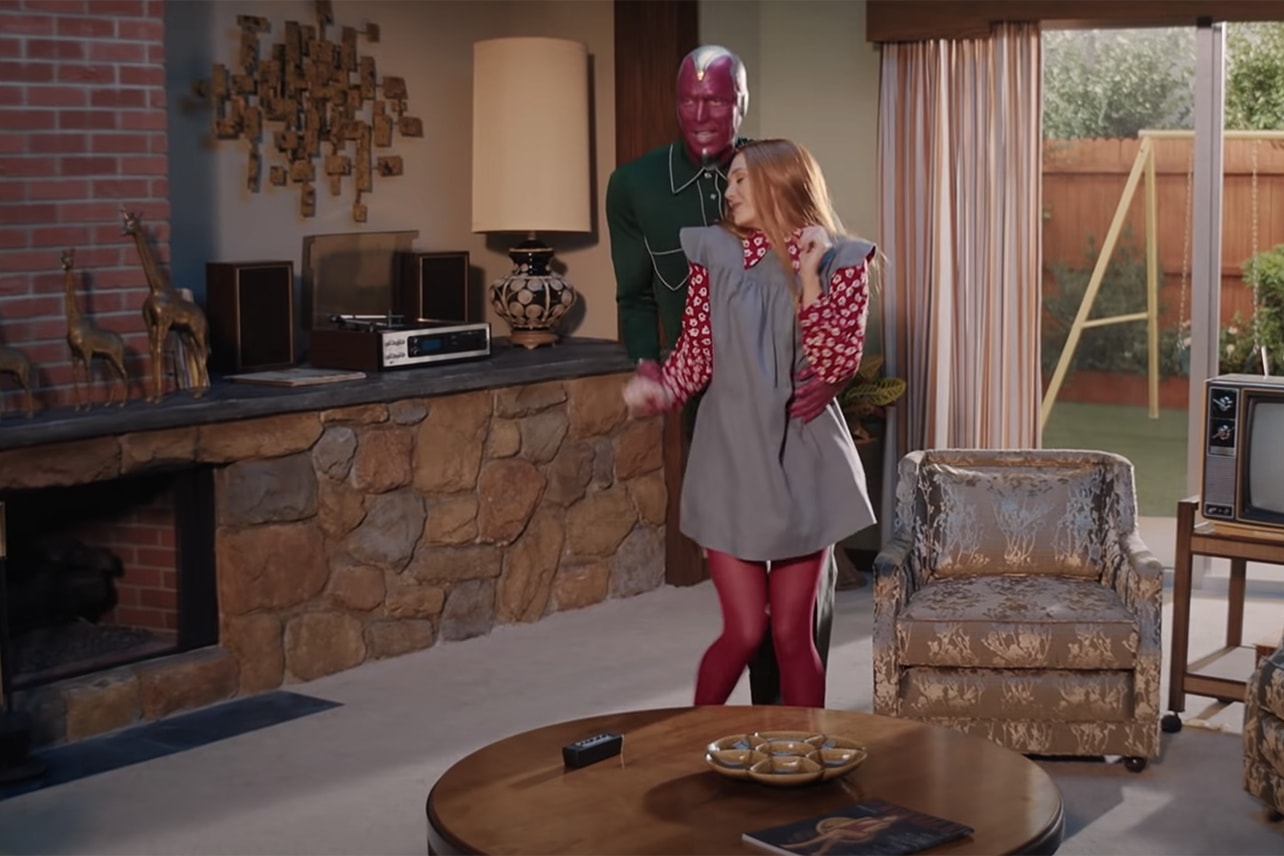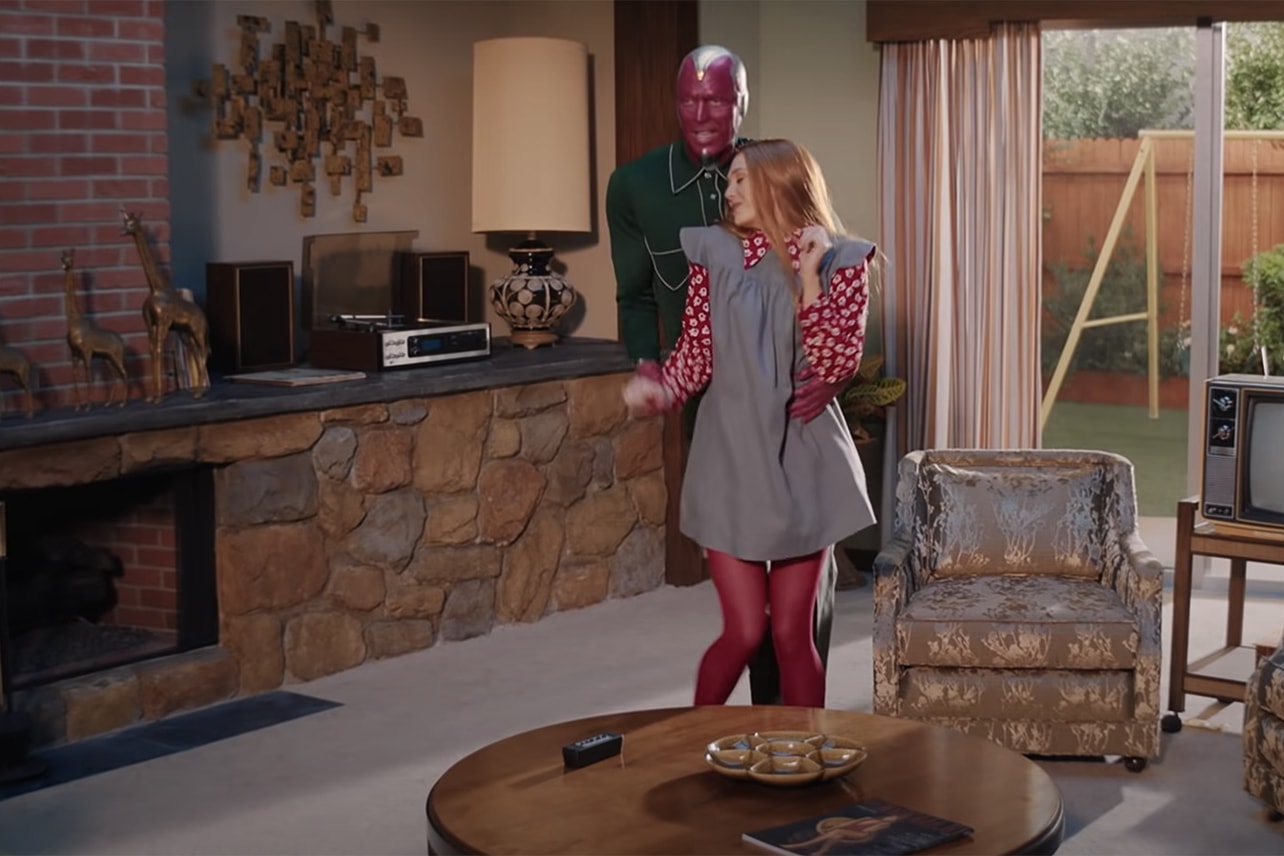 Her pregnancy seems to affect the world around her. Bringing butterflies to life, appliances on the fritz, and the stork.
Dottie's lamp is a statue of twins.
When Vision says "there is something wrong here Wanda", the entire show seems to skip, almost like someone went back in iMovie and cut a scene. In the previous episode it was Wanda doing the rewind, this time it appears to be an outside force.
Wanda wonders whether their baby will be human or a synthezoid. Although no one has really called Vision one in the MCU, this term comes from the comics. Vision is not a robot but a synthetic human.
This week's WandaVision commercial features Hydra Soak. In the commercial the woman feels like she is on a getaway although she is still very much at home. It ends with the slogan "Find the goddess within" which could be a subtle hint to Wanda to claim her full powers. Or more likely, it relates to the scenes in Age of Ultron where Wanda creates realistic hallucinations for the Avengers.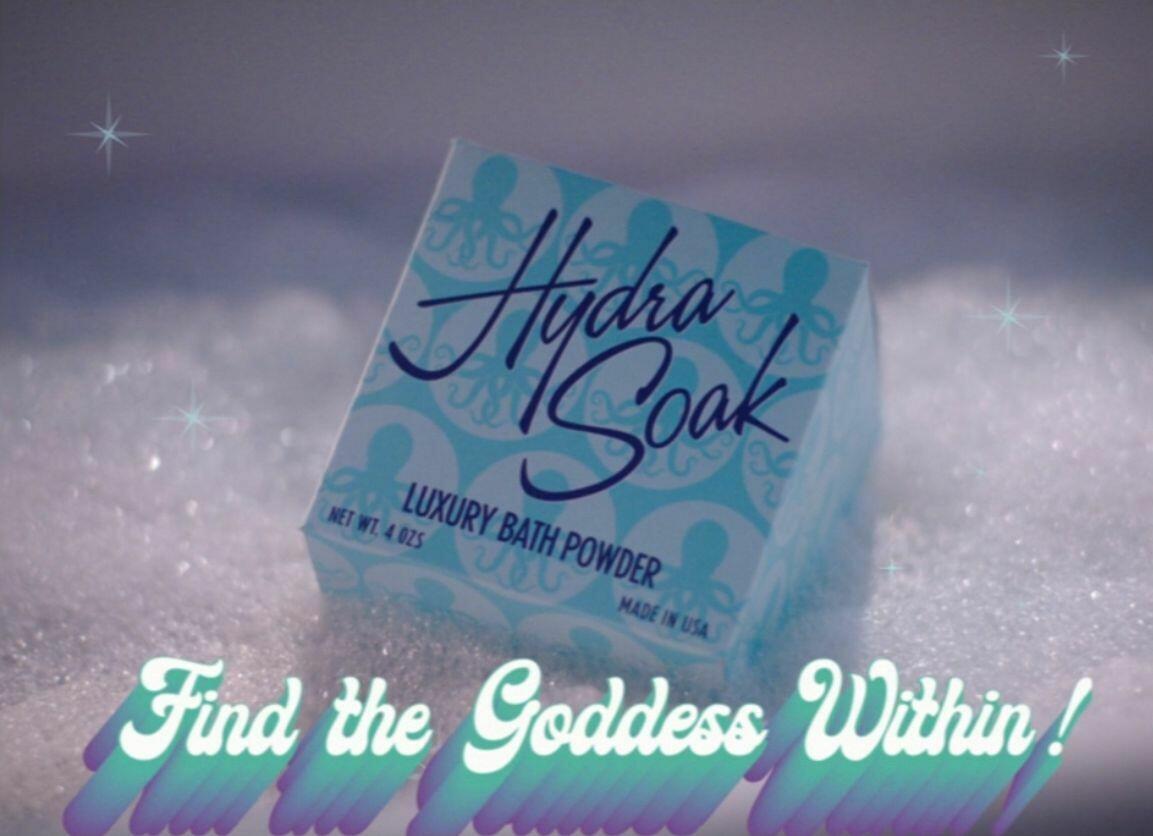 "Billy will be just like his mom." Billy (Wiccan) does end up with Wanda's abilities while his brother Tommy (Speed) winds up with powers like Wanda's brother Pietro.
In the kitchen, Wanda blocks her belly with a bowl of fruit. Geraldine grabs an apple and takes a bite. If Mephisto is involved this might be a metaphor of Geraldine partaking in the fruit of knowledge. It would also explain why she seemed triggered by the lullaby later and became confused about who she is and what she is doing there.
While Wanda continues to try and hide her pregnancy, Geraldine tells Wanda about a breakfast cereal with little "marshmallow moon men" in it. In the comics the Moonmen have hypnotic abilities that they use to control others. Sounds familiar right?
Geraldine has a fish print on her pants, random? Maybe or because she is literally a fish out of water because she doesn't belong in the town as referenced by Agnes and Herb later in the episode.
It seems as if the town residents know there is a problem. The Doctor tells Vision that he won't be able to take that vacation after all because small towns are hard to escape.
Agnes and Herb also clearly know something is going on. They are whispering about Wanda, Geraldine, and the pregnancy. Before Vision can go back inside, Agnes asks if Geraldine is inside with Wanda.
Wanda makes a comment about her twin, Pietro (Quicksilver), to Geraldine. Then she begin singing a Sokovian lullaby to the babies. Geraldine/Monica Rambeau reacts, almost as if waking up and says Ultron killed him.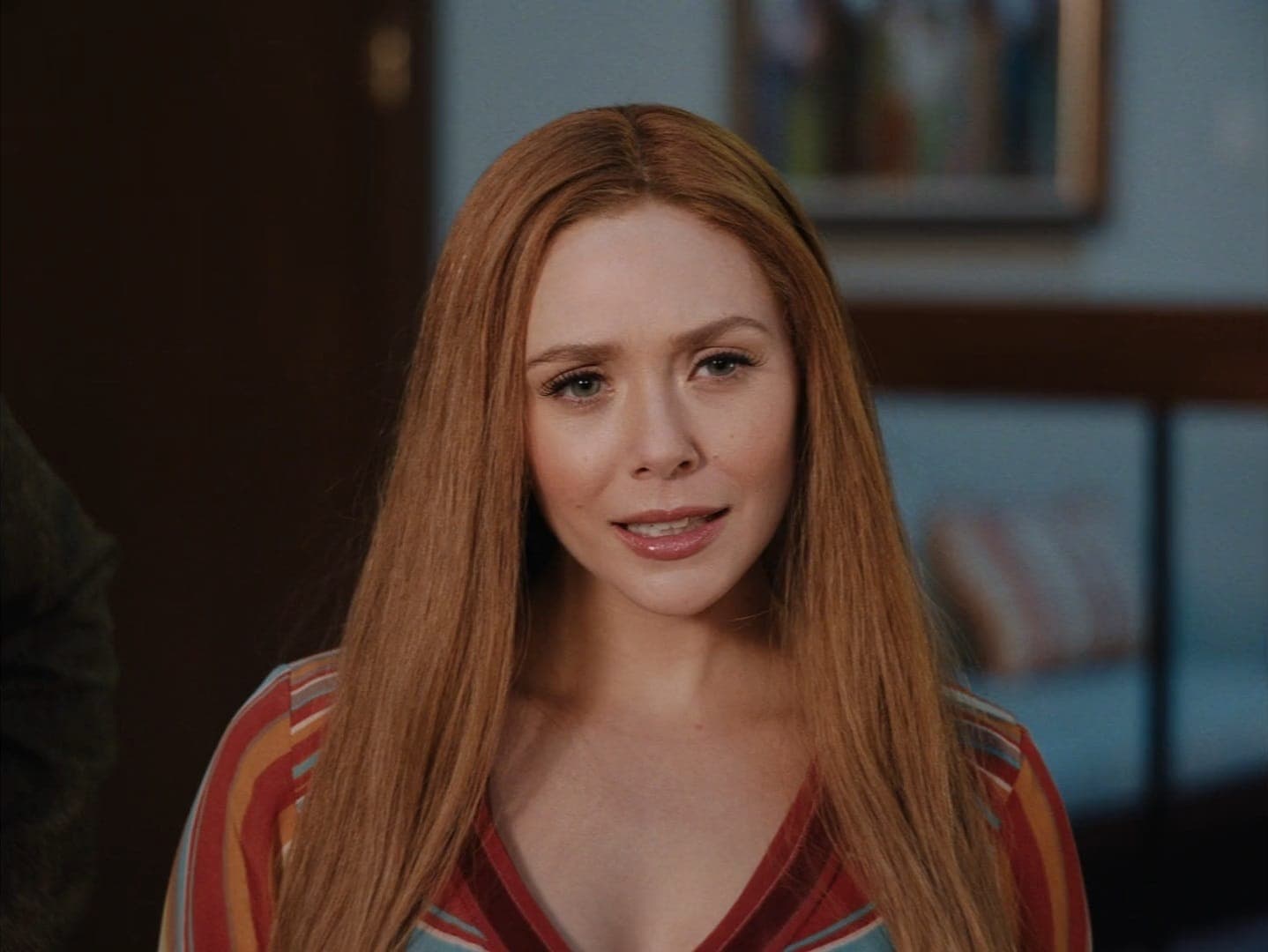 Back outside, Agnes and Herb relay their concerns about Geraldine to Vision. Geraldine is new in town, no family, no husband, no home. Vision is immediately alarmed.
Agnes is also seen in this episode riding a bike similar to the Wicked Witch of the West, another nod to her being Agatha Harkness.
This week we got a better look at the brooch Agnes wears. It appears to have the Grim Reaper on it, brother to Wonder Man. Grim Reaper's helmet was also shown in the opening of Episode 2.
If Geraldine is so new how did she get into Westview? It could be that she was piloting the toy helicopter that Wanda found in the bushes in episode 2, after all we do know she is working for SWORD and the SWORD logo was on the toy.
Related: The Best WandaVision Memes
Back inside, Wanda drops the "sitcom voice" and uses her "normal voice" like from Avengers Endgame and demands to know what Geraldine just said. When Geraldine doesn't repeat herself Wanda becomes angry and asks about the SWORD necklace.
Herb begins to tell Vision why Geraldine is in Westview. "She came here because we're all.." but he never finishes. Agnes looking worried tells him to stop it.
The look on Agnes' face at this point reveals that she knows that telling Vision anything will result in some sort of consequence. From the beginning Agnes has been more clued in the others that something is off although she typically doesn't acknowledge it with words, only looks and reactions (or lack thereof). With her connection to Mephisto in the comics, and the theory that Ralph=Mephisto, Agnes would know more than anyone what he is capable of when crossed.
Given that the other residents find her presence odd and how she reacts to the news of Pietro as if suddenly remembering something she had no idea she had forgotten, it could be that Monica went into the bubble to save Wanda but something or someone messed with her memories as well making her forget her mission.
Since Wanda didn't seem to remember her or acknowledge anything was strange about her appearance until this scene, this could point to Mephisto manipulating the reality within reality.
Geraldine doesn't have any good answers for Wanda and the next time we see her, Geraldine/Monica has been thrown out of the bubble and back into the real world where SWORD is waiting.
The show also moves to a 16:9 format in this episode and out of the classic 4:3.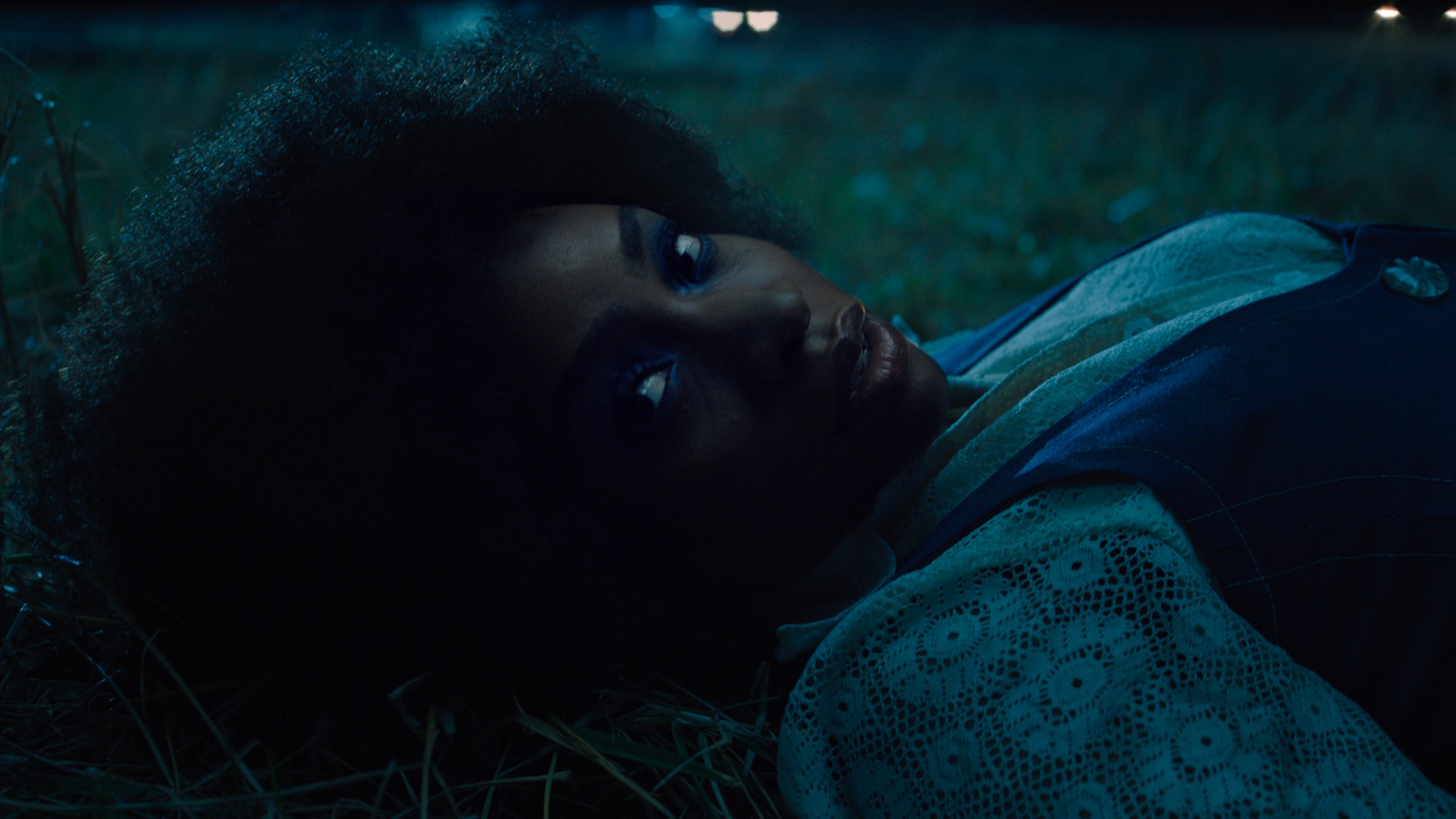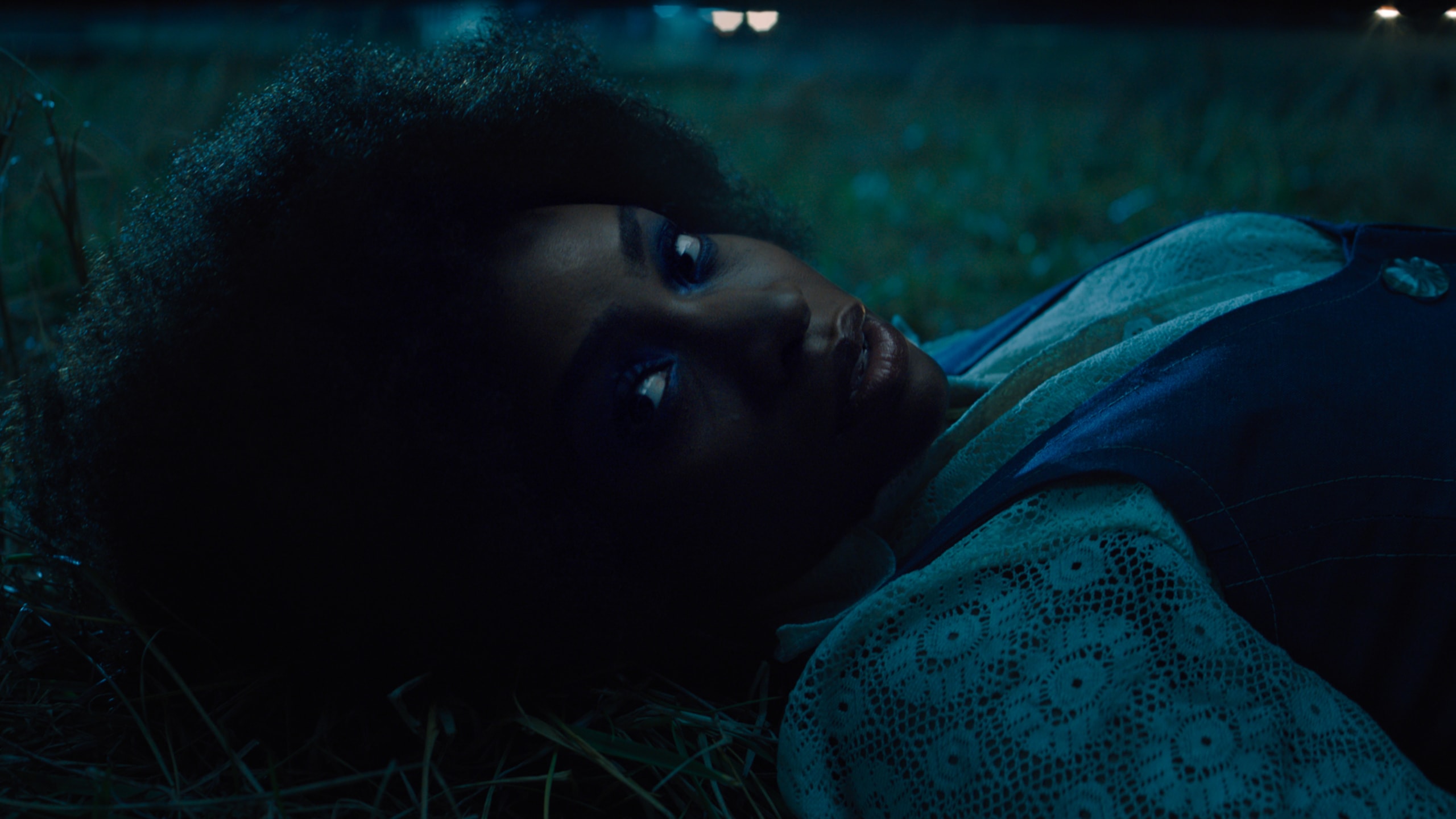 WandaVision is now streaming on Disney+.