The highly anticipated second trailer for Falcon and The Winter Soldier debuted tonight during the game and it has fans buzzing with excitement. From Baron Zemo's iconic comic book look and the appearance of Sharon Carter to the hilarious staring contest between Sam and Bucky let's breakdown the second Falcon and The Winter Soldier trailer.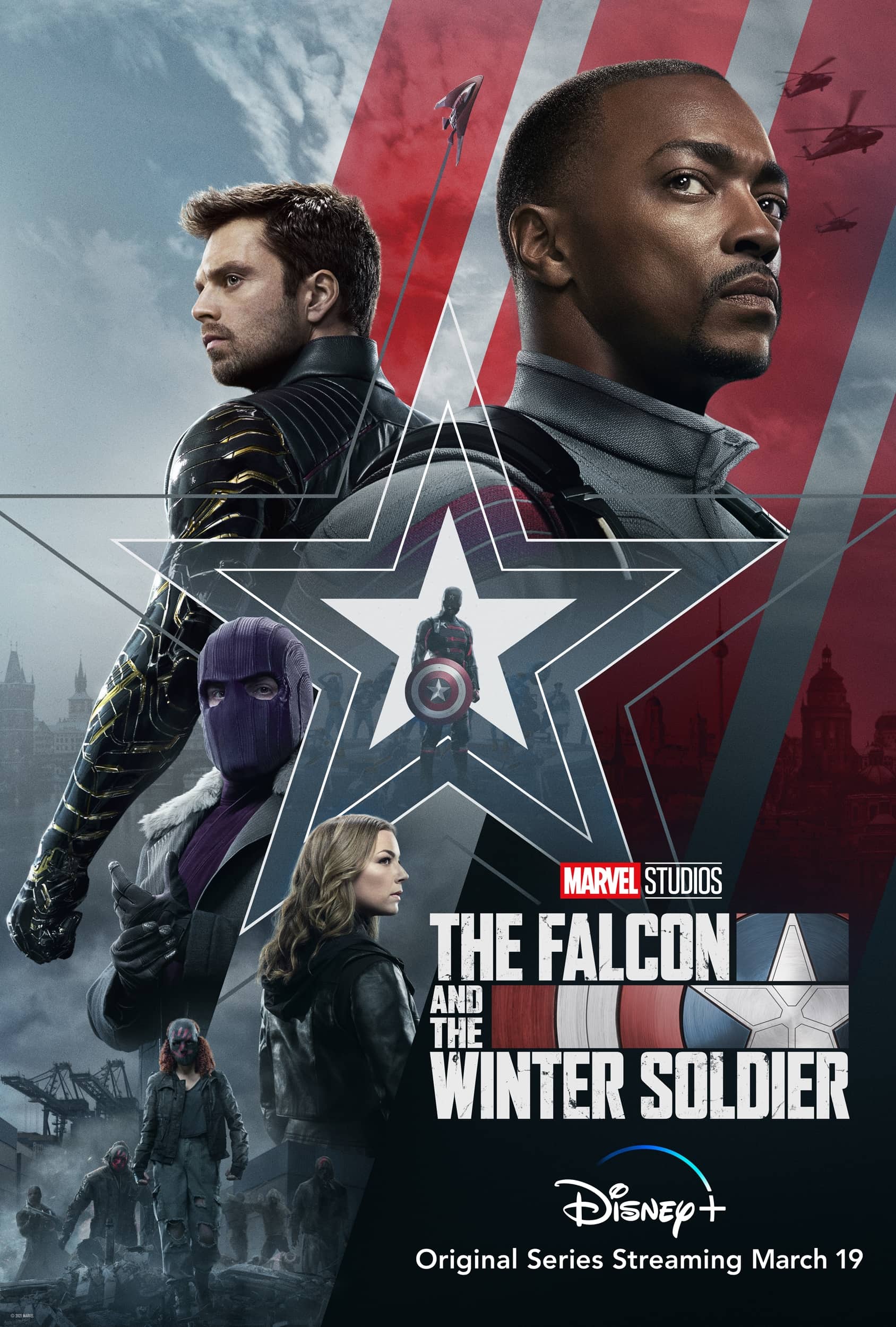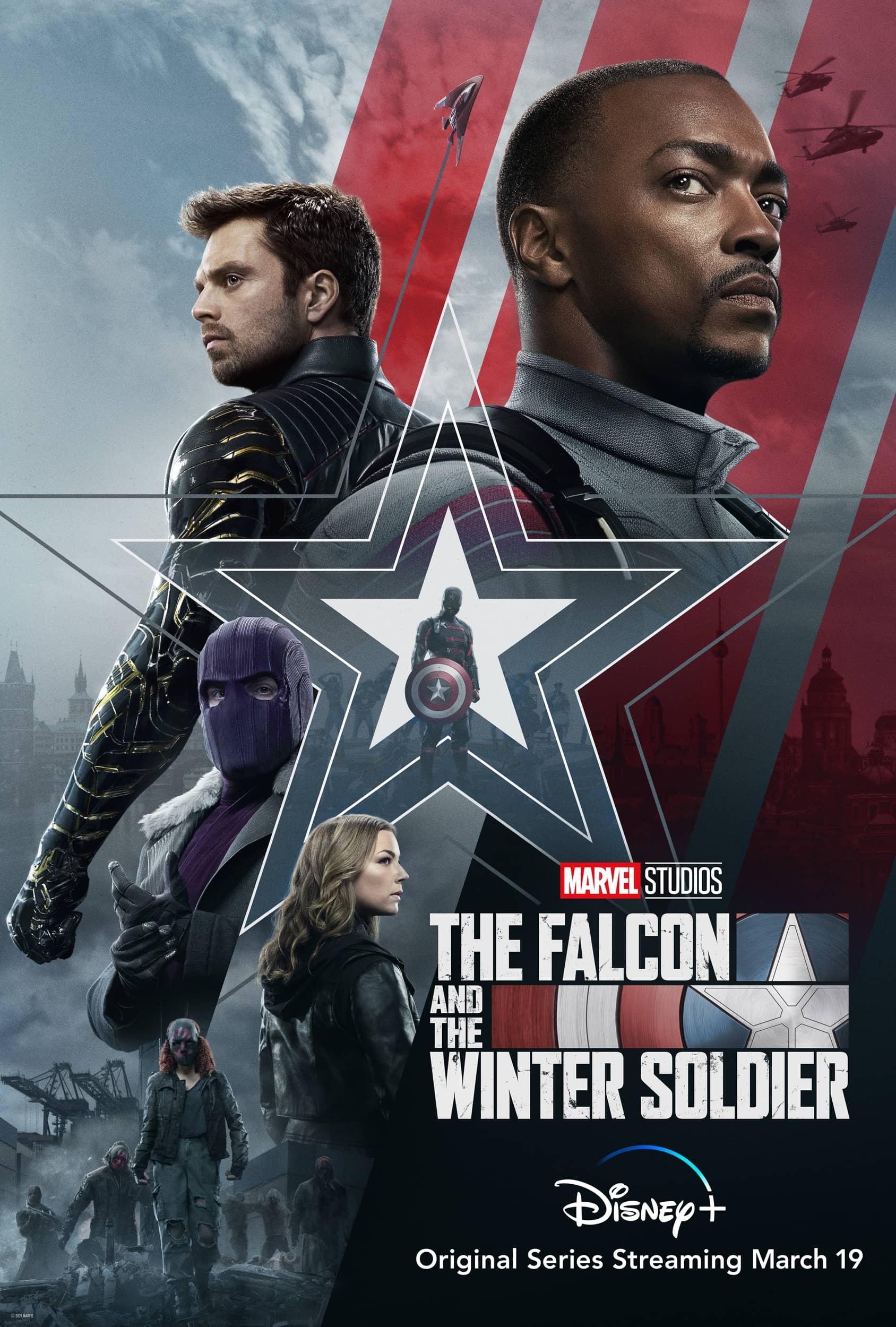 Falcon and The Winter Soldier Trailer 2 Breakdown
The second offering in Marvel Phase 4, Falcon and The Winter Soldier will debut on Disney+ March 19, 2021. For those keeping track, that means WandaVision will end on March 5 and we will get one week to get ready for the premiere of Falcon and The Winter Soldier. Although it isn't officially confirmed, this show could tie into the upcoming Spider-Man 3 film, Thunderbolt series, and Black Widow. From the previous trailer we know Zemo is out of his prison cell, Flag-Smasher is going to be a problem, and US Agent is a tool both literally and figuratively. But what does the new trailer tease?
RELATED: Falcon and The Winter Soldier Trailer Breakdown
Couples Counseling
The trailer begins with Sam and Bucky sitting in a room with a counselor. She asks Bucky why Sam aggravates him. It cuts to a scene we have seen before with Sam jumping out of the airplane while Bucky complains about the lack of a plan.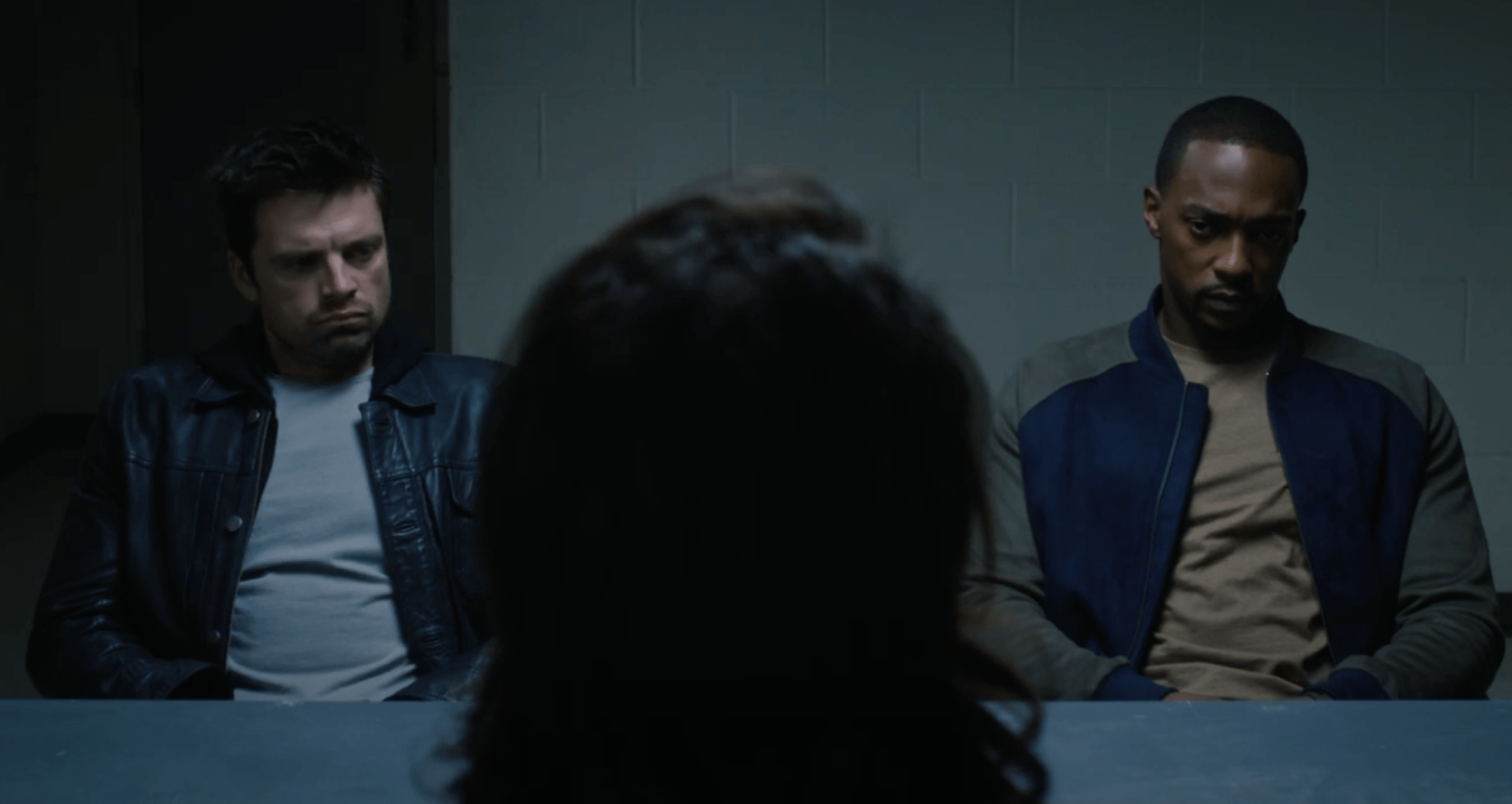 Madripoor
During a shot of the fictional city of Madripoor, Baron Zemo begins his ominous VoiceOver. Before we see him on screen, we get a better look at the Hightown area, aka the wealthy part of the city.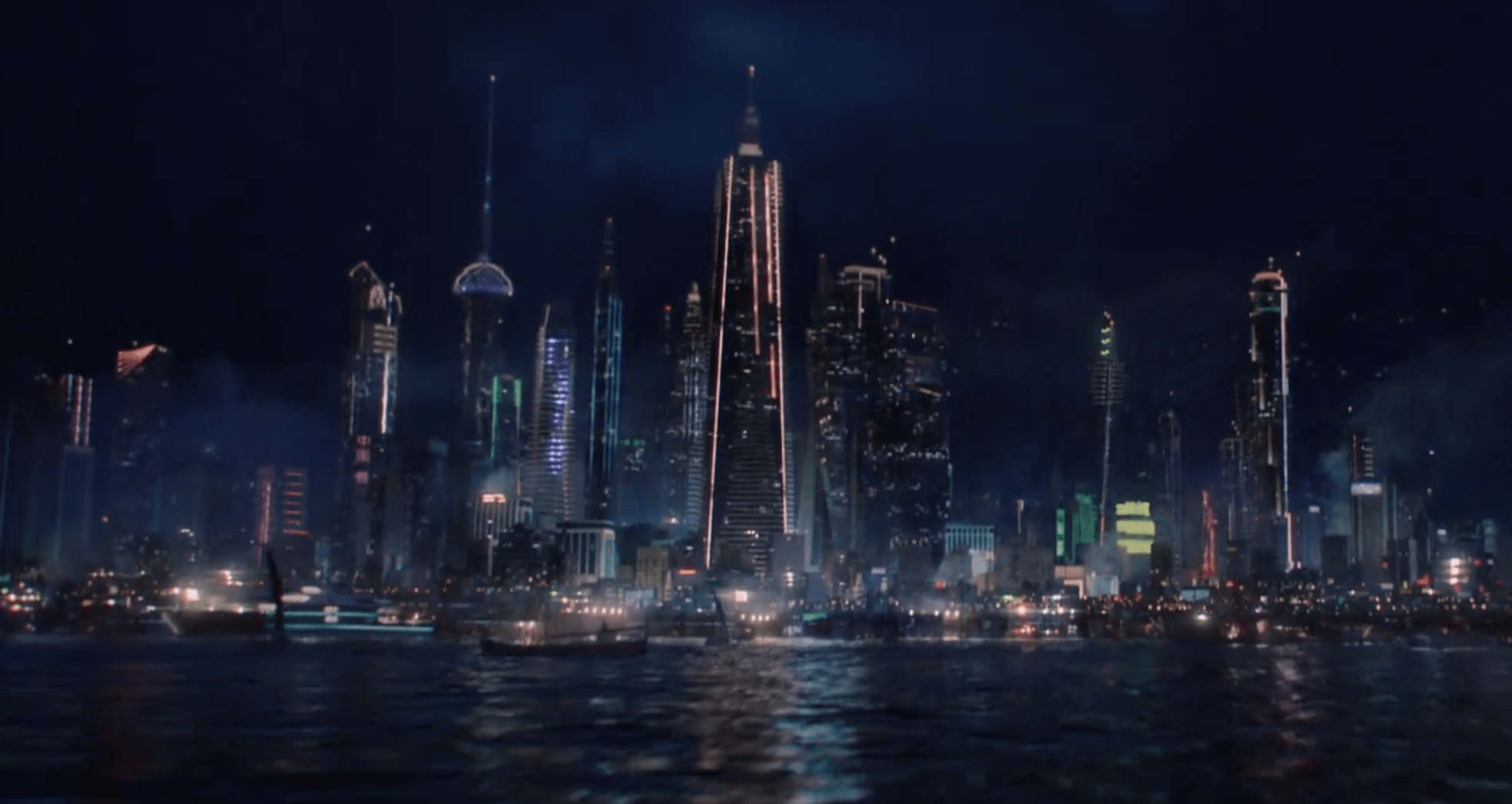 Zemo's Iconic Hood
Helmut Zemo is heard saying superheroes cannot be allowed to exist. We know from Captain America Civil War Zemo has a vendetta against The Avengers and all heroes for what happened to his family in Sokovia. His goal then had been to divide The Avengers and he almost succeeded.
In Falcon and The Winter Soldier it seems that he is ready to continue his mission. He says "I have no intention to leave my work unfinished." This could be foreshadowing him working with the Thunderbolts (another property rumored to be in development at Marvel Studios) or the Masters of Evil which includes villains from Spider-Man's world. As he walks away from his family's monument we see the iconic hood from the comic books.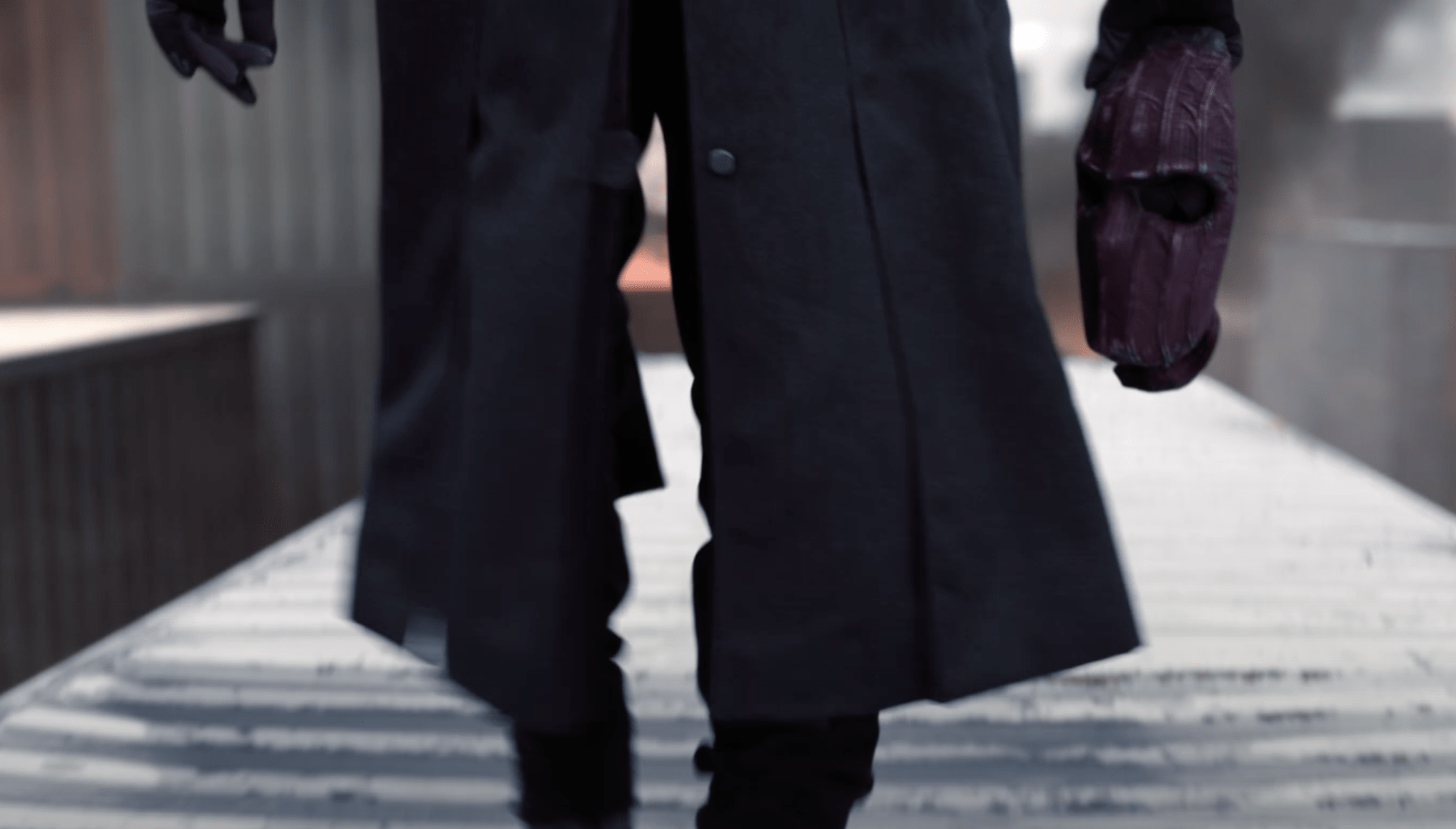 Flag-Smasher
Erin Kellyman from Solo: A Star Wars Story is playing Flag-Smasher. After an explosion she is seen eager to get into some more trouble.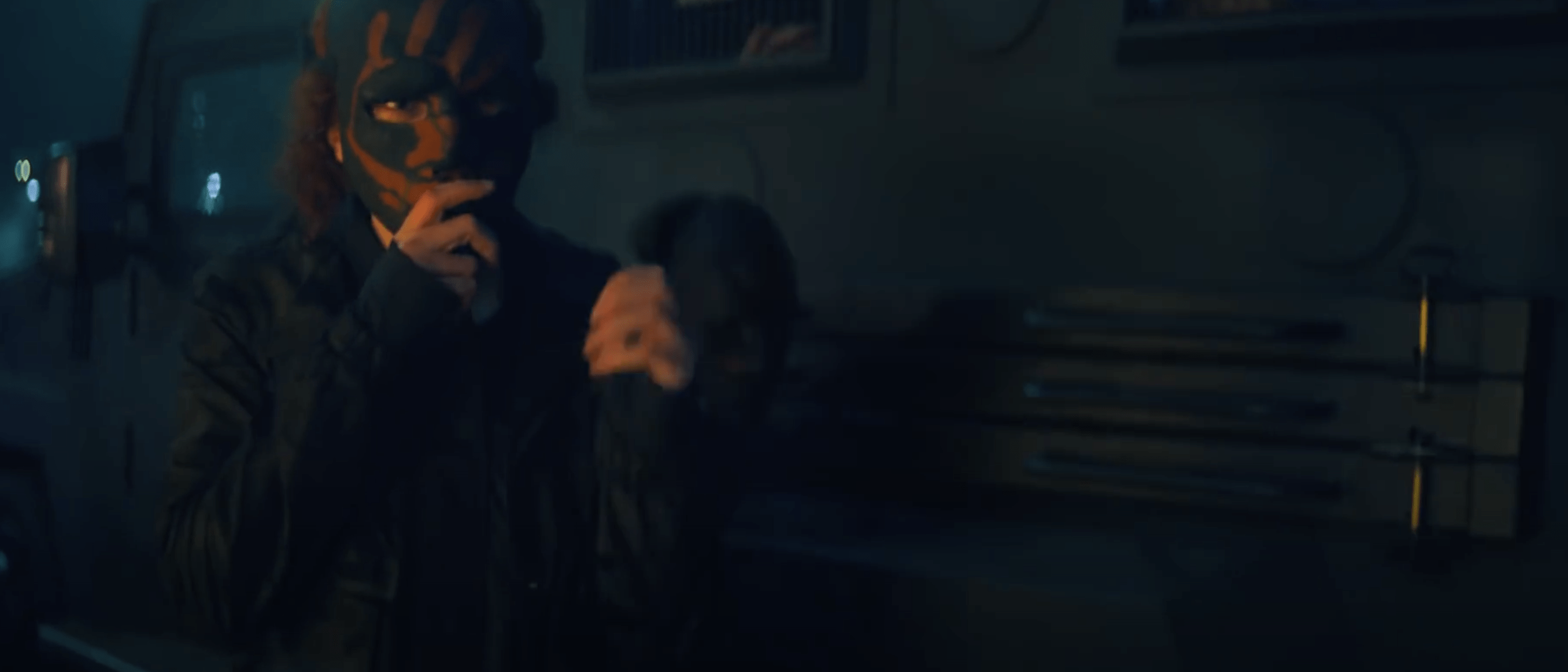 Sam Turns Over The Shield
As mentioned in the last trailer breakdown, Sam Wilson could not keep the shield since the world thinks Steve Rogers died in the battle with Thanos. This looks like a shot of Sam at the Smithsonian turning over the shield.
RELATED: WandaVision Episode 5 Easter Eggs and Breakdown
Sam and Bucky With The Shield
Presumably before Sam turns it over, he and Bucky are both shown with the shield. Sam throws it and Bucky catches it in a separate version of the shot. In the comics, both characters have carried the shield and mantle of Captain America.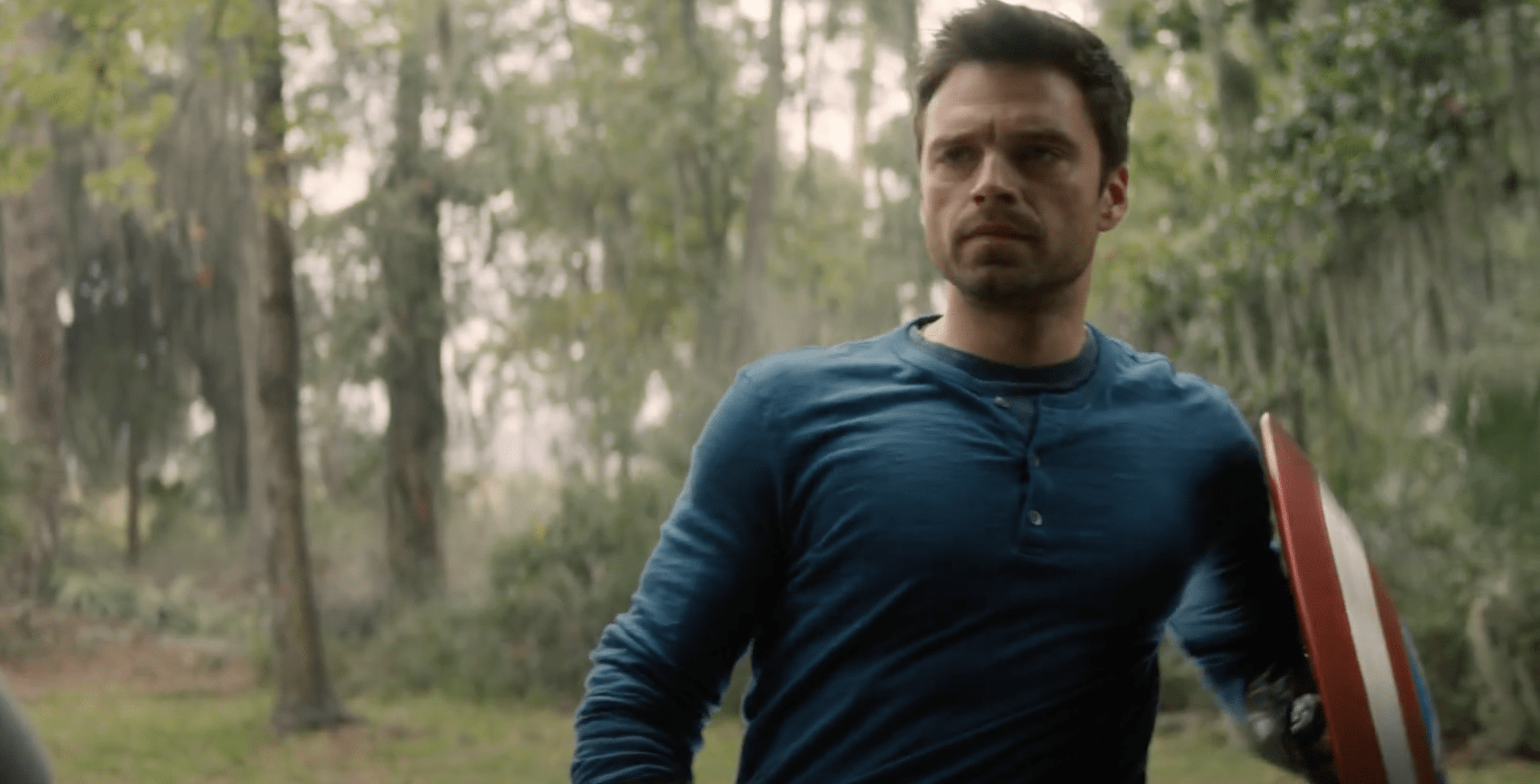 Zemo Spotted With Sam
As Bucky is taking on a group of fighters, Sam and Zemo are standing next to each other watching it happen. Could Zemo be playing the game of friend while plotting behind their backs? Zemo is intelligent and a master strategist do not be deceived.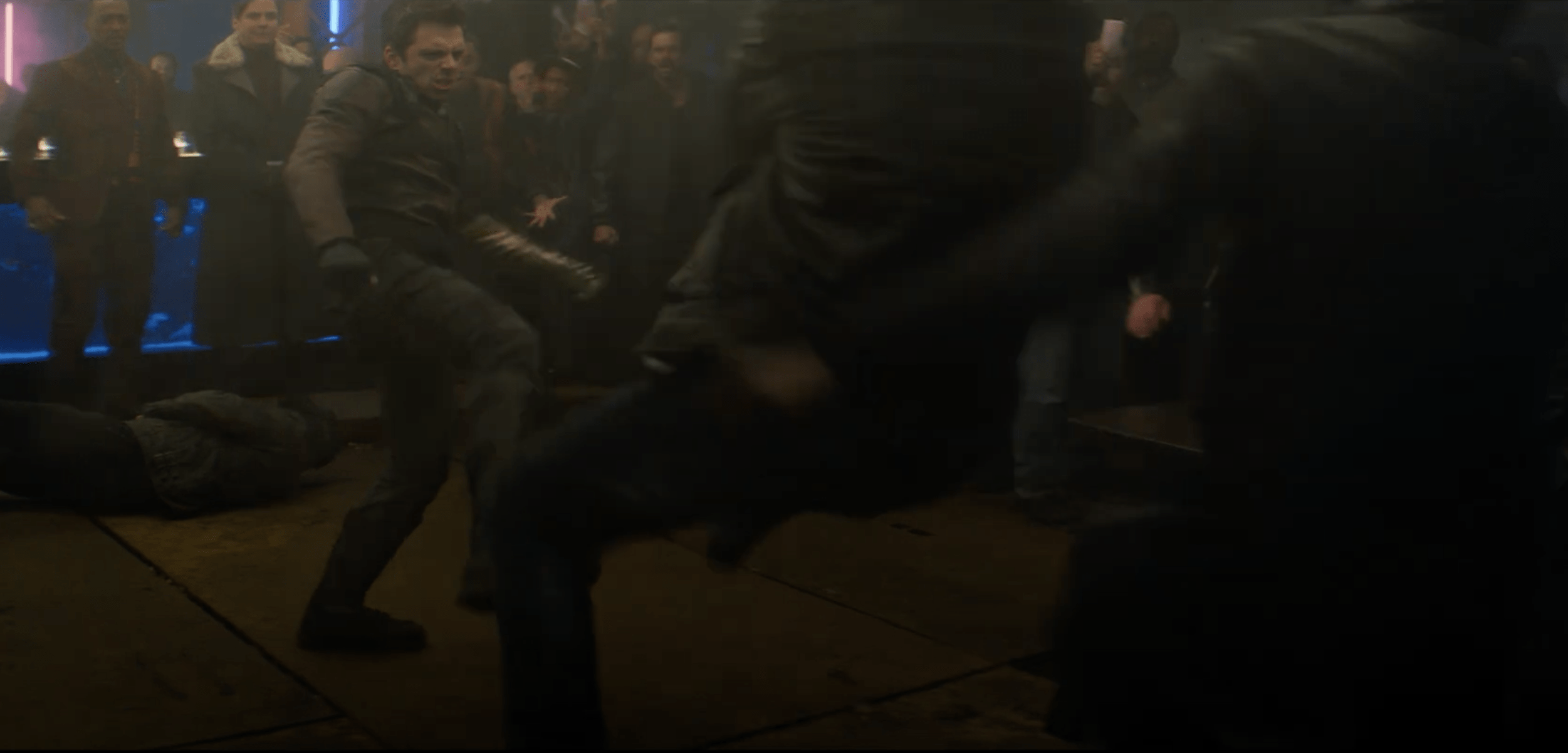 Sharon Carter Returns
Agent 13 aka Sharon Carter is back and has made her debut in the trailer. It looks like she has been practicing her hand-to-hand combat since we last saw her in Civil War. Sam has called in Sharon to help them deal with Flag-Smasher and possibly Zemo as well.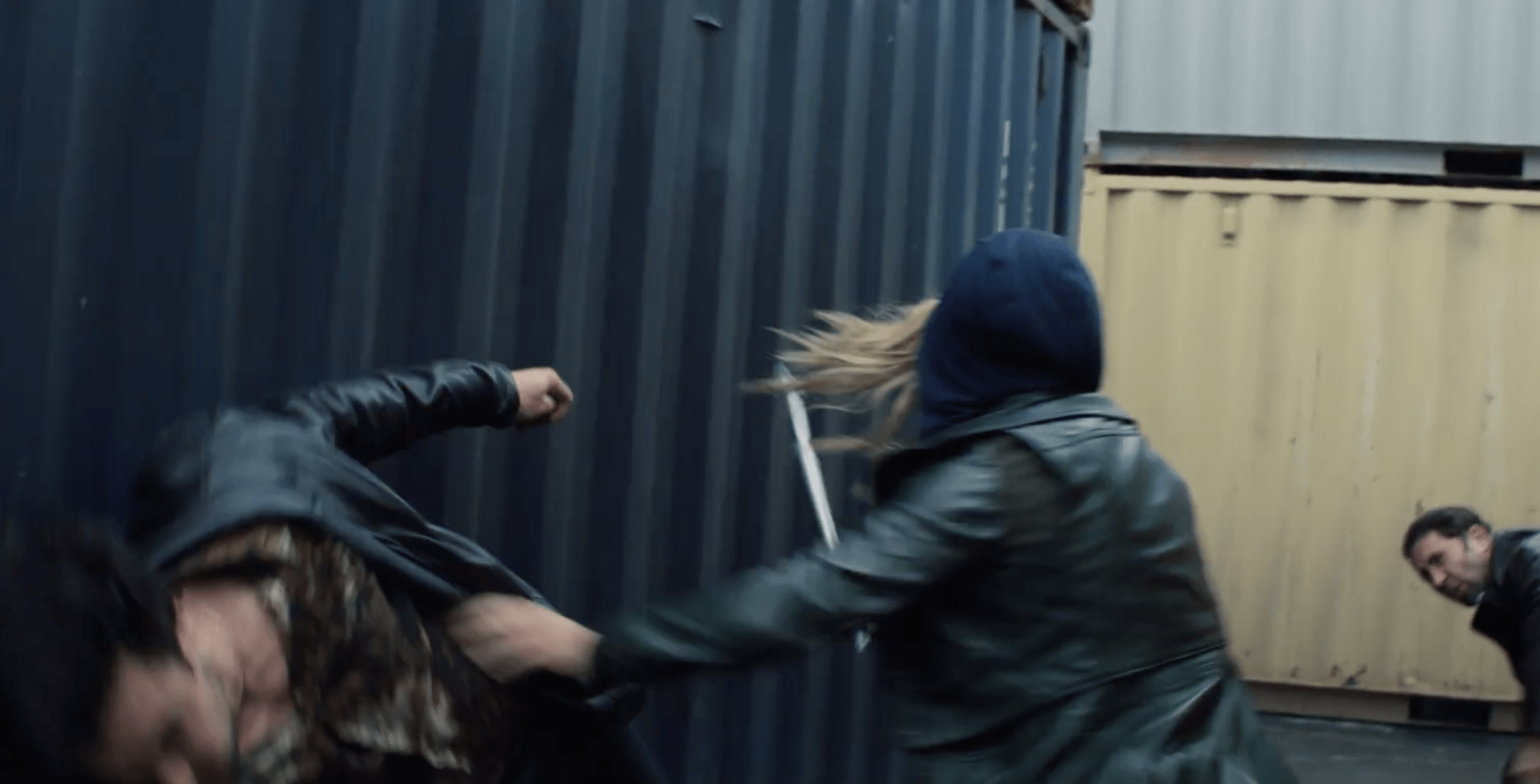 US Agent
No that is not Steve Rogers running onto the football field. It is US Agent, the person the government in the MCU world has chosen to carry the shield and the mantle of Captain America. Spoiler- he is not a good man. And if it makes your blood boil to see anyone else other than Sam or Bucky with Steve's look than you are not alone.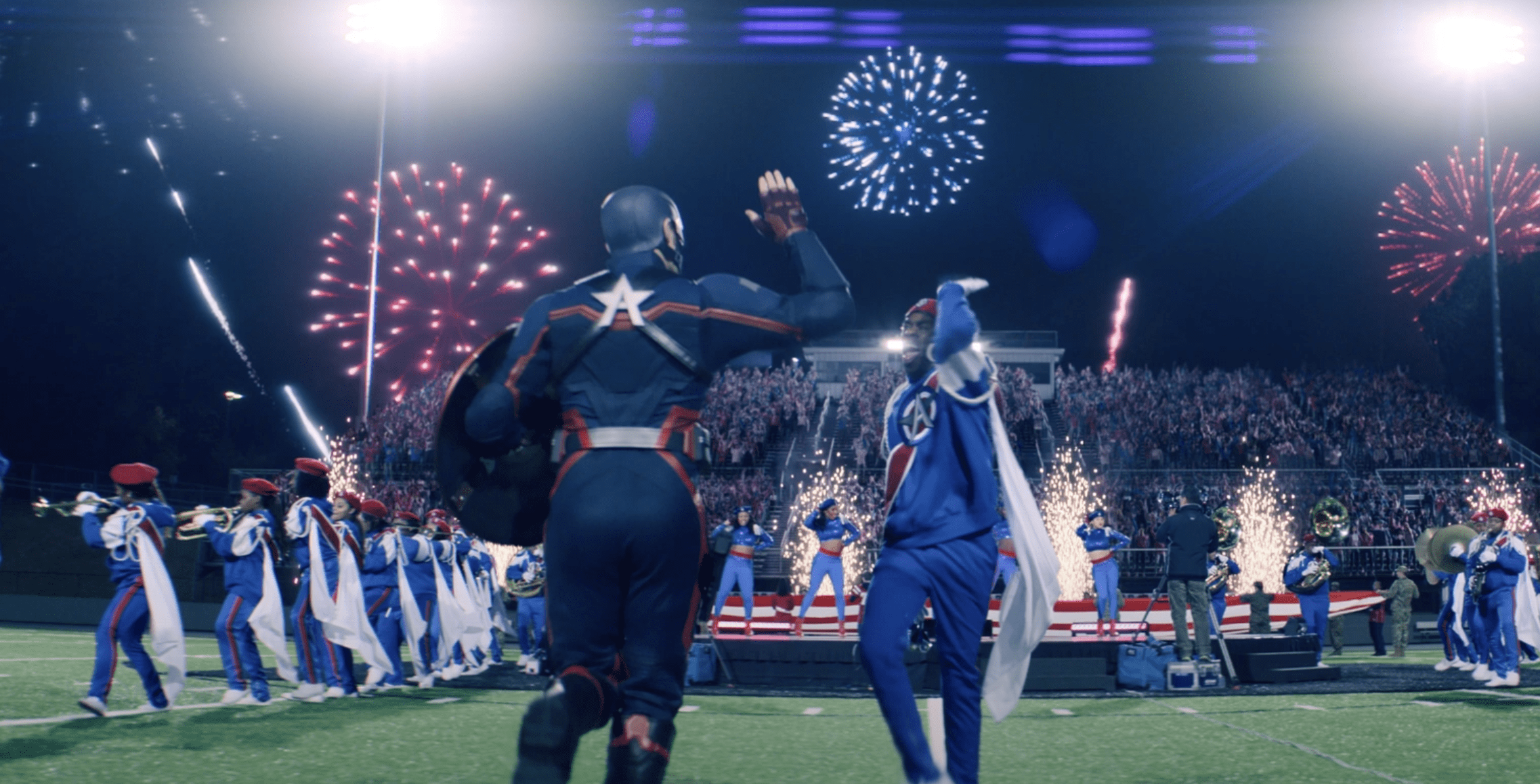 Fights And More Fights
From the clubs in Madripoor to the streets of somewhere and both outside and inside the airplane there is a lot of action happening in this trailer. Sam and Bucky are up against villains foreign and domestic at this point. I wonder if Sam got a vibranium upgrade while he was in Wakanda to match Bucky's arm?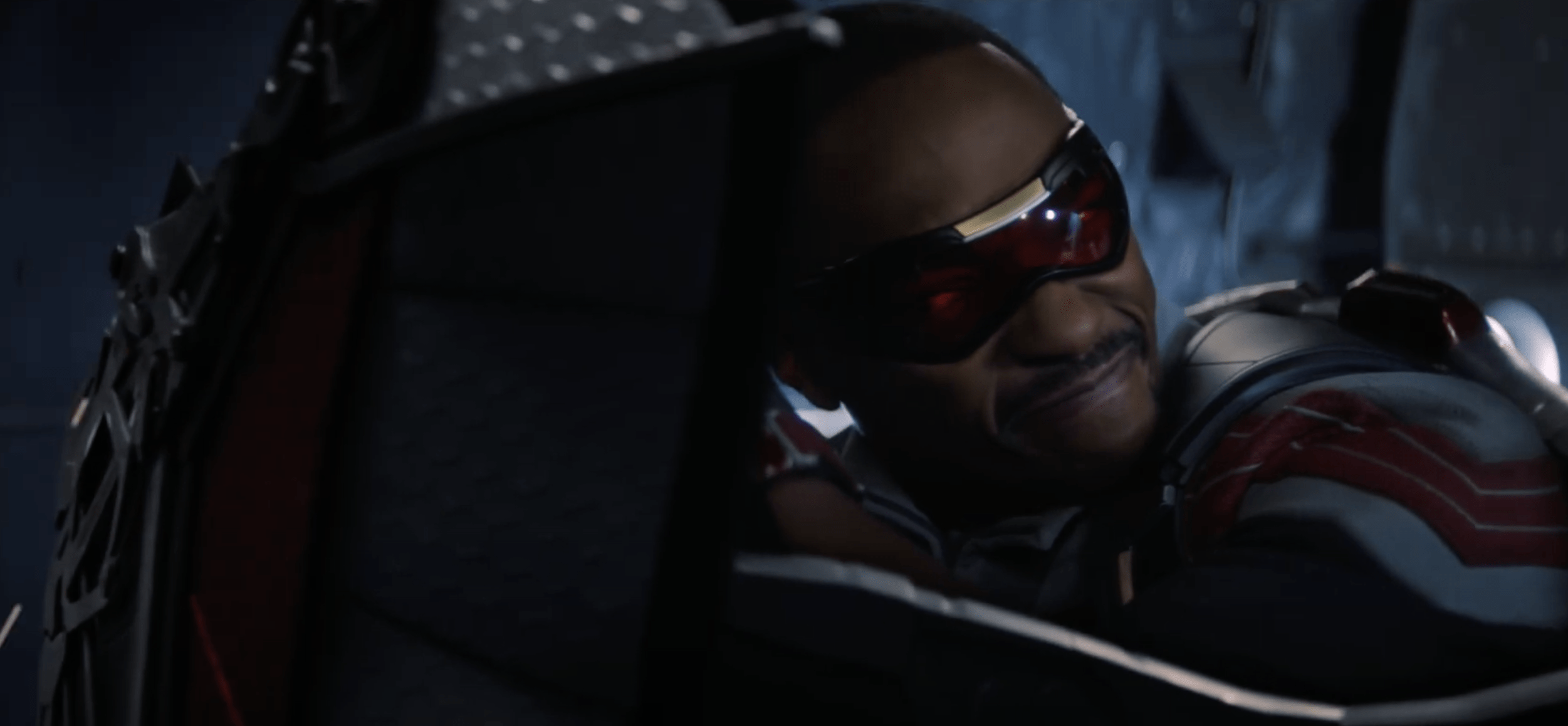 Sam Has The Shield
Sam clearly has the shield and throws it in true Captain America form to take out some baddies that include Baron Zemo. The explosion from the first trailer is now seen from above. Zemo has clearly began assembling his own team.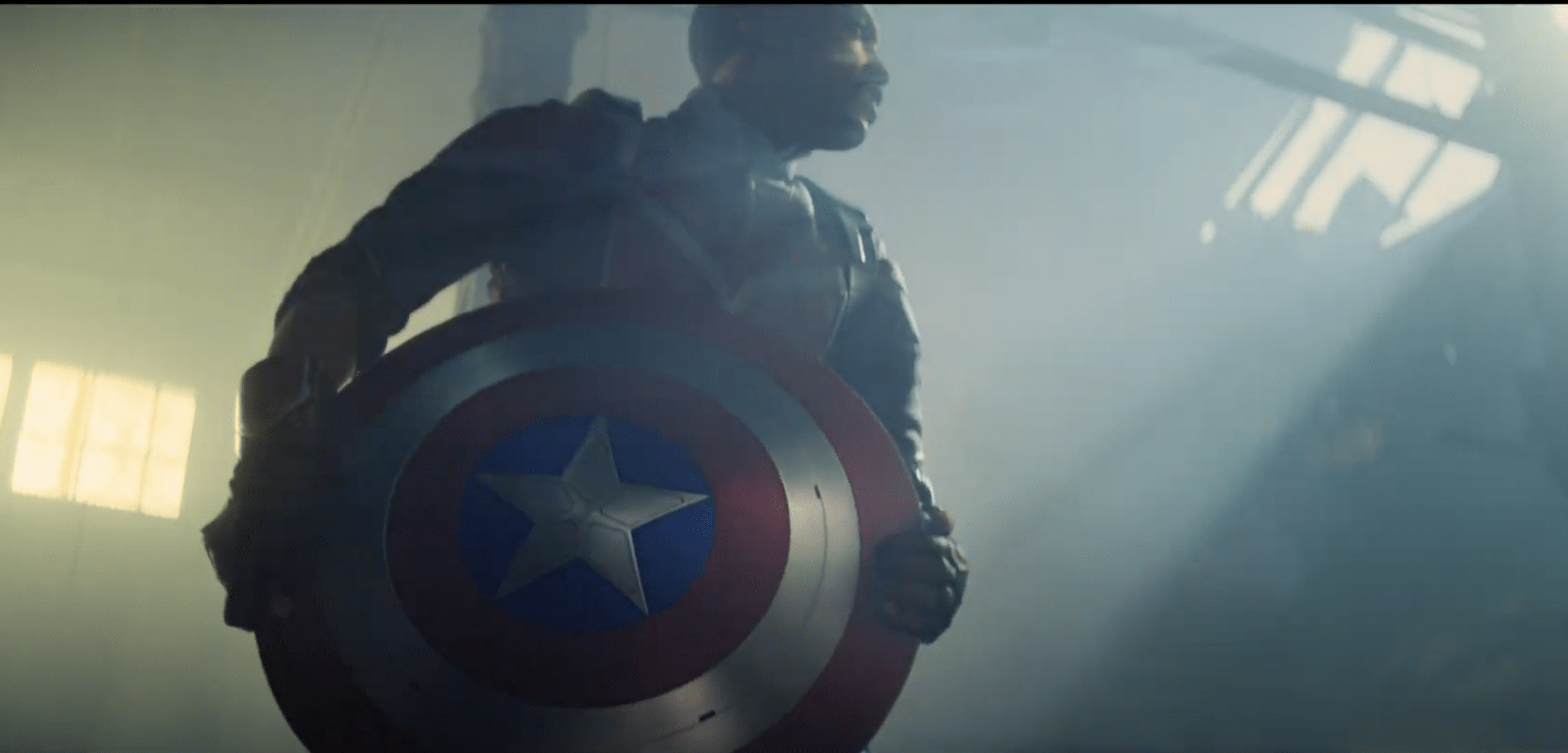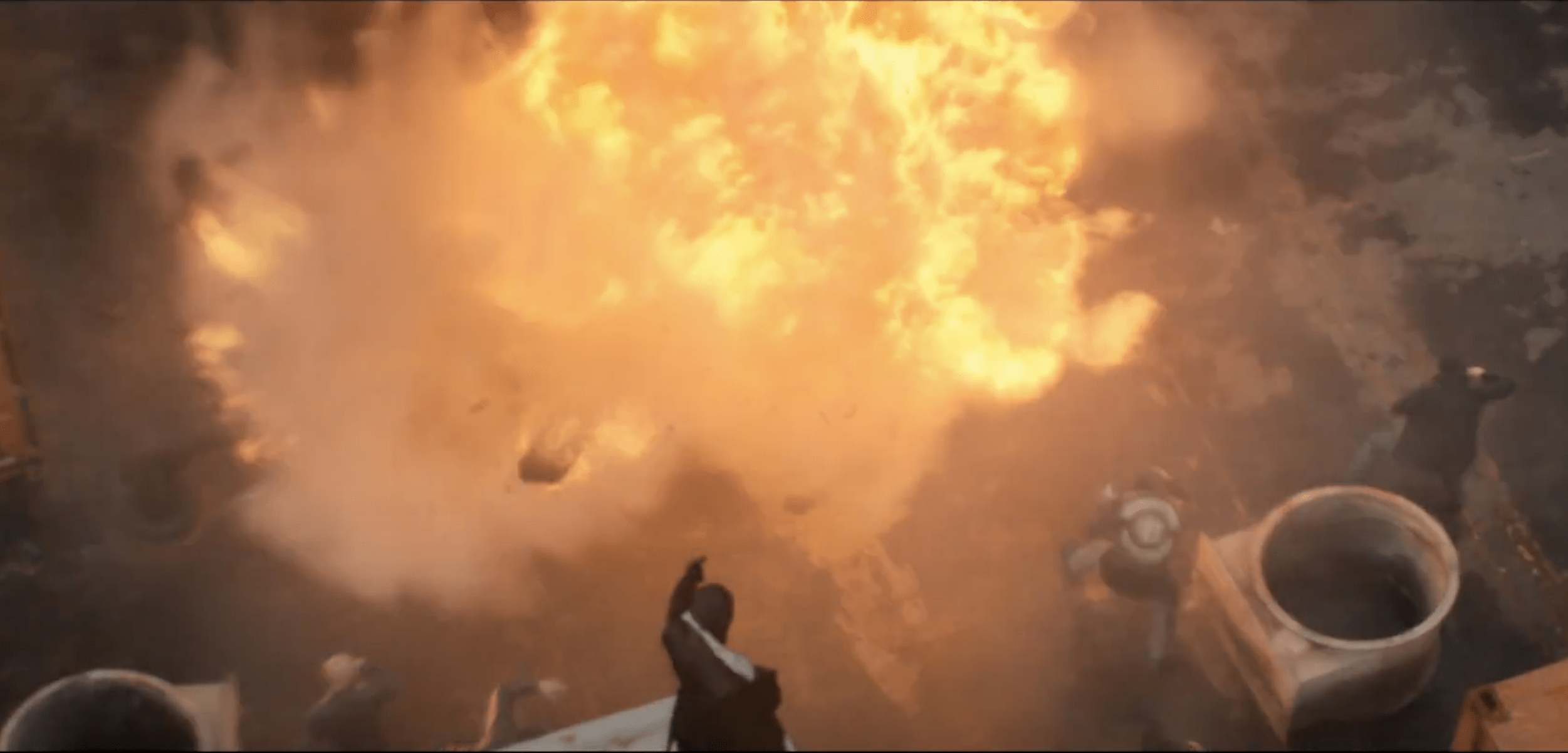 Flag-Smasher and Bucky Fight
On the highway, Flag-Smasher and her goons are fighting with Bucky on top of moving eighteen wheelers. Bucky gets kicked off and using his vibranium slides down and manages to hold on to the bottom. Sam naturally couldn't help him out until after he ragged on him for being beat by a kid.
The Staring Contest
And just like that we come back to the counseling session where things have gone downhill. Sam and Bucky are now having a staring contest which just aggravates the poor therapist. She should've seen them in Germany. "How old are you in anyway?" Funny question for 100+ year old Bucky Barnes, that smirk says it all.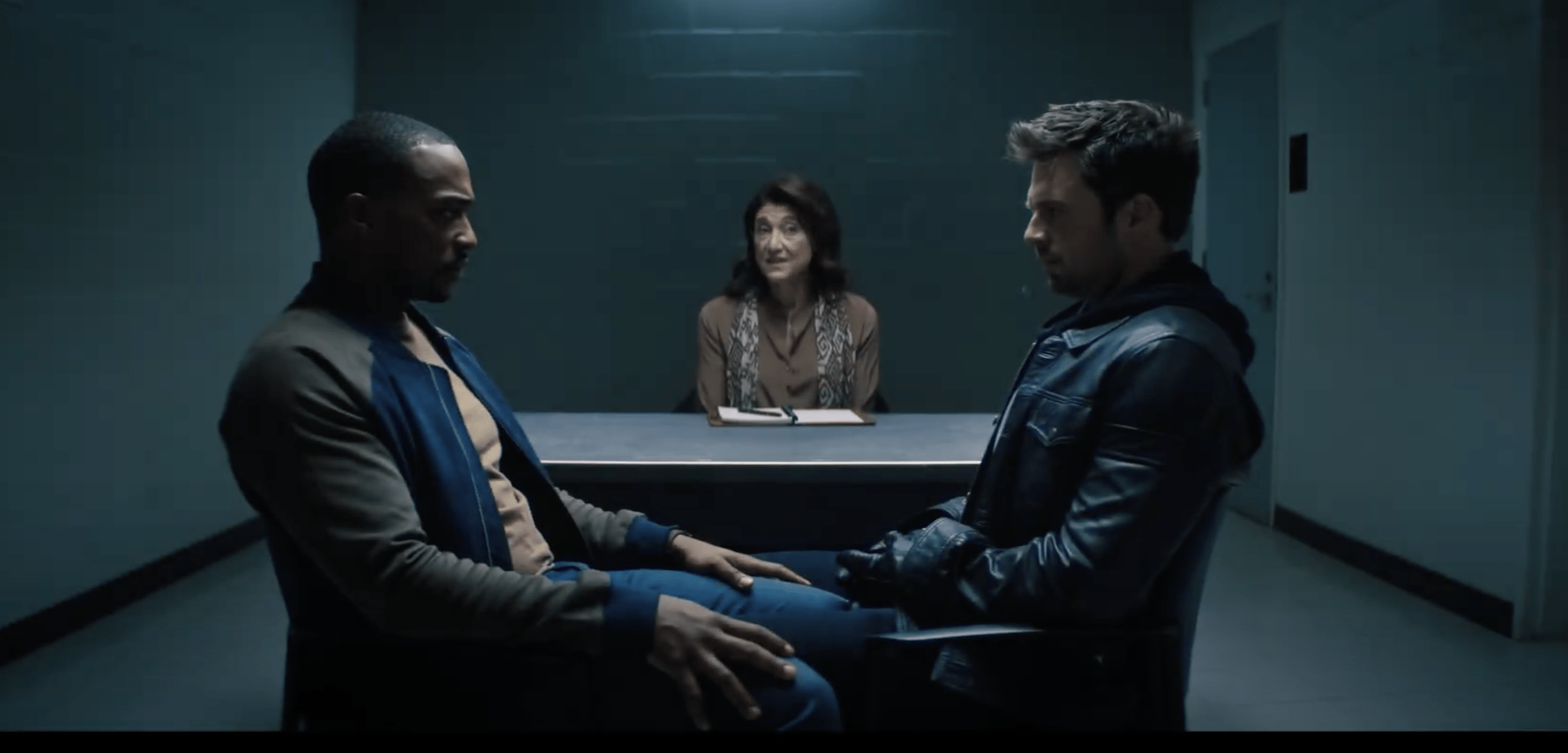 Falcon and The Winter Soldier will stream on Disney Plus beginning March 19 2021