This week on WandaVision we enter the 80s and with it a lot of growing pains for the cast of WandaVision. From the growing twins to the arrival of an unexpected visitor, a lot went on in just a short period of time. Let's do a breakdown of On A Very Special Episode… and look at the WandaVision episode 5 Easter eggs.
Spoilers ahead if you haven't watched WandaVision episode 5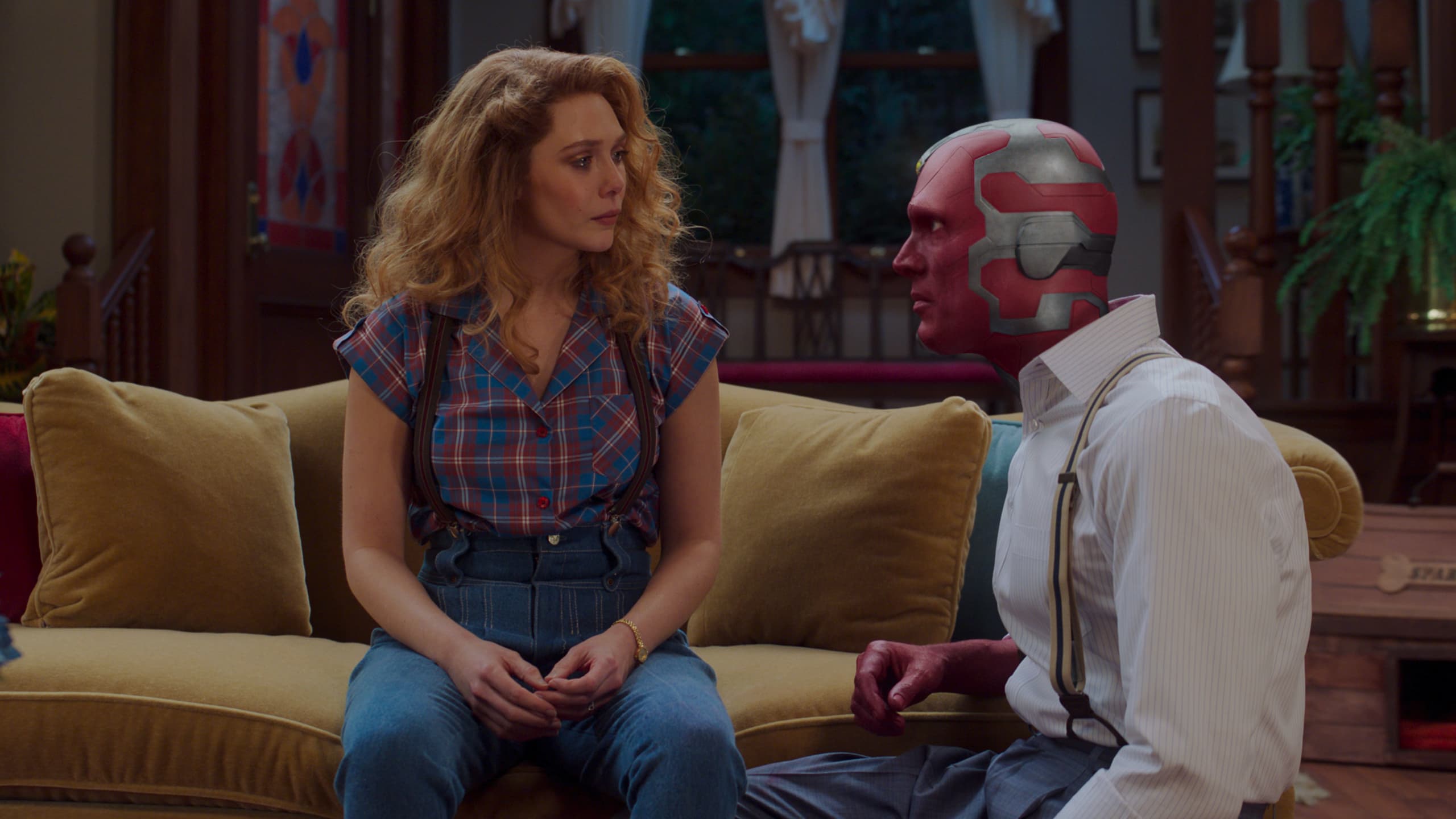 WandaVision Episode 5 Easter Eggs and Breakdown
The episode starts with Wanda and Vision trying in vain to get Tommy and Billy to quiet down. And all the parents in the audience felt that pain. She ends up attempting to use her powers to get them to stop crying but it doesn't work. Like the stork she doesn't seem to be in control of everything in Westview.
"Auntie Agnes" shows up and offers to help with the babies, she has a few tricks up her sleeves. Another not so subtle nod that she is Agatha.
When Vision reacts to Agnes going to reach for the boys, it appears to throw her off. Dropping character completely she asks Wanda "Should we just take it from the top?" This seems to confuse both Wanda and Vision, but Wanda recovers and brushes off the experience and Agnes goes back to trying to soothe the children.
Keep an eye out throughout the episode. There is red distortion around everyone and almost everything except Wanda and the twins.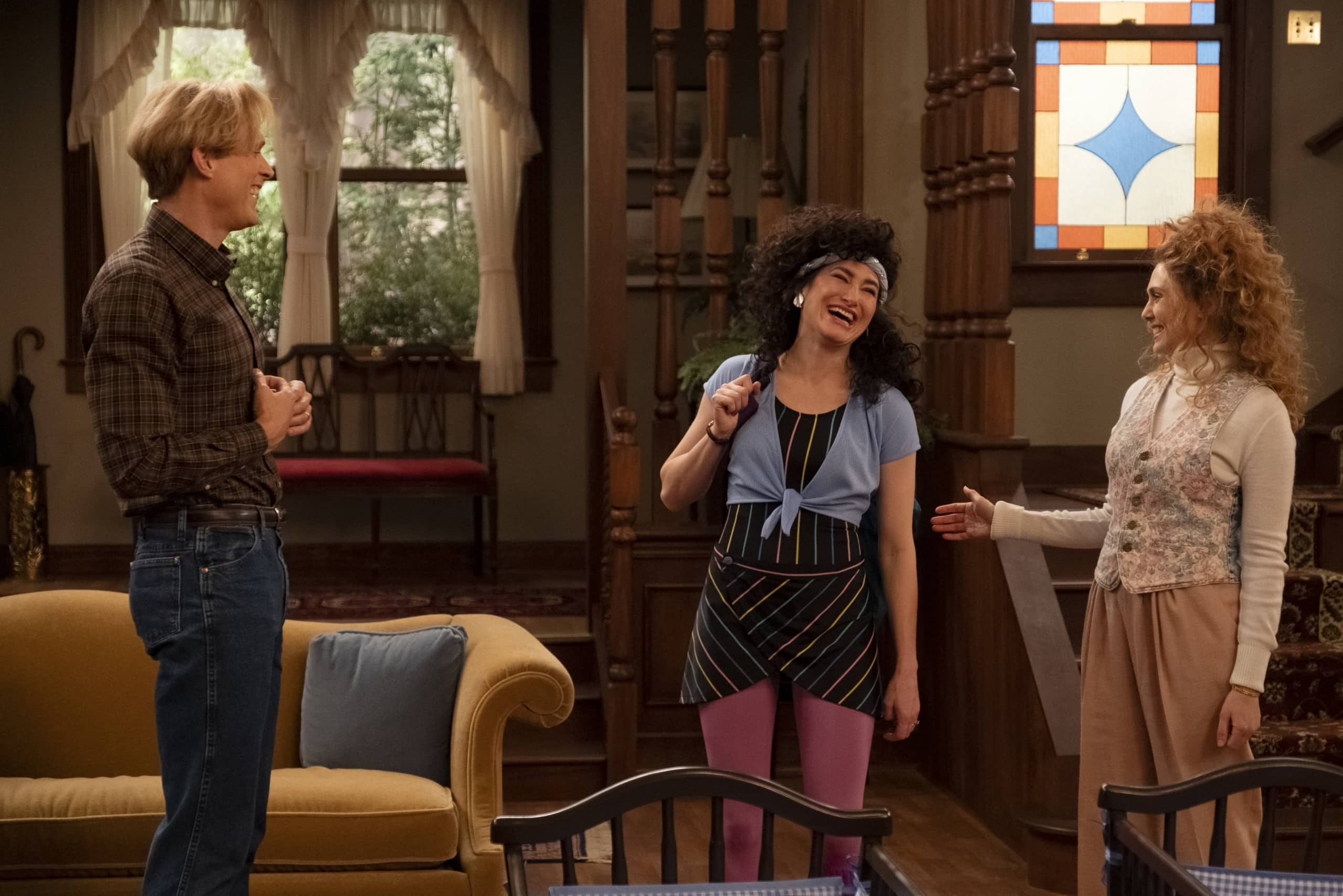 During this encounter both babies are quiet. As soon as Wanda recovers from her surprise the sitcom reality begins again and the babies start crying.
Vision asks Wanda "What was that about?" and she quickly acts as if nothing strange just happened.
Agnes sprays lavender over the cribs. Lavender is an herb used frequently by witches and parents trying to calm their children. She also jokes that Ralph attempts to use it on her but it doesn't work. Lavender is most commonly associated with love, devotion, purity and grace. It is often seen as a flower of serenity.
Related: WandaVision Episode 4 Easter Eggs and Breakdown
The crying stops, which also stops the conversation about what just happened with Agnes. Wanda and Vision turn to find Tommy and Billy aged up to 5.
Agnes says "Kids. You can't control them no matter how hard you try." Just like when Wanda couldn't control their crying, this could be another foreshadowing that the kids are outside her control.
Tommy and Billy are also wearing colors that match their comic book colors. Tommy typically wears a jacket and/or green and silver and Billy wears red.
The opening credits features tributes to Growing Pains, Family Ties, and a little Full House. I expect we will see more Full House when we hit the 90s next week.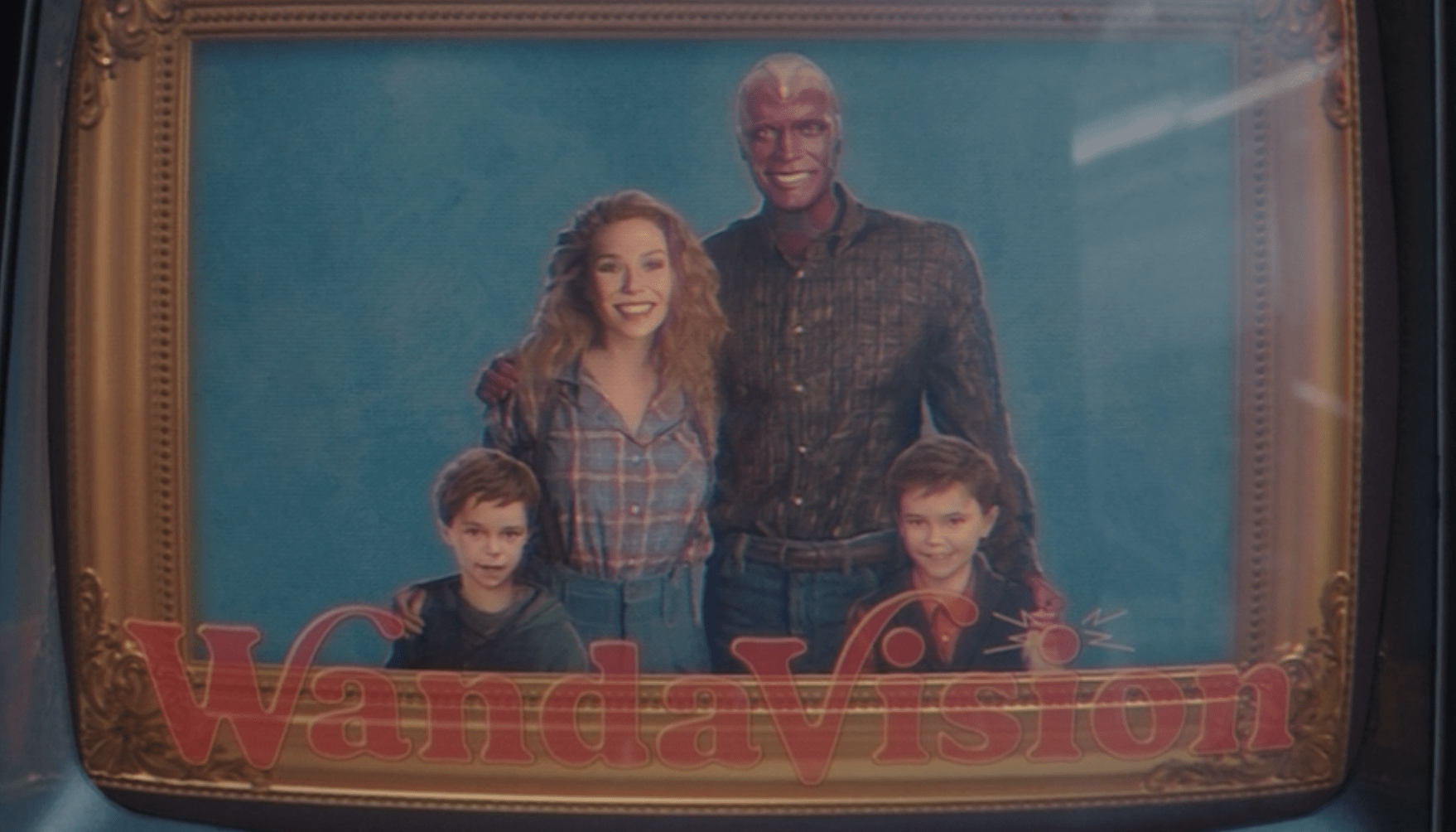 Back in reality, Monica is getting examined following her abrupt exit from Westview. Monica's memories are filled with pain and a hopeless feeling keeping her down. It was grief. Images are quickly flashing of her own sadness and Wanda's pain- grief.
Woo and Darcy come in to talk with Monica. Unlike the rest of SWORD, Woo introduces her as Dr. Darcy Lewis. And again these two are there with the comic relief.
Monica's x-rays turn up blank and her bloodwork is also inconclusive. The doctor says they will need to do another draw. Monica refuses. If she already has her powers, then she knows that her lab work would not come back normal and she most likely doesn't want anyone to know about that part of her yet.
In the comics Monica can transform herself into any form of energy within the electromagnetic spectrum. Some of those that she is able to control are X-rays, ultraviolet radiation, visible light, electricity, infrared radiation, microwaves, gamma rays, and radio waves. Essentially, she absorbed the x-rays in this moment.
In the briefing room, Woo gives a quick background on the subject. He mentions her parents Irina and Oleg Maximoff, the bomb that almost killed her and her brother, and how the experimentation with the Mind Stone by Hydra led to her powers.
Hayward asks if Maximoff has an alias. No she does not. At the time of her introduction in the MCU, Fox owned the rights to the term mutant and all the mutant names like Scarlet Witch. Tony Stark does refer to her as a witch in Age of Ultron.
Darcy again says what we are all thinking, Hayward is a d.
Related: WandaVision Episode 3 Easter Eggs and Breakdown
Hayward is quick to call Wanda a terrorist but Monica steps in to defend her, believing this wasn't a premeditated act of aggression. However we learn that SWORD was holding Vision's body and that Wanda broke in to take it. Vision also left a will stating he didn't want anyone using his body as a weapon. In this shot Vision's body is in pieces which echoes a panel from the comics.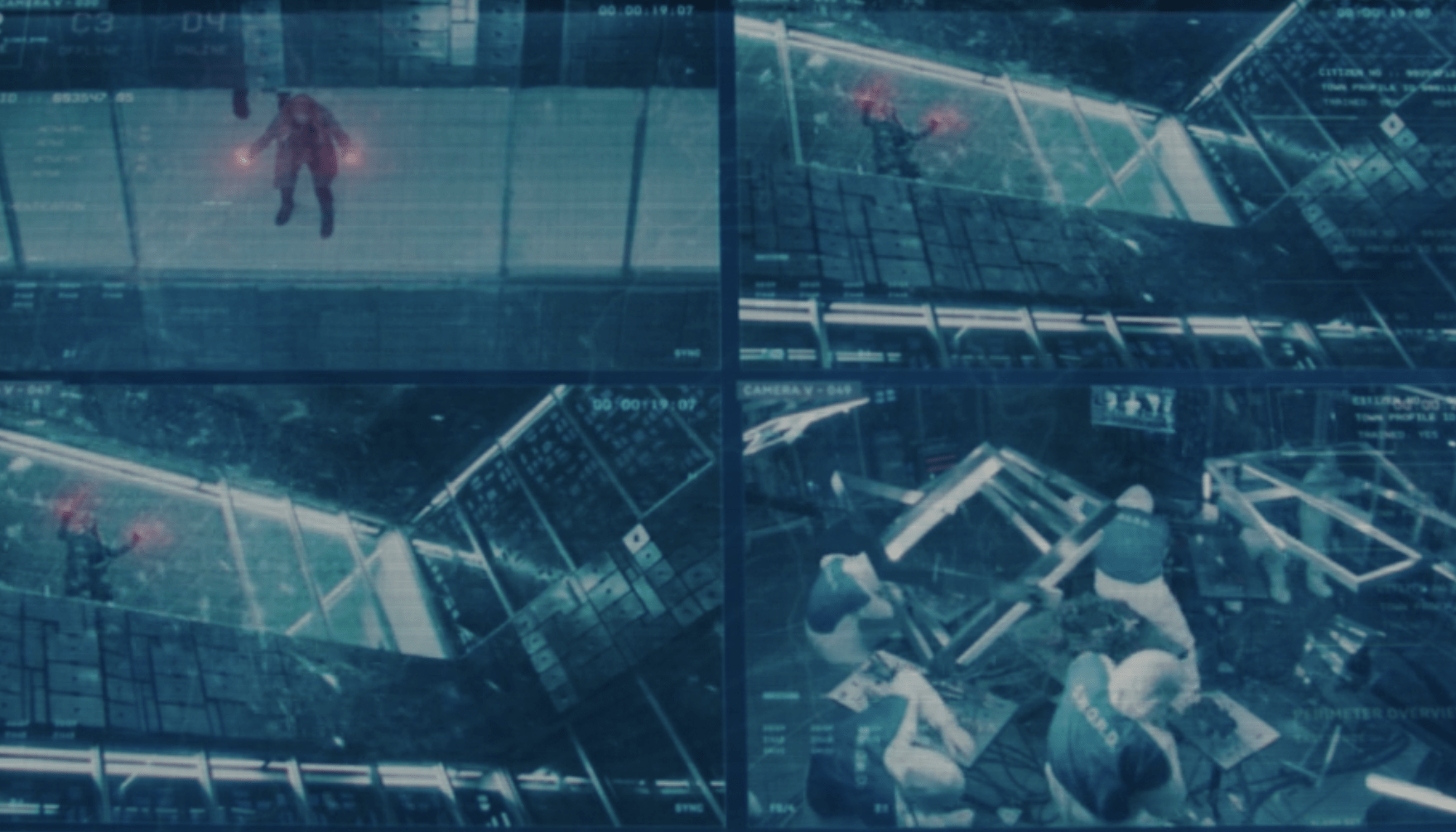 Woo points out that it is also a violation of the Sokovia Accords, which is a callback to Ant-Man and The Wasp when he explains to Cassie why her daddy is in trouble.
He also makes note that she brought him back without the Mind Stone. How is that possible? We don't know yet.
Darcy has no idea but again references that Vision is a synthezoid. She also foreshadows that when he learns the truth there could be major fallout.
Tommy and Billy have found a dog. Again they are wearing green and red.
Vision comes in and Wanda asks why he is in his human disguise. He says he had a feeling someone might popover, and someone does. Agnes shows up as if on cue and comes bearing a dog house. She also helps the boys name him, Sparky. In the Vision comics, Sparky was a synthezoid created by the Vision.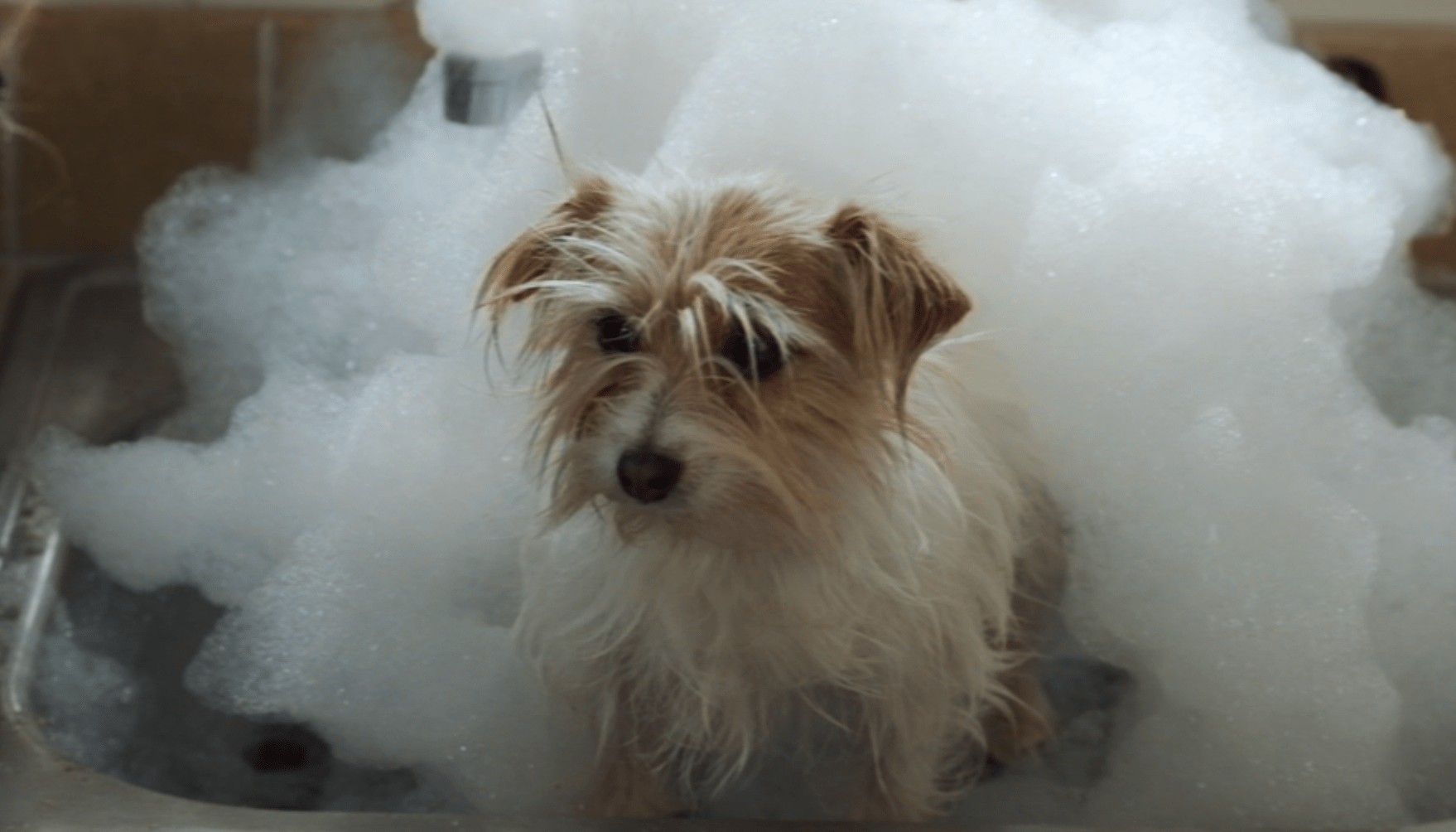 Wanda creates a dog collar right in front of Agnes. Although Agnes wasn't looking at her it was surprising to us and to Vision that she would be so careless. Wanda points out she wasn't paying attention and that she didn't even notice that the boys grew up so quickly. Or did she? I think Agnes has always known more than she lets on and in this episode she seems to be done pretending she doesn't know the truth.
Again Vision begins to question what is going on and again something happens with the boys to distract him. This time they ask about keeping the dog, he and Wanda agree they should be 10. They age themselves again to be 10.
Back at SWORD's camp, Monica says she knows an aerospace engineer who would be up to the challenge of helping them. That is most likely Reed Richards. Reed is one of the smartest men in the comics, in fact calling him an aerospace engineer is an understatement. This would be a fun way to introduce the Fantastic Four into the MCU. Monica quickly sends off a text to presumably Reed. If Reed shows up, that could be the "Luke Skywalker" cameo Elizabeth Olson was referring to in interviews.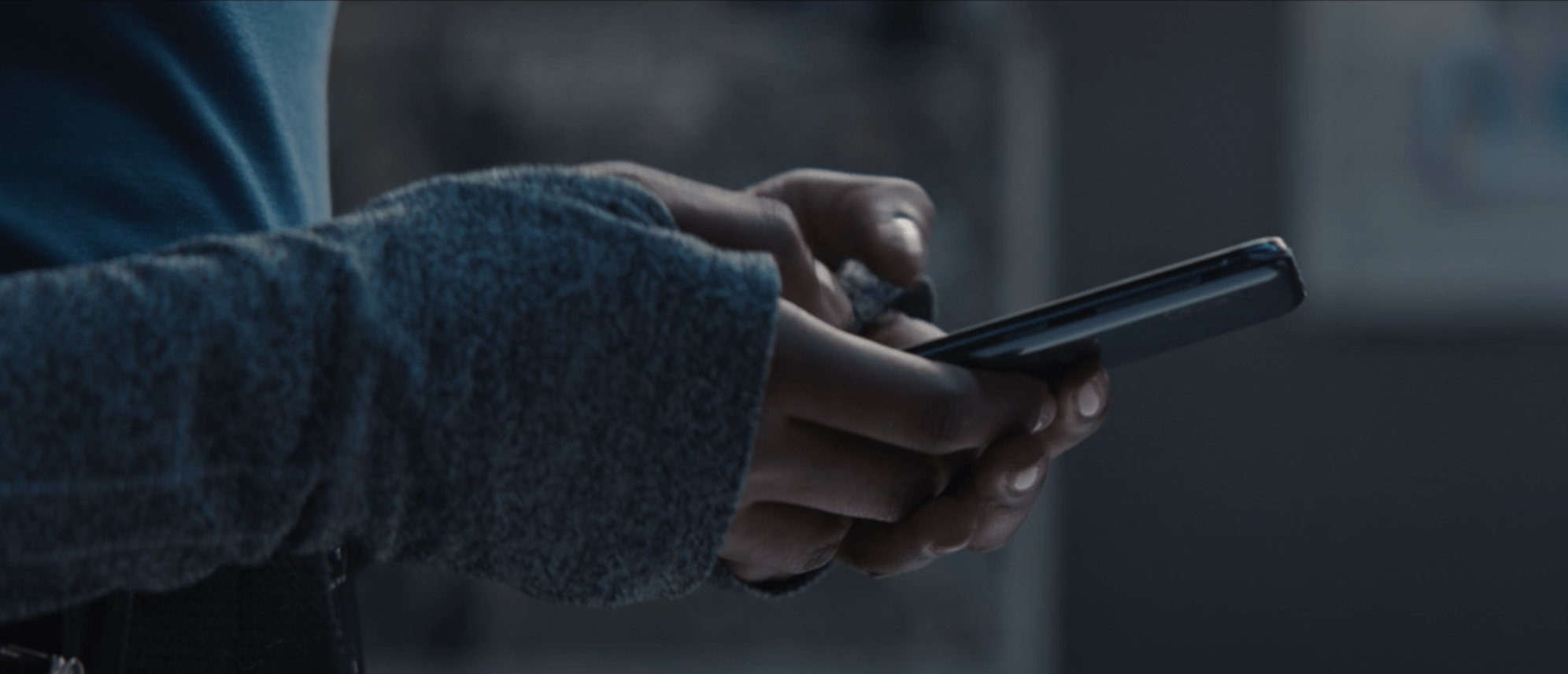 Darcy calls the anomaly a hex based on its shape. Many theorize, including myself that the shape refers not only to Wanda's powers but to an unforeseen big bad, namely Mephisto, as well.
Related: WandaVision's Hexagons May Be Further Proof Of Mephisto
Darcy and Woo think it's impossible for Wanda to create real costumes and sets, saying it would take an insane amount of power she has never shown in the past. Monica quickly reminds them Wanda could've taken out Thanos had he not called in a blitz.
Woo argues Captain Marvel came close to defeating him as well, while Darcy remarks that Carol's powers also came from an Infinity Stone. Monica looks visibly annoyed to be talking about Carol.
We also got further proof that Wanda changes reality as it goes into the hex. Like the drone into a toy helicopter, Monica's bulletproof vest made her clothes in the sitcom bulletproof.
Back at Vision's job, Computational Services received an 80s upgrade. They have new computers and can even receive email. Norm says "Cowabunga dude" a perfectly 80s response to surfing the internet.
However the good vibes don't last as the first email eerily takes over each and every computer in the office. It is an email from SWORD.
SWORD Top Secret Communique: Dr. Darcy Lewis' findings regarding Maximoff Anomaly. High levels of radiation present at perimeter. Effect on Westview residents unknown. Please advise.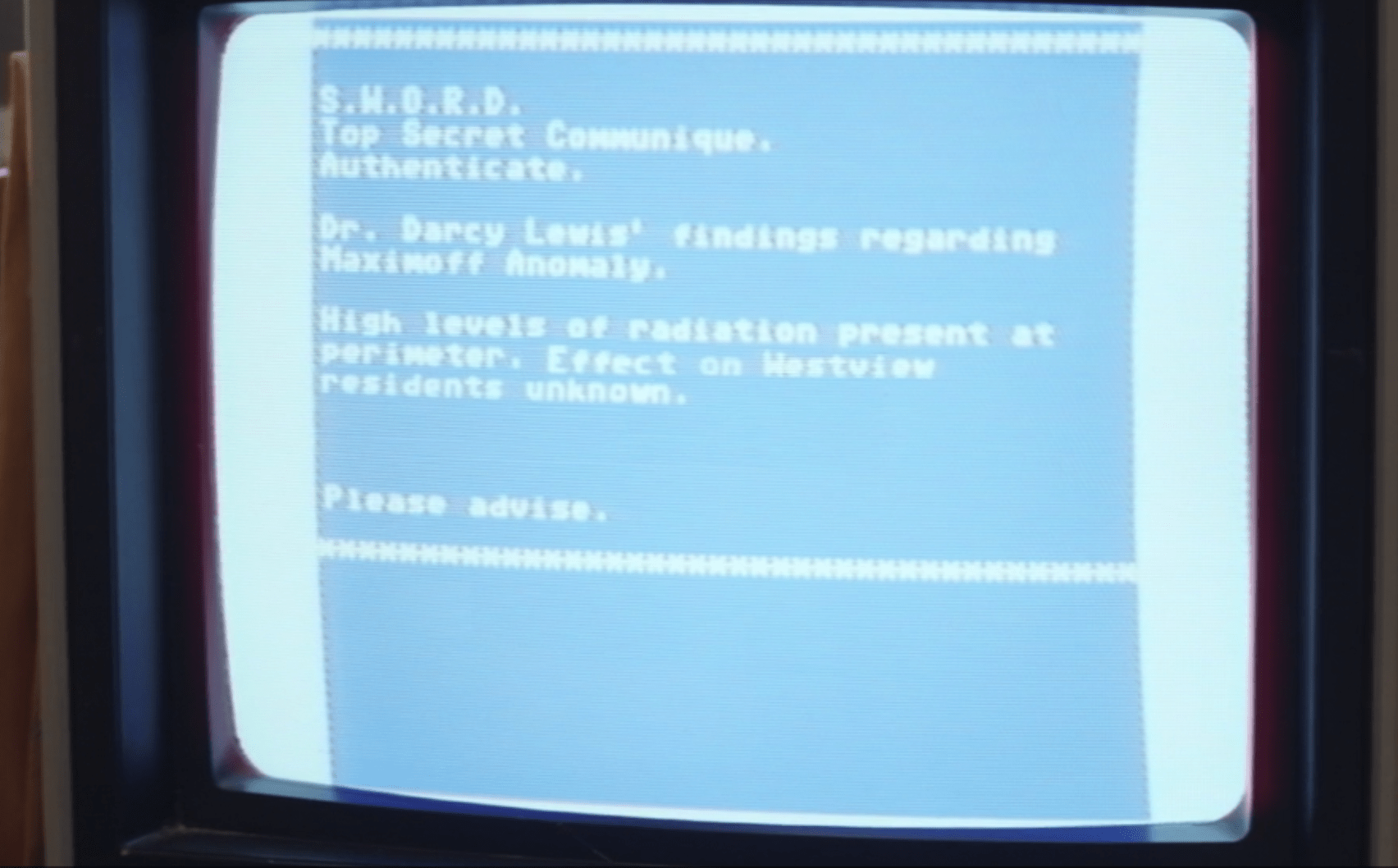 Vision uses his powers on the computer trying to understand what is happening. Norm replies it's a joke, none of it is real. Vision then uses his powers on Norm, unlocking his brain similarly to how he did with Agnes in the trailers. Norm wakes up and immediately freaks out asking Vision to help him, questioning everything that is happening. He tells Vision "you have to stop her."
At home Billy is teaching Sparky new tricks. They want to show their dad but Wanda says he is at work. The boys know it is Saturday, she can't trick them into thinking it's a different day. Again you can't control children. They also ask her if she has a brother and she says yes but that he is far away and that makes her sad.
SWORD sends in an 80s drone after Monica realized that Wanda wouldn't need to change it if it was already meant to be there. She intends to use it to communicate with Wanda. However Hayward had other plans and attempts to launch a missile. The Drone says Stark Industries.
The perimeter breach alarm sounds and if you look closely at the TV, a "please stand by" is showing on the screen. Wanda has stopped the broadcast to deal with SWORD herself.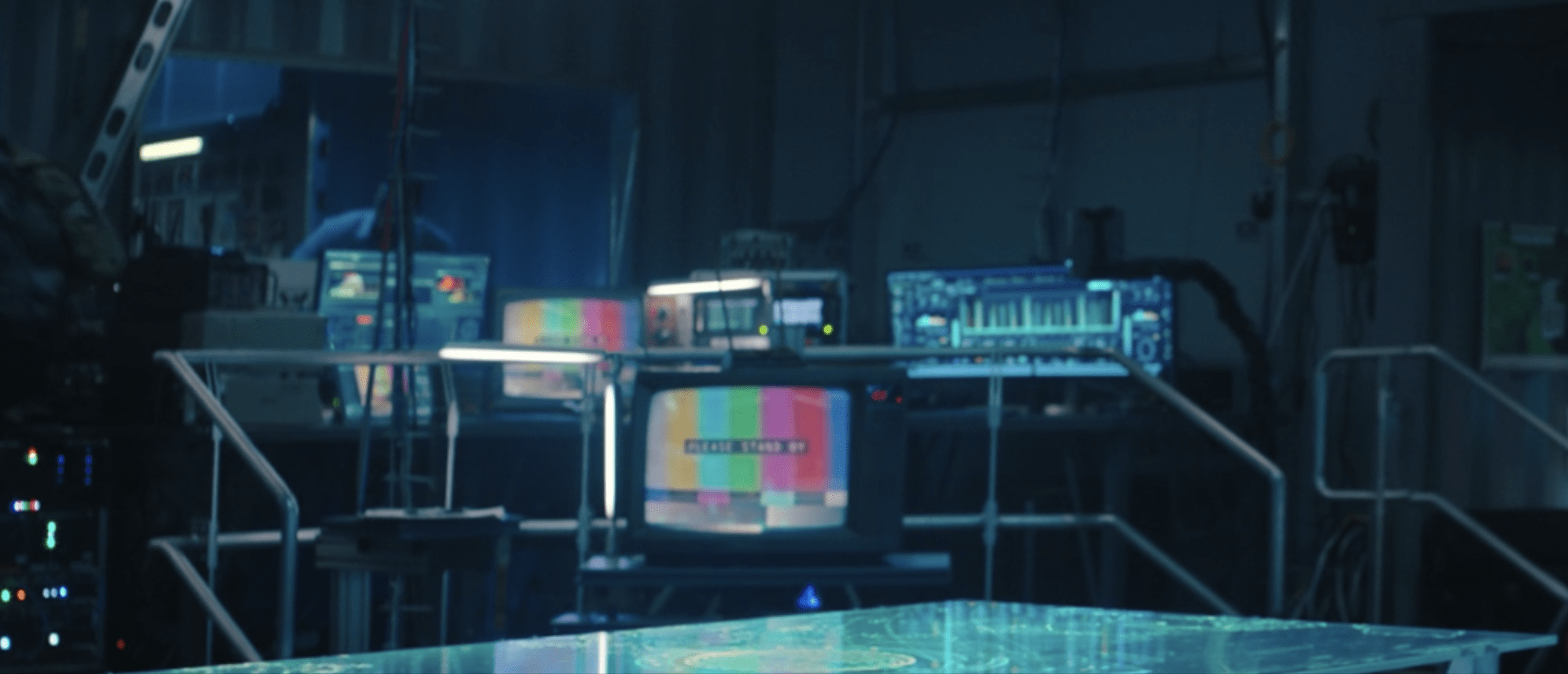 Appearing in her Avengers Endgame outfit, Wanda fearlessly confronts Hayward and SWORD. Also her accent is back for everyone wondering what happened to it.
An interesting point I want to make is this, the last time we saw Vision's body he was in Wakanda. How did SWORD get his body and why would Shuri hand it over? During this standoff, Wanda looks at Hayward saying she has what she wants and no one will take it away from her again. This points to the fact that Hayward possibly stole Vision's body from Wakanda or lied to get his hands on it and is in turn trying to use him as a weapon. Something that is against the Accords and Vision's own wishes. Why else would the SWORD scientists be surrounding his corpse when Wanda broke in to take him back? If he was just an empty husk there would be no need for their activity around him. Another thing to note is that throughout the episode Hayward tries to paint Wanda as the bad guy. Woo, Monica, and Darcy all defend her/her actions at various points in the episode. Wanda also clearly knows who Hayward is as she calls him director despite the fact he never introduces himself the way Monica did.
This week we go back to the commercial breaks. This time for a paper towel brand called Lagos. The mother is seen using the paper towels to clean up red juice. In Captain America Civil War, Wanda inadvertently caused a lot of deaths and blood to be spilled. She has never gotten over the guilt she felt afterwards.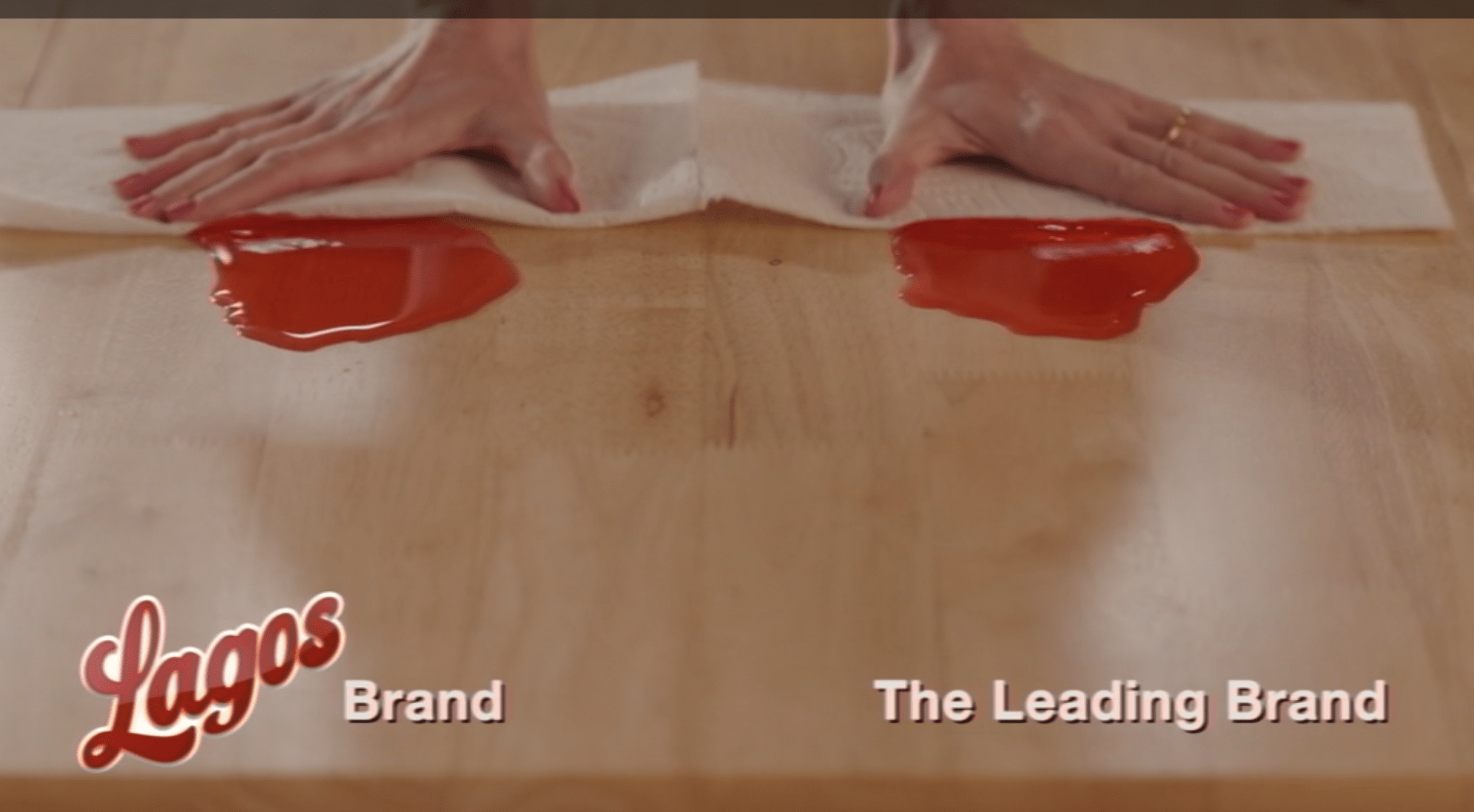 Back to the show, Tommy and Billy are frantically looking for Sparky. The mailman makes an odd remark that their mom wouldn't let him get far. Also notice the red distortion around his USPS badge. Agnes breaks the news that Sparky is dead.
The boys are heartbroken and Wanda talks them through her grief, while also relaying back to the audience everything she has ever felt. Tommy begs her to "fix the dead." Agnes even responds asking Wanda if she can do that. Wanda tells them you can't reverse death. Somethings are forever. Billy asks her again to bring him back.
Life moves pretty fast in the suburbs– another previous episode callback only this time Vision isn't buying it. He confronts about his conversation with Norm saying he removed her oversight.
Vision puts everything out in the open, he addressed how they sit down to watch TV at the end of each episode and how when they wake up everything has been changed again. He tells her she can't control him the way she does the others. She shoots back a "can't I?" and fake credits begin to roll only this time Vision forces her into a conversation about what is going on, no distractions this time.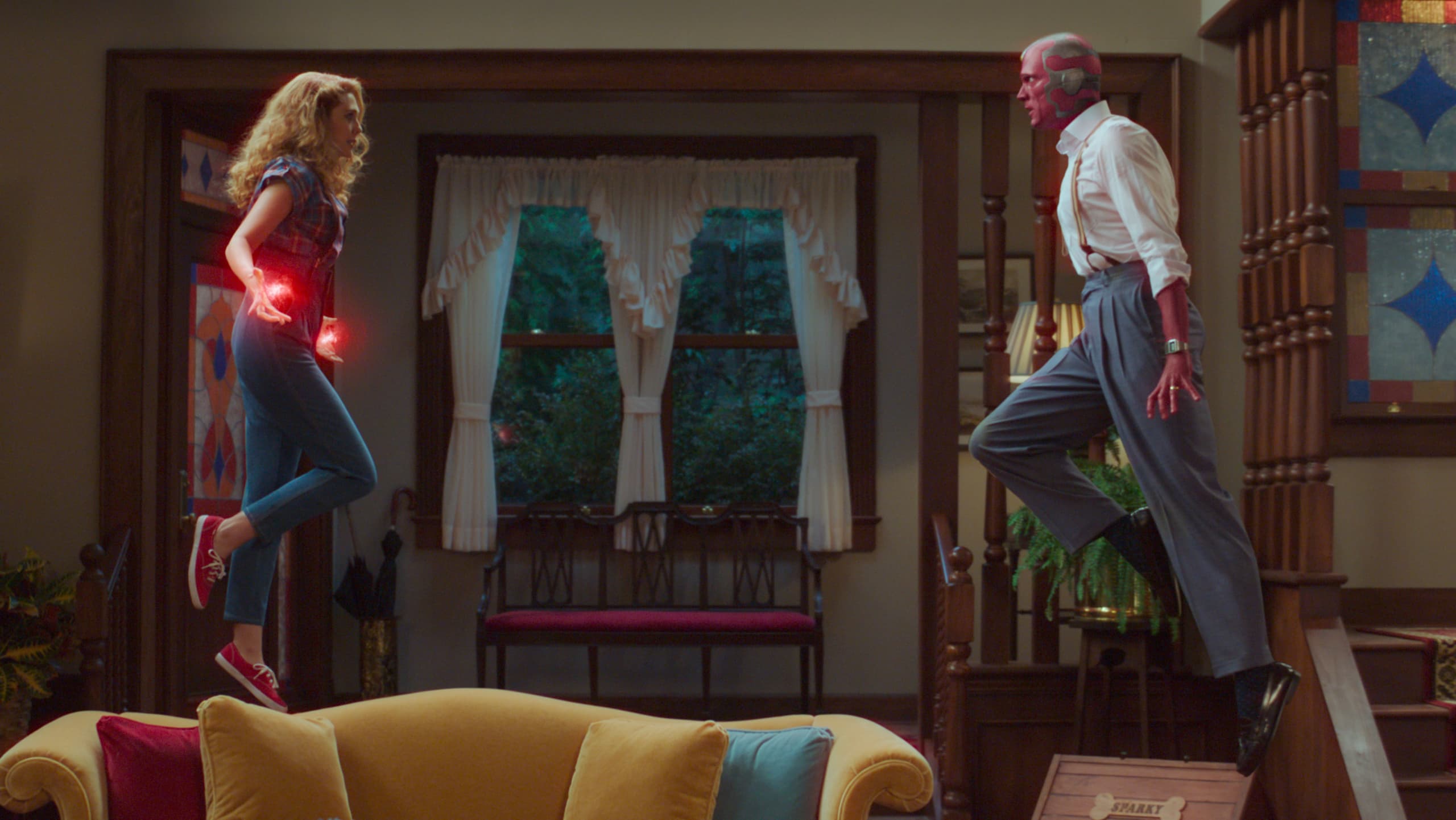 Wanda tells Vision he doesn't want to know what is outside of Westview, that all of this is for them. Vision laments that he doesn't know who he is or what happened before his life in Westview.
The show finally addresses that there are no other children in Westview which makes the "for the children" chant more creepy than we originally found it in episode 2.
Wanda claims she is not controlling everything. She doesn't know how it started. And before they can discuss it further the doorbell rings. She swears it wasn't her and she has no idea what is going on.
Standing on the other side is her brother Pietro but it isn't her brother that we know from the MCU. This is Fox's version of Quicksilver played by Evan Peters. If you look closely he also has red lines of distortion around him. Wanda looks shocked to see him and confused, after all this isn't the brother she/we know.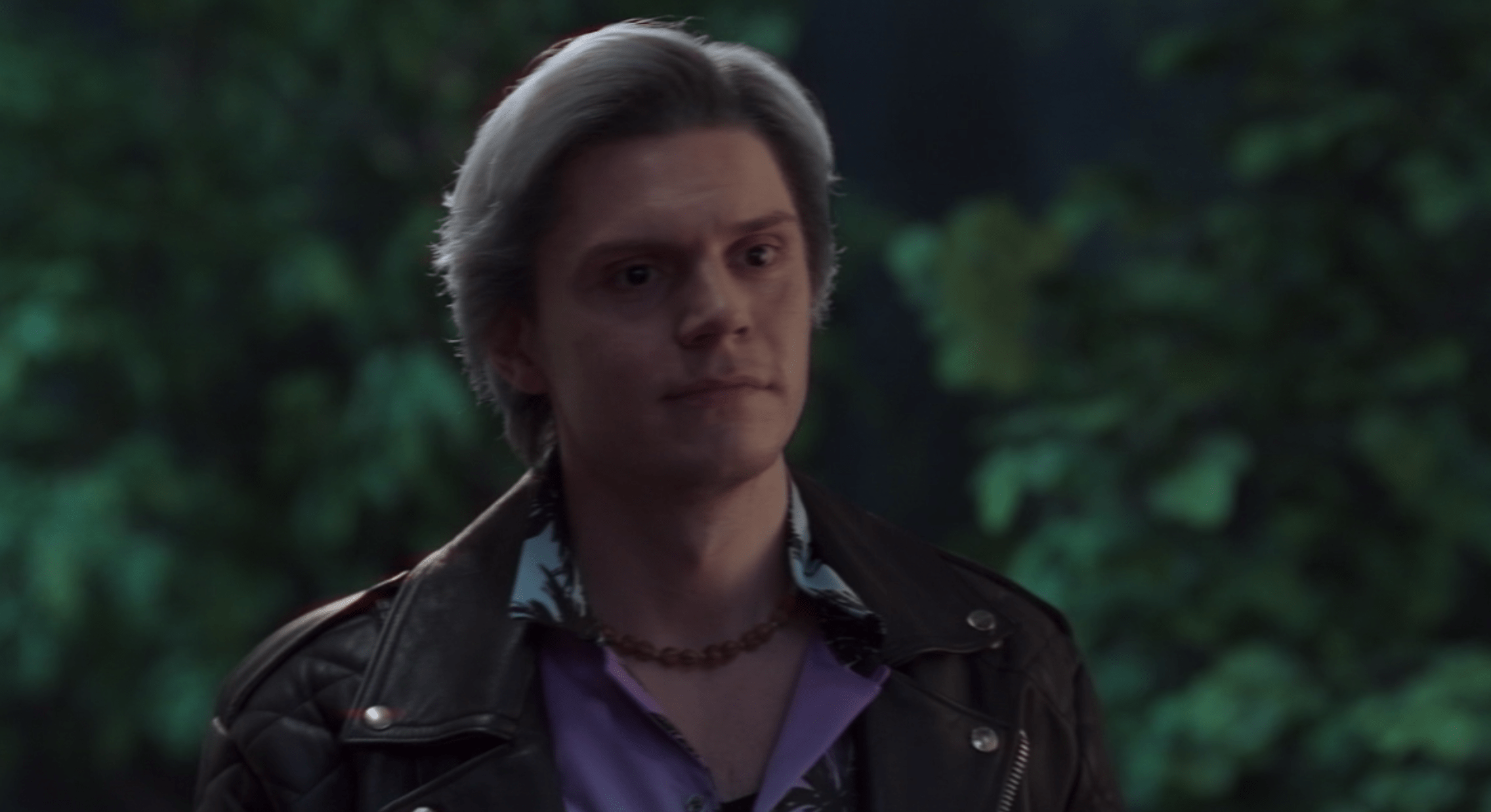 Darcy says exactly what we all were thinking "she recast Pietro?" Theories for this: One- obviously the multiverse angle. Two- showing how her mental state is declining. Three- it's not really Pietro but Mephisto (or someone else) in disguise, looking to earn her trust. If Pietro/Mephisto can earn her trust and get close to the twins he could easily absorb them (after seeing their powers manifest) without her being any wiser until it is too late. Or it could be a combination of the three. We will have to stay tuned to find out!
WandaVision is now streaming on Disney+.