The Bad Batch premiere did not disappoint. We left our favorite deviant clones as they were headed to J-19 in search of a friend to help them. There they meet up with someone Star Wars will definitely remember. Let's get into "Cut and Run" with these Bad Batch episode 2 easter eggs and breakdown.
This is your spoiler warning if you haven't watched episode 2 of The Bad Batch.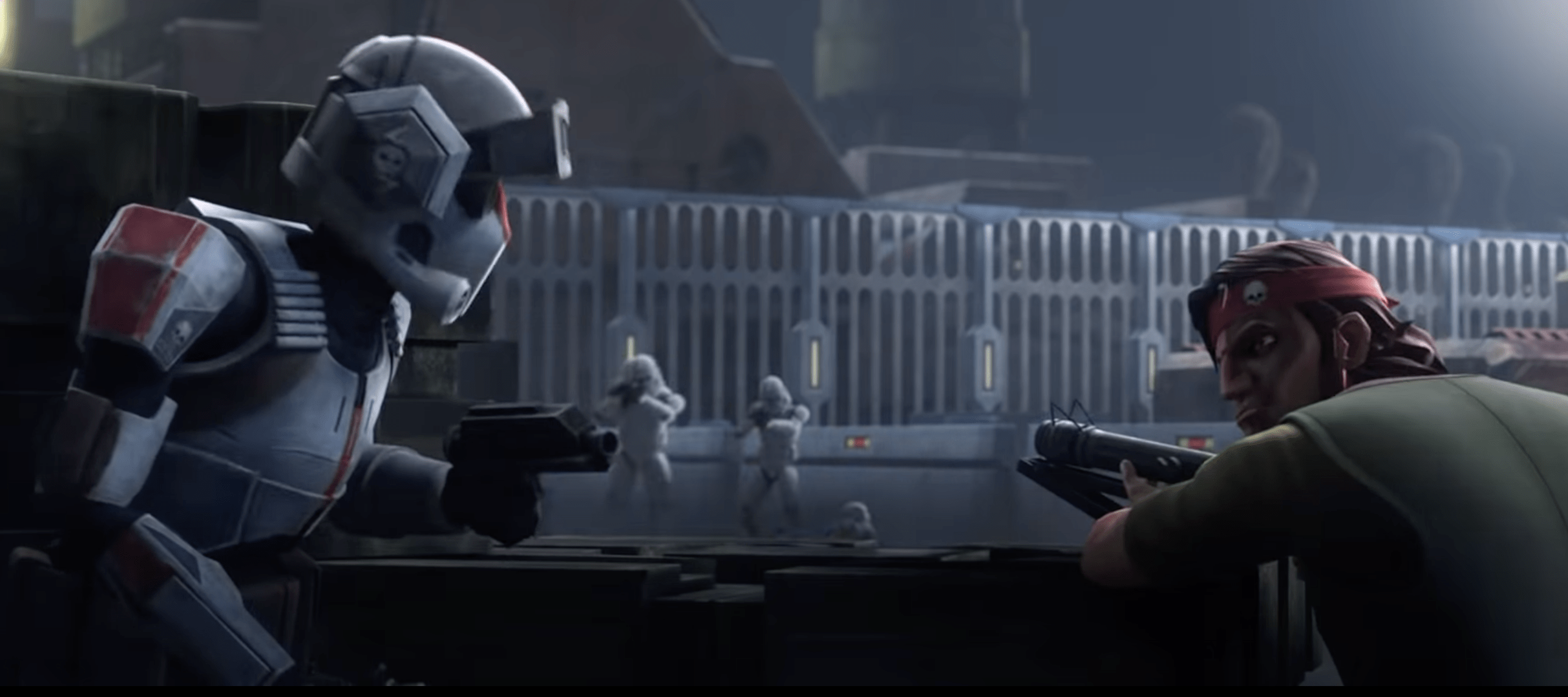 The Bad Batch Episode 2 Easter Eggs and Breakdown
Gone is The Clone Wars intro, it is just The Bad Batch now. Wrecker and Omega are passed out after the latter's curiosity about the ship was finally satisfied. Echo and Hunter discuss what to do about Omega, as they aren't really equipped for raising a child.
They arrive on J-19, Abrihom in the outer rim. This is Omega's first time anywhere other than Kamino and her reaction is similar to Rapunzel's in Tangled when she leaves the tower.
Wrecker sets off the security alarm around their friend's property. Cut and Suu appear and take the Batch back to their home. These two were introduced in The Clone Wars.
RELATED: The Bad Batch Premiere Easter Eggs and Breakdown
After introductions, Cut tells them Captain Rex had visited and told them about Order 66. He does not know where Rex went after he left. Rex did mention the way clones were being controlled. Omega tells them all about the inhibitor chips.
Shaeeah and Jek run in and take Omega outside to play.
Cut doesn't believe Omega is a defective clone. He knows that she was created for a specific purpose just like the rest of the Bad Batch. But no one knows what her skillset is, yet.
In the town, R2 units, a Rodian, a Bith, are a few familiar faces seen in the background.
Getting off the planet to safety is going to be hard without chain codes. A chain code is a type of identification that contained biographical information about each person. Essentially, the Empire used these to register people. Boba Fett revealed his chain code in the Mandalorian.
Omega finds herself face to face with a Nexu. This cat-like lizard creature was first seen in Star Wars II Attack of the Clones and also The Clone Wars.
RELATED: The Bad Batch Interview: Dee Bradley Baker, Jennifer Corbett, and Brad Rau
Hunter wants Omega to go with Cut and Suu despite him being reluctant to say goodbye.
Tech devises a plan for he and Echo to get into the clone station to steal chain codes for Cut and his family. Omega is also on the ship with them.
Nothing goes as planned, Tech, Echo, and Wrecker hold off the troopers while Omega delivers the chain codes for Cut's family. Tech made an extra one for Omega so she could leave with Cut and Suu. She was unaware and hurt that Hunter would want her to go with them.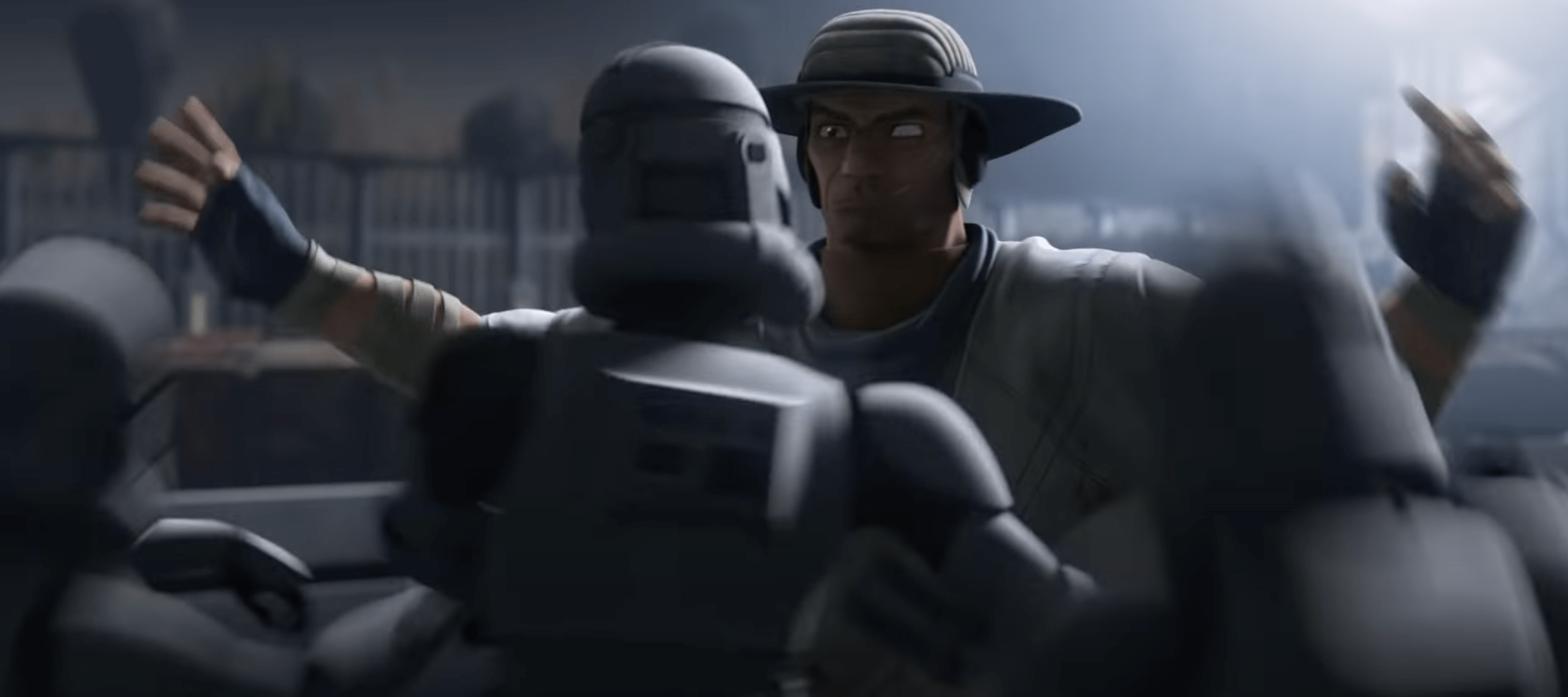 Since the codes worked, Cut, Suu, Shaeeah, Jek, and Omega safely board the transport ship. Hunter joins the rest of the Batch in order to escape on their ship. Omega however has other plans. She rushes to the Bad Batch and they leave the planet.
Hunter and Omega share a moment, and he agrees to let her stay.
The Bad Batch is now streaming on Disney+.