Now available to own on Digital HD and coming to 4K Ultra HD, Blu-ray and DVD September 21, is the always fashionable, wickedly fun Cruella. This film is a bold, deliciously dark, wildly entertaining good time. Read on to see what must see bonus features are available when you bring the DeVil home.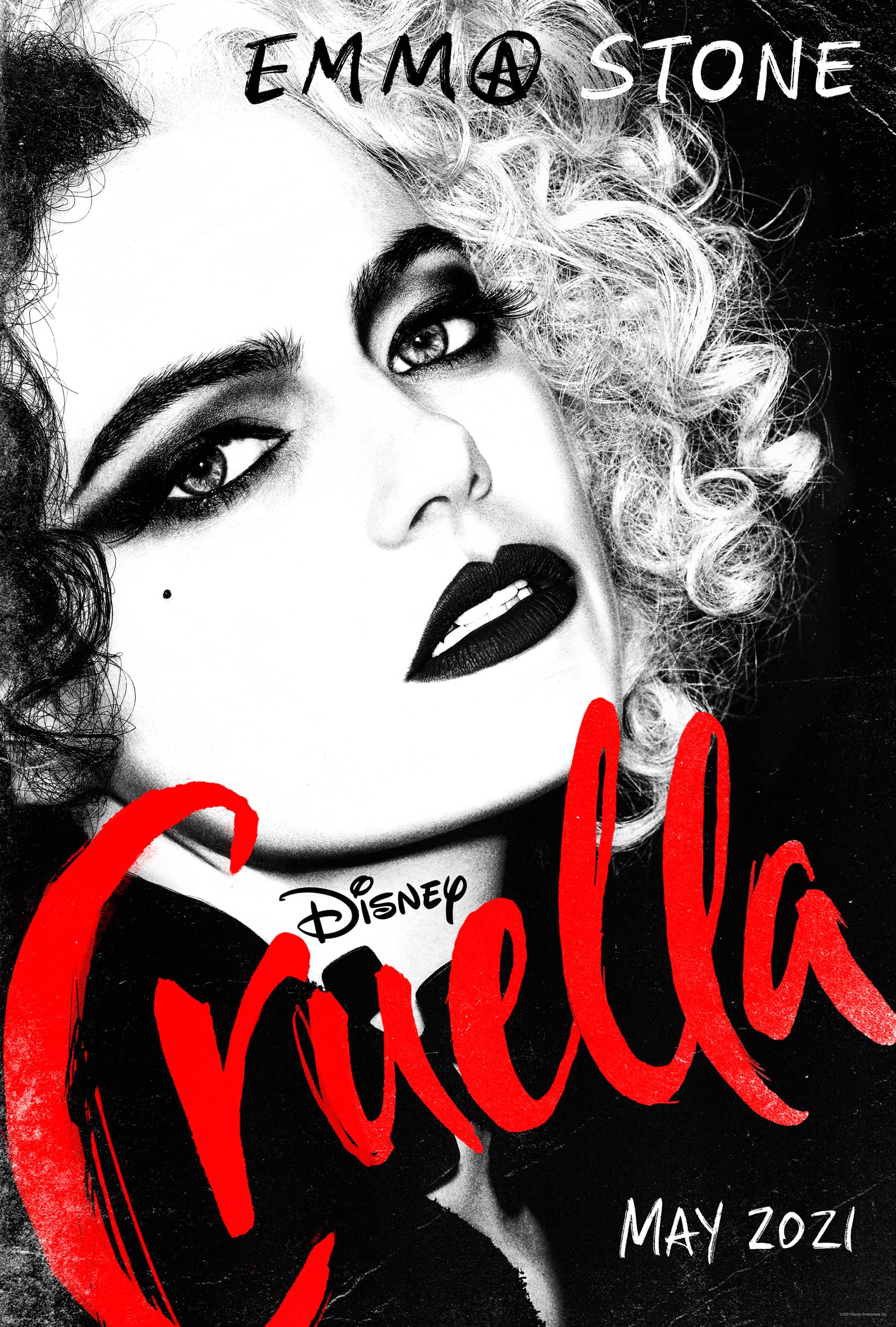 This origin story starts at the beginning, the very beginning. Cruella was born with her signature hair and very quickly she grows into a young rebel with a tendency towards the extreme. At her school, Estella (the more compliant version of Cruella) makes friends with Anita Darling and enemies of just about everyone else. Her dreams of becoming a fashion designer won't happen in their small town so they make a plan to go to London. However, before they go they must stop to visit an old friend of her mother's in order to get some money to help them get started. Things don't go as planned and Estella finds herself alone with her puppy on the streets of London.
RELATED: Cruella Movie Review: An Absolutely Wicked Good Time
There she meets a young Jasper, Horace, and Wink the dog. Together they become a family of grifters, growing up to become expert con artists and thieves. Estella (Emma Stone) uses her design skills to make disguises for their grifts. All that changes when she gets an entry-level position at Liberty, the premiere department store. Soon she catches the eye of the Baroness (Emma Thompson), London's most famous designer. Working for the Baroness leads to some revelations about her past that put her on track to becoming one of the most notorious villains of all time.
Cruella is a bold, deliciously dark, wildly entertaining good time. This film transports viewers to 1970s London and delivers breathtaking fashion and visually stunning sets while it tells the origin of one of the most villainous villains ever to grace the screen. Emma Stone is perfectly mad as the eccentric Cruella while Emma Thompson absolutely embodies the villainy of the Baroness. They along with the rest of the cast deliver powerhouse performances you won't soon forget.
RELATED: Interview: Emma Stone and Emma Thompson On All Things Cruella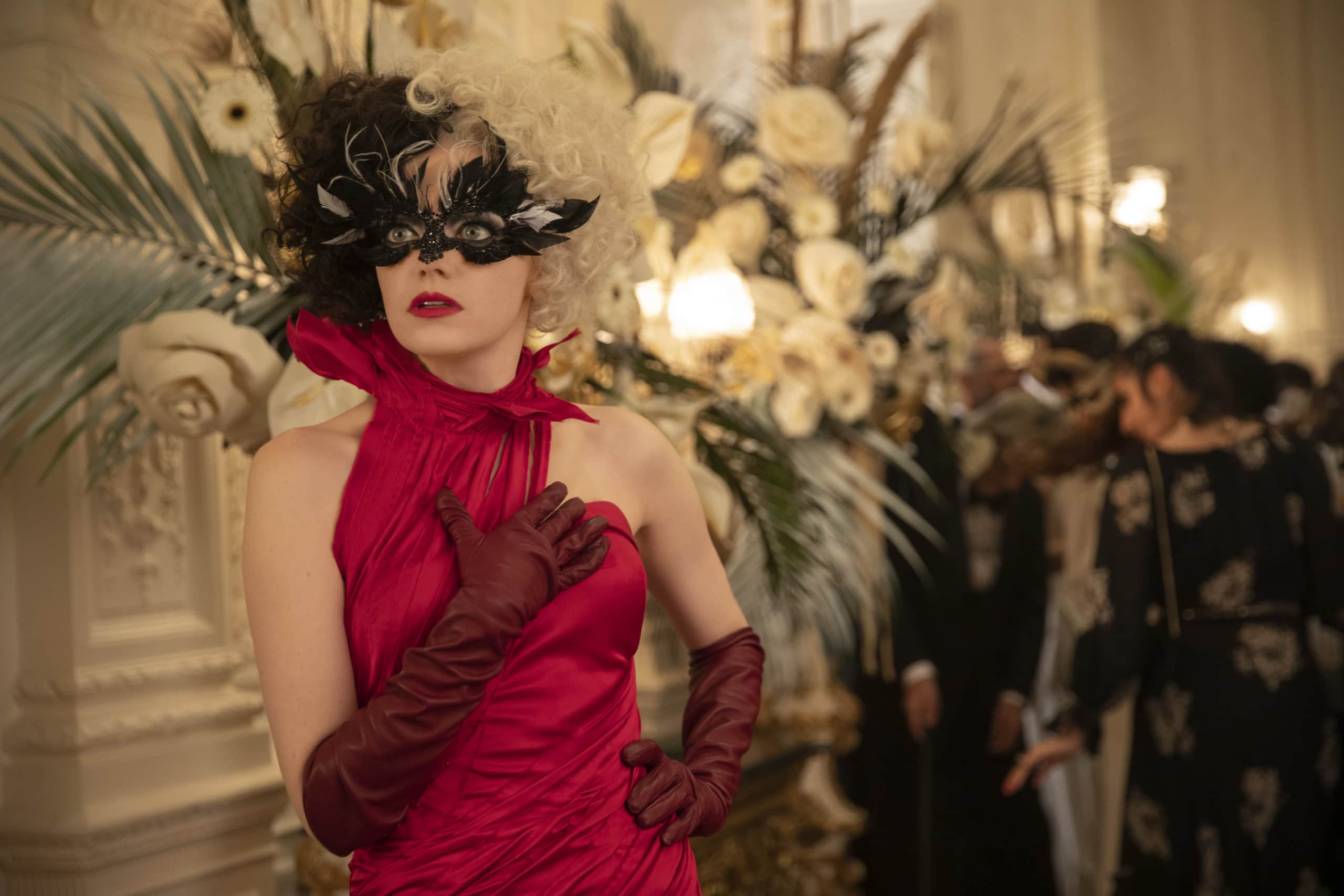 Disney's Cruella Bonus Features
Bloopers
Deleted Scenes

Hotel Heist Hallway
Baroness Rejects Design Sketches

The Two Emmas – Discover how real-life friends Emma Stone and Emma Thompson prepared for their roles as Cruella de Vil and the Baroness von Hellman, and transformed into the fashionably cool, but devilishly cruel, characters.
The Sidekick Angle – No Disney villain/hero is complete without their sidekicks! Meet the talented actors who play Horace and Jasper, and learn how their characters deepen the film's story, and how the trio's friendship changes as the smart, feisty Estella becomes Cruella.
Cruella Couture – Take in the spectacular artistry of this couture collection, with an in-depth behind-the-scenes look at some of the most fashionable moments in the movie.
The World of Cruella – Experience the city locations and elaborate sets of Cruella, each featuring extraordinary production design detail, which bring 1970s London to life and enhance the backstories of these iconic Disney characters in a whole new way.
New Dogs…Old Tricks – Go behind the scenes of the on-set life of an animal actor, and meet the smart, expressive, delightful dogs who play Buddy, Wink and the Dalmatians, along with their devoted trainers. Catch the joy the pups experience in their daily doggie duties.
Cruella 101 – Uncover Easter eggs and clever connections to Walt Disney's 101 Dalmatians that are masterfully woven throughout this modern origin story of Cruella.
*Bonus material can vary by format.
Buy Cruella now on Digital HD and get it on 4K Ultra HD, Blu-ray and DVD September 21.