In The Bad Batch episode 12, Hera sends out a call for help to Clone Force 99 to save her parents from the Empire. Hera gets to live out her dream with Omega and Wrecker gets to blow stuff up. Let's get into "Rescue on Ryloth" with this Bad Batch episode 12 easter eggs and breakdown.
This is your spoiler warning if you haven't watched episode 12 of The Bad Batch.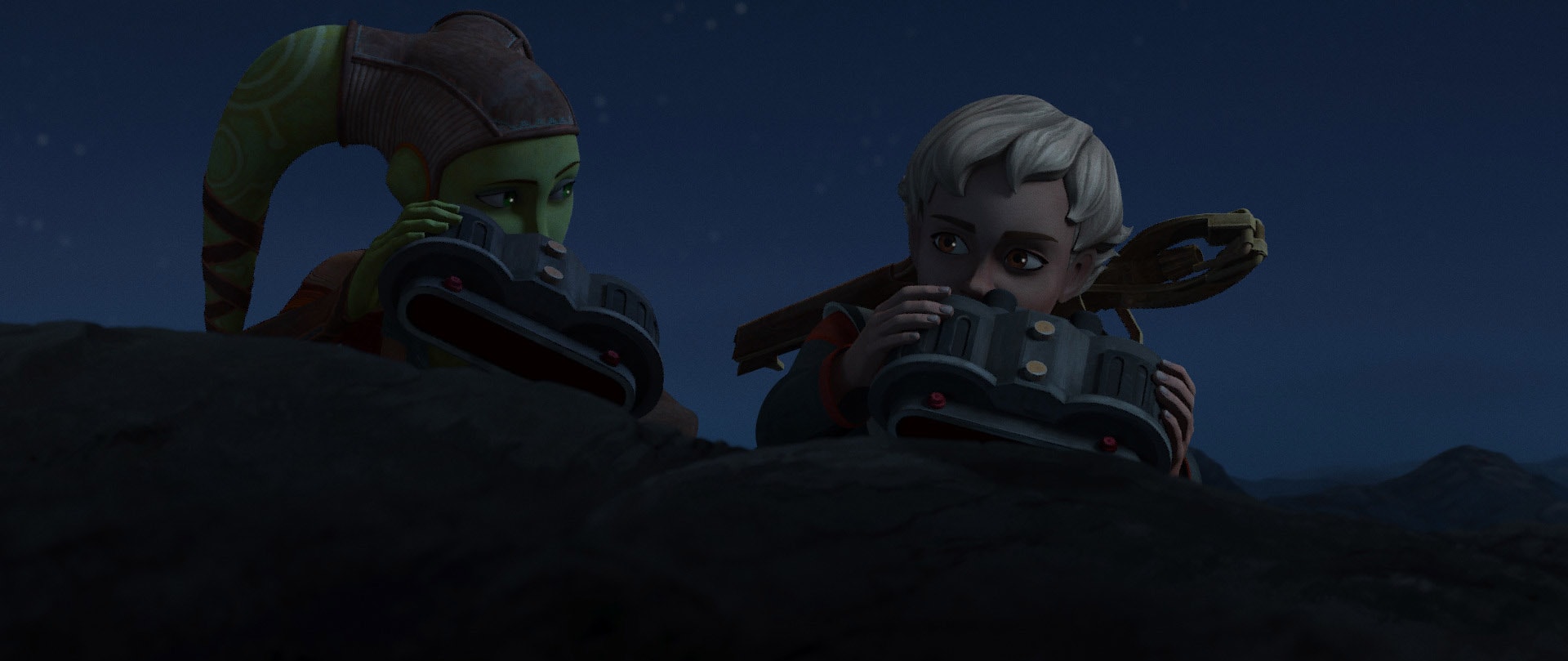 The Bad Batch Episode 12 Easter Eggs & Breakdown
Cham, Eleni, and Gobi Glie have been taken prisoner by Admiral Rampart and the Empire. Howzer continues to show he disapproves of what is happening on Ryloth.
Chopper and Hera make a plan to meet at an old base of her father. They need to send a transmission to get help, especially since it is Crosshair who has been tasked with hunting her down.
On the Marauder, the Batch receives a message from Hera asking for their help to save her parents. This scene has a similar feel as Star Wars A New Hope when Princess Leia records a transmission asking for Obi-Wan's help. The Batch offers to check out the situation in the Capitol but offers no guarantees that they can get her parents out.
In the Capitol, Probe Droids patrol the crowd that is gathered to hear from Rampart. The Batch and Hera listen as he lies about what happened to Senator Taa. They also see that Crosshair is among the troopers in the crowd.
RELATED: The Bad Batch Episode 11 Easter Eggs and Breakdown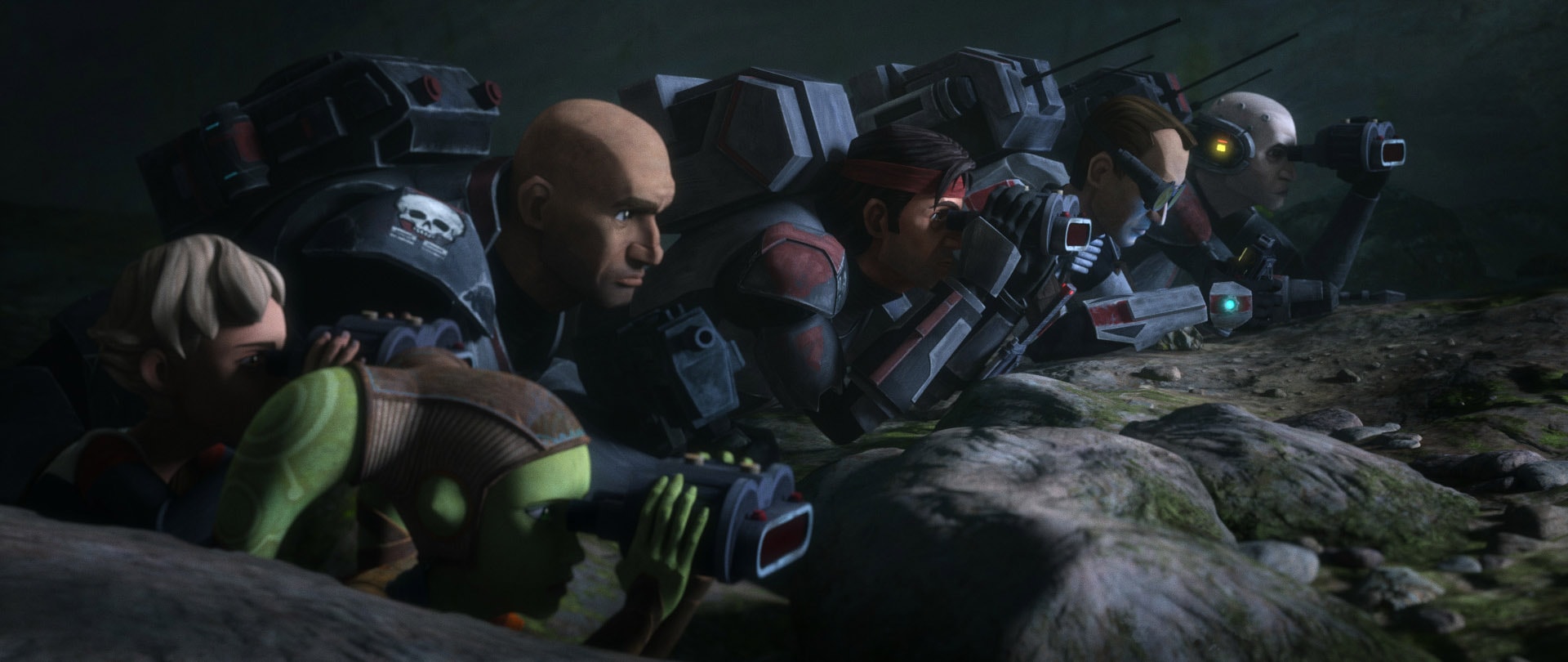 Tech mentions that the troop presence here mimics that of Raxus. This planet has already been seen during "Common Ground" and was also a planet visited during The Clone Wars. Essentially, he figures out this isn't just a normal pit stop for the Empire, it is a military occupation.
A probe droid spots Clone Force 99, before Hunter can take it out, it alerts Crosshair to their presence.
Hunter doesn't think they will be able to rescue Hera's parents. He offers her passage off world. Hera refuses to leave. Omega and Hera come up with a plan to convince Hunter to save her parents.
Hera's plan is to attack the Refinery on the outskirts of the Capitol drawing the reinforcements away and allowing them to sneak in and get Cham and Eleni. Chopper sneaks in with the other droids to disable the cannons. He was always doing this in Star Wars Rebels, only this time he didn't need a paint job from Sabine.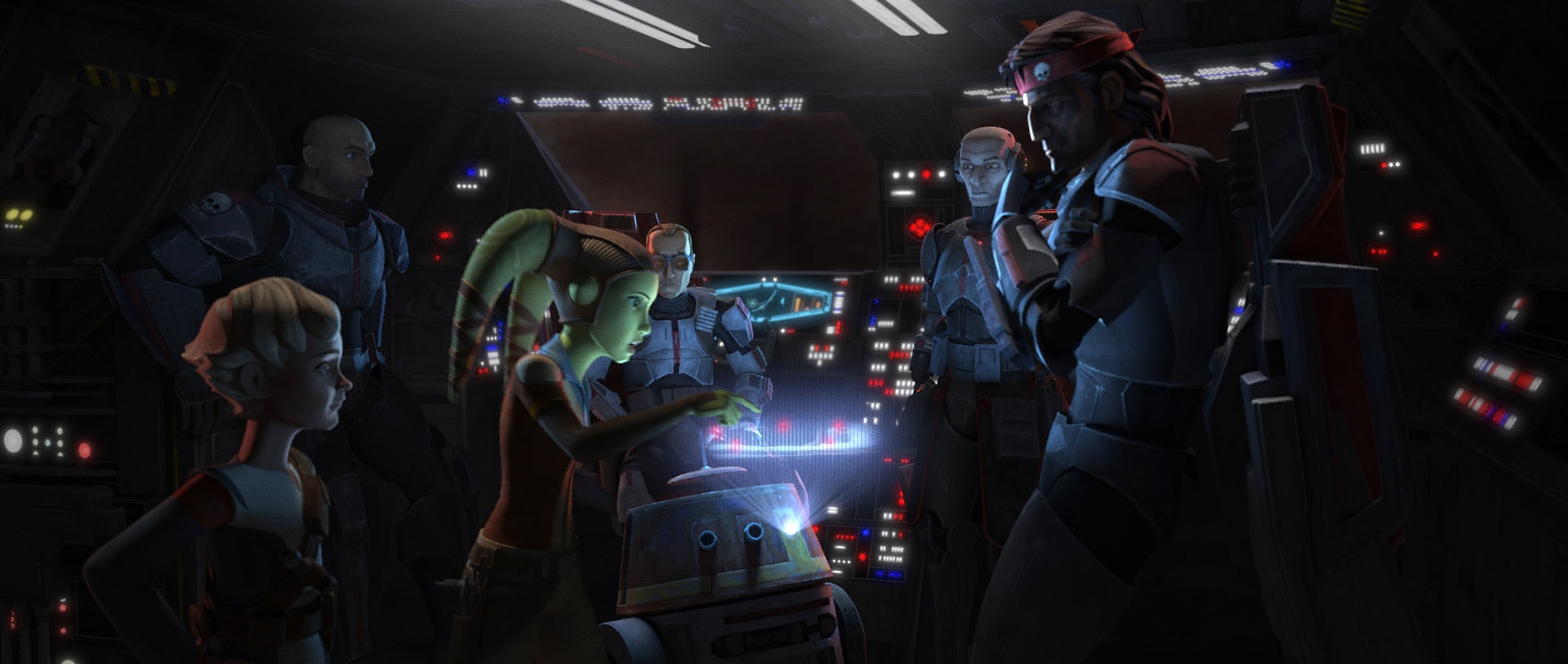 Once inside the Refinery, Chopper takes out a R2 unit in order to access the control panel. Chopper is unable to disable the cannons and is captured by some troopers.
Hera and Omega take a shuttle in order to take out the cannons. After all Hera does want to be a pilot someday.
Hunter and Echo rescue Cham and the other prisoners. Crosshair is onto their plan however and is waiting for them. Howzer warns them that Crosshair is waiting. Howzer continues to defy orders despite the inhibitor chip still implanted in his brain. Howzer and several of his troop are taken captive for being traitors to the empire.
Eleni warns that if a war is coming it will be the children's fight just as much as theirs. Hunter refuses payment for the mission, Tech shows Hera how to scramble a ship's signature, and they all go their separate ways. Hera will definitely use that skill in the future.
Crosshair is given permission to hunt down Clone Force 99.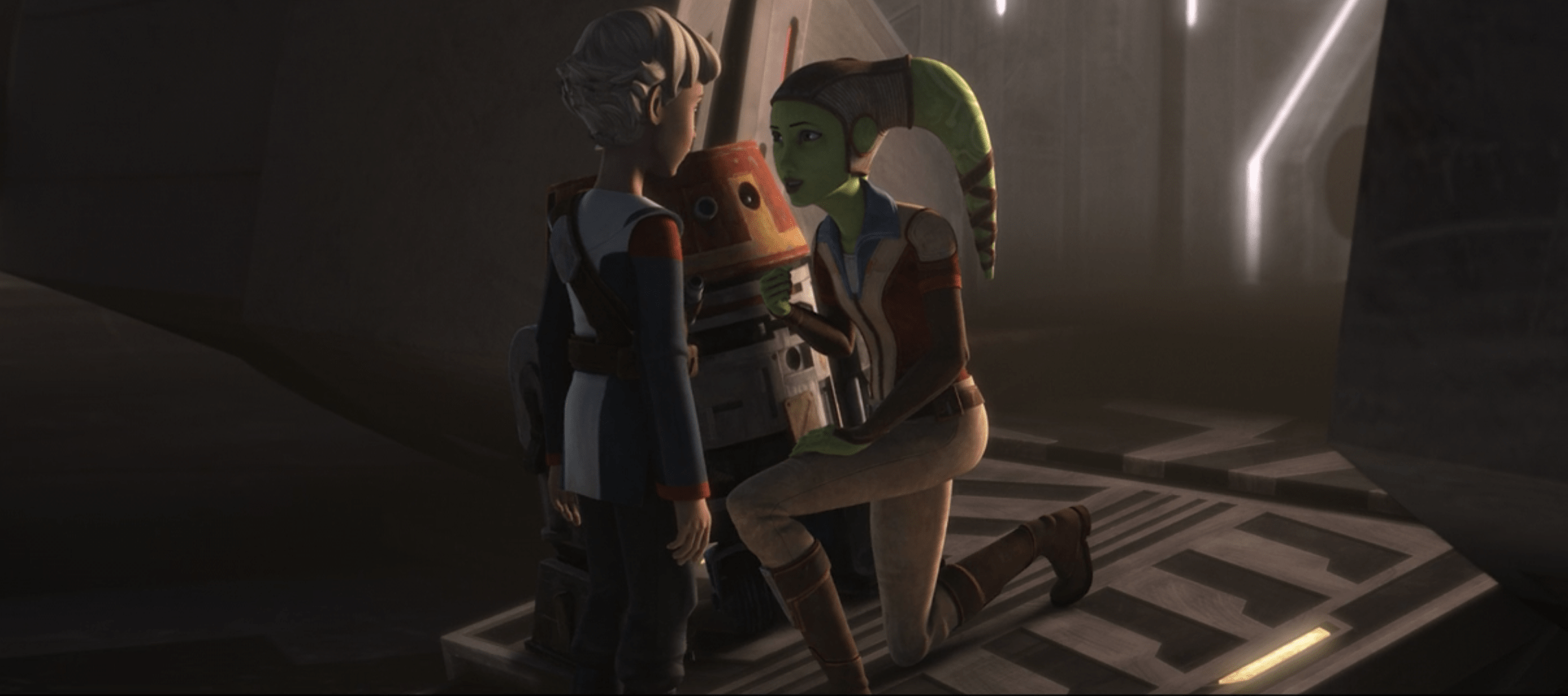 The Bad Batch is now streaming on Disney+.