Twenty Something is one of the new Pixar's SparkShorts coming to Disney Plus this month. I had the chance to see it early and hear from director, Aphton Corbin about what inspired her to tell this story.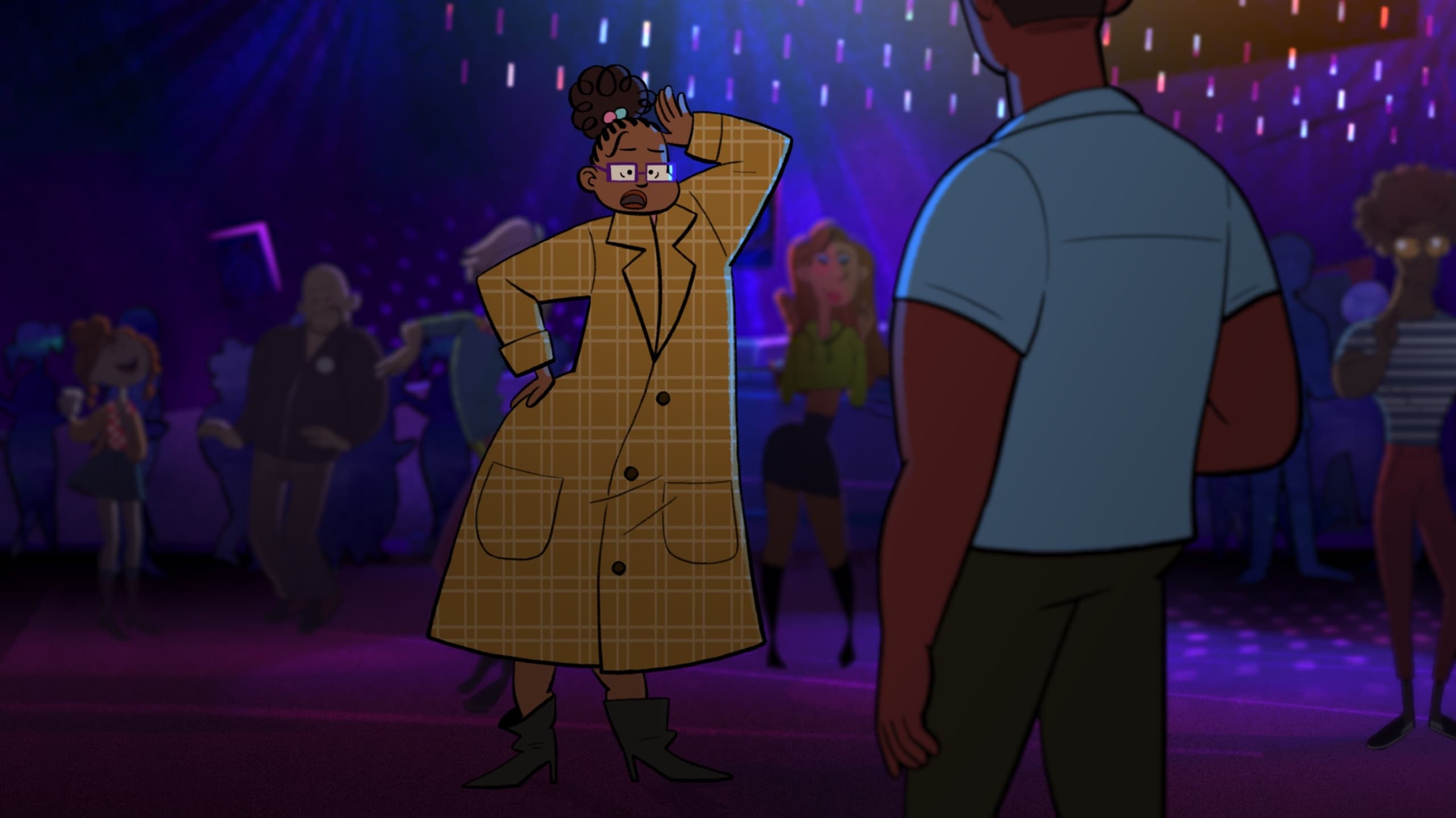 SparkShorts Twenty Something
Pixar's SparkShorts is a program designed to showcase talented individuals from within the Pixar family and their unique storytelling techniques. Other than time and budget parameters, the filmmakers are given free rein to bring their short stories to life. This experimental film program has given life to some amazing shorts such as Float, Kitbull, and Burrow. Joining their ranks is the new Twenty Something.
Twenty Something is relatable to every adult in the audience, because it centers around how adulting can be hard. Some days you're nailing it, while other days, you're just a stack of kids hiding in a trench coat hoping no one notices. The main character Gia finds herself in this exact scenario the night of her 21st birthday. This story is about the insecurities of adulting and how we're all just faking it till we make it.
Aphton Corbin, while working on Soul, was asked if she wanted to create something for the SparkShorts program. Although she was nervous, she drew on some of her past comic sketches to create the short Twenty Something. This short reminds all of us that everyone struggles with insecurities and although we may feel alone in those thoughts, we are not. It also encourages us to not get so caught up in our own heads that we miss out on life. So grab a friend, dance a little, and if you're old enough have a drink or two. Responsibly of course.
RELATED: Behind the Scenes of Dug Days with Dug Himself Bob Peterson & Kim Collins
12 Fun Facts About Twenty Something
Twenty Something was created in 2D Animation.
Her brainstorm started with the workplace, feeling small and not measuring up to others. Then moved onto how that would look like during the rest of the person's day.
The kids in the trench coat is a metaphor for trying to navigate life while hiding insecurities.
At first, Gia started off in an office and then went out to a club with her friends. But something was not working.
Back at the drawing board, Aphton realized that the story came to life once Gia was at the club with her friends. The story was reworked and Twenty Something came to life.
Going out for her 21st birthday represents her first trip into the adult world.
Aphton wrote the script and did all of the story art in the beginning.
Gia's different looks for each age are all based on photos of Aphton.
The character designs and sets were inspired by vintage cartoons of the 60s and 70s.
Gia is portrayed in primary colors because she is a fish out of water.
Most of Twenty Something was completed remotely due to the pandemic.
Aphton asked a local artist to compose an original song for the short. This is a first for SparkShorts, and "Hold the Line" is definitely a hit!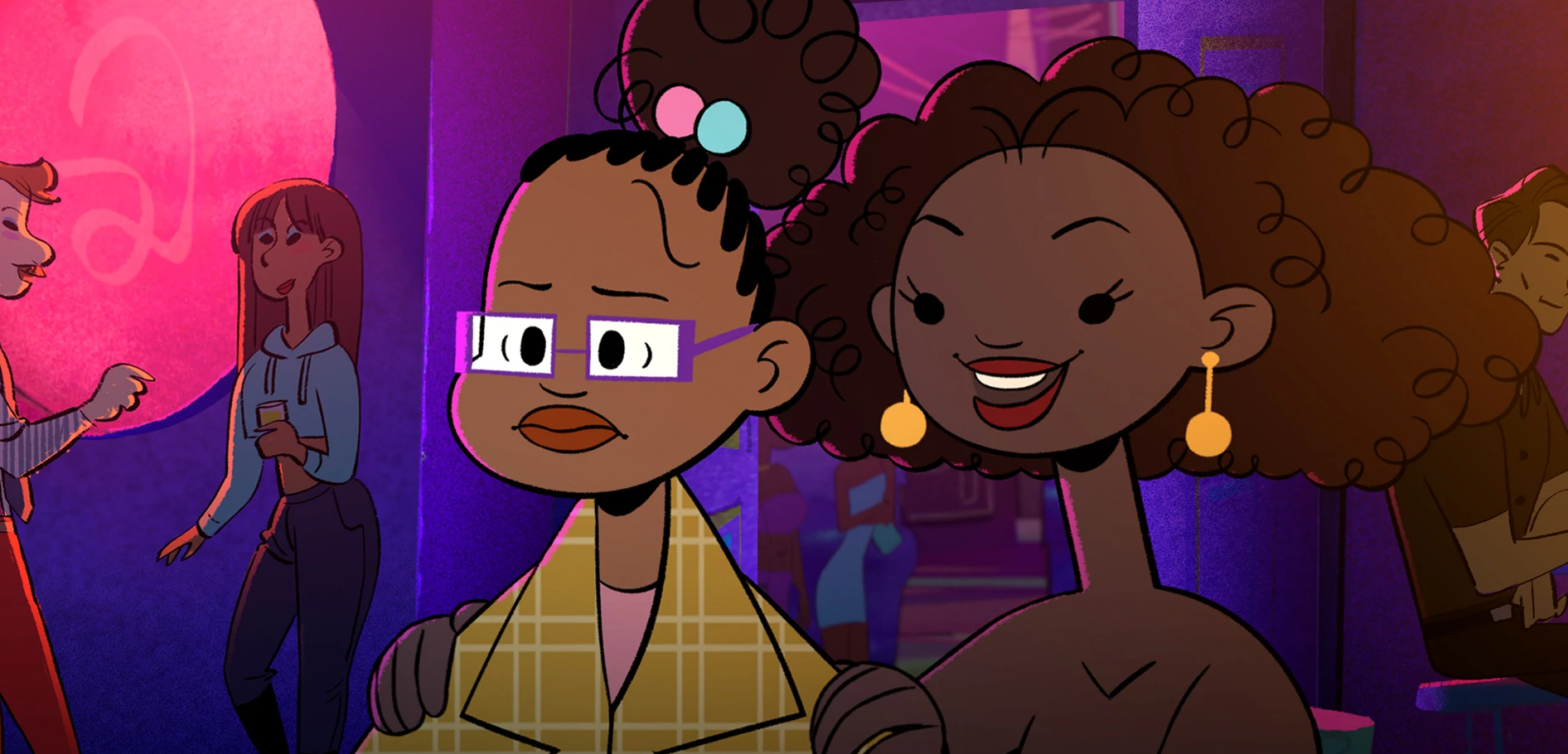 Twenty Something premieres on Disney+ September 10.