Star Wars Visions boasts eye-catching animation, incredible action, and dynamic storytelling. These are the Star Wars stories fans have been waiting for.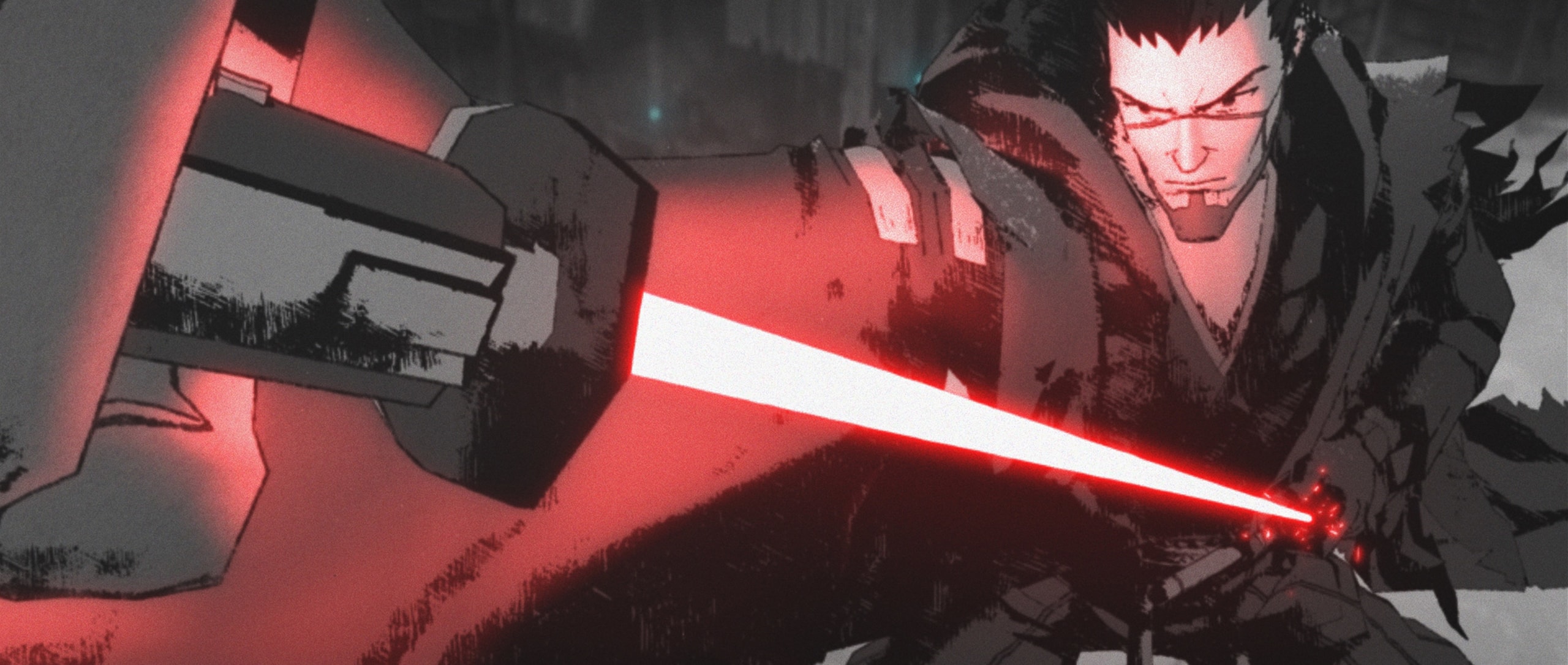 Star Wars Visions Review
Seven Japanese anime studios bring to life nine shorts in Star Wars Visions. Kamikaze Douga, Geno Studio (Twin Engine), Studio Colorido (Twin Engine), TRIGGER, Kinema Citrus, Science Saru, and Production I.G, created these visions using their signature animation and storytelling styles. Season one consists of The Duel, Tatooine Rhapsody, The Twins, The Village Bride, The Ninth Jedi, T0-B1, The Elder, Lop & Ocho, and Akakiri. Each tells a unique story that combines familiar elements with brand new worlds, characters, and conflicts.
With eye-catching animation that blends various anime styles, incredible action sequences, dynamic storytelling, and some of the most epic lightsabers in the galaxy, Star Wars Visions are the stories fans have been waiting for. And thanks to several cliffhangers and intriguing new plots, Visions has the potential to continue to grow and hopefully cross over onto the big screen.
RELATED: The Bad Batch Interview: Dee Bradley Baker, Jennifer Corbett, and Brad Rau
The Duel By Kamikaze Douga
The Duel follows the story of a mysterious stranger who steps up to defend a village being attacked by a group of bandits led by a deadly Sith. But by taking them on, he reveals a shocking truth about his past.
One of the standouts of the shorts is The Duel, thanks in part to its dazzling visuals and unique lightsabers. The cel shading techniques used here lend a depth to the characters and truly makes the red of the Sith pop. Ronin's story however may even be more compelling than all of that. With so many questions left unanswered, this is one that will have fans begging for more.
Tatooine Rhapsody By Studio Colorido
In Tatooine Rhapsody, a spunky band with big dreams must stand up and rock out to save one of their bandmates when Boba Fett shows up to nab him for Jabba the Hutt.
For the most part Visions leaves behind the legacy characters in favor of new ones, the exception being this short which features Boba Fett (Temuera Morrison) and Jabba the Hutt. The latter actually dances along, as much as a slug thing can, to the beat. This one is fun to watch and despite having those two familiar faces, does not allow them to steal the show. It makes you wonder what concerts would be like in the Empire.
The Twins By TRIGGER
The Twins follows the lives of a secret set of twin clones born to the Dark Side face off on board a massive Star Destroyer after one steals a powerful weapon. During their intense battle, both will make choices that will change their destinies, forever.
Fans of Promare are going to especially love this one. This is another of the stories that will have viewers wanting more. Inspired by Luke and Leia, this short is one I could see becoming a film or even a trilogy in its own right. The color choices, over-the-top battle sequences all driven by the sibling relationship instantly draws you in. Not to mention these twins come dressed in the best Sith armor we have ever seen, sorry Darth but it is true.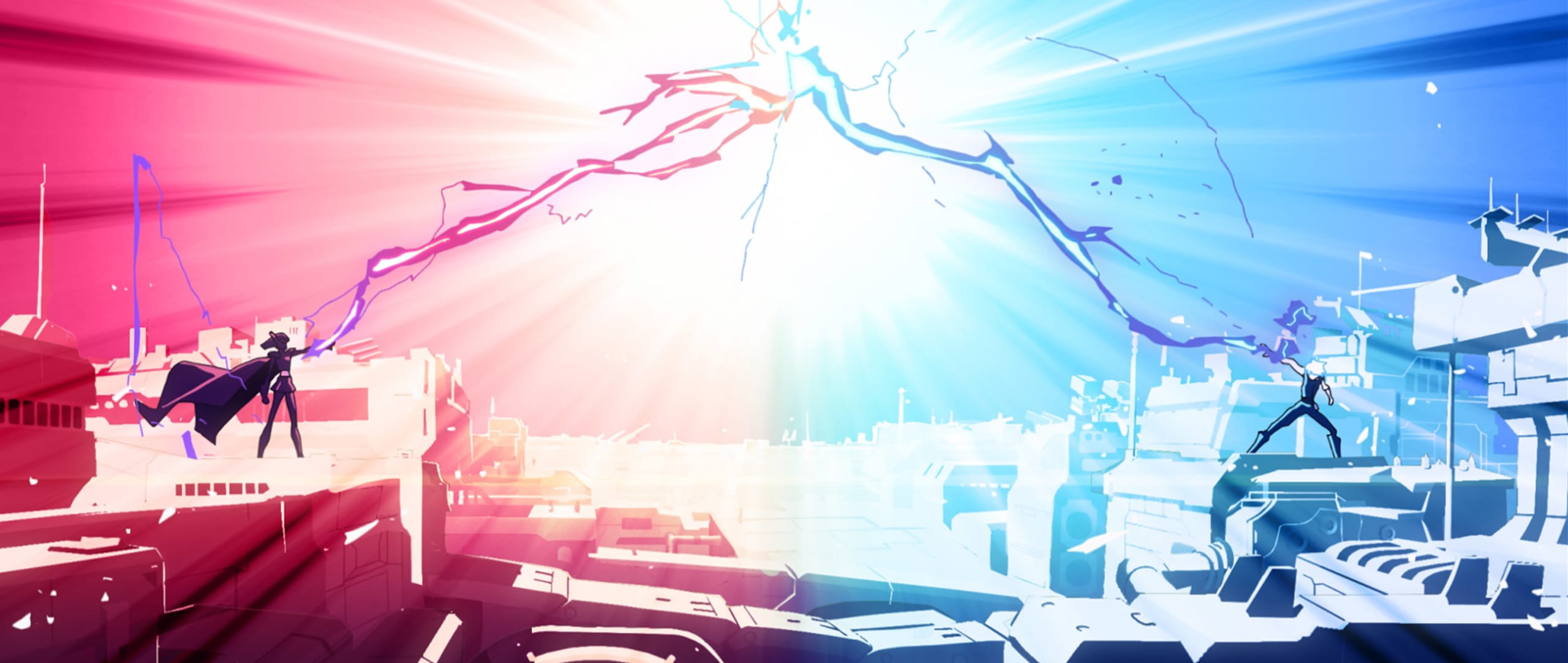 The Village Bride By Kinema Citrus
In The Village Bride, a wandering Jedi is asked by an old ally to observe the strange and beautiful customs of a remote village on the eve of a special wedding. He did not just bring her there to watch. When she realizes the village's peace is threatened thanks to a warlord, she must make a choice- intervene or stand by and do nothing.
Kinema Citrus is known for using innocent character designs alongside darker plots and that is apparent in this story. It is a bit more poetic and mediative than the others. How it approaches The Force is especially unique compared to how most Star Wars properties view it. Viewers will enjoy this fresh take on Jedi, their place in the world, the people of the galaxy, and how The Force flows through them all.
The Ninth Jedi By Production I.G
The Ninth Jedi is based on a world where the Jedi are practically extinct and no one knows how to build sabers, the daughter of a legendary lightsaber-smith (the only one left) is pursued by dark forces. As she rushes to deliver newly crafted lightsabers to a group of warriors claiming to be Jedi, she will discover if they turn out to be friend or foe.
Production I.G is the only studio this season who has a history of working with Lucasfilm. They contributed character designs to an episode of Star Wars: The Clone Wars. This story is another phenomenal one that is ripe for its own series or film. The idea that Jedi no longer know how to build their own sabers, something that has long been canon, throws the future of their kind into massive turmoil. How this one man, (voice by Simu Liu) knows how to do it when he himself does not appear to be a Jedi is one of the many questions viewers will want to know after watching The Ninth Jedi. But what is even more appealing about this one is that somehow he knew his daughter could wield the force and she is destined to be a powerhouse worthy of the greats that came before her. Yes, we need to know more… soon Lucasfilm, soon.
T0-B1 By Science SARU
To-B1 is about a cybernetic boy who dreams of one day becoming a heroic Jedi discovers that his creator has a secret past and that truth threatens their peaceful existence.
The classic anime series Astro Boy is a clear influence on this one with a bit of Pinocchio thrown in as well. This one is relatable to everyone who has ever wished they too could become a Jedi master. This one could become a story that other Jedi pass down to younglings, especially those who doubt their abilities.
The Elder By TRIGGER
In the Outer Rim The Elder is the story of a pacifist Jedi and his restless Padawan. When they pursue a dark presence to a small village, what they discover is more terrifying than they could have imagined. It is up to the Jedi and the Padawan to face someone possibly more powerful than they.
This passing of the baton story evokes the classic Master and Padawan relationship plus feels very Clone Wars era in its pacing. The Elder is Masahiko Otsuka's final work and carries his signature style and almost echoes his own passing the reins to the next generation of anime geniuses. Again, more fresh visuals complete with a revamping of the passing of the torch trope. This is another in the series that deserves more exploration especially as the Padawan must learn to be a master.
Lop & Ocho By Geno Studio
Lop & Ocho is a story about an influential father who clashes with his eldest daughter about how to face the encroaching Empire. When it falls on the younger adopted sister to take sides, she is caught between two people she loves very much. And the consequences for one of their plans changes their lives forever.
Geno Studio excels at adapting fan-favorite manga with vibrant visual styles and kinetic action. This fits perfectly in the galaxy, possibly standing out as the most fresh in a sea of fresh stories. They also play with the scenery, showing the Empire is an industrialist, cold, dark thing in stark contrast with natural beauty and light. Lop & Ocho feels different yet still at home which is a testament to a studio that made a force sensitive bunny the main character.
Akakiri By Science Saru
Jedi are not supposed to love. But they often do. In Akakiri, a Jedi returns to his old forbidden love to help defend her kingdom from a Sith-like Shogun. However he is continually plagued by visions and he learns his destiny might not be what he thought it was.
Akakiri also makes the list of shorts that need to be explored further. This one echoes a bit of Anakin's relationship with Padme but unlike that story this one plays out differently and sets up a very interesting premise. Just like the other shorts, this is another imaginative visual piece that is masterfully written. It cannot be said enough how amazing these shorts are and what better way to end season 1 than with Akakiri.
Star Wars has long counted Japanese mythology and Akira Kurosawa's films among the many influences that have helped shape the galaxy over the years. That heritage is explored more in depth in these shorts thanks to the fresh new perspectives of each anime studio and storytelling team. These Visions expand upon the Star Wars lore everyone is familiar with but in a way that will reignite the excitement fans have for this franchise. One of the best parts, seriously there are many, is that you do not have to be an anime fan to enjoy them. Star Wars fans, anime fans, those who fit in both categories, there is something for everyone in this series.
Star Wars Visions is the most ambitious animated undertaking Lucasfilm has done to date and the result is an extremely rewarding experience. This series has it all- brilliant storytelling, gorgeous visuals, easter eggs, and the coolest lightsabers in the galaxy. The creativity here is going to instantly pull fans in and have them begging for more. I hope to see more of these anime wonders in the very near future.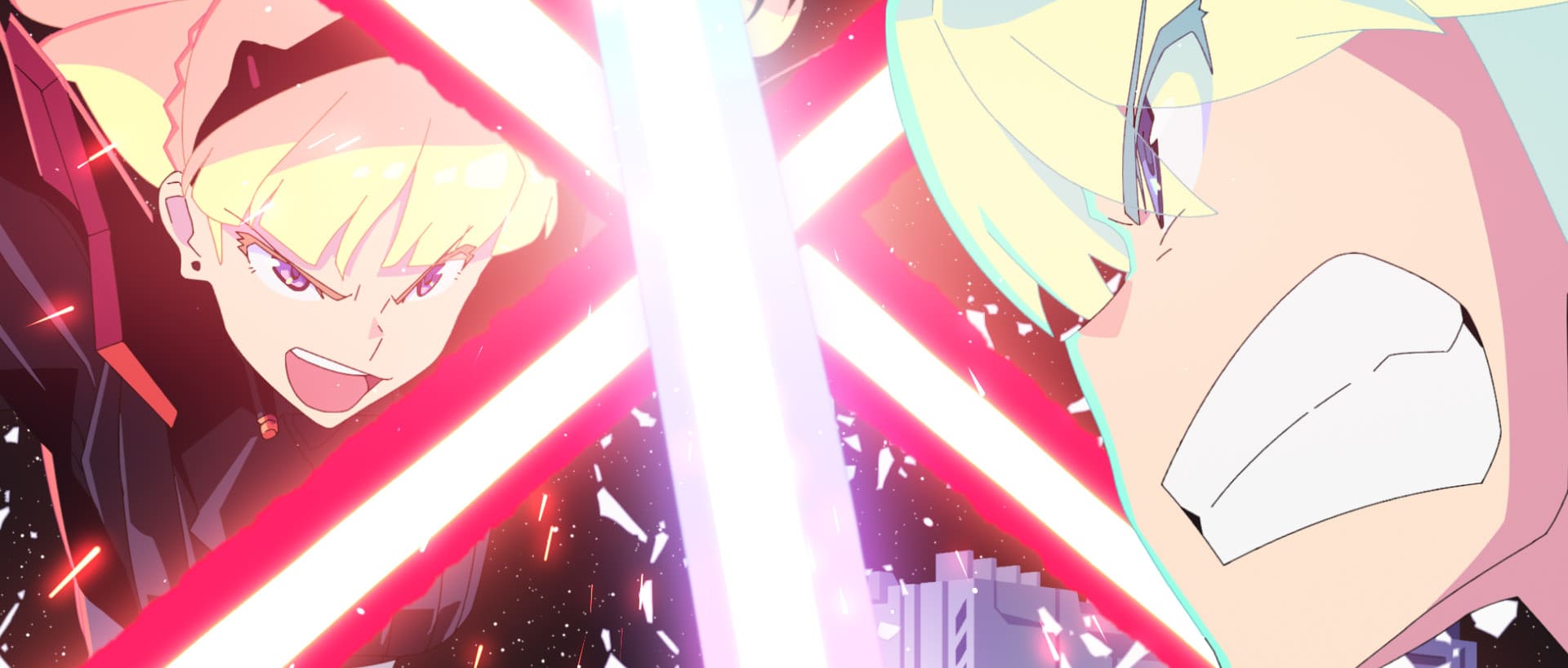 Star Wars Visions is coming to Disney+ September 22.