The Hawkeye cast, Director Rhys Thomas And Kevin Feige talk about the choice to include Rogers: The Musical, Hailee's debut as Kate Bishop, an Avengers initiation, and why exactly other heroes never show up to help in the MCU.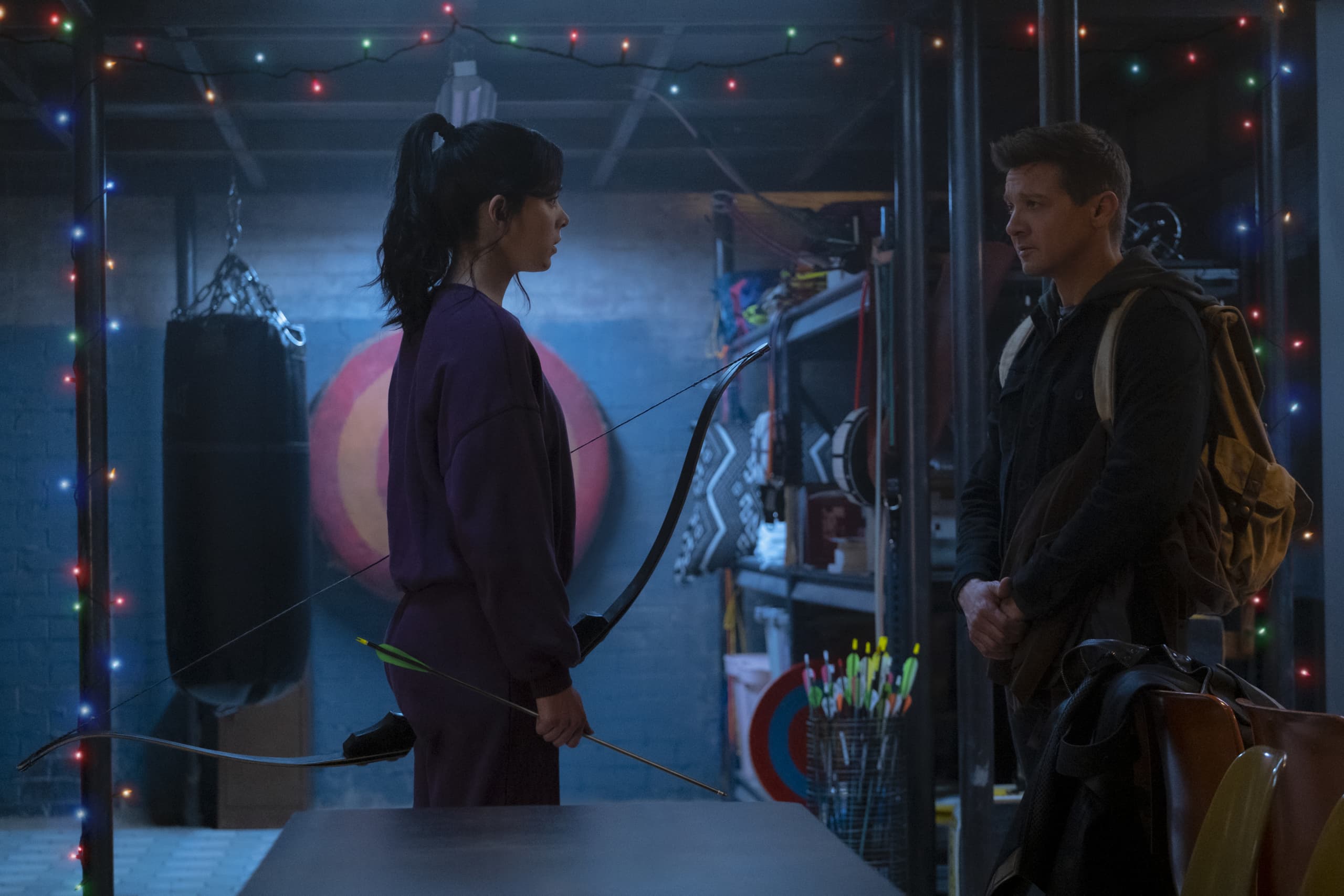 Hawkeye Cast Talks Rogers Musical, Hailee's Debut, & Avengers Initiation
Episodes 1 and 2 of the 6-part Hawkeye series are now streaming on Disney+. I recently had the chance to hear from director Rhys Thomas, producer Kevin Feige, and stars Jeremy Renner, Hailee Steinfeld, Vera Farmiga, and Tony Dalton about what happened behind the scenes to bring this show to life. From the pages of Matt Fraction's comics to an Avengers Initiation for Hailee, a lot went on to ensure that Hawkeye would be another hit for the MCU. First things first, why a show for Hawkeye?
Kevin: We wanna see more Jeremy Renner. You wanna see more of Jeremy Renner. [His scenes] were relatively small, in Ultron we saw a little more, and then he just started stealing all the scenes, but it was always the intention to explore much more. The character's history is vast. The Matt Fraction comics were a big tonal inspiration for us. There are moments [from before]where you see this mentor under the surface. This reluctant hero. This reluctant mentor under the surface. One of my favorite scenes in all of our films is the scene with Clint and Wanda in Sokovia, when he basically says, you go out that door, you're an Avenger and motivates her to join the fight. And that was the kernel of how we could connect our MCU incarnation of Clint Barton into the Matt Fraction storyline and the relationship with Kate Bishop.
RELATED: Rhys Thomas and Kevin Feige On Why Christmas Setting For Hawkeye
An Avengers musical is something fans have joked about on and off for years. How did it become a part of the show?
Kevin: Rogers: The Musical, Rhys, was that your idea? There was an idea early on about why he cames to New York.
Rhys: Yeah, it was an innocent suggestion in one of our calls that I quickly tried to backtrack on. (Laughs)
Kevin: Which is true, but I loved the idea. I had met the amazing composer Marc Shaiman at an event. When Rhys said that, it gave us context for the opening episode, context for why Clint is in New York, context for Clint seeing himself in the way the world sees Hawkeye. And gave us an opportunity to have an amazing song by Marc Shaiman.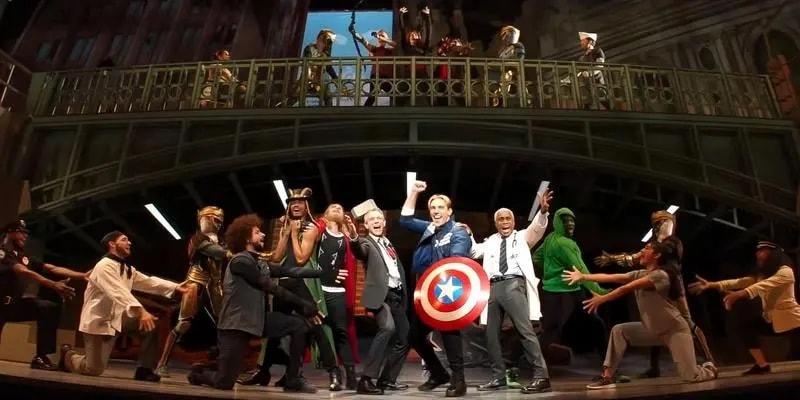 Hailee, can you talk about Kate's relationship with Clint? How did you both nurture that bond? Did Jeremy give you any advice?
Hailee: That I was never gonna shoot an actual arrow. (Laughs) That was the first thing he told me, and for whatever reason, didn't occur to me that would actually be the case. But as far as bonding, we really jumped right into this thing. I felt so grateful to have Jeremy's support and his mentorship in real life as I do as Kate.
Jeremy: I just wanted to communicate with her that I had her back, and that there's gonna be a lot of strange things that go on. It's different than other types of filmmaking. I just wanted to let her know that she wasn't alone, and I had her back, and I'll give her the answers if she needed them.
Hawkeye was filmed mostly on location in New York City which really helps to ground the series.
Rhys: New York's very special to me anyway. I was kind of a tyrant about being as true to New York as we could. It's Christmas time in New York too. You want that real texture. Plus, we've got very human characters in the show as well, so I think anywhere that real world feel can breathe through the show, then we had to take it.
Clint seems to be dealing a lot with survivor's guilt following the events of Avengers Endgame. Can you talk a little about how you approached that in the show?
Jeremy: There's a lot of weight that's carried. There might be a seemingly veneer of grumpiness in this resting face. But it ultimately comes from just the weight and the horrors, and the tragedies and loss that come with the game. Managing losses is the superhero game. The lightness and brightness that Hailee's character brings in kinda counteracts that. It's pretty cathartic, and I think quite beautiful.
Tony, your character is known as the Swordsman in the comics and we do see Jack show off a bit in the show. Did you train ahead of time or are you naturally quick with a sword?
Tony: It's actually like Jeremy says: you never really fire a-a-an arrow. I never had a sword in my hand. (Laughs) I'm kidding, of course.
Kevin: But you had fencing experience.
Tony: I did, I took some fencing back in the day. I don't know why. So yeah, I took some fencing. And we did a whole bunch of stuff with the stunts and everything. It was great. It was fun.
Kevin: Remember headshots? That used to always be like, "Talents on heads shots…" Fencing was on there.
Rhys: Yeah, fencing, as well as horseback riding. (Tony laughs)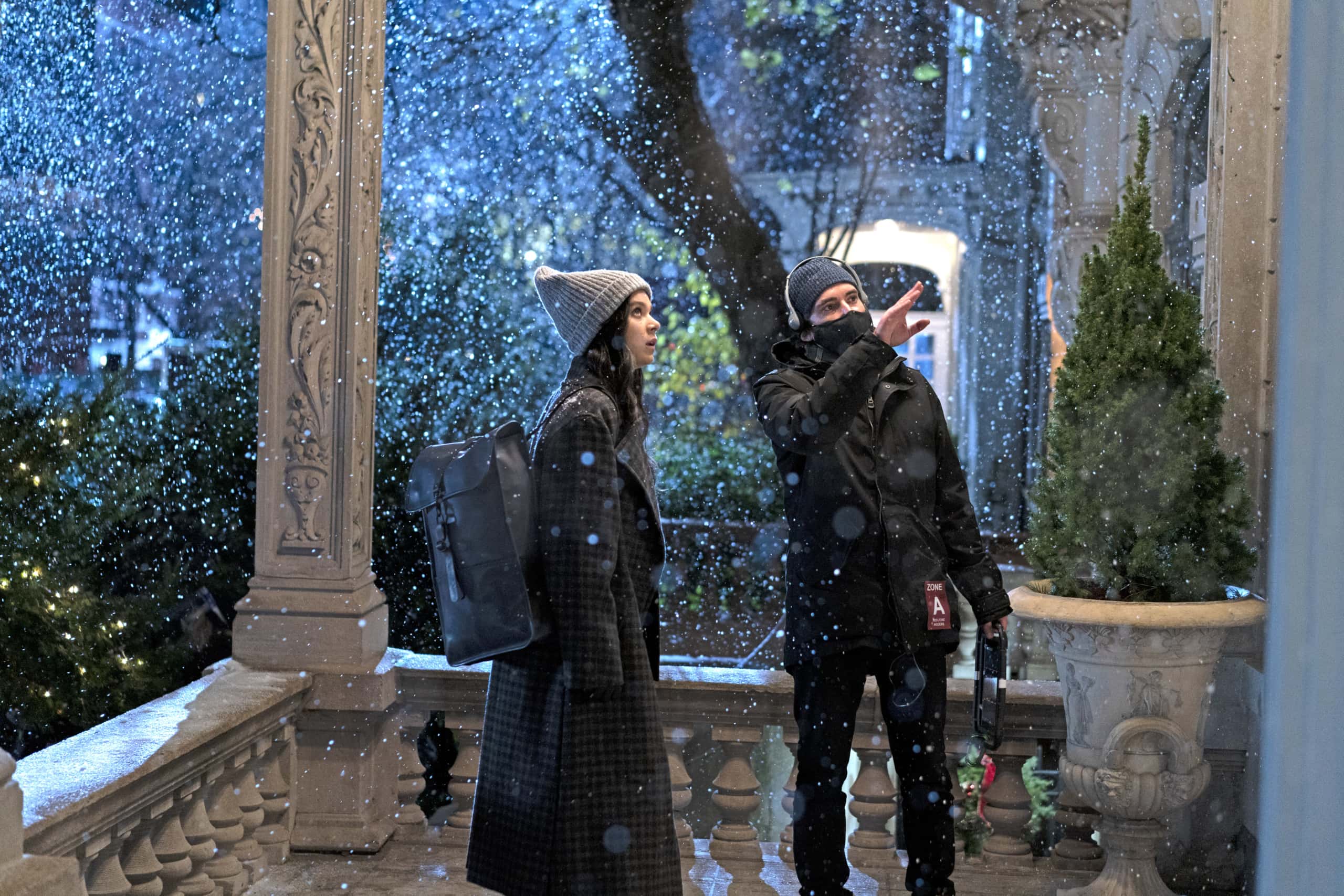 Audiences always wonder why other heroes never show up in these shows. Doctor Strange and Spider-Man are just a few that are nearby, blocks away even. How do you decide on who to bring in or not to bring in in order to keep the focus on these characters?
Kevin: Marvel's the world outside your window, and in the Marvel comics, yes, Spidey could swing by at any moment, or the Fantastic Four could come flying down. But even in the comics, it's, "What is the story you're telling?" And that's really what has to always be the primary focus, which in this case, very much is Clint and Kate. It's getting to know more about Clint, and getting to meet and know about Kate.
Hailee you are one of the few actors who has played different Marvel characters. What is it like portraying each of these amazing women?
Hailee: It's incredibly cool. They're characters that have similarities, but they're very different, two completely different worlds. I do find characters that I have played in the past do have this sort of consistency in being these young women who are strong-minded, have a point of view, and have an idea of who they are in this world. They really stop at nothing to get what they want, to achieve what they want to achieve. And I think that both Gwen Stacy and Kate Bishop are proof that if you set your mind to something, you can really achieve great things.
Hawkeye will be streaming exclusively on Disney+ starting November 24 with its two episode premiere. New episodes will drop every Wednesday.