The Matrix Resurrections tries its best to deliver something worthy of the genre-changing franchise it hails from and even fix a few past missteps. Unfortunately, whether audiences choose the red or blue pill, neither will lead to anything groundbreaking or even remotely as captivating as the original.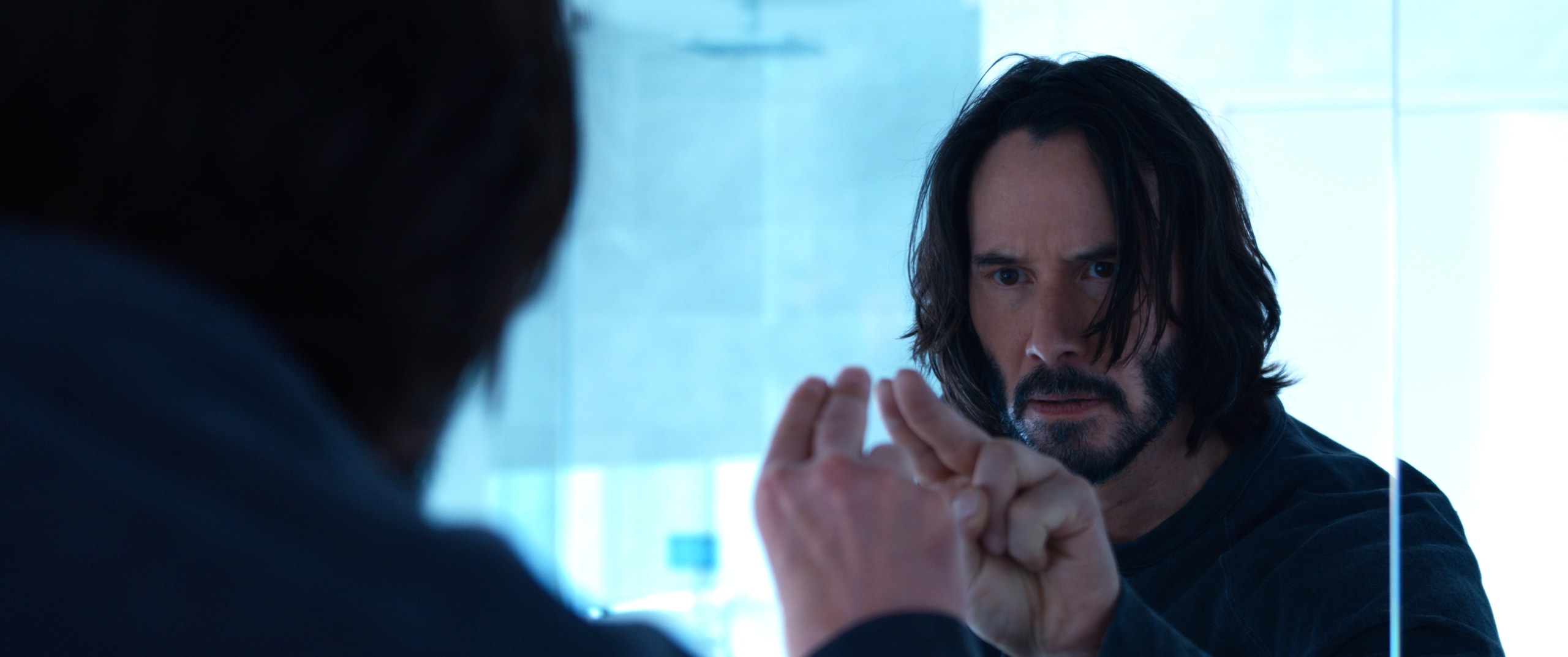 The Matrix Resurrections Review
Decades after the events of the original Matrix films, Thomas Anderson (Keanu Reeves) finds himself working at a video game company. He has designed a popular game called, The Matrix. It is based on his dreams and his feelings but not on actual events, or so he believes at first. His boss, Smith (Jonathan Groff), is pushing him to create more and more while his therapist (Neil Patrick Harris) tries to help him understand why he has moments of blurred reality. Despite daily blue pills, he constantly feels like something is not quite right about the world. After a chance meeting with Bugs (Jessica Henwick), he discovers that his dreams are actually his past and the real reason why he and Trinity (Carrie-Anne Moss) survived being killed so many years ago.
For belated sequels to succeed, they must navigate the tricky waters of whatever precedents were created by the original while delivering something new and worthy of attention. The Matrix Resurrections tries and fails to convince the audience it needed to be made. Despite several interesting ideas, director Lana Wachowski fails to execute them in a meaningful and enjoyable way. Unfortunately, choosing either the red or blue pill will yield the same result, something that is neither groundbreaking or even remotely as captivating as its predecessors.
RELATED: The King's Man Review: Feels Like 2 Films & One Is Wildly Chaotic
Right from the beginning this film gives fans a heavy dose of nostalgia, but instead of leaving it behind to tell a new story, The Matrix Resurrections decides to plant one foot firmly in the past taking every opportunity to remind audiences why they enjoyed the previous films. This is to the detriment of the story Wachowski, David Mitchell, and Aleksandar Hemon are trying to tell despite their heavy handed exposition. Those explanations in fact get so long at certain points the entire pace of the film slows to a crawl.
Then there is the issue of being too meta. At one point the dialogue practically breaks the 4th wall and gives a wink to the viewer. It was reminiscent of Warner Bros earlier franchise sequel Space Jam: A New Legacy, which also poked fun at sequels, the studios' demands, and being fanboys of itself. While much can and was forgiven because it's a kids' movie that was clearly enjoyable for its target audience, The Matrix movies are not cartoons. They are meant to encourage those watching to search out their inner feelings and desires, question what they consider normal, and provide epic visuals along the way.
The Matrix was a genre-changing film when it debuted in 1999. From the story itself to the incredible fight sequences, it was truly ground-breaking. While it is understandable The Matrix Resurrections should not be just a recycled version of the original it stands to reason it would still include those infamous innovative visuals the films are known for. Somehow, 20 years later, the fights are either poorly rendered, shortened, or reduced to comical antics. While Swarm Mode sounds amazing it just turned out to be a cheap zombie movie type effect. If anything it reiterates just how impressive the original still looks to this day.
Despite introducing several new characters who could have been interesting, they are never developed to a point to make the audience care to know more about them. Jessica Henwick's Bugs was likely meant to be this generation of Matrix fans' Trinity but fell flat despite her best efforts. Deciding to make one of the best characters from the franchise, Morpheus, into a program instead of a human is groan inducing. Yahya Abdul-Mateen II, like Henwick, does the work, embracing his inner Laurence Fishburne; it just is not enough to step out of his shadow. Harris as a therapist works and he switches between being serious and aloof whenever the script calls for it. The only standout performance among the newcomers is Groff as Neo's nemesis Smith.
The relationship between Neo and Smith stood on the precipice of something exciting and interesting to watch. Much to Smith's seeming disdain, he needs Neo and thrives off of their dichotomy. But before this is explored in depth, the storyline is cut short and Smith disappears back into the code. At least when Groff is on camera, he and Reeves manage to make it exciting. Reeves and Moss step back into their roles as the protagonists without any issues, even if the latter is given little time to shine. Neo is given a new ability during the remake of the dojo scene which ends up being less than thrilling considering it takes center stage in the fight scenes that follow taking away from the epic martial arts action audiences are used to from his character.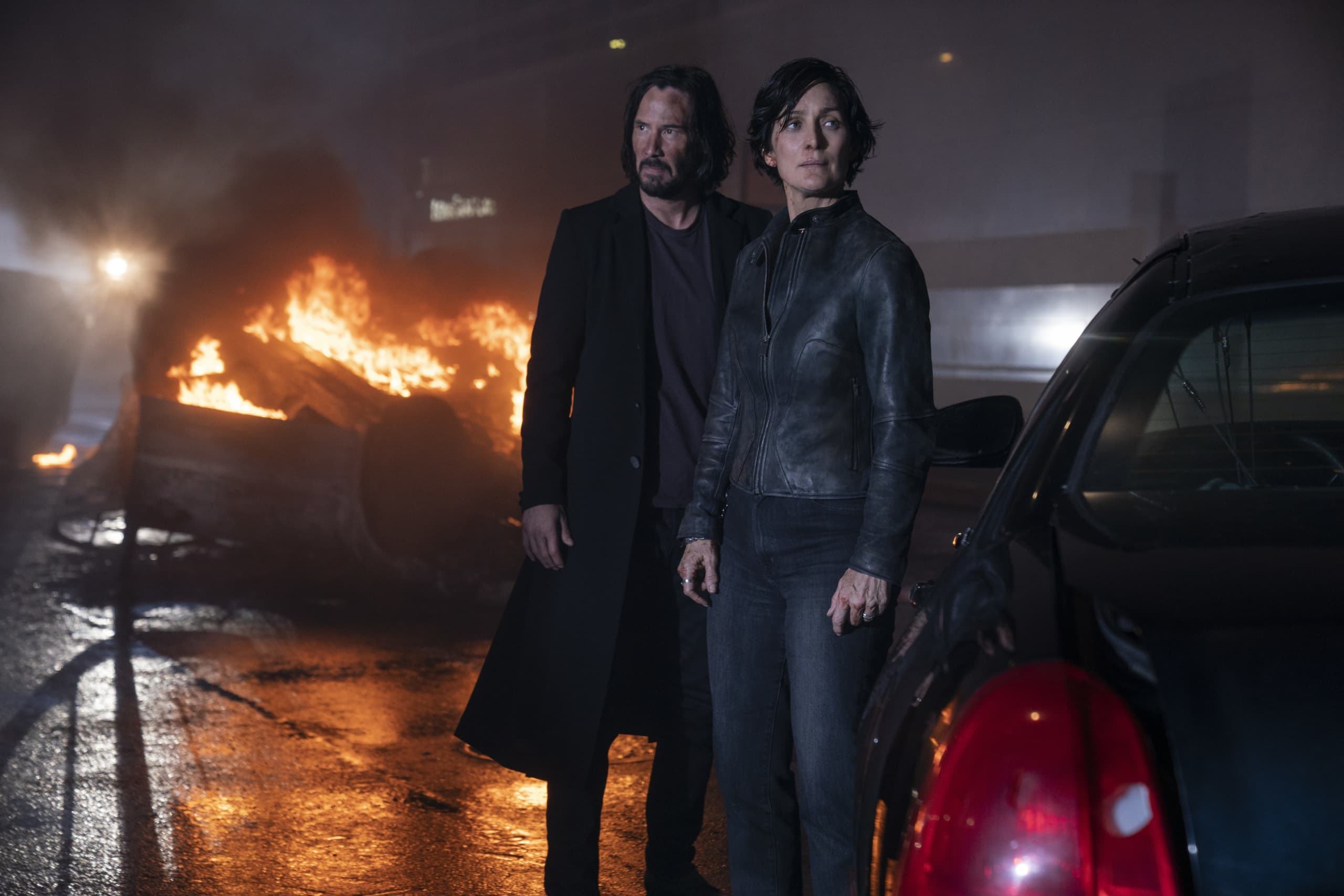 There is one redeeming quality beyond Keanu Reeves presence though and that is this, The Matrix Resurrections does have something to say about choices and what human beings are willing to accept in search of perceived peace. Neo and Trinity's struggle to find where they fit in and dwelling on their choices and whether or not they have led them to where they want to be are relatable to most. This theme of introspection, something that has always been in the source code of Matrix films, is enough to make the audience at least care about these two and what ultimately happens to them.
Ultimately, The Matrix Resurrections had a lot of strong ideas but failed to bring them to fruition. Some will enjoy it for what it is, a long, nostalgia heavy journey back into the matrix. While others will see it as something completely unnecessary and forgettable. Although it sets itself up for more stories, there is just not enough here to justify exploring them.
The Matrix Resurrections is now in theaters and on HBO Max. It has a runtime of 148 minutes and is rated R for violence and some language.