Everyone remembers the Oscar®-winning short Bao, starring a cute little dumpling. Bao's director, Academy Award® winner Domee Shi, is back with Turning Red, a film that explores the loving, yet complicated bond that unites mothers and daughters.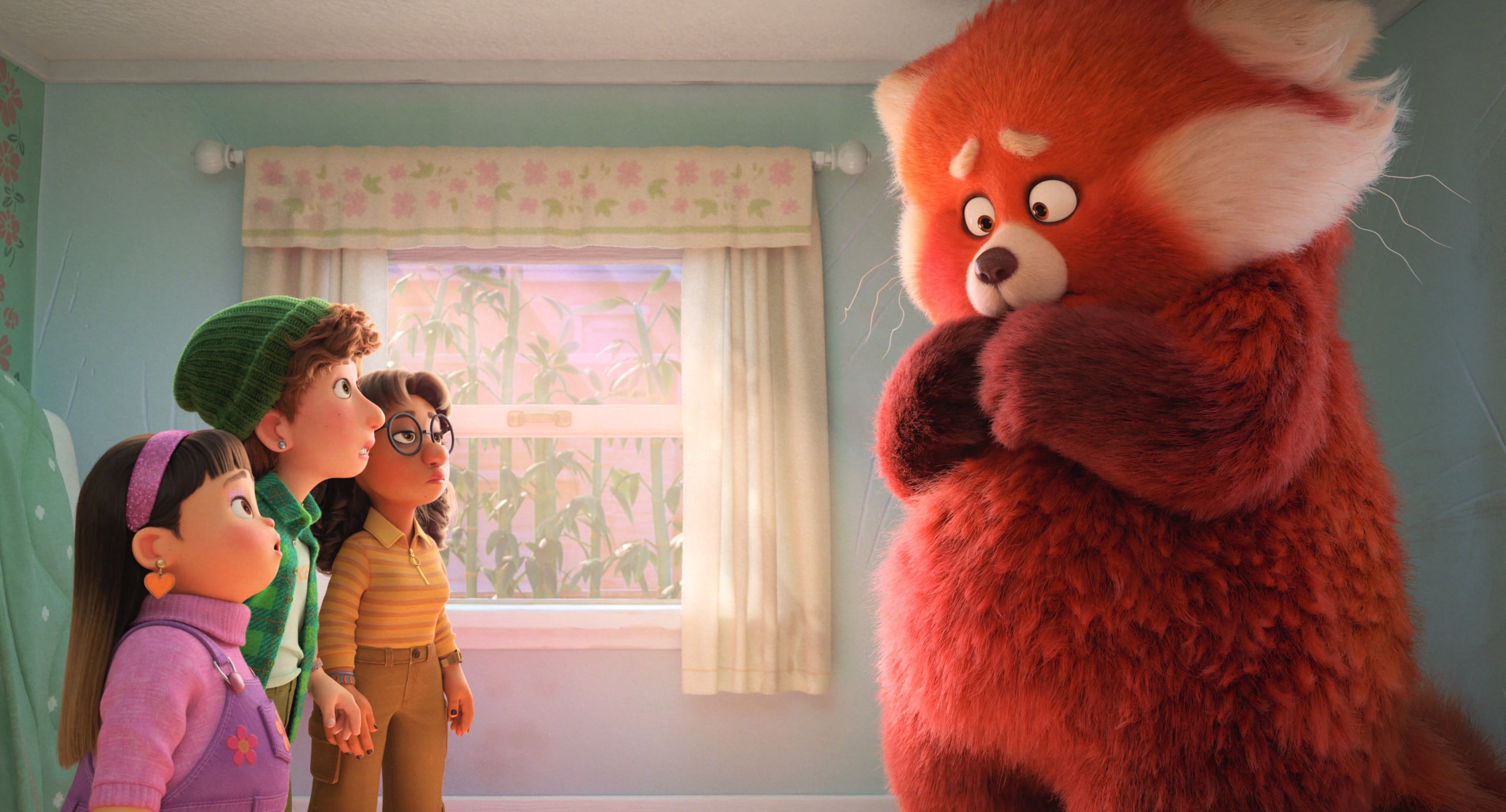 Director Domee Shi On What Inspired Turning Red
Turning Red follows Mei Lee (Rosalie Chiang), a confident, nerdy 13-year-old torn between being her mother's perfect daughter and the chaos that is adolescence. At first Mei does not have much of a choice, her protective, helicopter mother Ming (Sandra Oh) is never far from her much to her dismay. But as if navigating school, friendships, and her growing independence isn't enough, all of a sudden her body decides to change and whenever she gets too excited, she "poofs" into a giant red panda.
RELATED: All The Encanto Easter Eggs You May Have Missed
Bao told a heartwarming, emotional story about a mother and son. Domee Shi had hit home for so many parents but many wondered why she chose to make the dumpling a boy instead of a girl. Turns out she just needed more time, because the relationship between mothers and daughters is far more complex. Five years later, she gets to tell that story, inspired by her own life, in Turning Red.
Domee: I was born in Chongqing, China, and emigrated to Toronto, Canada when I was two years old, like Mei. I'm an only child and I was always super close to my parents, especially my mom since my dad had to go away for work. It was just the two of us. We did everything together. We commuted together to work and to school, we went on mother/daughter bus trips and vacations together.
Then as all kids do, I started to grow up, I started changing, I started getting into anime, comics, hanging out with my friends more and more and less and less with my mom. She didn't understand why I was obsessed with these [LAUGHS] fictional characters with huge eyes and colorful spiky hair. Basically I was being pulled in one direction but my duty and loyalty to my parents and my mom was pulling me in another direction.
Mei turns into a giant, furry red panda whenever she is feeling any type of strong emotion. Why did you choose a red panda to represent the metaphor of growing up?
Domee: Turning Red is inspired by this universal struggle of growing up and trying to figure out how to honor your parents but also stay true to yourself. For Mei Lee in the movie, the red panda is that magical spark that sets off this internal conflict within herself. Up until that point, Mei thinks she has it all figured out, like we all did before we woke up one day and realized all of a sudden, we're covered in body hair, we smell funky, and our emotions are all over the place, and we're hungry all the time.
We wanted to use the red panda in this movie as an adorable metaphor for the scary, un-adorable, awkward, and cringy changes we go through during this age. More specifically, we want to explore the nuances of Asian parent child relationships and dealing with change and all of the intergenerational conflict and how it shapes who we become.
As a fellow Millennial, between the 90s/00s nostalgia and BSB and N'SYNC songs in the trailers, you had my undivided attention. Why did you want to set Turning Red in that time period and which groups inspired 4*Town in the film?
Domee: We decided to set it in Toronto, Canada in the early 2000s not just because it's when I grew up as a tween, but it was also the height of tween-teen pop mania. We also just wanted to avoid social media topics and just tell this story in a simpler time of flip phones, CDs, jelly bracelets, and Tamagotchis.
4*Town is definitely an homage to all the boy bands I loved growing up in the late '90s, early 2000s: Backstreet Boys, N'SYNC, O-Town, 98 Degrees. We really wanted them to also feel multicultural and even though they are an homage to the boy bands of that era, we wanted to bring a little bit of a modern touch to them too. One of the boy band members, Tae Young, is an homage to the K-pop boy bands that I got into in college.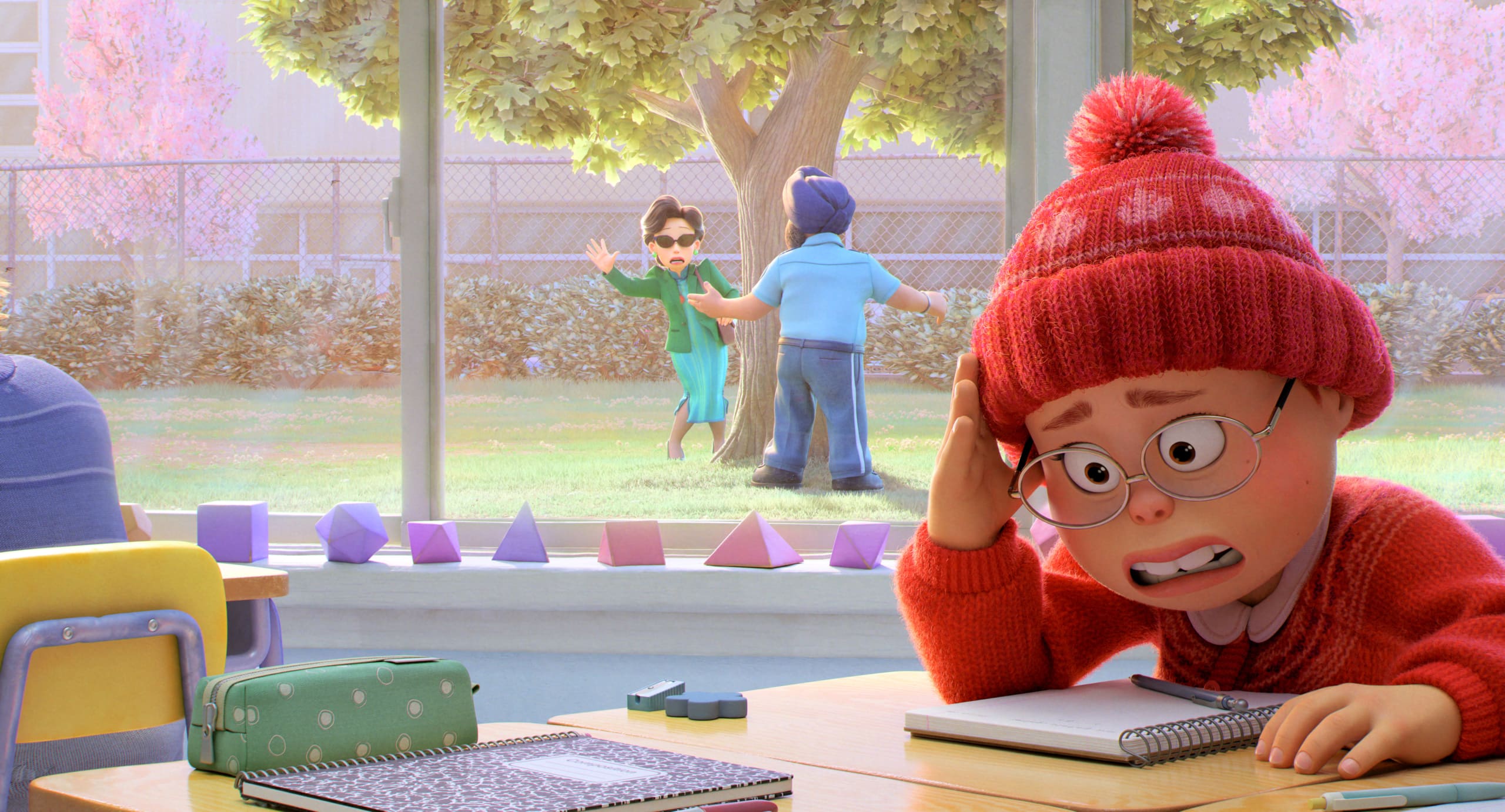 You mentioned that Turning Red is somewhat inspired by your relationship with your mother. Are there any real-life experiences or moments that you included in the film?
Domee: [LAUGHS] The reason why a lot of the moments in the movie are so cringey are because they come from real life experiences. I definitely had a secret sketchbook under my bed, that my parents still to this day have not found out about yet. I don't know where it is right now. I need to go home and find it and burn it.
I had a similar moment to Mei on my first day of middle school, when I was walking out of school with my newly found friends and one of them taps me on the shoulder and whispers, "Who is that lady hiding behind a tree, with sunglasses on, staring at us?" [LAUGHS]
I look up, and it is my mother. She kind of locks eyes with me and steps out from behind the tree and says, "Oh, hey, Domee. Just wanted to check in on you. Go play with your new friends. I'll just watch you from back here." So yes, I had to include that. [LAUGHS]
Get ready to laugh and think about your own cringe-worthy adolescent moments when you watch Turning Red exclusively on Disney+ March 11, 2022.