The Book of Boba Fett episode 6, "Chapter 6 From the Desert Comes a Stranger " is directed by Dave Filoni and everyone knows what that means, lots of familiar faces including some Jedi and a certain Bounty Hunter making his live action debut. Let's get into this Book of Boba Fett episode 6 easter eggs and breakdown.
Spoilers ahead if you have not watched The Book of Boba Fett episode 6.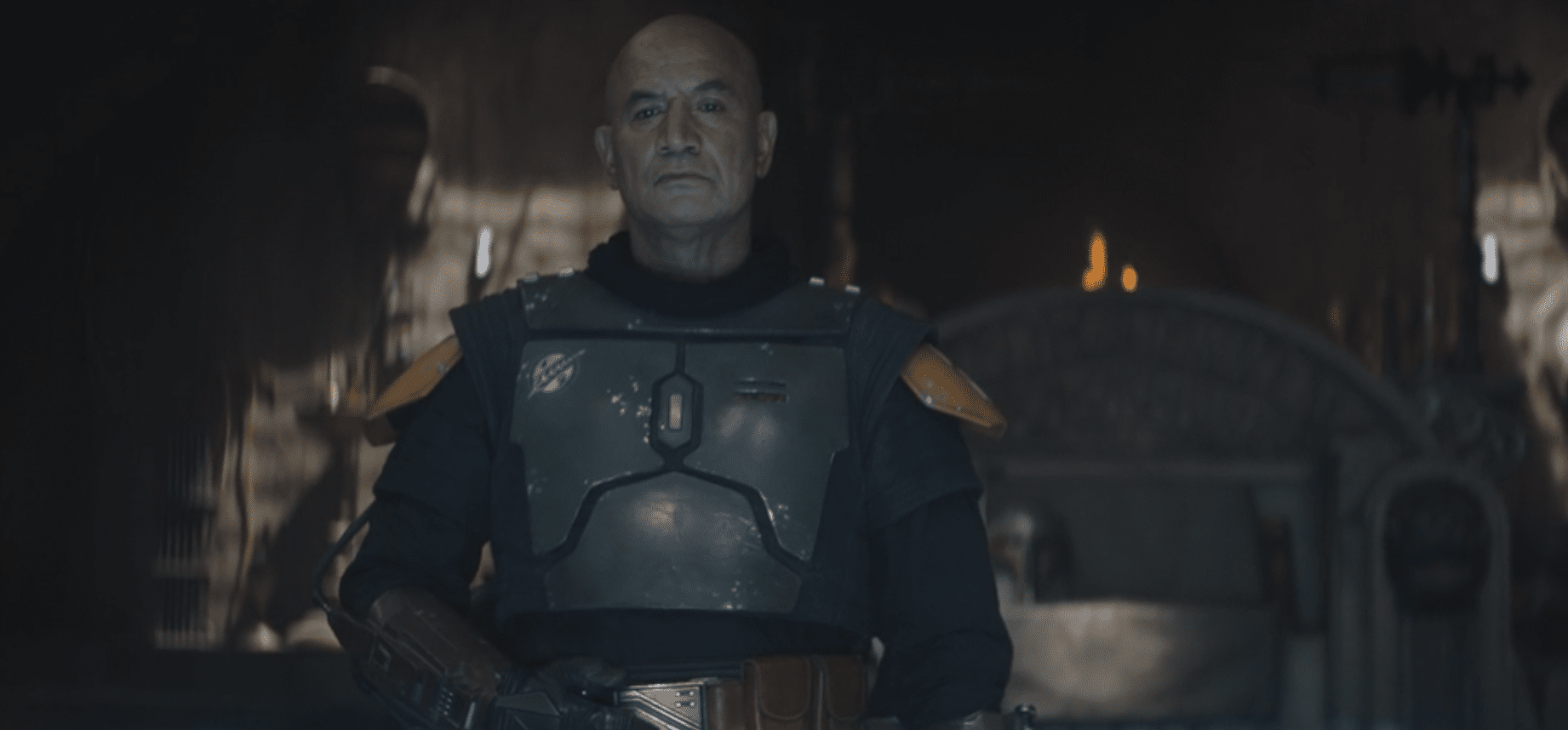 The Book of Boba Fett Episode 6 Easter Eggs & Breakdown
This week opens with the Pykes discussing spice. Marshal Cobb Vanth interrupts their dealings to remind them that Mos Pelgo is his territory and they aren't welcome there. He easily takes out all but one of the Pykes and tells the surviving member to tell his bosses they aren't going to do business in Mos Pelgo.
The Mandalorian in his new to him N-1 Starfighter heads to the planet where Luke took Grogu aka Baby Yoda, Yavin 4.
R2-D2 greets Mando and takes him to see Grogu. Or so he thought.
Ant Droids are busy building stone huts for Luke's future Jedi school. They even build Din a bench to sit on while he waits for Grogu. These droids are designed based on the spider droids.
RELATED: The Book of Boba Fett Episode 5 Easter Eggs & Breakdown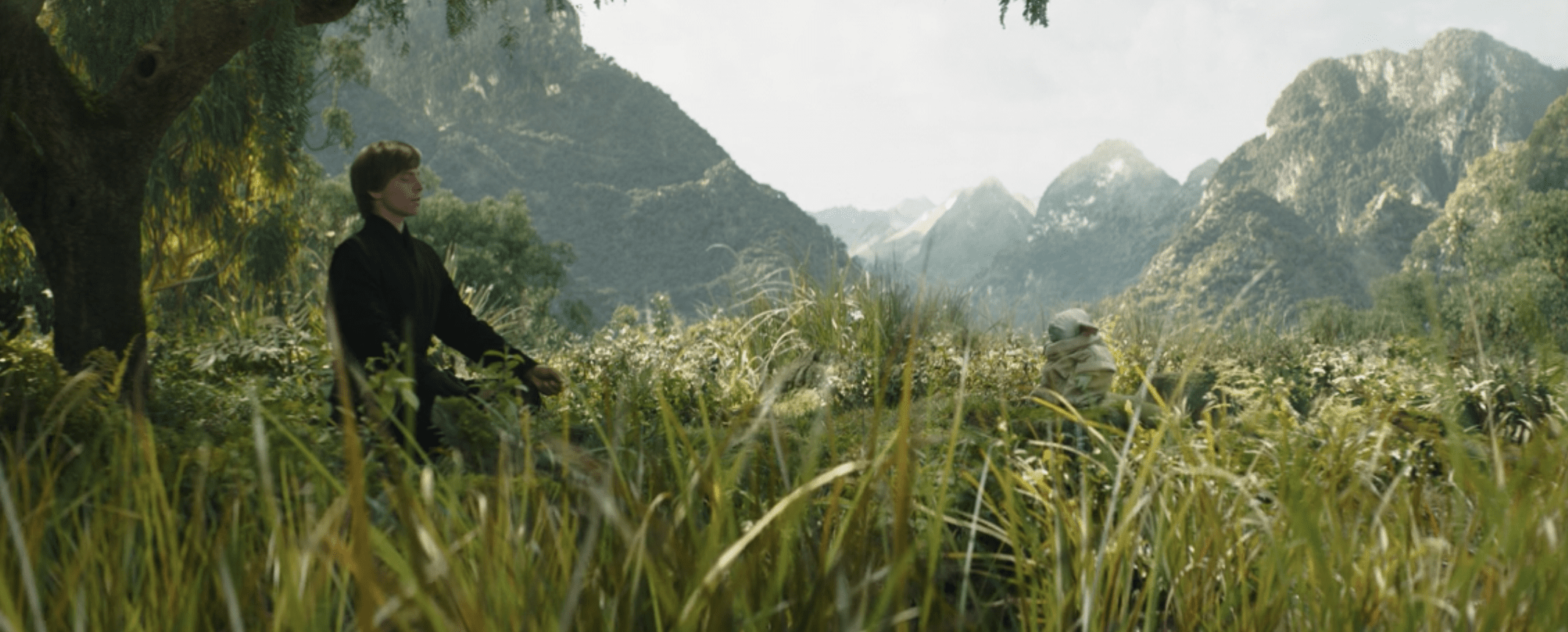 Luke Skywalker and Grogu are meditating on a hilltop. Grogu is distracted by a frog. Luke uses The Force to levitate all the frogs in the area. This is similar to his training with Yoda, although it was rocks not frogs.
They go for a walk, Luke uses the Force to help Grogu walk. He tells him about Yoda and how he spoke in riddles.
"Size matters not." This is one of Yoda's famous quotes from Star Wars: The Empire Strikes Back.
Luke offers to help Grogu remember his life before he was taken by the First Order. Grogu remembers when the Clone Troopers came for him and the other padawans and Jedi. He watches as three Jedi are killed. Jedi purge.
Din awakens to find Ahsoka Tano staring at him. R2-D2 brought him to see Ahsoka instead of Grogu. Ahsoka touches R2's head. This is similar to a shot of the two of them in Rebels.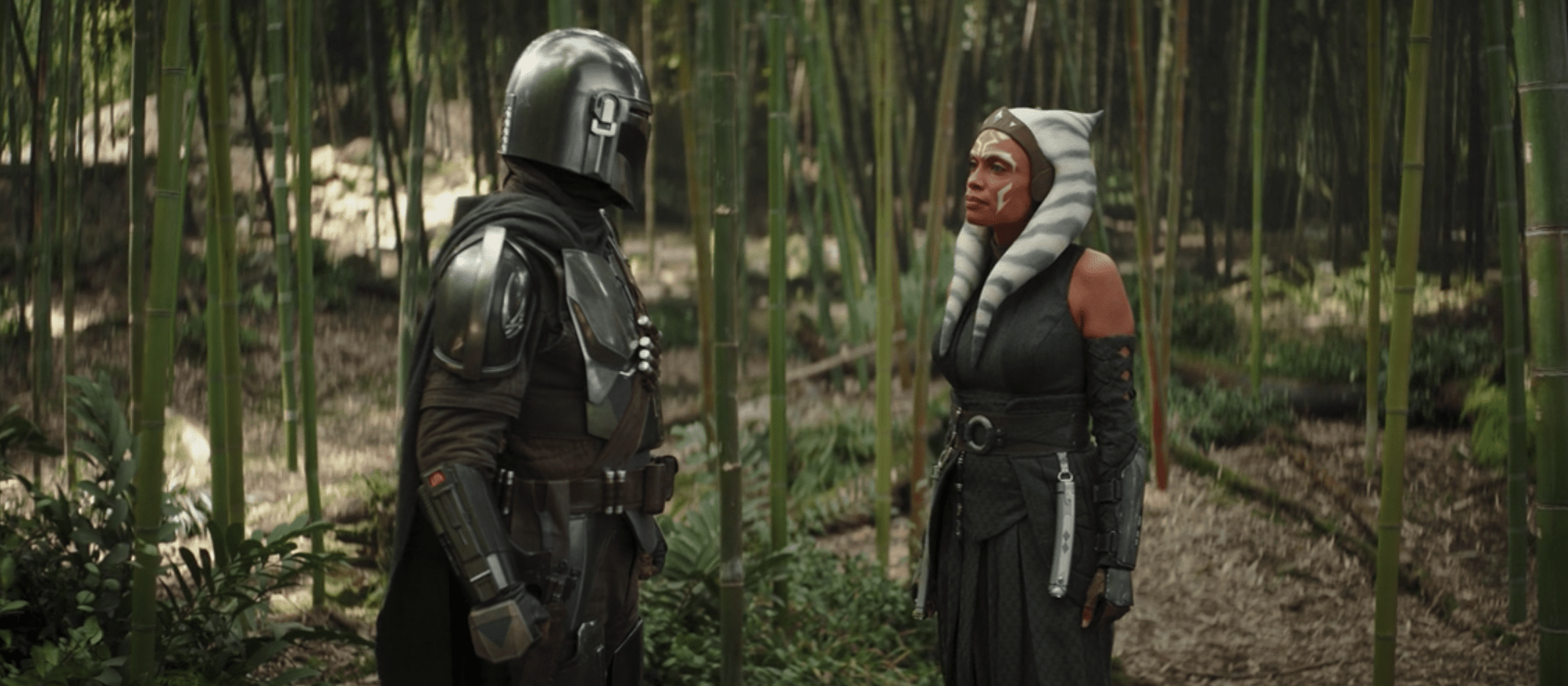 Mando is concerned for Grogu's safety, Ahsoka says there is no safer place in the galaxy than with Luke. The irony is we know that is not the case once Kylo Ren destroys the future school.
Ahsoka tells Mando Grogu misses him a great deal and that seeing him would only make it harder on the kid. Din hands over the beskar armor to Ahsoka and leaves without seeing Grogu.
Grogu watches Mando's ship leave and resumes training with Luke who tells him "Don't try. Do." This is a variation of Yoda's Do or do not. There is no try.
Luke with Grogu on his back running through the forest is a callback to Luke training with Yoda.
While he uses the force to levitate, Luke pulls out his Green Lightsaber and shows Grogu some moves. He then gets a training remote aka a Marksman-H, which is a familiar sight to anyone who has ever watched a training montage in Star Wars. Grogu quickly learns to use the force to avoid getting hit by the training remote and eventually destroys it.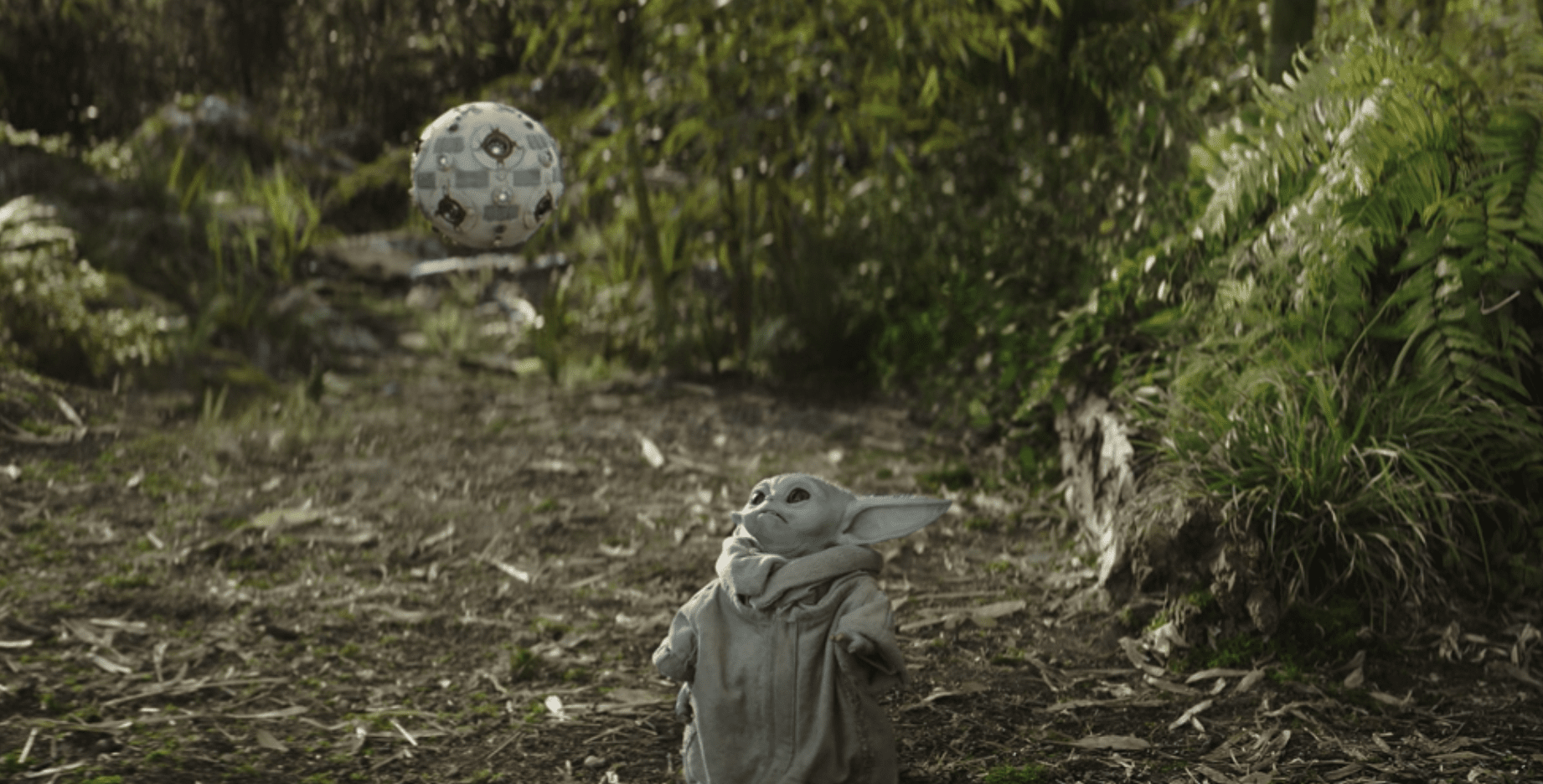 Ahsoka finds Luke and Grogu and hands Luke the gift from The Mandalorian. Ahsoka tells Luke he is a lot like his father. For those who don't know, Ahsoka was Anakin Skywalker's Padawan. She leaves promising Luke may see her again.
Mando has returned to Tatooine and heads straight to Boba Fett's palace. The mods and Krrsantan have gathered to help plan the war against the Pykes. Mando tells them he thinks he can help with their need of foot soldiers.
The Jawas now have the skull of the krayt dragon on their crawler.
Din has gone to Mos Pelgo to seek out Cobb Vanth and get his help fighting the Pykes. The town has been changed to Freetown. The name Freetown was first used in the novel Aftermath: Life Debt. The Aftermath Series is where Cobb Vanth made his debut.
Vanth vows to have a meeting with the townsfolk to discuss aiding Boba Fett. But before that happens Cad Bane walks into town with an offer for Vanth to stay out of the way. Cad Bane is the reason Boba Fett's helmet has a dent in it.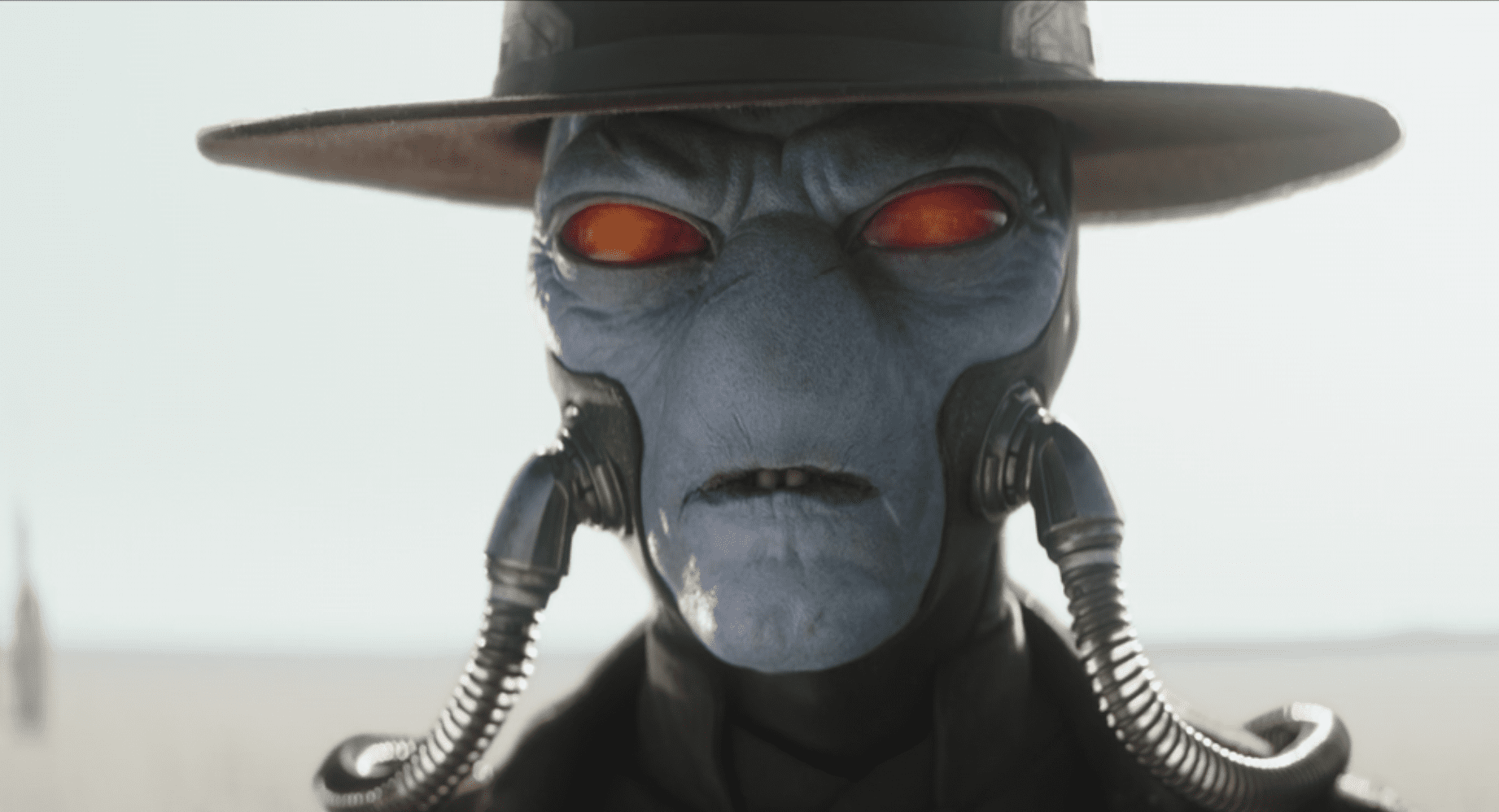 Vanth refuses to backdown and is shot by Cad Bane in a duel. Bane is working for the Syndicate.
The Pykes enter The Sanctuary and leave behind a bomb to destroy it.
Back on Yavin 4, Luke gives Grogu the gift from Mando, chainmail made of beskar.
But before he can take it, Luke offers him a choice: The chainmail armor or Yoda's lightsaber. If he chooses the armor he will return to The Mandalorian, if he chooses the lightsaber he will be the first student in Luke's school. The credits role as Baby Yoda decides what he will choose.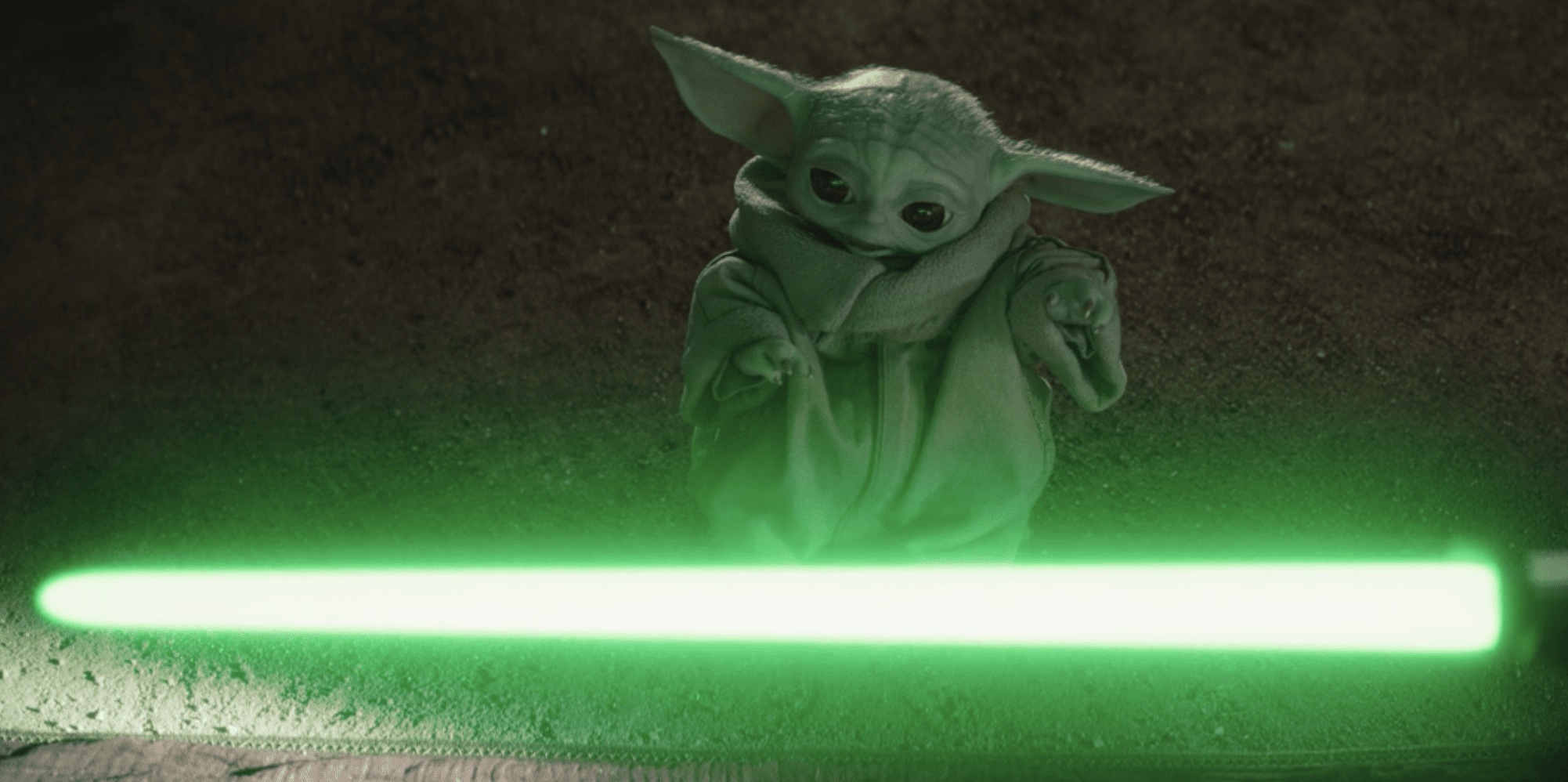 Episodes 1-6 of The Book of Boba Fett are now streaming on Disney+.