Disney and Pixar's latest film, Turning Red, is coming March 11 on Disney+. To celebrate this panda-rific film, I'm sharing free printable activities featuring all your favorites from the film.
Turning Red
Turning Red follows Mei Lee (Rosalie Chiang), a confident, nerdy 13-year-old torn between being her mother's perfect daughter and the chaos that is adolescence. At first Mei does not have much of a choice, her protective, helicopter mother Ming (Sandra Oh) is never far from her much to her dismay. But as if navigating school, friendships, and her growing independence isn't enough, all of a sudden her body decides to change and whenever she gets too excited, she "poofs" into a giant red panda.
This is Pixar's love letter to teen years when life is all about boy bands, best friends, and those pesky hormones. Visually, Turning Red combines Pixar's style with anime and the result is fun, expressive, and beautiful. Director Domee Shi has created a film that manages to tackle the complexity of the mother-daughter relationship and in doing so makes us laugh, cry, and embrace our inner panda.
RELATED: Director Domee Shi On What Inspired Turning Red

Turning Red Free Printable Activities
These Turning Red free printable activities are perfect for movie nights, Spring break, or whenever the mood strikes to revisit the golden age of boy bands.. Kids will love coloring their favorite characters, making their own panda ears, conquering the mazes, and more!
Click to download your Turning Red Free Printable Activities including:
Coloring Pages
Spot The Differences
Maze
Draw Your Own CD Cover
Assemble Your Panda Ears
Door Hanger Cut-Out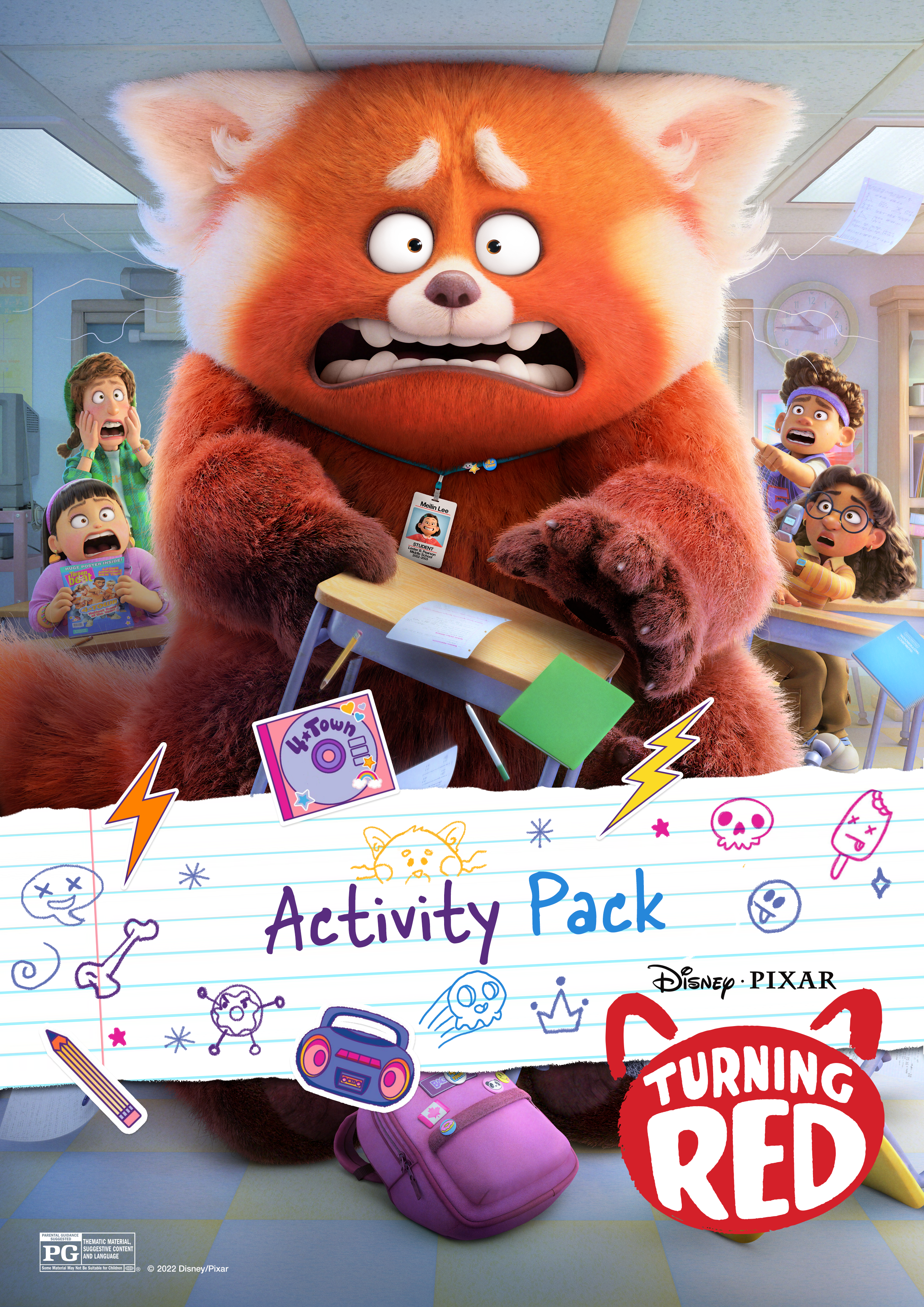 Turning Red will be available exclusively on Disney+ March 11, 2022.