Turning Red is a fun and emotional love letter to our teen years. Mixing anime and Pixar stylings together, Director Domee Shi and her team have created a unique and ambitious Pixar offering that captures the complexities of growing up.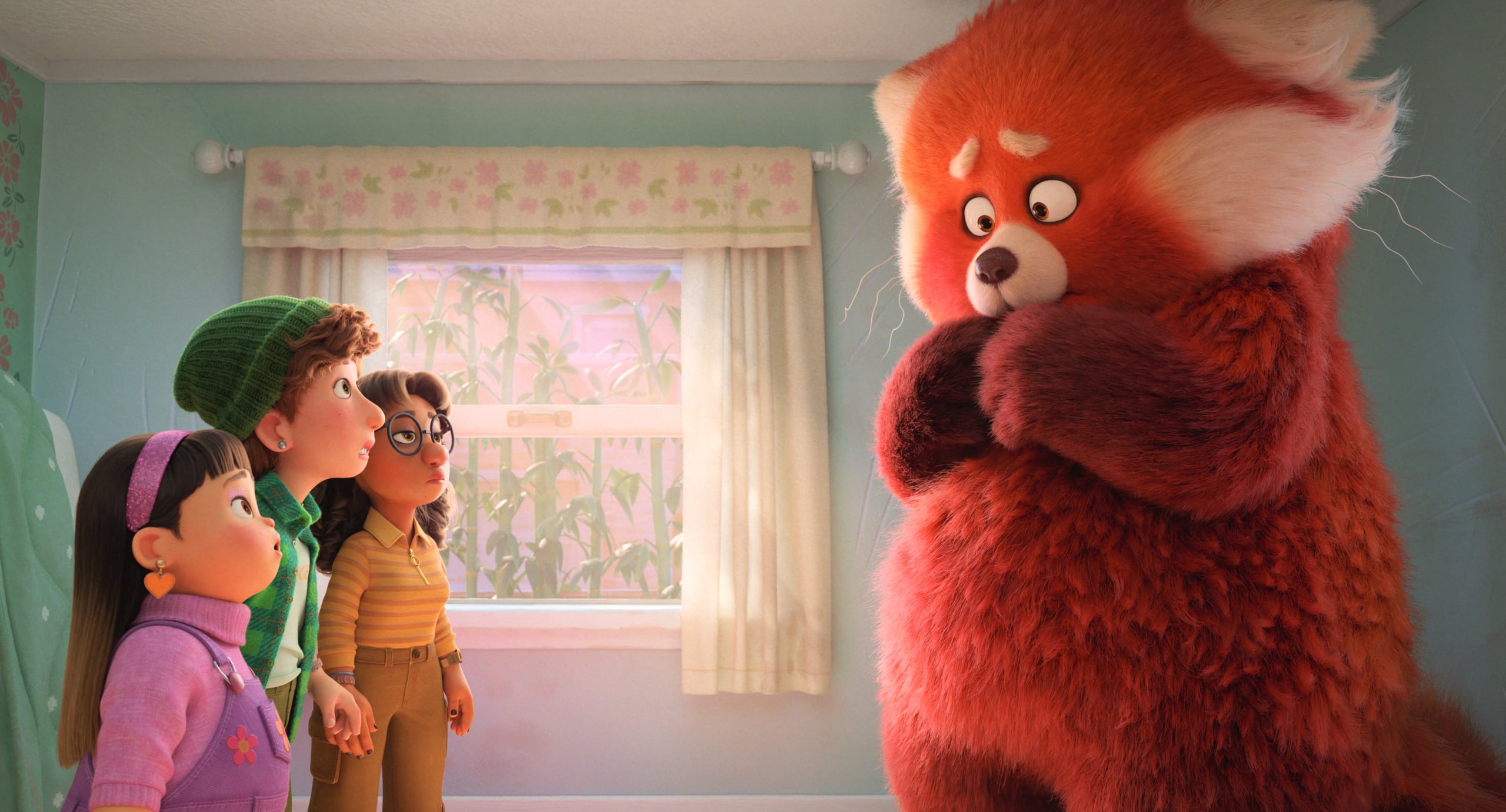 Turning Red Review
Meilin "Mei" Lee (Rosalie Chiang) is a confident, nerdy 13-year-old torn between being her mother's perfect daughter and the chaos that is adolescence. At first Mei does not have much of a choice, her protective, helicopter mother Ming (Sandra Oh) is never far from her much to her dismay. But as if navigating school, friendships, and her growing independence isn't enough, all of a sudden her body decides to change and whenever she gets too emotional, she "poofs" into a giant red panda. Puberty has never been so fluffy.
Turning Red explores the loving, yet complicated bond between mothers and daughters while also bringing some levity to the chaos of puberty. It is an emotional and adventurous look at the teen years that is relatable for all who have lived it. Yes, even boys will also enjoy this one. Not only is the story engaging but the blending of anime with traditional Pixar realisms makes it incredibly fun to watch.
RELATED: Director Domee Shi On What Inspired Turning Red
Set in the early 2000s, the nostalgia is strong in Turning Red. From Tamagotchis to buying the European version of a Boy Band's single (been there), millennials especially are going to fawn over all the little nods to our favorite time period. The anime details like heart eyes, hyper-visible sweat, exaggerated expressions, and spiritual backgrounds are another treat. It is hard not to watch this without thinking about favorites like Sailor Moon, Avatar: The Last Airbender, or Studio Ghibli.
Choosing to go against the Pixar grain of making everything very realistic is a creative win for the film. I have nothing against Pixar's normal way of doing animation, but seeing the two styles together on screen makes for something memorable and beautiful. Mei's world is colorful, cute, and brimming with imagination. When she turns into a panda, the contrast of the realistic fur with the background makes her stand out more. It is impossible not to want to reach out and get a Panda hug. She is just so fluffy. Her best friend Abby (Hyein Park) gets it.
Just like in her Oscar-winning short Bao, Shi took a personal approach to the story of Mei. She drew on her own experiences of what it was like growing up as a young Chinese-Canadian in the early 2000s. Turning Red not only features nods to the time period but also to her culture, the city she lived in, and most importantly her relationship with her mother. It is clear she holds this time of her life and her family in the highest regard, it permeates every aspect of the film. She does not shy away from the cringey moments either, reliving a particularly embarrassing time when her mother showed up at school. This intimate level of story-telling makes it one of Pixar's most personal offerings yet. Watching it feels as if Shi's My Password Journal is letting us read all her entries, no password and voice recognition required.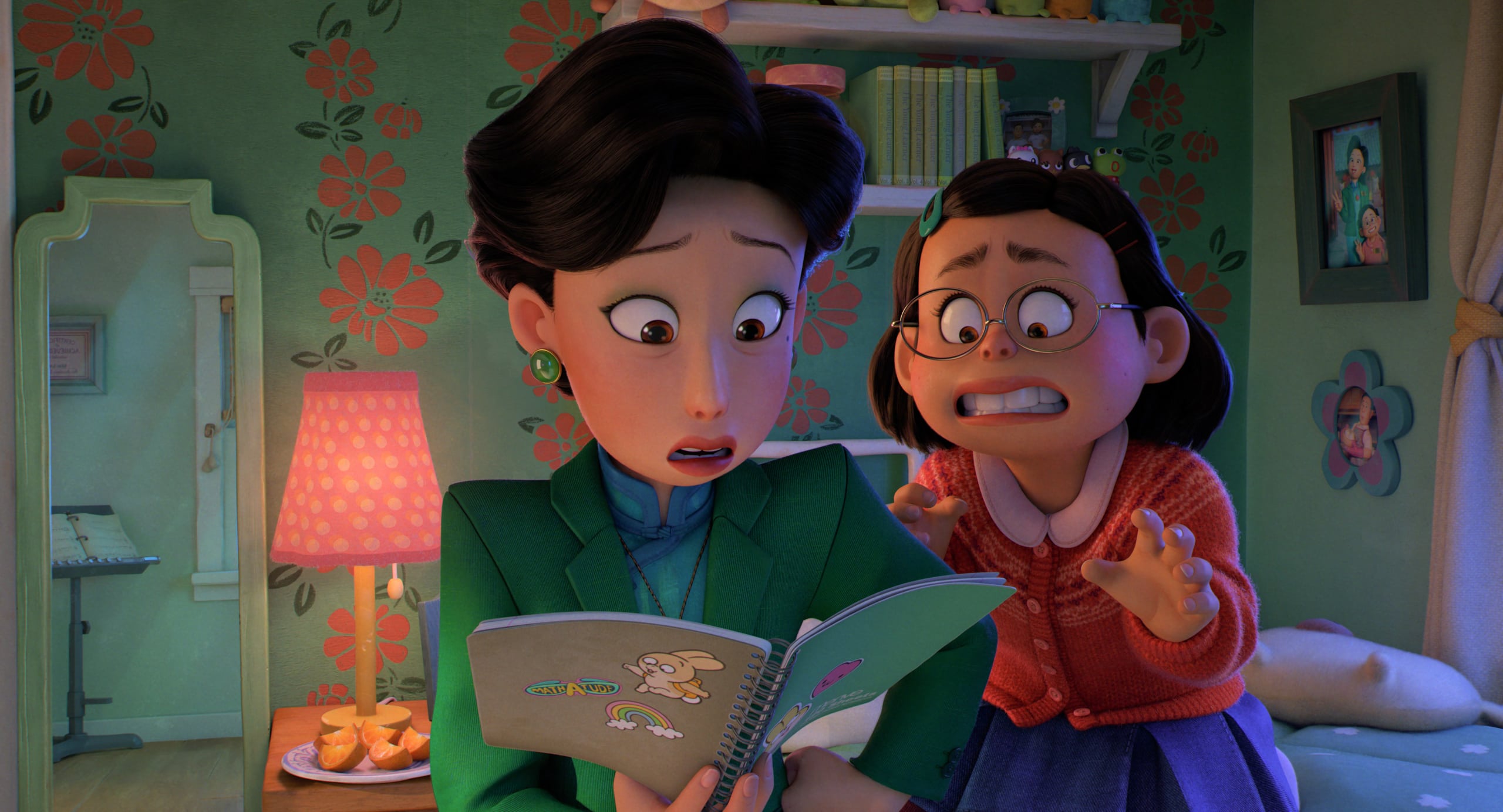 True to the Pixar way, Turning Red has something for all age groups. Younger children will simply love that she turns into an adorable red panda while anyone from a tween up will find it relatable. This time period in our lives is embarrassing and awkward. Being able to have a good laugh about the worst parts of it goes a long way. The first thirty minutes acts as the catalyst for the massive change that was inevitable in Mei and her mother's tight relationship. In fact it tackles several important aspects of growing up — sexual awakening, friends, pushing boundaries, and yes bodily changes. There is a reference to menstruation that is equally horrifying and hilarious. Mei's turning into a panda is a signal to her mother that she is changing and like all parents, Ming is not quite yet ready to let go of her baby.
Aside from her family, Mei has a core group of friends who love her no matter what she looks like, panda or not. It is refreshing to see these girls showcase a healthy and loving friendship. They don't feel the need to compete with each other or change themselves to fit into any type of clique at school. Miriam (Ava Morse), Priya (Maitreyira Makrishnan), and Abby adore Mei. Instead of being scared of her changes, they embrace her metaphorically and literally. Despite Ming's initial thoughts on the girls, these are the types of friends parents want for their children.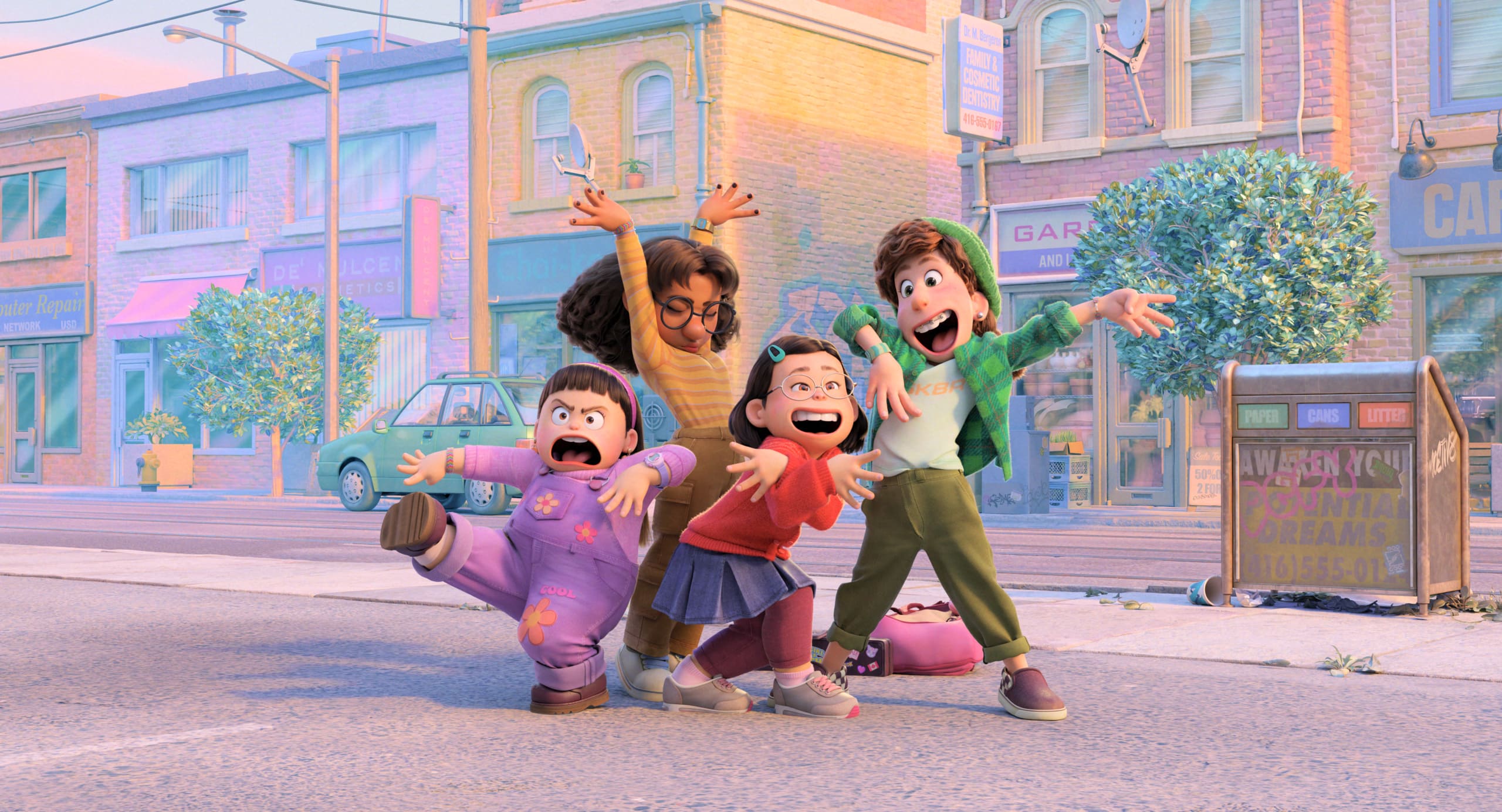 Mei's journey is about acceptance and discovering the panda within. Turning Red is a visually gorgeous, vibrant, emotional, and hilarious look at what exactly that means. Domee Shi not only delivered the perfect amount of millennial nostalgia but also portrayed the physics defying love between mothers and daughters in a beautiful and heartwarming way.
Turning Red is streaming exclusively on Disney+ on March 11. It is rated PG for thematic material, suggestive content and language with a runtime of 100 minutes.