Since Arthur managed to get the scarab, Marc must find another way to stop him from awakening Ammit. In Egypt, he encounters a comic book foe, Midnight Man and Khonshu gets into trouble with the other Egyptian gods. Oh and there might be another identity waiting to take over Steven and Marc's body. Let's get into "The Friendly Type" with this Moon Knight episode 3 easter eggs and breakdown.
This is your spoiler warning if you haven't watched episode 3 of Moon Knight.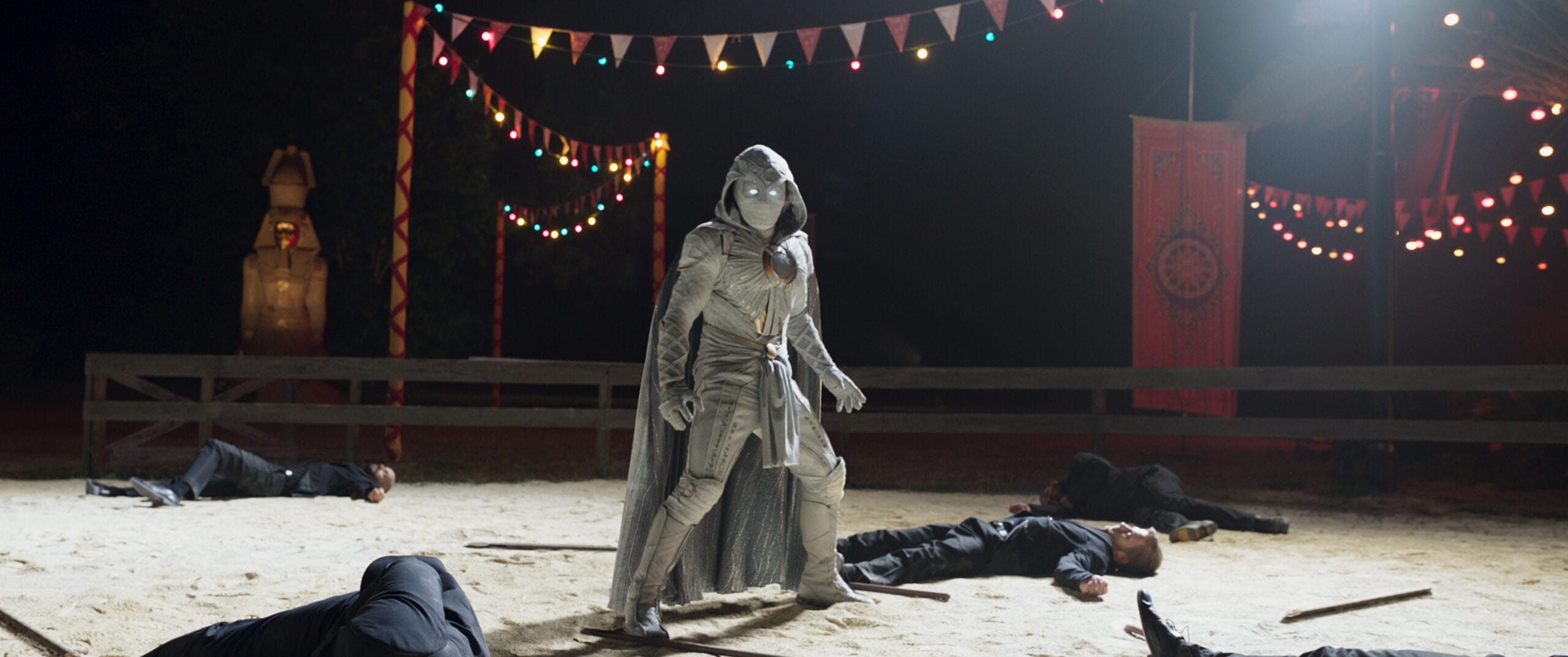 Moon Knight Episode 3 Easter Eggs & Breakdown
Layla is getting a fake passport in order to follow Marc to Cairo. During her conversation with the forger, she reveals her father was an archeologist and she steals antiquities from black market dealers. This detail about her father, further points out that she is the MCU version of Marlene.
The forger's name is Lagaro.
In Egypt, while Arthur is using the scarab to locate Ammit's tomb, Marc is trying to find out where to find Arthur or any clue as to where the tomb is located. This knife fight on the rooftop is very Indiana Jones and the Raiders of the Lost Ark, but without the guns. Marc is wearing a hat he throws off as he is running.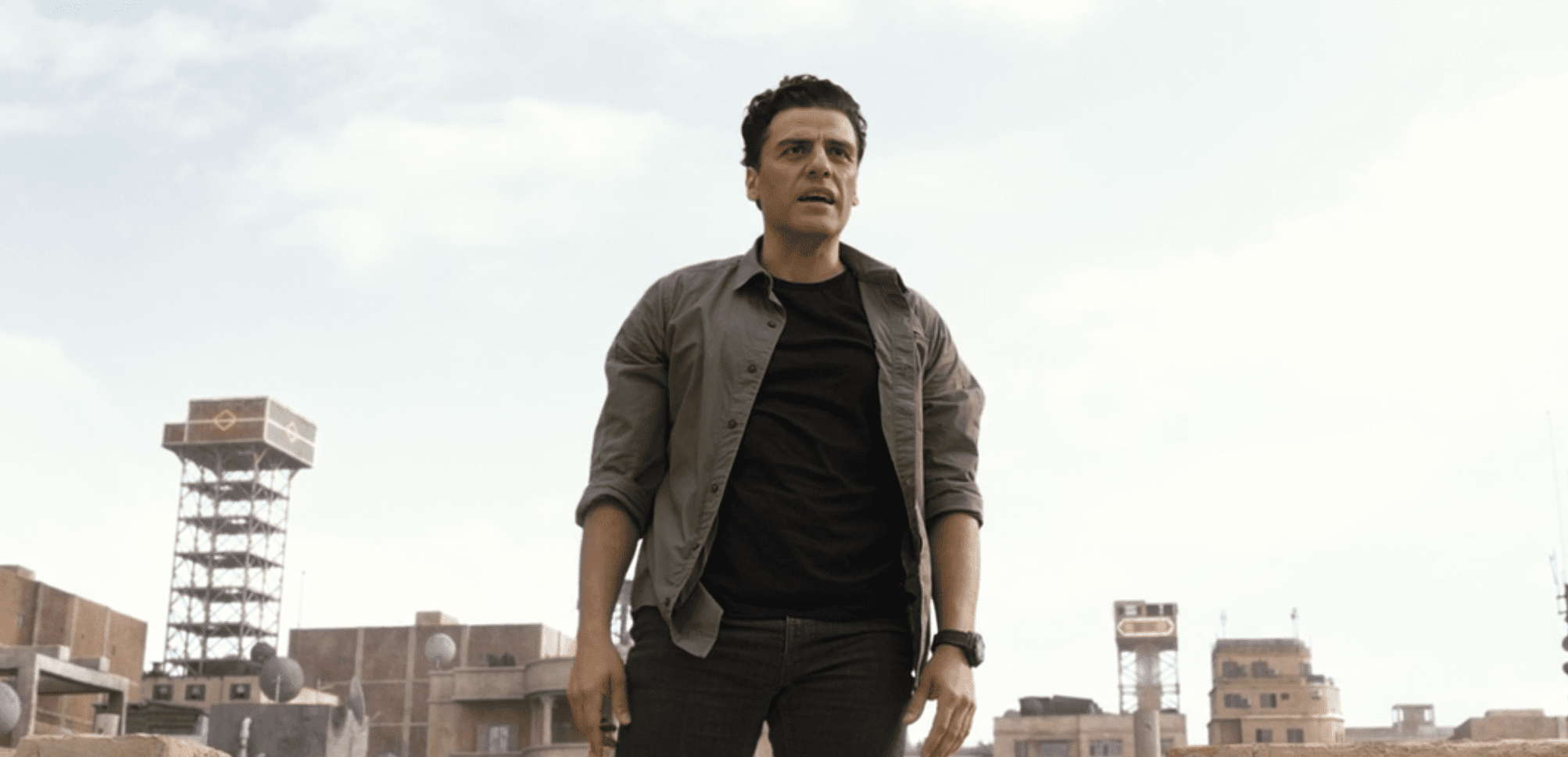 Of the three men, one is younger than others and Marc clearly does not want to hurt the young man. Steven ends up taking control of the body and attempts to get Marc to leave Egypt. Marc takes back control while he is in the car to the airport. When he sees the guys from the roof he chases them through the streets. There is similar blanking out that is used in Episode 1.
Steven distracts Marc again and he is knocked out. When he comes to, he is again on the roof and this time has killed two of the three men. However, Marc seems surprised. He didn't kill them and neither did Steven. The young man ends up killing himself rather than telling Marc anything about Ammit.
Since Steven had super strength in the last episode when he was wearing the Mr. Knight suit, and this time Marc seems surprised by the killings, that makes me think it was actually Jake Lockley and that he will make an official appearance soon. Although to be honest I think he has been around the whole time.
RELATED: Moon Knight Episode 2 Easter Eggs & Breakdown
Khonshu summons an audience with the gods by turning day to night, since they had banished him years ago. He warns Marc that their argument against Harrow must be indisputable.
Marc is brought inside the Great Pyramid at Giza. Yatzil, the avatar of goddess Hathor greets him. Hathor is the Egyptian goddess of sky, women, fertility, and love.
All the gods have avatars as the gods themselves decided long ago not to interfere in the ways of man. The gods themselves are in the Otherworld. The Otherworld is a pocket dimension that serves as a nexus to other dimensions within the known universe and other realities in the multiverse. Those who dwell there are responsible for guarding the intersection between realities.
Arthur is summoned and calmly maintains he is doing nothing wrong. Instead he forces the avatars to examine Marc and his mental illness. Marc admits he is unwell but that does not change the fact that Arthur is trying to release Ammit. The gods don't believe him, except Hathor, who has Yatzil point Marc in the direction of Senfu. A Medjay whose sarcophagus holds the clues to Ammit's tomb.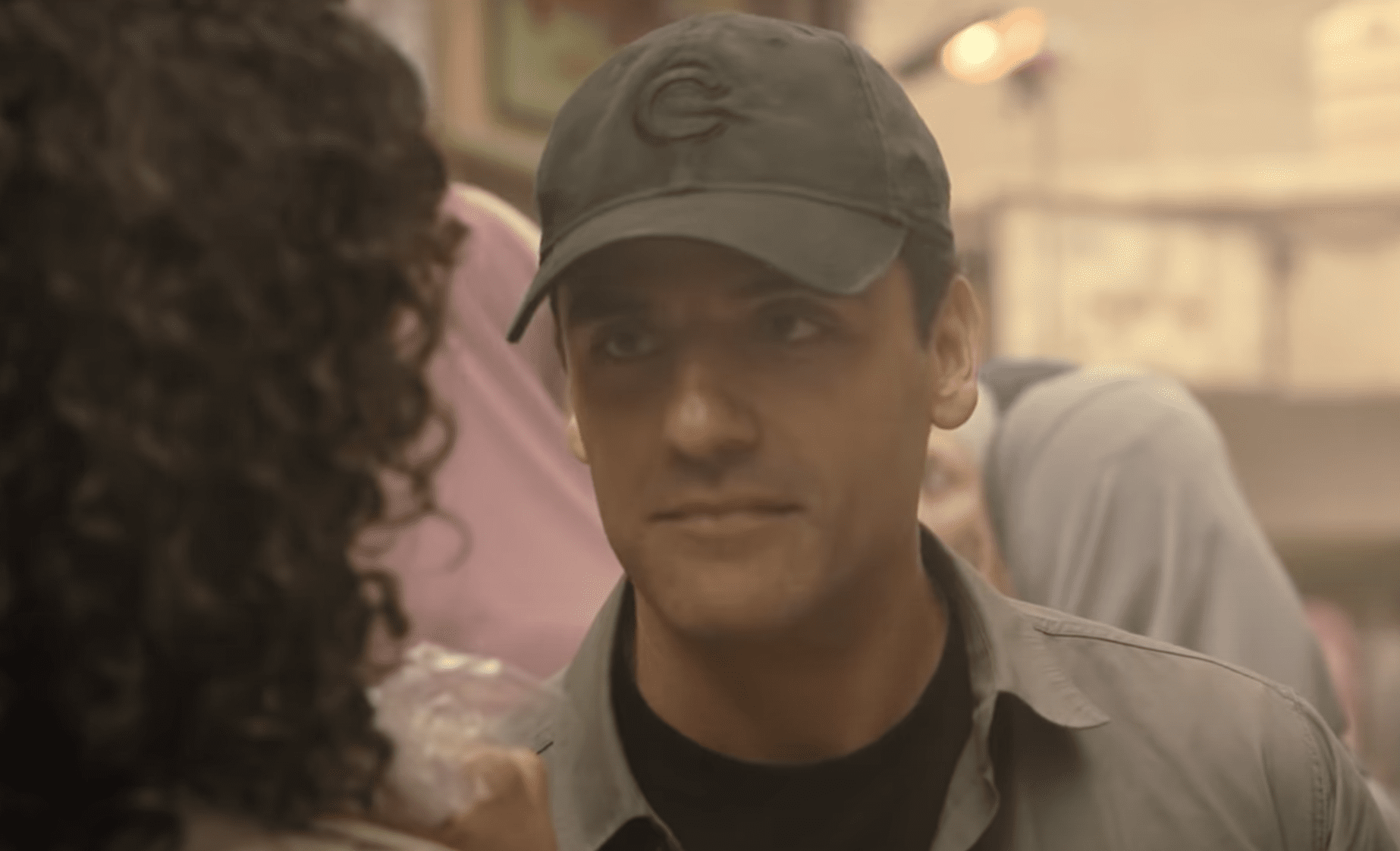 Layla can help Marc find what he is looking for. Marc is wearing a black Chicago Cubs baseball hat. Marc Spector is from Chicago. How many hats does he own? Or is this a sign that the lines between reality and fantasy are blurred?
She is taking Marc to see Anton Mogart aka Midnight Man. He is in possession of the sarcophagus.
In the comics, Midnight Man was known for stealing art, jewels, and other valuables from all over the world, primarily at midnight. During one of his heists, he was stopped by Moon Knight and presumed dead after he fell into a river. Later he teamed up with Bushman to take out Moon Knight, but failed and was once again washed down the river.
At Anton's, they are greeted by Bek. This is a nod to Kareesh-Bek who in the comics was a member of Nimrod Strange's Slayers Elite who fought Moon Knight. He was known for his fighting skills, particularly with blades. Nimrod Strange incidentally was a mercenary who killed one of Moon Knight's friends.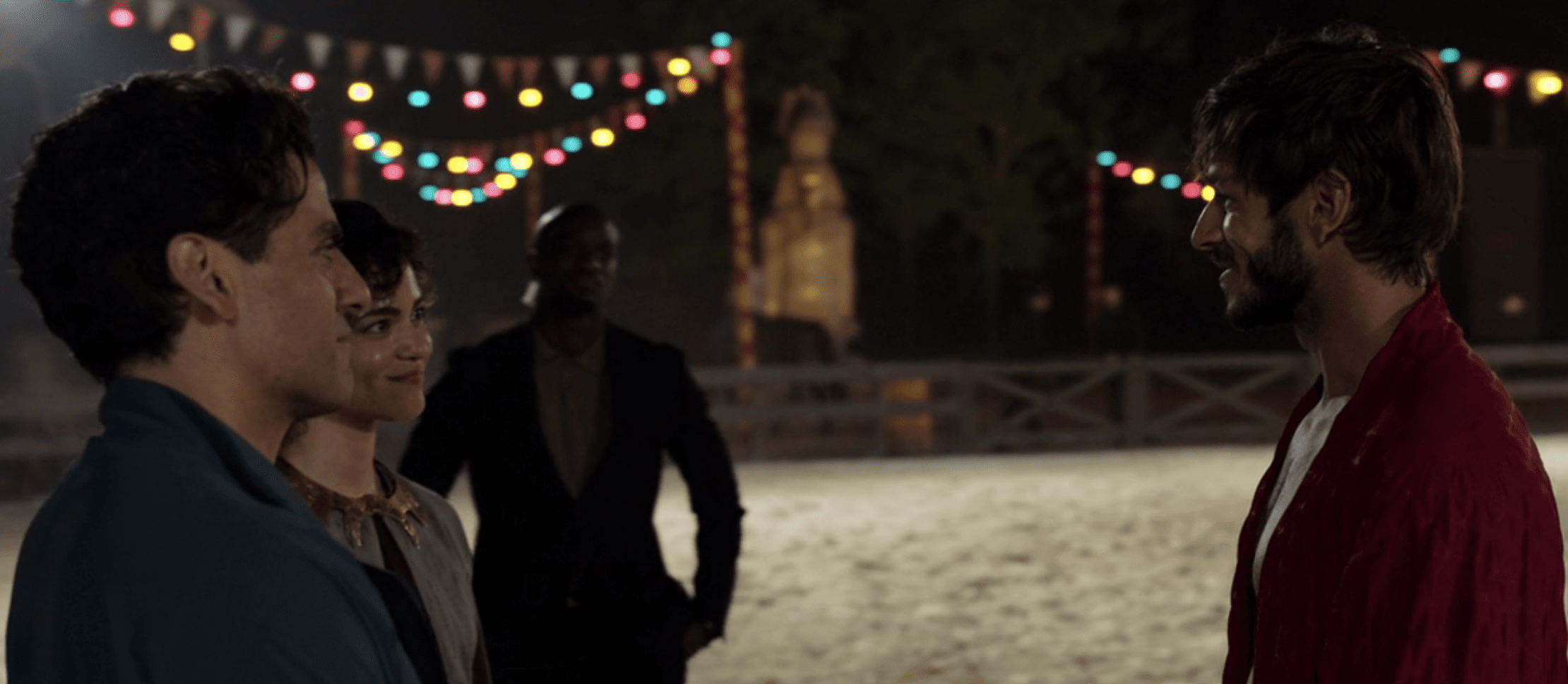 Bek mentions that Anton and Layla need to speak after some sort of incident in Madripoor. Considering Layla likes to steal black market antiquities and Sharon Carter was dealing them in Madripoor in Falcon and the Winter Soldier it is likely the two are connected.
The games Anton is participating in are called the El-Mermah.
Anton has the sarcophagus they are looking for and Steven demands to be let out or he won't help with the translation. The hieroglyphics on it are the Studenwach, which is part of the demotic funerary text, on how to guide souls to the afterlife.
Arthur shows up and demonstrates the power contained in Ammit's staff. He destroys the sarcophagus after chanting in coptic.
The coptic language is descended from Ancient Egyptian language and is still spoken today by the Copts.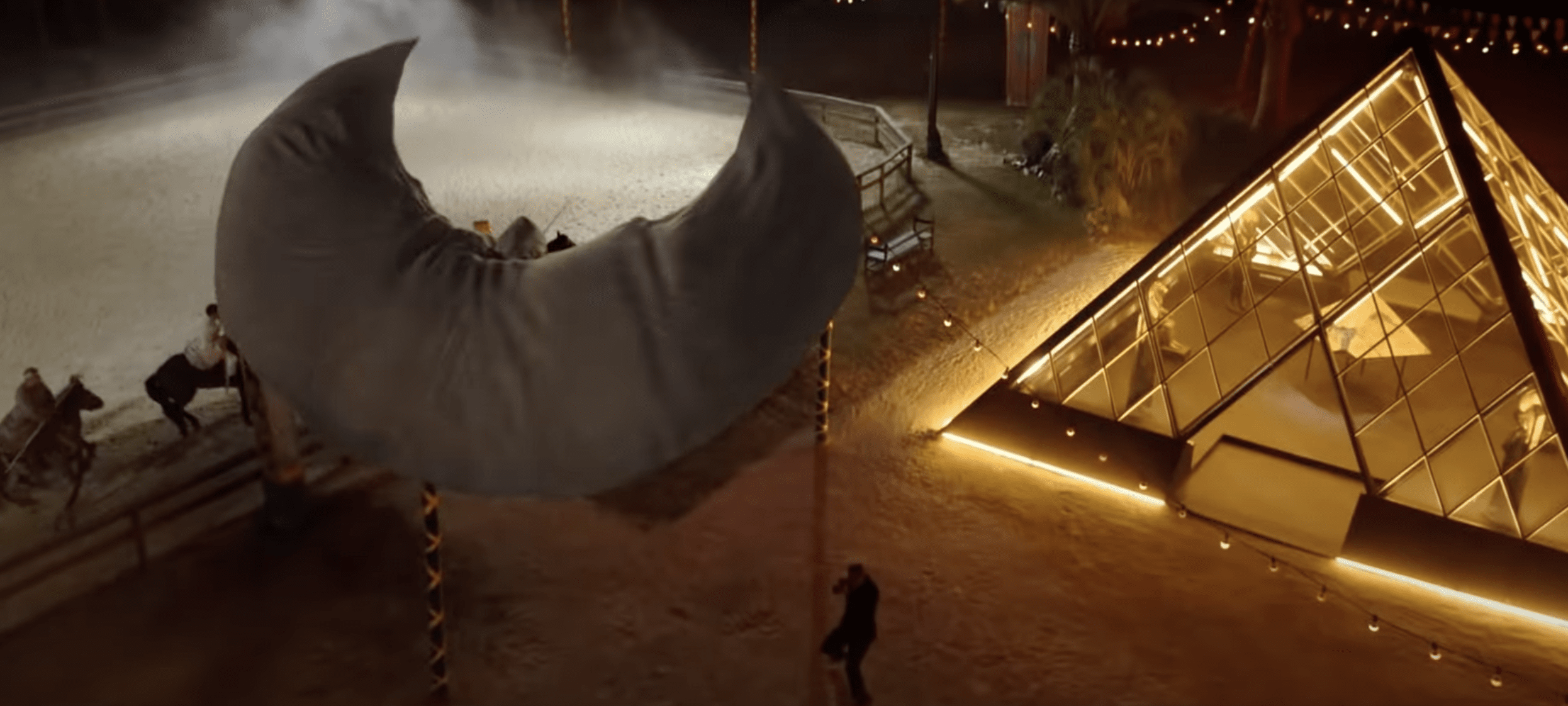 A fight ensues, Mr. Knight comes back but is impaled and Steven gives the body back to Marc who can heal as long as he is in the Moon Knight suit. Marc saves Layla from Anton and wounds him, he could be dead or maybe he survived, similar to his origin story listed above.
The clock strikes midnight.
Marc and Layla put the parchment pieces that survived Arthur's destruction of the sarcophagus together but they need Steven to understand it. It is a star map, but the night sky is different than it was during those times.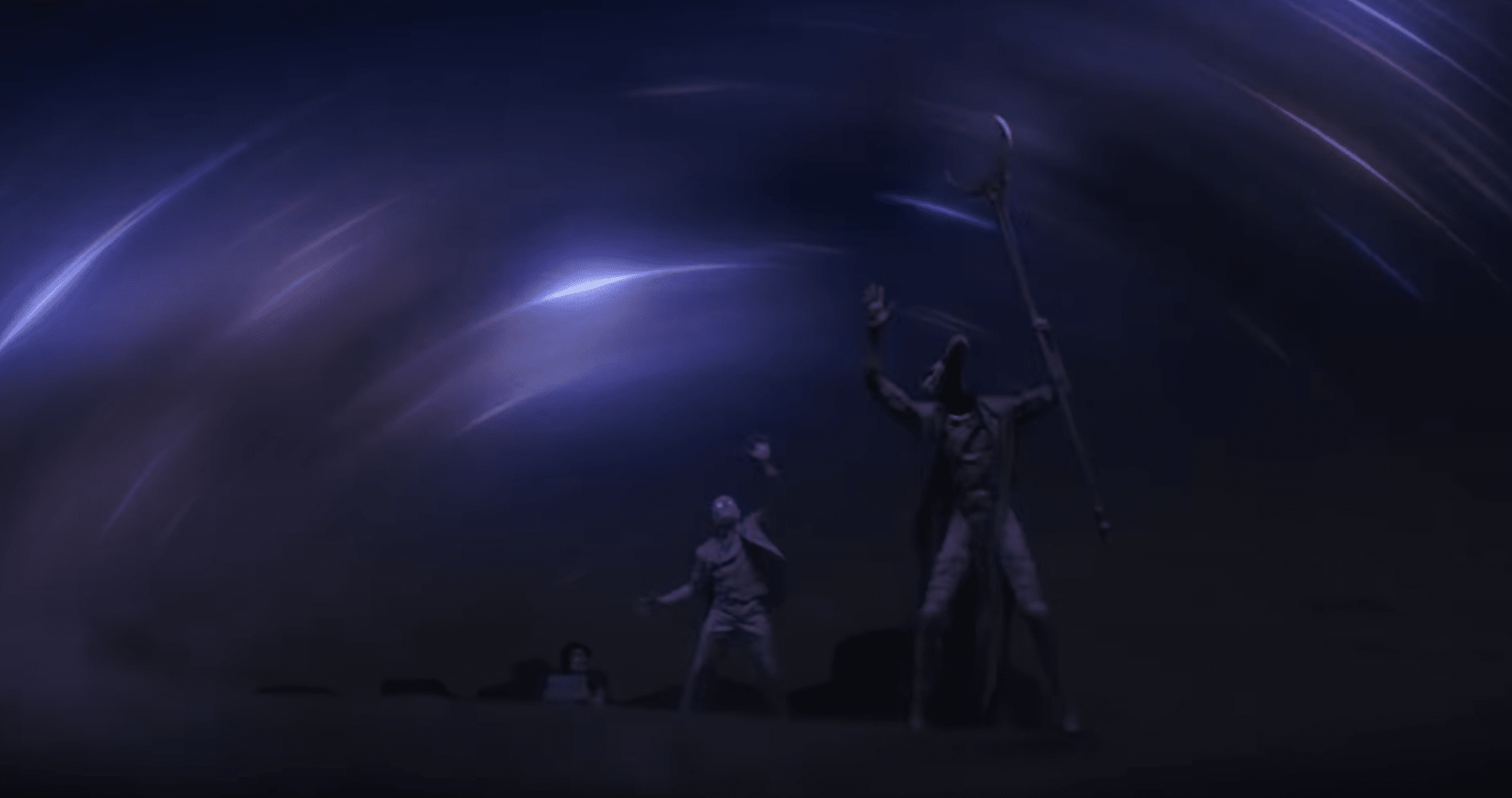 Khonshu, with help from Steven in the Mr. Knight suit, work together to change the sky back to that night Ammit was entombed. Doing so however, costs Khonshu his freedom as the gods imprison him in a ushabti, a funerary figurine used in ancient Egyptian funeral practices.
The coordinates of the stars are 290N 250E which is the longitude and latitude of Egypt. Specifically, her data pad has the coordinates 29.9705 North 31.1354 East, which is the location of the Giza Governate where the Great Pyramids are located.
Khonshu disappears which means Marc is no longer able to summon the Moon Knight suit. Arthur meanwhile is back in the Great Pyramid with Osiris' avatar who thanks him for alerting them to the trouble Khonshu is causing. Arthur speaks to Khonshu's statue and thanks him for tormenting him. He also reveals he enjoyed killing for him.
Episodes 1 through 3 of Moon Knight are now streaming on Disney+.