Disney Pixar's Lightyear sees Chris Evans voicing the iconic Buzz Lightyear in a new film about the man behind the toy. Being a big Disney fan himself, Evans already had a special relationship with the character and could not wait to help tell his story.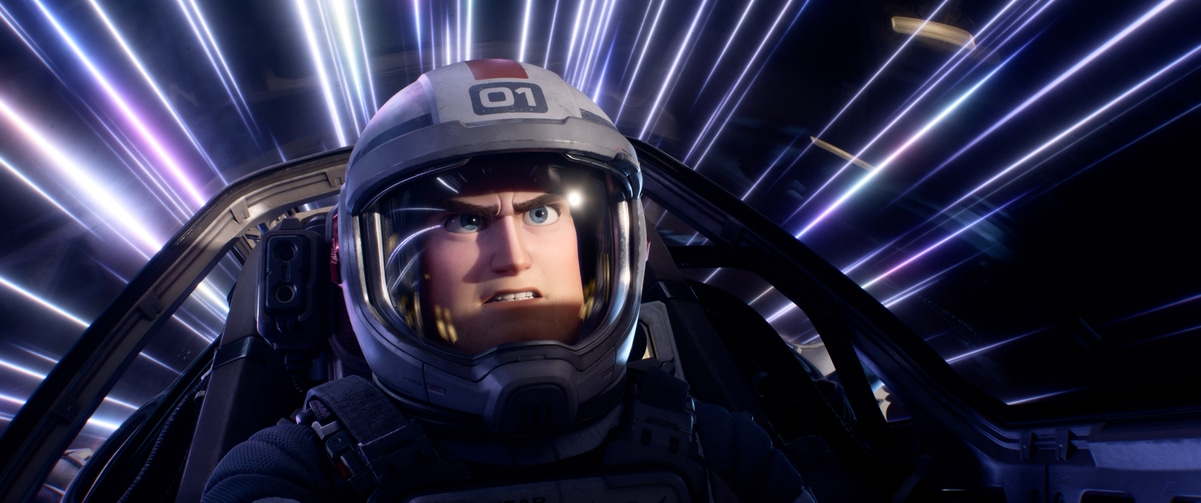 Chris Evans Talks Lightyear, Sox The Cat, & His Favorite Disney Character
In 1995 Andy asked for a toy from his favorite movie, Lightyear. Lightyear follows the legendary Space Ranger Buzz Lightyear (Chris Evans) as he attempts to finally escape the planet he and his crew have been stuck on for years. Trial after trial prevents Buzz from finishing the mission, but when there is finally some hope another obstacle stands between him and home. Buzz will have to team-up with some unlikely allies and face off against a robot army led by none other than Emperor Zurg (James Brolin).
Chris Evans grew up a Disney kid and it's every Disney kid's dream to one day grow up and be in a Disney movie. Sure he has crossed into that lane with Marvel Studios but that's not the same as doing an animated Disney film. Getting to voice the Buzz Lightyear and tell his story is something Evans was excited to do. "I loved Buzz Lightyear, I loved Toy Story," Evans recalled. "I was thrilled and excited to know that there was more to come. .. I loved all the characters in Toy Story deeply."
RELATED: Lightyear Interview: Casting Chris Evans As Buzz Lightyear
Evans also revealed what other classic Disney character he would like to play, one that was his favorite as a kid. "I don't think I could pull it off, but I was always a really big fan of Robin Hood. I just thought Robin Hood was so cool. I think of all the animated characters in the Disney library, Robin Hood stands alone. I think he's just smooth and charming and capable. I don't have that cool British accent but I'd love to get the crack." He laughs as he says if he took on the role he would "just do the Kevin Costner thing and just not even try to do the accent."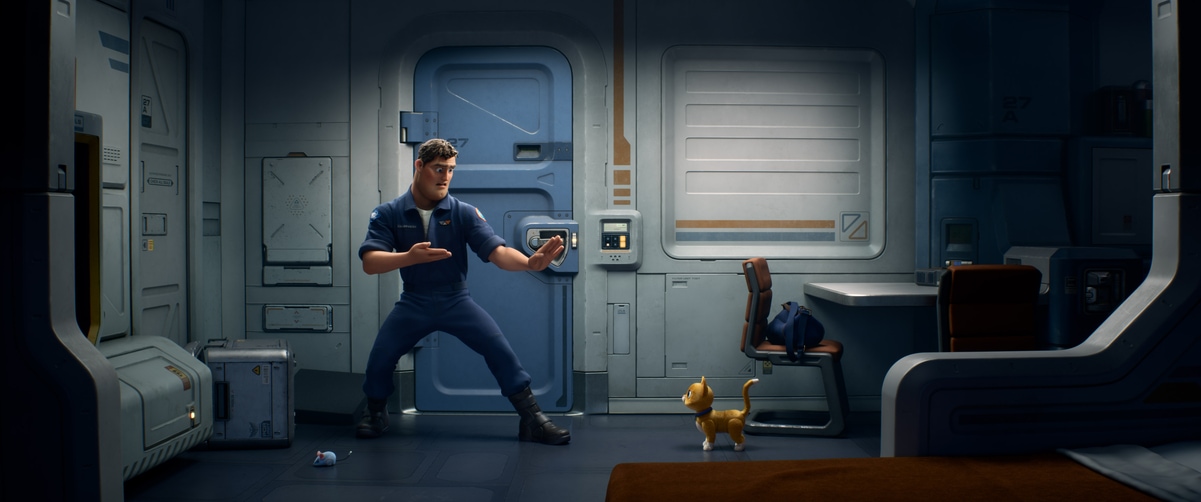 He may not be a fox with archery skills in Lightyear but he does have a best friend in the robot Sox the Cat. The relationship between Buzz and Sox is an important one in the film and one that Evans thinks is important not only for the story but also for the audience to see. "I think that's a nice metaphor for you know, whether it's therapy or just the fact that we all need those emotional support moments, we all need to talk about our problems and vent to something some way. I just like that kind of juxtaposition of someone like Buzz, who's so independent, needing someone like Sox" Evans smiles as he calls his dog Dodger his real life Sox even though he claims Dodger is "sick of hearing my problems. I can assure you that."
RELATED: All About Sox the Robot Cat In Lightyear
Lightyear is a story about the man who inspired the toy and that meant bringing something new to fans who know and love this character. It was a task Evans was up for and he shared how his Buzz is different from his toy counterpart. "The Buzz that we all know is obviously a toy. And as a toy, there are certain ways that they can move through the world without the weight that we may carry. A toy knows its purpose, a toy doesn't have to worry about disease, or the downstream impacts of the choices that we make as people that are a little bit more consequential. It's fun to put Buzz against that backdrop."
Lightyear comes to theaters June 17, 2022. Tickets are on sale now.