This is not your standard fairytale. The Princess is an action-packed twist on the genre that sees its hero as a warrior rather than someone in need of rescuing.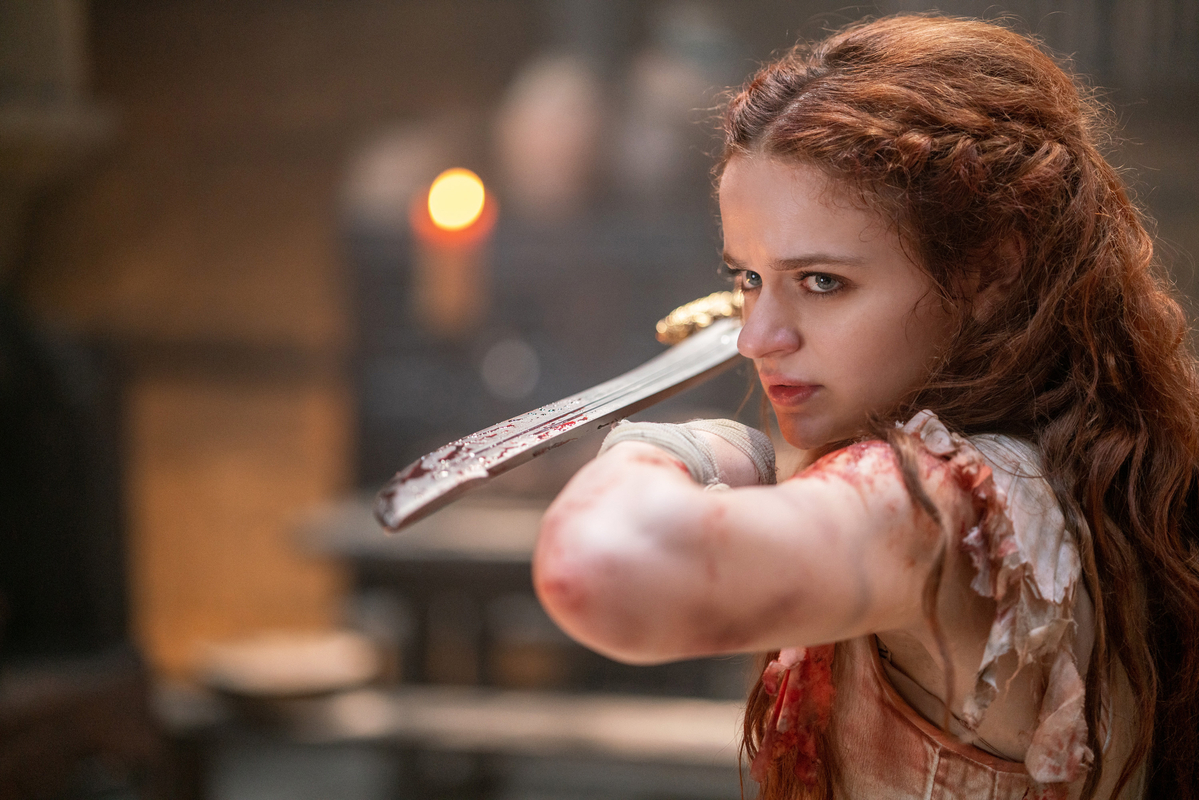 The Princess Movie Review
The Princess tells the story of a princess (Joey King) who finds herself locked in the top of the tower of her family's castle after refusing to marry Julius (Dominic Cooper), an arrogant, sexist, awful suitor. She lays shackled in bed, seemingly asleep in her beautiful wedding gown, and clearly not able to escape. Or so one would think. When two of Julius' men end up in her room she quickly kills them and begins her escape. In order to reach the bottom of the tower, she must evade Julius' men or kill them if they get in her way, rescue her family, and eventually face-off with her angry would-be husband.
This martial arts spin on fairy tales makes for one wild ride of epic action sequences and more than a few laughs. The Princess takes this well-known genre and turns it on its head, with Director Le-Van Kiet delivering something that feels like John Wick and Die Hard meet happily ever after. But this is not your standard princess tale, in this one handsome princes need not apply because this is a self-rescuing princess.
RELATED: Interview: Joey King and Le-Van Kiet Talk The Princess
King throws her all into this role, making the character's emotional and physical state come across as genuine as possible. Although her accent is wobbly at times, it is hardly noticeable as you are swept up in the action and the sheer level of the butt-kicking happening on screen. She commands the camera in every scene and right from the start will have viewers cheering her on like they are watching their favorite MMA fighter beat the snot out of anyone thrown up against them. The Princess' mentor and friend, Veronica Ngo's Linh, is equally entertaining to watch as she trains the princess to fight and later joins up with her to take down Julius' goons. My favorite fight scene with these two takes place in the kitchen and I just have to say, Flynn Rider and Rapunzel would appreciate their ingenuity. King proves she is a force to be reckoned with while Kiet once again showcases his unique eye for martial arts thrillers.
In contrast, Cooper's Julius is a one-dimensional villain who is not all that interesting to watch. It works for the role, as Julius is clearly only after one thing, power. He is evil because he is evil not because there is some past hurt that asks the audience to find some sympathy in their hearts for him. It is kind of refreshing to have a bad guy just be a bad guy. He might be a one-note baddie who pouts as much as he sneers but his consort Moira (Olga Kurylenko) is far more exciting to watch. Sure she is a villain but she is a villain with flair and an even flashier weapon.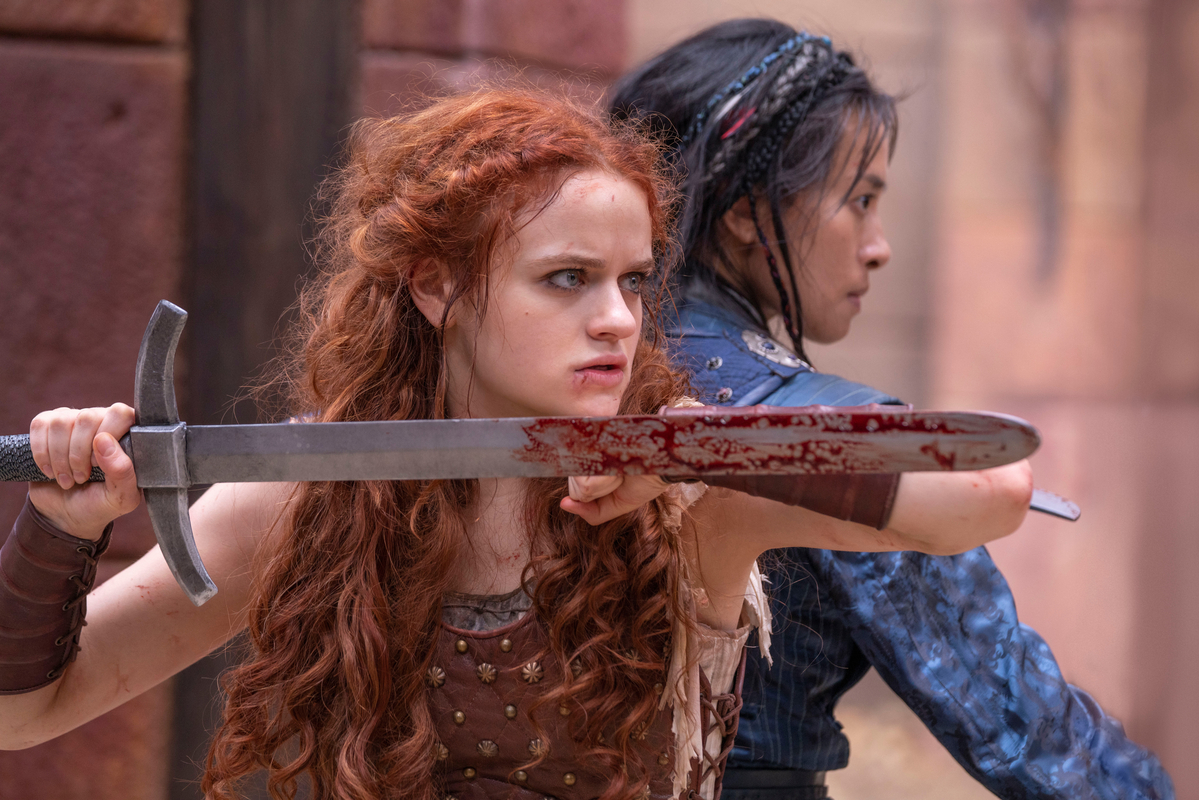 The Princess checks all the fairytale boxes: it occurs mostly in one location, it has a princess, a side kick, and gives the protagonist an evil to stand up against. It even has nods to other classic stories about Sleeping Beauty, Snow White, and Rapunzel. Lorenzo Senatore's cinematography captures the action while also maintaining that fairy tale color palette that is well ingrained into our minds. In fact the way it mirrors classic Disney tales makes for an interesting juxtaposition given what is actually happening on screen. Furthermore, the score by Natalie Holt also toes the line between a princess story and one that is all about beating up as many people as possible in an hour and 34 minutes.
And boy is there a body count by the end of the movie. Moving past that fairytale outer shell, the heart of this film takes inspiration from the likes of John Wick and Die Hard. However, Kiet makes it all feel fresh with his unique spin on the two very different genres. If you have seen his film Furie, it will come as no surprise the way he maneuvers the camera and crafts the picture to maintain the energy and urgency of The Princess from start to finish.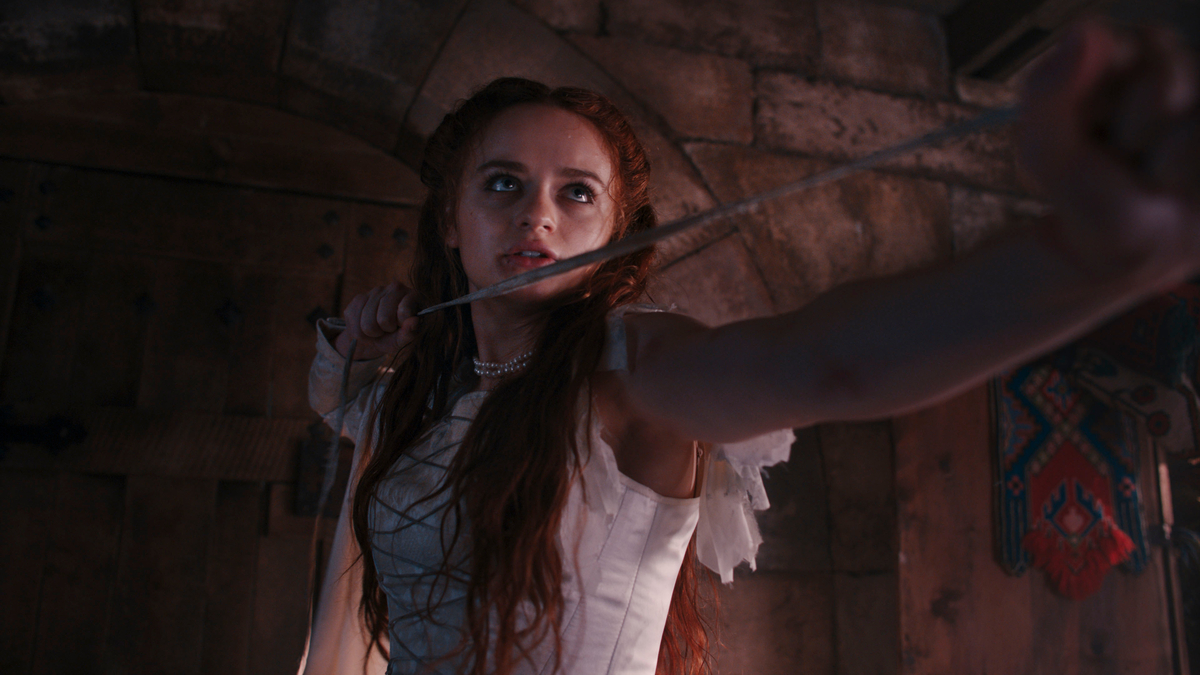 Kiet's genre mashup The Princess, is one helluva good time. While it builds upon the new trend that sees heroines fighting for their homes, this film delivers something thrilling and fresh that audiences are going to enjoy. It allows its Princess to not only rescue herself but to slaughter those that get in her way all while looking bloody amazing. And what's not to love about that?
The Princess is now streaming on Hulu. It is Rated R for strong/bloody violence and some language and has a runtime of 94 minutes.