A lot of kids wish their parents were actual superheroes and in Secret Headquarters that dream comes true for Charlie. What happens next blows his mind but lucky for this teen, being super is all in the family.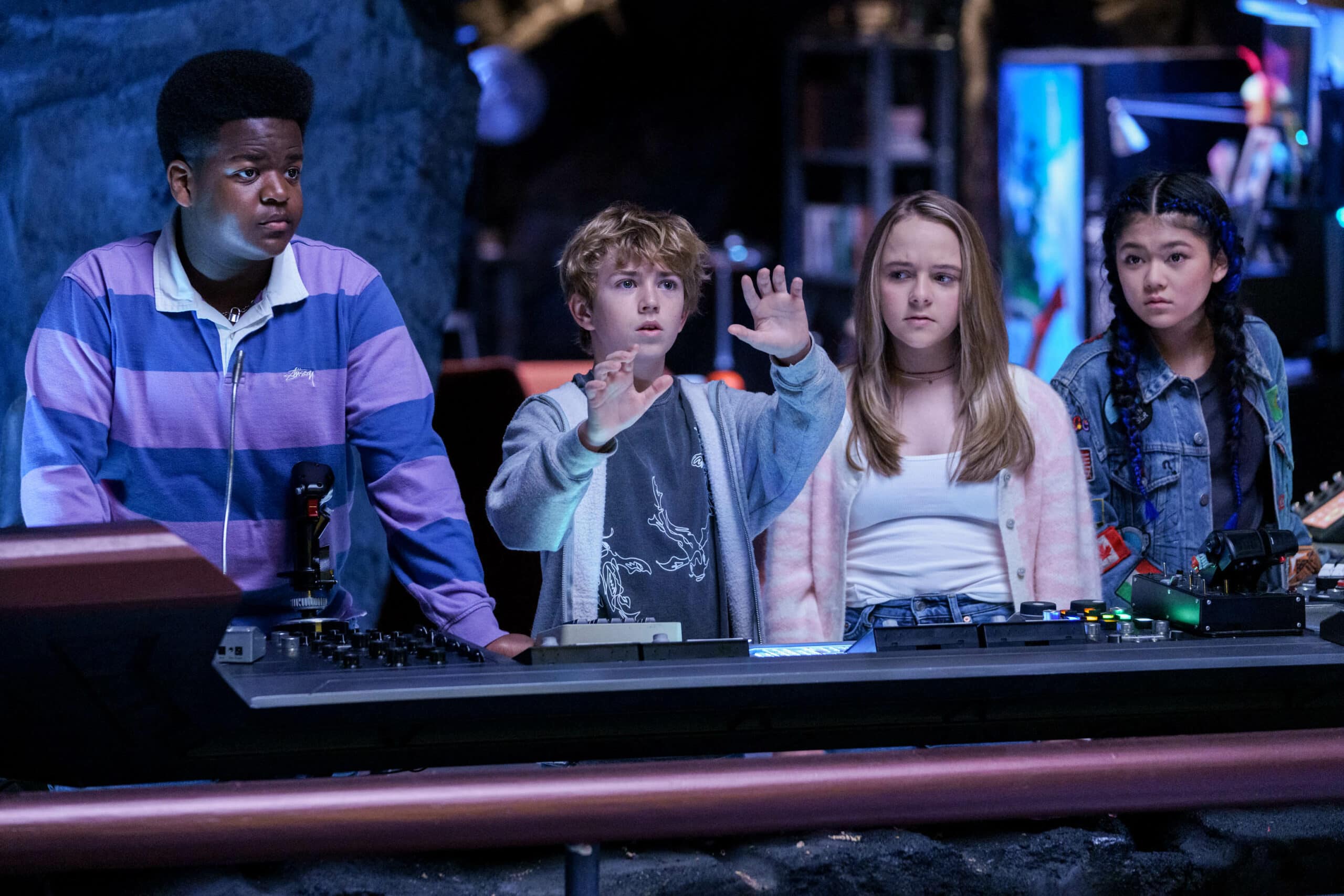 Secret Headquarters Review
Secret Headquarters tells the story of Charlie Kincaid (Walker Scobell), a 14-year-old boy who is sent to spend his birthday with his father Jack (Owen Wilson). Jack and Charlie's relationship is strained due to Jack constantly bailing on Charlie and his mother. Charlie assumes his dad just doesn't want anything to do with his family but that couldn't be further from the truth. Jack is actually the infamous superhero the Guard, who was chosen by an alien artifact to become the protector of Earth. When his dad leaves him alone at the house, Charlie invites his friends over and together they discover his dad's secret identity. The middle-schoolers are excited to play around with all the cool gadgets but soon trouble comes calling when Argon (Michael Peña) shows up looking for the source of Jack's powers. It's up to Charlie and his friends to stop this villain in his tracks.
This isn't the first movie where kids learn that their parents aren't as boring as they seem, but directors Henry Joost and Ariel Schulman enjoy showing off what makes this idea so fun. It feels less like a superhero origin story and more like what would actually happen if a kid suddenly found a secret lair full of every kind of high-tech gadget imaginable. Hint, saving the world is not the first thing that comes to mind. Secret Headquarters ends up being something that will entertain and amuse the whole family. And while Wilson and Peña are comedic gold, it is the stellar young cast that steal the show.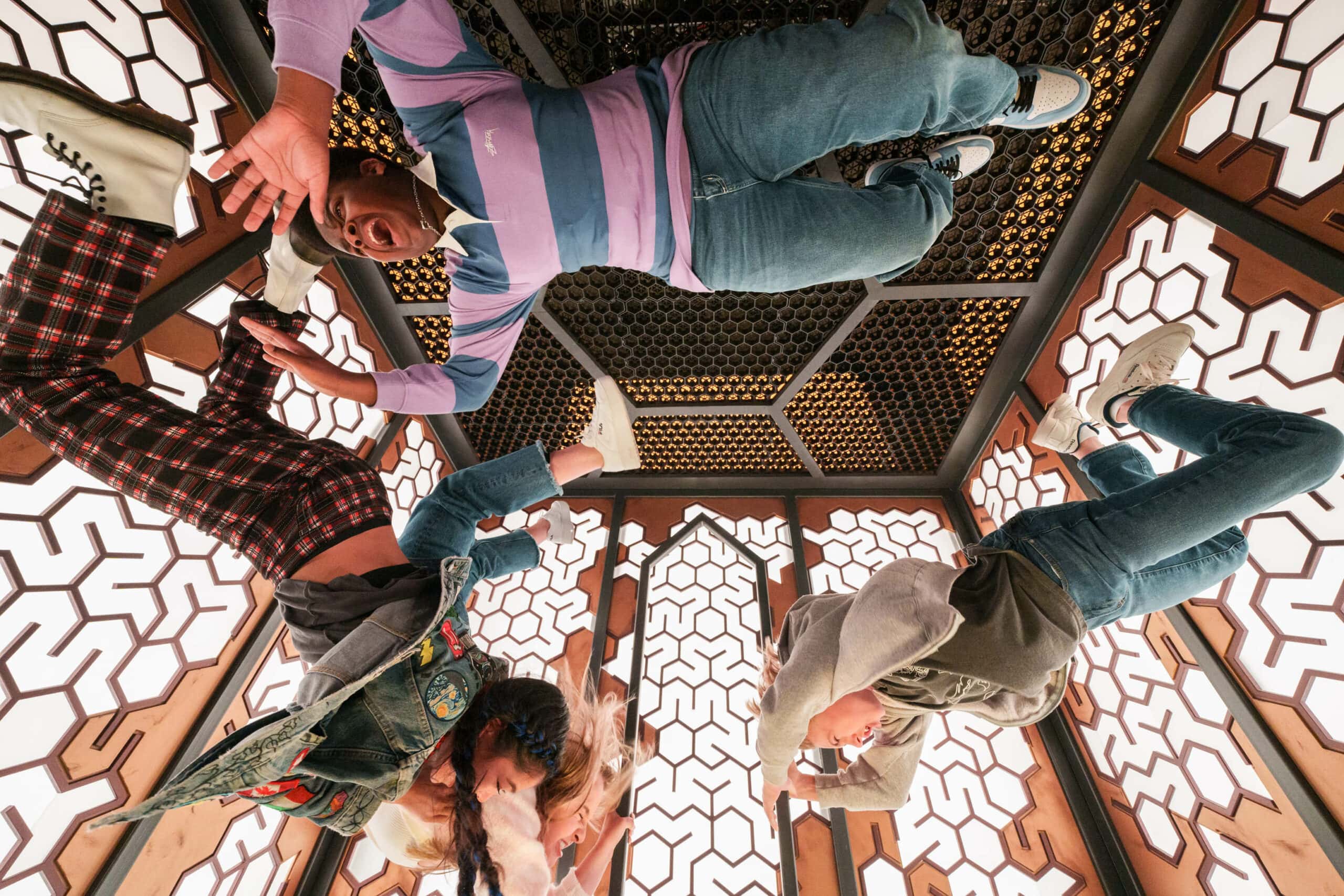 After his debut in The Adam Project, it is clear that Scobell is packed with talent and will continue to shine bright. He is able to deliver rapid-fire snappy comebacks one moment and then turn quieter to lend the emotional weight needed for others. It is no wonder he landed the role of Percy Jackson. One of Charlie's best friends is Maya played by Momona Tamada, another one to watch. She brings a playful yet fierceness to the part. This is a young lady who knows her worth and isn't afraid to stand up to bullies whether they are her age or part of an evil corporation. Tamada along with Keith L. Williams and Abby James Witherspoon round out Charlie's crew of besties.
The chemistry between the teens is what makes Secret Headquarters a blast to watch. It feels like they have been friends forever, playing, laughing, and bickering like everyone does with those closest to them. When they discover all the mischief they can get into with the Guard's gadgets, that is when the real good times begin. Joost and Schulman let the kids be kids here, and a relatable montage follows. Audiences can easily see themselves also using secret alien tech to win baseball games, pass tests, and avoid detention. It's like what would happen if the Sandlot kids got a hold of these high-tech toys.
MCU veterans Wilson and Peña get to step into different comic book movie roles here, with the latter digging into his more villainous side. Naturally these two get in their own laugh-out-loud moments, the humor isn't only for the kids. In fact their fight scene at the middle school is one of the best in the entire film. It highlights some of the more questionable bits about super suits, isn't it hot in those things? Apparently the answer is yes. Note to self, build my own super suit with AC inside.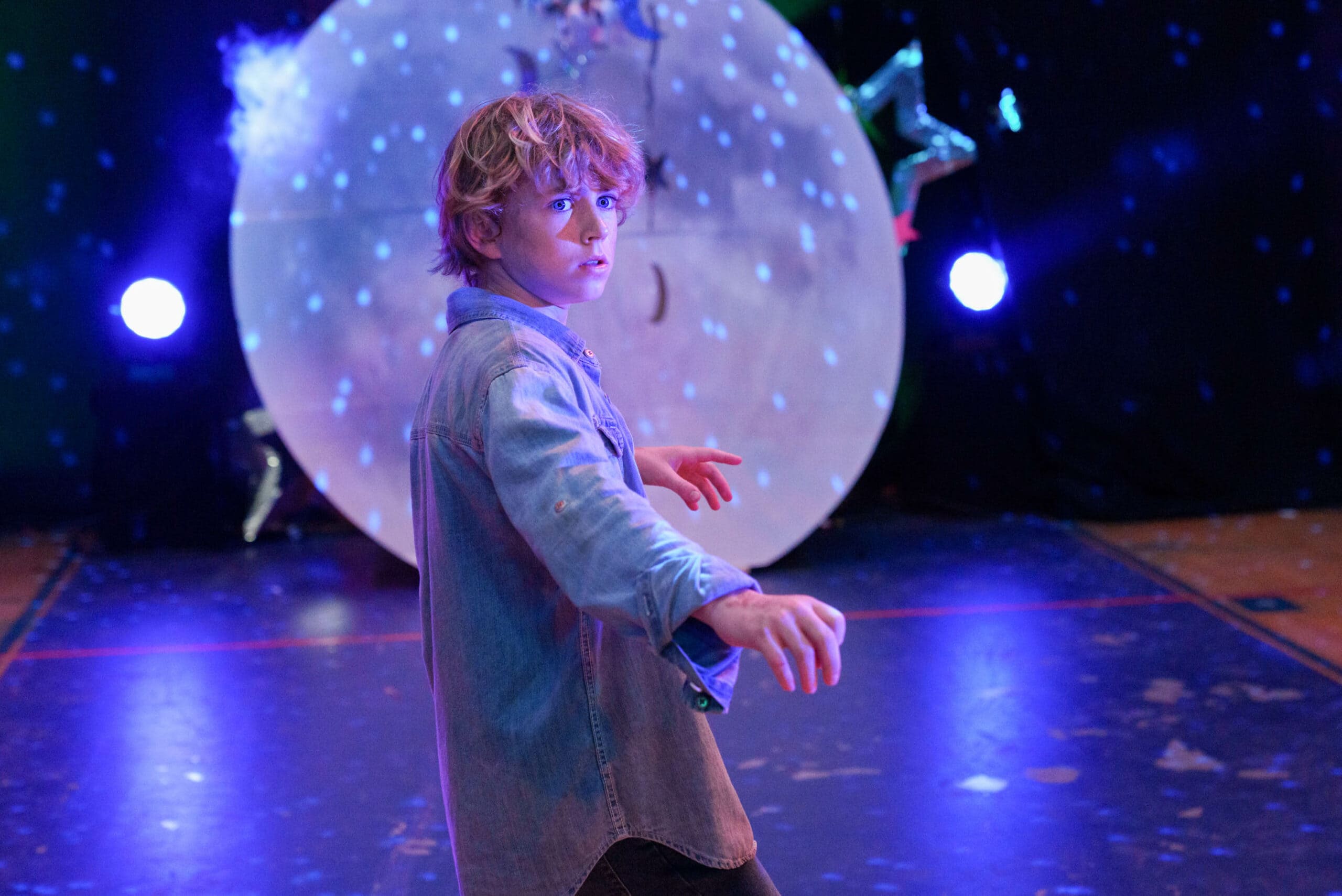 The downside to being a superhero movie is that with so many titles currently swirling around in the genre it can be hard not to see the similarities. The Guard's suit design is almost exactly like Iron Man's from the MCU and his power source looks like it might hold an Infinity Stone. Even the secret headquarters feels familiar. Despite being a superhero movie, the stakes are kept small thanks to the central conflict not being about an invading mad Titan but rather the relationship between Charlie and Jack. That bond as well as the kids' friendship is what keeps the film grounded. At its heart Secret Headquarters is about relationships, the super powers just happen to be an added bonus.
Ultimately, Secret Headquarters is a genuinely entertaining and heartfelt film the whole family can sit down and watch together. It manages to live in the superhero movie genre while still delivering something that makes it stand out. Thanks to its talented young cast and veteran anchors, it ends up being a fun look into the more human aspects of superhero life. Oh and stay through the credits for one more giggle.
Secret Headquarters is available to stream on Paramount+ Friday, August 12. It is rated PG for violence, action, language and some rude humor with a runtime of 104 minutes.