Now premiering on Disney+ is the groundbreaking Star Wars show, Andor. Episode 3, Luthen and Cassian finally meet, the security force is in for more than bargained for on Ferrix, and young Cassian meets Maarva. Lets get into this Andor episode 3 Easter eggs and breakdown what is happening in the life of Cassian Andor and the empire.
Spoilers ahead if you have not watched Andor episode 3.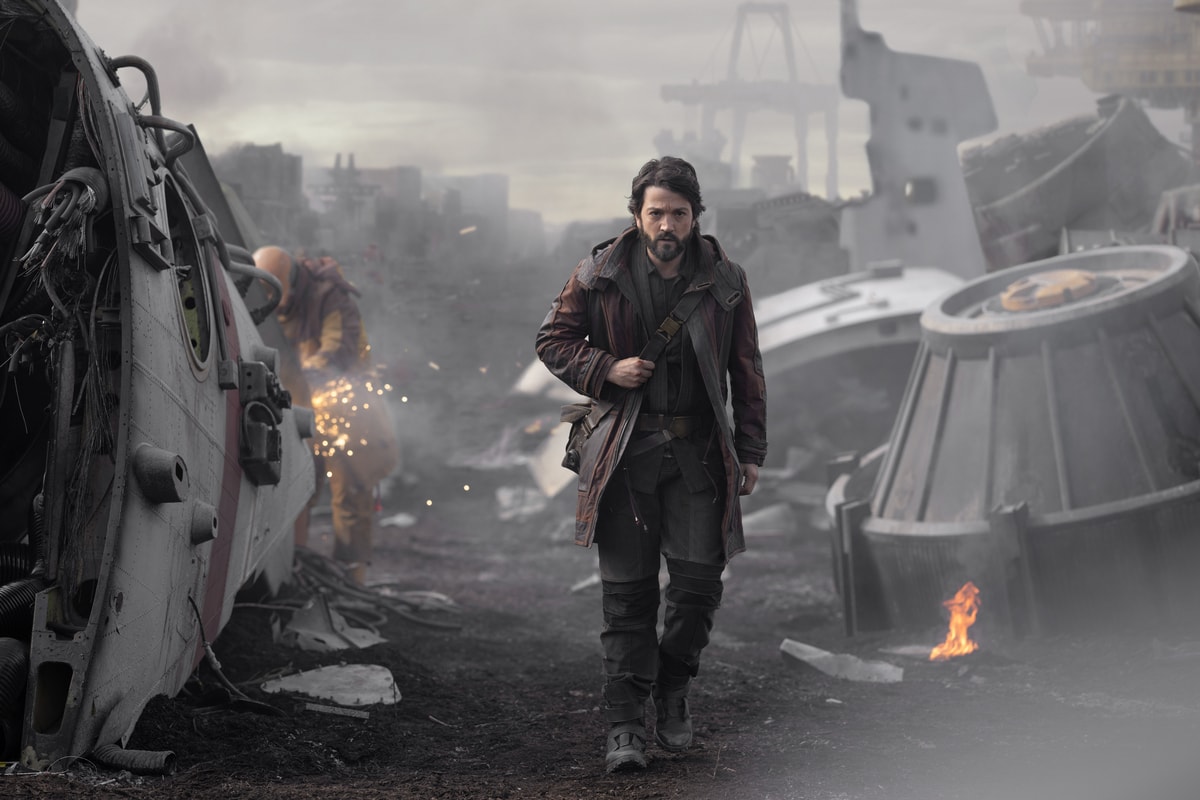 Andor Episode 3 Easter Eggs & Breakdown
This episode starts in the past where a young Cassian climbs into the Imperial ship. He finds more bodies that are dead from the apparent gas leak.
Present day: Cassian tells Brasso that he will have the money he owes him soon and for Brasso to get it from Maarva because he will be leaving soon but that he plans to come back.
Bix and Luthen meet to discuss Cassian.
In the past, Maarva and her husband Clem are raiding the same ship as Cassian. B2EMO is shiny and works without any issues. Clem warns Maarva a republic frigate is approaching, so they should leave.
RELATED: Andor Episode 1 Easter Eggs & Breakdown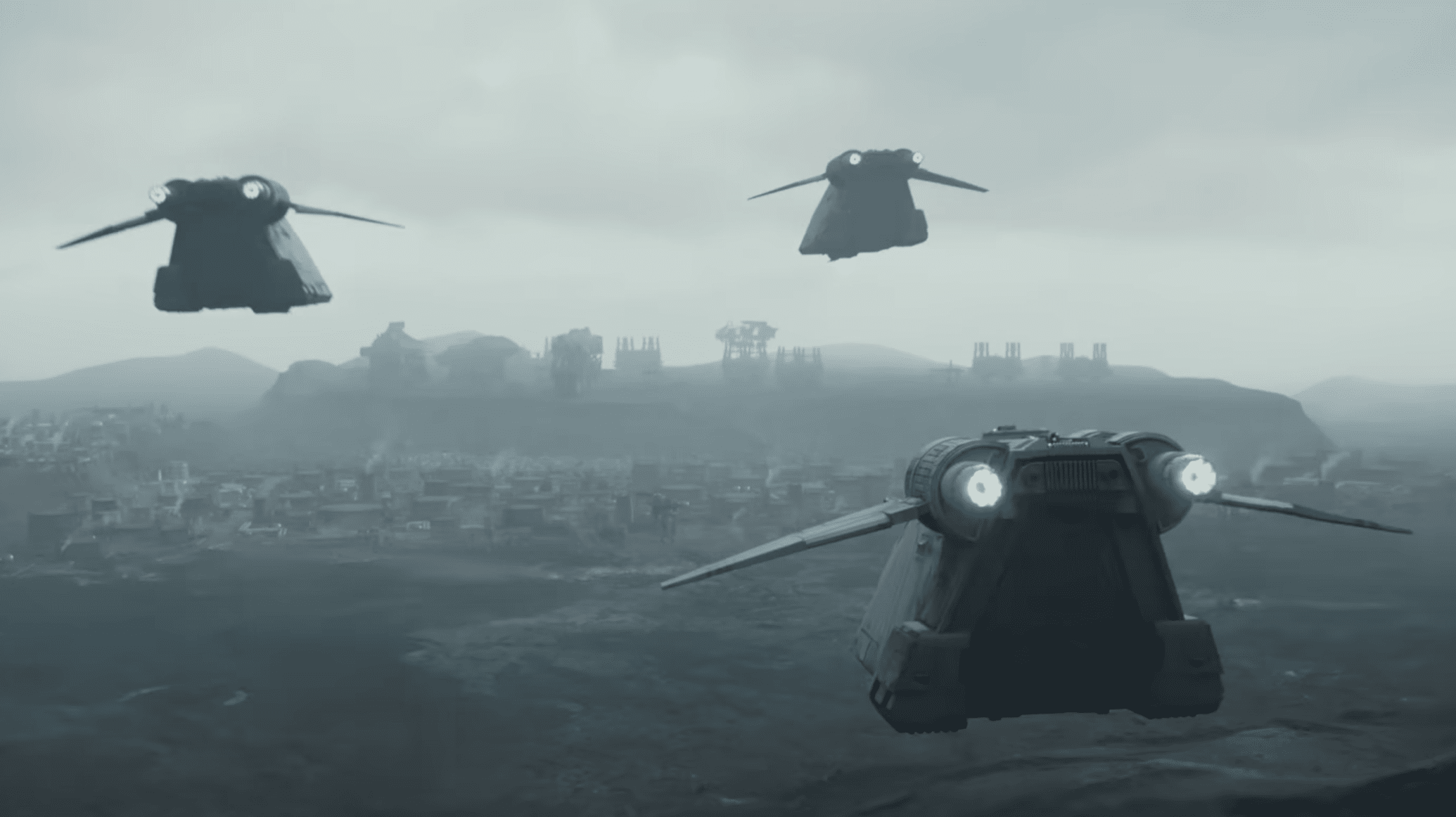 The security force heads to Ferrix on Mobile Tac-Pods.
FLASHBACK: Maarva takes Cassian with her, she refuses to leave him on Kenari to die.
In the present, the officers have shown up to Maarva's home looking for Andor. She refuses to tell them anything but a message comes through from Andor to Bee. They use it to track his location.
RELATED: Andor Episode 2 Easter Eggs & Breakdown
Andor and Luthen meet. Andor asks for 40,000 credits for the Ns-9 Starpath unit. Rael wants to know how he got it and is willing to pay another 1,000 for the info. Andor tells him he went in and got it himself on the naval base in Steergard.
"Just walk in like you belong…"
Rael reveals he knows what happened to Cassian's father Clem (he was hanged) and that he wants Cassian to come with him to fight these bastards, the empire, for real.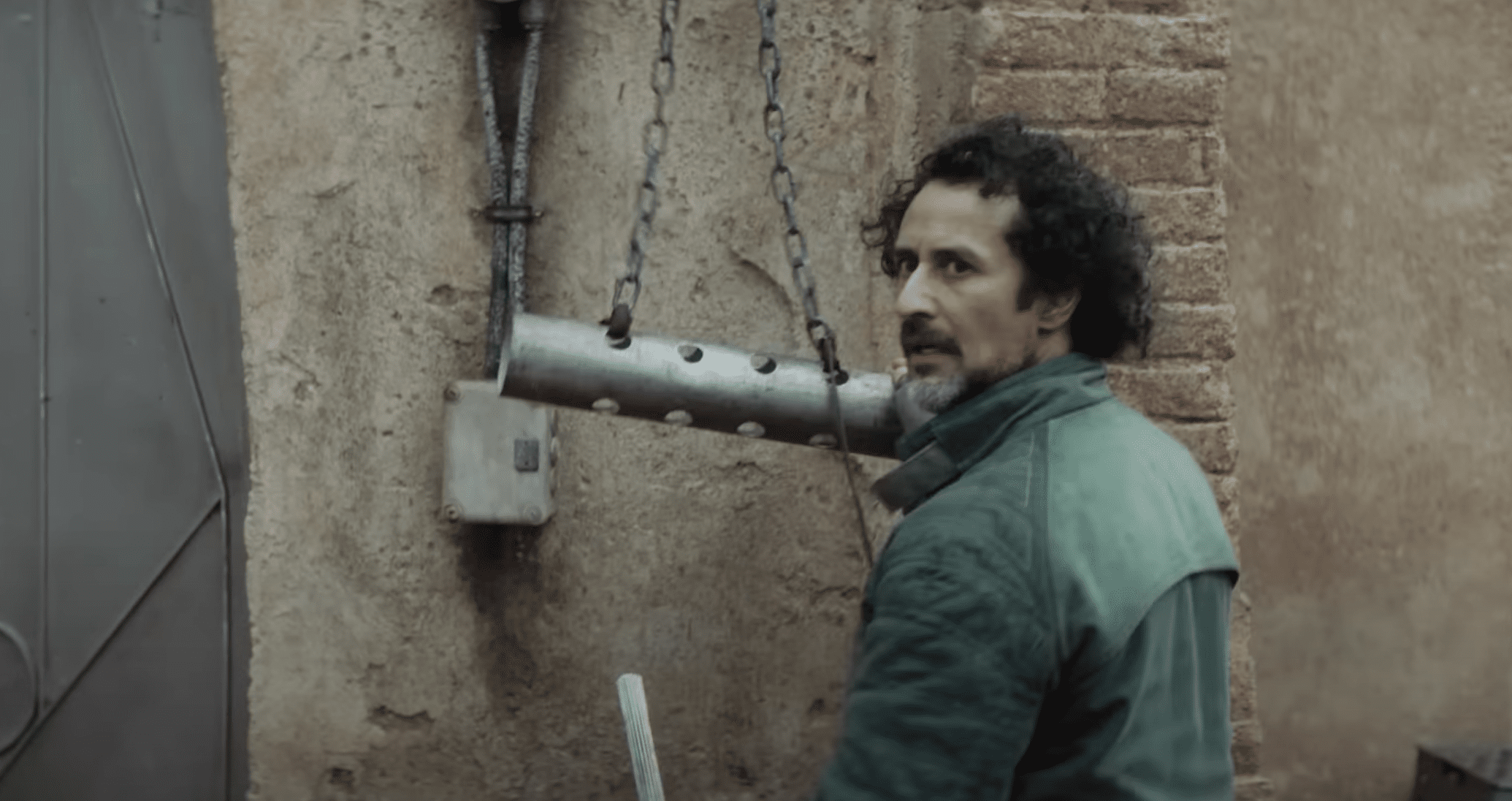 Warnings sound throughout the town, alerting everyone to the security force's presence. The people get off the streets and lock up their businesses and homes to be safe.
Andor's Blaster resembles Kyle Katarn's Bryar blaster in the first Star Wars: Dark Forces. A different version, missing the yellow coloring was also used in EA's Star Wars Battlefront II. Special thanks to an awesome reader for pointing this one out.
Rule #1- never carry anything you don't control
Rule #2 Build your exit on your way in
After being cornered, Cassian and Luthen manage to escape but the Starpath Unit is left behind.
"That's what a reckoning sounds like…it's when it stops, that's when you really want to start to fret…" – Maarva
A fight breaks out between the townspeople and the security force. The officers are outmanned and outgunned.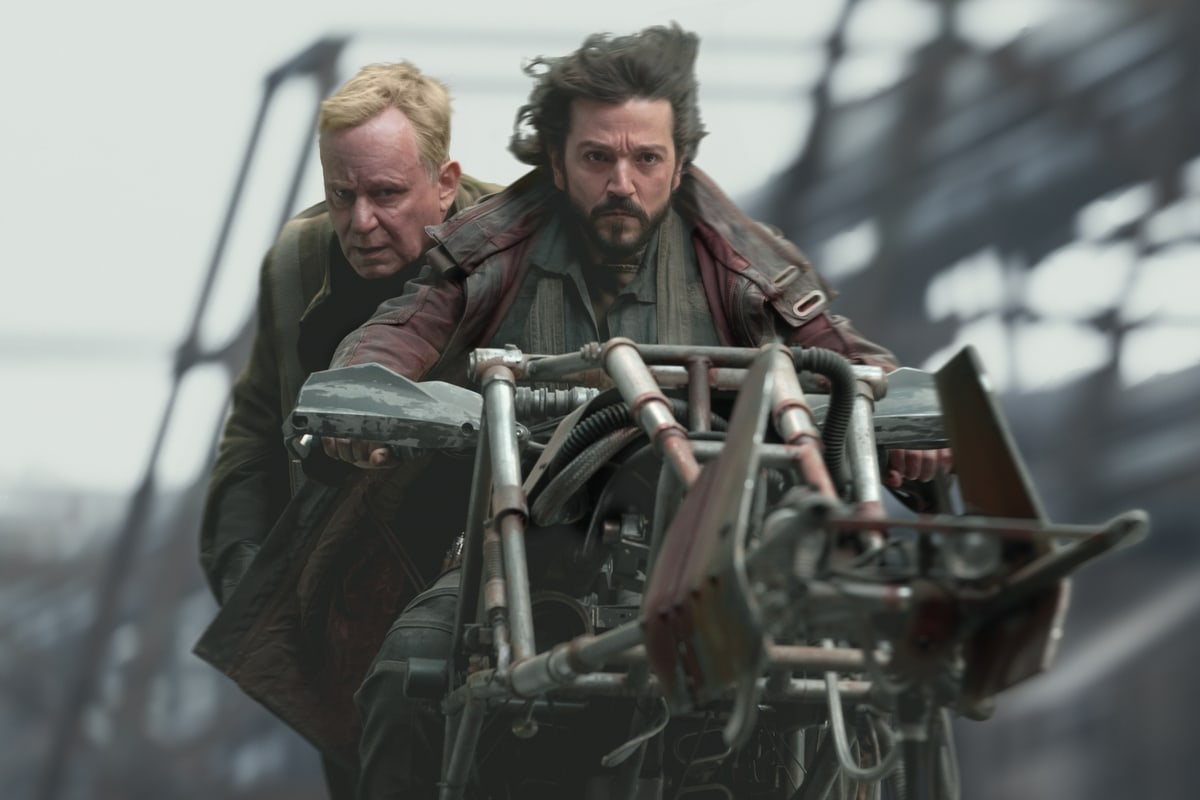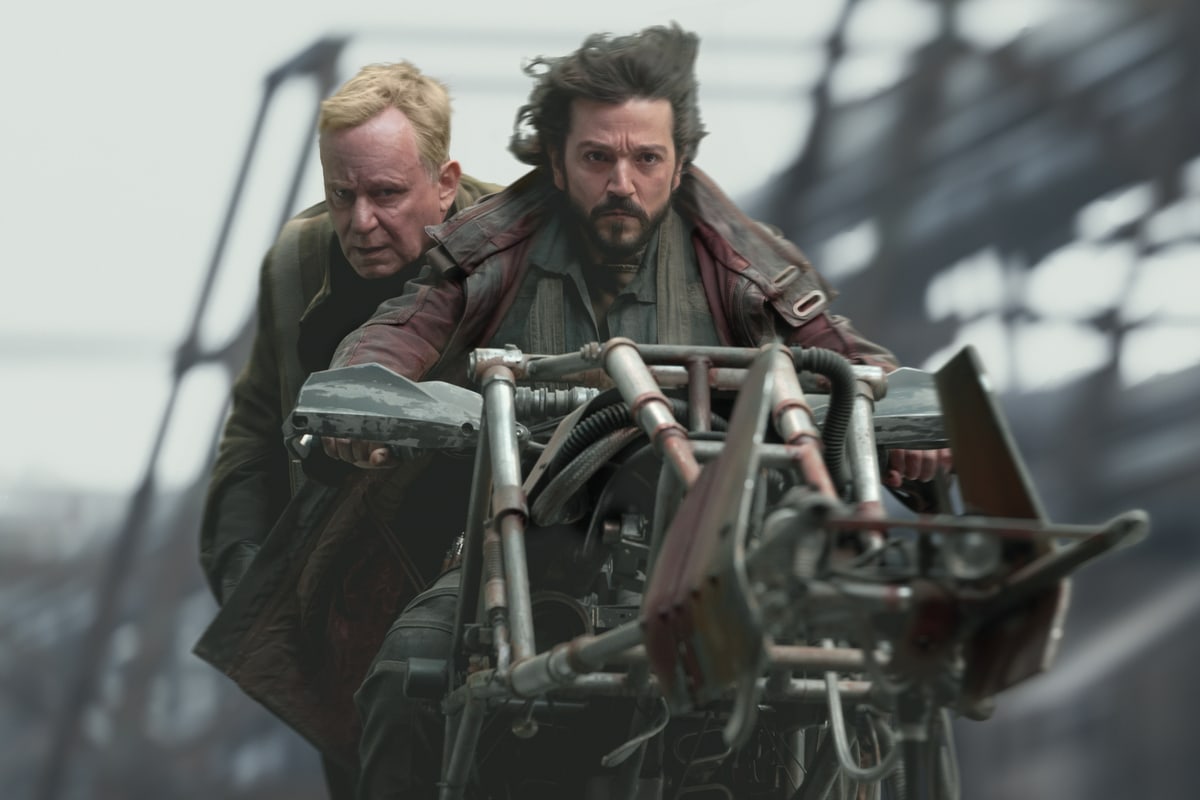 Cassian and Luthen escape on a 74-Z speeder bike.
The ending is a mix of flashbacks that coincide with present events. Maarva carries a Young Cassian away from the wreckage, taking him to a new home. In the present she, along with his friends, are worried about Cassian. Another flashback to him on Maarva and Clem's ship heading out into space and then back to the present as he leaves behind all he knows again to journey to an unknown location on Luthen's ship, his life saved again by a stranger.
Episodes 1-3 of Andor are now streaming on Disney+.