Andor Episode 8, Cassian finds himself in prison, his friends are captured, and the Empire continues to tighten its grip. Plus more than one familiar face shows up in the show this week. Let's get into this Andor episode 8 Easter eggs and breakdown.
Spoilers ahead if you have not watched Andor episode 8.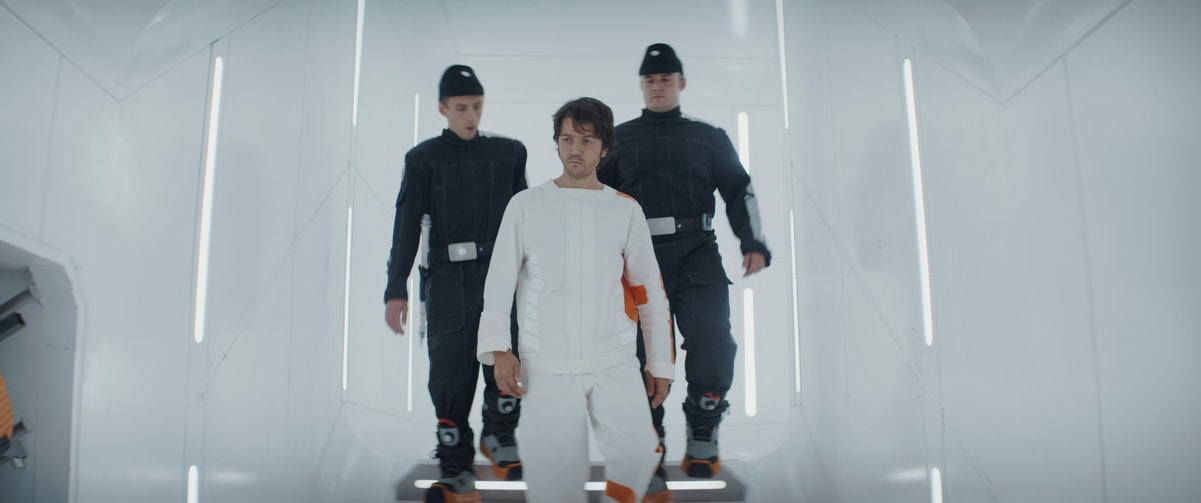 Andor Episode 8 Easter Eggs & Breakdown
The Shore Troopers divide all prisoners into different transports. Cassian gives them the fake name he has been using and is told he is going to Narkina 5.
Another prisoner is sent to Belsavis, a planet very familiar in the Star Wars Expanded Universe. It was a prison planet of the Rakatan Infinite Empire a millennia ago.
Syril is working away inside his cubical when he is approached by Imperial officers. Dedra Meero wanted to speak with him about what happened on Ferrix. She reveals he has been filing false reports on Cassian Andor trying to find information about his whereabouts.
Meero wants Syril to read Blevins report and fill in the missing information about the Ferrix incident.
Cassian arrives on Narkina 5 and is taken to a floating prison.
RELATED: Andor Episode 7 Easter Eggs & Breakdown
Meero gives a report to the ISB. She shows them the Imperial Starpath Unit Cassian was attempting to sell to Luthen. Since they do not know Luthen's name, she has nicknamed him Axis because he is central to the Rebellion's efforts to acquire Imperial gear.
On Narkina 5, an Imperial Factory Facility, the floor is made of Tunqstoid steel. This a deep cut to Troy Denning's novel Fate of the Jedi: Abyss, which said the metal was so tough that it could deter a Jedi.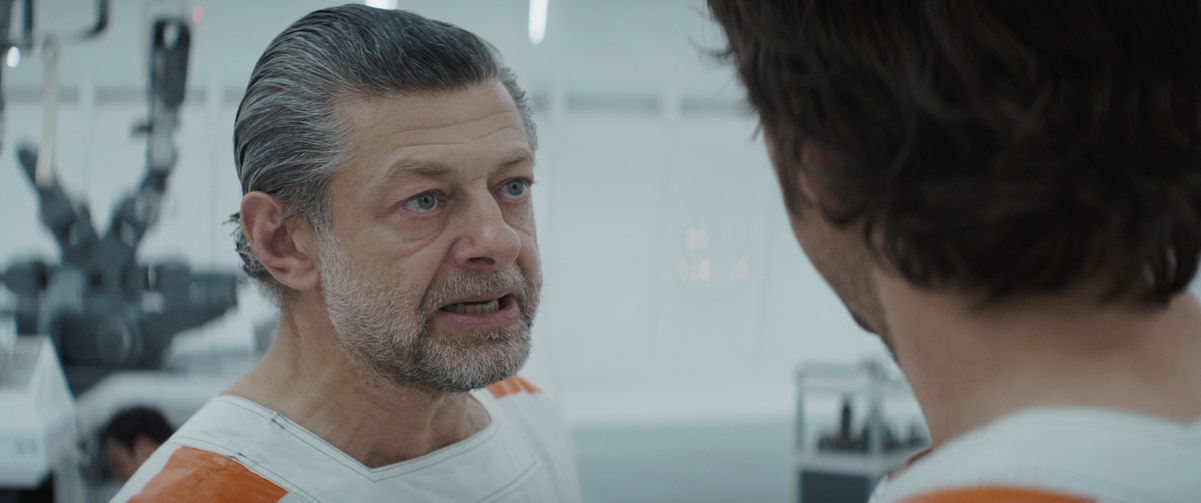 The unit manager of Five-Two-D is Kino Loy, played by Andy Serkis. Serkis was also Supreme Leader Snokes in The Last Jedi. His sentence is almost up and doesn't want any issues from the people who work under him. Each table is judged on productivity and those falling behind will get punished.
Another familiar Rogue One face works at Cassian's station- Melshi.
On Coruscant, Mothma is trying to get votes to stall the Emperor's latest overreach. Perrin is drinking Squigs. Squigs are a fish species native to Naboo.
Mothma talks to Senators Dhow, Slorda, Teenar, and Vyvin about the P.O.R.D.: Public Order Resentencing Directive.
The prisoners are also talking about PORD and asking Cassian/Keef what he knows about it.
Cassian has been in prison for a month.
Ferrix is overrun with Imperial officers. Bix and Brasso visit Maarva who is unwell. Maarva was hurt trying to open an old floodgate under the hotel the troopers are occupying.
Vel and Cinta are also on Ferrix trying to find Cassian.
Bix goes to Paak so she can send a message to Luthen. Kleya advises he shut the frequency down and he does. He then leaves on the Fondor to head to Segra Milo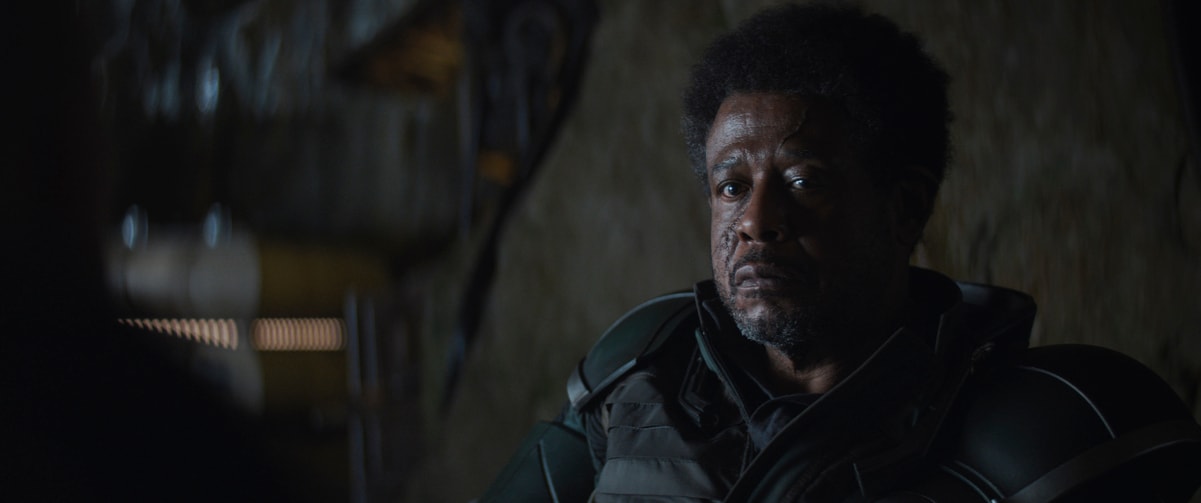 Forest Whitaker returns as Saw Gerrera. He isn't the only familiar face on the planet Edrio "Two-Tubes" is there standing guard.
Luthen wants Gerrera to meet with Anto Kreegyr, Saw refuses.
On Ferrix, Bix and Paak have been taken by Meero's forces to be interrogated.
Episodes 1-8 of Andor are now streaming on Disney+.