Light and Dark, Jedi and Sith. These two things go hand in hand in Star Wars and Tales of the Jedi is no exception. A masterclass in storytelling, these six shorts pack a powerful punch within their short runtime.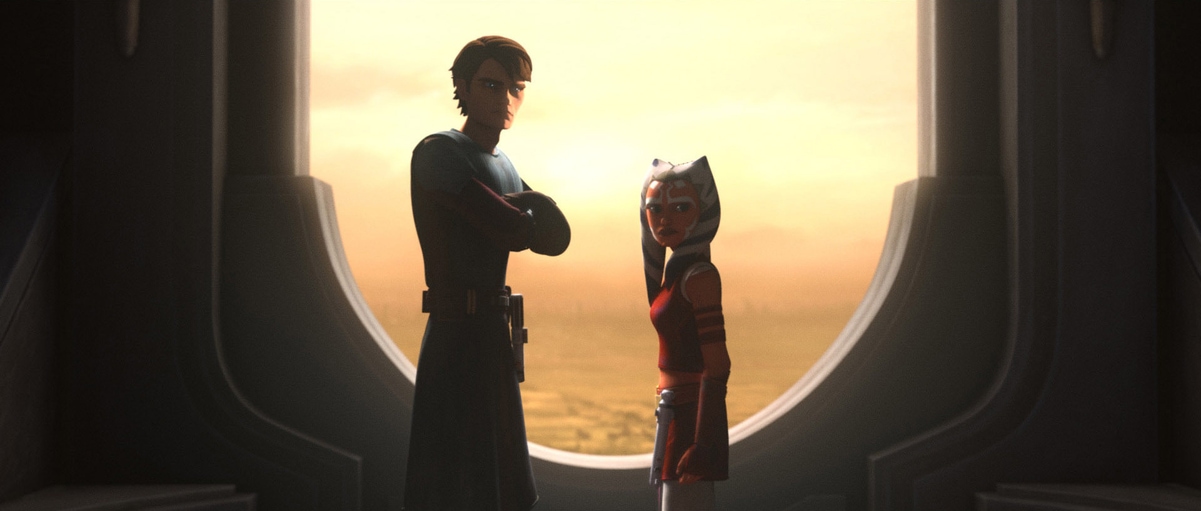 Tales of the Jedi Review
The six animated shorts created by Dave Filoni, Tales of the Jedi, showcases important prequel era moments in the lives of fan-favorite Ahsoka Tano (Ashley Eckstein) and Jedi-turned-Sith Lord Count Dooku (Corey Burton). These stories highlight these characters' journeys towards the Light and Dark side of the Force. Told in chronological order, fans watch how Dooku's and Ashoka's stories intertwine, and how two Force users can end up taking different paths despite the same teachings.
Tales of the Jedi is peak Star Wars character-driven storytelling that proves once again why Filoni is a master at his craft. It is thrilling, intriguing, and emotional punctuated with rich animation and plenty of surprises. The series also serves as a spotlight on the failings of the Jedi who were blind to the thriving Dark Side until it was seemingly too late. Filoni doesn't lean too heavy into the action, but balances it beautifully with the suspense. All of that combines to serve as a reminder of how moving and powerful a Star Wars story can be.
RELATED: Andor Episode 8 Easter Eggs & Breakdown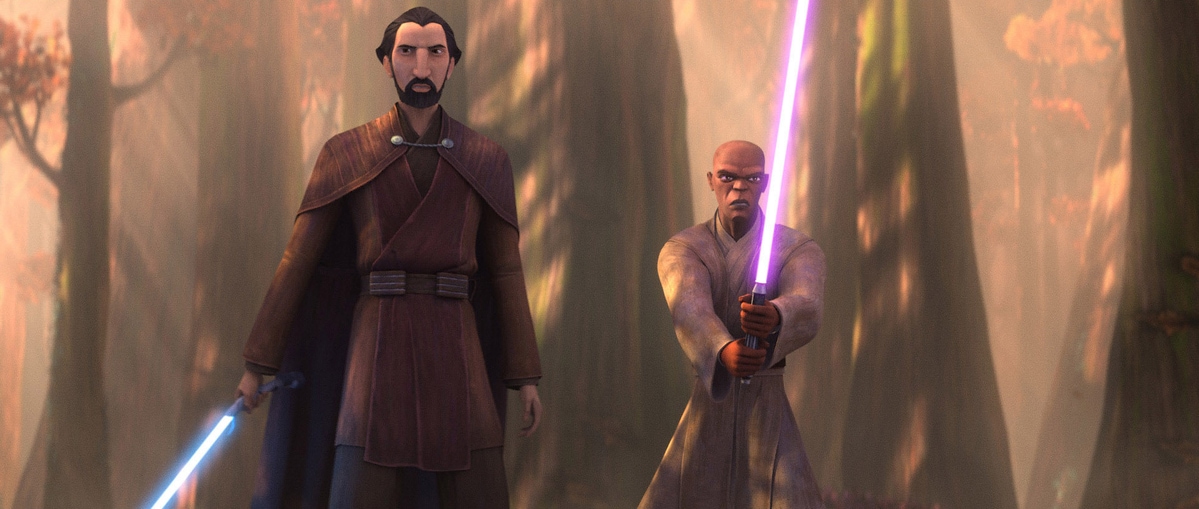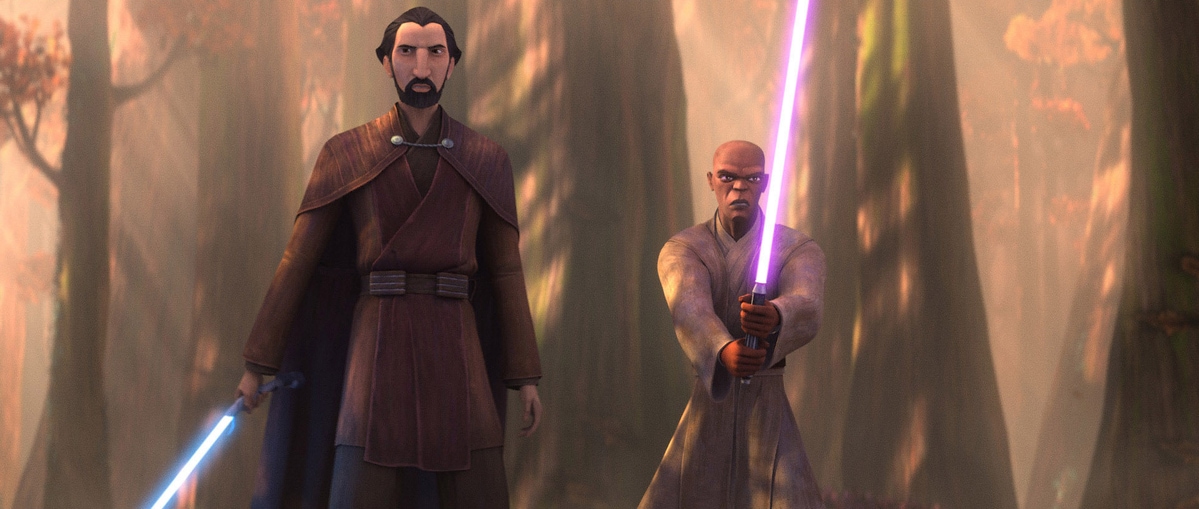 The shorts start off with the birth of Ahsoka in "Life and Death." It was nice to get a glimpse into her earliest days and when her parents discovered she was strong in the Force. The Force itself isn't all about lightsabers and fancy tricks in this one but rather a more natural experience between a child and a creature. Being one with nature is something we have seen before in Grogu and Ezra to name a few. It is a generally peaceful start to a series that intends to cover a lot of ground.
Episodes 2-4 focus on Dooku. "Justice," "Choices," and "The Sith Lord" focus on three major points in Dooku's life: his first questioning thoughts to Separatist politics to the final decision that changed his path forever. Those familiar with the prequels are aware that Count Dooku is a bad guy who used to be a good guy. But Tales of the Jedi fleshes out his descent to the Dark Side, revealing some of the how's and why's that led him to lose faith in the Jedi. It also reveals some facts casual fans may have forgotten over the years, he was the master of Qui-Gon Jinn (Liam Neeson/Micheál Richardson) and the indirect reason Qui-Gon went to Tatooine to find Anakin, the chosen one.
Dooku makes some valid points as he challenges the Jedi way of thinking. Why should the Council ignore their instincts and blindly follow the Senate? How is it fair that corrupt politicians are rewarded while the good suffer? His inevitable submission to the Dark Side comes after a lot of conflicted thoughts and events. Like most good villains there are enough layers to his character here that will have hardcore fans of the Light saying, well he's not totally wrong.
No one can miss the irony that he (one of Palpatine's cronies) is the one to point out the Jedi Council's hypocrisy which essentially aided the Emperor in deceiving them for so long. But before he fully commits to Palps, Tales allows him to interact not only with Qui-Gon but also Mace Windu (TC Carson) who is one Jedi that blindly follows the Council without ever questioning them. The most surprising addition to these stories is Yaddle (Bryce Dallas Howard), a female from Yoda's species that we know very little about. However, Howard gives a moving and insightful performance challenging Yoda for the title of wisest in the galaxy. She also doesn't sound like Yoda at all, which leads me to other questions about him and Grogu for that matter.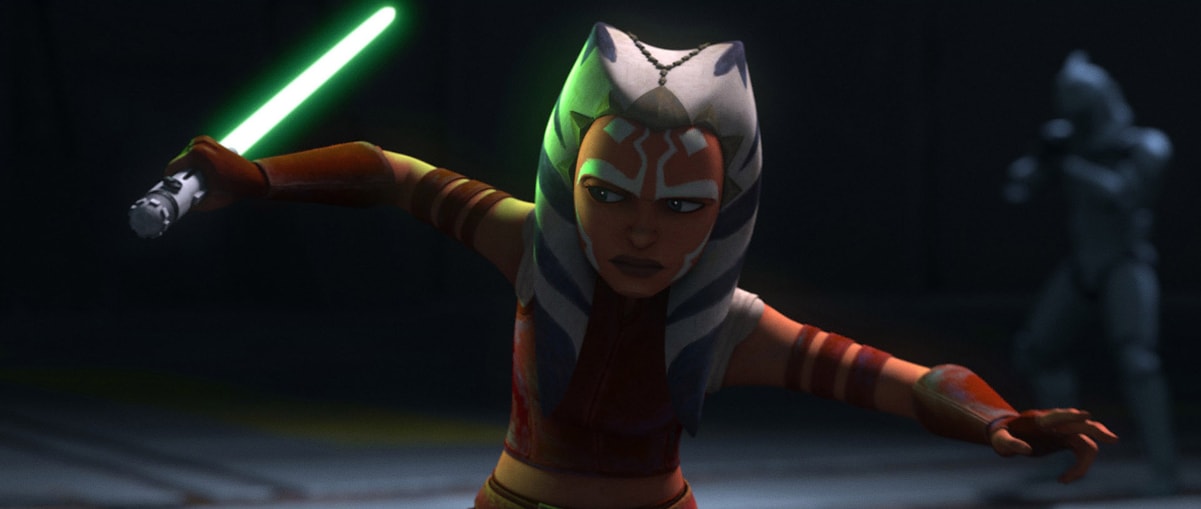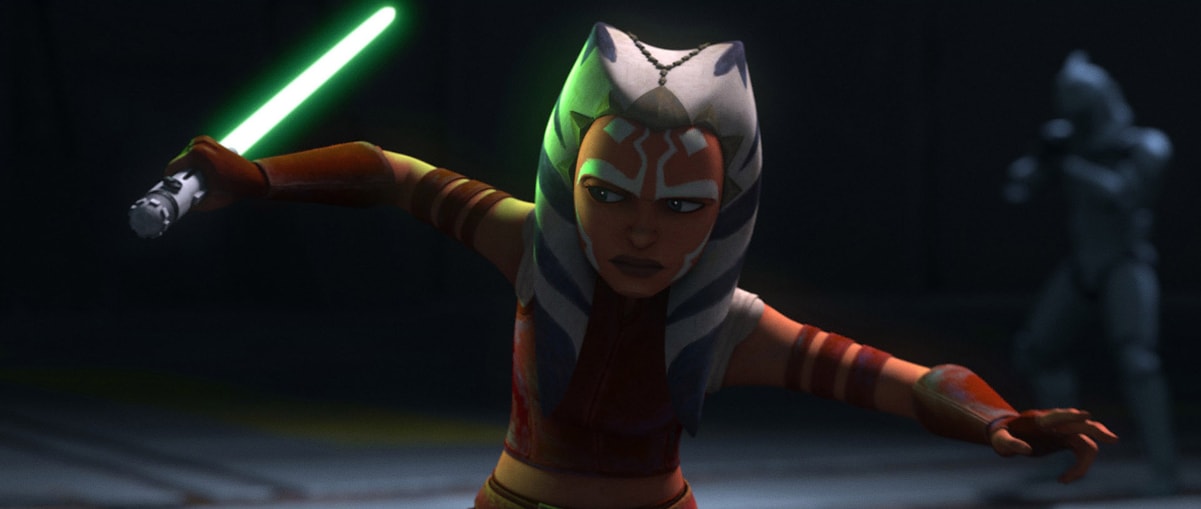 The last two episodes "Practice Makes Perfect" and "Resolve" follow Ahsoka first during her time training with Anakin (Matt Lanter) and then her life after the fall of the Jedi. Eckstein and Lanter easily fell back into the chemistry that made Anakin and Snips fun to watch during The Clone Wars. Although Anakin is typically remembered as a hot head who becomes Darth Vader, "Practice Makes Perfect" is a reminder that he did have a heart for those he cared about. His ruthless training of Ahsoka was born from a desire to protect her.
He wanted her to be able to walk into any fight and walk out of it. He couldn't save his mother but he could save Ahsoka. It's this training that allowed her to survive Order 66 when so many others did not. The ending of episode 5 will stick with Ahsoka fans long after the credits roll.
"Resolve" happens pre-Star Wars Rebels and gives insight into what brought Ahsoka back to the fight. Having lost everything after Order 66, Ahsoka attends Padme's funeral where Bail Organa attempts to encourage her not to lose hope. Of course like any hero, she doesn't listen and attempts to leave this life far behind her. But when trouble finds her in the form of a nasty Inquisitor, Ahsoka doesn't hesitate to do what is right. Plus she shows off her incredible Force skills sans-lightsabers.
Expertly woven together, Tales of the Jedi is a must watch for Star Wars fans. Filoni proves once again why he is a master in the Star Wars universe. In just six short episodes, this season features some of the best storytelling since Star Wars Rebels that will leave audiences wanting more. It also proves that there are still important stories to tell out there in the galaxy as long as you know where and when to look.
All six episodes of Tales of the Jedi are streaming now on Disney+.