The first film of Marvel Phase 5 finally has a trailer and it did not disappoint when it came to showing Kang, the Quantum Realm, and just how high stakes are for Scott Lang. Let's get into this Ant-Man and The Wasp Quantumania trailer breakdown and find all the Easter eggs and clues Feige and his team have left us.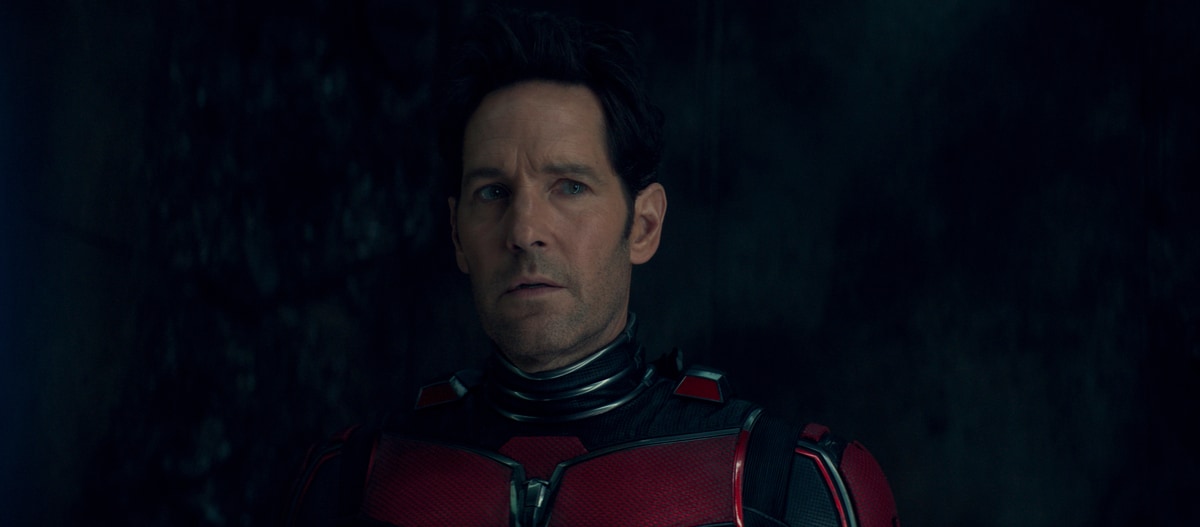 Ant-Man and The Wasp Quantumania Trailer Breakdown
Elton John's "Goodbye Yellow Brick Road" sets the tone for the trailer which is fitting considering the song is a story of someone trying to leave the world of fame behind and get back to their roots. This also makes Quantumania the newest MCU project to reference The Wizard of Oz. As we journey deeper into the Multiverse Saga, it's clear that our heroes are leaving behind the world they know and entering into one that is far more magical than they ever dreamed possible.
Looking for the 2023 trailer breakdown? Check out this link.
RELATED: Ant-Man and The Wasp Quantumania New Trailer Breakdown
Baskin-Robbins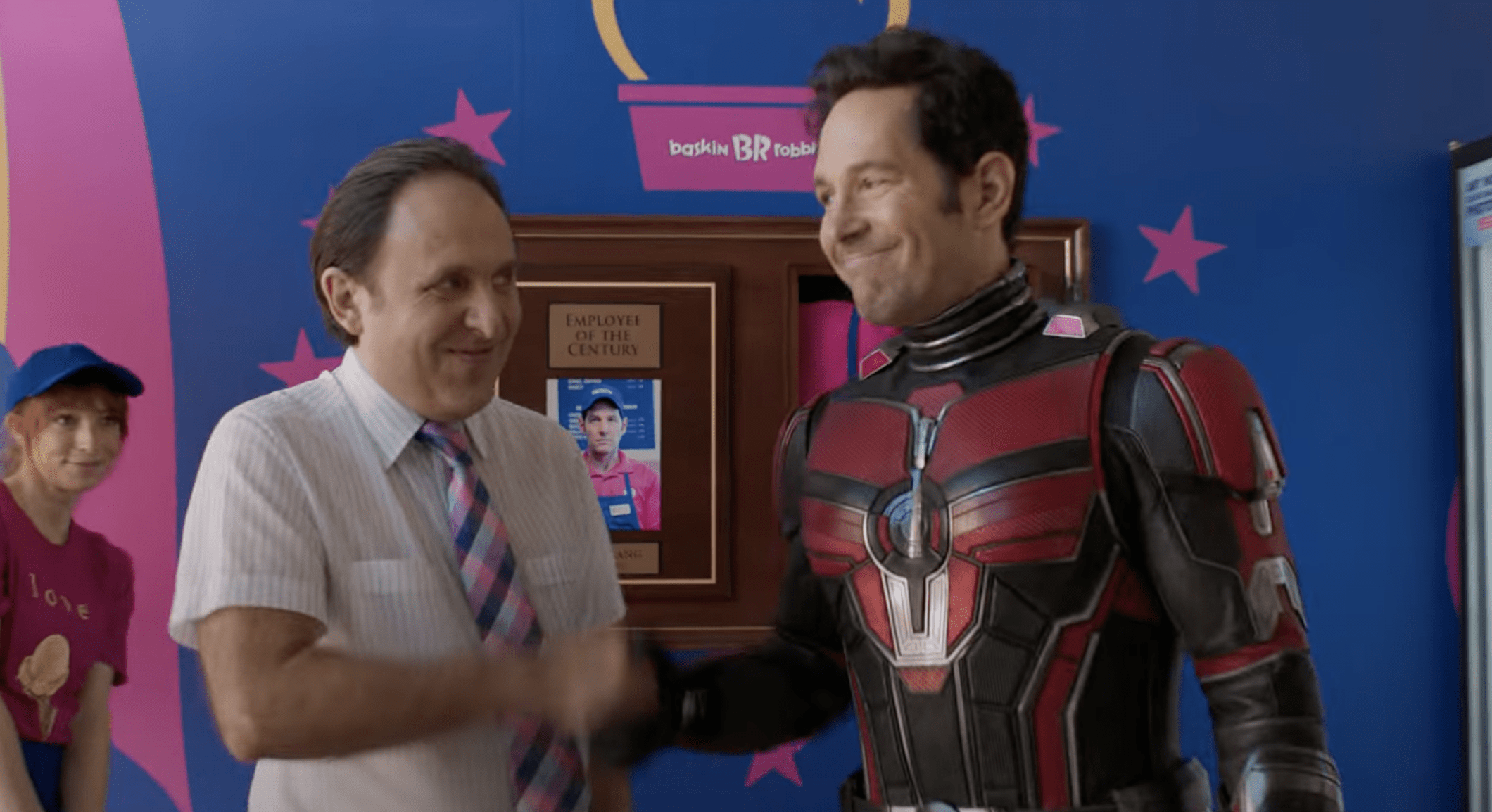 Everything starts out pretty light hearted. Scott Lang receives the Employee of the Century award from his former Baskin-Robbins manager Dale (Gregg Turkington). The next shot he high-fives a kid with an Ant-Man lunchbox.
Celebrity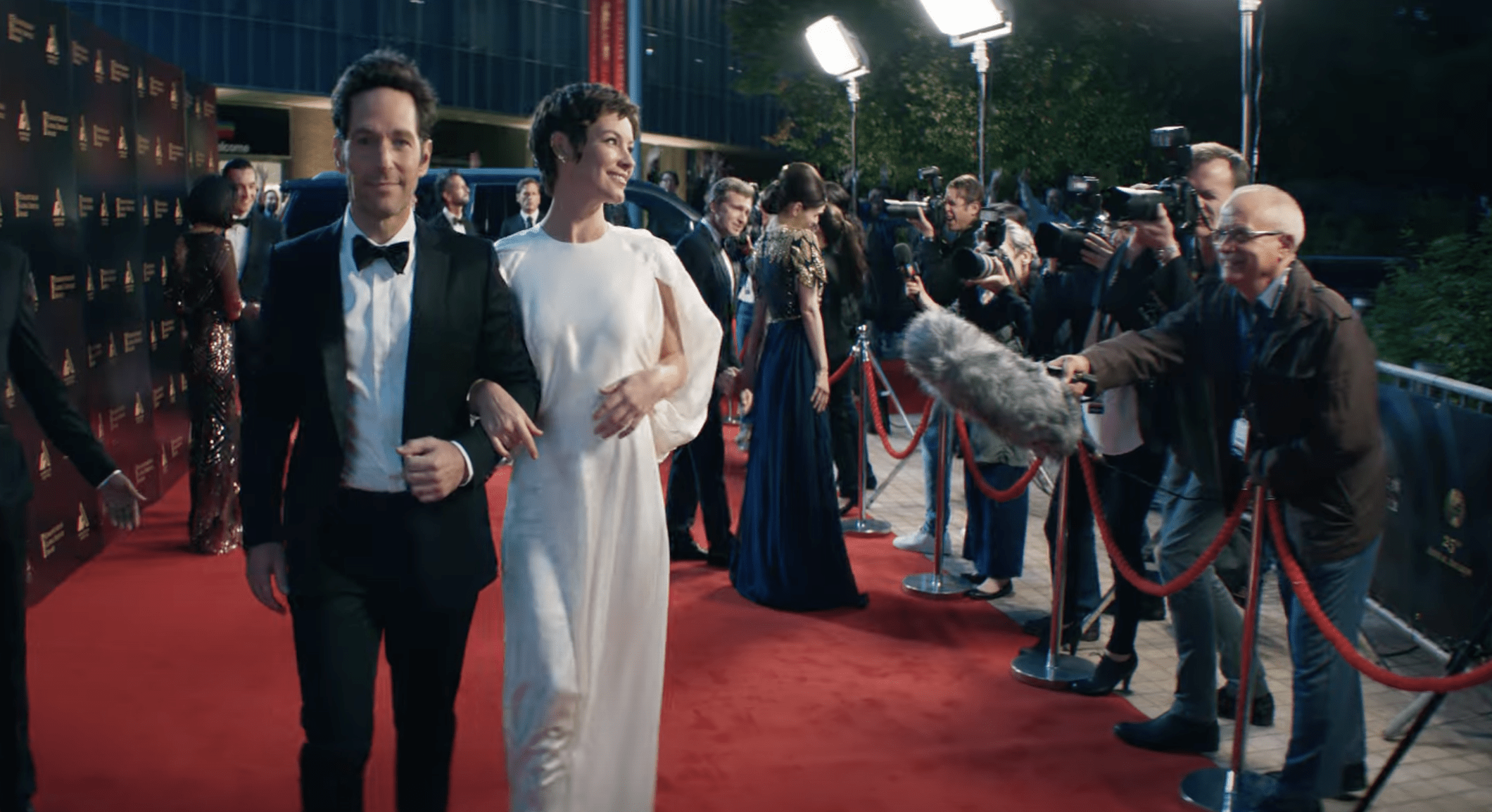 Ms Marvel revealed that Scott Lang has become a bit of a celebrity including going on podcasts. It seems that after the battle of Endgame, he has made a name for himself as a writer. Here is seen attending a Humanitarian Global Services Award ceremony.
Thank You Spider-Man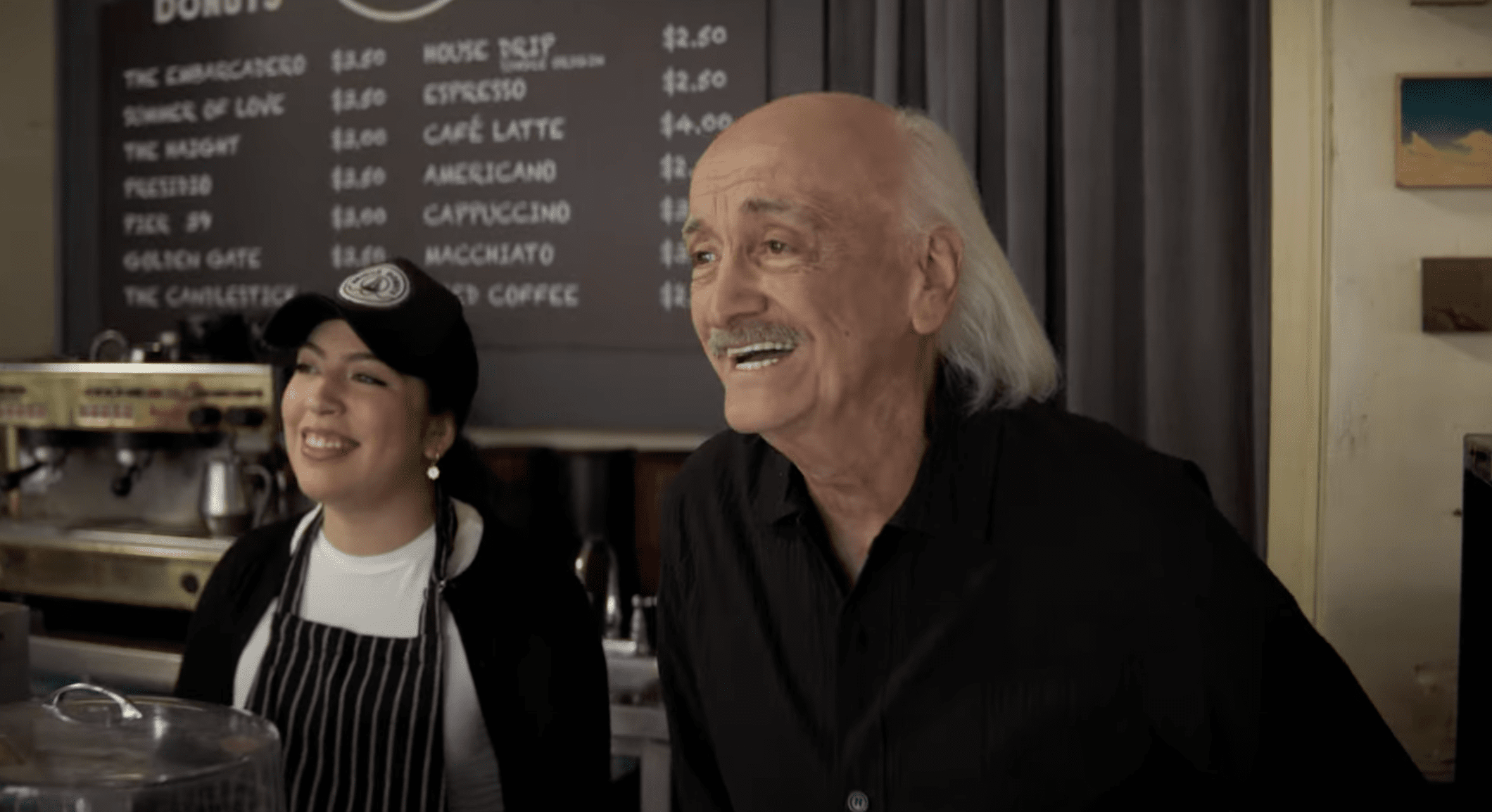 Well maybe not everyone knows who he is but they do know he is a bug hero. The cafe owner is Ruben Rabasa. Rabasa played Mr. Cardozo on Agents of S.H.I.E.L.D.
Quantum Uh-Oh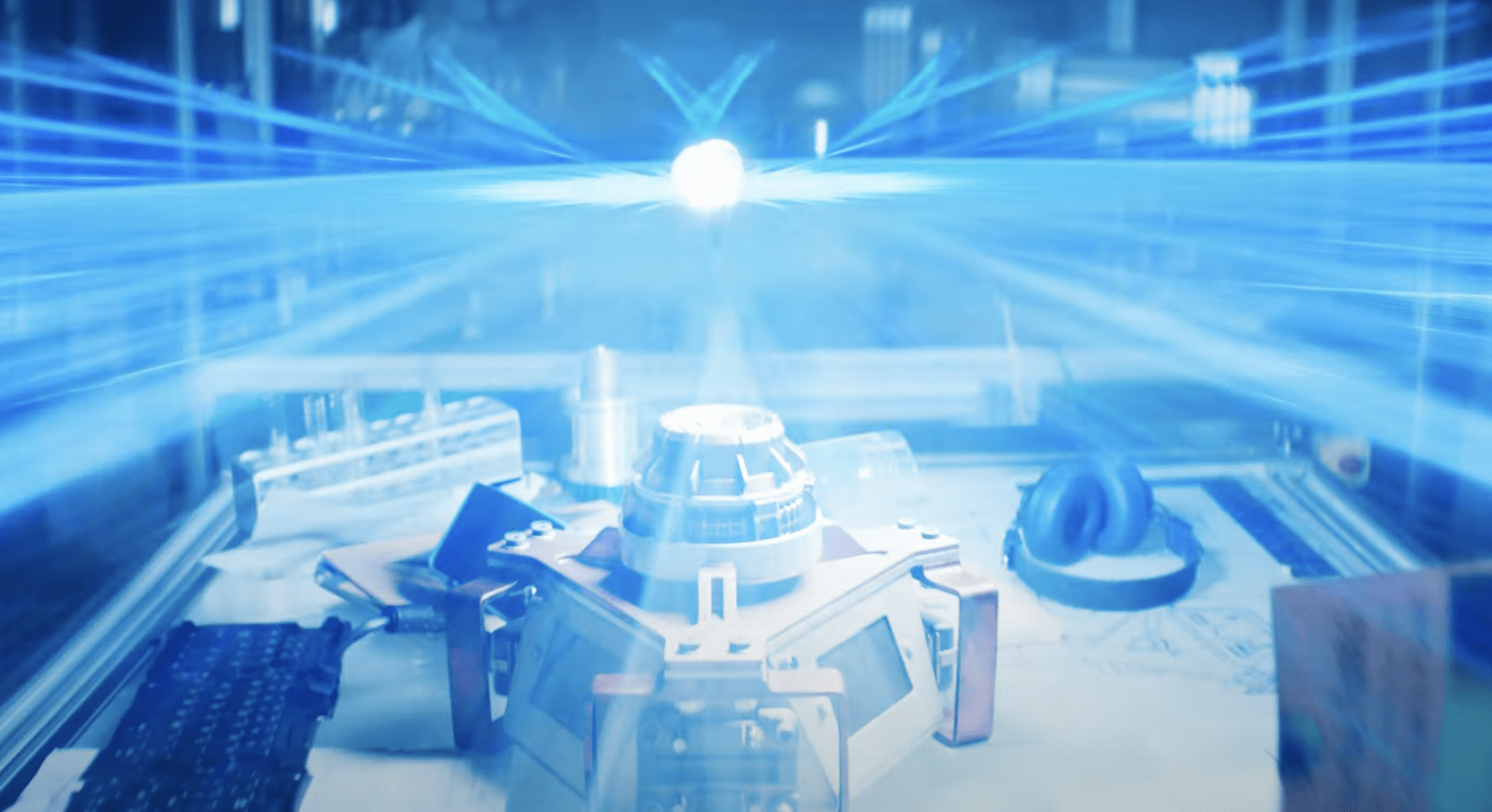 Cassie Lang (Kathryn Newton) has created a device to help people in the Quantum Realm and by turning it on she is sending a signal there. Janet quickly realizes how bad of an idea this is and demands she turns it off. Things go poorly and Scott, Hank, Cassie, Janet, and Hope are sucked into the Quantum Realm.
Quantum Residents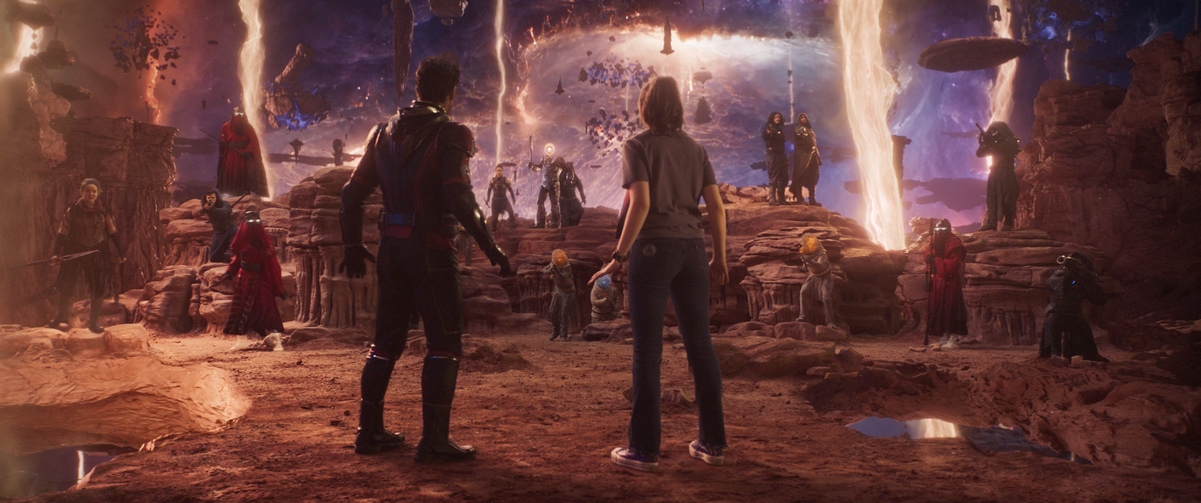 This is our first detailed look at the Quantum Realm and soon Cassie and Scott are confronted by the citizens of this world. Although they don't appear to look like the Micronauts or Anachronauts, we know the MCU loves redesigning characters from the comics (and toy-spin-offs) to fit the cinematic narrative. So while I don't recognize these guys yet that doesn't mean we won't get a proper intro later.
Kang's Device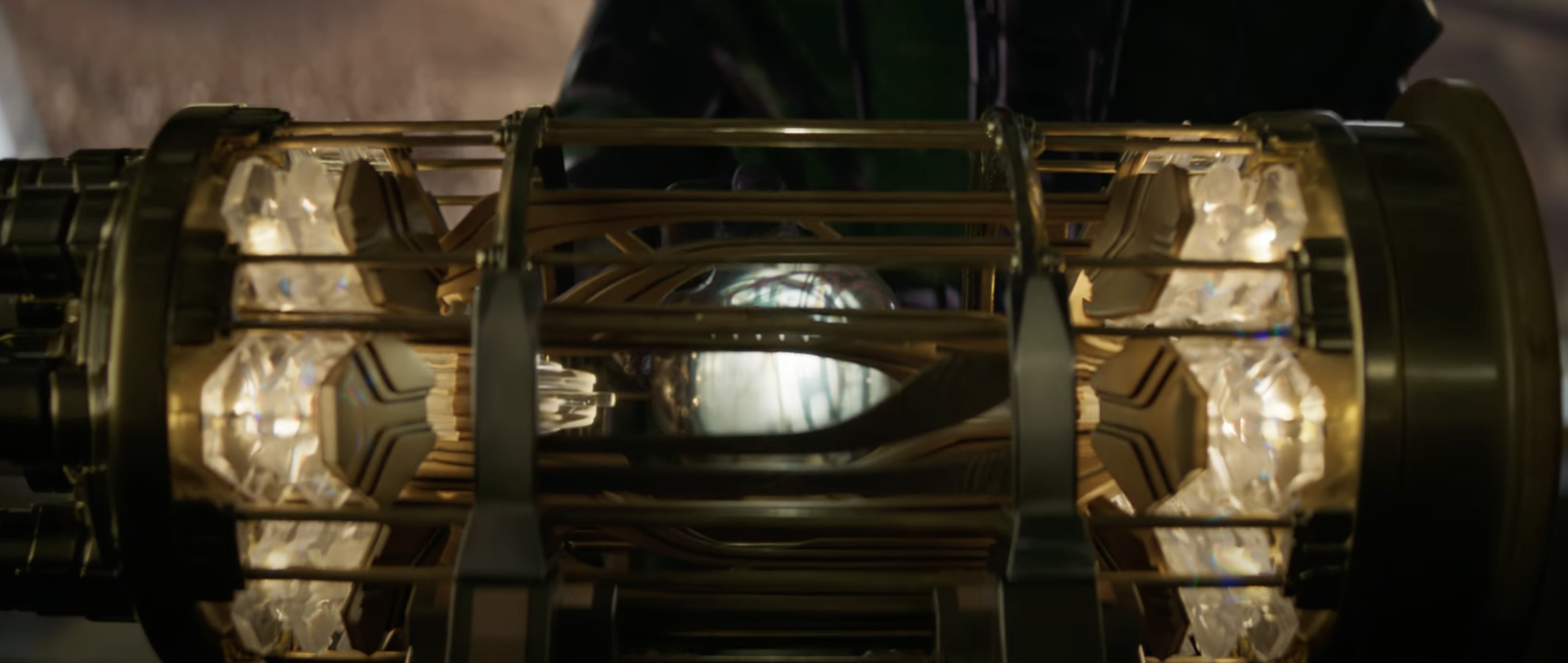 While Janet tells everyone of the dangers she never mentioned before, we get a shot of what appears to be Kang using a machine powered by an orb. It looks similar to the device Thor and Loki used to go back to Asgard at the end of the Avengers movie, although theirs was powered by the Tesseract.
Chronopolis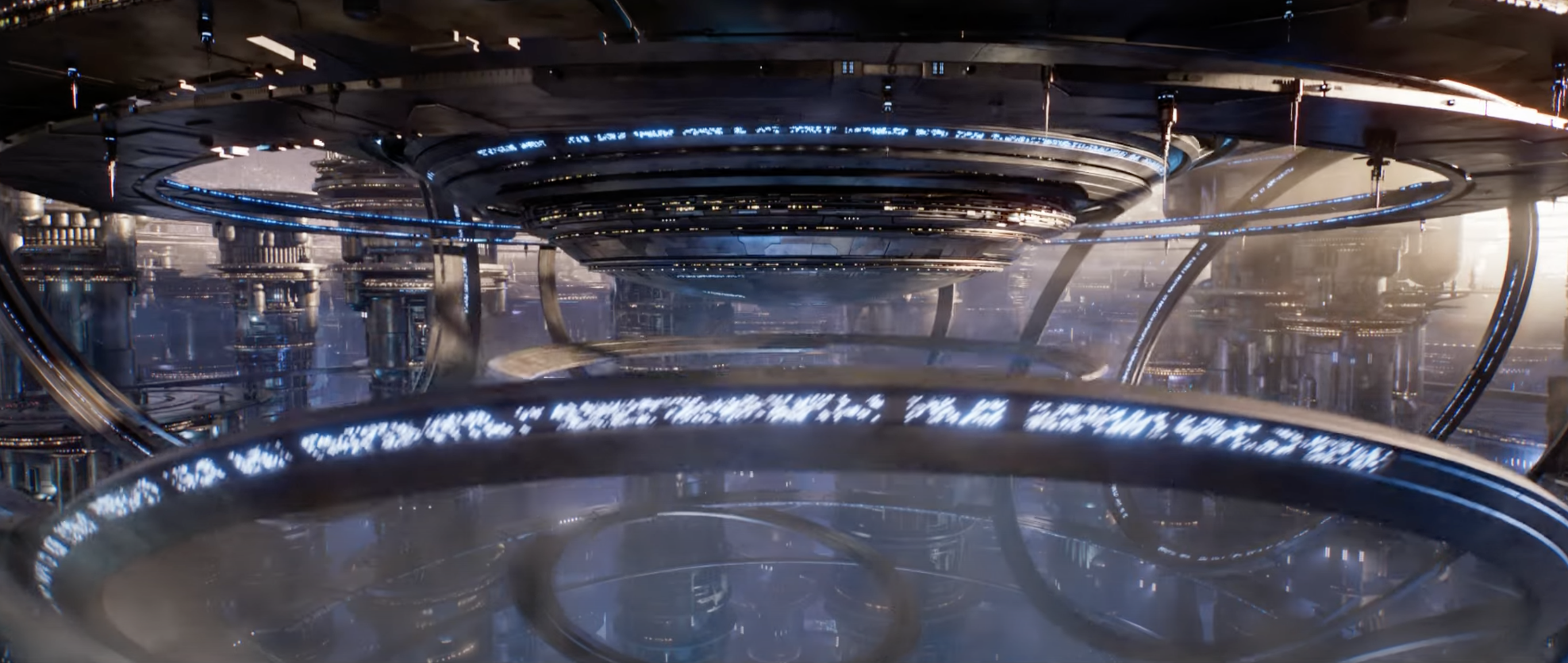 The first shot of Chronopolis shows some familiar blue magical lighting and symbols located in rings around the city. These look VERY similar to Shang-Chi's Ten Rings and Ms Marvel's bracelet cuff. In the words of Kronk from Emperor's New Groove-oh yeah, it's all coming together.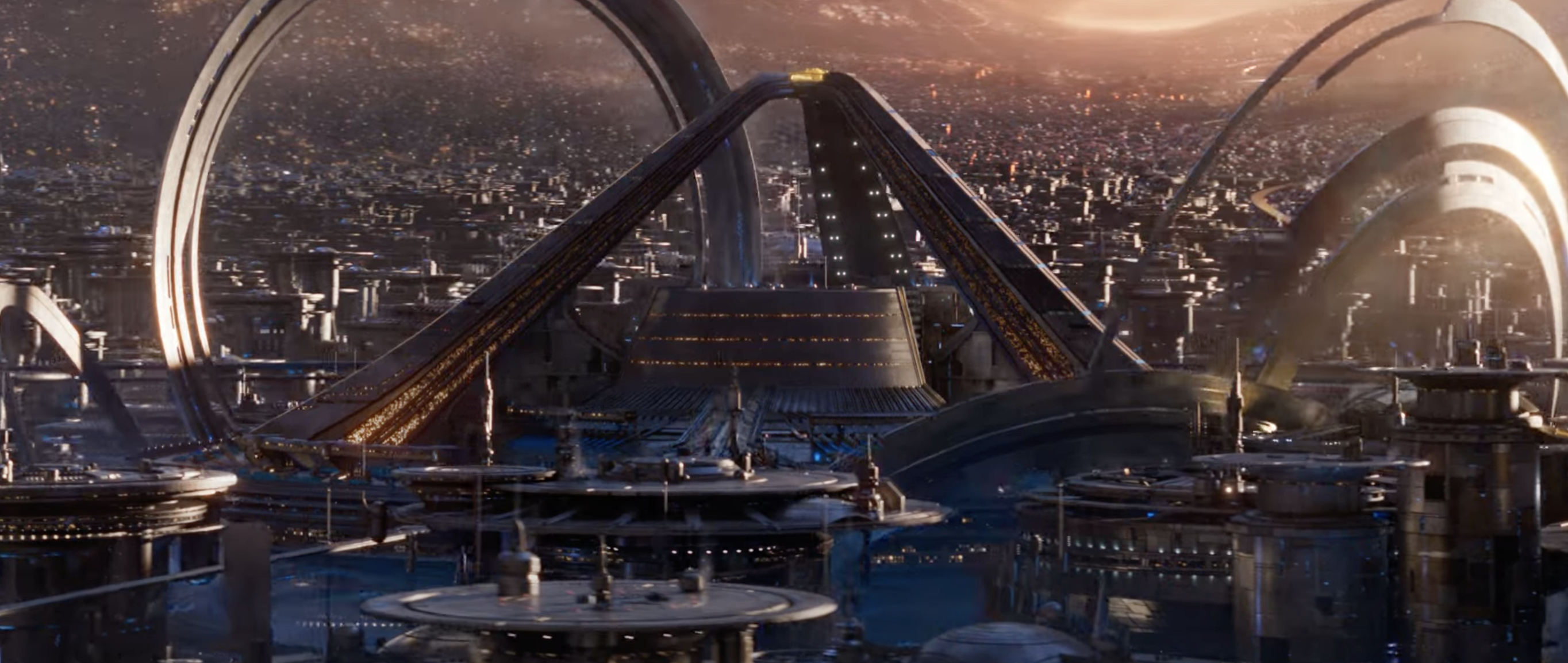 Welcome to Chronopolis and check out Kang's standing army. So if anyone was unsure if he is that big of a bad, this is the shot for you. In the comics, Kang could access various points in the timeline via his city. There is a theory that the TVA may be located within Chronopolis.
Janet's Secret Hideout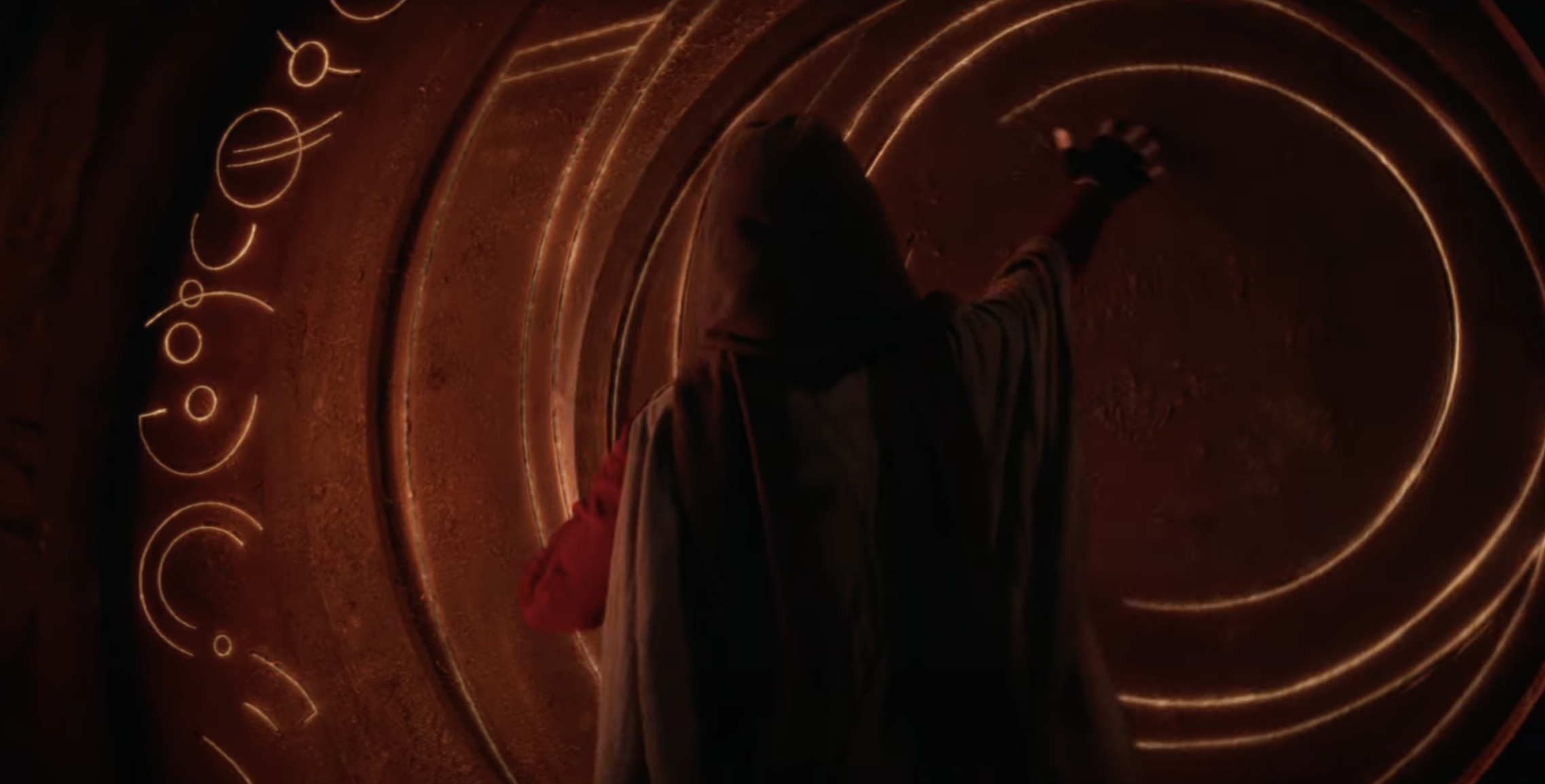 Janet opens a door to a secret hideout. This might be where she spent her time while stuck in the Quantum Realm. The writing on the side looks to be the same style the original Quantumania title was written in.
Bill Murray
No clue yet as to who he is playing but Bill Murray's character is dressed in some fancy clothing. My guess is he serves as a mayor or some other right hand man to Kang.
Giant-Man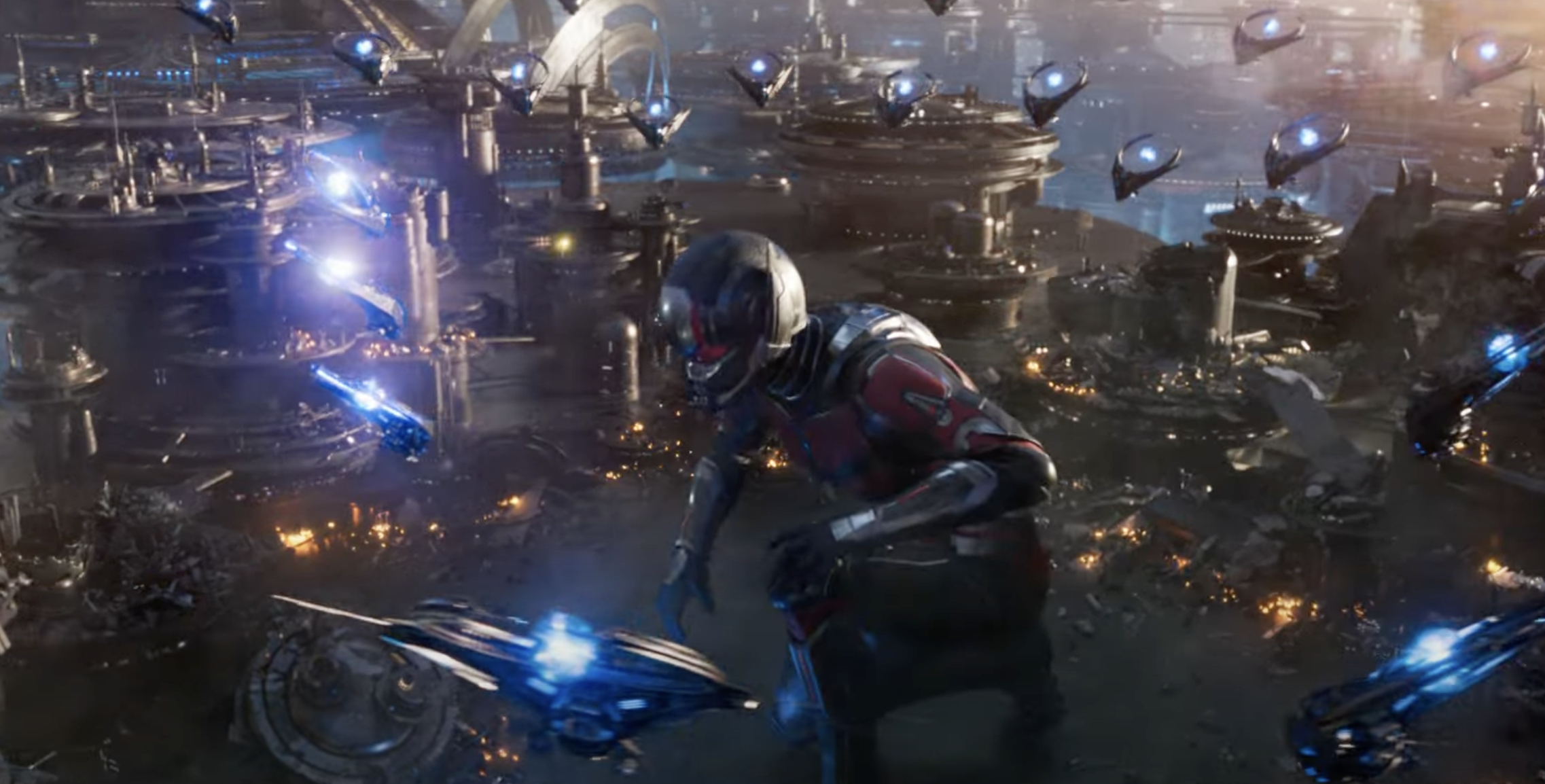 Several shots of fighting are seen in the trailer including Scott in his Giant-Man form facing off with Kang's army.
Comic Book Kang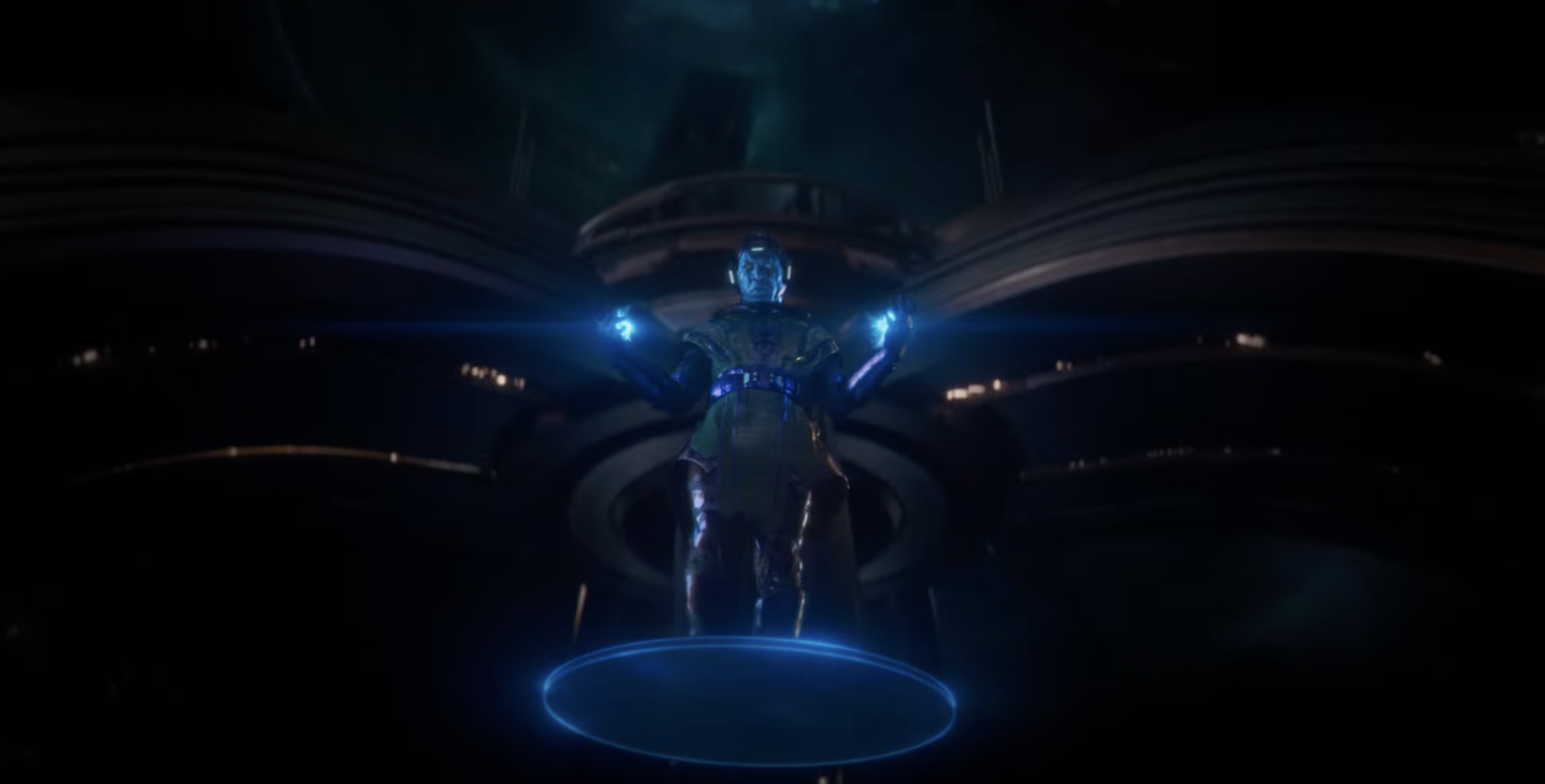 This shot of Kang shows him in his comic book suit complete with purple and blue coloring. We see him again later and he looks different. After He Who Remains warned Loki of his variants, it could be possible we will see more than one version of Kang throughout Quantumania.
Ant-Man, Wasp, and Stinger Suit Up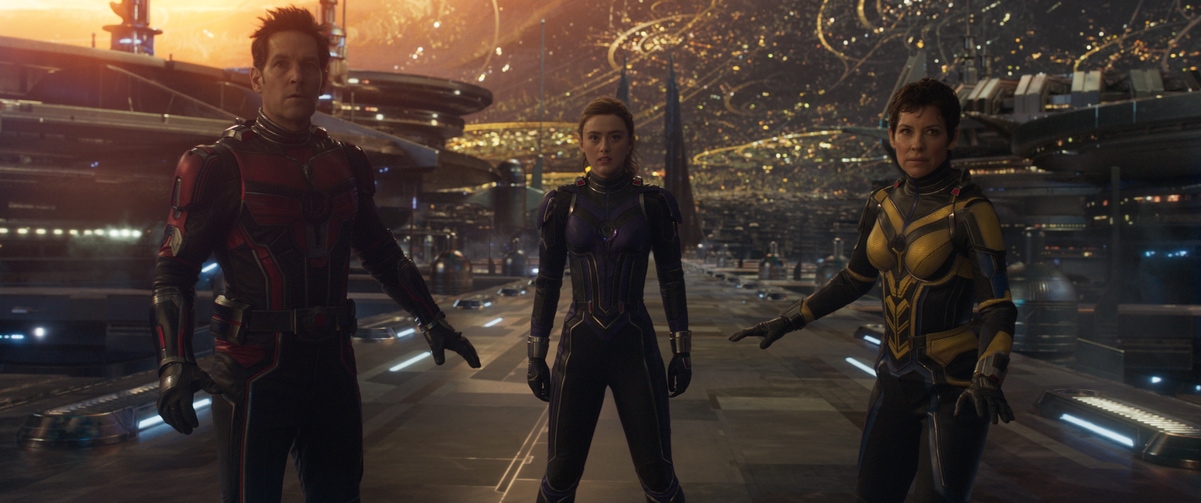 Hope's Wasp Suit has gotten upgraded and is comic accurate. Cassie has also been given a suit and is wearing her purple themed comic book suit. Now in the comics Cassie goes by Stature and Stinger. Based on the coloring in the trailer, Cassie's suit resembles the Stinger outfit not Stature. Stature's suit is more red and black, like her father's Ant-Man suit.
Kang Meets Ant-Man
Jonathon Majors is here! Kang offers Ant-Man more time (that sounds ominous) in exchange for his help.
Ant-Man and the Wasp: Quantumania is coming to theaters February 17, 2023.