Andor Episode 12, it has all been leading to this finale. As Maria's friends and family gather to celebrate her life, the Empire closes in hoping to trap Cassian. Loyalties are tested, friendships strained, and we get our first Andor post credit scene. Let's get into this Andor episode 12 Easter eggs and breakdown.
Spoilers ahead if you have not watched Andor episode 12.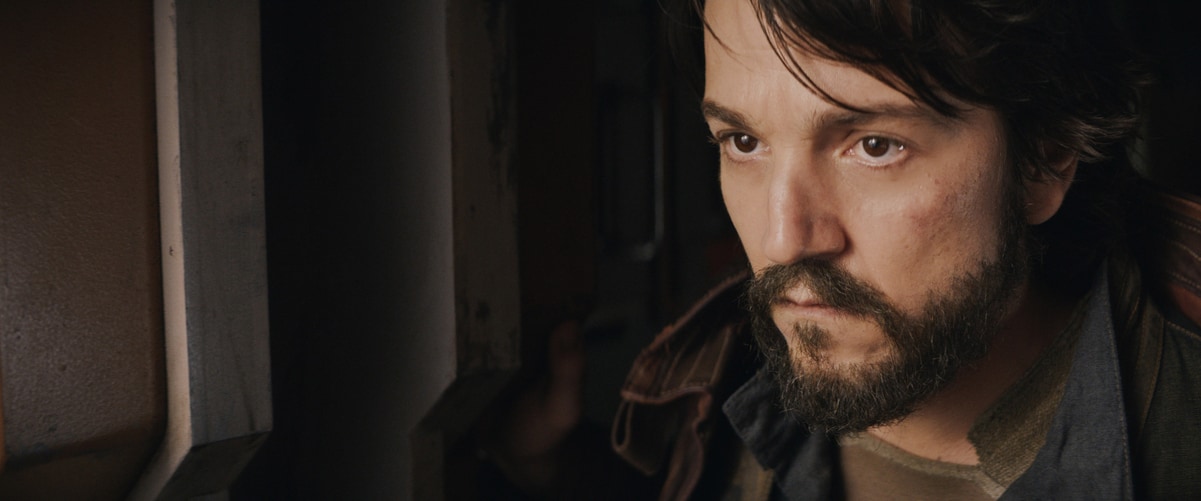 Andor Episode 12 Easter Eggs & Breakdown
On Ferrix, Wilmon, Salman Paak's son, is prepping some sort of explosive device as he looks at a holographic image of his father who was killed by the Empire.
Meero arrives on Ferrix and has Corv escort her so she can observe what is happening with the locals. Cinta follows them.
Xan tells Brasso he has spoken to Cassian and told him about Maria's death. Brasso is worried Cassian will return.
RELATED: Andor Episode 11 Easter Eggs & Breakdown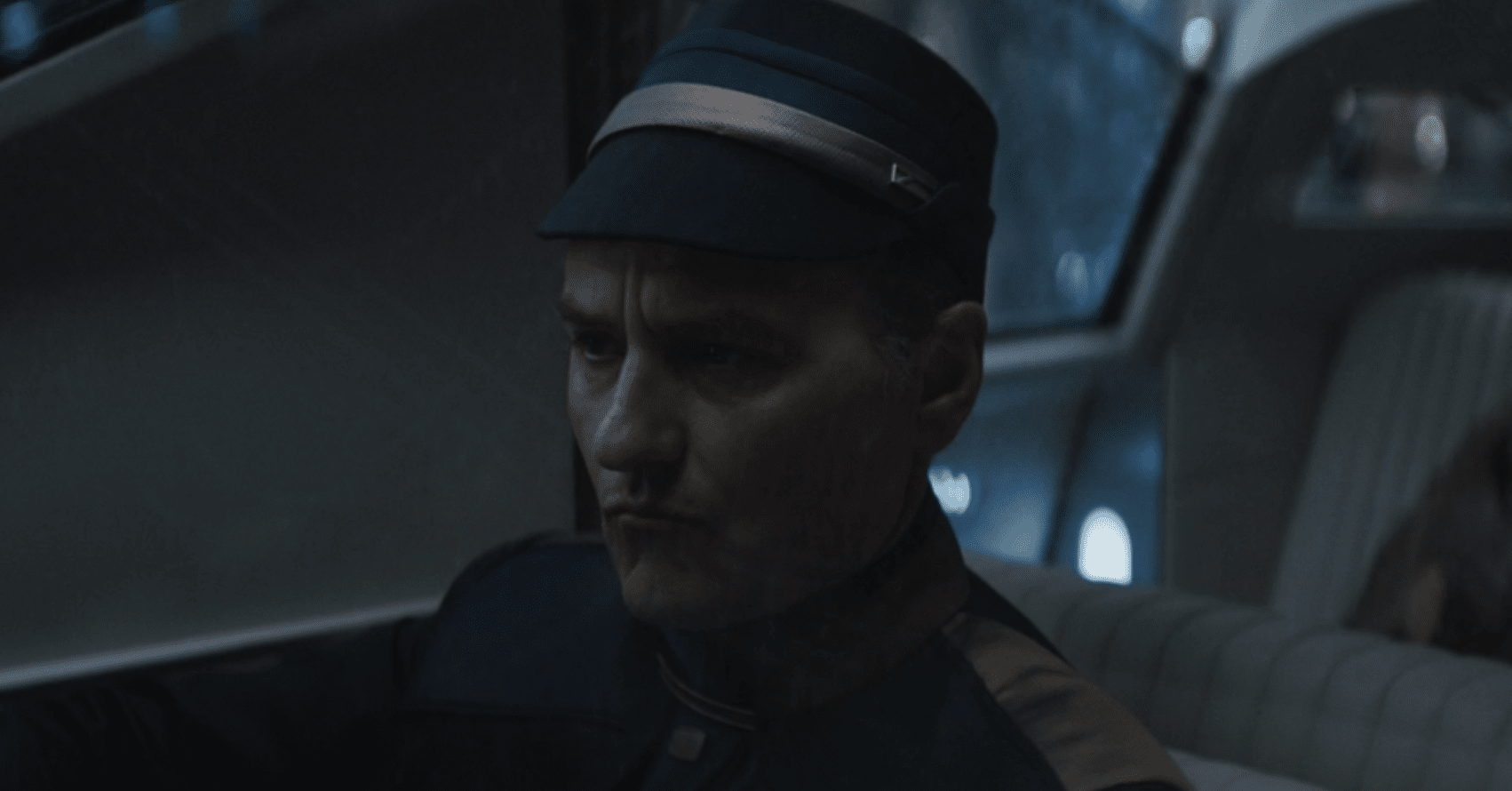 On Coruscant, Mon Mothma, knowing Kloris (her driver) is a spy and listening to her conversation, decides to confront Perrin, accusing him of gambling again. He denies it and swears someone is lying to her. She tells him if he wants to gamble he should go to Canto Bight, this is the city seen in The Rise of Skywalker.
Vel reunites with Cinta on Ferrix. They discuss whether or not Cassian will return for the funeral.
Cassian returns to Ferrix and stops by the wall to visit Clem's brick. A flashback shows Clem teaching a Young Cassian about possibilities and how to look past the rust to find value.
Pegla tells Cassian what happened to Bix. As he tries to come up with a plan to save her, Cassian is listening to Nemik's manifesto. "Remember this, try."
Luthen has now also arrived on Ferrix. Cassian is a loose end that he clearly wants to get rid of.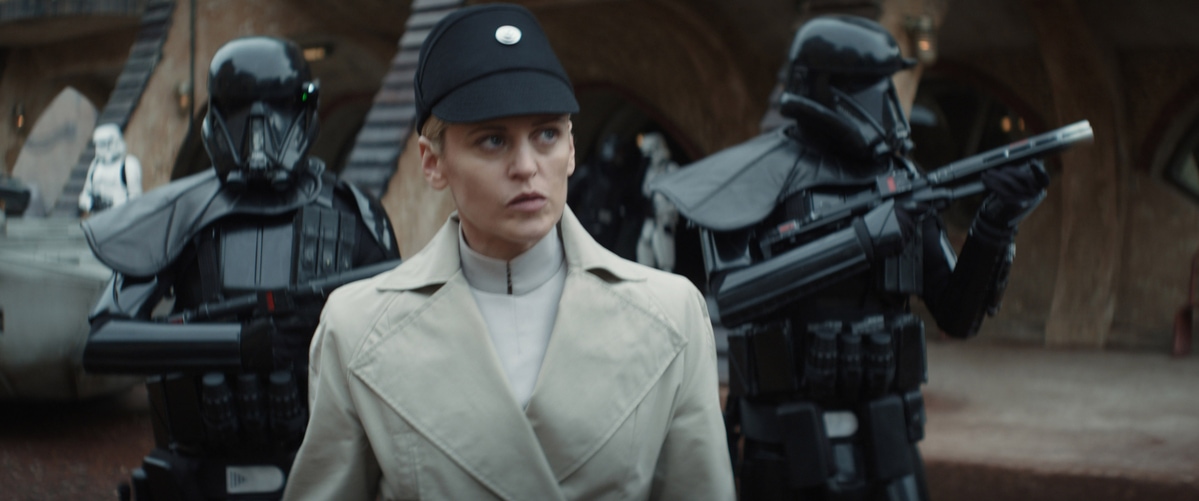 During the meeting with local Imperial forces, Meero makes it clear that she wants Cassian taken alive.
Back on Coruscant, it is revealed that Kloris is reporting to Blevin. Based on what Mothma "accused" Perrin of, Blevin thinks that Perrin's gambling explains the odd banking moves that the family has made lately. Which of course was her plan all along.
The ISB has officially taken out Kreegyr, however Meero is upset there were no prisoners. Partagaz tells her this mission was more about wiping the taste of Aldhani from the Emperor's mouth. Now she should focus her sights on finding Axis.
Brasso tells Cassian that Maarva believed he will become an unstoppable force for good.
Syril and Mosk are also going to Ferrix. Seriously, it feels like everyone but the Emperor and Vader are on Ferrix at this point.
Luthen tells Vel he wants Cassian dead before Meero can get her hands on him.
Maarva's funeral procession begins, and seems to not be acceding to the plan of the Imperials, throwing them into a frenzy.
Brasso and B2EMO lead the procession of the Ferrix people down Rix Road.
Cassian breaks into the hotel to free Bix.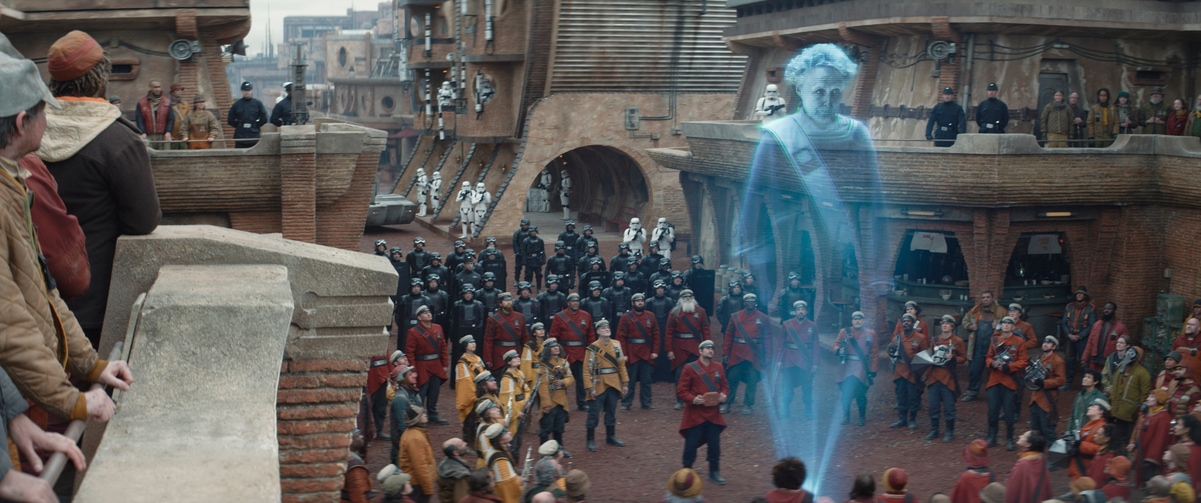 B2EMO plays a hologram message from Maarva. She urges Ferrix to fight the darkness, fight the Empire. The citizens, rallied by her message, turn on the Imperial forces.
Cinta kills Corv while Meero is saved by Syril.
Now it is time for everyone to scatter. Vel and Cinta pack up while at the junkyard/shipyard, Pegla helps Brasso, Jezzi, Wilmon, and Bix, B2EMO to escape on a ship. Cassian is not going with them, he has other business to finish. He tells Jezzi to fly to the Gangi Moon and promises to find them again.
The ship they escape on looks like an older, modified Y-Wing.
On Coruscant, Ledia is introduced to Davo's son, Stekan. It seems Mothma is going to offer up her daughter's hand in marriage in order to continue to fight the Empire.
Luthen takes his speeder back to the Fondor where Cassian is waiting. He knows Luthen wants him dead and tells him to do it. Luthen scoffs and the credits roll.
Andor Episode 12 Post Credit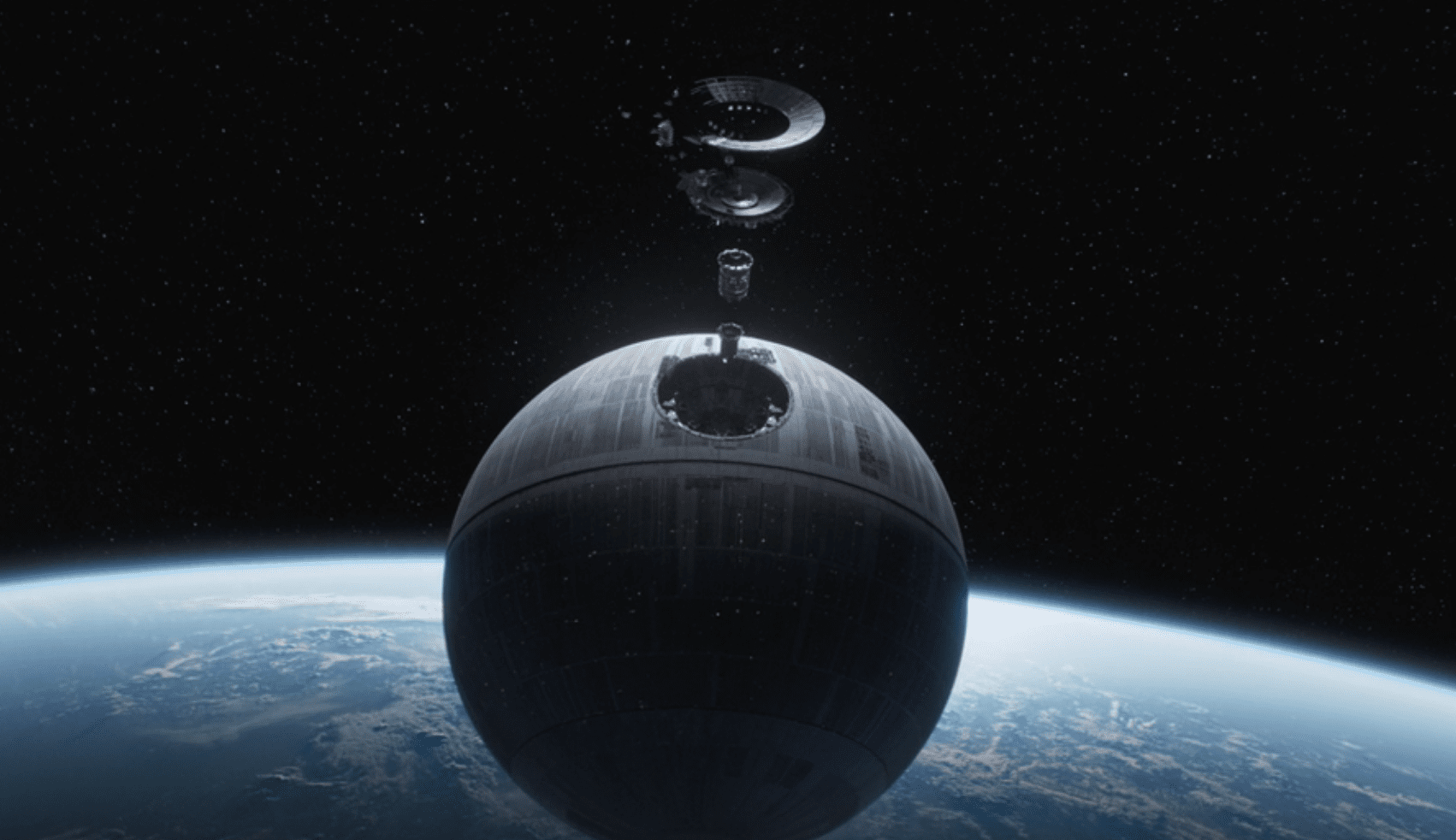 This is the first Andor episode to include a post credit scene. And this one confirms a fan theory about what Cassian was helping to assemble in that prison on Narkina 5. Droids are seen using the parts Cassian worked on to assemble…the Death Star.
All episodes of Andor season 1 are now streaming on Disney+.