Clone Force 99 is back and Omega isn't the only one who has grown a little. Each member of the Marauder's crew is facing new challenges, enemies, and big changes. Lucasfilm gave us two episodes for the premiere so let's get into part two, "Ruins of War" with this Bad Batch Season 2 episode 2 easter eggs and breakdown.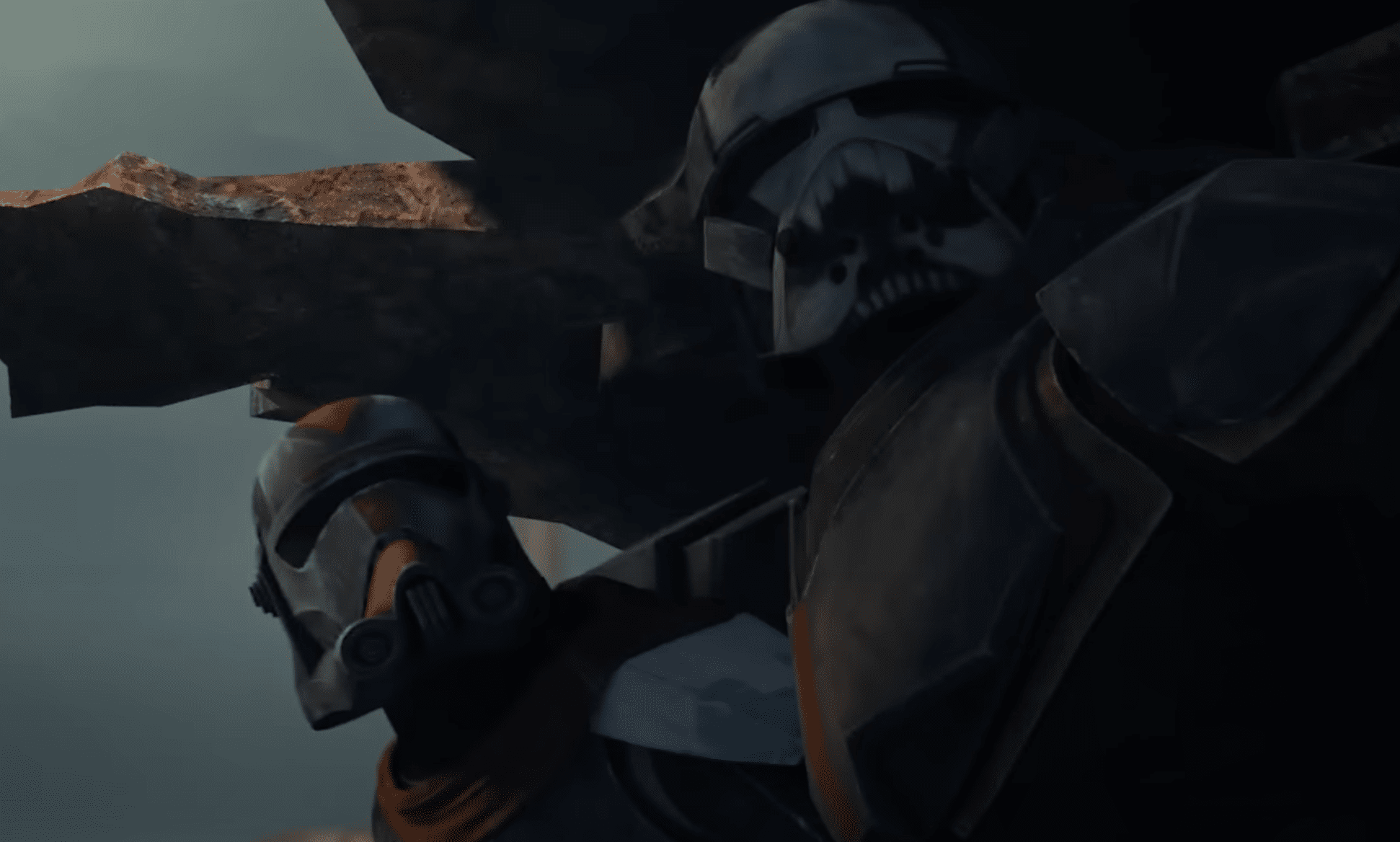 Bad Batch Season 2 Episode 2 Easter Eggs & Breakdown
As the containment unit hurtles through the sky and everything begins to look dire, the reentry thrusters engage and the box crashes into the forest of Serenno. Tech is injured during the landing.
Wrecker and Hunter escape the palace but Captain Wilco continues to pursue them. In order to get back to the Marauder and rescue the others is to go through the destroyed town.
RELATED: Bad Batch Season 2 Episode 1 Easter Eggs & Breakdown
In the woods, Omega, Tech, and Echo meet Romar Adell (voiced by Hector Elizondo). He takes them to his hiding spot which is nearby.
As the troopers close in, Hunter and Wrecker make a plan to use Separatist tanks to break their ranks and escape. One of the things Wrecker throws to the side is a R0-GR droid. Roger Roger! A tactical droid is what falls in when he first moves the hatch.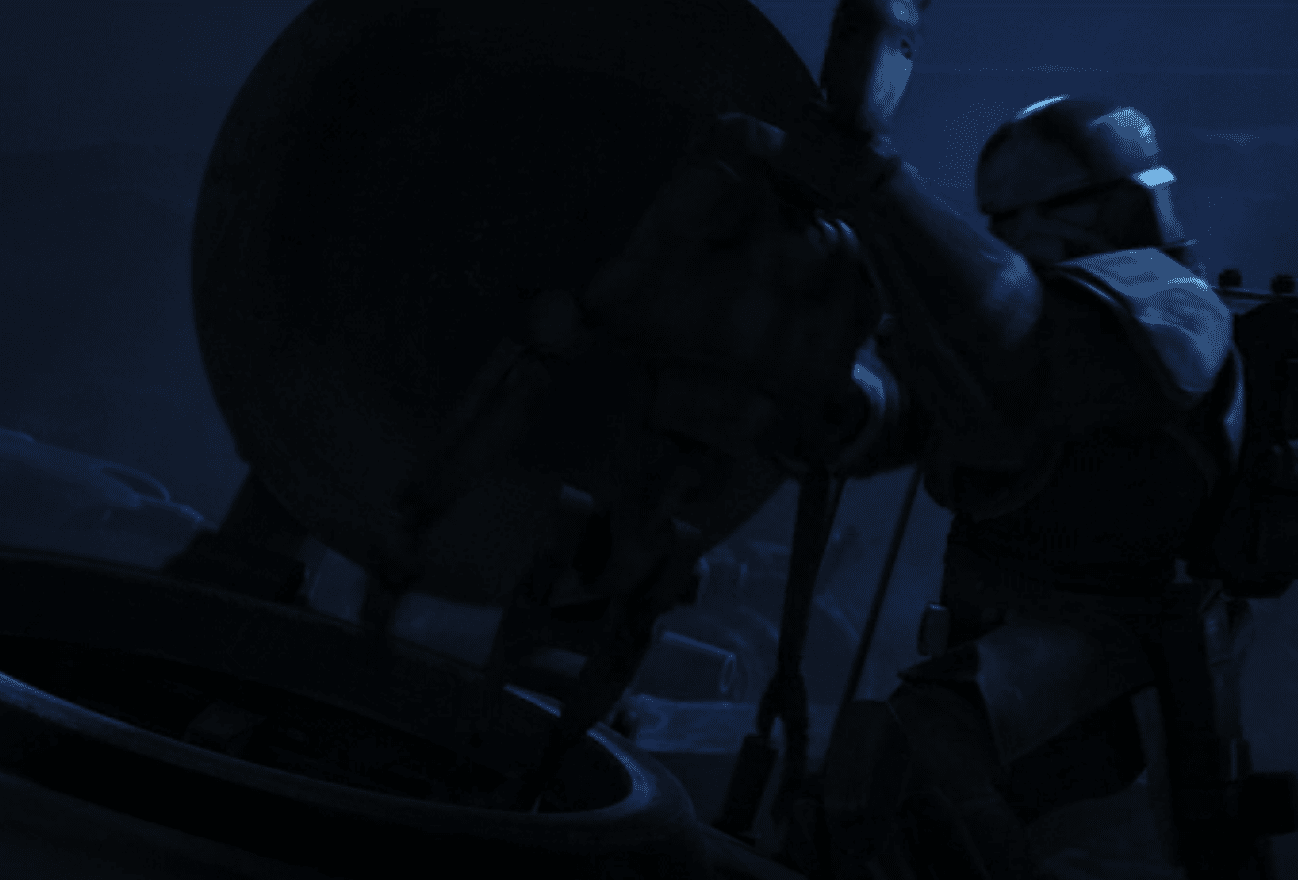 As they wait for Hunter and Wrecker, Omega is charged with keeping an eye on Romar. The old man gives her a toy that is essentially a kaleidoscope. He encourages Omega to use it and have fun.
Tech helps Romar fix a machine that contains the history of his people before the empire destroyed the planet.

A V-Wing approaches but now Wrecker has modified a tank cannon to become a Wrecker cannon.
Omega sneaks out of the safe house to go back for the war chest. Echo goes after her but they are cornered by three troopers. Tech had followed Echo slowly on account of his injured leg and was able to almost save them. Luckily, Romar also came along and helped them escape.
Wrecker and Hunter make it to the Marauder which is now pursued by more V-Wings. Wrecker takes them out before they rendezvous with the others.
Romar gives Omega the toy and says goodbye to the Clones.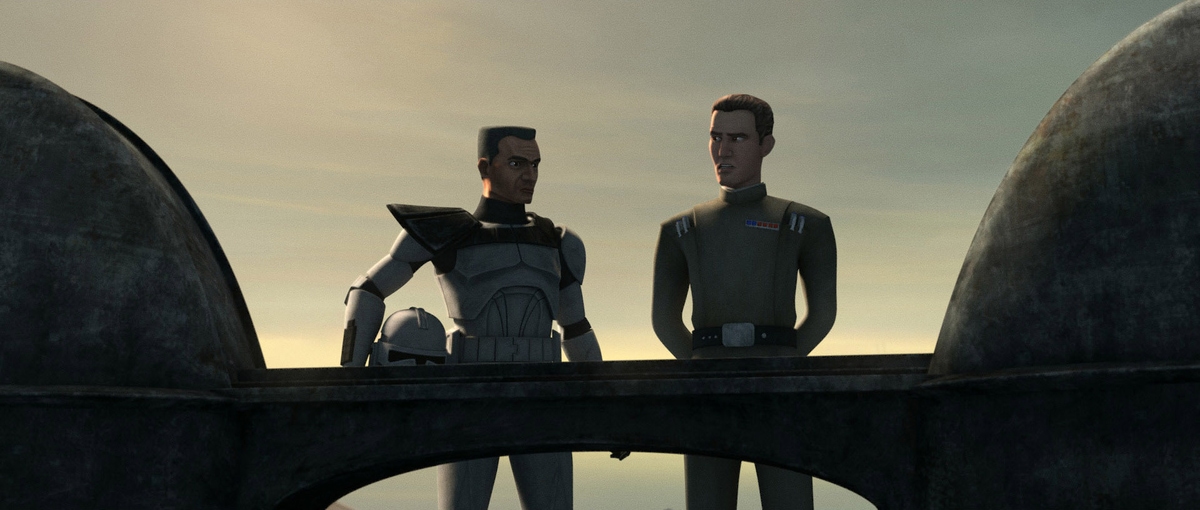 Captain Wilco is standing and speaking with Vice Admiral Rampart. Rampart does not believe Clone Force 99 is alive. He tells Wilco they perished in Tipoca City. Wilco however confirms he saw two of them. Rampart is concerned that if Grand Moff Tarkin hears they are alive that his job would be in jeopardy. He tells Wilco to falsify the report, omitting any mention of Clone Force 99. Wilco refuses and so Rampart shoots him.
The Bad Batch Season 2 episodes 1-2 are now streaming on Disney+.