Everyone's favorite experimental Clones are back and this season is badder, funnier, and better than ever. With new and familiar faces, epic adventures, and a massive threat to all clones looming nearby, The Bad Batch season 2 is a treat for Star Wars fans of all ages.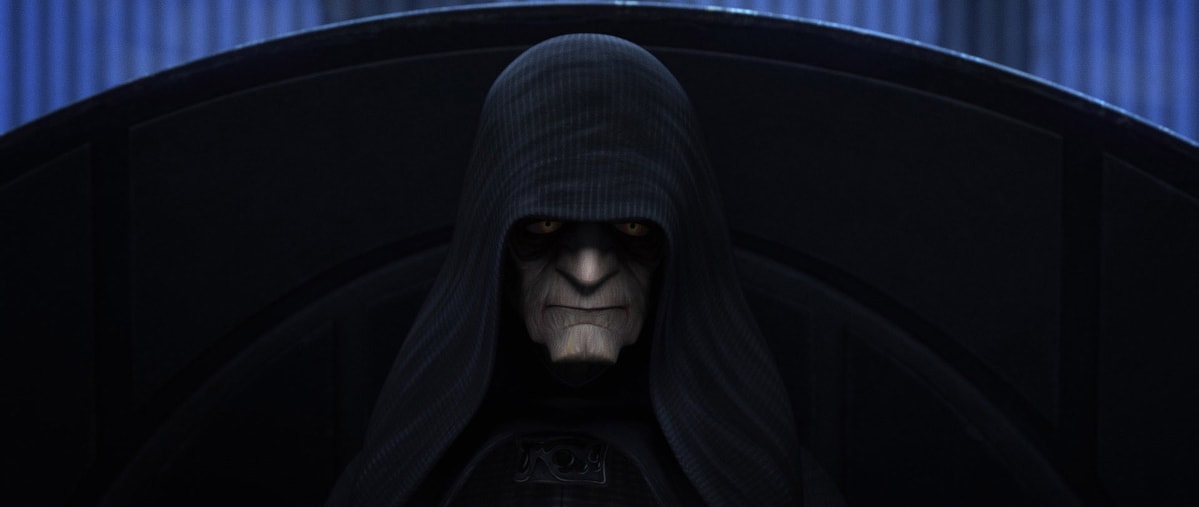 Bad Batch Season 2 Review
Season 1 ended with the Empire destroying Kamino, stealing all of the cloning technology, and kidnapping Kaminoan Nala Se to force her to begin work on the Emperor's new secret cloning project. Several months later, Season 2 picks up with the Bad Batch carrying out missions for Cid while contemplating their future plans. Do they continue as muscle for hire? Retire somewhere the Empire can't find them? Or do they join Rex and fight back? This is the crossroads that informs their actions throughout the first 14 episodes.
The Bad Batch Season 2 is an absolute thrilling treat for Star Wars fans of all ages. It explores how not only the Batch but all Clones deal with the impending change to their lives while also placing a spotlight on relationships. New and familiar faces pop up along the way and somehow Palpatine's presence is more sinister than ever. The Bad Batch once again proves why it is Star Wars storytelling at its best, with episodes designed to sit with fans long after the credits roll.
RELATED: Bad Batch Season 2 Episode 1 Easter Eggs & Breakdown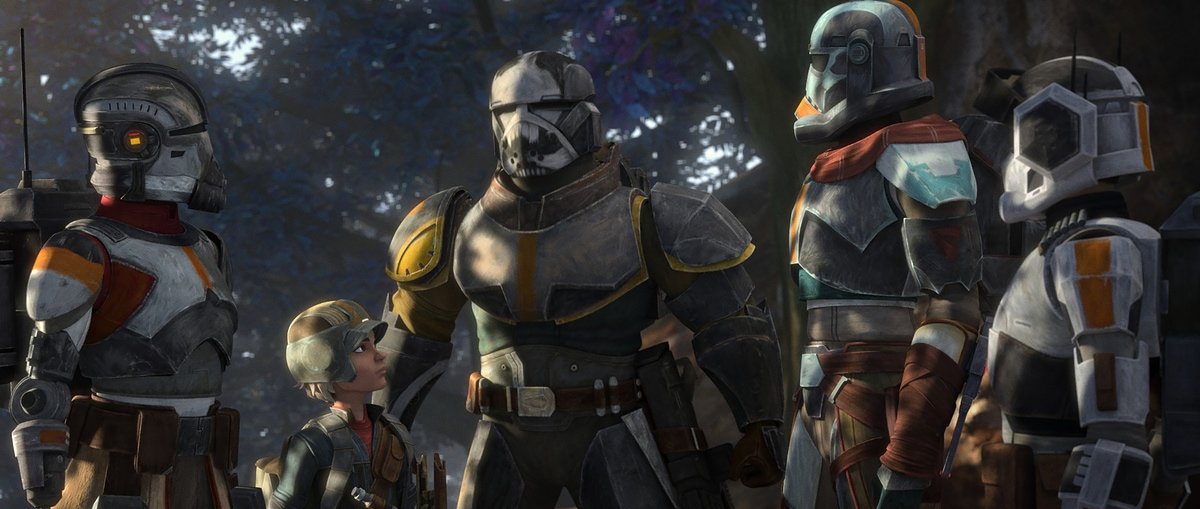 Structurally, The Bad Batch Season 2 takes its notes from Season 1. Each episode is a mission, more or less, with the larger story threading its way throughout each adventure. It is clear that what looms is a dire situation for Clones everywhere. Like Andor took a deep dive to showcase how the growing Empire affected everyday citizens, The Bad Batch is shining a light on how this ever present menace wreaked havoc on the Clones. This laser focus on The Dark Times, or the years between the establishment of the Empire and the Battle of Yavin, is utterly fascinating. This approach to the time period truly lays the foundation for why everyone hated the Empire so much and how that rage fueled the Rebellion.
After losing their home world, the Clones are now facing obsoletion by the Empire. Emperor Palpatine and his ilk feel they have served their purpose and the future safety of the galaxy lies with conscripted or volunteer Stormtroopers. This puts the Batch in a tricky position seeing as how they are not truly free as Cid points out in the first episode. Like it or not these massive galactic wide changes puts them all in danger.
RELATED: Bad Batch Season 2 Episode 2 Easter Eggs & Breakdown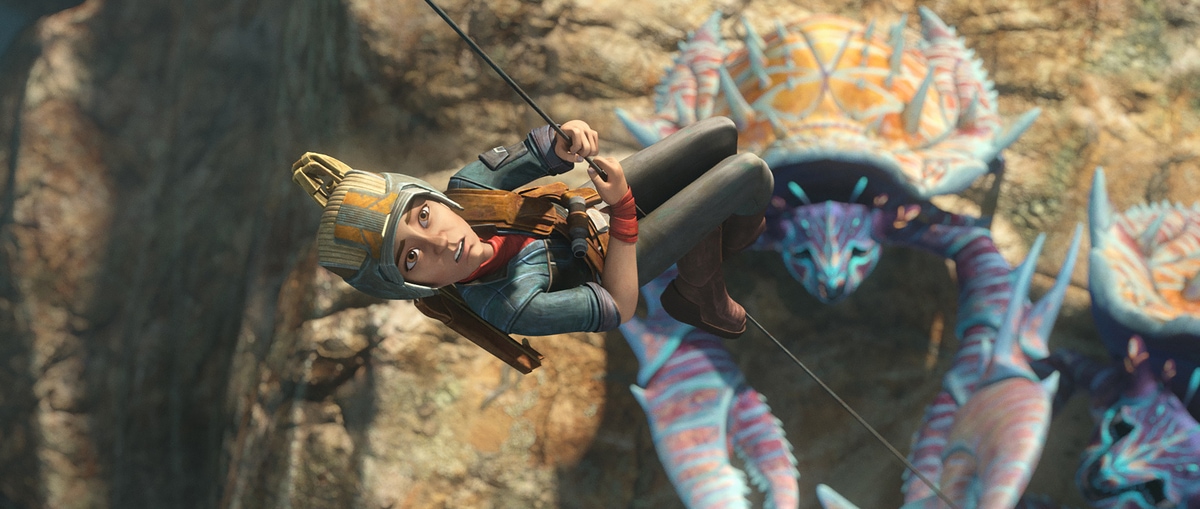 Season 2 shifts slightly away from focusing on the Batch, namely Hunter, and instead looks at Omega and how she has grown since we last saw her. Learning as much as she can from each of her squad mates, she has become an efficient fighter and knowledgeable in technical data, yet she is still a child. As the season progresses we watch her grapple with the changes that are occurring both within the galaxy and right there on their ship. Her relationships are put to the test and once again lend emotional weight to the show. There are some especially tender moments between her and Echo as well as a growing bond with the sometimes robotic Tech.
The other emotional core belongs solely to the Clones as they find themselves floating adrift in the galaxy. While the Batch deals with things in their own way, Crosshair still finds himself employed by the Empire and doing their bidding. But as the shifting sentiments create waves within his world, even Crosshair will have to face the rather brutal reality. Good soldiers follow orders but what happens when those giving the orders turn on you? It's also worth stating for the millionth time that Dee Bradley Baker is the king and we feel all of the Clones' feelings thanks to his performance.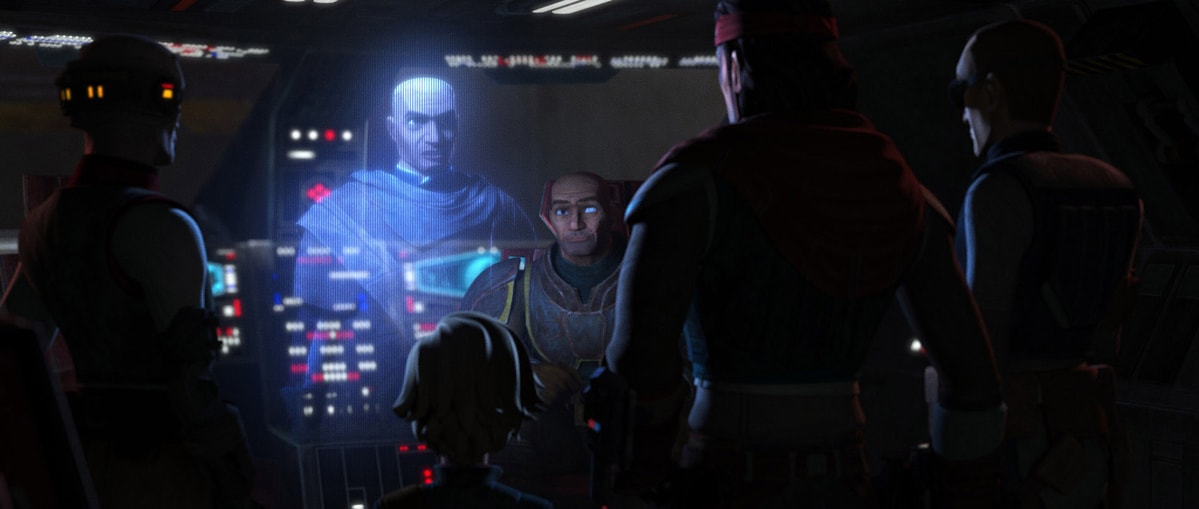 Visually, the show boasts the same impressive animation as the previous season. Kevin Kiner's score once again is phenomenal and proof he should be on the shortlist for scoring the next Star Wars live action film. When Palpatine finally graces the screen and the Senate with his presence, the combo of the animation and score is chilling. You can feel yourself holding your breath like the characters on screen. Something bad is about to happen but you have no idea what it is. But the feeling is too strong to shake.
It wouldn't be a Star Wars project without cameos, easter eggs, and callbacks. This time around along with old Palpatine, Captain Rex, Commander Cody, and Gungi, the Wookie Jedi all make an appearance. Star Wars fan service can sometimes be overdone, looking at you Rise of Skywalker, but every single bit of it in episodes 1-14 felt right at home. These characters needed to be in these scenes, and no stretching was required to figure out why they showed up. The two-part finale is likely to boast some even bigger cameos or at the very least a massive tease to hopefully another season.
The Bad Batch continues its reign of delivering incredible action, emotional storytelling, and all around being one of the best Star Wars animated shows since Star Wars Rebels. This season goes deep into The Dark Times, showing a side of the galaxy far, far away that is hardly ever seen, let alone with this much detail. Although the galaxy is changing, the heart of this series remains the same. Clone Force 99 is not just a squad but a family. And just like with any family you have laughs, drama, and a lot of love.
The Bad Batch Season 2 premieres on Disney+ January 4 with episodes 1-2 with additionally episodes released once a week (except when noted) every Wednesday.