Welcome to the Kang Dynasty. Ant-Man and the Wasp Quantumania is a wild ride through the Quantum Realm with surprises of all shapes and sizes around every corner. It solidifies what makes the Ant-Man films standout in the MCU and ushers in the Kang era which is set to be absolutely thrilling.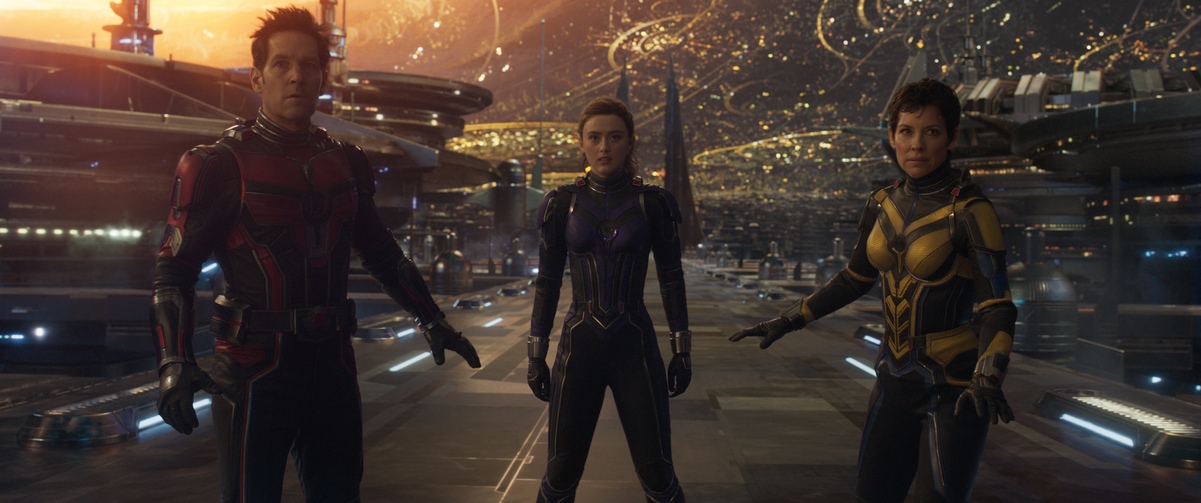 Ant-Man and The Wasp Quantumania Review
After saving the world in Avengers Endgame, Scott Lang (Paul Rudd) is spending his free time writing a memoir "Look Out For The Little Guy," and accompanying Hope (Evangeline Lilly) as she uses science to help solve problems around the globe. With life going back to somewhat normal, Scott longs to make up for lost time with his daughter Cassie (Kathryn Newton). Cassie meanwhile has been busy with Hope and Hank Pym (Michael Douglas) seeking a way to map the Quantum Realm. When Janet (Michelle Pfeiffer) learns what they are up to she becomes fearful and urges them to stop. Unfortunately, the warning comes too late, and the machine Cassie has built sucks them all into Quantum Realm where the time-traveling, multiversal, and powerful Kang the Conqueror (Jonathan Majors) rules. Dark secrets come to light putting everyone in greater peril. The clock is ticking as they race to stop Kang and his army before time runs out.
A wild ride through the Quantum Realm, Ant-Man and the Wasp Quantumania is a visual feast packed with surprises both big and small. Each hero gets a chance to show their moxie, which is especially exciting for the original Ant-Man and Wasp, Hank and Janet. But it is Jonathan Majors who steals the show and reaffirms why Kang is a force to be reckoned with. The new Avengers will have their work cut out for them if they plan on stopping this Conqueror.
RELATED: Kevin Feige On Quantumania Kicking Off Phase 5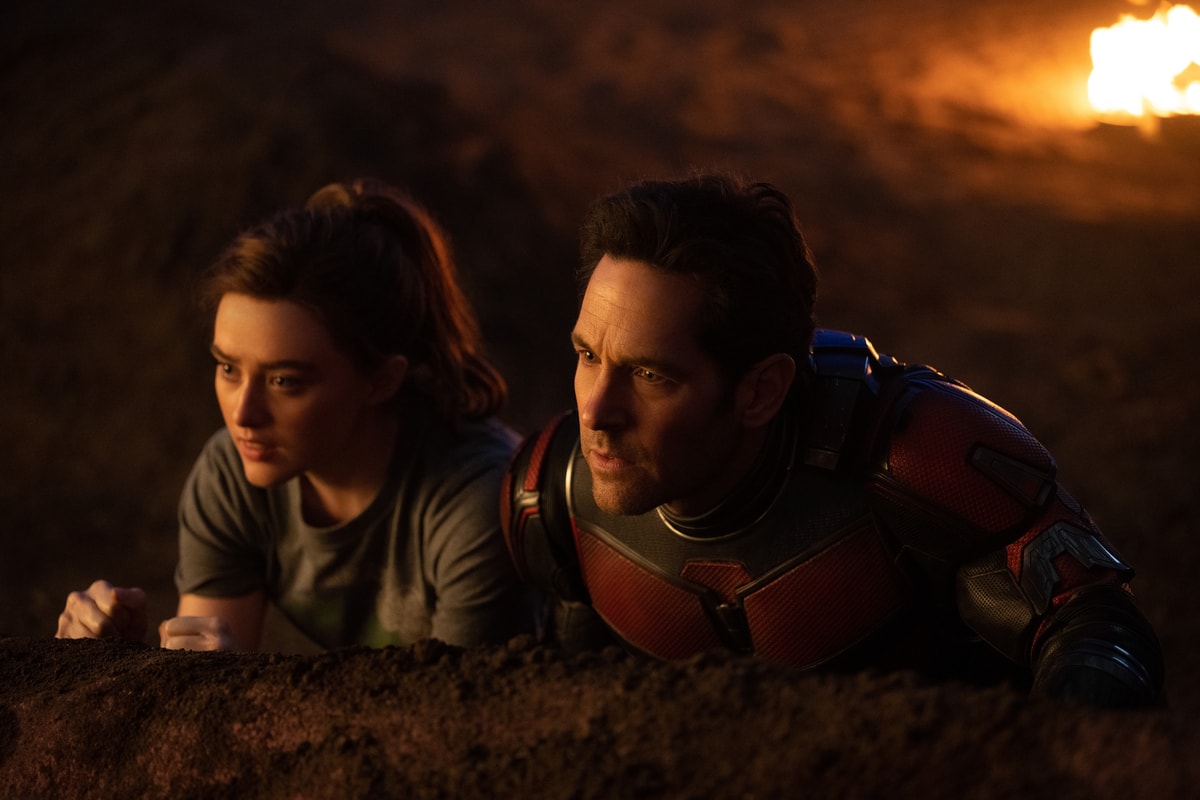 The Ant-Man franchise has always stood out in the MCU for a few reasons. One, the central hero is a normal everyday human who happens to be an ex-con and an expert thief. But compared to Steve Rogers and Thor, Scott Lang is just a guy. Two, more so than the others, these films are about family and the relationship between fathers and daughters. This time around, Director Peyton Reed adds to this theme by exploring the bond between Hope and Janet as well. Third, there is no denying that the Ant-Man films have all been crucial to the overall big picture of the MCU. The first film introduced the size-changing hero and also gave backstory to some of S.H.I.E.L.D.'s less than savory objectives. Ant-Man and the Wasp was the key to unlocking how the Avengers would eventually save the world from Thanos' Snap. This time around, Quantumania ushers in the Kang Dynasty which is what this MCU saga is all about.
He Who Remains may have been shown in Phase 4 thanks to Loki's adventures with the TVA but that version of Kang and this one are vastly different. Instead of the more laidback, curious, and sometimes bored ruler of the TVA, Majors steps out in this, commanding every moment of his screen time. He chews the scenery and his co stars up with his cool and calculating presence. This variant isn't out to make the multiverse a better place, not even a little bit. No, this Kang is here to Conqueror, the Quantum Realm, and any world he finds his way into. When it comes to villains, Kang is one of the more interesting ones from the comics, and far more dangerous than Thanos. After all, Thanos only defeated one set of Avengers, Kang has killed many versions of them across the multiverse. Majors was the perfect casting choice to embody this multifaceted foe, he is a force of nature looming large over the MCU.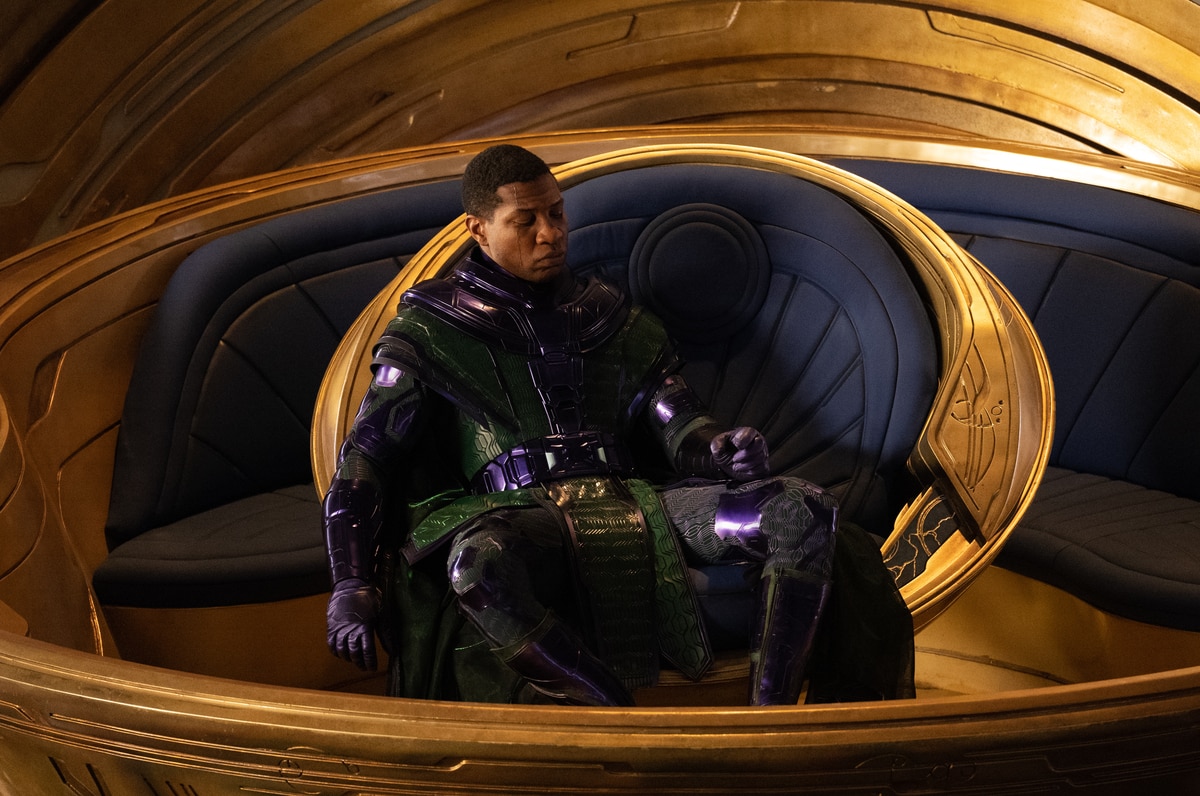 It is no surprise Rudd once again charms as Scott Lang. Although Quantumania moves a bit away from the overall comedy of the Ant-Man films, it still manages to be playful in the right moments. Rudd expertly balances that comedic aspect with the film's more serious side. Despite Scott's usual upbeat nature, this time cracks in that veneer show the pain hiding behind his smile. This is a father who desperately wishes he could change the past. Something Kang attempts to use to his advantage. Majors and Rudd have an incredible dynamic that comes across on the screen. Their interactions are chilling.
Cassie Lang has gone through some changes since we met her in 2015. Not only has she grown up but she is now played by a third actress, Kathryn Newton. To her credit Newton jumps into the role and brings with her the charisma and charm that Abby Ryder Fortson originated within Cassie. This is a girl who has lived through a lot but still wants to be her dad's crime-fighting partner. Now it's time for Stature to show what she can do. Pfeiffer, Douglas, and Lilly also get their moments in the spotlight. Nothing against Lilly, but seeing the original Ant-Man and Wasp in action was a big highlight for me. It was clear that the actors also had a blast filming it and showing that older superheroes still got it.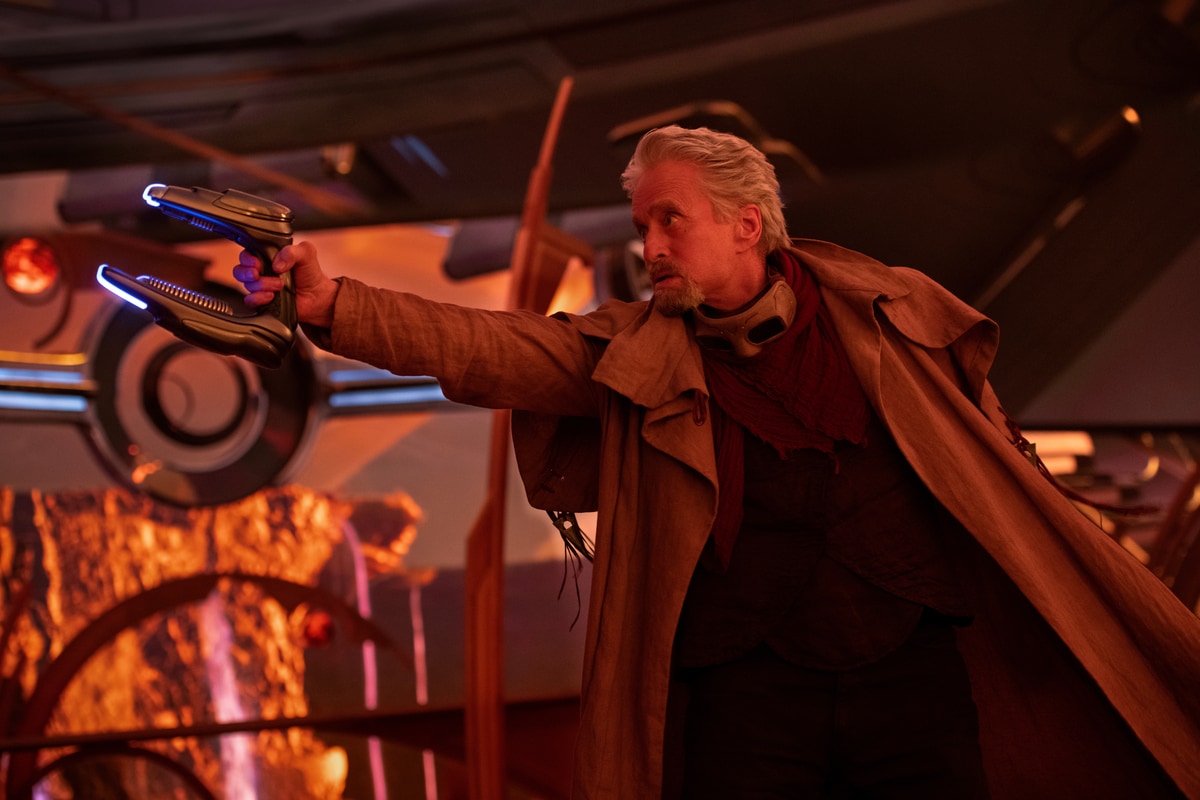 Quantumania is set primarily in the Quantum Realm, which we have seen glimpses of before but never like this. It would be easy and almost expected for the graphics to become muddled with so much CGI happening but it honestly felt clean and crisp. The entire world was popping with colorful landscapes and intriguing characters and aesthetic choices. Reed stated the design was inspired by everything from classic Sci-fi to the Wizard of Oz to heavy metal magazines and electron microscope photography. It feels real, somewhat familiar, and yet fantastical. A visual feast that should be enjoyed on the biggest and best screen possible.
As with any Marvel Cinematic outing there are plenty of Marvel Easter Eggs, callbacks, and yes even a cameo or two that will have fans cheering and theorizing after the credits roll. Speaking of credits, there are two post credit scenes in Ant-Man and the Wasp Quantumania. These remind me of the Infinity Saga era in terms of the post credit scenes content. Both play into the future of Phase 5/6 and have a lot to offer fans in terms of juicy tidbits. I can almost see the theory conversations now, in fact I have a few of my own but I can't talk about them, yet.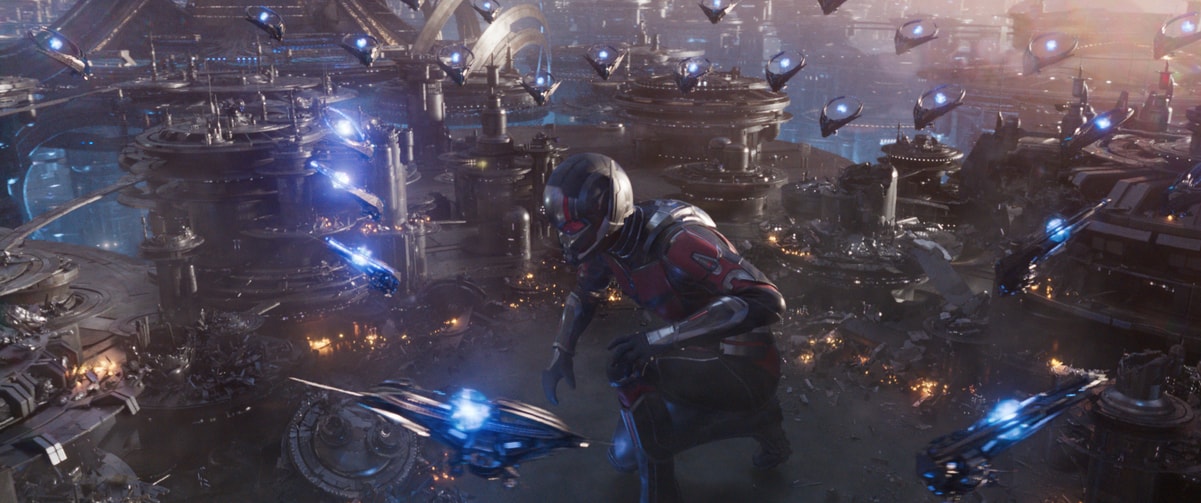 Ultimately, Ant-Man and the Wasp Quantumania is an electrifying start to Marvel Studios Phase 5. It is a visual feast for the senses, with twists and turns that will keep fans hooked from start to finish. Despite being a multiversal adventure, Quantumania remains grounded in its focus on family. Fans of Ant-Man are in for another wild ride that works as both a bookend to the trilogy and a starting point for the new MCU Saga's big picture. Kang the Conqueror's dynasty begins now.
Ant-Man and the Wasp Quantumania releases in US theaters February 17, 2023. It is rated PG-13 for violence/action and language with a runtime of 2 hours 5 minutes.