Who is Kang? And why is he the next big bad of the MCU? Jonathan Majors has already wowed fans with his portrayal of the variant He Who Remains. Now he's back to turn up the heat on the heroes as Kang the Conqueror in Ant-Man and the Wasp Quantumania.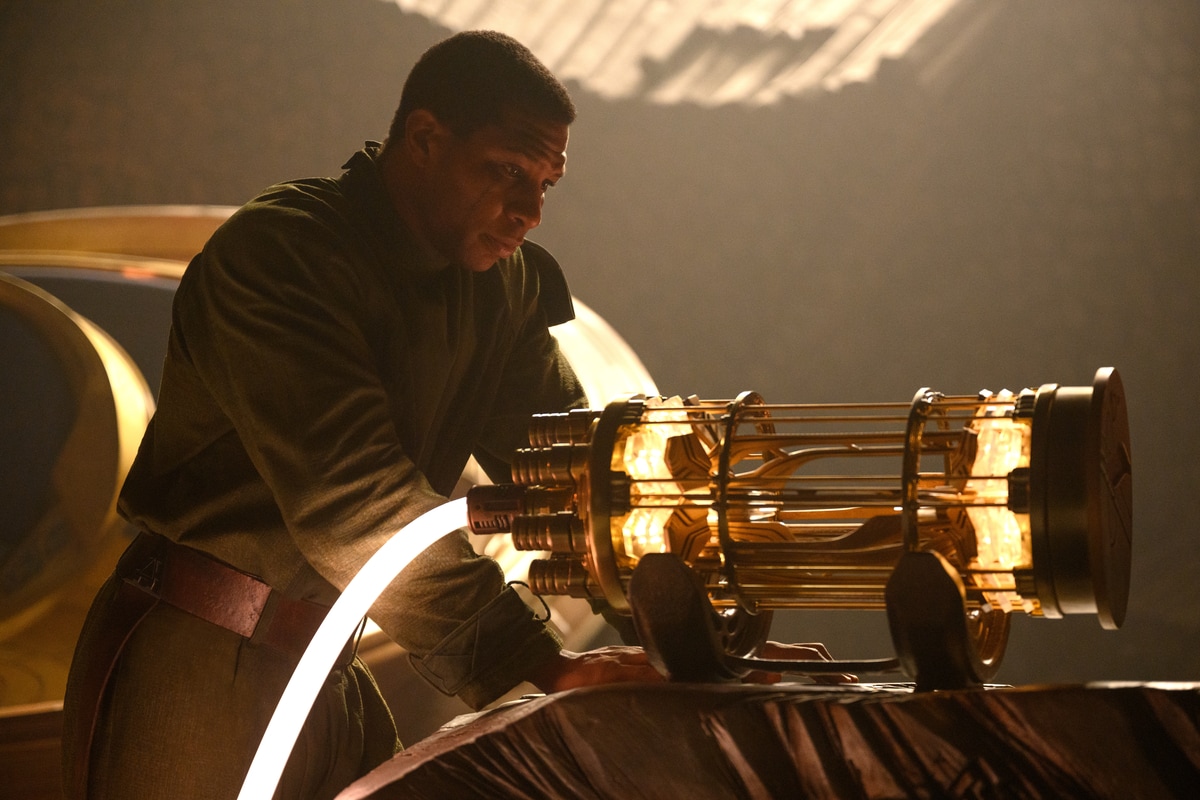 Jonathan Majors Talks Kang The Conqueror In Quantumania
After saving the world in Avengers Endgame, Scott Lang (Paul Rudd) is spending his free time writing a memoir "Look Out For The Little Guy," and accompanying Hope (Evangeline Lilly) as she uses science to help solve problems around the globe. With life going back to somewhat normal, Scott longs to make up for lost time with his daughter Cassie (Kathryn Newton). Cassie meanwhile has been busy with Hope and Hank Pym (Michael Douglas) seeking a way to map the Quantum Realm. When Janet (Michelle Pfeiffer) learns what they are up to she becomes fearful and urges them to stop. Unfortunately, the warning comes too late, and the machine Cassie has built sucks them all into Quantum Realm where the time-traveling, multiversal, and powerful Kang the Conqueror (Jonathan Majors) rules. Dark secrets come to light putting everyone in greater peril. The clock is ticking as they race to stop Kang and his army before time runs out.
Comic fans are well aware of Kang, his variants, and the chaos they cause across the multiverse. Quantumania introduces Kang the Conqueror, a variant of He Who Remains, one that the latter warned not to unleash. Jonathan Majors left his mark in just one episode of Loki, leaving fans anxious to see more of him and the character who has been named the big bad of these new Marvel phases.
RELATED: Ant-Man and The Wasp Quantumania Review: Welcome To The Kang Dynasty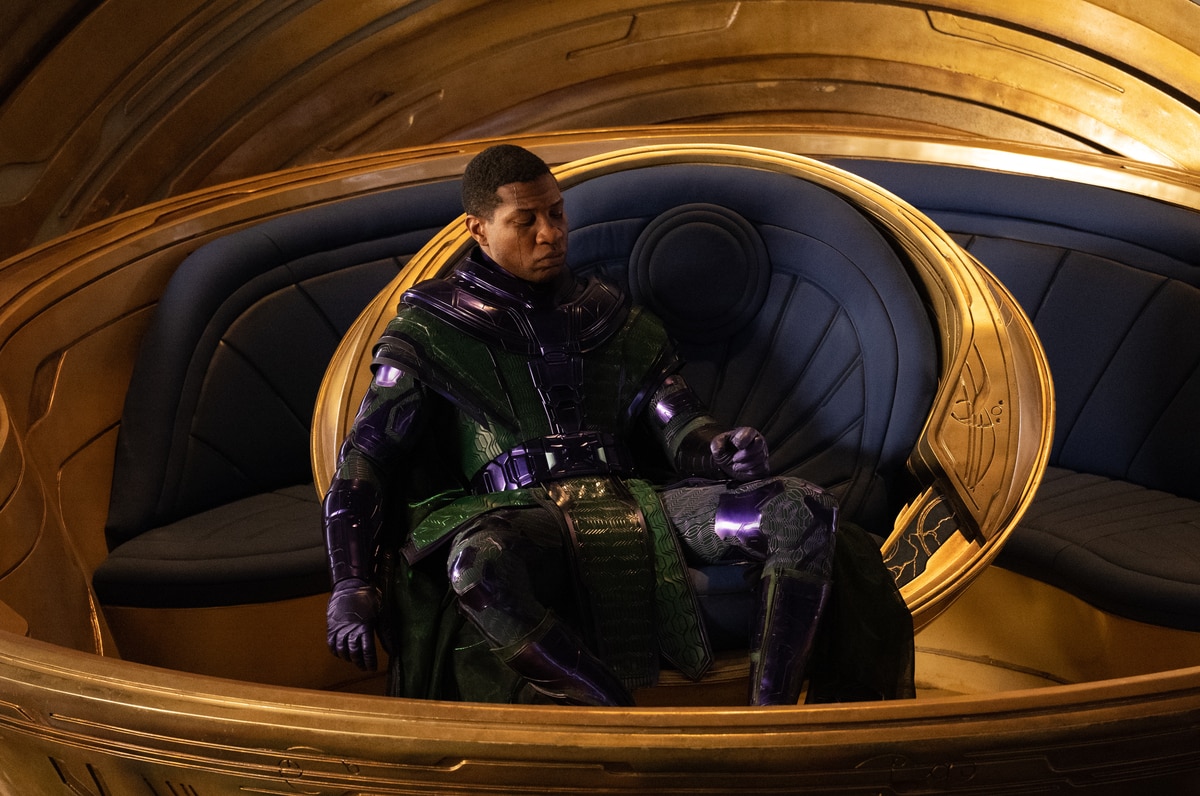 Majors sat down to give a little lesson on who Kang is. "I think that is a question that we will all be answering for a very long time. I think the quick answer to that is Kang is a time traveling supervillain who is also a Nexus being. There's multiple versions of Kang. They occupy different universes, multiverses, they have different intentions. They are all different beings. Something that I'm still working on and continue to refine is a through line between them. And that, to me, is the Kang gene. This particular Kang the Conqueror is stuck in the quantum realm and he has some issues with some guys."
Kang is not just one character. He is one of an infinite number of possibilities. These variants may all have a similar through line but that doesn't mean they are exactly alike. Majors shared how he approached the idea of Kang and portraying his various incarnations from He Who Remains to Kang to anyone else we may see down the line.
"As an antagonist, we're following our heroes. In this case, I had a few to kind of look at and break down, which is the fun part. You can't antagonize somebody if you don't know who they are. If you don't know what's the opposite of them. If you don't know what their hopes and dreams are. My objective is to antagonize in order to get what I need to fulfill my life, my dream. In Loki, I'm dealing with Tom. This opportunity came to me in lockdown, so I studied Tom Hiddleston. Then when that was done, I went okay, Paul Rudd, you're up. I studied him, I studied all his hero colleagues and compatriots. He's an everyday man, you know, there's a line that He Who Remains says, I'm just flesh and blood. So Kang has to relate to him first, as a man as a human being. Then I can get him to do what I need him to do. Perhaps."
RELATED: Kevin Feige On Quantumania Kicking Off Phase 5
Ant-Man and the Wasp Quantumania releases in US theaters February 17, 2023. It is rated PG-13 for violence/action and language with a runtime of 2 hours 5 minutes.