When Into the Spider-Verse debuted in 2018 it blew the collective minds of everyone who watched it. Now, 5 years later, Spider-Man Across the Spider-Verse has done what many would never expect– it has swung past its predecessor and leveled up in every way possible.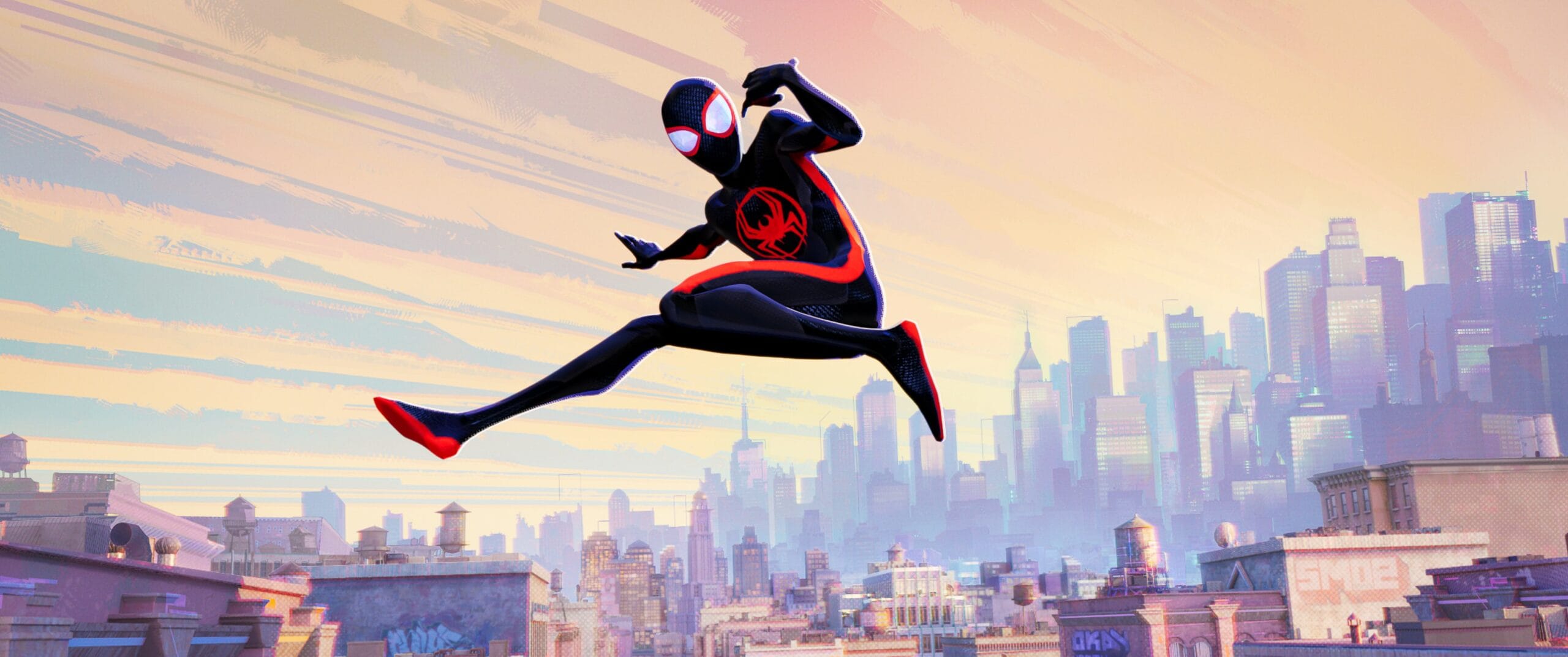 Spider-Man Across the Spider-Verse Review
Picking up roughly a year after the original, Spider-Man: Across the Spider-Verse sees Brooklyn's full-time, friendly neighborhood Spider-Man Miles Morales (Shameik Moore) growing as a hero and a man. The problem is his responsibilities continue to mount and he misses his Spider friends. In another universe, Gwen Stacy (Hailee Steinfeld), is struggling with her own issues and ends up joining up with a multiverse squad of Spider-People led by Miguel O'Hara (Oscar Issac). Gwen eventually finds her way to Miles and the two work to stop a new villain, The Spot (Jason Schwartzman), but he proves to be tougher than he looks. Miles is determined to help capture Spot so Gwen takes him to meet Miguel, Jessica Drew (Issa Rae) and the rest of the Spider-Society. But he and Miguel do not see eye-to-eye and soon Miles is on the run from Spider-Man 2099 and is trying desperately to get back to his world and his parents, Jefferson (Bryan Tyree Henry) and Rio (Luna Lauren Vélez).
Directed by Joaquim Dos Santos, Kemp Powers, and Justin K. Thompson; with a script by David Callaham, Phil Lord, and Christopher Miller – Across the Spider-Verse is the rare sequel that is not just as good as its predecessor but better, which is an incredible feat considering that Into the Spider-Verse was an Oscar-winning masterpiece. It lives up to the comic titles of Spidey himself being amazing, sensational, and you get the idea on the adjectives. This film maintains the humor, heart, and insane visuals that drew audiences in the first time around while leveling up every part of the experience. The result is not only one of the greatest animated movies ever but one of the greatest superhero movies ever. Period.
RELATED: Hailee Steinfeld and Shameik Moore Talk Across the Spider-Verse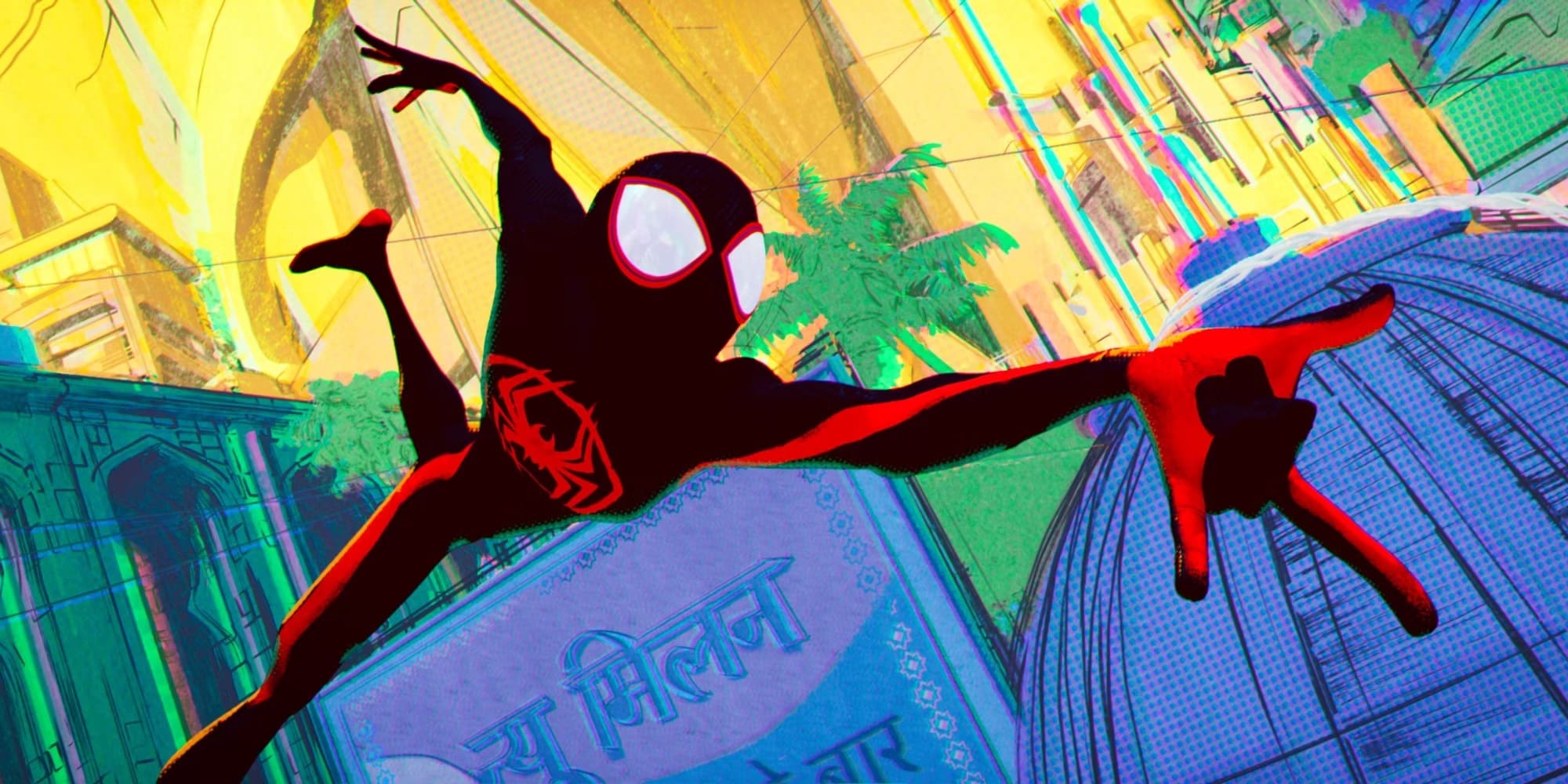 After getting bit by a radioactive spider, kidding you know the story. Into the Spider-Verse focused on Miles' journey to accept and learn how to be Spider-Man. Fast forward and Miles is doing a pretty great job at being the only Spider-Man in town. That doesn't mean everything is perfect though, like any teen, Miles is struggling with belonging, growing up, and destiny. All of this is made more complicated by the fact he has a double life his family knows nothing about. Moore gives Miles a more confident attitude yet still allows his vulnerability and uncertainty to show through when needed. After his encounter with the Spider-Society, Miles is grappling with what it means to be a hero, which fuels the major plot of the film, but it is his relationship with his parents that grounds everything while also driving Miles' actions throughout.
Gwen's backstory along with her watercolor world is fleshed out, securing her spot as the co-protagonist this time. This also means she has more to do and Steinfeld is more than ready to handle it. Gwen's relationship with her father, George Stacy (Shea Whigham), is in direct contrast with Miles and his. This allows the heroes to gain insight into their own family bonds by examining the others. Both Moore and Steinfeld are standouts in their performances as the film takes audiences on a high stakes journey of growing up, acceptance, and learning to trust in yourself. The emotional depth was surprising, as more than one tear slid down my face.
If you thought the first one's comic book visuals were the most mesmerizing thing you had ever seen, just wait. Sure it is hard to think that something could even come close to touching the mind-blowing visuals of Into the Spider-Verse. But the creative team behind Across the Spider-Verse not only touched it but topped it. They have taken the animation to the next level, each layer carefully crafted for a dazzling result. This film is just plain gorgeous. An actual work of art where every sequence, every frame could be hung in a museum, it is just that captivating. Once again comic stylings are present throughout, although the talented designers have added even more here. They have again recreated the feel of reading comics, panel by exciting panel, yet somehow more so. The worlds are breathtaking, expansive, richly detailed, and diverse just like the various artists and writers that originally brought these stories to life. Each place visited is as unique as the Spidey who inhabits it with colors and textures weaving together to support the story being told on screen. The film spends equal time with these quiet moments of reflection and conversation as it does with the big action sequences. That might make some believe the story drags but it has the opposite effect. In fact I never felt the runtime, it could've been longer and I would've been equally as enthralled.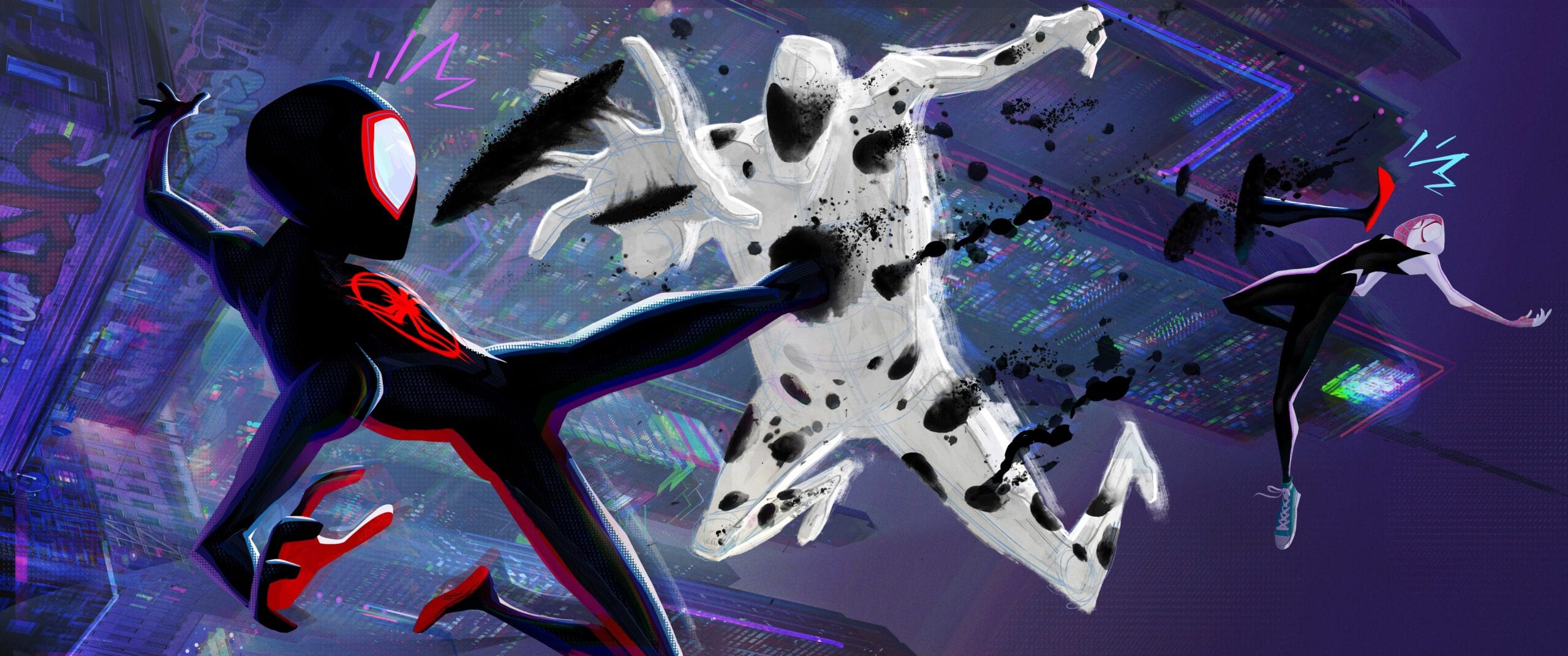 This wouldn't be a Marvel movie if there weren't easter eggs, callbacks, and even a cameo or two. I can't really get into any of this but trust me, the surprises are insanely epic. Fans of both the comics and the screen adaptations are going to feast. It may take more than one viewing to catch all the nods to Spider-Man's decades long tenure as Marvel's web slinging hero. Another aspect they brought back from the original film are the jokes and nods to Spidey lore, and comics in general. There is a discussion about canon and what it means to break it. Even which Earth the MCU inhabits is thrown into question again. Music once again enriches the story with Metro Boomin in charge of the tracks while composer Daniel Pemberton's score is a rich tapestry of sound.
Ultimately, Spider-Man: Across the Spider-Verse is a visual feast that raises the stakes and the heart of the story in ways no one most wouldn't believe possible. This sequel not only lives up to the original but tops it, for a mind-blowing, must-see, emotional ride at the movies. While Across the Spider-Verse maintains the humor, heart, and visual feast that drew audiences in the first time around it never retreads old ground, firmly deciding to tell its own story. I cannot wait to see how they draw this trilogy to a close even though I'm not ready to even think about saying goodbye to these characters.
Spider-Man Across the Spider-Verse is in theaters June 2. It is rated PG for sequences of animated action violence, some language and thematic elements with a runtime of 140 minutes. Across the Spider-Verse is the first part of a two-movie story. Spider-Man: Beyond the Spider-Verse is​​​​​​ releasing on March 29, 2024.