Disney Pixar's beautiful and funny Elemental is now in theaters and once again this studio is able to bring incredible human emotions from some very non-human characters. Audiences may find themselves connecting to Fire, Water, Air, or Earth and they aren't the only ones. Stars Leah Lewis and Mamoudou Athie also connected with their characters Ember and Wade.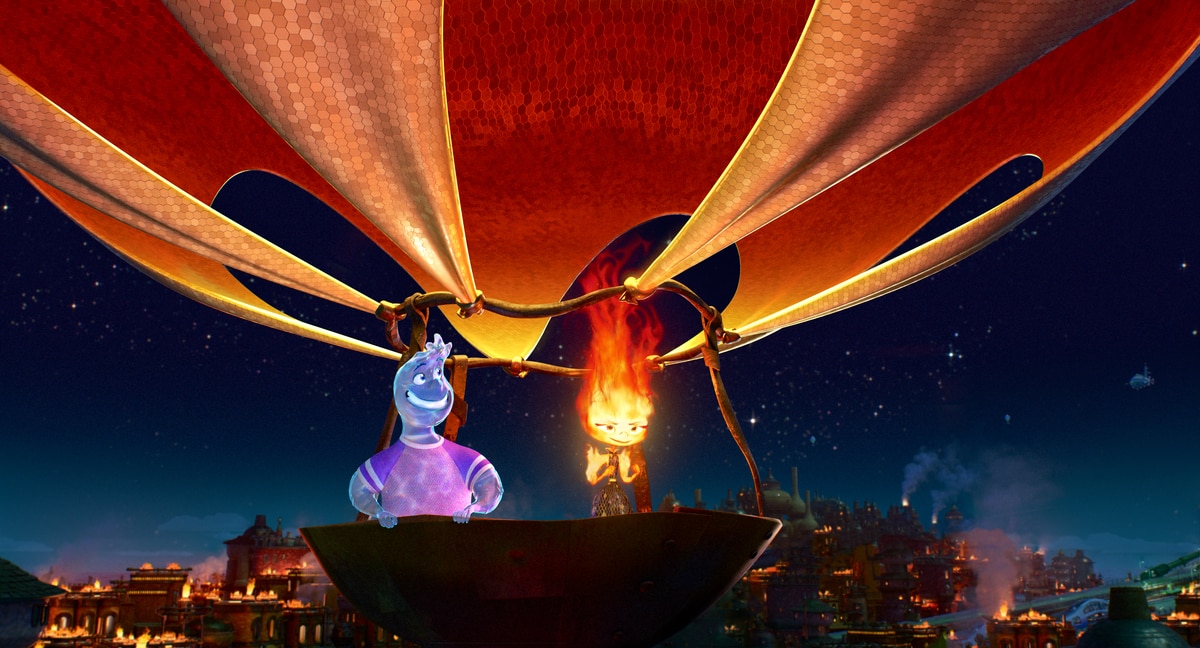 INTERVIEW: Elemental Stars Leah Lewis & Mamoudou Athie
Hot-tempered Ember Lumen (Leah Lewis) lives in Fire Town, working at her family's shop alongside her father Bernie (Ronnie del Carmen) and mother Cinder (Shila Ommai). As a first-generation citizen of the city, she is trying to honor the sacrifices her parents made to raise her in this place which includes inheriting the family business when her aging father retires. Her life trajectory changes the moment a mishap with the pipes causes her to meet the emotional city inspector, Wade Ripple (Mamoudou Athie). The two are forced to work together if they want to save her father's shop and Fire Town. Along the way they find that despite their obvious differences there is a chemical reaction neither can deny.
Leah Lewis and Mamoudou Athie found a little of themselves in their characters Ember and Wade. Recently I was able to hear these two share not only how they related to these elements but also their thoughts on them and what inspiration they brought to the booth to help bring these characters to life.
RELATED: Elemental Review: A Funny, Beautiful, & Endearing Pixar Rom-com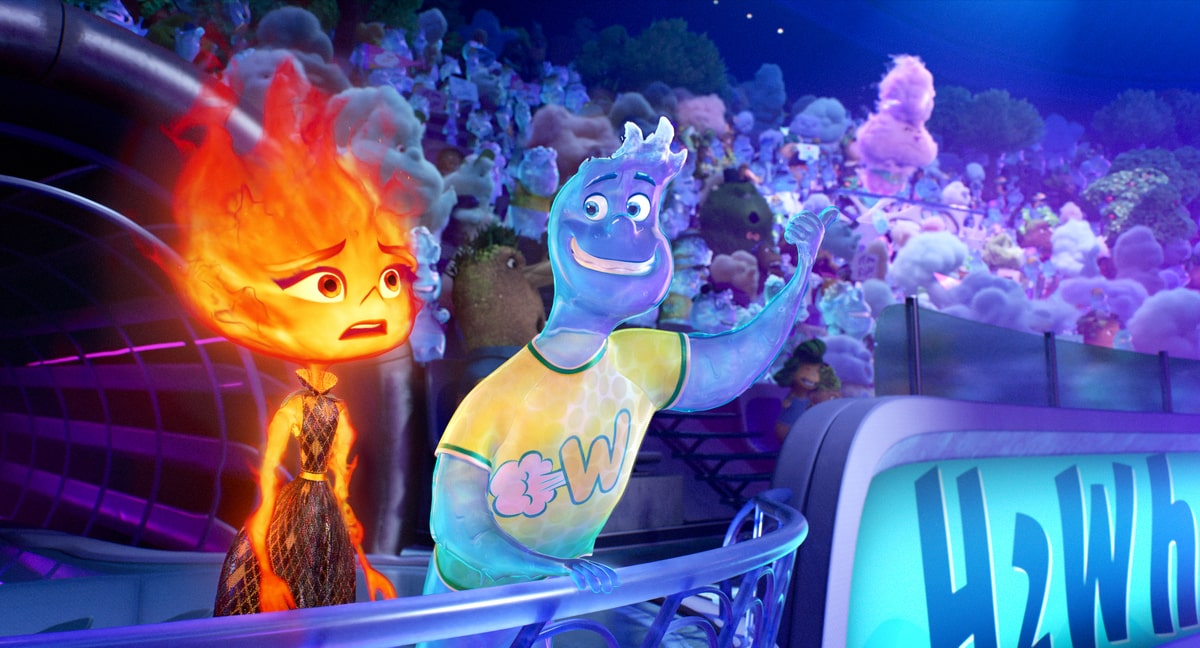 "I think she (Ember) kind of mirrors a bit of a younger part of myself, one I think in the past was a bit more defensive," Leah revealed. "Even though we kind of see her as really guarded, I think that she's just a bit fearful to step out into the world and see what these other elements have to offer. But she's beautiful, she's absolutely radiant. And I think the way that she moves too is just so elegant and so flowy, despite her being fire, which is something that can be so explosive."
"She's so loyal to her family and the things that mean the most to her. I think that's a really admirable quality that I also kind of follow suit with. The things that I really care about, I would go to the ends of the earth to fight for that as well. I think similarly with her having this intense passion that can kind of double as explosion, has also happened in my life, too. I've had [laughs] a bit of an edgier side to myself, but I've actually, just like Ember, been able to kind of turn that into something good, through the help of people in my life. My family and my friends and the many different Wades that have come into my life [have] helped me actually see the light inside of me. Rather [than] it being something that is treacherous, it's actually something that's really beautiful. I relate to her in many, many different ways. Although I don't get as angry as she does," Leah laughed.
RELATED: LAUV Talks Writing Steal the Show For Elemental
"I feel similarly. I spoke with Pete and I was like I know who this guy is so well. It just felt like I had to play this part," Mamoudou smiled. "I didn't want to complicate it too much because I think Wade is very intentionally simple, very intentionally, I'm going to live my life like this. And I try to find simplicity in my life, the world is complicated enough. I think we kind of share that same motto of okay what makes me happy? What makes me comfortable? How do I want to live my life? What is the best version of me? I think Wade is better at it. [laughs] But I certainly try."
There was also a quote that Mamoudou has carried with him for over 10 years that turned into inspiration for how he approached Wade. "There was an installation in New York City. I think it was back in the 90s or early 2000s. And there were these quotes on these movie marquees in Times Square. And one of them said, "It is in your self-interest to find a way to be very tender." And that is one of the through lines of not only this character that I got to play, but this movie. There's an open heartedness that I just find so moving."
Elemental is now in theaters. It is rated PG for some peril, thematic elements and brief language with a runtime of 103 minutes. Pixar short Carl's Date will play before it.