Available now on Digital and coming to 4K, Blu-ray and DVD September 26 is Disney Pixar's funny, visually stunning, and tender Elemental. Read on to see what exciting bonus features are available including the short film Carl's Date, deleted scenes, and more.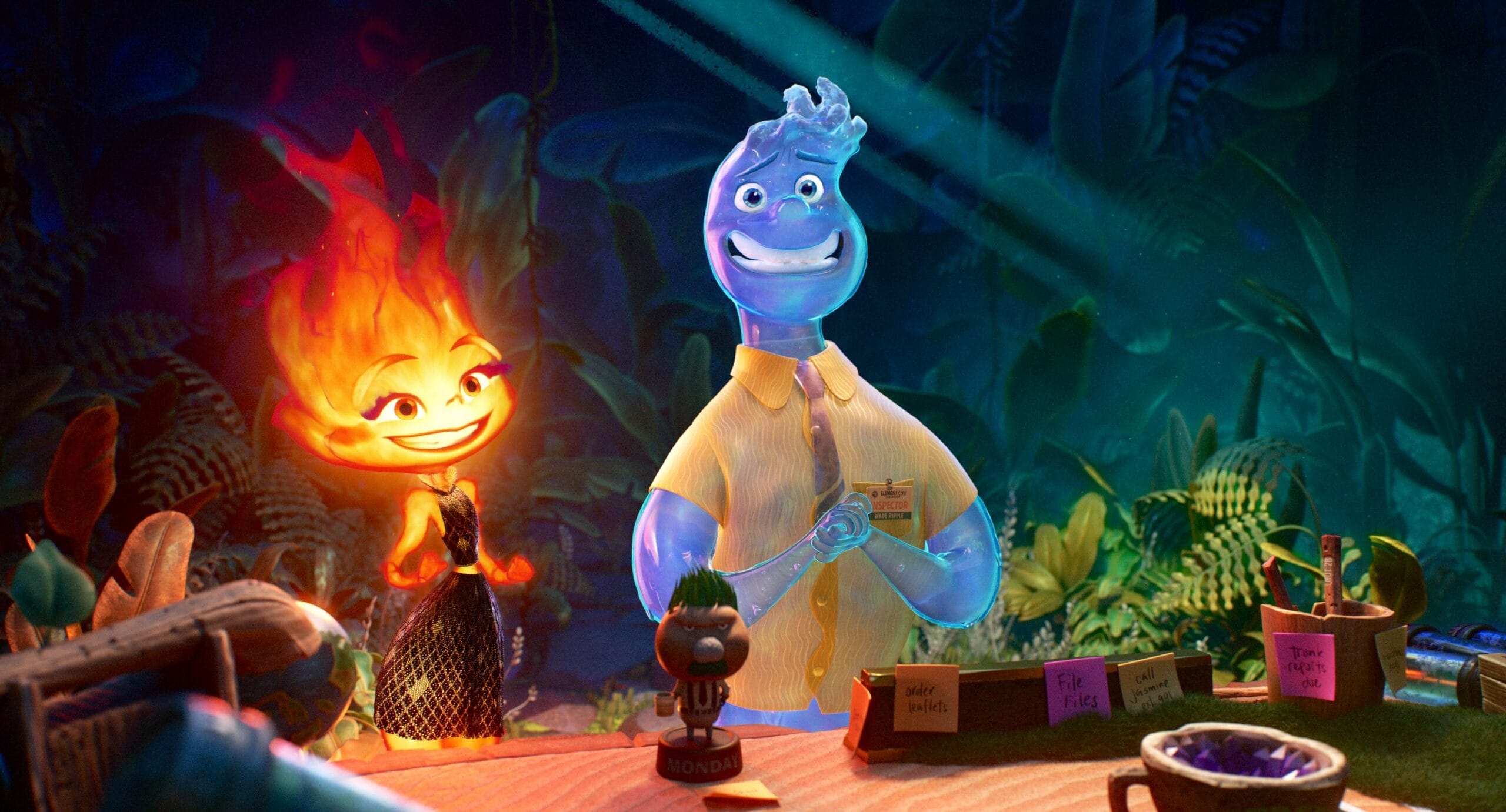 Elemental
Welcome to Element City, home to four kinds of natural elements. Hot-tempered Ember Lumen (Leah Lewis) lives in Fire Town, working at her family's shop alongside her father Bernie (Ronnie del Carmen) and mother Cinder (Shila Ommai). As a first-generation citizen of the city, she is trying to honor the sacrifices her parents made to raise her in this place which includes inheriting the family business when her aging father retires. Her life trajectory changes the moment a mishap with the pipes causes her to meet the emotional city inspector, Wade Ripple (Mamoudou Athie). The two are forced to work together if they want to save her father's shop and Fire Town. Along the way they find that despite their obvious differences there is a chemical reaction neither can deny.
RELATED: Elemental Easter Eggs & Puns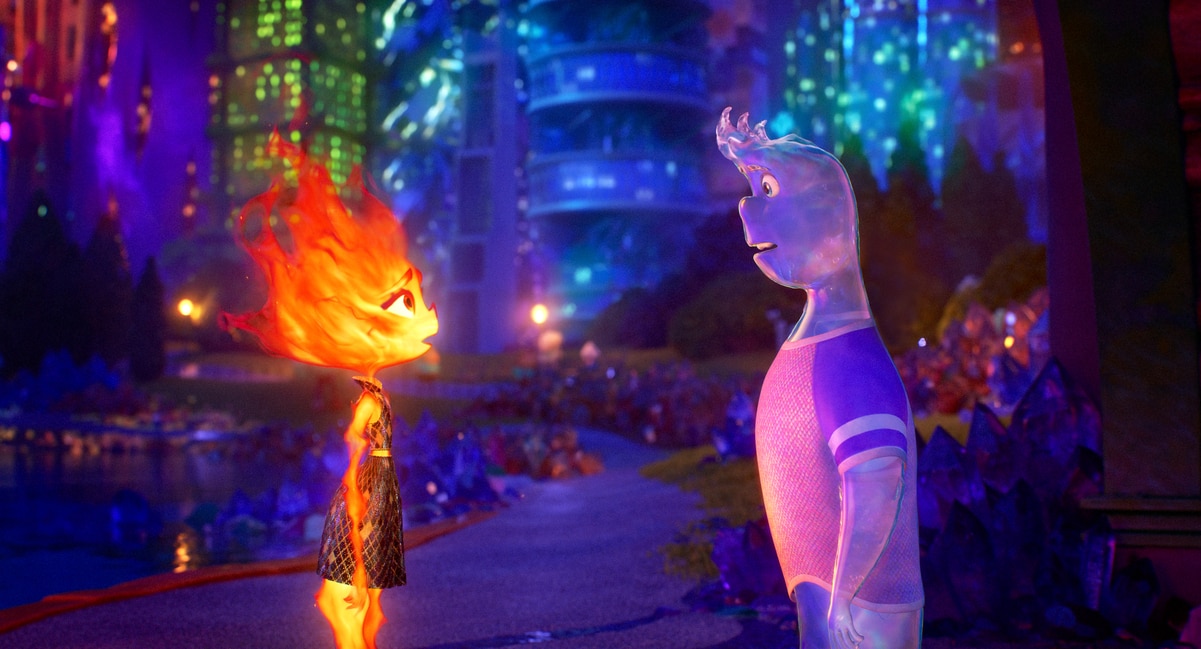 Elemental has it all–impressive visuals, an endearing story, plus it's a lot of fun. On the surface it plays like a rom-com–two star-crossed lovers have met in fair Verona Element City, there is the meet cute moment, the fight against feelings, until ultimately realizing they are something more. Ted Lasso would love it. However, this is a Pixar film which means there are other layers at play that all weave together to tell an incredible story of immigrant life, generational burdens, and multicultural relationships. In true Pixar fashion it also is accompanied by a beautiful score and an emotional throughline that is bound to bring tears to your eyes.
RELATED: Elemental Review: A Funny, Beautiful, & Endearing Pixar Rom-com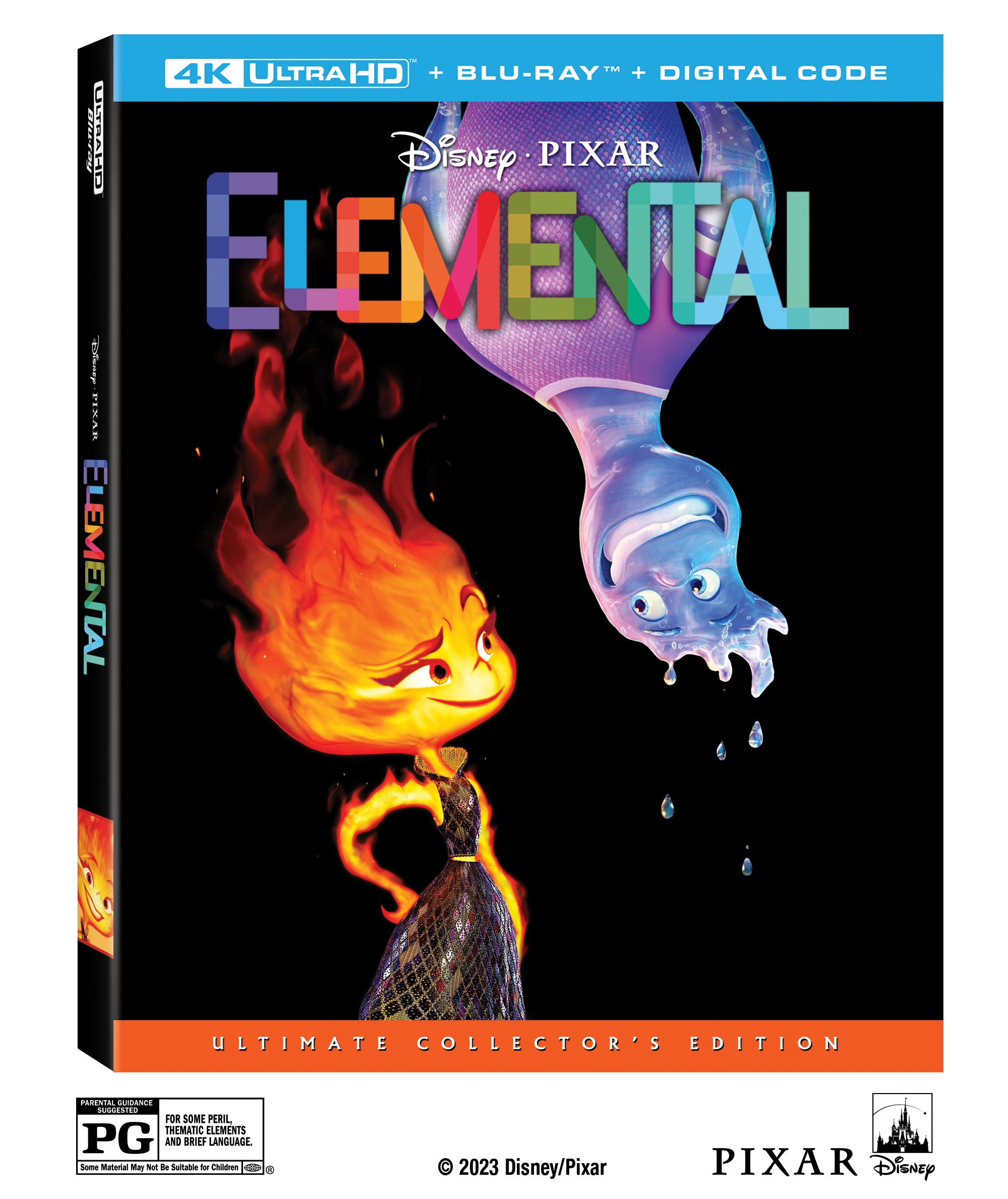 Elemental Bonus Features
Short Film
Carl's Date – Written and directed by Academy Award® nominee and Emmy® Award winner Bob Peterson and produced by Kim Collins, this all-new short, "Carl's Date," finds Carl reluctantly agreeing to go on a date with a lady friend —but admittedly with no idea how dating works these days. Ever the helpful friend, Dug steps in to calm Carl's pre-date jitters and offer some tried-and-true tips for making friends — if you're a dog.
Featurettes
Ember and Wade – Take a deeper look at the development of main characters Ember and Wade, from early designs to final effects, and learn how the complex work of the technical and character teams brought these characters to life.
Next Stop: Element City – Explore how Element City is built to accommodate its different inhabitants. Director Peter Sohn and crew members share insights about the evolution of the designed world, as well as some of the research that inspired its unique look.
Paths to Pixar: The Immigrant Experience – Hear from first-generation filmmakers on the Elemental crew as they share their journeys to Pixar. Discover how Elemental's real-world themes of sacrifice and identity, amongst many others, reflect or diverge from their own lived experiences.
Deleted Scenes
Director Peter Sohn introduces five scenes that are storyboarded, set to music, timed, and voiced, but are not included in the final version of Elemental.
Intro Ember – An alternate opening in which our hero Ember helps a newly immigrated Fire family navigate through, and acclimate to, Element City. Scene introduced by director Peter Sohn.
Mom Rejects Wade – Ember's traditional parents learn that she's enamored with watery Wade…and it doesn't go well. Scene introduced by story supervisor Jason Katz.
Dante Challenge – In an attempt to keep Ember apart from Wade, Bernie tasks her with finding a place to live for newcomer Dante, who Wade finds himself rather enamored with. Scene introduced by story artist Nira Liu.
Brook Dinner – Ember joins Wade for dinner at his home, in this abandoned storyline in which Wade's mother, Brook, is revealed to be the villain diverting water into Firetown. Scene introduced by story artist Anna Benedict.
Beach Proposal – Sharing a tender moment on the beach, Ember and Wade propose marriage to each other. Scene introduced by story artists Yung-Han Chang and Le Tang.
Audio Commentary
Elemental Filmmaker Commentary – Join director Peter Sohn, VFX supervisor Sanjay Bakshi, supervising animator Mike Venturini, and directing animator Gwendelyn Enderoglu as they provide insight into the making of this remarkable animated feature while you watch it.
*Features may vary by retailer and format