No cheat code needed. Gran Turismo is an exciting video game adaptation that balances the fun of the game with an inspiring true story about one gamer's quest to take his talents from behind the screen to the asphalt.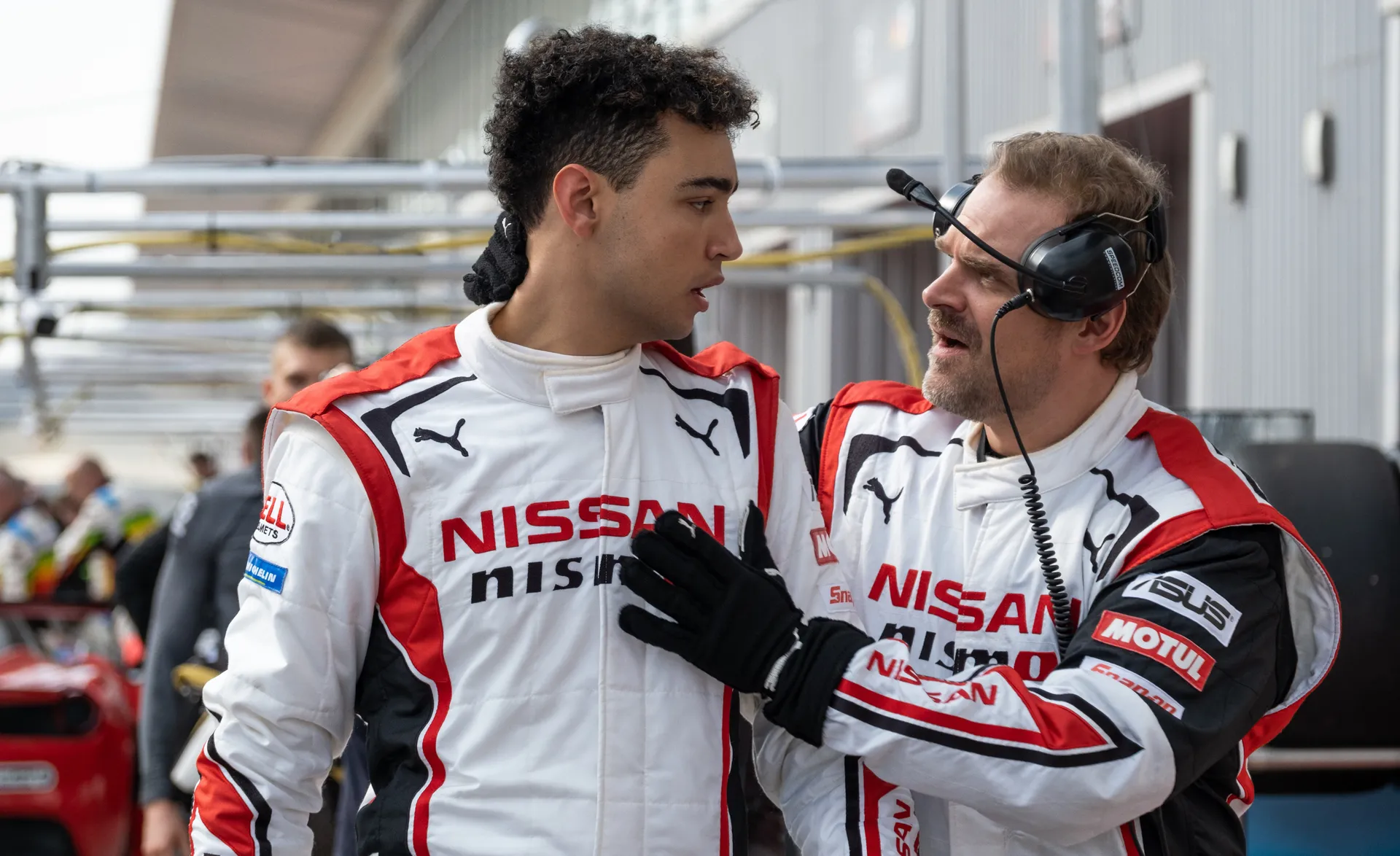 Jann Mardenborough (Archie Madekwe) is a British teen who dreams of taking his love of the racing game Gran Turismo and turning it into a career of working with cars. His father, former footballer Steve (Djimon Hounsou) doesn't approve of all the time he logs behind the virtual steering wheel, while his mother Lesley (Geri Halliwell-Horner — yes, Ginger Spice) tries to act as a buffer between them. One day Jann has a chance to prove his father wrong when he is invited to compete in the GT Academy. The GT Academy is the brainchild of Nissan executive Danny Moore (Orlando Bloom), whose goal is to take gamers and turn them into real racers which would also hopefully boost physical car sales. But it won't be easy, as this is the real world with no reset buttons. Fortunately for Mardenborough, Nissan hires chief engineer Jack Salter (David Harbour) to train him in the ways of racing. Together they must prove to the world and themselves that they have every right to be on the track.
Based on the real events that happened in Jann Mardenborough's life in 2011, Gran Turismo is the first racing video game adaptation that is also a true story – even if aspects have been rearranged and condensed in ways to best service the film's storytelling. It is the quintessential Cinderella sports biopic that hits all the right beats. There is the young talent who is misunderstood by those around him, the gruff yet sincere mentor, and the climactic finish that sees the protagonist fight to beat the odds stacked against them. Checking off those boxes isn't a bad thing and neither is the fact that the script by Jason Hall and Zach Baylin isn't packed with lofty pretense. Rather this film sets out to balance both what fans love about the game with the compelling story of Mardenborough's achievements. It accomplishes both by the time the checkered flag waves.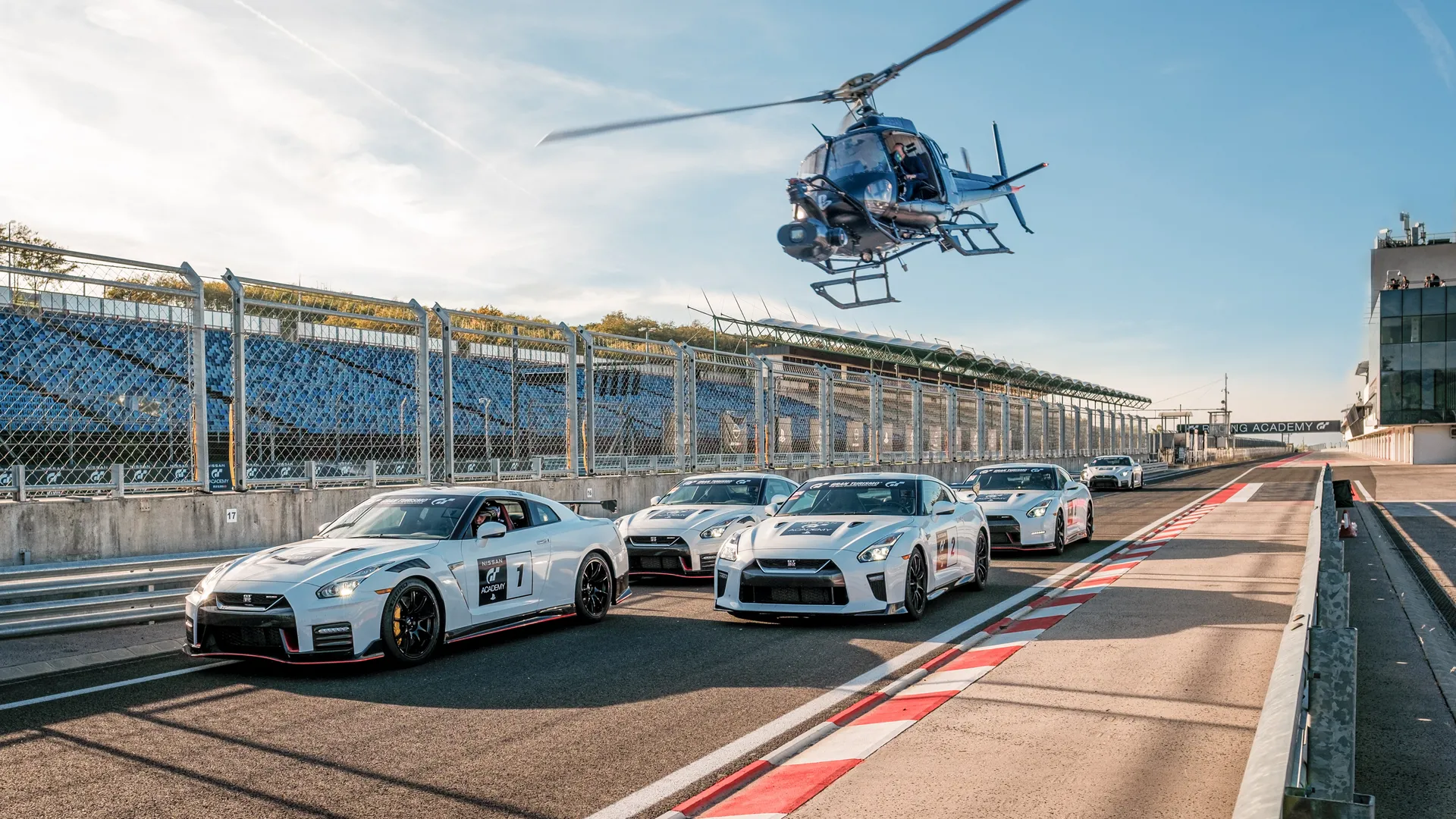 Gran Turismo director Neill Blomkamp easily laps any other racing car game adaptations with his welcomed fresh approach. Not only is the film made for longtime players but it remains accessible to those who have never felt the rush of racing virtually on the world's grandest tracks He balances the character-driven moments with heart-pumping car action. The result is something that is both engaging and genuine as it showcases someone who has to overcome not only his own doubts but the doubts of those around him in order to make it.
Now this film does act as both a promotional extravaganza for the game, Gran Turismo 7 is available now, as well as a true underdog story. It opens with a montage dedicated to Kazunori Yamauchi (played onscreen by Takehiro Hira – the actual Yamauchi has a cameo as a sushi chef), the mastermind behind the game and also acts as a knowing nod to the gamers who have been playing it since they could grasp a controller. Once it moves past the history of the game it gets into the meat of the film – capturing the determination and grit required of Mardenborough to succeed in a real life game no one wants him to win. All while still working in enough gameplay to intrigue anyone thinking of picking it up after the credits. Or if you're like me and haven't played in ages, it will reignite your desire to get a copy, as it reminds you of all the fun you have been missing out on.
Madekwe once again proves he has what it takes to be a force on screen. He tackles Jann's hesitations and complicated emotions surrounding this rise to infamy with sincerity and heart. The film takes its time with Jann so that the audience can get the full picture of this incredibly talented young man who finally shakes off his own uncertainties to use his knowledge and skills to prove to the world he has what it takes. Every step of that journey Madekwe shines. Alongside him and a scene stealer in every way is Harbour.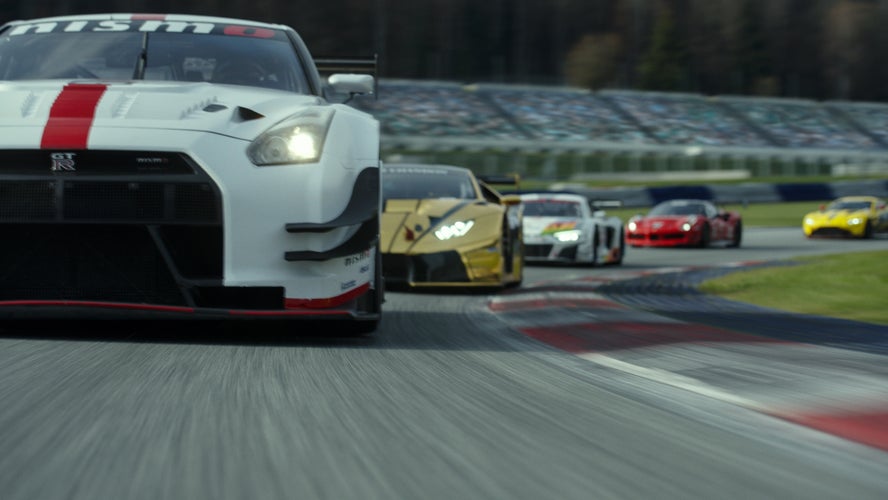 Jack Slater was created solely for the film and fits every gruff reluctant mentor character descriptor ever seen. He's a former talent who is now considered a wash-out. Forced to work with upcoming drivers, all of whom shrug off his advice, until he meets the underdog and slowly becomes the rookie's biggest cheerleader. Harbour lends his signature warmth to the role and together with Madekwe gives a human feel to a film that could very easily get caught up in engines and gas pedals. This odd-coupling between the old and new school provides the laughs and the biggest heartfelt moments of the film. The running gag around the music of Black Sabbath, Enya, and Kenny G. is particularly hilarious.
Blomkamp visually creates a sandbox that is both game and reality. When Jann is sitting in his room playing Gran Turismo, graphics appear to create a vehicle around him. Later on, when he is out on the actual tracks gameplay really takes the stage. In some instances the car is morphed into a virtual build, or graphics appear above Jann's car declaring 1st Place! Plus gamers will recognize familiar POV's, sounds, and special effects in a way similar to another recent game turned film, Jon S Baird's Tetris. In racing, reality can be just as surreal as fantasy. Blomkamp opted to shoot most of the racing scenes practically which is clear in the way he covers the racetrack. There are dramatic overhead sweeps, intense close ups of the drivers, and wild sweeps through the ins and outs of the car. In one scene you can go from the viewpoint of a helicopter to an up close and personal look at the pistons of the engines as Mardenborough pushes the car for all its worth. Mixing in well with the loud sounds of the cars themselves is Lorne Balfe and Andrew Kawczynski thumping score.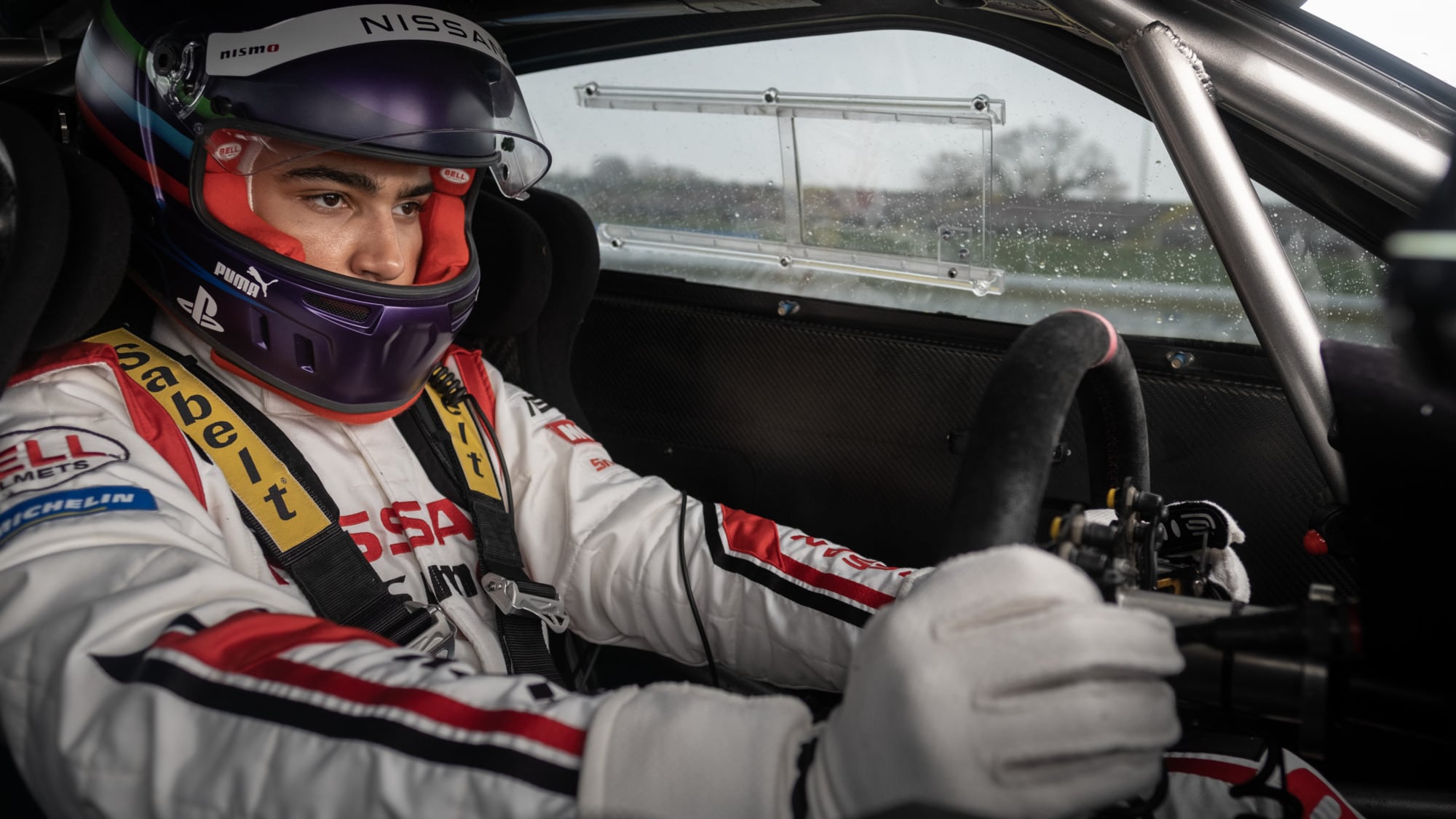 No cheat codes needed with this video game adaptation. Gran Turismo is a thrilling, heartwarming joy ride that captures the tenacity of the human spirit amidst wildly fun racing shots. Archie Madekwe and David Harbour anchor the film with their amazing performances and sincerity. Under Blomkamp's direction the action is both immersive and incredibly detailed. This may be a film that checks the boxes of every Cinderella sports story but thanks to the heart of its cast and the inventiveness of the visuals, it rises up from the crowd and declares itself a winner. Plus it's an added bonus that it also proves to be another talking point for those of us that game– hey this can turn into a career.
Gran Turismo opens in U.S. theaters August 25. It is rated PG-13 for for intense action and some strong language with a runtime of 2 hours and 15 minutes.