Disney Pixar's newest film Elemental, is coming to theaters June 16. I had the chance to hear from director Peter Sohn and producer Denise Ream to learn some fun facts about Elemental including what real life events inspired the film's story.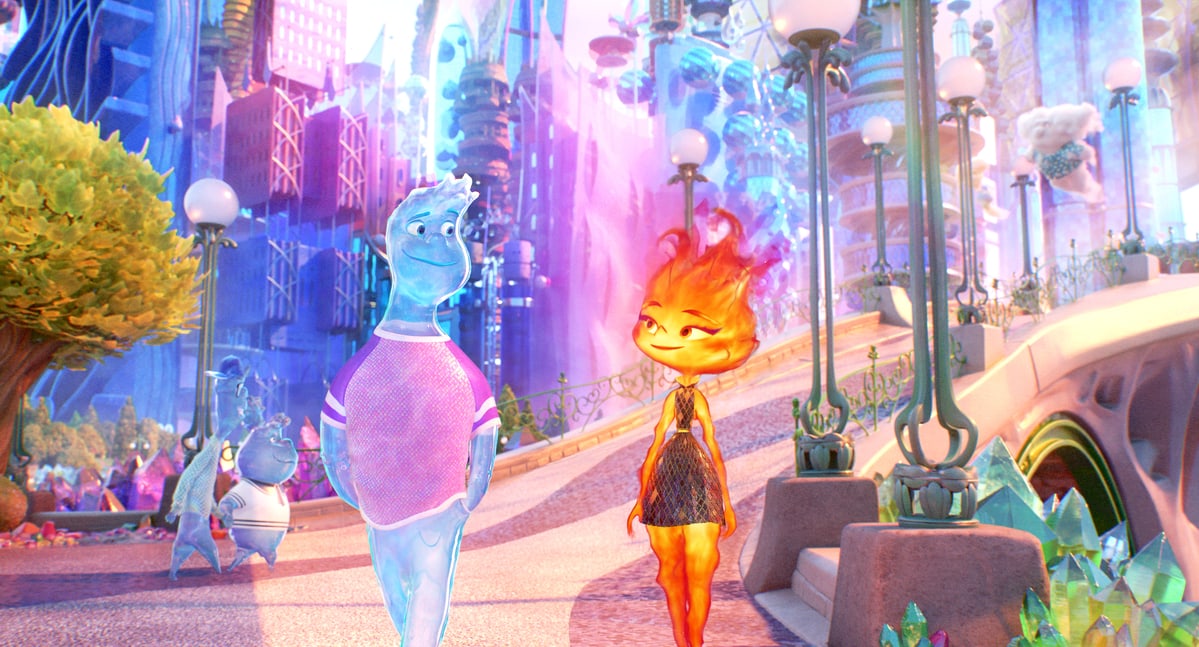 Fun Facts About Elemental From Director Peter Sohn
Disney and Pixar's Elemental follows Ember (Leah Lewis), a tough, quick-witted, and fiery young woman. Ember lives in Element City, a place where Fire, Water, Earth, and Air residents live together. Throughout a series of mishaps, she meets and becomes friends with Wade (Mamoudou Athie), a fun, sappy, go-with-the-flow kinda guy. Her friendship with Wade challenges Ember's beliefs about the world they live in.
Director Peter Sohn and producer Denise Ream recently shared a behind the scenes look at Elemental and how this beautiful, vivid, and exciting new film came to life. From character designs and easter eggs to the real life inspiration for not only the characters but the story, Sohn and Ream gave us an insight
RELATED: All The Lightyear Easter Eggs You May Have Missed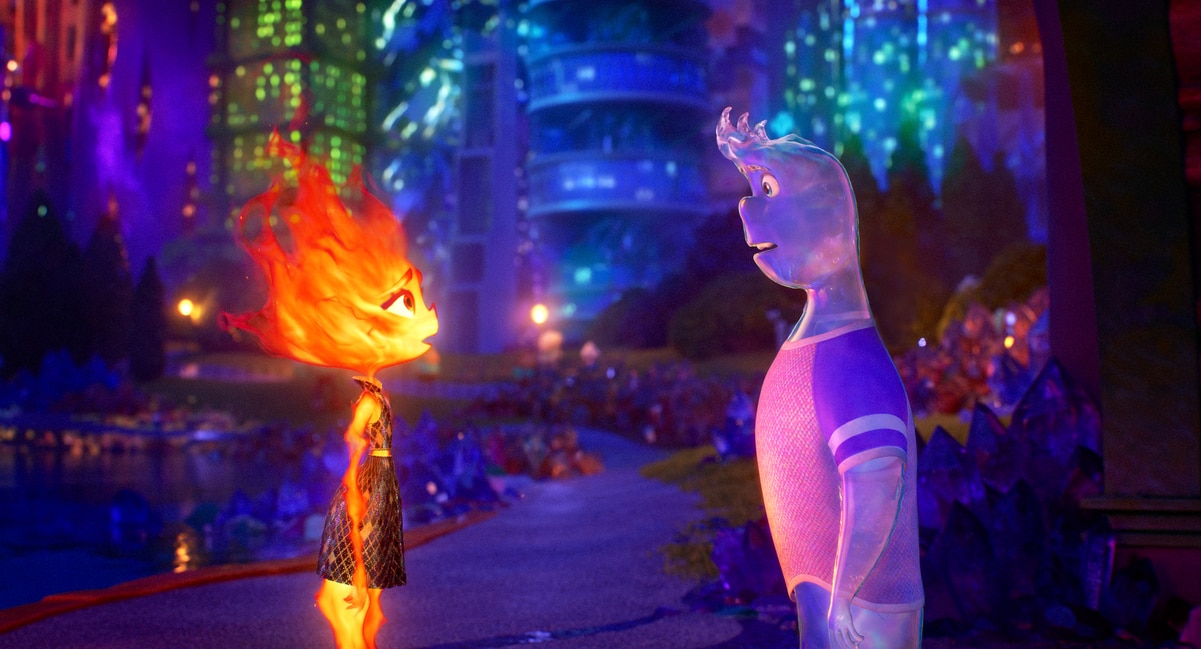 Pixar is known for hiding easter eggs in their films that represent past projects, future ones, and even outside influences. Such as in Turning Red there were plenty of hidden elements not only from the Pixar catalog but Toronto as well. Elemental is no different, in fact Sohn and Ream's favorite easter eggs come not from other movies but their personal lives.
"There's a chair from the university that I attended as well as many others that's in Fireish, so I love that one," Ream revealed. "Mine is the person who hired me at Pixar 23 years ago, Ralph Eggleston. He passed away this past year and he was a mentor and a friend," Sohn added. "We snuck a little bit of something in the film."
Element City is as diverse as the elements who live there. Its design was inspired by cities and architecture all over the world including Venice and Amsterdam. "We were looking a lot at Port Cities in terms of trying to find gateways into a country, understanding how a country welcomes people in, and other sort of immigration hubs around the world. That was just for the port," Sohn shared. "We had seven years on this film. We researched most everything, buildings in Brazil that had wonderful earth designs in them and then really slick buildings in the Middle East that had watery shapes through them. We scoured everything." Ream also mentioned New York which, as the place Sohn grew up, was an especially big inspiration.
Sohn also opened up about the inspiration not only for Ember and Wade but the story itself. In the film, Ember is the hot tempered one while Wade is more emotional. This reversal of stereotypes was born out of the personalities of Sohn and his wife. "She's half Italian and I'm Korean. Not to say that Italians are fire, but my wife is particularly very passionate about things and I'm much more of a sap. So that's how that started. Then raising a daughter and what that means as a father, then my understanding of my own relationship with my parents."
He went on to tell how doodling led him to the elements which in turn led to his own life and his childhood growing up with parents who immigrated to the US. "I remember just drawing different ideas, finding where that would lead me to and I stumbled upon these fire characters and then that led me to a water character. I could feel the conflict and the fun that could be. But that also started tying to my own life with my wife, having married someone that wasn't Korean and the culture clash that created, with my own family. On top of that, I don't know about you guys, but when I was growing up, I didn't really appreciate all the things that my parents had gone through. They had gone through a war, they came to [this] country without [knowing] any English. There were a lot of obstacles for them that, as a kid growing up in New York, I just didn't understand or empathize with. The older I get and every milestone that passes, the more I really begin to be amazed by what they were able to do with so little and that I could not do that myself now as a father. That gratefulness became this part to the whole thing that tied all of it together."
Apart from personal experiences, the filmmakers also drew on classic films about cultures colliding, immigration, and blossoming relationships as they shaped Elemental's story. Moonstruck, My Big Fat Greek Wedding, The Godfather I and II, City of Lost Children, Shall We Dance, and others because as Sohn said "we're just film lovers here."
Which element do you think would be the easiest to create? If you're thinking of water or even air you would be wrong. Both Sohn and Ream agree on this one. "Water's always hard from a visual effects perspective, but then trying to create a performance out of it and the reflective nature of water…" Ream began. "If you ever look at real water, water can be any color in the rainbow 'cause it's a mirror. And so we were dealing with those same issues when lighting it," Sohn finished.
Elemental is coming to theaters June 16, 2023. It will play with the all-new Pixar short, Carl's Date.