Based on Anthony Doerr's Pulitzer Prize-winning novel, Netflix's four-part limited series All The Light We Cannot See is a compelling, earnest, and moving coming-of-age story about two young adults from opposite worlds trying to survive during WWII.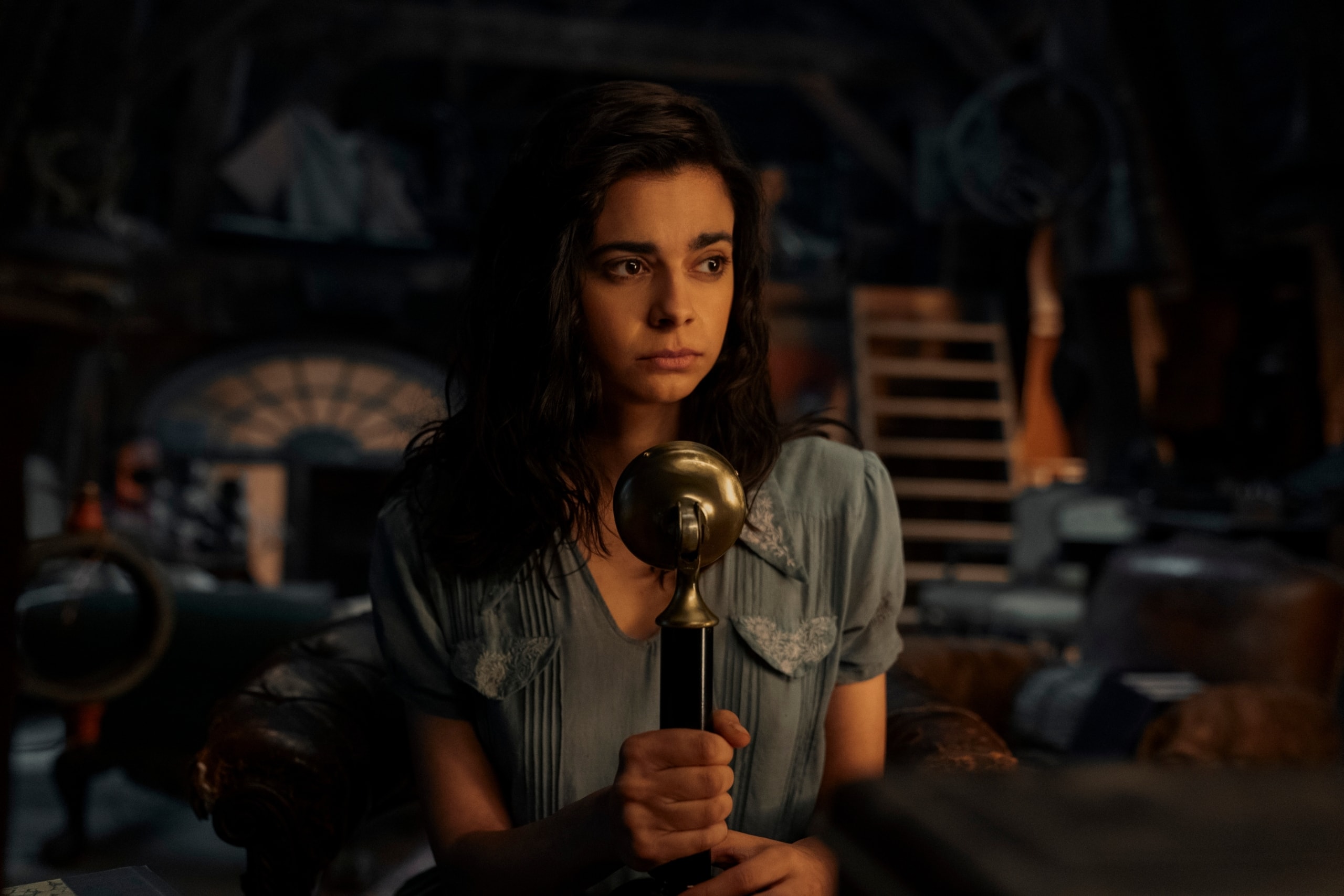 All The Light We Cannot See Review
Following the novel's time-hopping structure, All The Light We Cannot See begins in 1944 during the siege of Saint-Malo. There, Marie-Laure LeBlanc (Aria Mia Loberti), a young blind woman, broadcasts a radio show from her home, desperate to hear from her Great Uncle Etienne (Hugh Laurie) who has been gone for days and her father, Daniel (Mark Ruffalo) who has been missing for over a year. In-between her messages for her loved ones, she reads passages from Jules Verne's "Twenty-Thousand Leagues Under the Sea," which are actually coded messages to help the American army with their attack plans. Soon, her radio signal is discovered by a Nazi soldier named Werner Pfennig (Louis Hofmann). Fortunately for Marie, Werner has a love for the radio and her storytelling reminds him of his days growing up in an orphanage, listening to a man called The Professor on the same frequency. Werner, being a "good" man among his awful cohorts, is determined to find this mysterious woman and protect her at all costs.
All The Light We Cannot See is a coming-of-age story set during the backdrop of the waning days of WWII. Desperation permeates the air as the Germans fight to retain control while the Western Allies seek to defeat them once and for all. It's a dense story to translate to the screen but director Shawn Levy and screenwriter Steven Knight are up for the task. The series is compelling, earnest, and moving as it tells the interconnected story of these young adults' lives. Knight's screenplay does fall victim to some heavy-handed dialogue that both slows down the momentum and dampens the urgency in which the characters find themselves. However, thanks to a talented cast and the way in which Loberti and Hofmann play their parts with sincerity and dedication, that clunkiness can be forgiven.
Although the accents can be at times iffy, looking at you Ruffalo, the cast puts their heart and souls into their performances, particularly newcomer Loberti, who is incredible as Marie. It's hard to believe this is her first role as she carries the emotional weight of Marie's story with graceful ease. She is both assertive and afraid, as any young person would be in a time when everything is uncertain. Her chemistry with Ruffalo is a sweet and tender one. Ruffalo is no stranger to playing fatherly types and he embodies the protective, doting father well. His wholesome demeanor towards his daughter more than makes up for his attempt at a French accent. Laurie plays Etienne as the gruff, reluctant mentor-type, something he has cornered the market on. He excels at allowing his characters to show the deep wells of their emotions, particularly sadness, while never losing what makes them formidable in the first place.
Loberti and Hofmann's relationship is interesting in that they only briefly unite before circumstances pull them apart once more. Despite not having many scenes together, his admiration for her is clear and Hofmann sells it with all he has throughout the series. Like Loberti, Hofmann walks the line between determined rebel, hardened by war, and innocent, terrified young man who wants nothing more than to find light in a world of darkness. I would be remiss without adding that young Marie (Nell Sutton) is equally delightful and her scenes with Ruffalo are heartwarming.
Structurally, the series utilizes the same time-hopping method of the novel, beginning first in 1944 before jumping back to the past to explore Marie and Werner's very different yet interconnected lives. Departing from the source material, Levy and Knight choose to spend more time in the present, using the present day Saint-Malo as a framing device to further develop the characters. Knight has also chosen to alter the way certain emotional moments are depicted, some are left open-ended while others are shown, and not always how the book portrayed them. This proves interesting for fans of the novel as it doesn't play out as a page-by-page copy. Regardless of the changes, the trips to the past and the urgency of the present drive home the point that no matter what you might wish for these characters, their future is inevitable. Werner will become a Nazi against his will and Marie will be forced to make tough decisions in order to survive.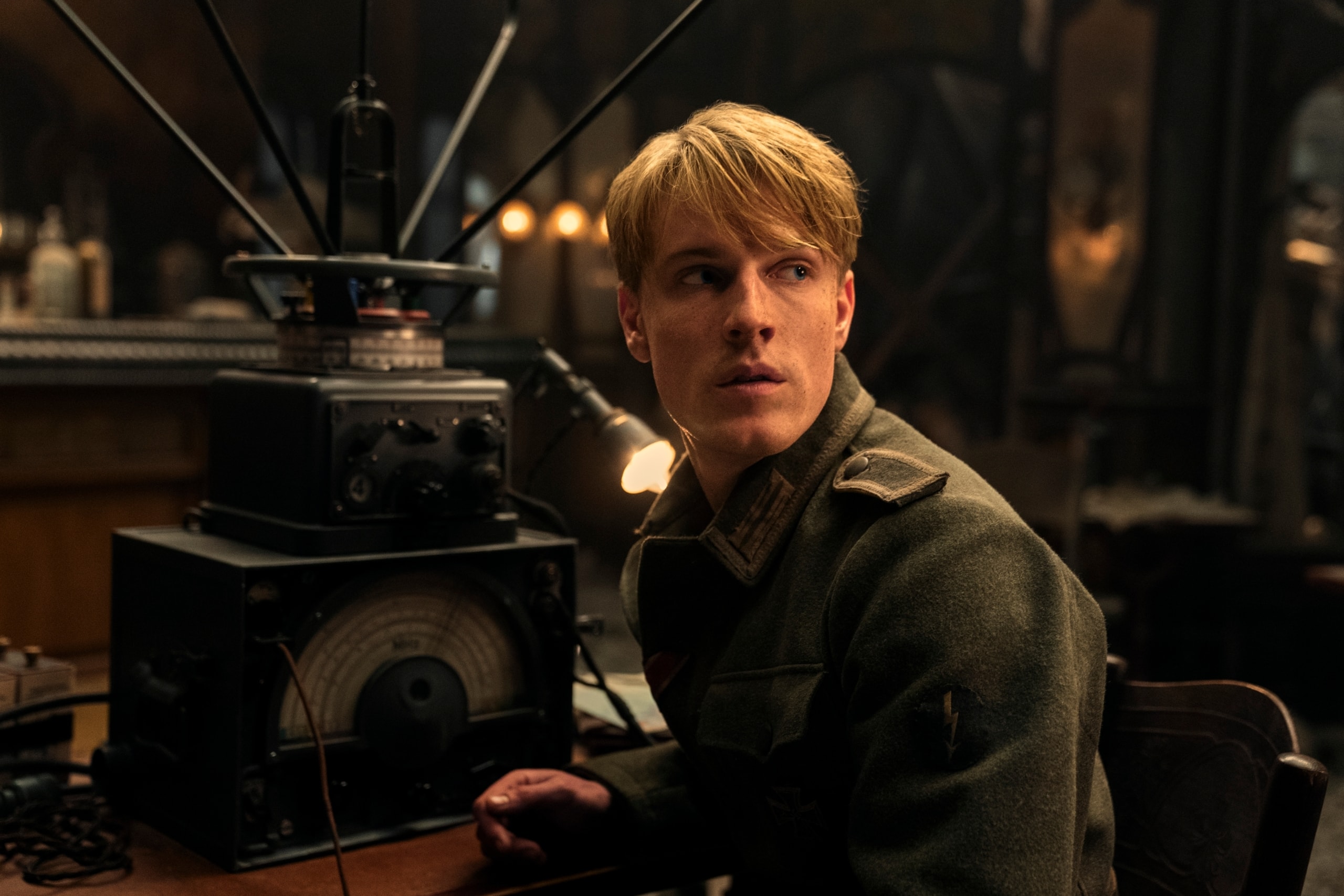 All the Light We Cannot See features a fully realized and methodically created world that places the audience right into the heart of the story. Just as Marie learns her way around thanks to her father's intricate carved 3D map of the city, so we too traverse the streets with Marie's keen sense of awareness. The environments feel real, making the viewer sit up and pay close attention to the details. Almost a character itself, light plays an important role throughout the series. Light overcoming darkness is used literally and figuratively to further the narrative. Whether it is the way a campfire adds warmth as darkness tries to creep in or as someone makes the choice not to harm an innocent person, the effect is striking.
Ultimately, All The Light We Cannot See is a coming-of-age story about persevering in the face of incredible odds. Its endearing cast draws you in, making you care about what happens to each of them as the war and story unfolds. Levy may be more known for comedies but he proves here he has what it takes to tackle more serious subject matter.
"The most important light in the world is the light you cannot see," something several of the characters repeat as a way to connect to one another also serves as a reminder to the audience what lies at the center of this story– good can drive out evil. Despite everything going to hell around you and despite everyone acting in the absolute worst ways possible, you can still bring light to the darkness. As long as we all hold the light of good within us, those small sparks can make a difference. And isn't that the type of optimism we all need right now?
All the Light We Cannot See premiered at 2023's Toronto International Film Festival. It comes to Netflix November 2.