Ravonna Renslayer returns and she needs to answer for her crimes but first she delivers a package to a young Victor Timely. Another Odinson, Thor, and Odin make an appearance…sorta. Plus Kang and a Fantastic Four villain. Let's get into "1893" with these Loki season 2 episode 3 easter eggs and breakdown.
Spoilers ahead if you haven't watched Loki Season 2 Episode 3.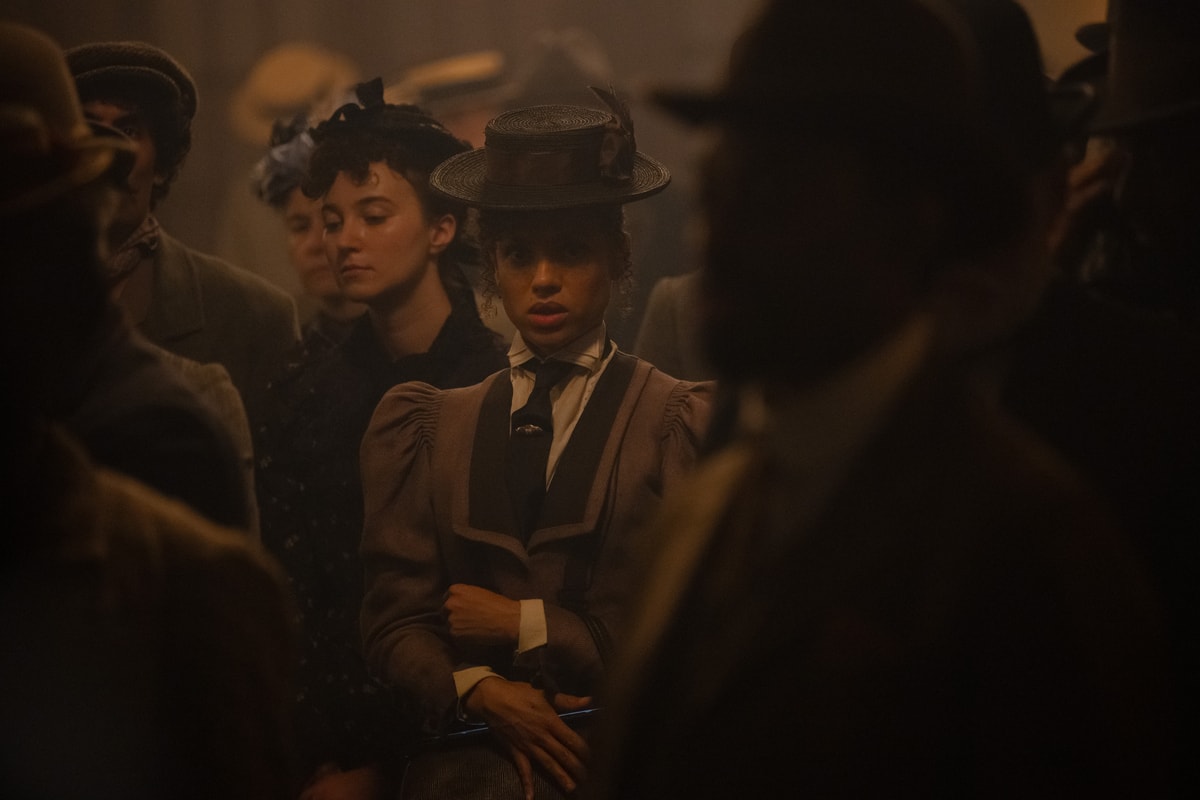 Loki Season 2 Episode 3 Easter Eggs & Breakdown
Old timey music plays and the show opens in a dusty town called Chicago. Ravonna Renslayer steps out of a time door. The year is 1868. She is looking for someone… Miss Minutes.
Renslayer has a package that she needs to deliver through a window. It was the plan of He Who Remains, a plan that will protect the timeline. Miss Minutes tells Renslayer he is dead. But when he returns, Renslayer and Miss Minutes will be right by his side as he rules the TVA.
Inside the house, a young Victor Timely is working on an experiment. He picks up Renslayer's package- a copy of the TVA manual.
RELATED: Loki Season 2 Episode 2 Easter Eggs & Breakdown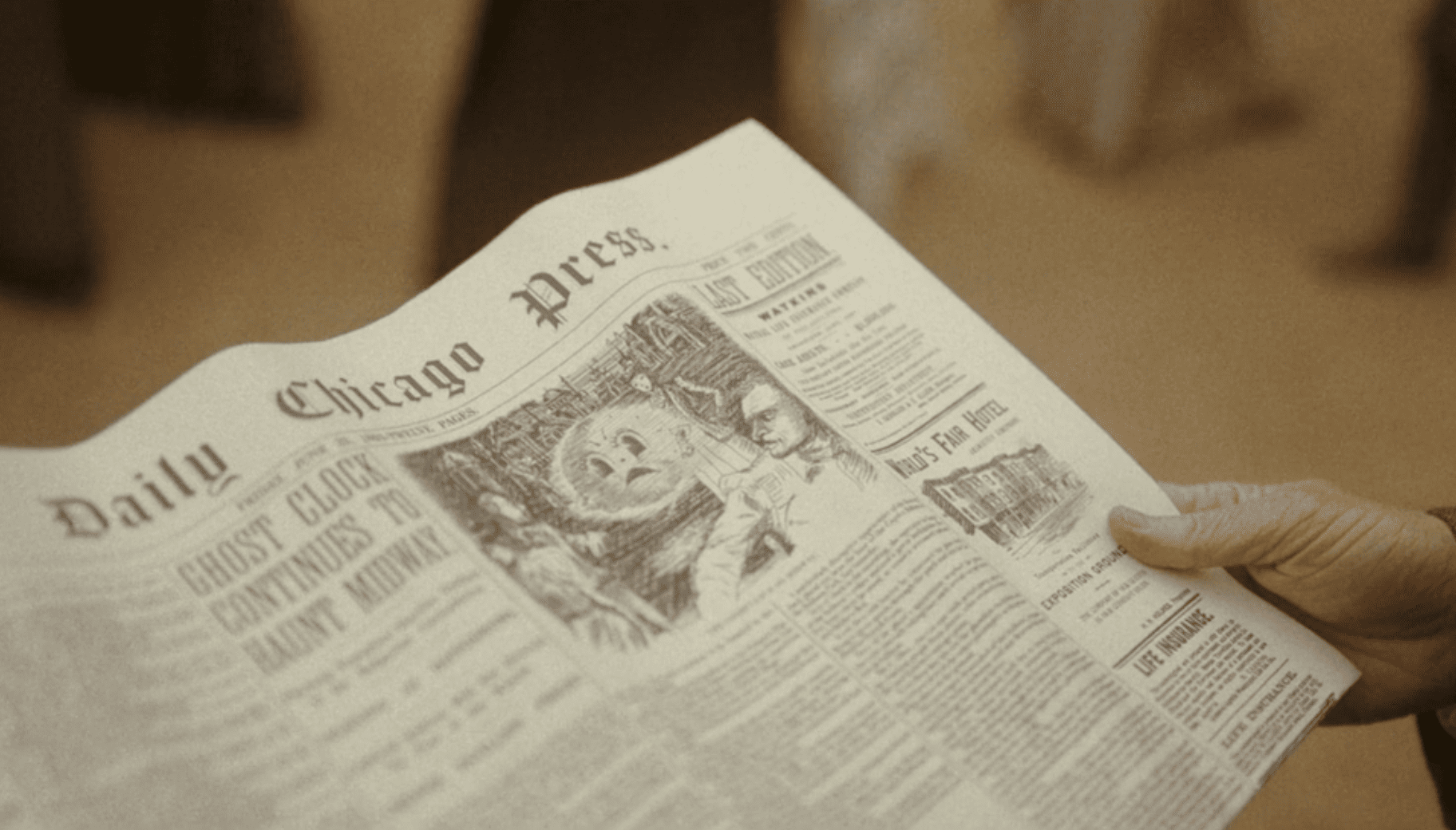 Back at the TVA, Loki believes if they find Renslayer they will find Miss Minutes.
Mobius and Loki arrive in Chicago, Illinois, 1893. They are just in time for the Chicago's World Fair, a place and time where Renslayer's TemPad pinged.
A newsie shouts out headlines about the Liberty Bell and a ghost clock haunting the midway.
There are displays of various cultures everywhere, including some statues of the Norse gods– Odin, Thor, and Balder The Brave. Loki isn't represented and says Thor isn't that tall and no one has heard of Balder. Which is true, in the MCU at least.
Everyone knows Odin and Thor by now but let's talk a second about Balder The Brave. Balder is a half-brother to Thor. His death was meant to trigger Ragnarok so Odin had Frigga make him invulnerable. However he still had a weakness- mistletoe. Guess who found that out? Yep. Loki. He eventually died but was restored by Thor, who reincarnated Balder, Loki, and the other Asgardians into their new home which was in Broxton Oklahoma.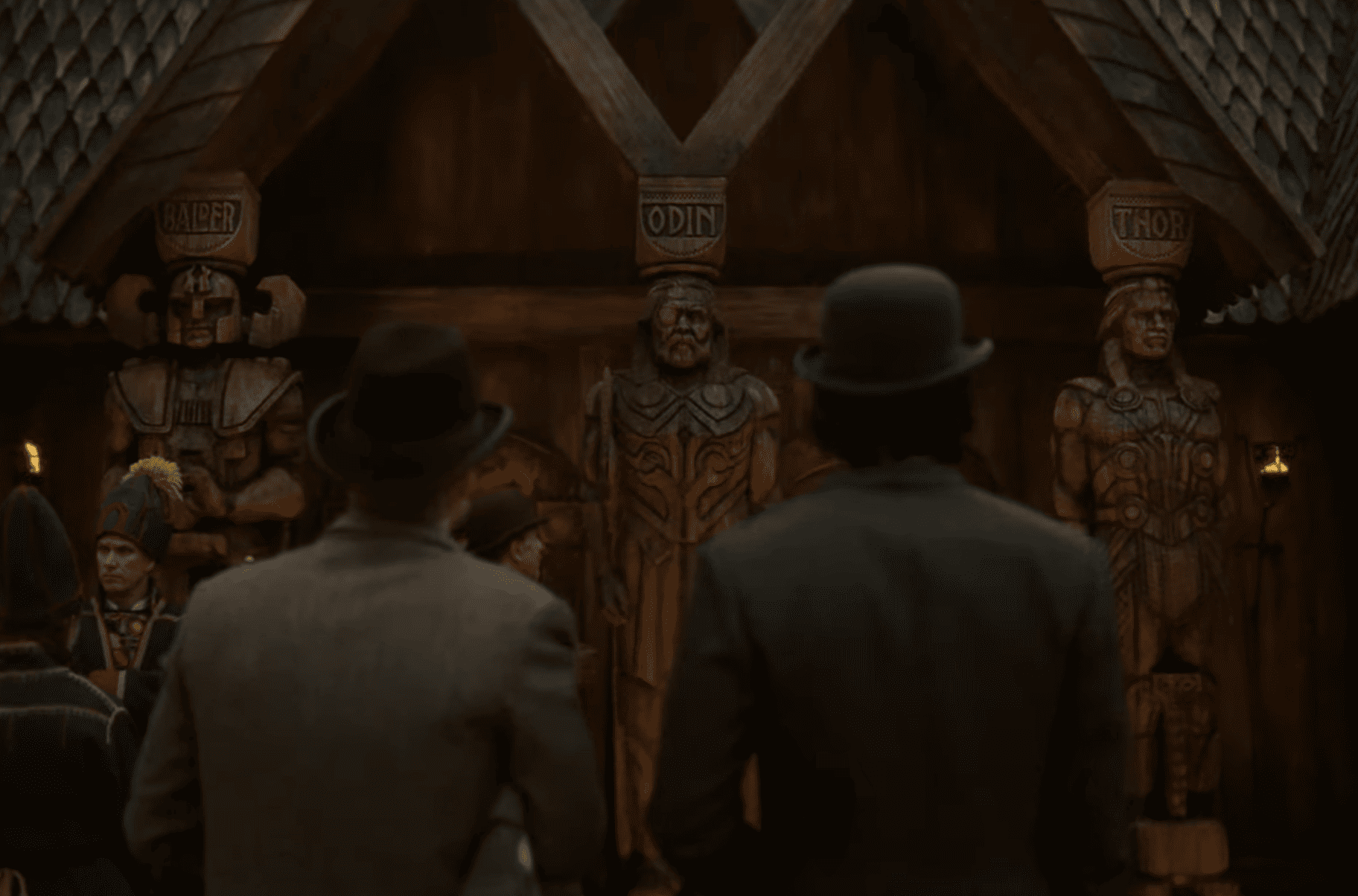 They see a sign mentioning Victor Timely and his temporal marvels. So they head to that tent, Renslayer is also there with Miss Minutes.
Part of this scene is from the Ant-Man and the Wasp Quantumania Post Credit Scene.
On the stage, Victor unveils his Temporal Loom, the machine he uses to harness the energy of time. He says he aims to light the entire planet.
Mobius wants to take Victor back to the TVA to get them access to the Loom. Renslayer tries to talk to Victor but is pushed aside by a Robber Baron. And yes that name is funny but he is also a super old Fantastic Four villain.
Loki makes a giant of a man disappear…to a pig cage.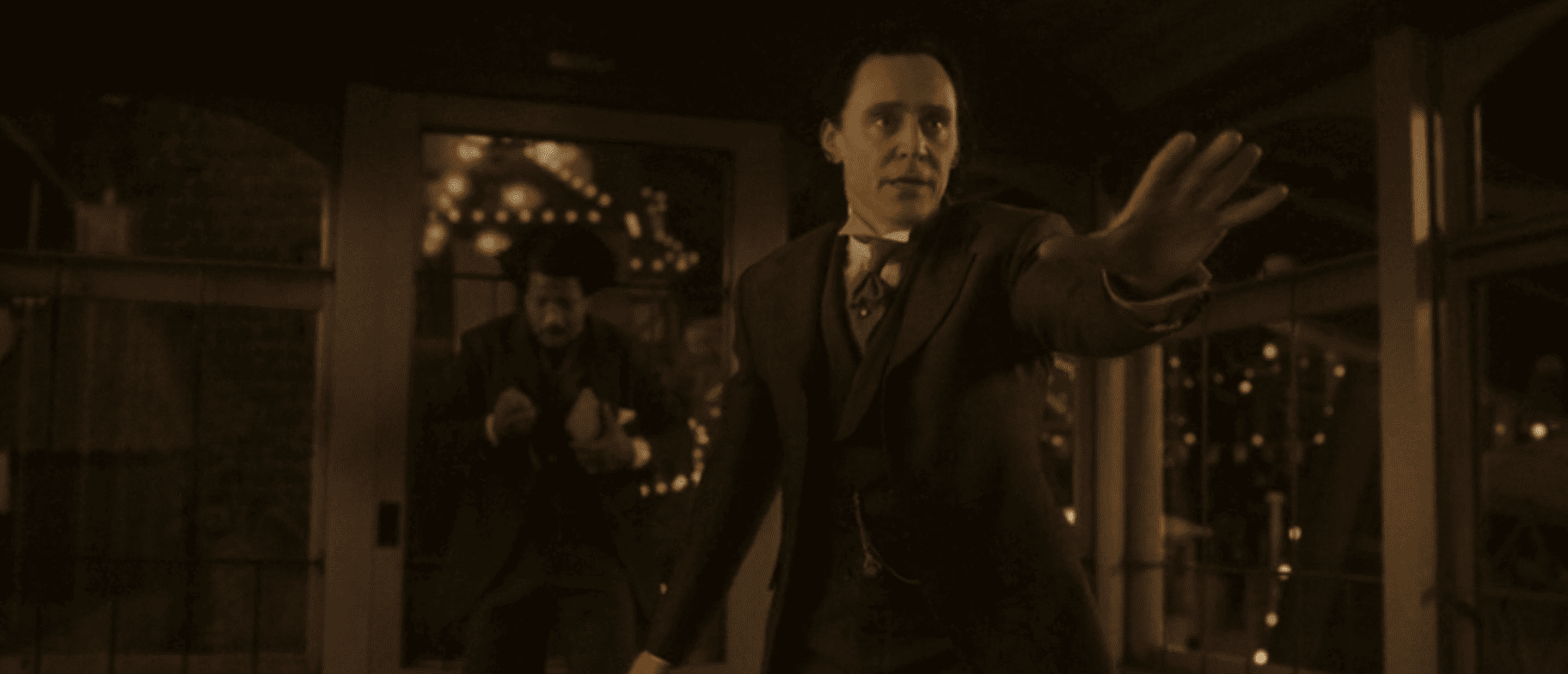 Victor turns out to be a conman. As he runs away from the Robber Baron, Loki follows and has to protect Victor from Sylvie who wants to kill him.
Renslayer and Miss Minutes go to talk to Victor and tell him about his past. They tell him not to trust Loki.
Victor tells them his home and lab are in Wisconsin. In the comics, this version of Kang traveled back to January 1, 1902 and founded the town of Timely, Wisconsin.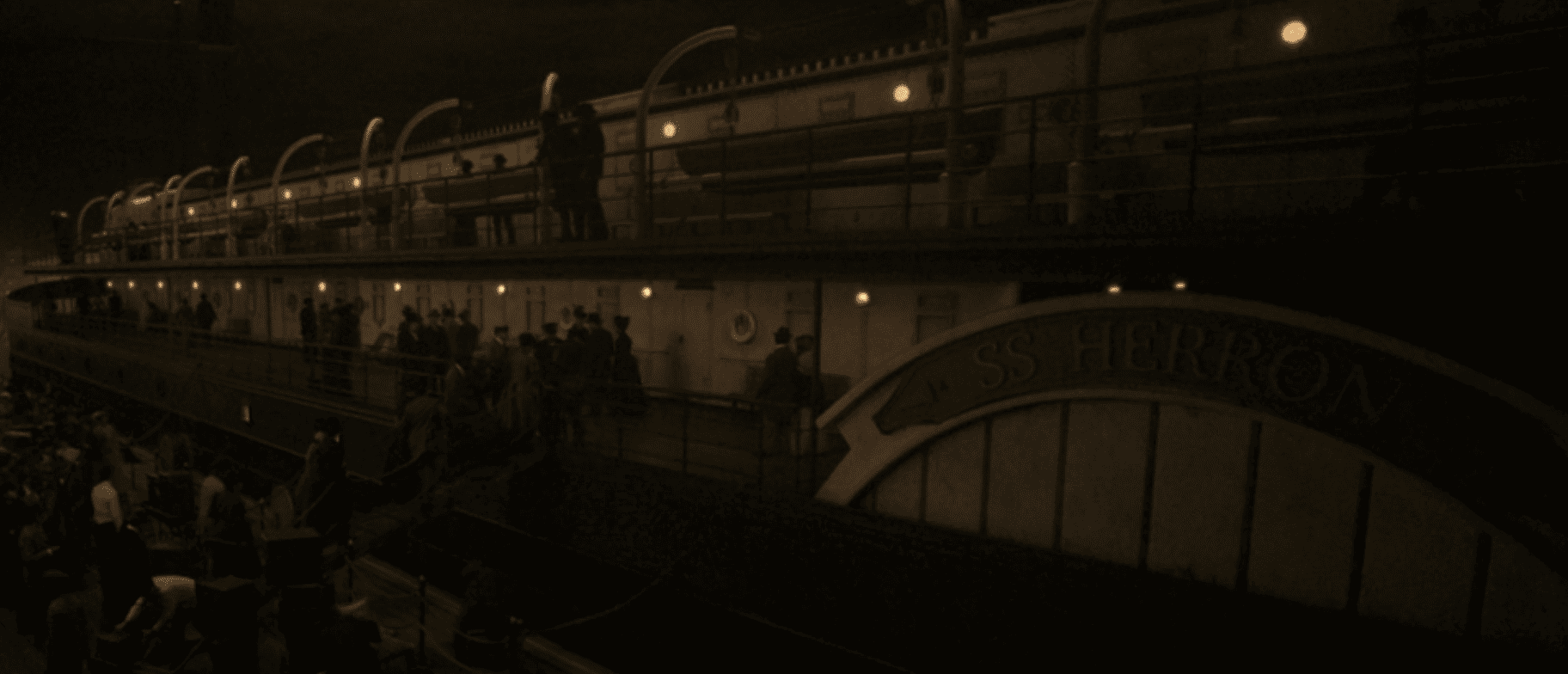 The ship they board to travel to Wisconsin is the SS Herron. This is a nod to Kate Herron. Kate Herron was the director of Loki Season 1.
Renslayer is betrayed by Victor and Miss Minutes. At his lab, Miss Minutes wants a real body and freaks Victor out with her weird feelings. Renslayer arrives and makes it clear she is in charge. Order vs Chaos.
Sylvie finds them and Victor pleads for his life.
Loki and Mobius take Victor Timely to the TVA, leaving Sylvie with Renslayer.
Sylvie sends Renslayer to the end of time where the body of He Who Remains still sits in the chair, decaying. She releases Miss Minutes from the TemPad who says she knows a big secret about Renslayer.
Loki Season 2 Episodes 1-3 are now streaming on Disney+.