Based on true events, Netflix's new dramedy, Pain Hustlers tells an entertaining story of greed, backroom deals, and the opioid crisis.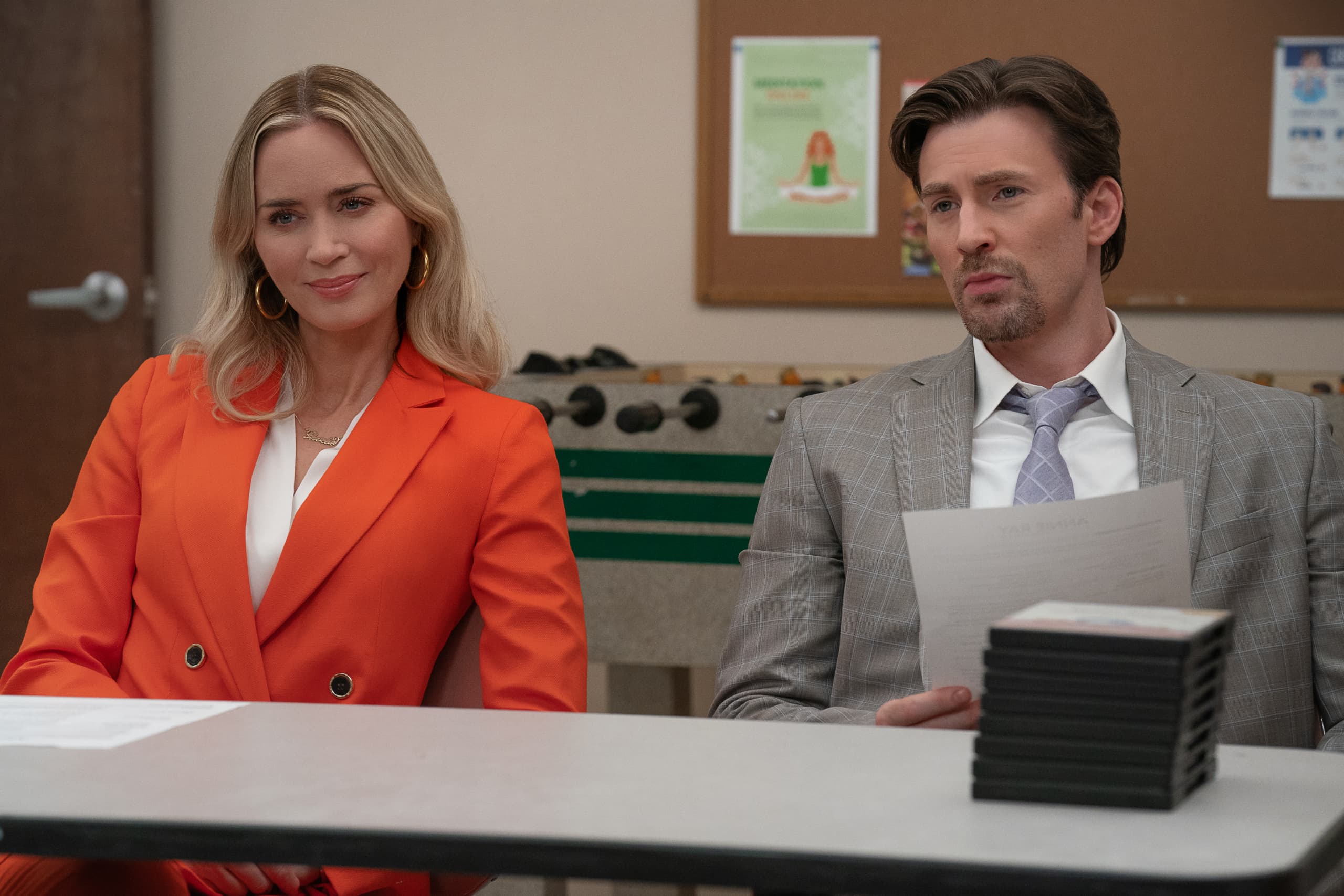 Pain Hustlers Review
A black and white opening, shot in pseudo documentary style, sets the stage for the story of Pain Hustlers. Convicted employees of the pharmaceutical company Zanna sit down to tell how a failing startup became ridiculously successful in a short amount of time before it all came crashing down. The subjects all credit this to one name: Liza Drake (Emily Blunt). She doesn't mind being the villain in their stories because she is somewhat the hero in her own. Liza is a single mother who found new life after a chance meeting with Pete Brenner (Chris Evans) in an adult club. He hires her to help boost the sales of Lonafen, a new cancer pain med that is allegedly twice as effective as the competition. In reality it's a form of the highly addictive fentanyl. The money begins to pour in which is great for Liza who knows her daughter Phoebe (Chloe Coleman) will likely need surgery in the future for her epilepsy. But when she becomes fully aware of the effects of the drug, Liza can no longer stick her head in the sand and ignore her part in the deaths of patients.
Pain Hustlers is entertaining, a bit eye-opening, yet not nearly as scathing as perhaps it should be. The goal is to show the highs and lows of both the company and the people who were directly impacted by their unethical dealings. It mostly succeeds although it can be argued not enough time was spent with the victims. What it lacks in emotional depth it exceeds in rapid camerawork to add to the frenzy of a fast-paced story about a crisis that many know about but may have never realized it is fueled by the doctors sworn to help not harm. This isn't the first story about the drug epidemic, but it carves out its own space mostly thanks to Blunt who unsurprisingly gives a strong performance as Liza.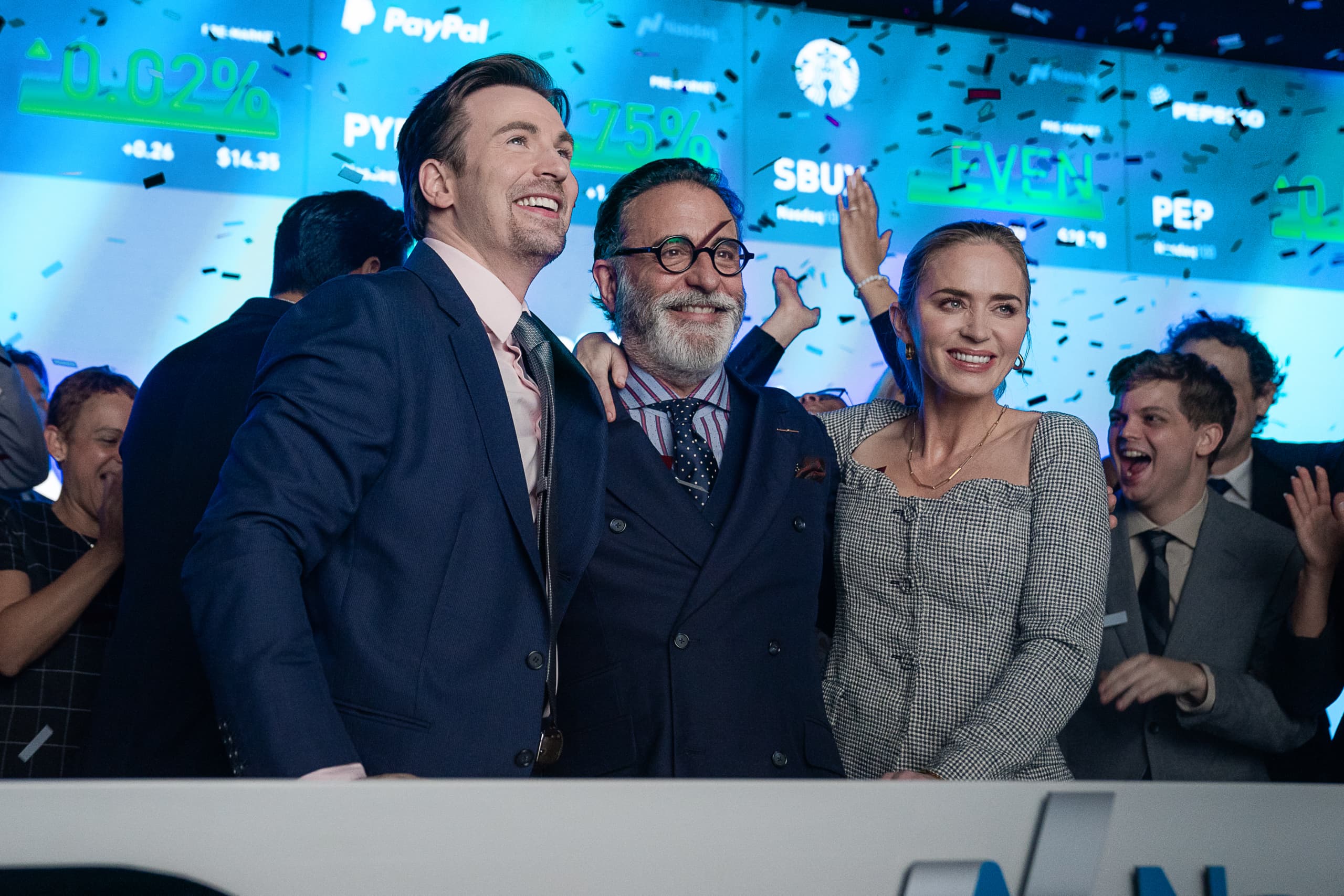 In order to get her the job, Pete fixes her CV with fake medical qualifications and a PHD to which Liza replies she never finished high school. That's okay, because to actually means "poor, hungry, and dumb," which according to Pete is how Zanna's founder, Jack Neel (Andy García) likes his salespeople. Liza may be poor and hungry but she is far from dumb. She is a street-wise, fast-talking, charming young woman, who Blunt plays so well you almost empathize with her choices despite knowing her role in the issues playing out. Tonally, this character is opposite of what we normally see from Blunt, but she is a master of her craft. She steals every scene with her wit and assertiveness. I could watch her act with a box, she is just that good. Fortunately she gets a few costars up to the challenge of facing her magnetism.
Evans, going all in on the Boston accent, is once again placed in a seedy, amoral role which he clearly enjoys. Oozing the same self-entitled, *sshole vibe as he did in Knives Out and The Gray Man (though thankfully without that mustache), makes it fun to watch Pete attempt to match wits with Liza. Spoiler, she is not wooed in the least by his baby blues. Another standout is Catherine O'Hara, always a treasure, who plays Liza's aloof mother. The scenes with her and Blunt are some of the best as the two trade insults while airing grievances that go back long before this story picks up.
Wells Towers adapted the screenplay from Evan Hughes' 2018 New York Times article and book about a small pharmaceutical company that made it big with their fentanyl-based opioid painkiller Subsys. Names, places, and other information has been changed but the result of this company's greed is clear as day. Its Wolf of Wall Street meets Erin Brockovich, with Liza, an invented character, pulling double duty. She is both a working-class woman fighting the corporation like Erin and our window into the sleazy corruption itself like Jordan Belfort.
Coming out of the Wizarding World, director David Yates returns to his roots with Pain Hustlers. It is clear he is enjoying playing in a sandbox he hasn't been in since his 2003 British miniseries State of Play. Reunited with Fantastic Beasts: The Secrets of Dumbledore cinematographer George Richmond, Yates captures the high of Zanna's and Liza's meteoric rise from poverty to penthouses with an enthusiasm that leaves you feeling like you're on a rollercoaster with the characters. Just as you think it's time to catch your breath, the descent begins and it's a dizzying rush to the end when everything crashes down.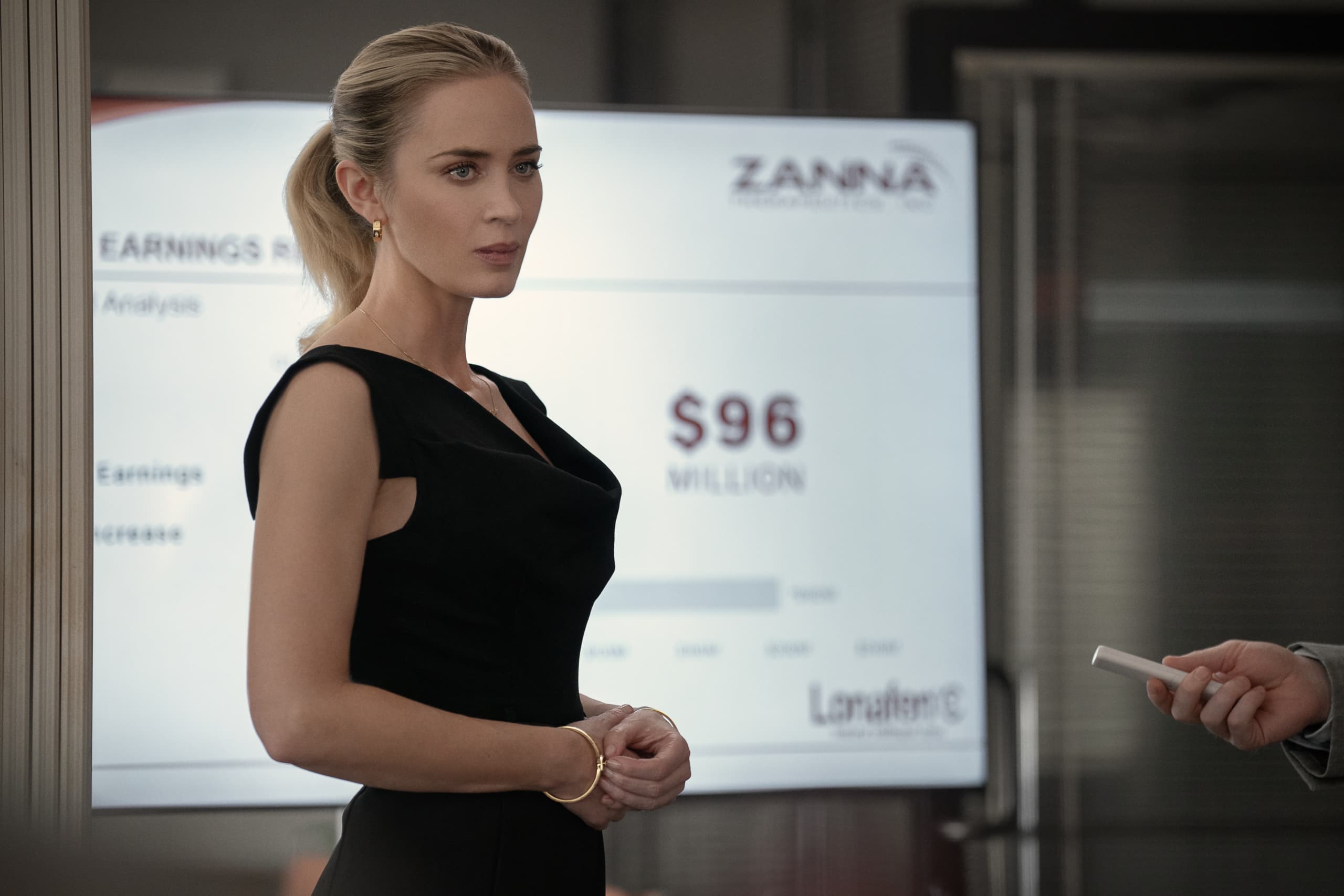 Despite being based on a true and horrifying story, Pain Hustlers could have spent more time with the patients who fell prey to the doctors. A few cases were shown, with the documentary framework allowing them or their loved ones to share a piece of their story. These moments do invite the audience to sit with their pain but it never quite dishes on the truly awful consequences the fentanyl epidemic has brought about. But it does succeed in shining a harsh light on the extreme lengths big Pharma has gone to in order to exploit those most susceptible, starting with cancer patients and moving on to others who live with chronic pain. While also acknowledging the failures of the US healthcare system and the legal systems that allow this type of corruption to go widely unchecked.
Ultimately, Pain Hustlers is an entertaining and eye-opening look into the extreme greed of pharmaceutical companies along with the capitalism ideals that feed it. Liza reckoning with her desire for a better life and the cost that others have to pay in order for her to achieve it may seem unnerving to sit with but it is something we should all think about. We may not be the ones in charge but are we still part of the problem? And if the answer is yes, do we have what it takes to make a selfless decision to act?
Pain Hustlers is streaming on Netflix now. It is rated R for for language throughout, some sexual content, nudity and drug use with a runtime of 2 hours and 2 minutes.