Available now on Digital and coming to Blu-ray and DVD November 28 is the spine-tingling and delightfully satisfying thriller, A Haunting in Venice. Read on to see what exciting bonus features await when you dare to enter the Doge's Palace with the famed detective Hercule Poirot.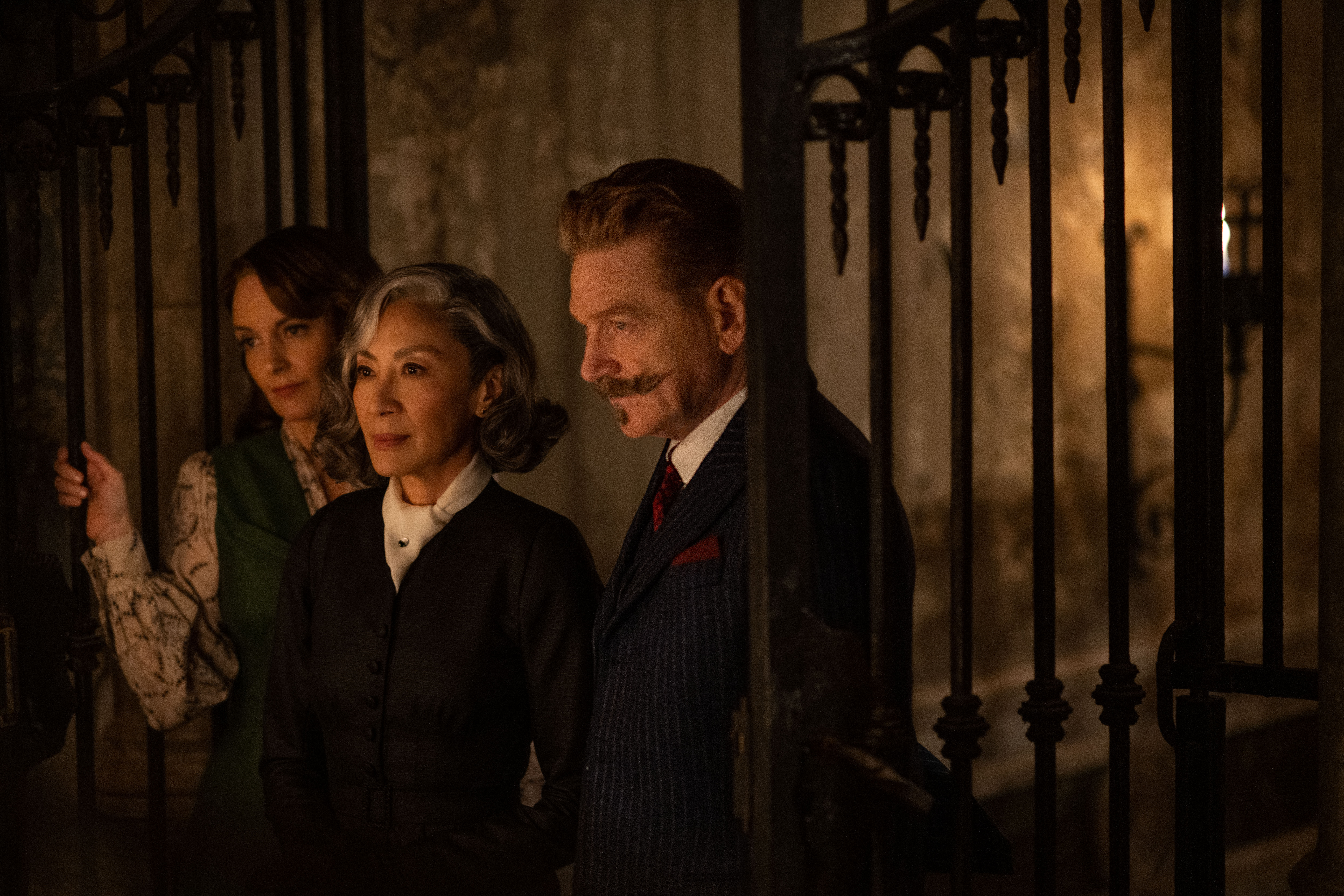 A Haunting in Venice
It has been a decade since the events of Murder on the Orient Express, and Detective Hercule Poirot (Kenneth Branagh) has retired from the investigative life. He now lives in Venice, unbothered by the masses seeking his help with their various cases, which is largely due to his bodyguard Vitale Portfoglio (Riccardo Scamarcio) who ensures everyone keeps a healthy distance from Poirot. That is until an old friend, the mystery novelist Ariadne Oliver (Tina Fey) shows up. She is hell bent on discrediting the medium Mrs. Reynolds (Michelle Yeoh) and needs Poirot's help to do so. He agrees and on Halloween they attend a séance held at the palazzo of famed opera singer Rowena Drake (Kelly Reilly). But soon it is revealed there are skeletons in everyone's closets when it is revealed Ms. Drake's daughter, Alicia Drake, did not commit suicide but was murdered. Poirot is forced to take on this case before anyone else dies by the hands of the murder(s) or by the ghostly specters many believe haunt the palazzo.
Based on Agatha Christie's novel Hallowe'en Party, A Haunting in Venice is a spine-tingling, delightfully satisfying thriller that sees Hercule Poirot playing his logic against the supernatural. It is unlike its predecessors in that the mystery and tension is seasoned with a side of the paranormal. However Branagh and screenwriter Michael Green still give fans what they want– the satisfaction of watching Poirot unlock the mysteries hidden to everyone. This whodunit reawakens the genre with its well-balanced horror elements. Combine that with a stellar ensemble cast, led by Branagh who clearly loves this character as much as Christie, and this third outing as Poirot outshines the rest.
RELATED: A Haunting in Venice Review: A Spine-Tingling & Satisfying Thriller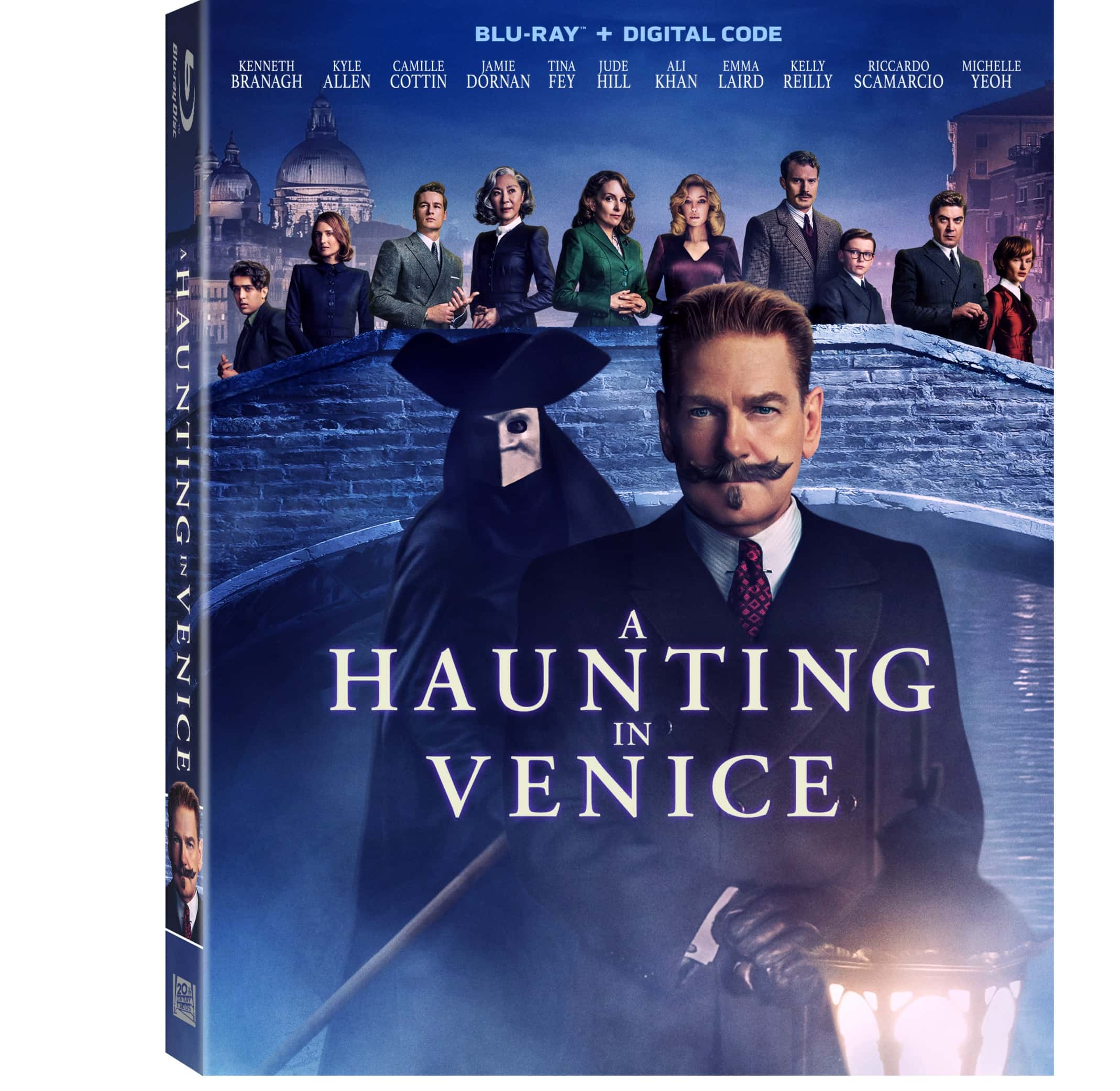 A Haunting in Venice Bonus Features
Murder, Death and Haunting: Discover the secrets behind the scenes of A HAUNTING IN VENICE. Join Kenneth Branagh and his team as they bring Agatha Christie's classic Poirot novel 'Hallowe'en Party' to life with elaborate ensemble scenes and extravagant sets.
Deleted Scenes
Morning Routine
The Doge's Palace
Halloween Party Extended
Desdemona's Warning
Children's Story
Poirot Needs Air
Guarding The Gates
Secret Doorway Extended
Ferrier's Shouts
Poirot Pauses for Thought
Journey Home
*Bonus features vary by product and retailer